Christmas is a time when treasured holiday traditions around the world mean the most to us. And at Epcot, some of your most meaningful holiday traditions are celebrated every day during the Christmas season.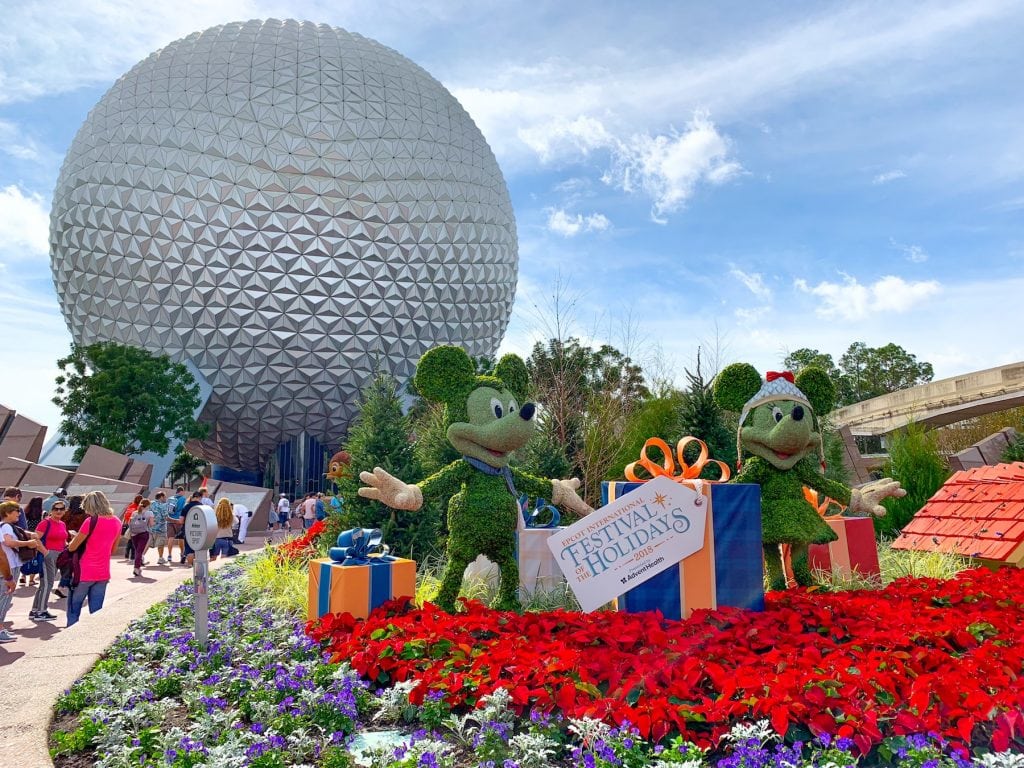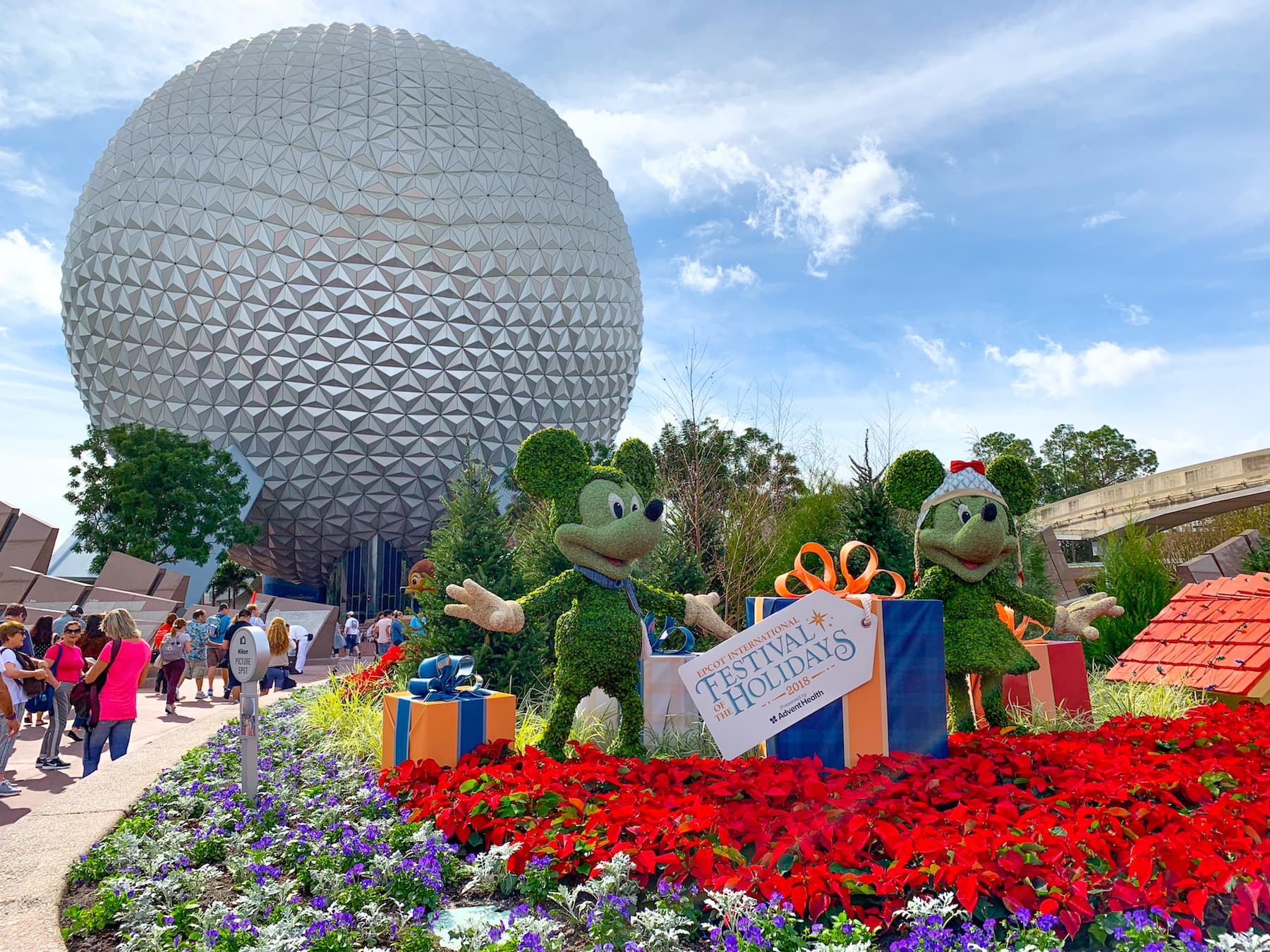 Epcot has always been one of my favorite places to spend Christmas time. Perhaps it's because of the unique multi-cultural traditions that are so intriguing. Or because it's the theme park where the story of the real meaning of Christmas is celebrated. Whatever the reason, it truly isn't Christmas at Walt Disney World for me until I see the towering Christmas tree go up in World Showcase.
During a media preview, we recently got to enjoy many of the most beloved traditions at Epcot during the holidays.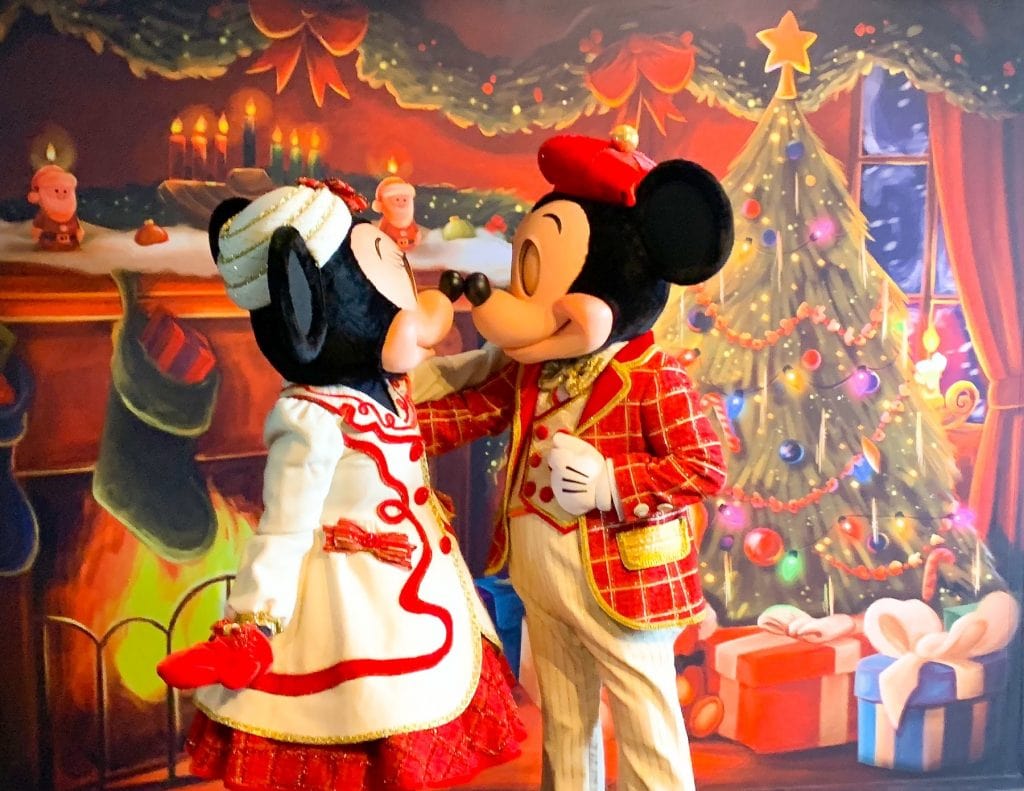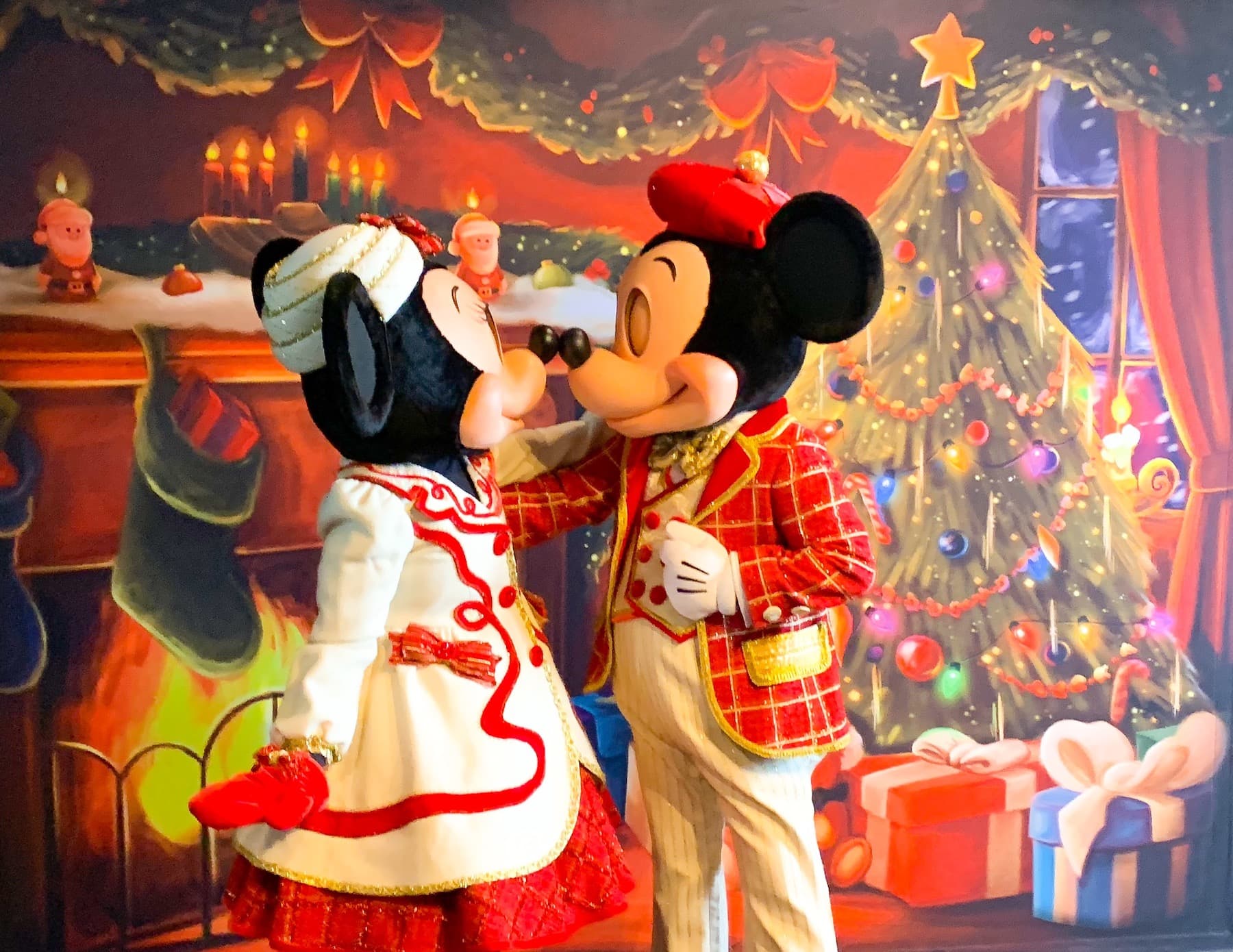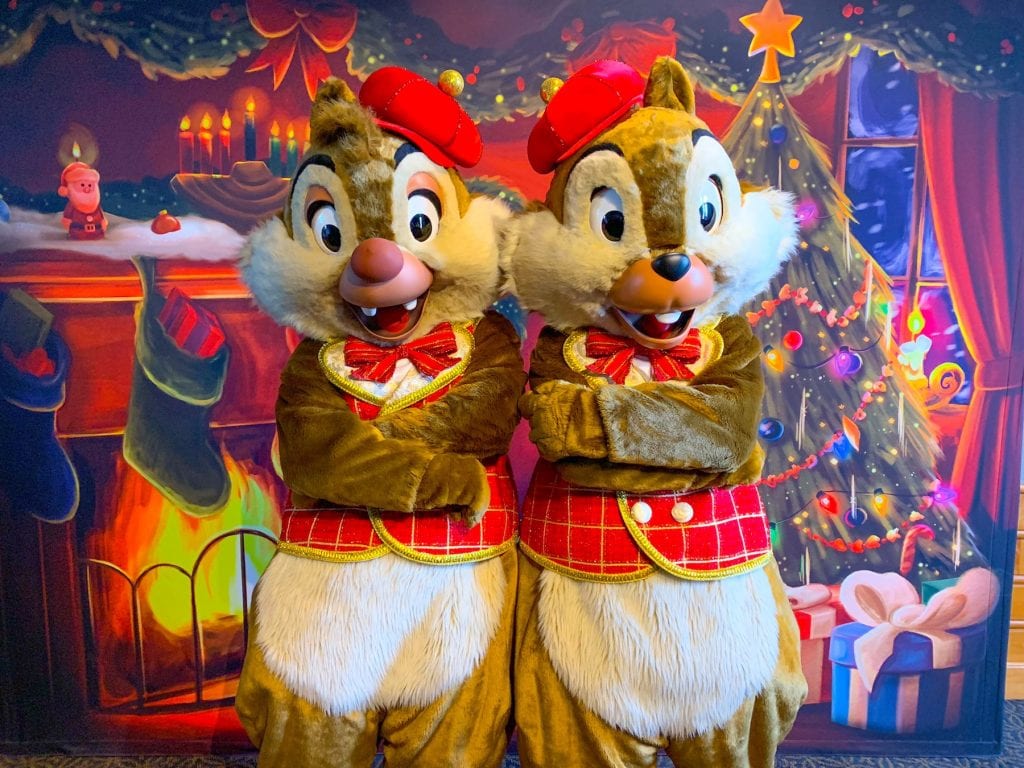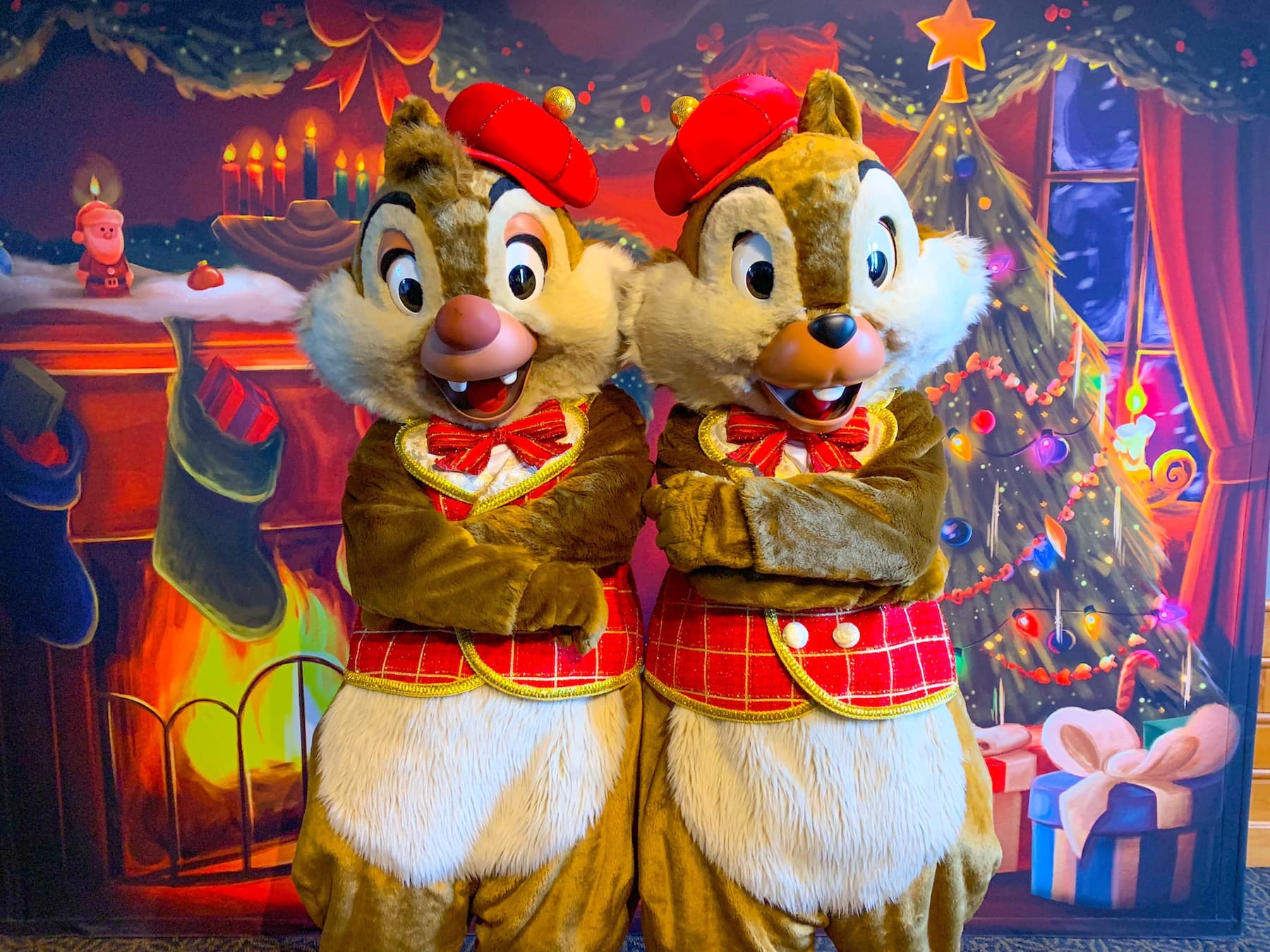 If you're dreaming of a classic Christmas, Epcot is where you can indulge in meaningful Christmas memories. Here's some of the best parts of Epcot's International Festival of the Holidays:
Christmas Cookies
The Epcot Holiday Cookie Stroll is new for 2018. And I love it!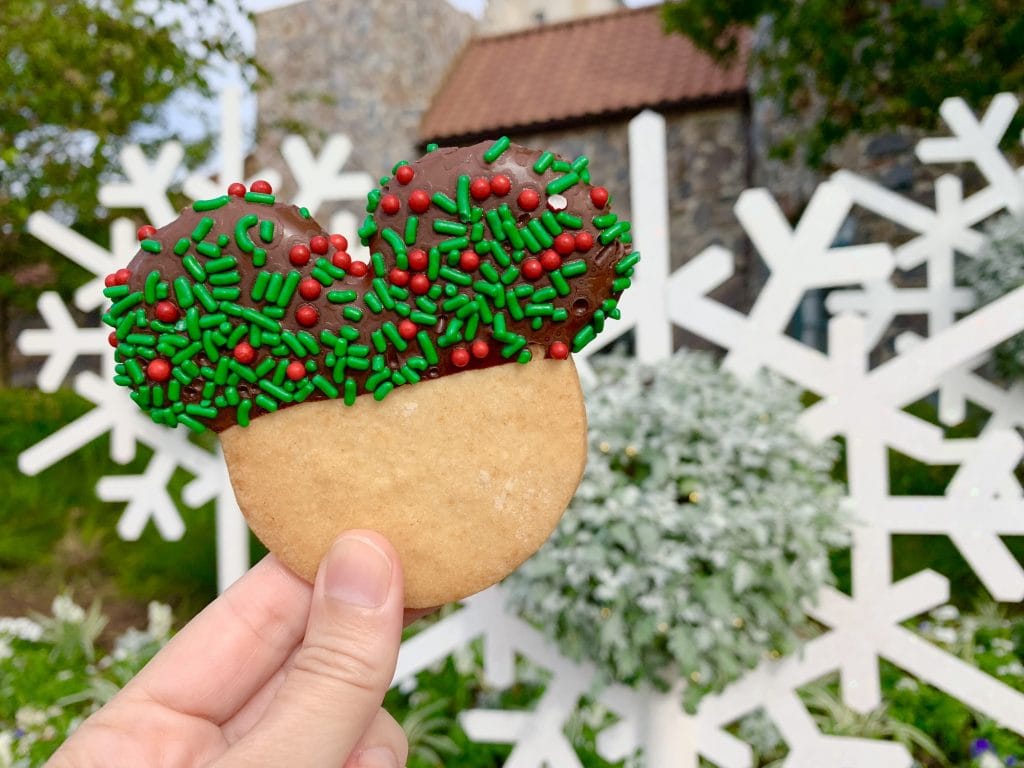 Eating your way around the world is nothing new at Epcot. It's part of the fun of Epcot's Flower and Garden Festival and Epcot Food and Wine Festival. So Epcot's International Festival of the Holidays has become the perfect place to indulge in holiday treats, as well.
How does the Epcot Holiday Cookie Stroll work? There are specialty cookies at five stands throughout World Showcase. When you buy one of each, you get a stamp in your passport.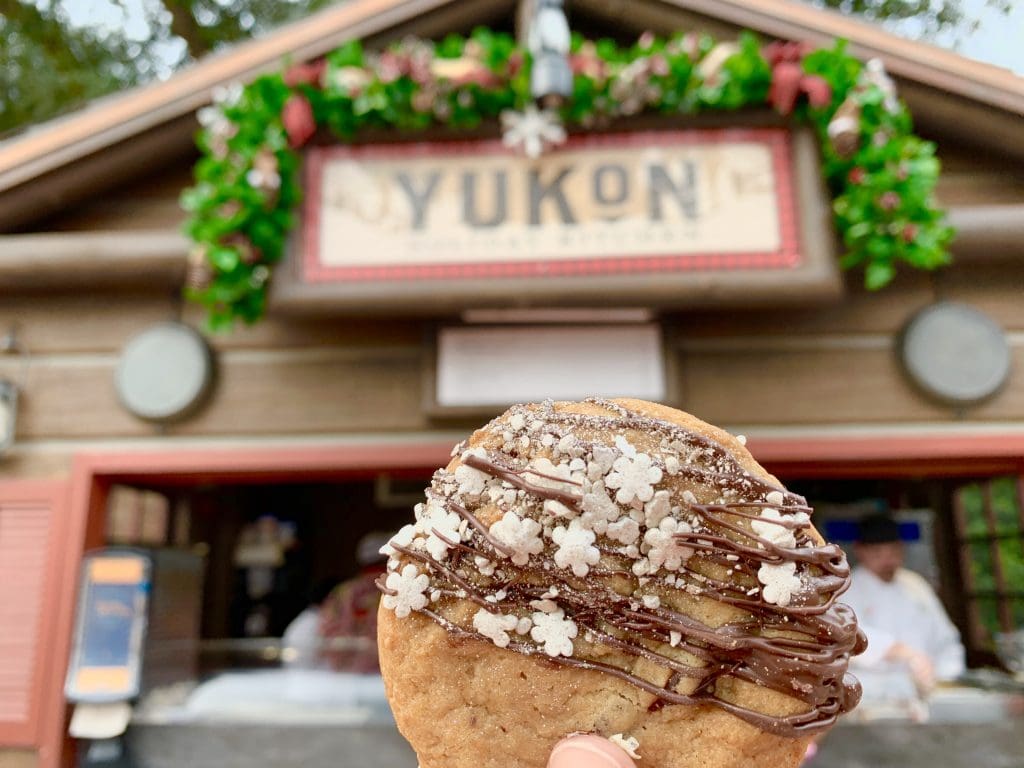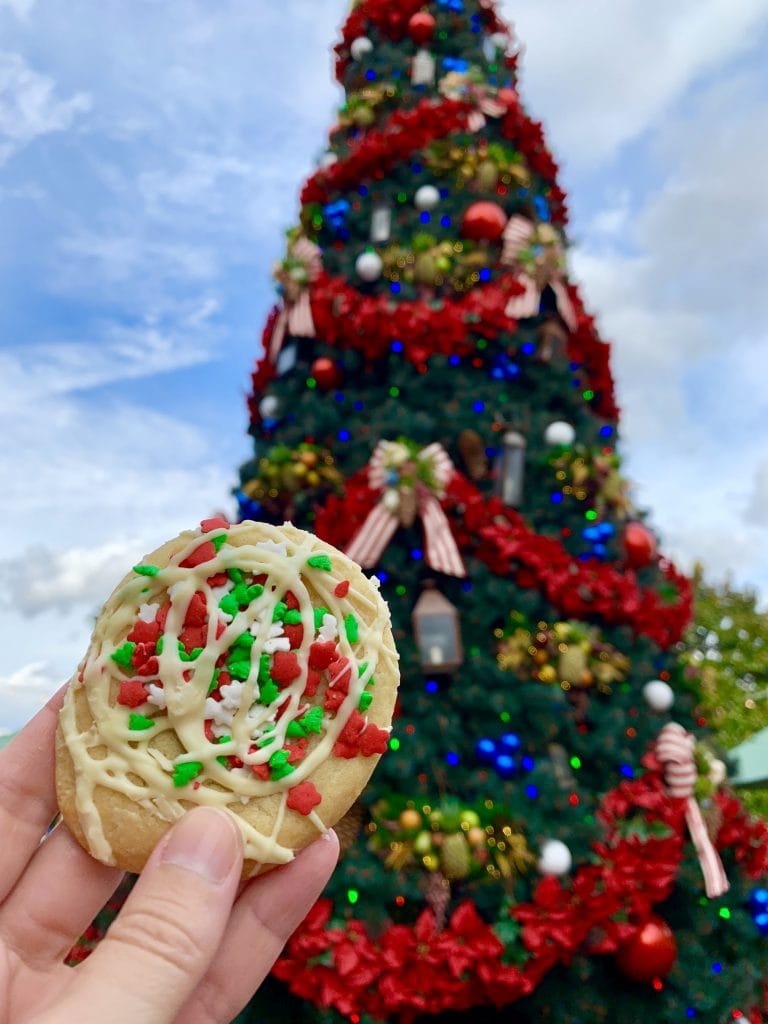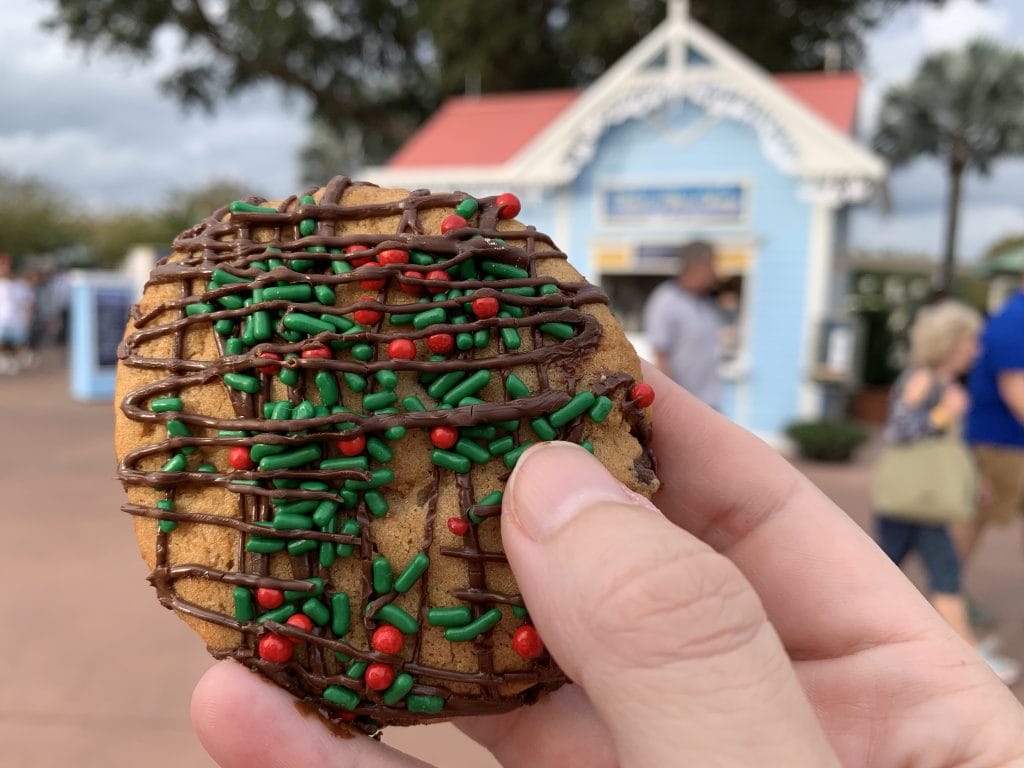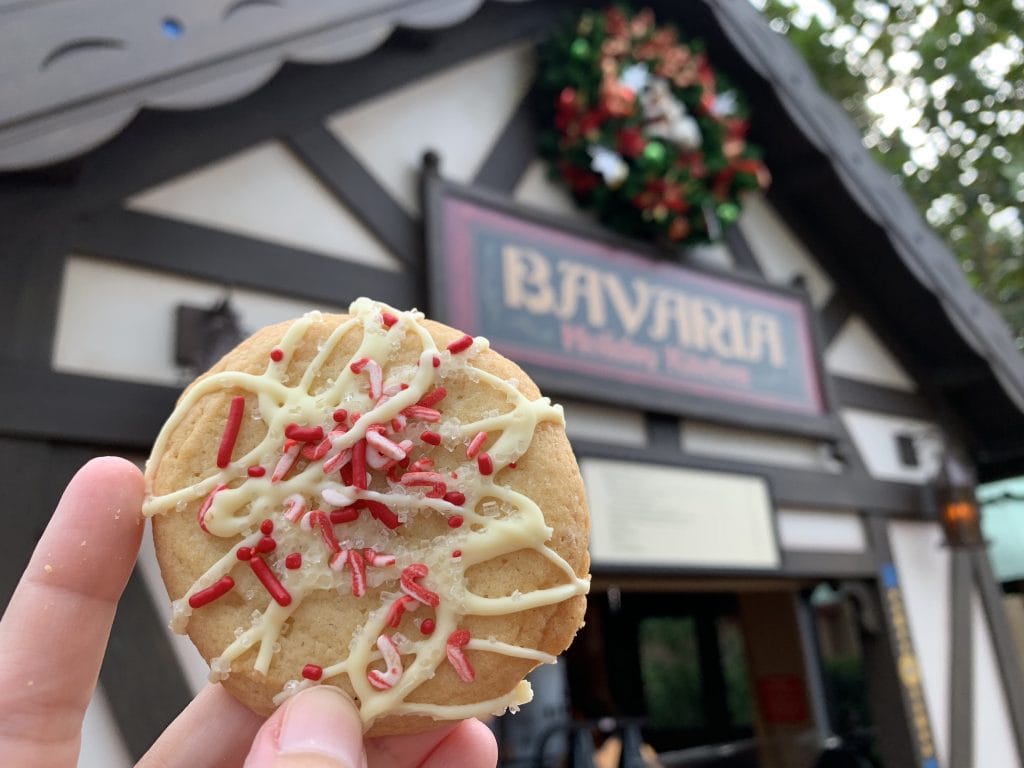 After buying all 5 cookies (they don't have to be all in the same visit; they're $2 each), you can get rewarded with a sixth free cookie and a complimentary glass of milk.
It's like a cookie swap where you can try everyone's favorite versions of their traditional Christmas cookies. But then you can enjoy them with one heck of a view!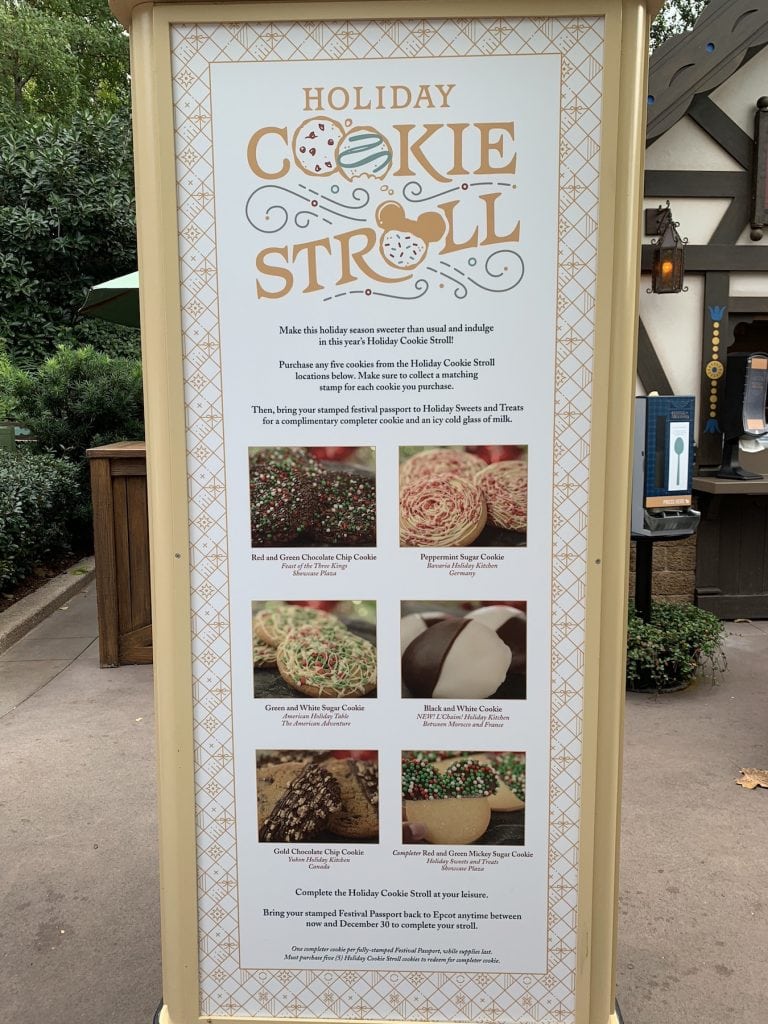 If you want to buy all of the cookies at once (and not eat them all), a glass cookie jar is available to purchase for $19.99. But consider getting it at the end of the day if you have to carry it. It's heavy!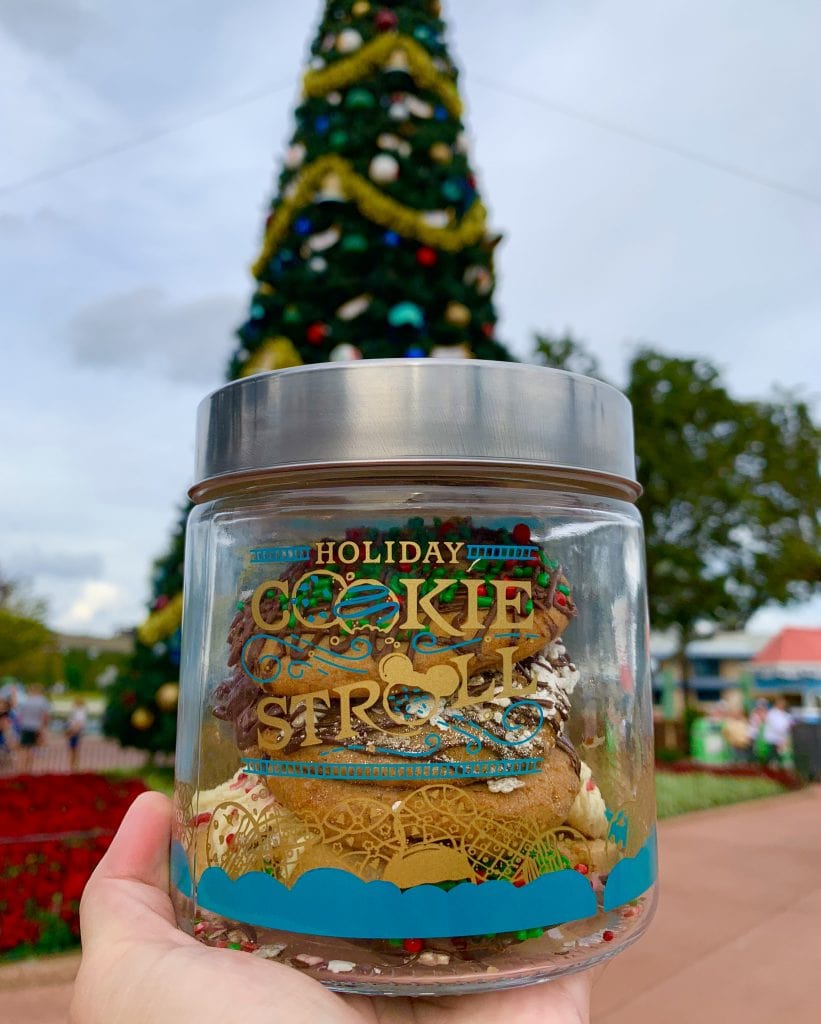 Story of the Nativity
Candlelight Processional has long been one of the most treasured parts of Epcot Festival of the Holidays.
The telling of the story of the birth of Jesus by a celebrity narrator is stirring, emotional and perfect for the Christmas celebrations at Epcot.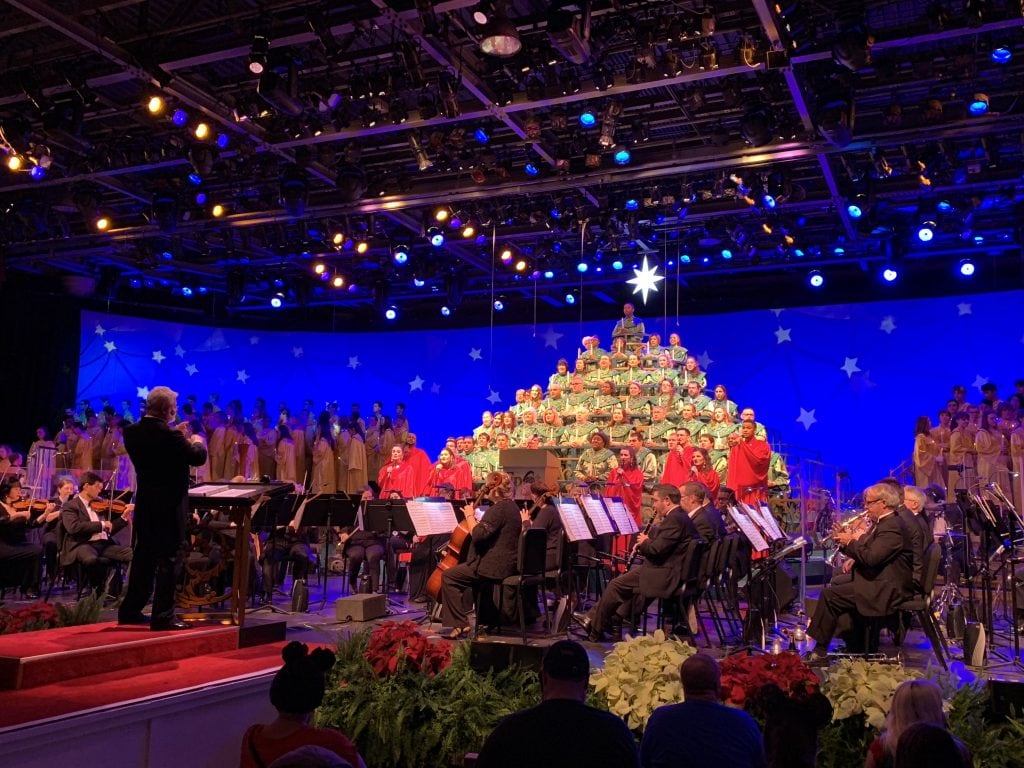 If you have never seen Candlelight Processional, it's got to be on your Walt Disney World Christmas bucket list for amazing experiences.
A narrator shares the story of the nativity set against a backdrop of a massive choir made up of visiting students and cast members. (I once performed in Candlelight Processional, and it was amazing!)
Do yourself a favor and get the dining package to avoid the hassle of trying to score a seat. The crowds are big for this special show which is only performed three times a night.
Christmas from Around the World
I love hearing about holiday traditions from around the world. Epcot makes it so accessible to easily understand and experience holiday traditions from countries we might not visit.
The entertainment calendar will tell you the times when each country has special performances highlighting beloved holiday traditions. Stick around at the end and you'll be able to get some pretty amazing photos for epic Christmas card pictures.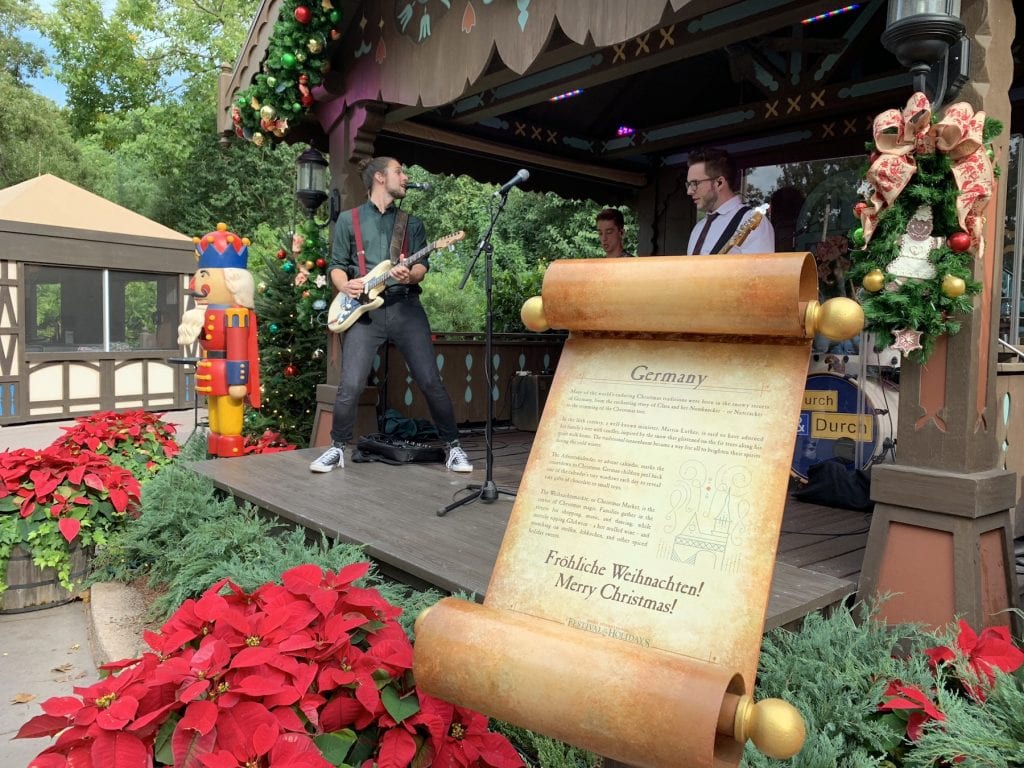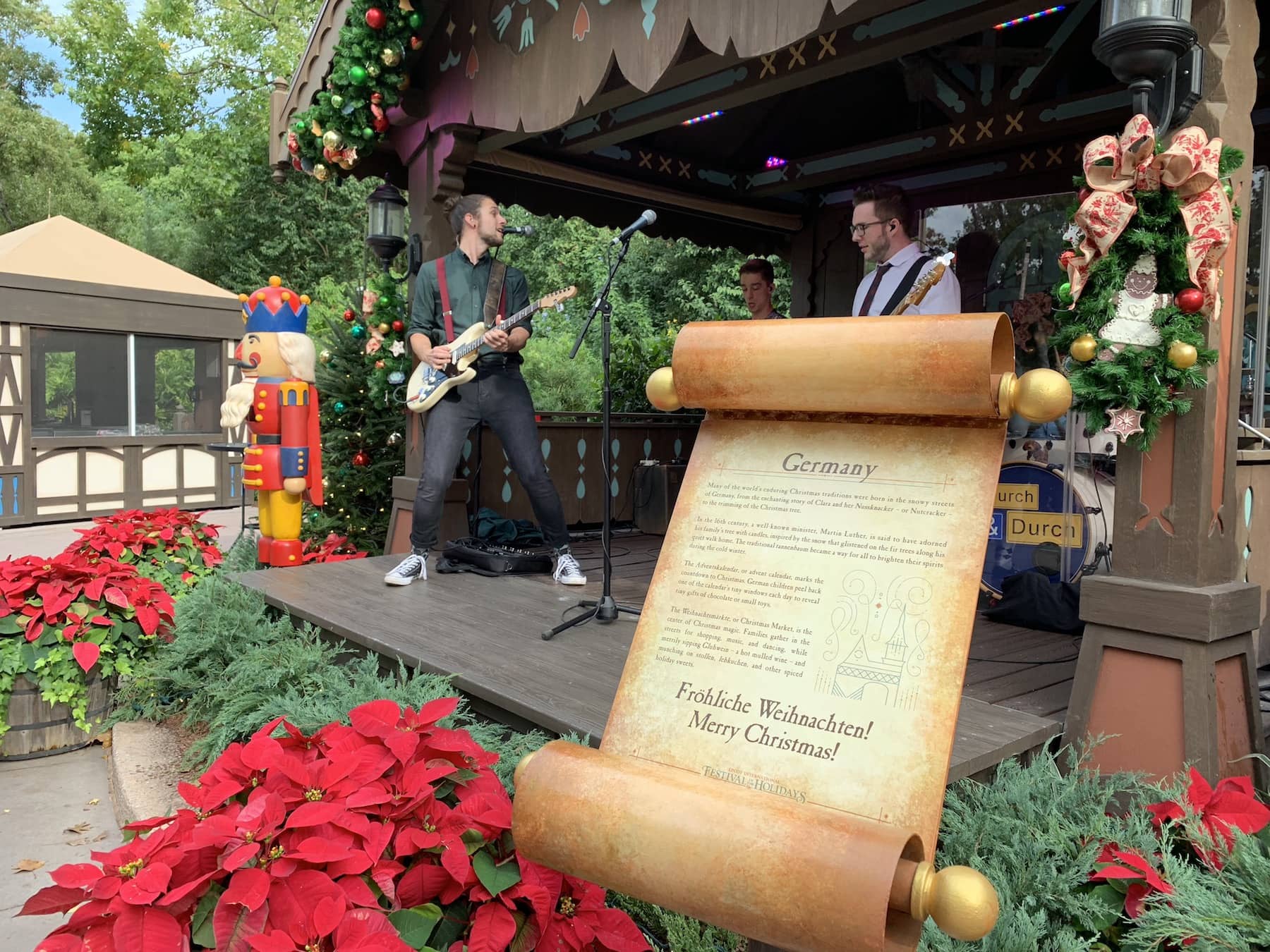 Santa Claus
Yes, Santa Claus does visit Walt Disney World! And you can see him and Mrs. Claus in a picture-perfect set in the America pavilion.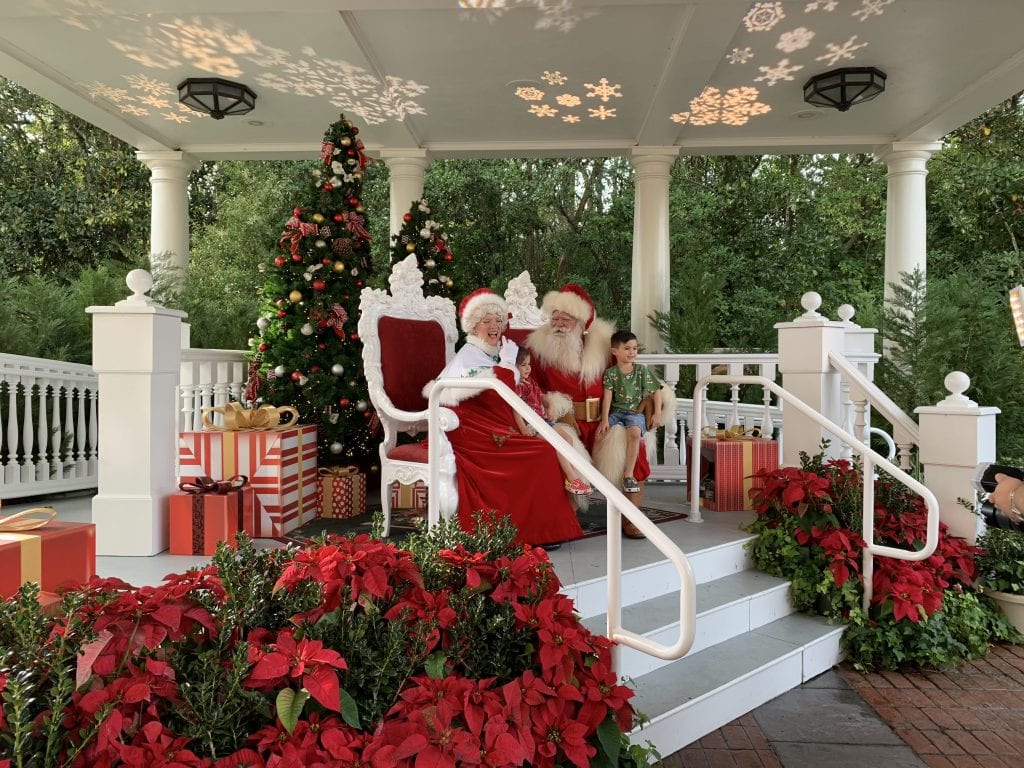 Jolly Old Saint Nick is the epitome of every classic tale and movie you've ever seen about Santa Claus.
Christmas Carols
One of my favorite parts of Candlelight Processional is when the orchestra leader turns around and asks everyone in the audience to sing Silent Night.
I get goosebumps every single time.
Christmas carols are sung throughout Epcot in all languages and all faiths.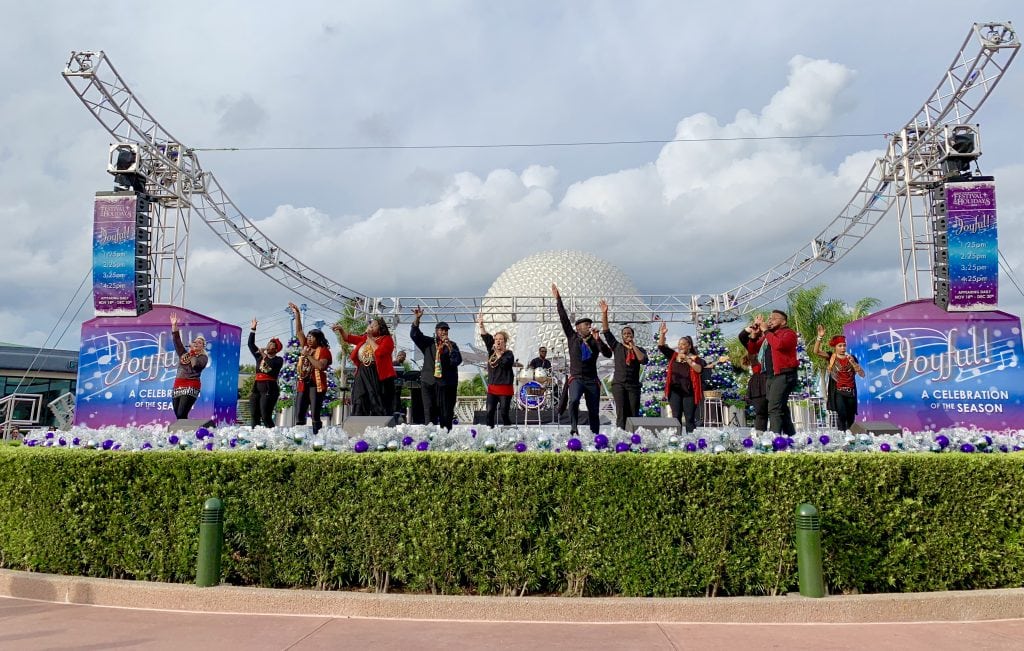 Joyful is a powerful and energetic band that has the most uplifting Christmas songs. Located in front of Spaceship Earth, I am always moved to tears when I stop to listen to their amazing concert that takes place throughout the day.
Holiday Shopping
In addition to Walt Disney World souvenir shopping, Epcot's World Showcase has many small vendors offering fun and unique gifts to pick up during your holiday stroll.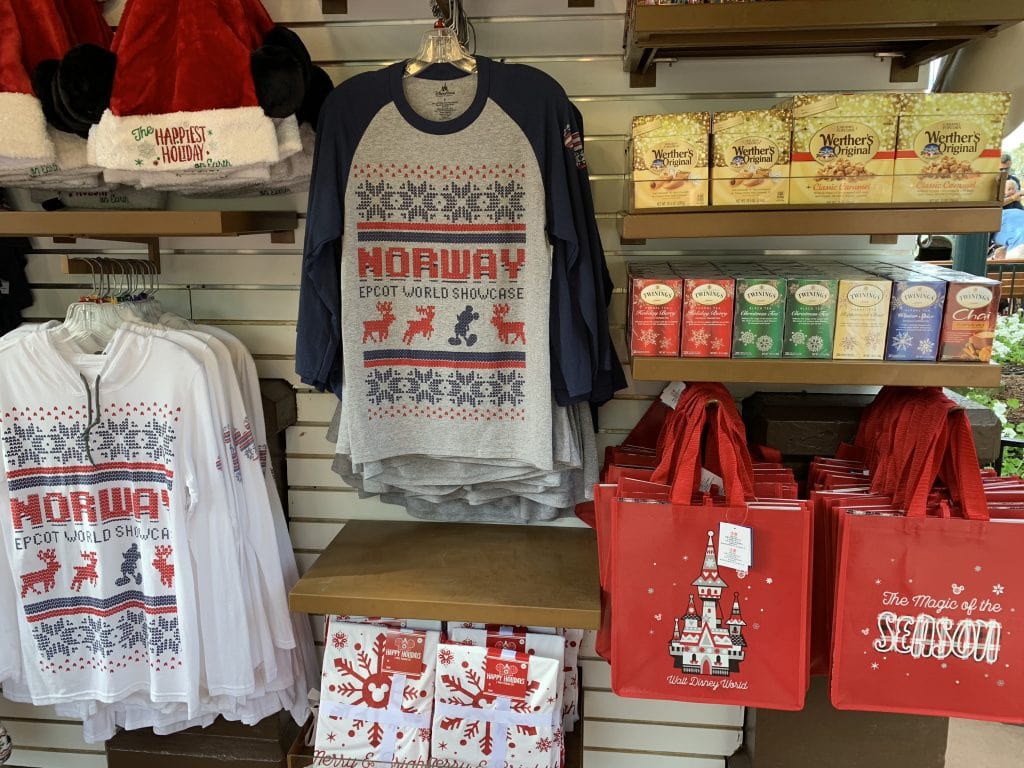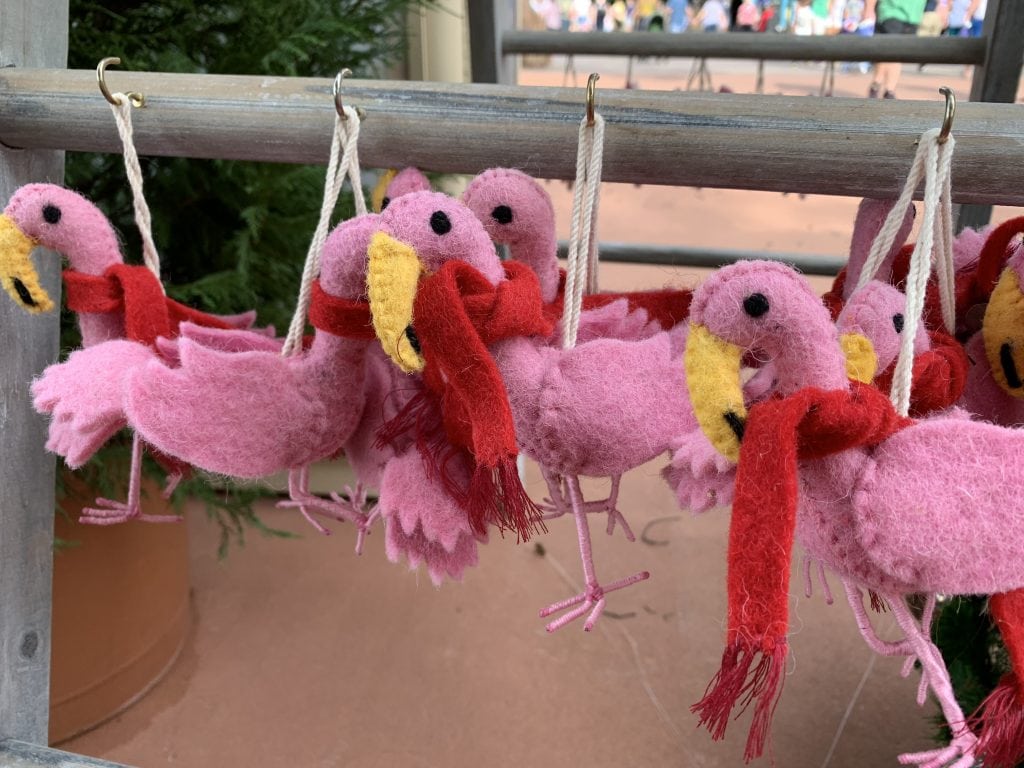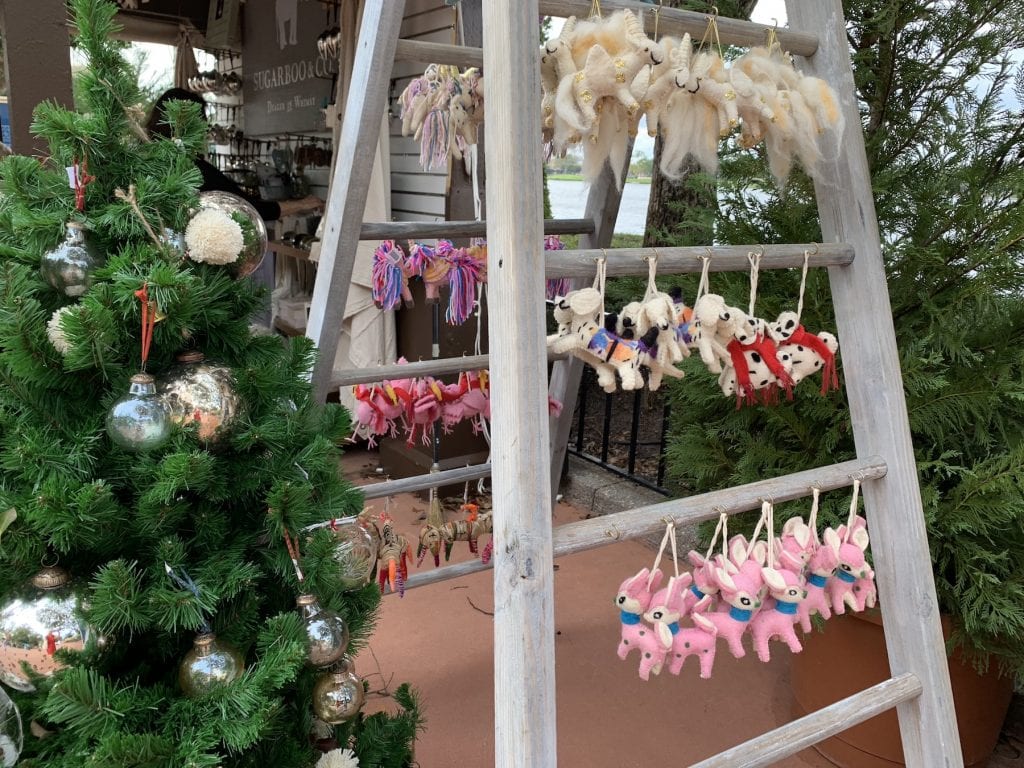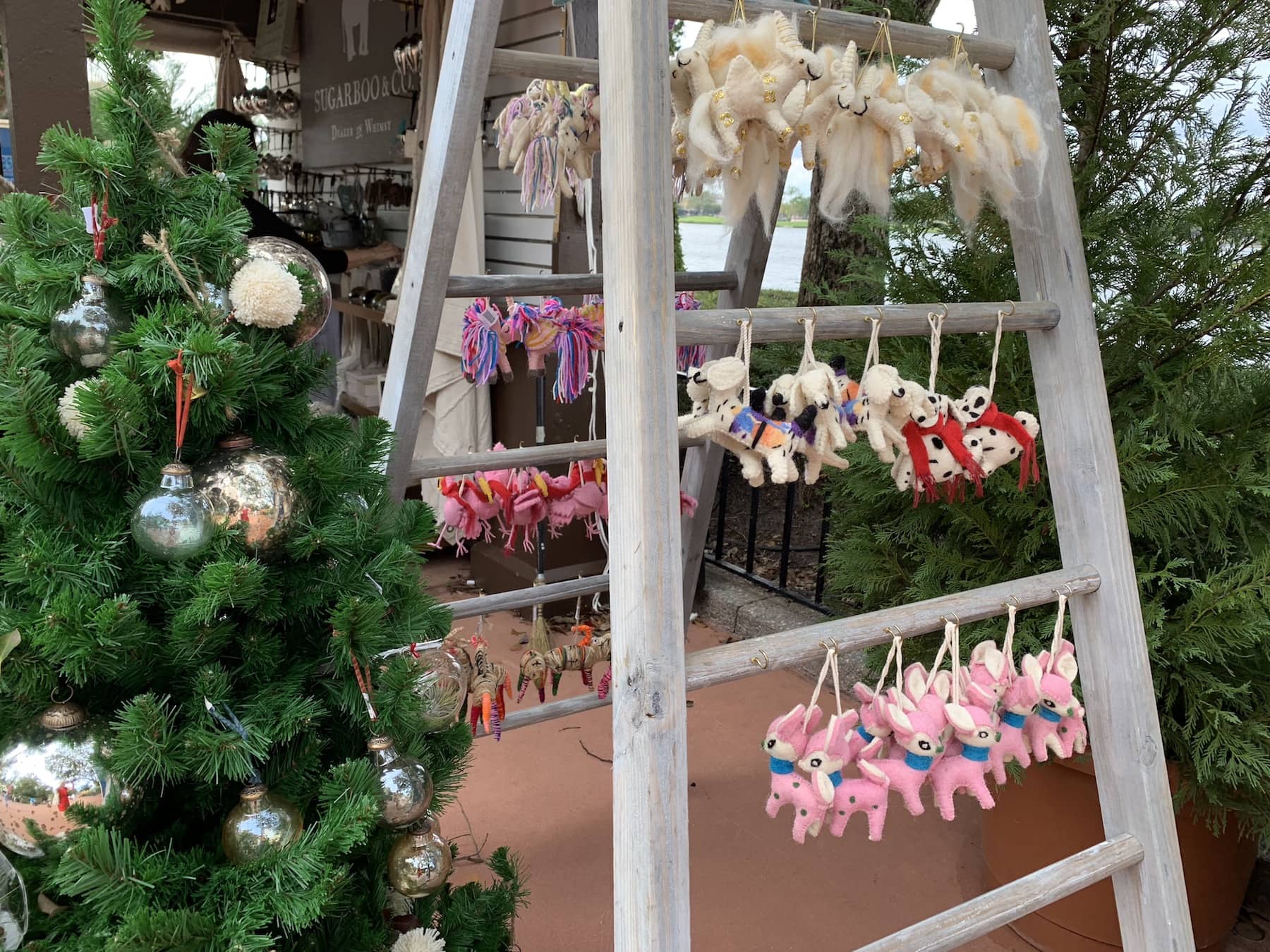 And while you're shopping, don't forget about the Chip and Dale's Christmas Tree Spree. Get a map and find the hidden characters around World Showcase. You'll score a free gift at the end!