North Carolina offers a variety of family-friendly Halloween events which will make your children happy, instead of haunting them with nightmares! From trick-or-treating on a battleship to visiting a haunted farm, the Tarheel State has a lot of fun to be had during the Fall season. Here our our top picks for Family Friendly Halloween Events in North Carolina.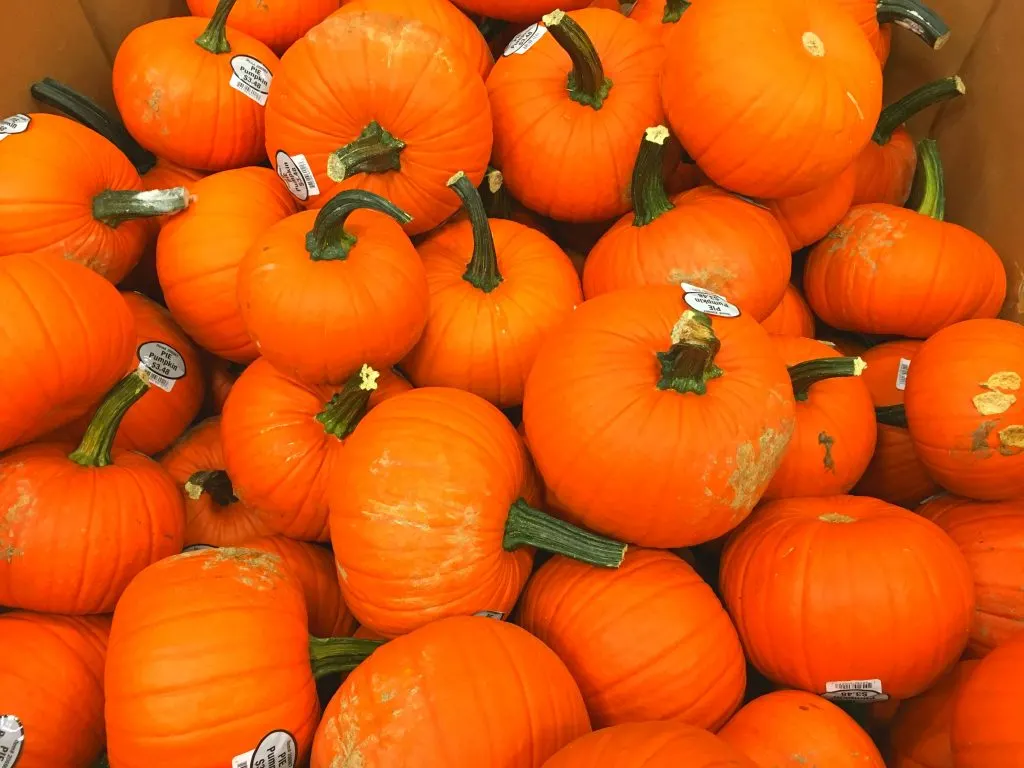 Family Friendly Halloween Events in North Carolina
Raleigh Ghost Walk
Nothing says Halloween like a good ghost story. Available on weekends, the Raleigh Haunted Footsteps Ghost tour offers a 1.5-mile family-friendly walk through the haunted downtown.
Aimed at kids at least 8-years-old, the ghost walk combines spirits with local history as you learn about events from the 1700s through the last century that led to ghosts haunting the state's capital city.
Tours start at 7 p.m. on Friday and Saturday and take participants to four haunted spots.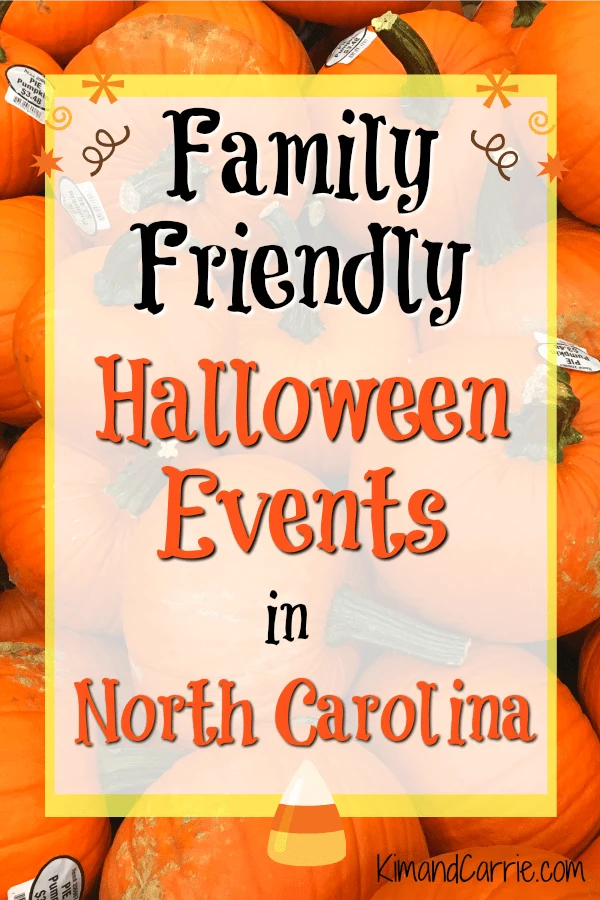 Carowinds
A great daytime activity in the sunshine, Carowinds Amusement Park in Charlotte becomes The Great Pumpkin Fest weekend days Sept. 15-Oct. 28.
The Great Pumpkin Fest includes a pumpkin patch, costume parade and a toy tractor pull, each led by a Peanuts character. Young goblins and ghouls can don their scariest costumes and participate in Count Snooptacula's Costume Party. Join Charlie Brown as he leads children on a pirate adventure. Haunted Homecoming features teen-age zombies performing songs at Meat Clever High. And don't forget to catch a showing of the famous Peanuts feature "It's the Great Pumpkin" at Harmony Hall.
For older kids and adults, SCarowinds takes over the park at dusk. The characters and attractions are geared to frighten people, so it's best to plan to attend without little ones. The make-up and attractions are realistic and can scare even the bravest among us.
Scary Dairy Farm
Harrisburg is the site of the Harris Farm's Scary Dairy Haunted Farm. Started 11 years ago as a hayride, the farm offers a guided walking trail through the farm's milking parlor, cattle barn and tractor sheds.
For people wanting a scarier experience, they can head down a pitch-black hay maze where they can encounter clowns, spiders and other creepy things.
Clayton Fear Farm
With the farm's attractions aimed at older kids and adults, Clayton Fear Farm Daytime provides youth-focused attractions and games. From picking their own pumpkin off the vine to playing on a giant spider web, children can have a fun and non-scary visit to the haunted farm near Clayton.
Families can enjoy a hayride, as well as playing pumpkin checkers among lots of other fun activities.
Batty Battleship
How about a haunted battleship? Well, it's actually not a haunted ship, but the USS North Carolina in Wilmington provides a fun trick-or-treating experience for children. Fun and games, along with temporary tattoos, and scary stories await little ghouls and goblins. Batty Battleship's Halloween Bash is October 23, 2018 from 5:30-8 p.m.
Enjoy your trick-or-treating!
What are your favorite family friendly Halloween events in North Carolina? Let us know in the comments below!
Linda's Plants, Hendersonville
This is a local fun even near us, and we think it's a great destination for families in western North Carolina.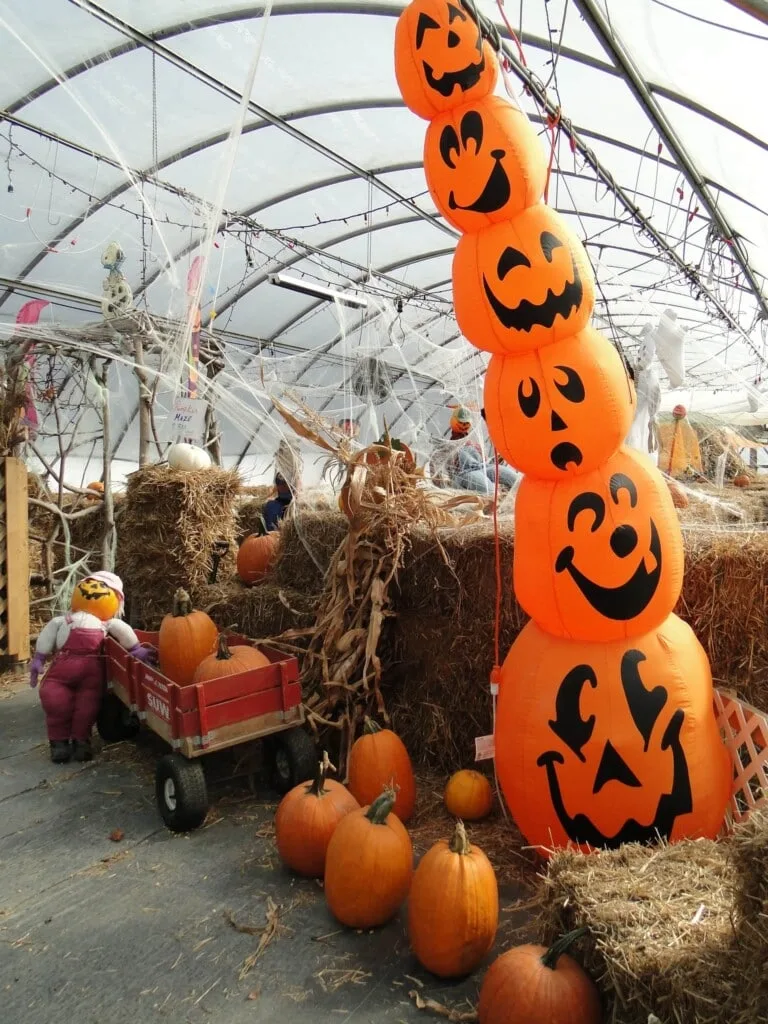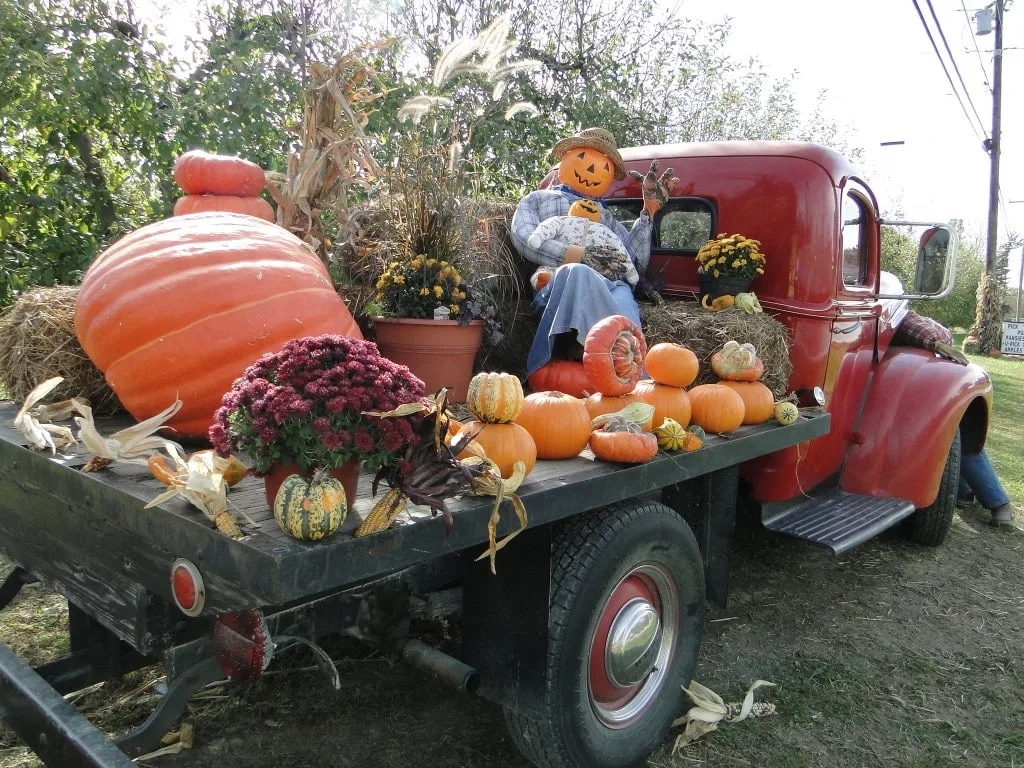 Check out more about Linda's Plants Indoor Hay Bale Maze and Pumpkin Patch. Pick pumpkins, get some Facebook-worthy Halloween photos and enjoy a relaxed and casual outing with your kids.