Winnie the Pooh is a classic Disney character that has made kids and adults happy for decades. How can you not love the cute face of the silly old bear?!
These easy Winnie the Pooh cupcakes are great for birthday parties, baby showers, bake sales and literary events, or celebrating a trip to Disney World or Disneyland!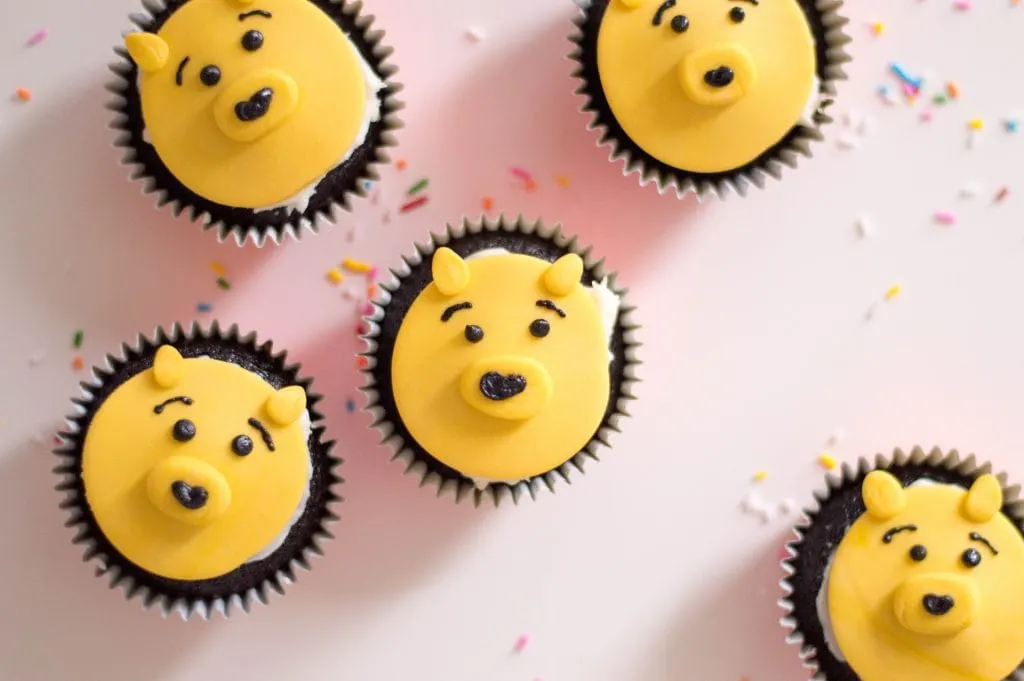 Though these may look difficult to make, they are really very easy. Don't be scared of using fondant!
While we used simple red cupcake liners to keep with Pooh's red and yellow color scheme, we actually think these Winnie the Pooh cupcake liners would be really sweet to use, too. The bee and honey wrappers are perfect for the bear's love of honey!
Check out these adorable Winnie the Pooh cupcake liners on Etsy, too!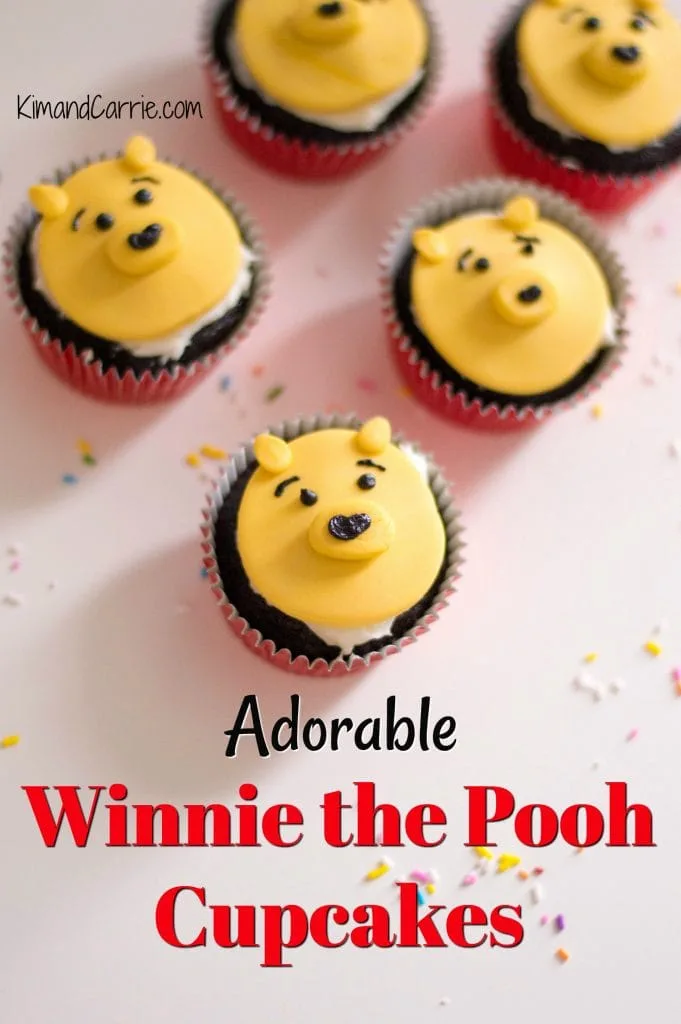 Fun Fact! Did you know that there really is an actual 100 Acre Woods where Winnie the Pooh was created?
Winnie the Pooh Cupcakes Recipe
Yields: 12 decorated cupcakes
Ingredients
12 of your favorite chocolate cupcakes (we baked them in a red cupcake liner)
Cornstarch for rolling
Cookie cutter, about 2 inches in diameter
Bowl of water and a paintbrush
1 stick butter, softened
2 cups icing sugar
2 tbsp milk
1 tsp vanilla extract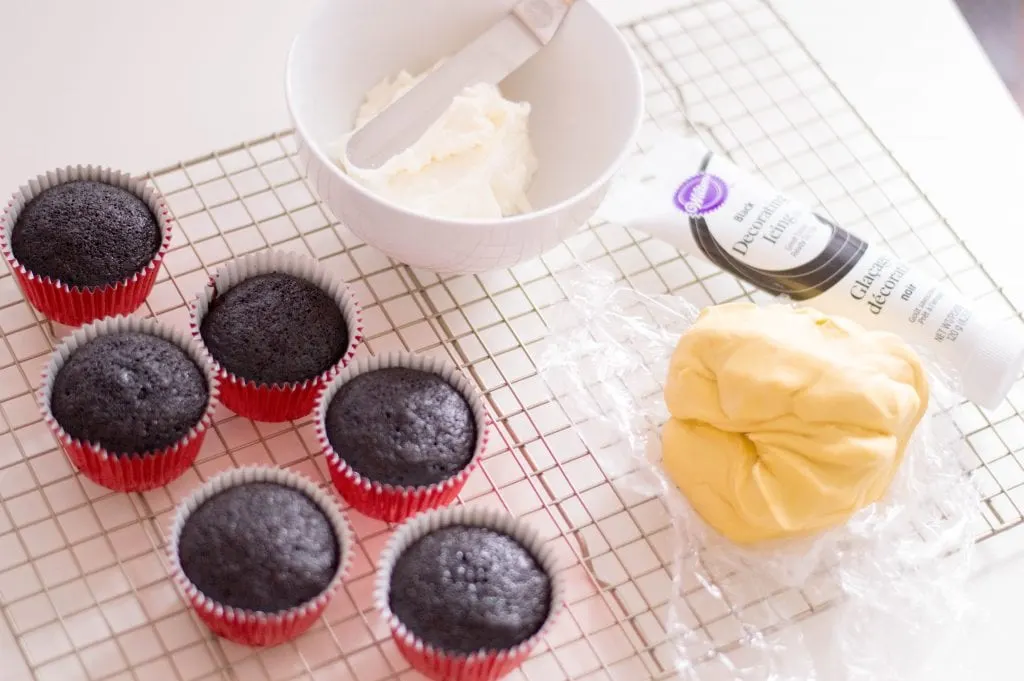 Directions
1. Allow your cupcakes to cool completely before decorating.
Line a baking sheet with wax paper and dust your working surface with a thin layer of cornstarch. Roll your fondant to be about ¼ of an inch thick and use your cookie cutter to cut out 12 fondant circles.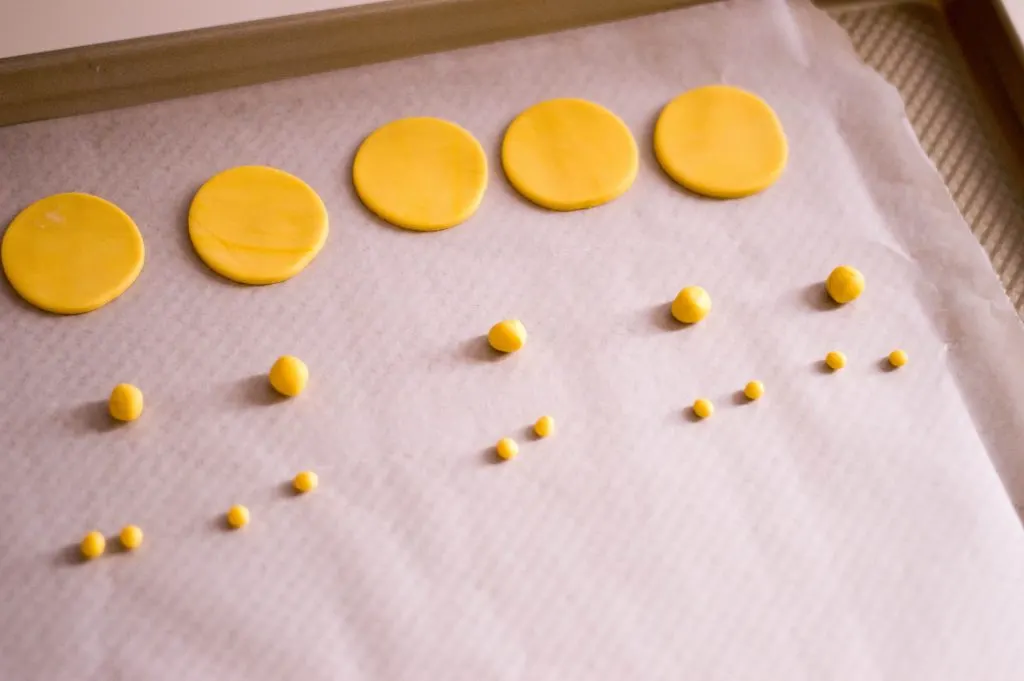 2. Next, roll spheres about one inch in diameter, you will need 12 of these. Flatten them out and shape them into ovals.
3. Roll 24 smaller spheres and shape them to look like Pooh's ears (flat and pointed at one end).
4. Using a stand mixer, beat butter, icing sugar, milk and vanilla extract until smooth to make the buttercream frosting base. Use an offset spatula to frost each of your cupcakes.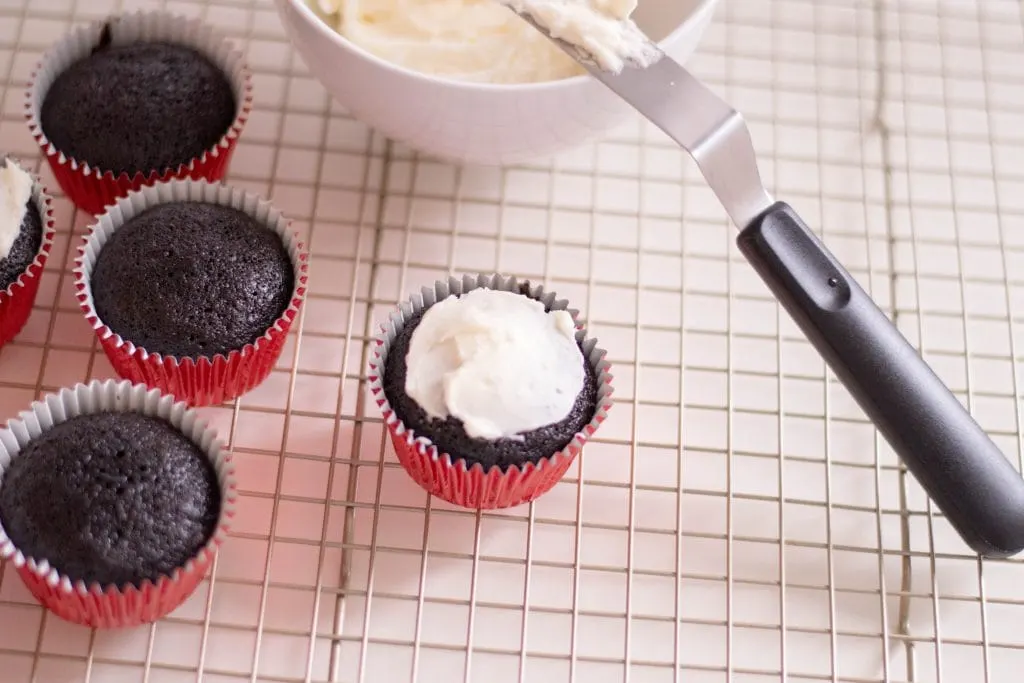 5. Assemble your fondant pieces.
Place your flat oval in the center of your large fondant circle. You can brush water on back of the oval so that it sticks onto the circle.
6. Using Wilton tip #7, draw Pooh's nose and eyes with black frosting.
7. Switch to Wilton tip #6 and draw on his eyebrows.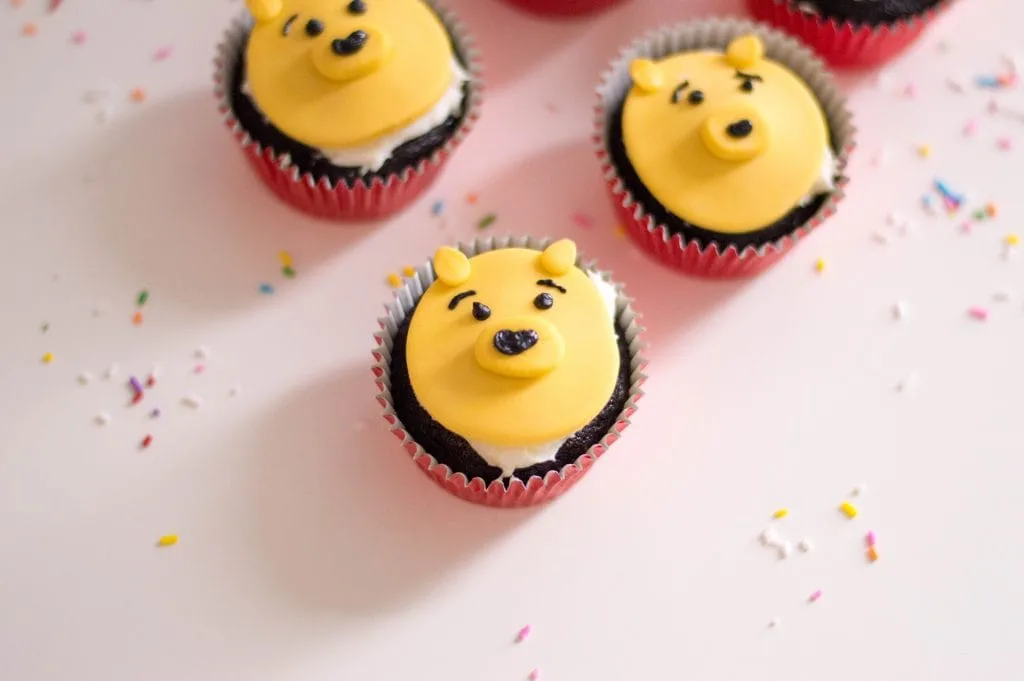 8. Place Pooh's face on each cupcake. Apply his ears by brushing the back of each ear with water to secure it on his face.
If you like this easy Winnie the Pooh cupcake recipe, check out some more of our Disney recipes: