With the new Christopher Robin movie, we have all seemed to fall in love again with the silly old bear. Winnie the Pooh is a classic Disney character that has made kids and adults happy for decades. Add in the fact that Winnie the Pooh was created in a real-life 100 Acre Woods and it's easy to see why we all have a soft spot for Pooh Bear. So everyone will love these cute Winnie the Pooh Cupcakes!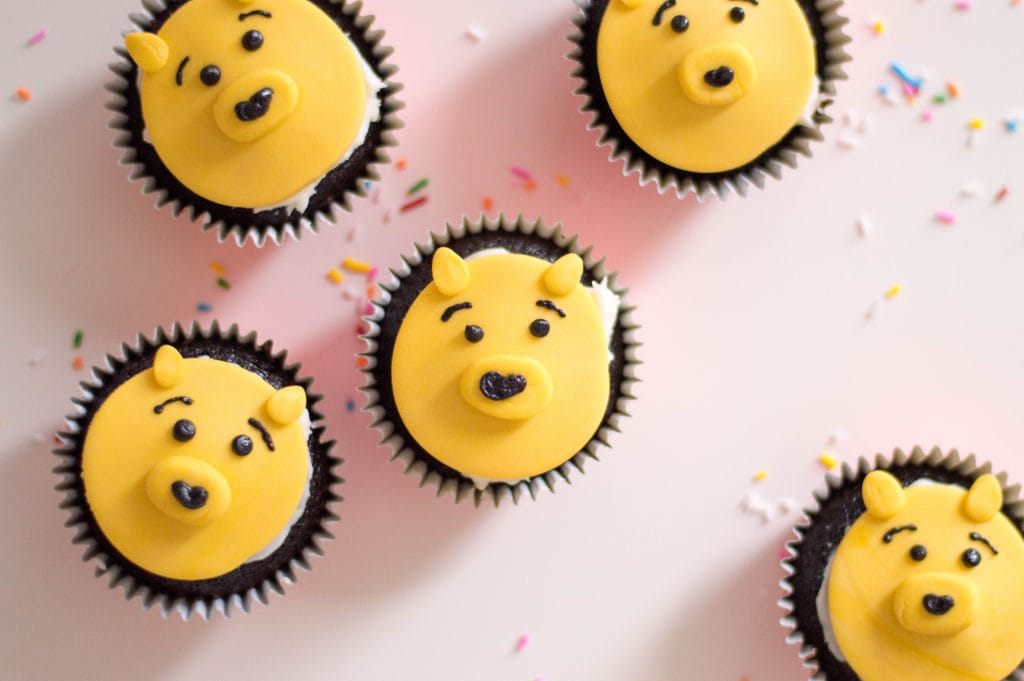 It only takes a couple specialty baking ingredients (that you can easily find on Amazon – use the links below) to look like a rock star making these classic Winnie the Pooh cupcakes.
These kid-friendly treats are great for birthday parties, baby showers, bake sales, literary events, Halloween and celebrating the newest Winnie the Pooh movie.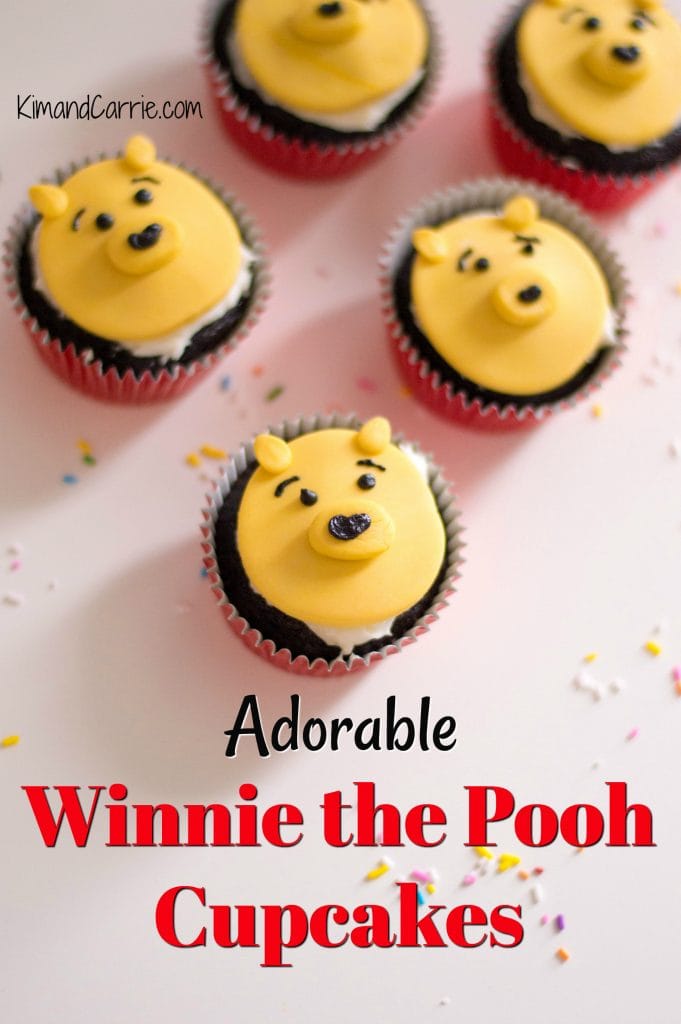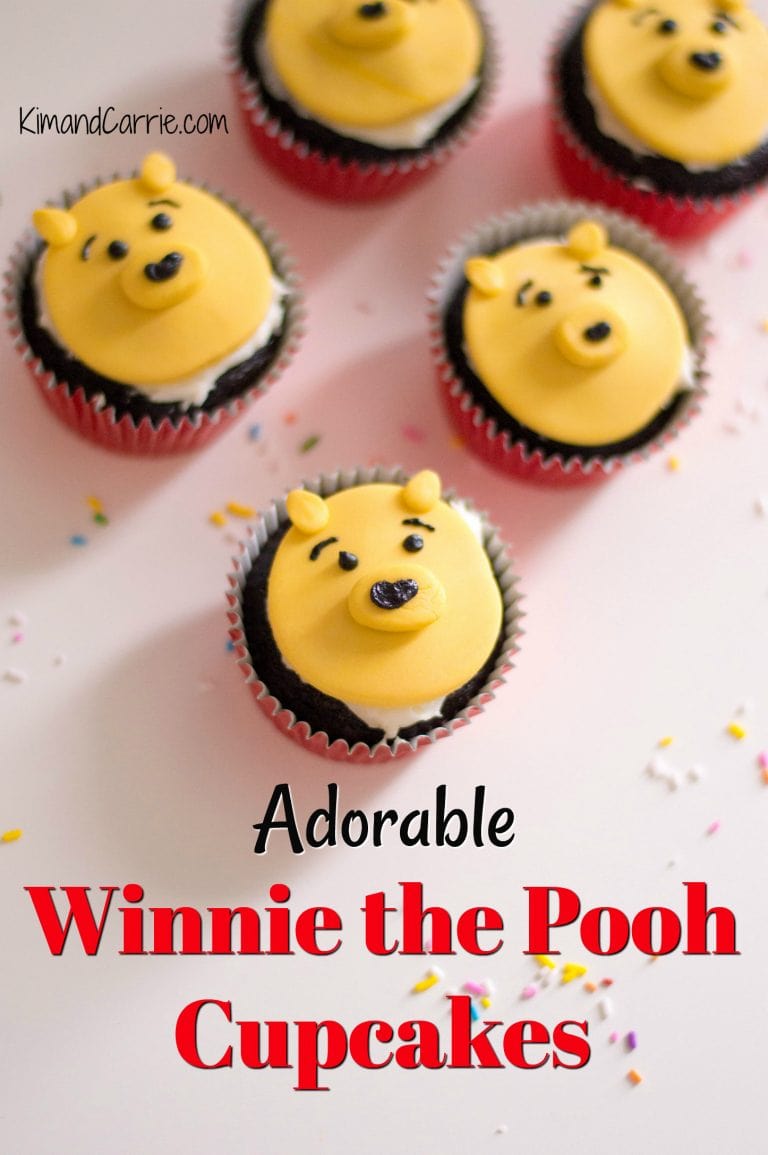 Winnie the Pooh Cupcakes
Ingredients
12 of your favorite chocolate cupcakes (we baked them in a red cupcake liner)
Cornstarch for rolling
Cookie cutter, about 2 inches in diameter
Bowl of water and a paintbrush
1 stick butter, softened
2 cups icing sugar
2 tbsp milk
1 tsp vanilla extract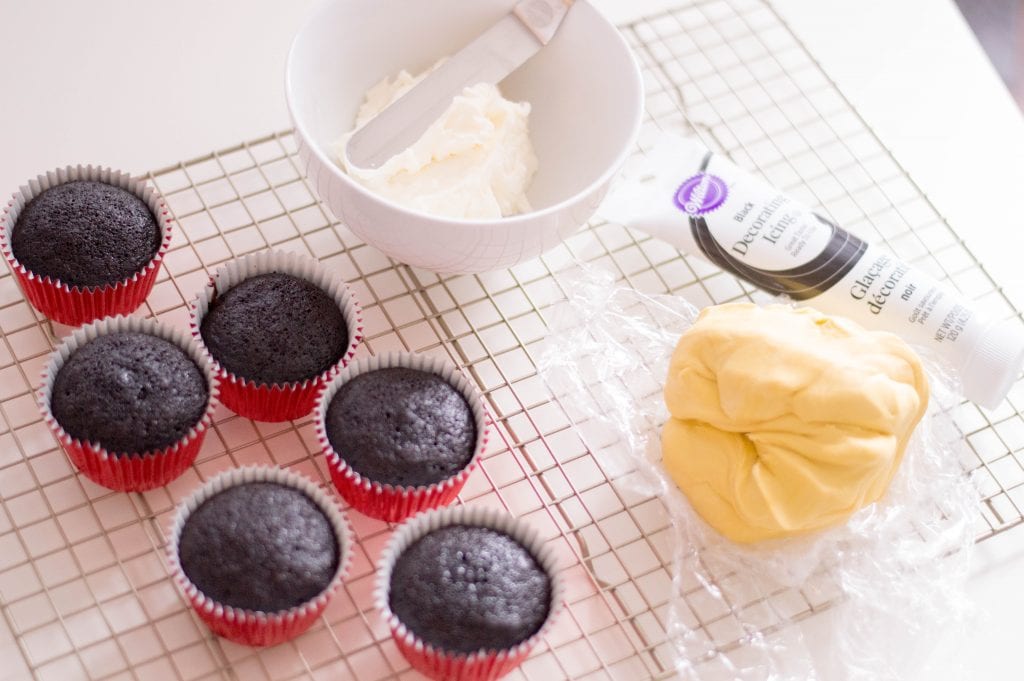 Yields: 12 decorated cupcakes
Directions
Allow your cupcakes to cool completely before decorating. Line a baking sheet with wax paper and dust your working surface with a thin layer of cornstarch. Roll your fondant to be about ¼ of an inch thick and use your cookie cutter to cut out 12 fondant circles.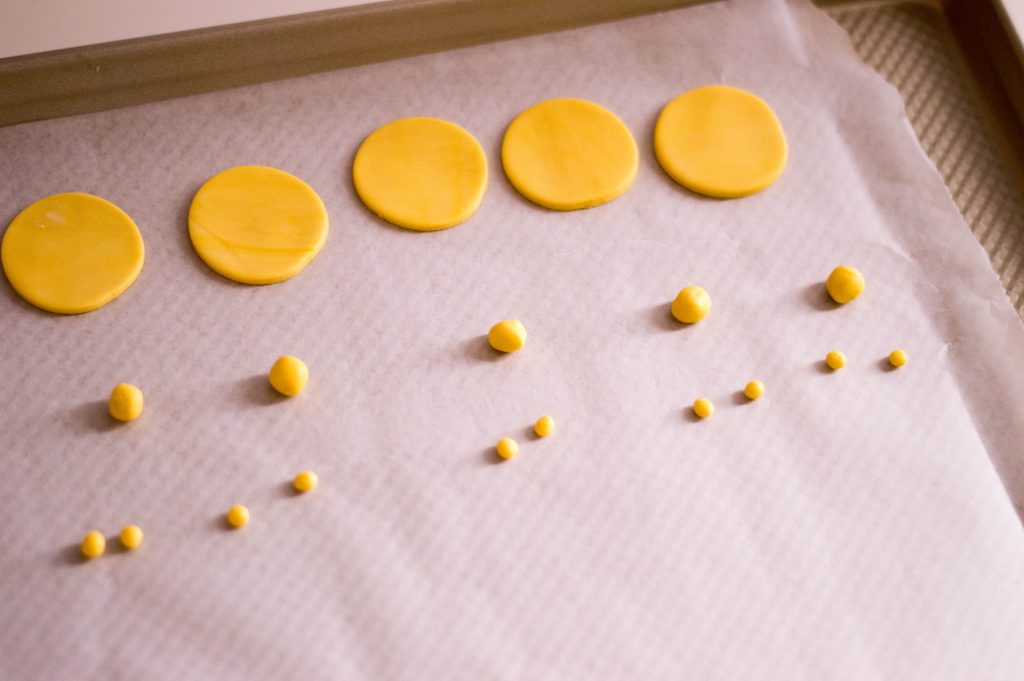 Next, roll spheres about one inch in diameter, you'll need twelve of these. Flatten them out and shape them into ovals.
Roll 24 smaller spheres and shape them to look like Pooh's ears (flat and pointed at one end).
Using a stand mixer, beat butter, icing sugar, milk and vanilla extract until smooth. Use an offset spatula to frost each of your cupcakes.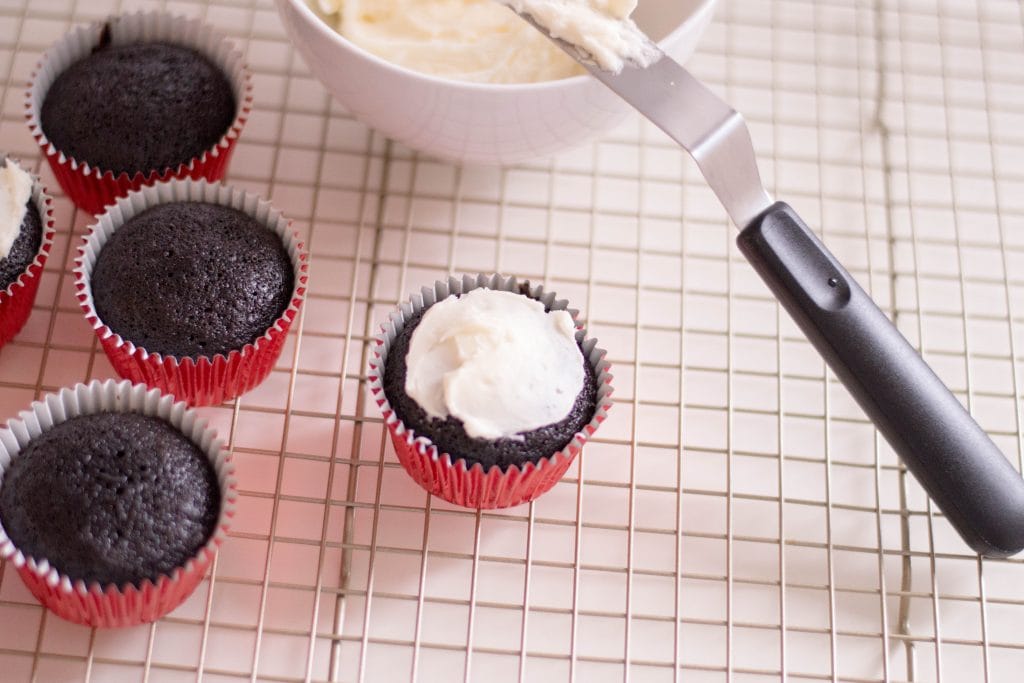 Assemble your fondant pieces: place your flat oval in the center of your large fondant circle. You can brush water on back of the oval so that it sticks onto the circle.
Using Wilton tip #7, draw Pooh's nose and eyes with black frosting. Switch to Wilton tip #6 and draw on his eyebrows.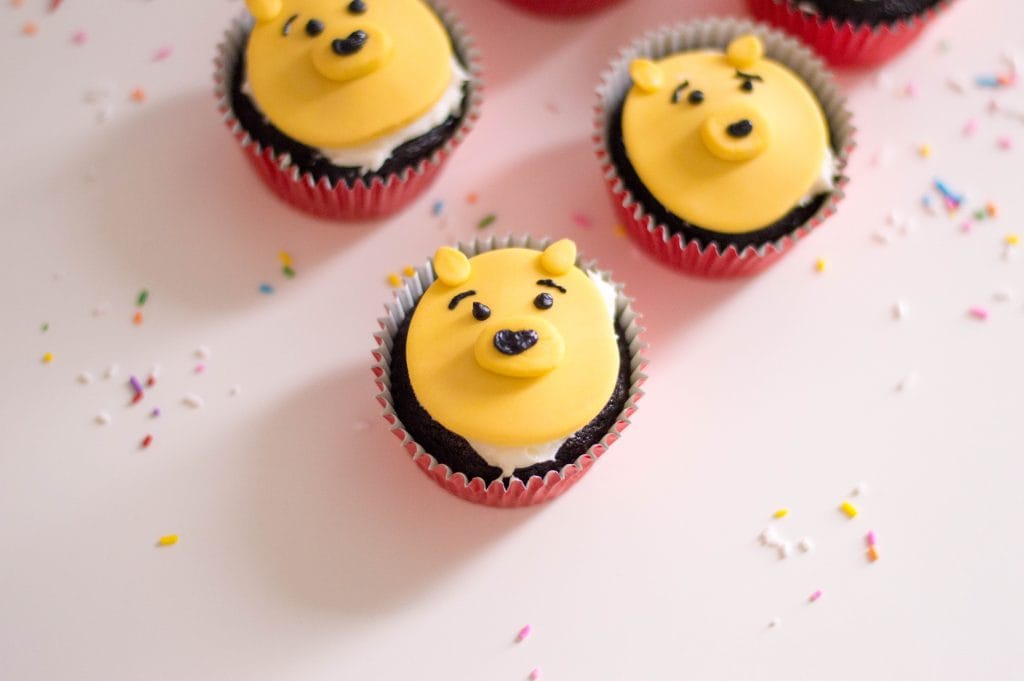 Place Pooh's face on each cupcake and apply his ears (brush the back of each ear with water to secure it on his face).
Related Disney Food Recipes: