Artist Frida Kahlo's is one of Mexico's most famous painters. As a woman working in a male-dominated field in the early 20th century, her vibrant and colorful paintings and self-portraits didn't gain as much respect while she was alive as they are after her death in 1954.
Today, Frida Kahlo's artwork is gaining in popularity, especially with her feminist themes and depiction of Mexican folk culture.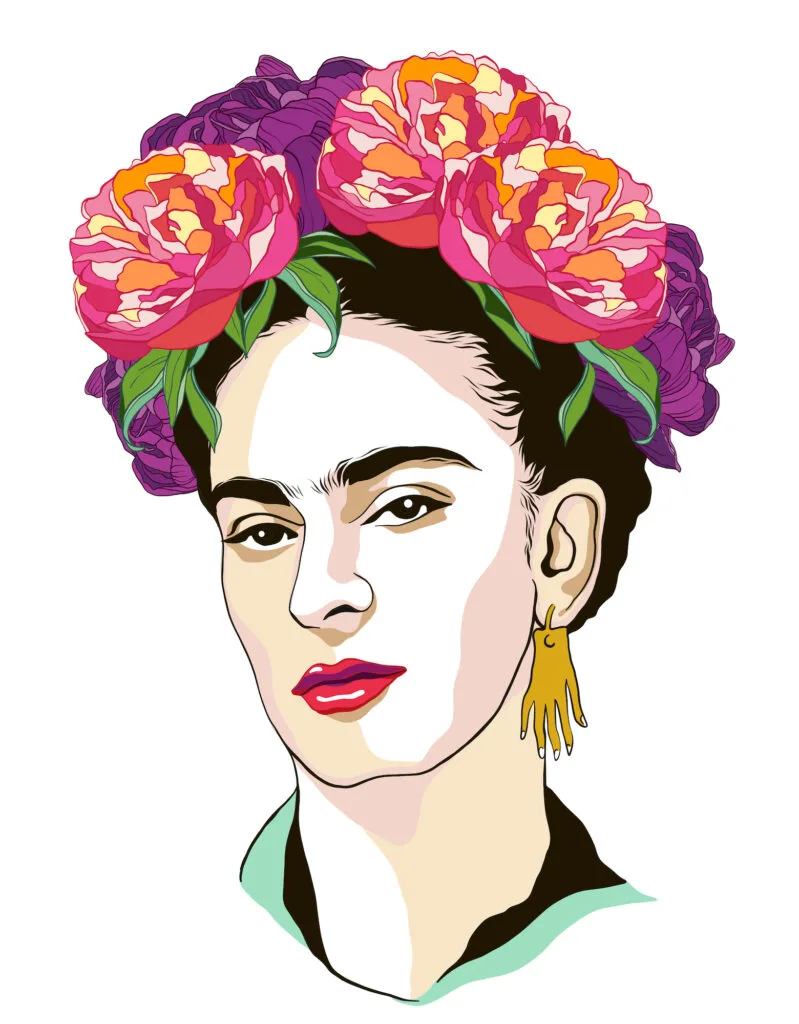 The younger generation might know of Frida Kahlo from the Disney/Pixar animated movie, Coco. See below for great activities to help kids learn more about Frida Kahlo's vibrant art.
Here are the best places to see original Frida Kahlo's paintings.
Frida Kahlo Museum
Kahlo's childhood home and primary residence has been turned into a stunning museum depicting her life and showcasing her art. Located in La Casa Azul (translated as The Blue House), the grounds of this museum in Mexico City are bold and colorful.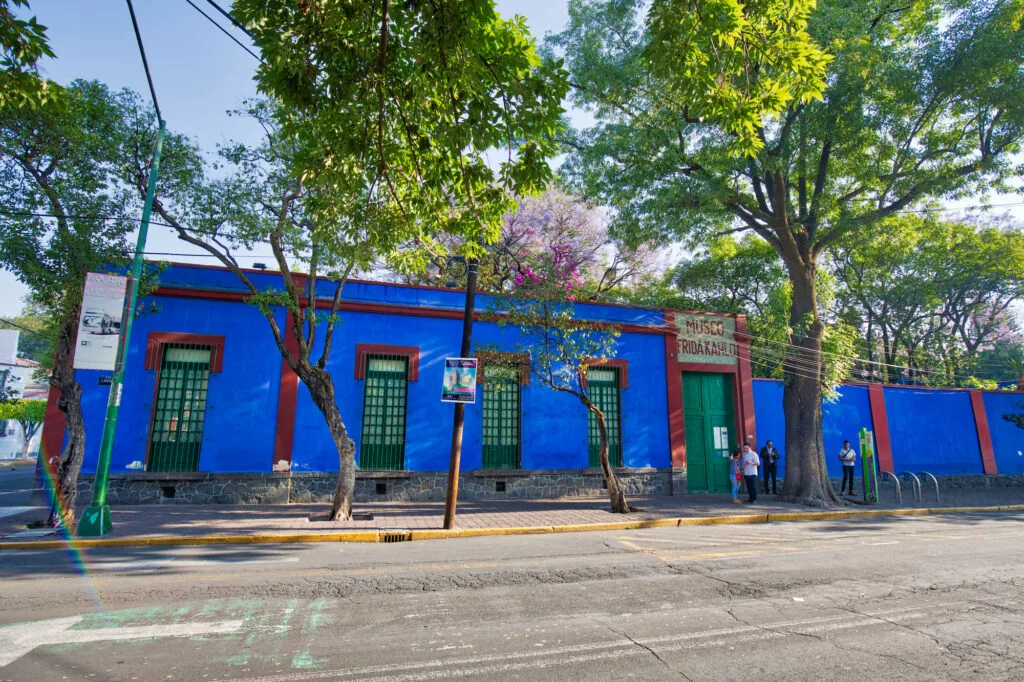 You won't find her most famous paintings in the museum. Instead, you'll find some of her later works of art, along with other personal mementos and items from her life. Kahlo's husband, Diego Rivera, was also an artist and some of his paintings are also on display.
Located in the Coyoacan neighborhood of Mexico City, Mexico.
Smart Tip: Get museum tickets ahead of time! These combo ticket packages allow you to see more than one Frida Kahlo destination and save time and money.
Museo Casa Estudio Diego Rivera and Frida Kahlo
Two twin houses joined by a bridge are where Frida Kahlo and Diego Rivera lived after their first marriage. They would divorce and then remarry again, at which time they moved into the house known as La Casa Azul.
Explore where they lived and how the surroundings would influence her work. In Frida's house, the bathtub that is seen in her painting What the Water Gave Me is still in the bathroom.
Located in Mexico City, Mexico.
Museo Dolores Olmedo
This museum showcases Mexican artists from across the centuries. It was founded by Dolores Olmedo, a Mexican businesswoman, whose private art collection is on display. The collection features 25 of Kahlo's paintings, along with drawings and sketches.
Located in Mexico City, Mexico
Museo de Arte Moderno
One of Kahlo's most famous paintings can be found in the Museo de Arte Moderno. The Two Fridas is one of her most well-known paintings, featuring one in Mexican clothing and one in clothing common in Europe.
Located in Mexico City, Mexico.
Museum of Modern Art
Three Kahlo self-portraits are found in New York City's famed Museum of Modern Art (MoMA).
Fulang-Chang and I is a self-portrait with her beloved monkey.
Located in New York City, New York
National Museum of Women in the Arts
After an affair with Leon Trotsky, a Russian communist leader, Kahlo painted Self-Portrait Dedicated to Leon Trotsky. The art hangs in the National Museum of Women in the Arts.
Kahlo was involved in the communist party later in life and was a socialist.
Located in Washington, D.C.
Xochimilco Canals
This bonus location doesn't have any paintings, however it probably did inspire her paintings! There are photographs of Kahlo on boats in the canals, and you can imagine how the brightly colored vehicles so important to her culture could have influenced her artwork.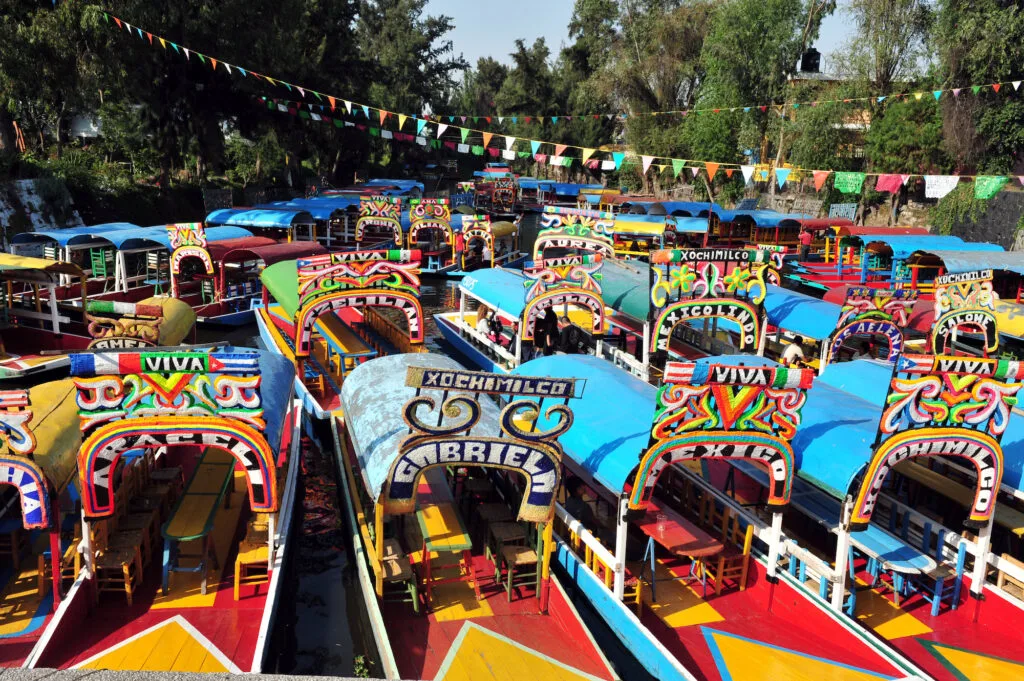 Colorful boats sail along the floating gardens and flower-lined Xochimilco Canals. The area has been called the Venice of Mexico.
Book a private tour with a boat ride for a great way to experience this colorful destination.
---
If you are traveling with kids and want to help them appreciate Kahlo's artistic sense of style, these DIY crafts are perfect to help them understand the artist.
Kids can sew a Frida Kahlo doll with a free pattern. Let them choose bold colors for the clothing and accessories.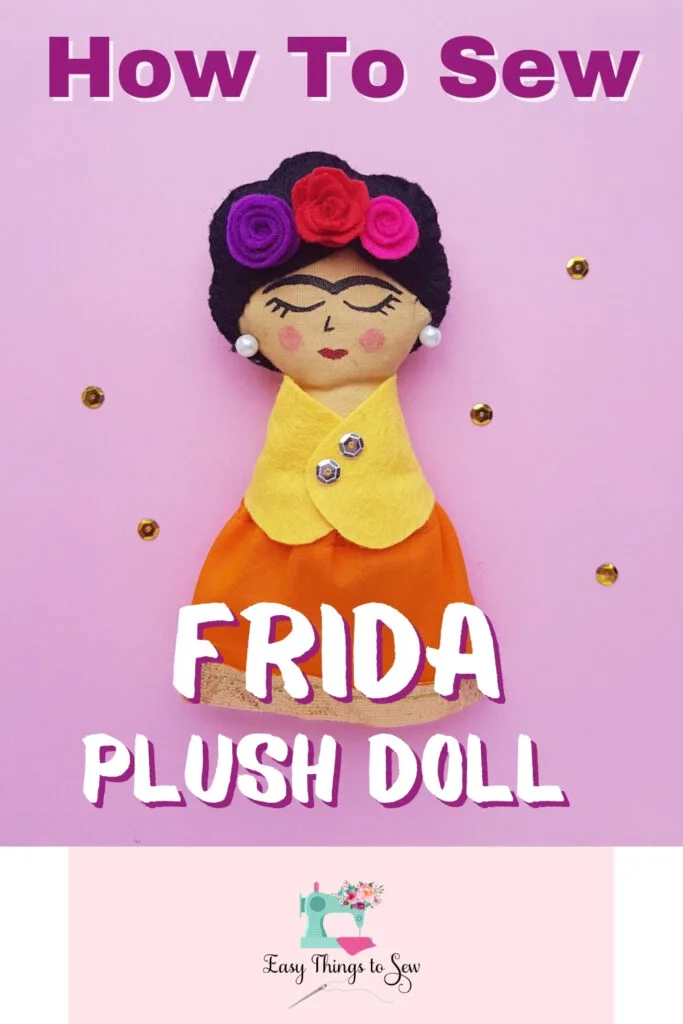 We have a Frida Kahlo self portrait printable craft for kids to create a colorful and expressive portrait of the artist.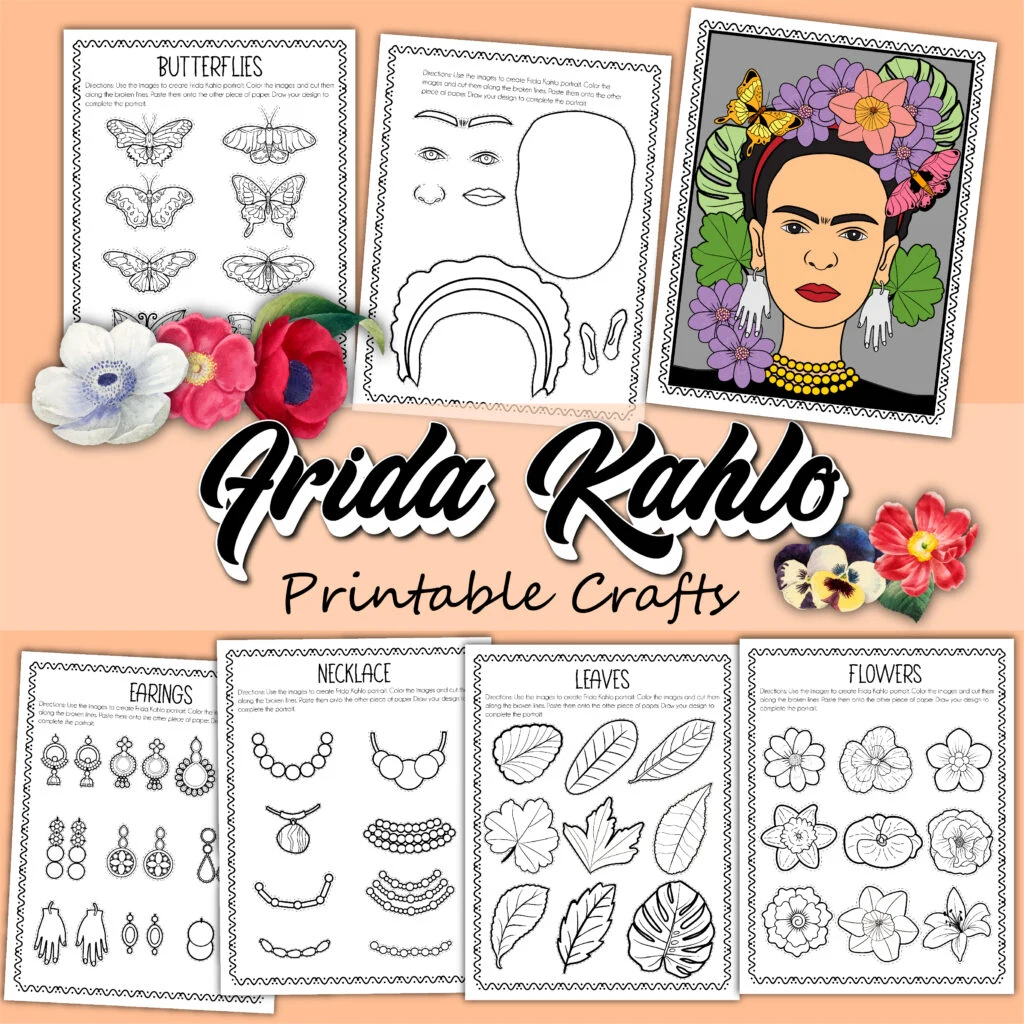 This paper crown craft below is also a great way to appreciate Kahlo's use of vibrant colors that used a folkloric style.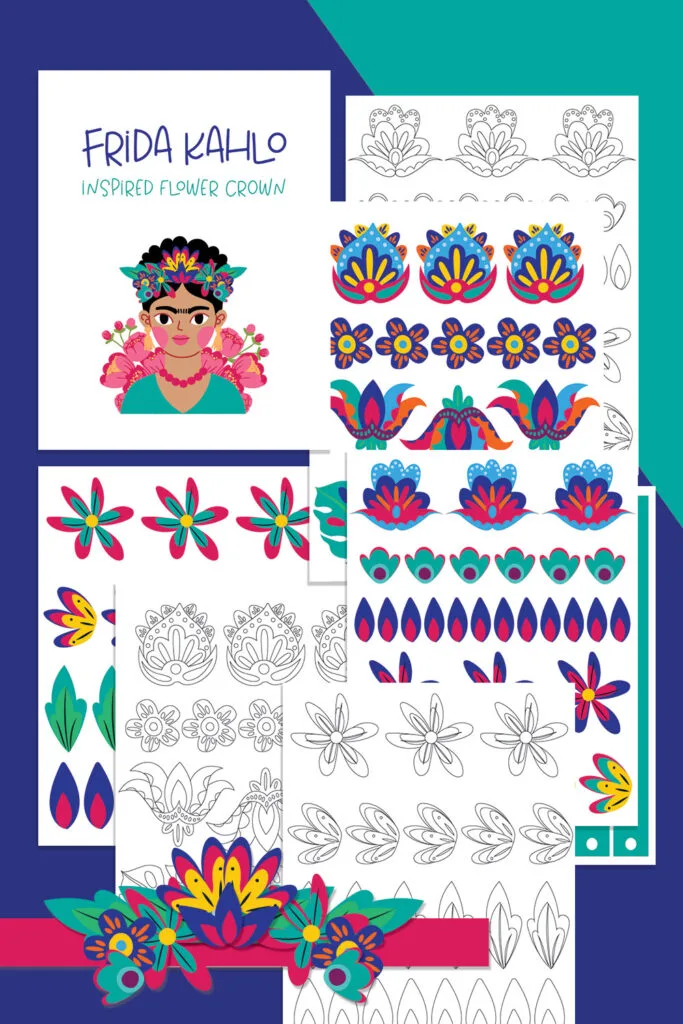 Frida Kahlo-Inspired Art Activity Printables
For kids learning about great artists of the world, our DIY Frida-Kahlo inspired flower crown lets them express their creative side in the bold colors and styles of the famous Mexican artist.
Get your printable activity pack with headbands and decorations to cut out and glue together.