The city of Chapel Hill, North Carolina is – and always will be – synonymous with the University of North Carolina at Chapel Hill (anyone in the know just calls it UNC). However, a getaway to this charming destination just 25 miles from Raleigh can surprise and delight you with way more than academic interests.
We were delighted to spend two nights and three days in Chapel Hill recently for a long 3 day weekend. Here's what we did and what we suggest. Our itinerary was packed, so for a more leisurely pace, you might want to tack on a day or two and be sure to add in lots of shopping and wandering around downtown:

Day 1
After arriving early in the morning, we left our bags at The Carolina Inn for an afternoon check in. More on The Carolina Inn in a little bit, but let's just say this – this place is AMAZING!!
When you're staying in a lovely hotel on the campus of UNC Chapel Hill, you are within walking distance of everything. So why not start strolling towards the Ackland Art Museum on the UNC Chapel Hill campus?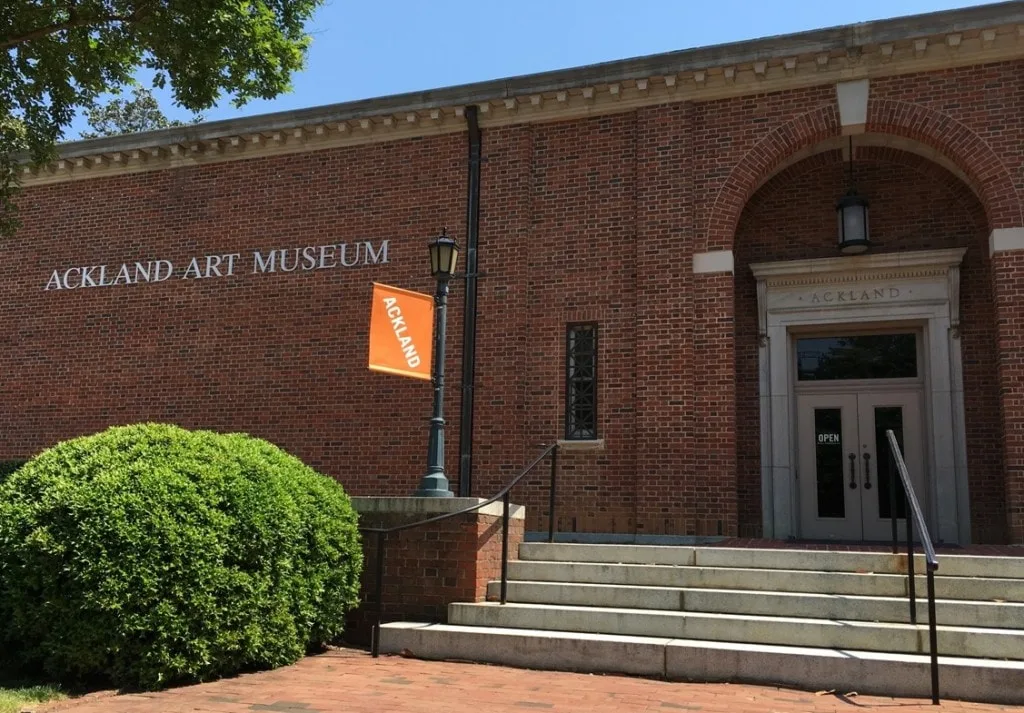 There's a permanent collection of more than 17,000 works of art at the Ackland, including North Carolina's most distinguished collections of Asian art and works on paper, such as photographs and drawings.
We found that the Ackland is not only an amazing art museum, but manages to make art relatable, both for fun and for what's happening in the context of the modern day world. If you think art museums are stuffy and pretentious, we challenge you to visit the Ackland and see if you still feel the same way.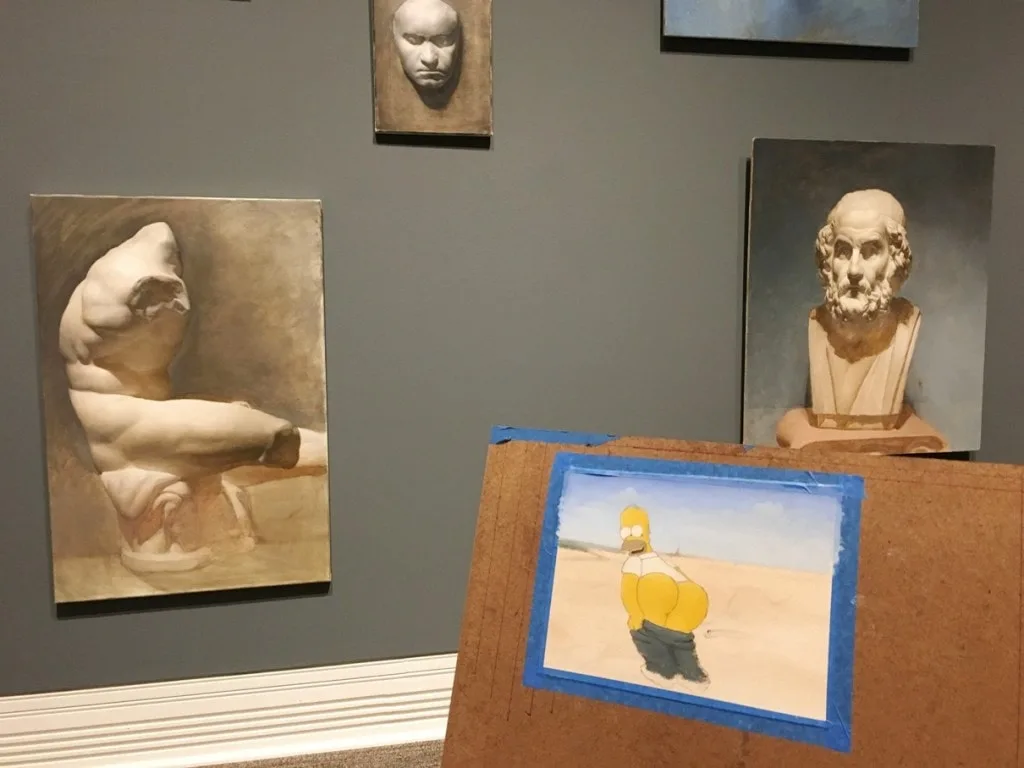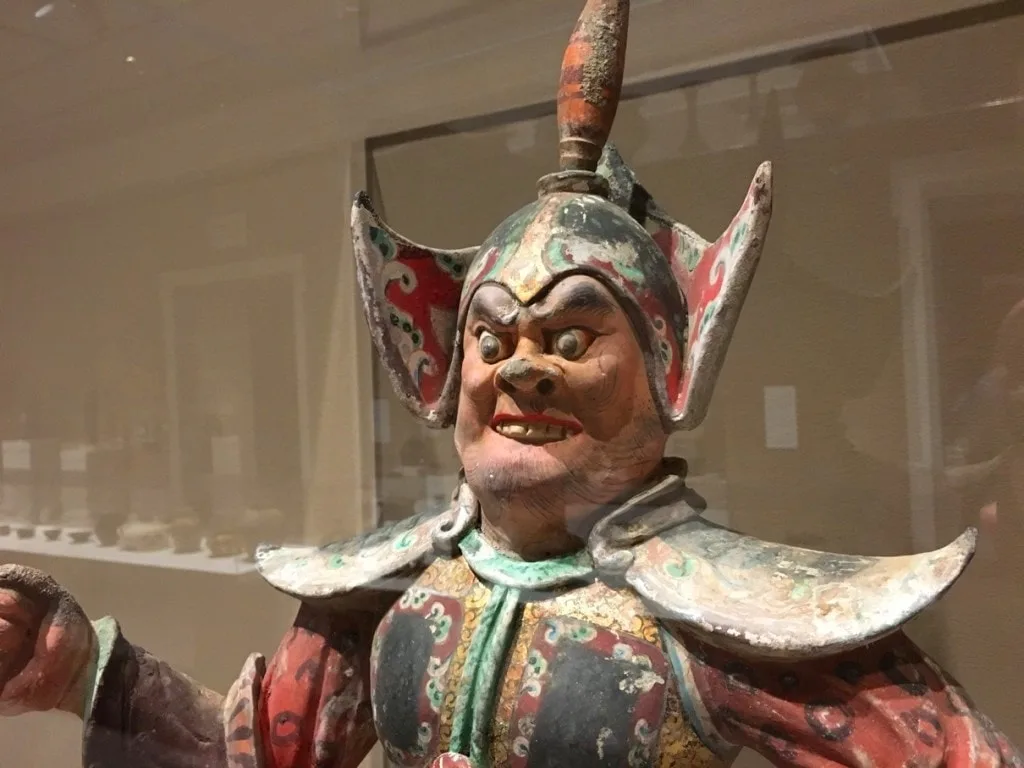 When it comes time for lunch, one of the most iconic and popular places to eat in downtown Chapel Hill has got to be The Top of the Hill Restaurant and Brewery. Located in an upper level overlooking Franklin Street, everyone comes here for good food, great views and lots of great beer. Seriously, great beer.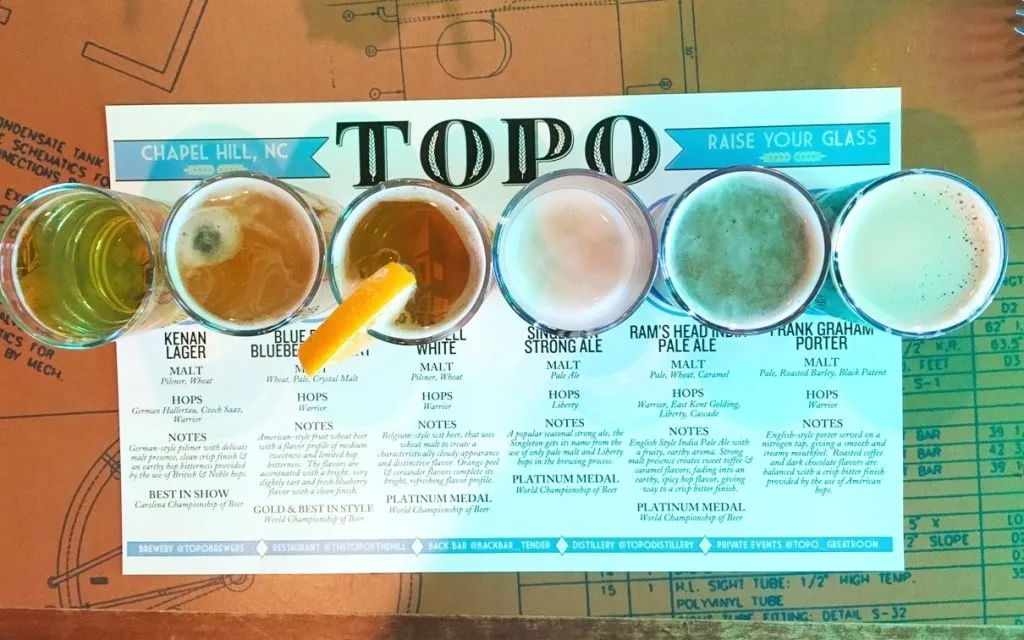 I started off my lunch with a beer flight. I know, I know. I don't even like beer, so I thought I'd just be taking a sip or two and then onward to lunch.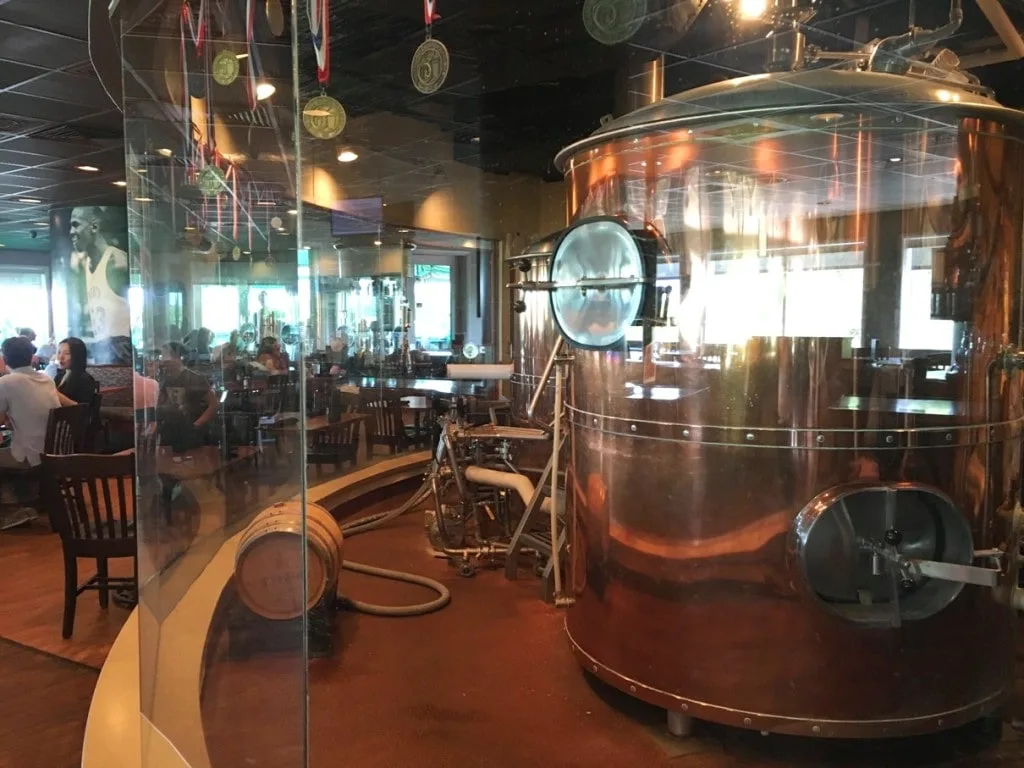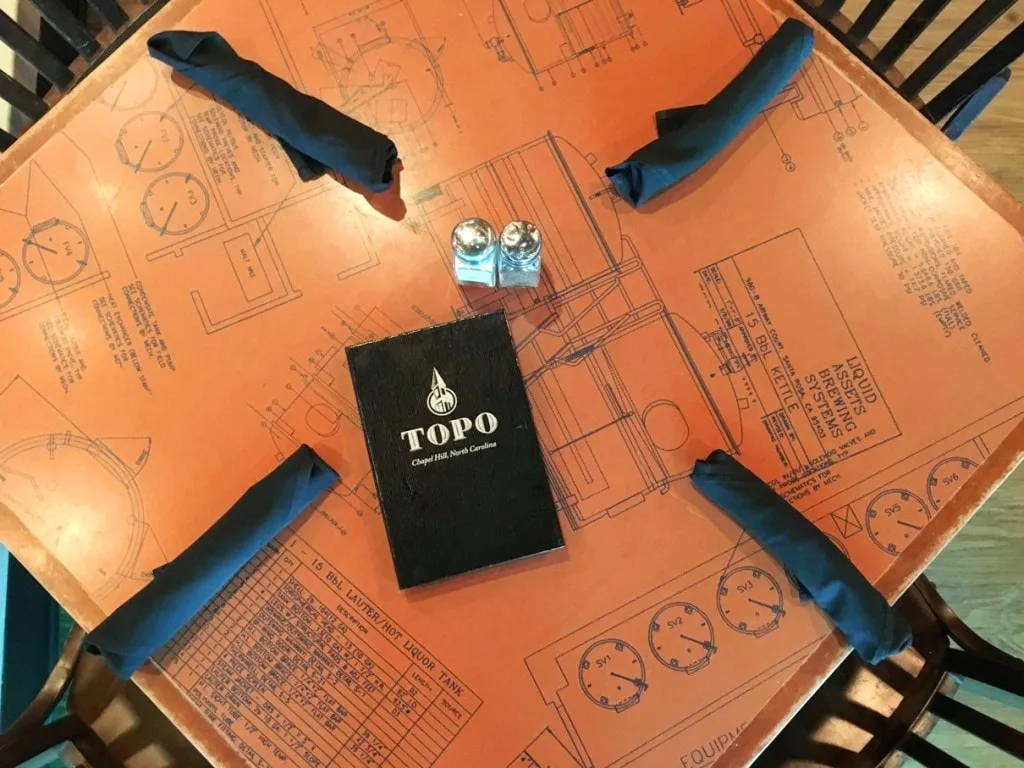 Here's what I found out, though. Top of the Hill Brewery makes the most AMAZING Blue Ridge Blueberry Wheat. It's among their most popular flavors. But you can't find it outside of the Chapel Hill area, and it is a limited production beer. So if you go to Chapel Hill, make sure to try the Blue Ridge Blueberry Wheat beer!
I actually drank the whole glass. And I never, ever do that!
After a heavy meal and some beer, it's nice to stroll and walk to some surrounding points of interest. Thankfully, the UNC Chapel Hill campus is full of unique finds that visitors can enjoy, too (not just the students).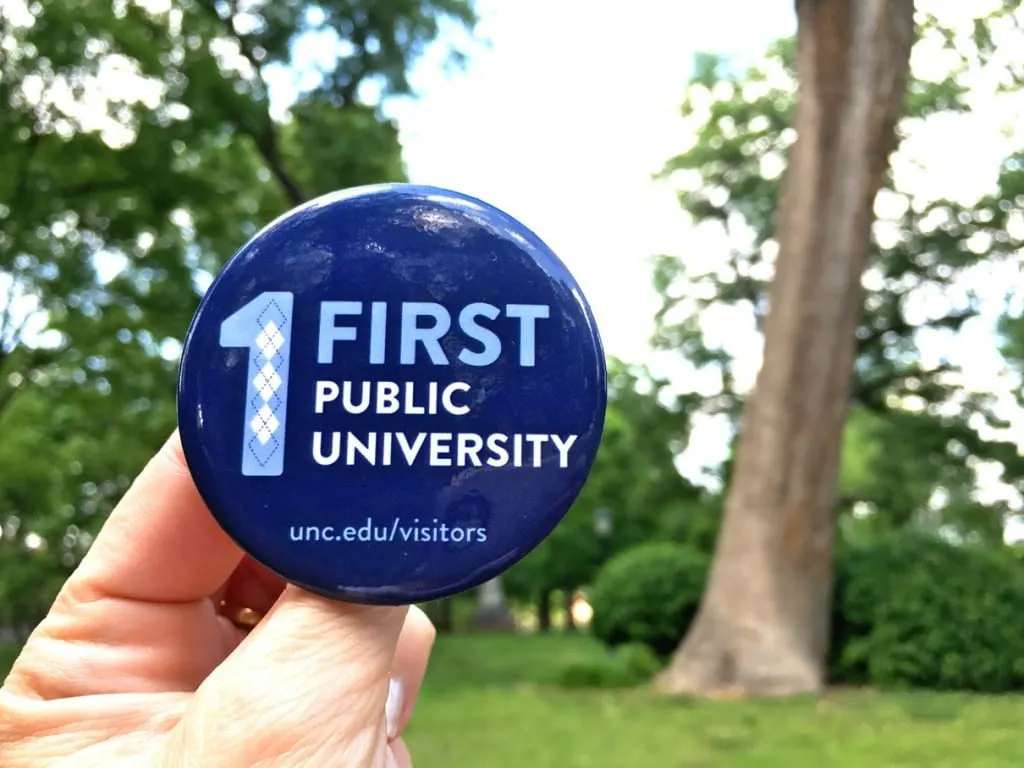 Take a guided walking tour of the UNC Chapel Hill Historic Campus for some more insight into America's first public university. Opening its doors in 1795, the campus is full of history and unique architecture that you won't want to miss (yes, even if you're a State Fan!).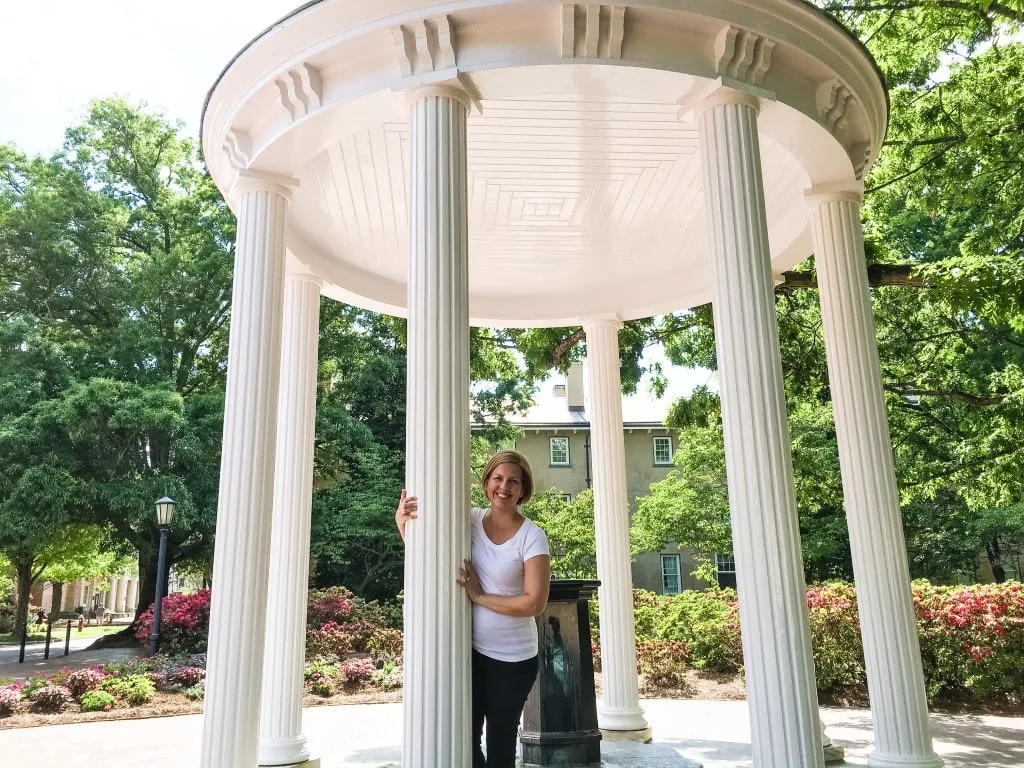 On the guided tour, you'll see the Old Well, one of the most iconic spots on the campus – and the official symbol of UNC Chapel Hill. It's a great picture opportunity, and be sure to drink from the water fountain inside. It's said to have special powers for students: If you drink from the well on your first day of classes, you'll get good grades.
You'll all see National Historic Landmarks, as well as two gargoyles that used to be on London's Big Ben. Who knew?!?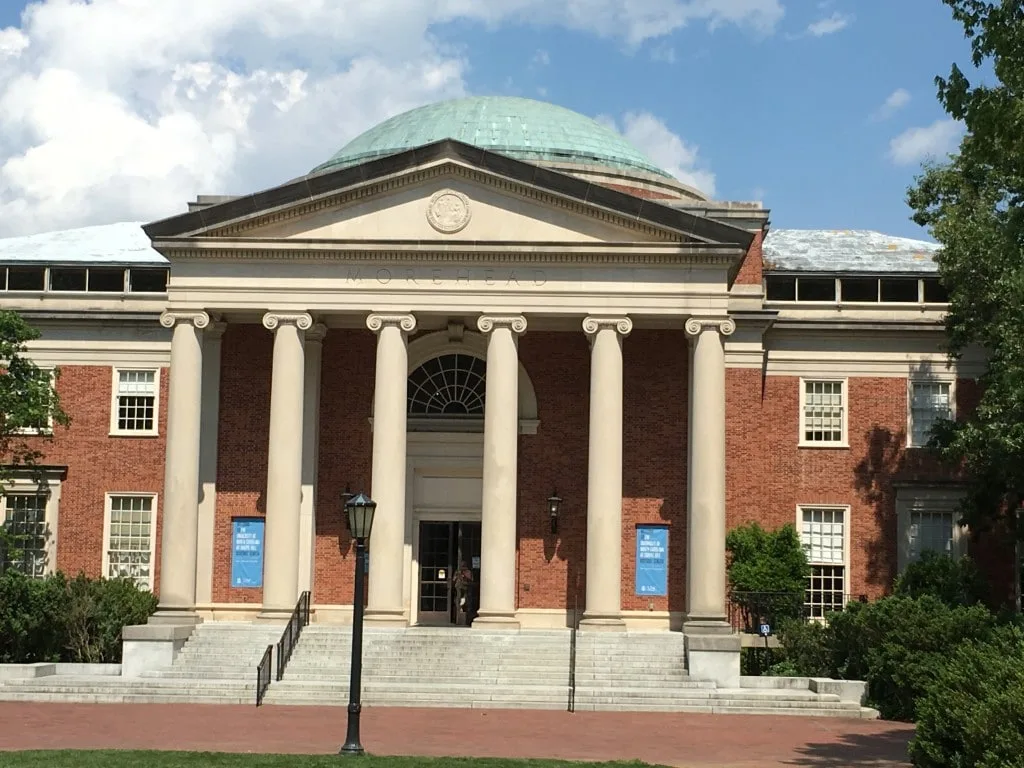 Among the most popular destinations on UNC Chapel Hill's campus for visitors is the Morehead Planetarium and Science Center. This massive enclave of fun learning opened in 1949. Inside, there's a full dome for astronomy shows.
What I absolutely love, though, is the fact that America's earliest astronauts trained in celestial navigation at the Morehead Planetarium. The Florida – North Carolina connection continues to grow. There's a large display full of astronaut and NASA memorabilia, which any space geek will thrill over (myself included!).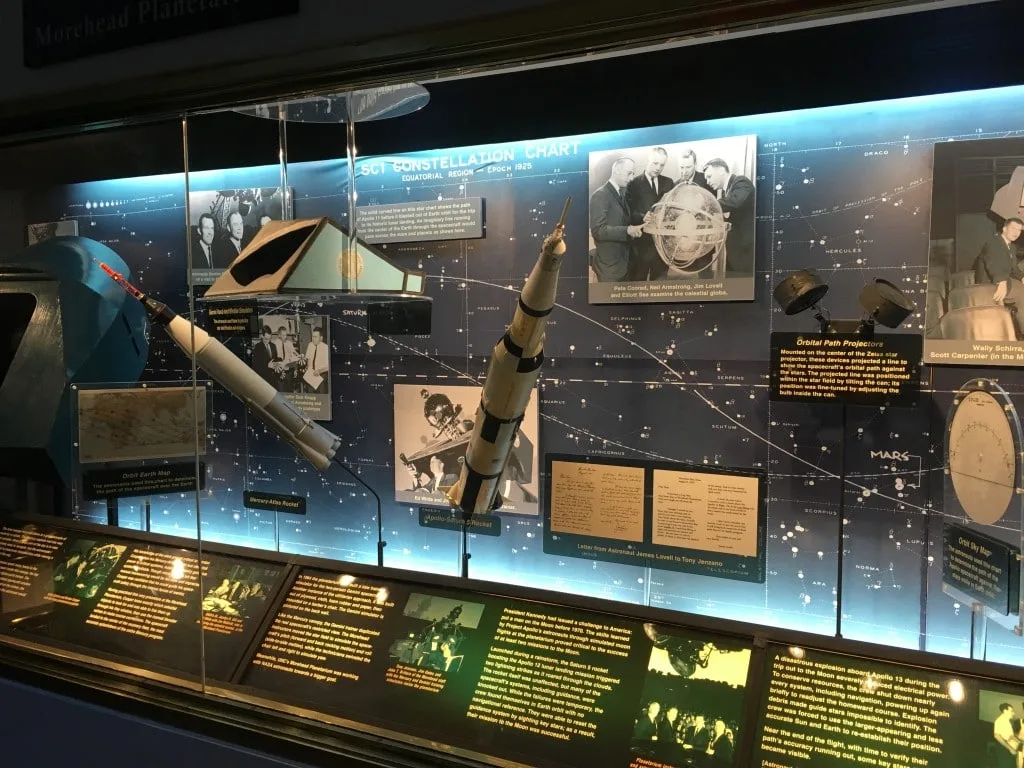 Finally, it's back to The Carolina Inn.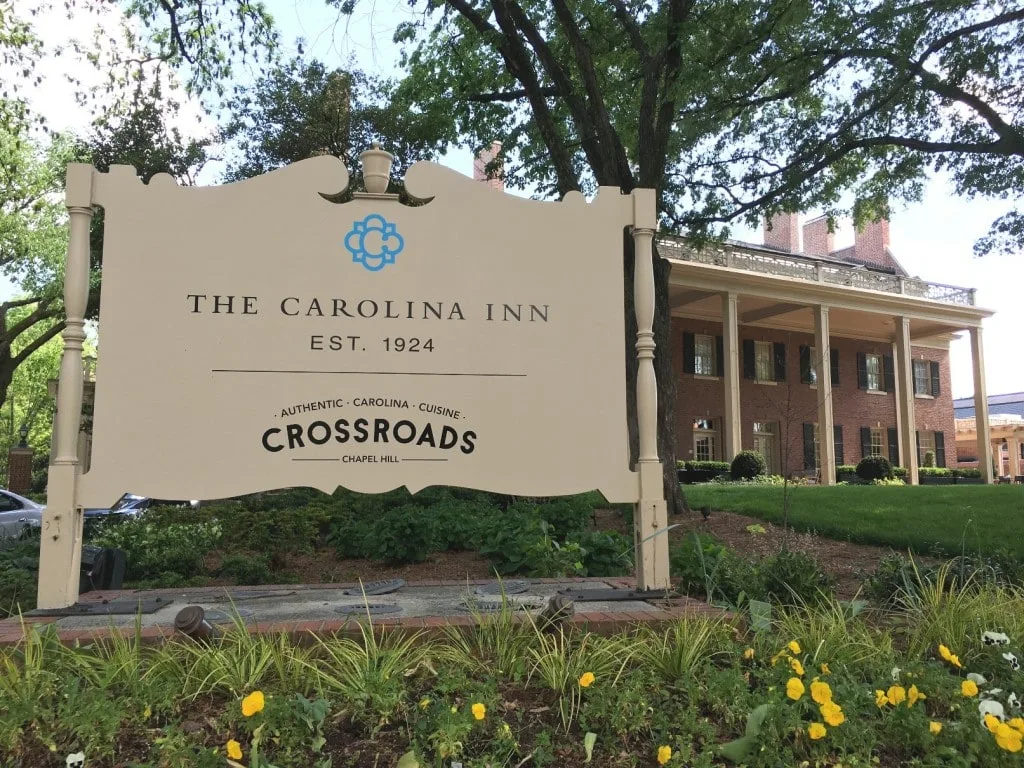 This venerable boutique hotel is a luxurious destination on campus. It's THE place to stay and be seen for the UNC Chapel Hill crowd. Watch our room video tour and you'll understand why this is the place that you want to stay.
Dinner is a must-do at The Carolina Inn. A little bit country, a little bit modern fusion, all delicious.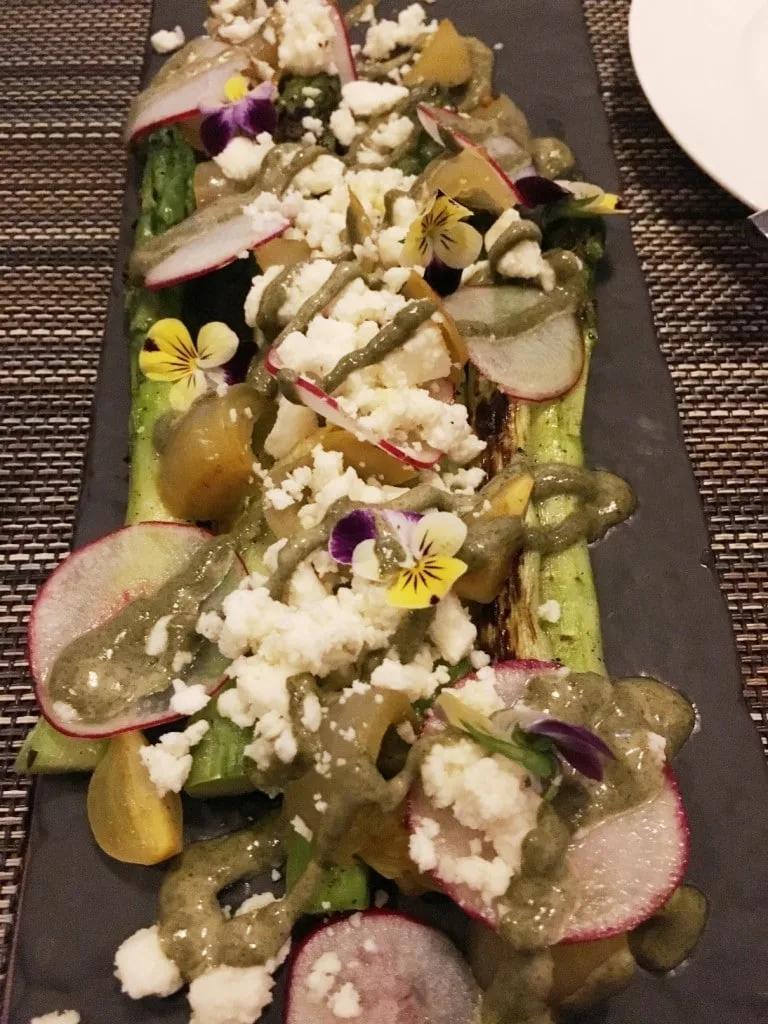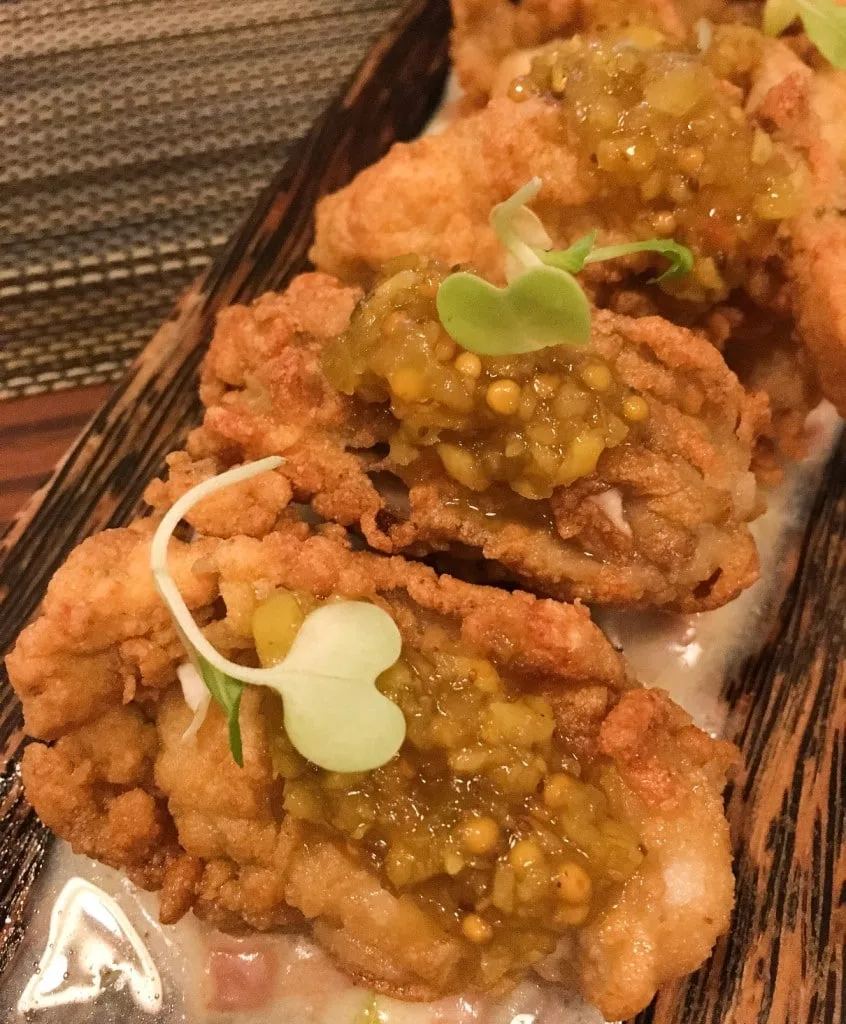 I ate it all too fast, and was too captivated by the dishes coming out, to have documented it all. Let's just say, I want to go back again. And again. This meal was superbly done and has got to be one of the finest foodie destinations in all of Chapel Hill and the surrounding area.
Day 2
Consider breakfast at Honeysuckle Tea House, an eco-friendly, organic destination that grows its own produce and is one part teahouse, one part apothecary.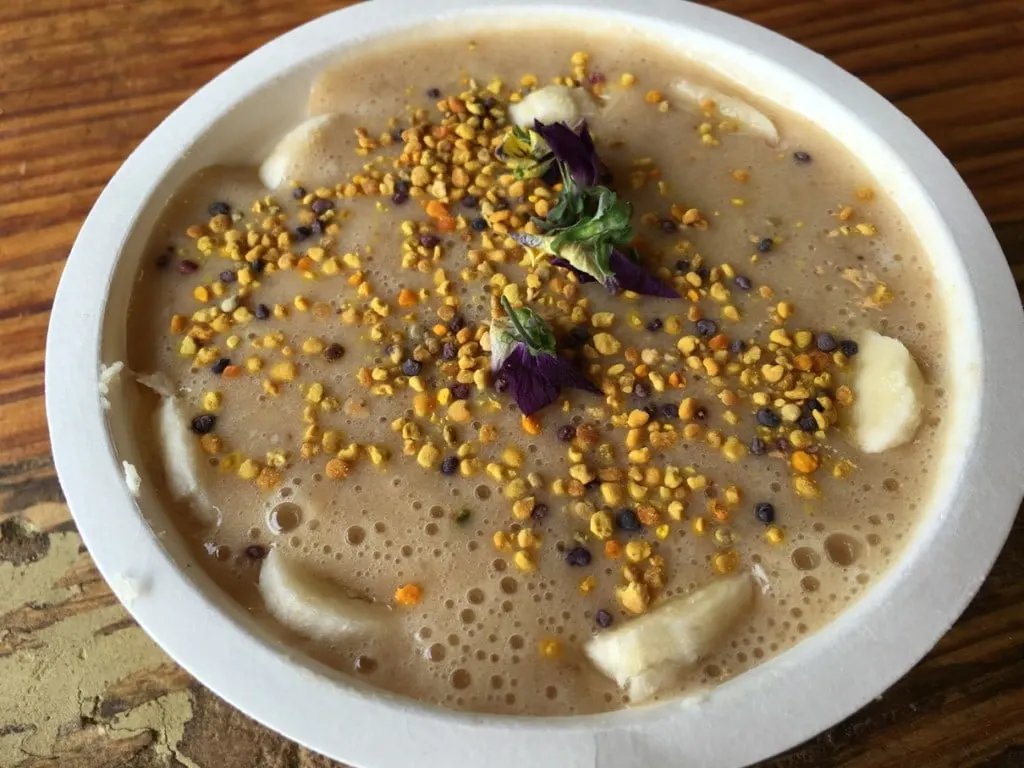 If you want to venture just a few minutes from Chapel Hill, head to Carrboro, and be sure to do some shopping at Carr Mill Mall and Weaver Street Market. Carr Mill Mall, originally built in 1898, is a converted cotton mill that's now housing boutique specialty shops. Adjacent to the Mall is Weaver Street Market, one of the largest food co-ops in the Southeast.
If you're looking for unique eats or organic or local finds at nice prices, THIS is where you want to shop!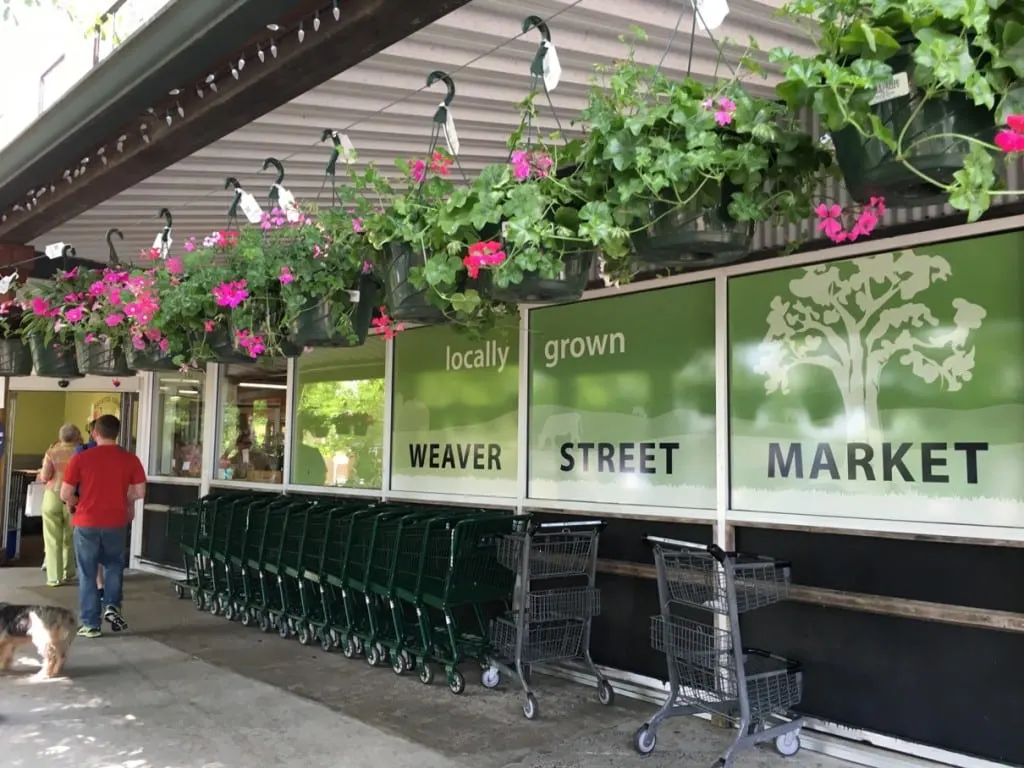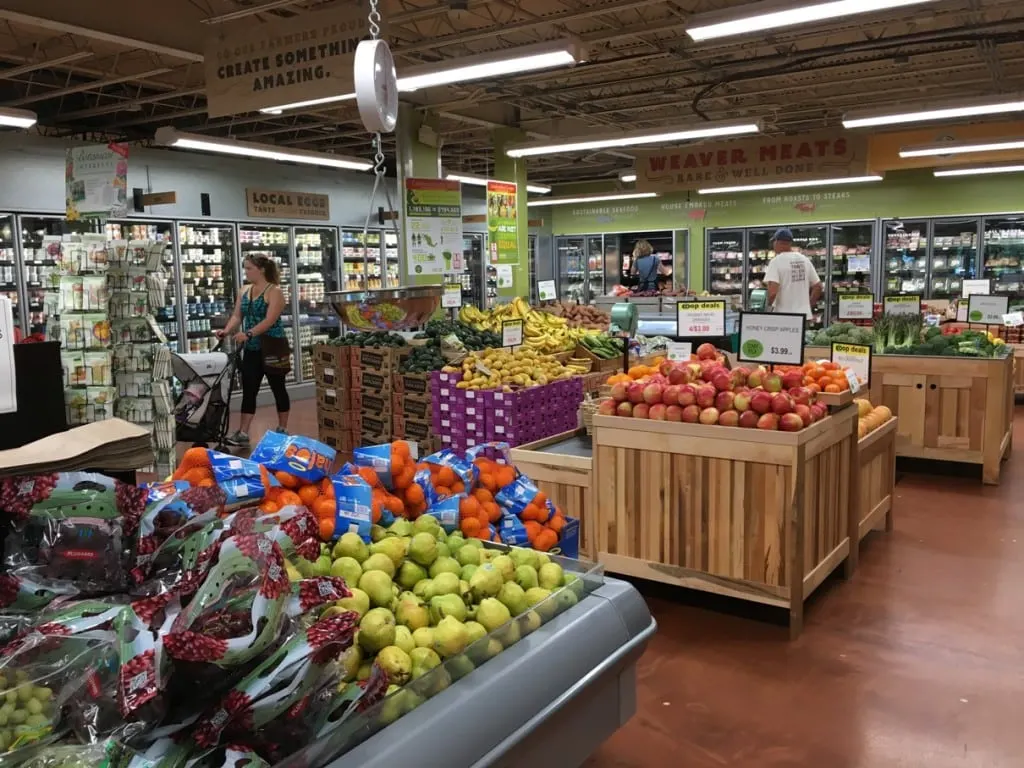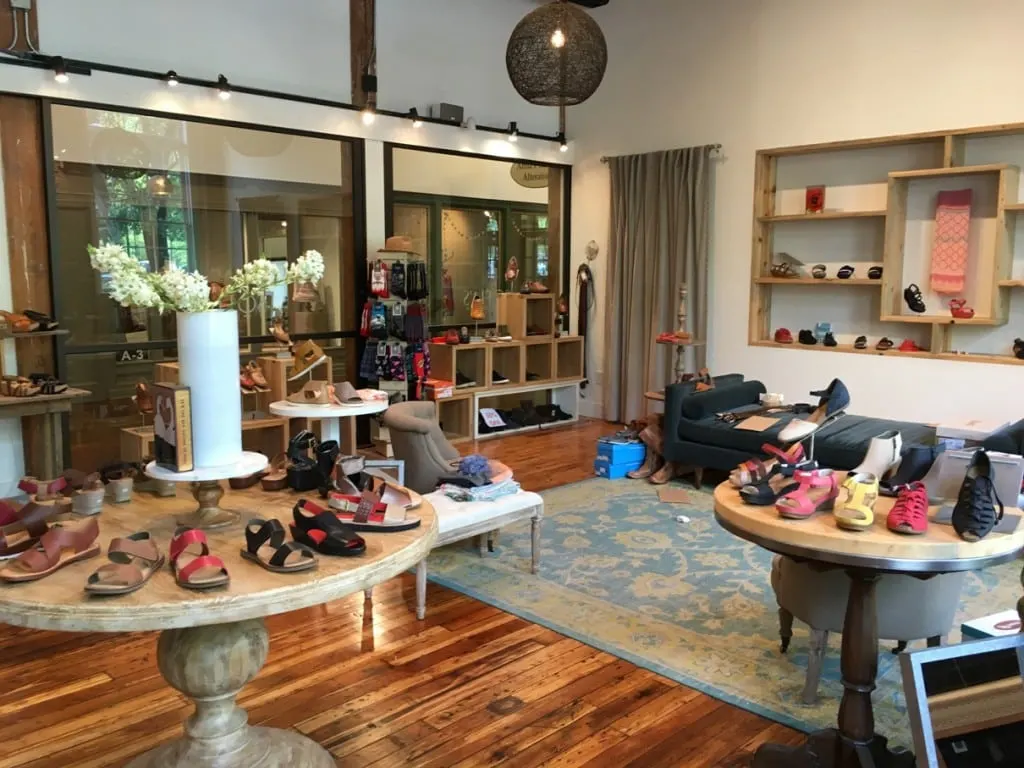 Need an afternoon pick me up? Consider the Open Eye Café which features Carrboro Coffee Roasters Company.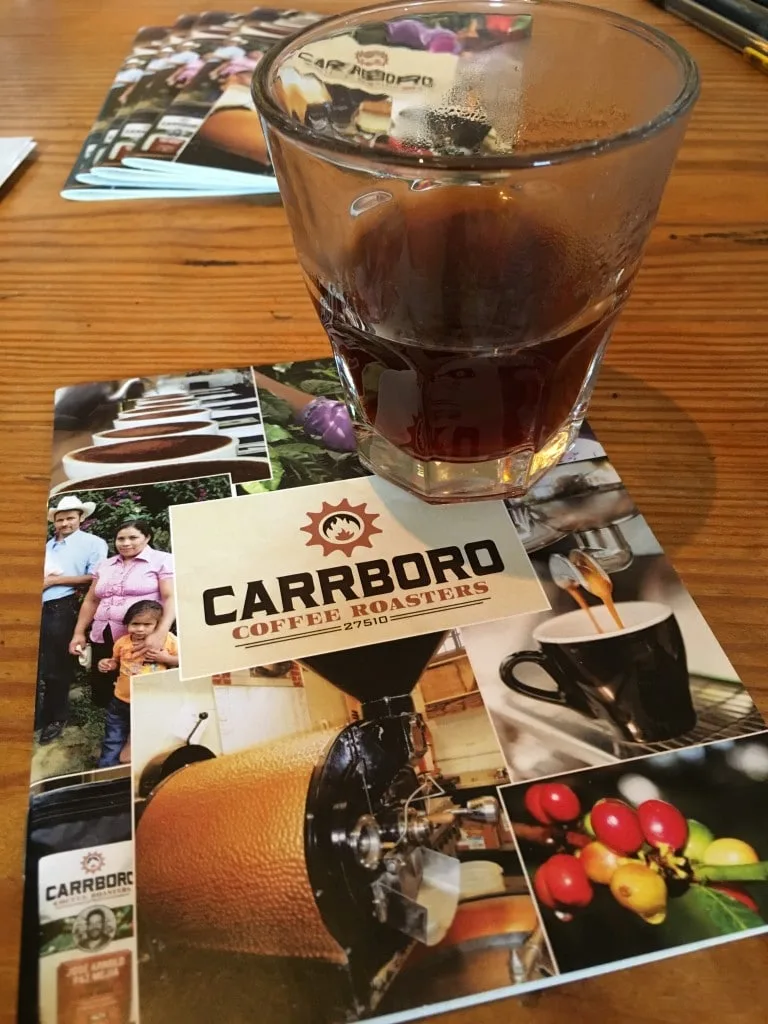 Or looking for something stronger?
We HIGHLY suggest the Top of the Hill Distillery tour and tasting.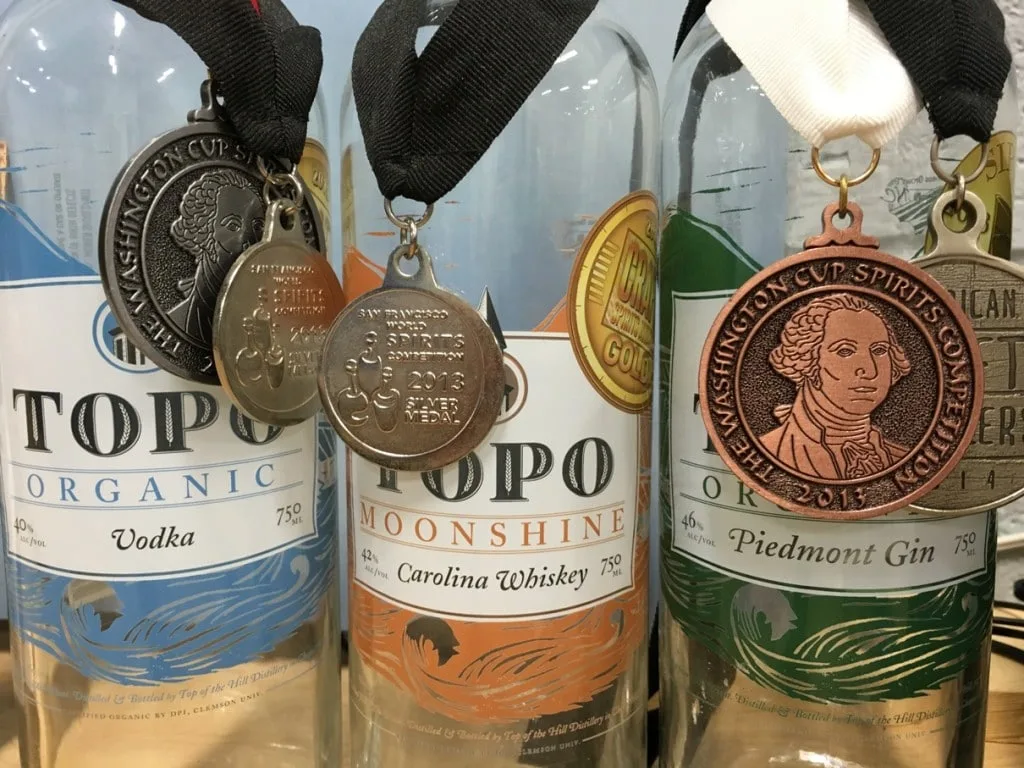 Using all organic ingredients, a tour of this facility is fascinating. And the samples ain't too shabby, either! They were so good, in fact, that we bought some to bring home.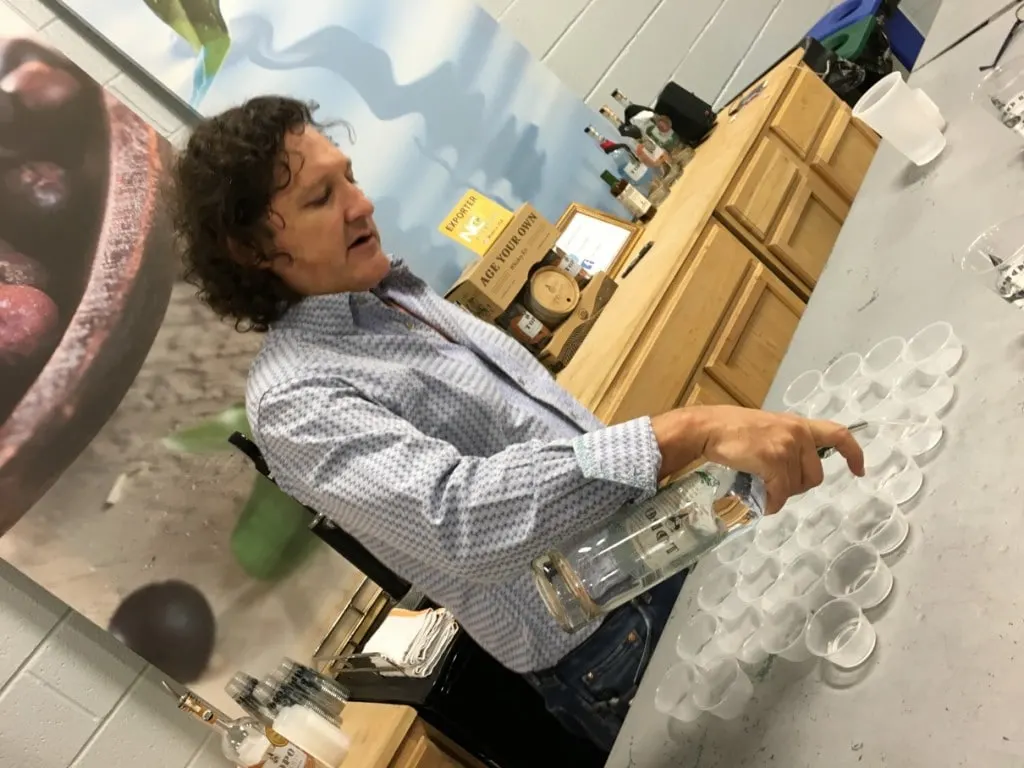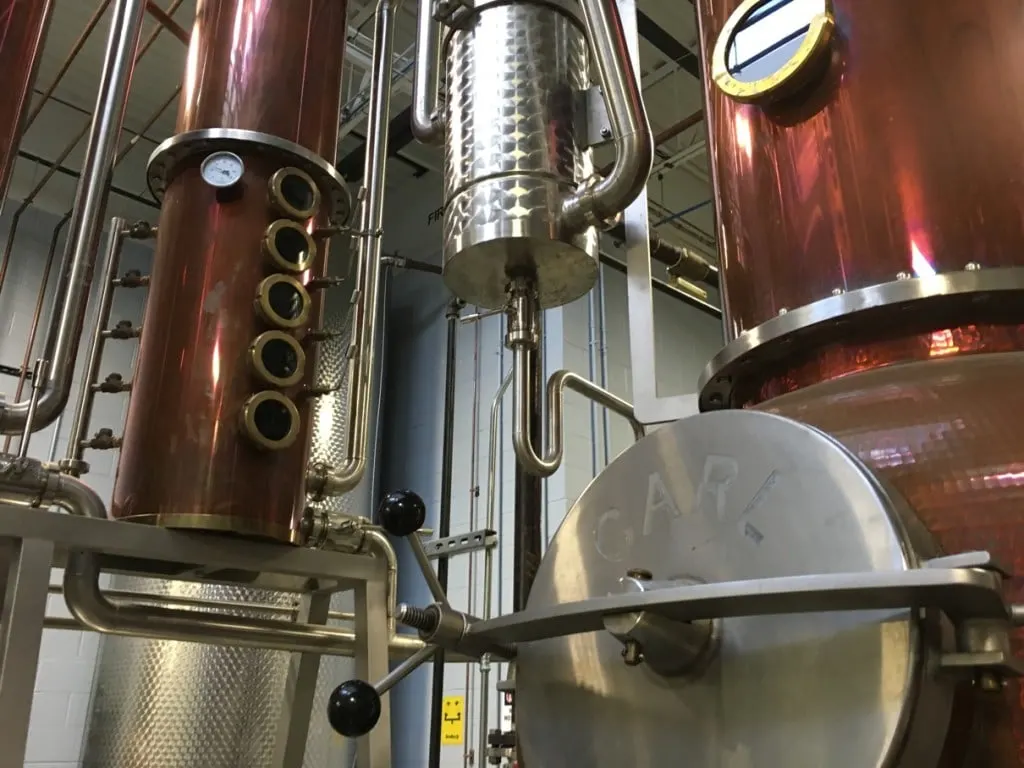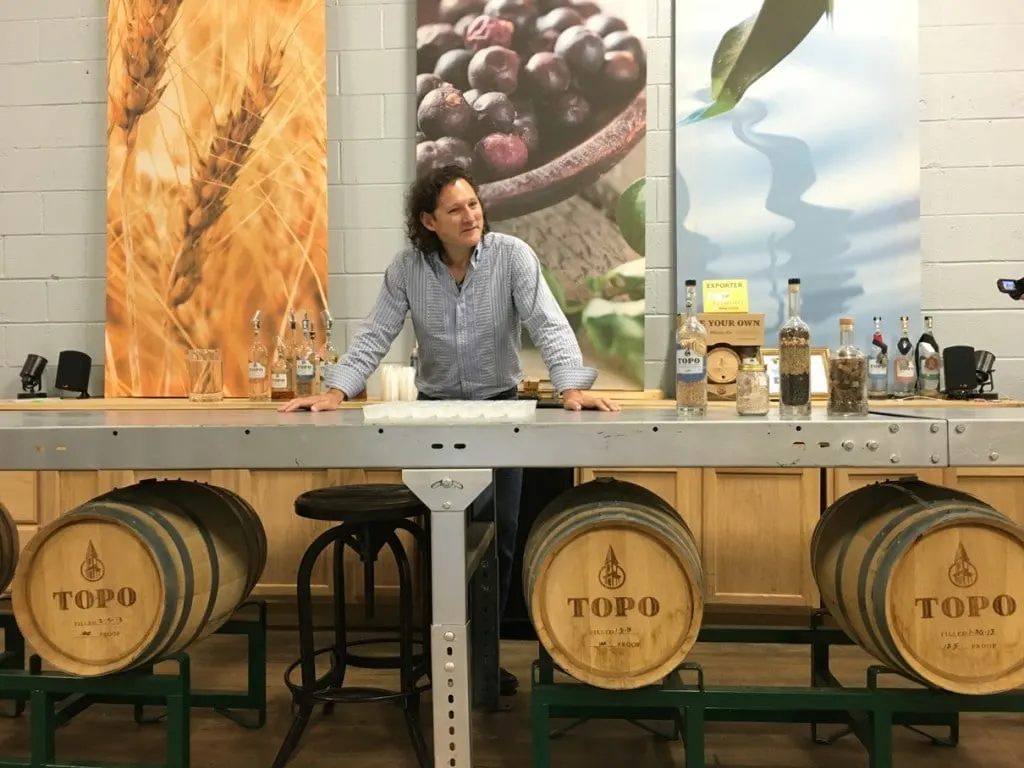 Dinner tonight must be at Il Palio. I mean MUST. This AAA Four Diamond-award winning restaurant is another stand out winner in the Chapel Hill area. Our video showcases the delectable foods we ate, but I'm sure Chef Teddy Diggs will have something perfectly in season available for you when you dine there that might be different than what we enjoyed.
https://youtu.be/BVI_nnHTvDU
Day 3
There's still so much to see and do in Chapel Hill, and there just doesn't seem to be time to do it all! You're going to have to pick and choose depending on how much time you have.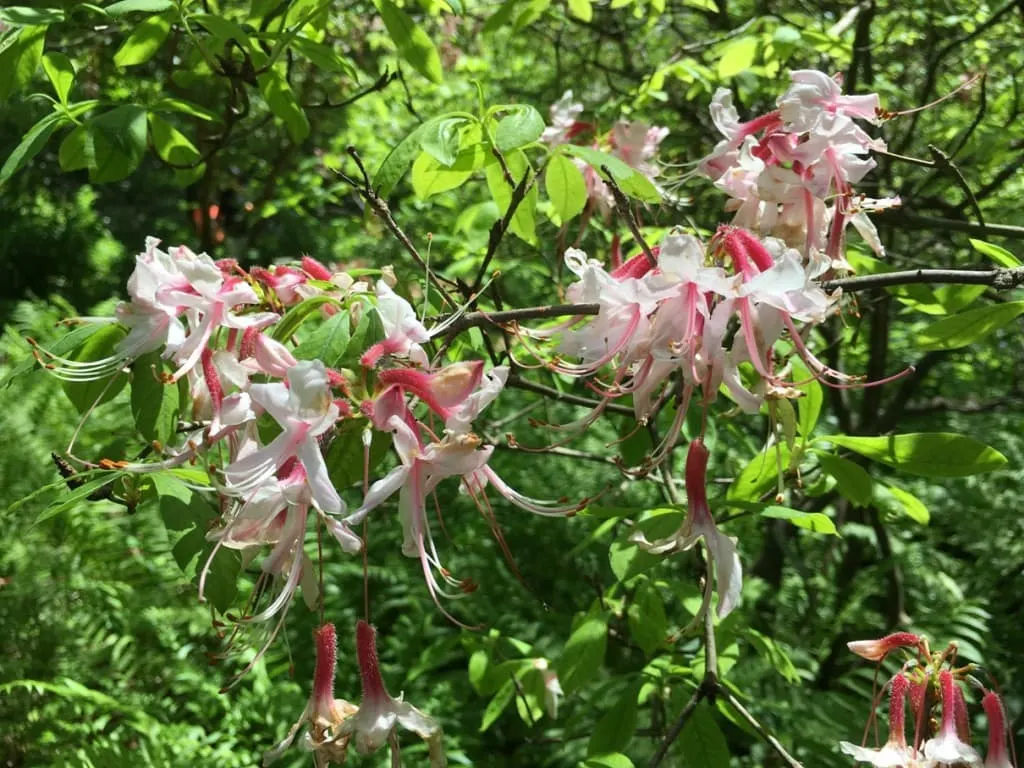 Consider a walk through the North Carolina Botanical Garden. Located on the UNC Chapel Hill campus, this garden showcase is the largest natural botanical garden in the Southeast. It's full of southeast native plants, which is great if you're trying to get inspiration for your Southern home.
Herb gardens, carnivorous plants and creek-side walking paths are just a few of the unique niches found throughout the varied habitats on the 700 acre piece of land.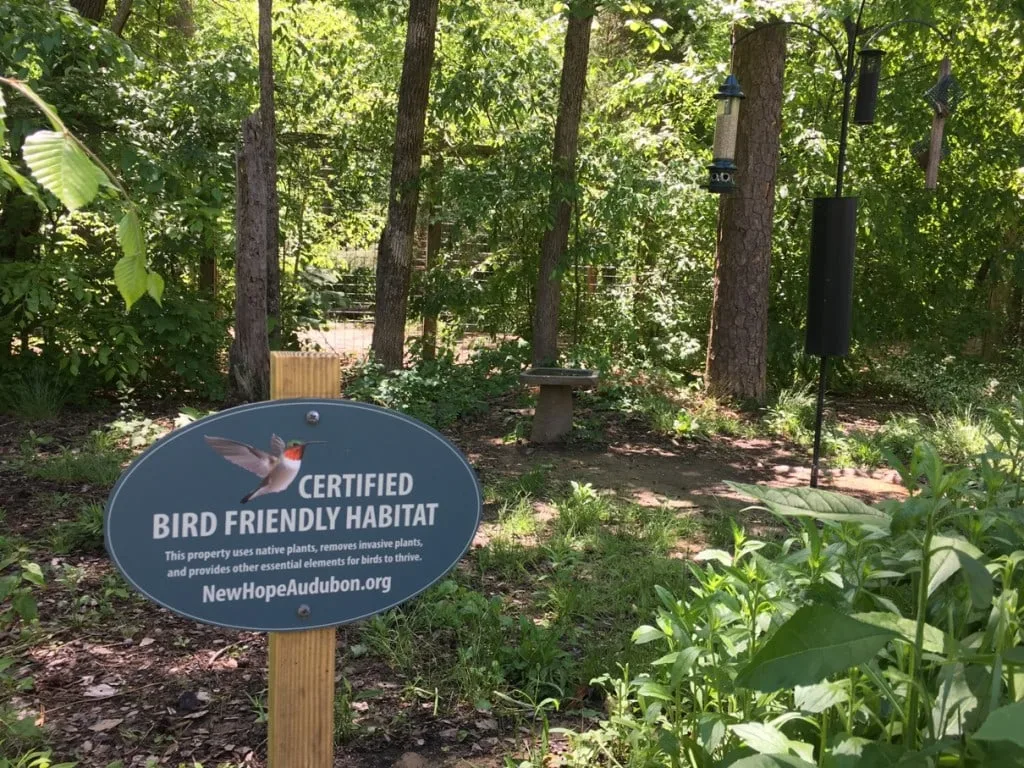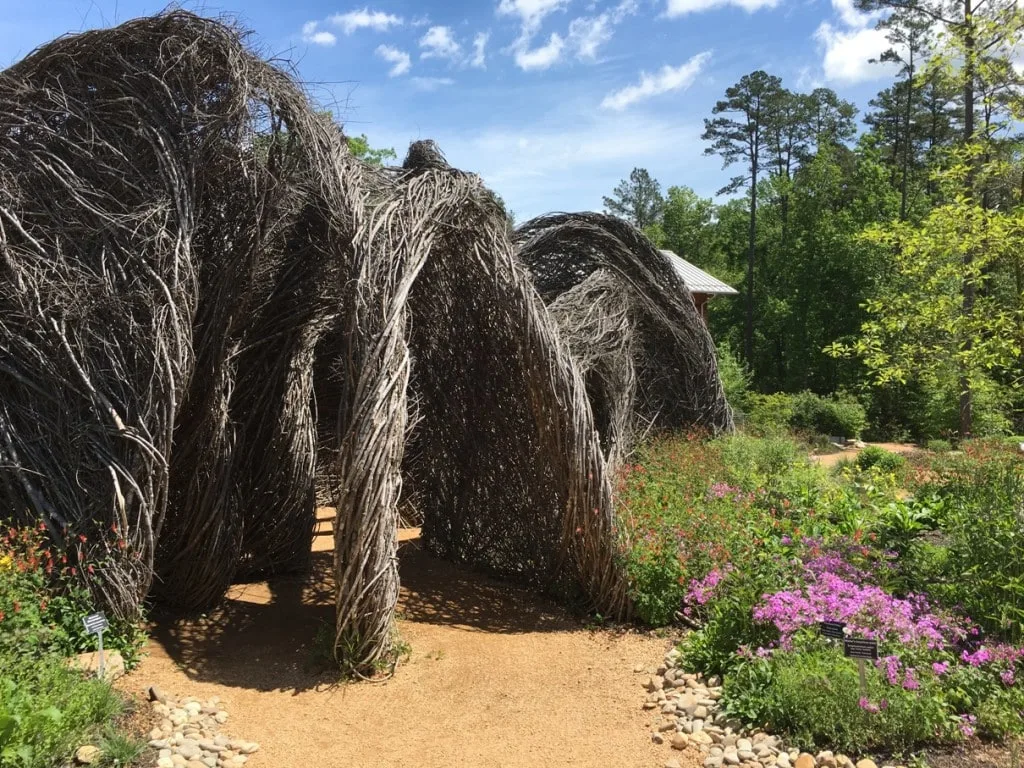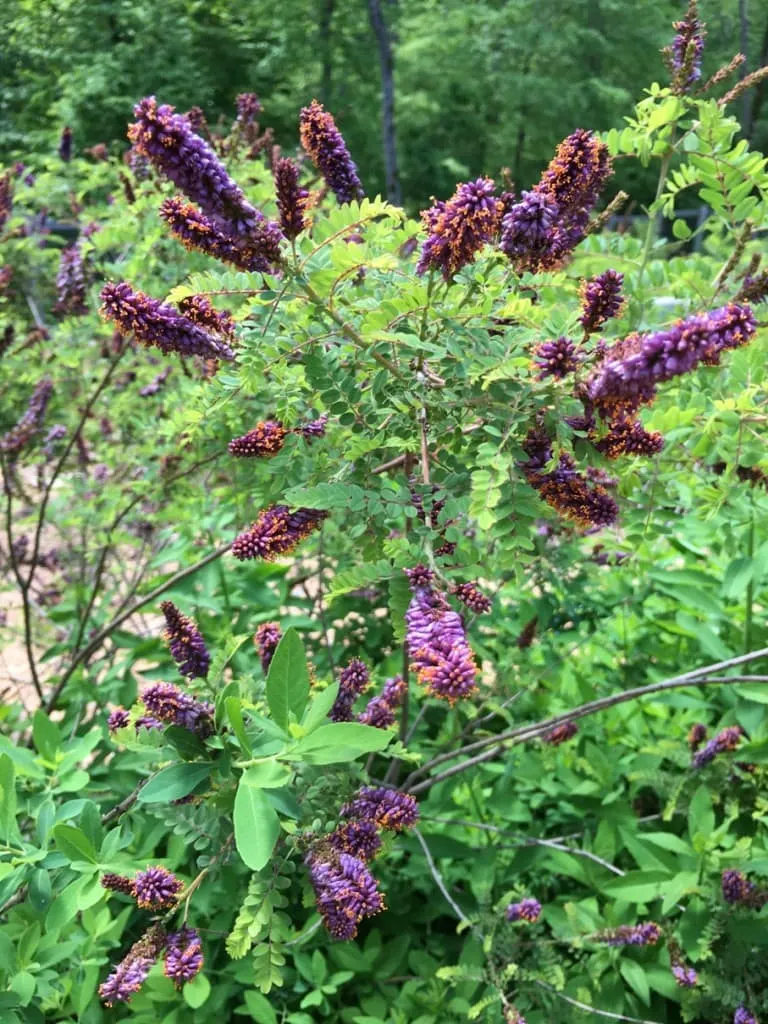 While you're there, see if you can pick up a packet of these free seeds, like we found.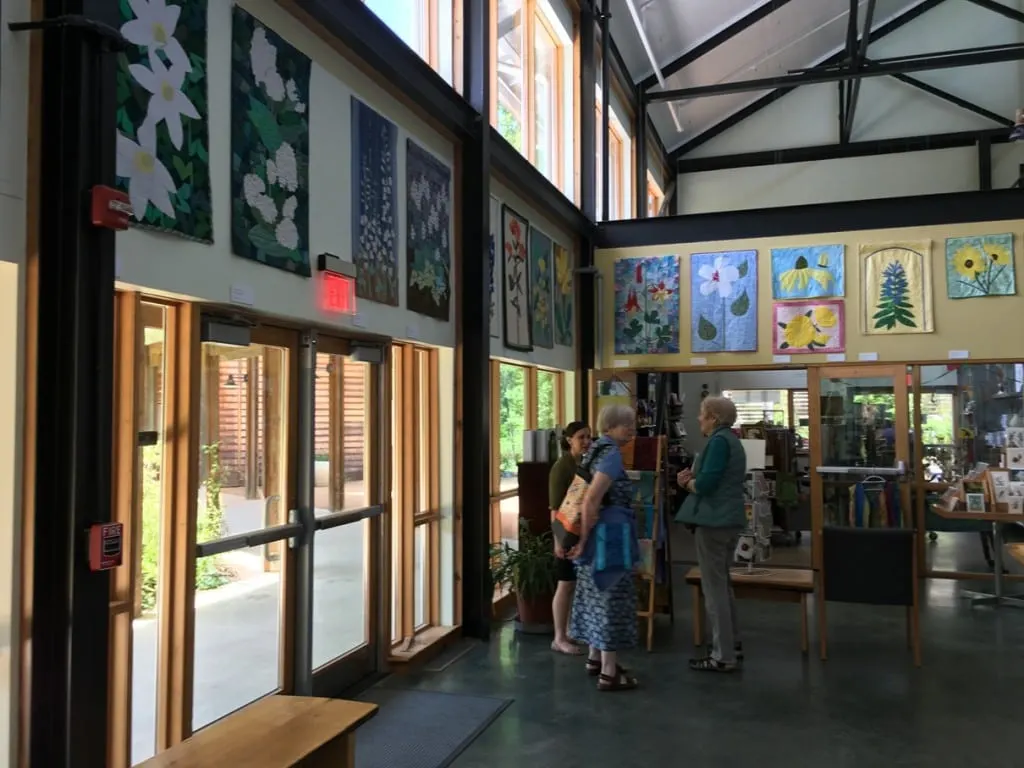 A surprise was the Paul Green Cabin, where the Pulitzer Prize-winning playwright wrote "The Lost Colony".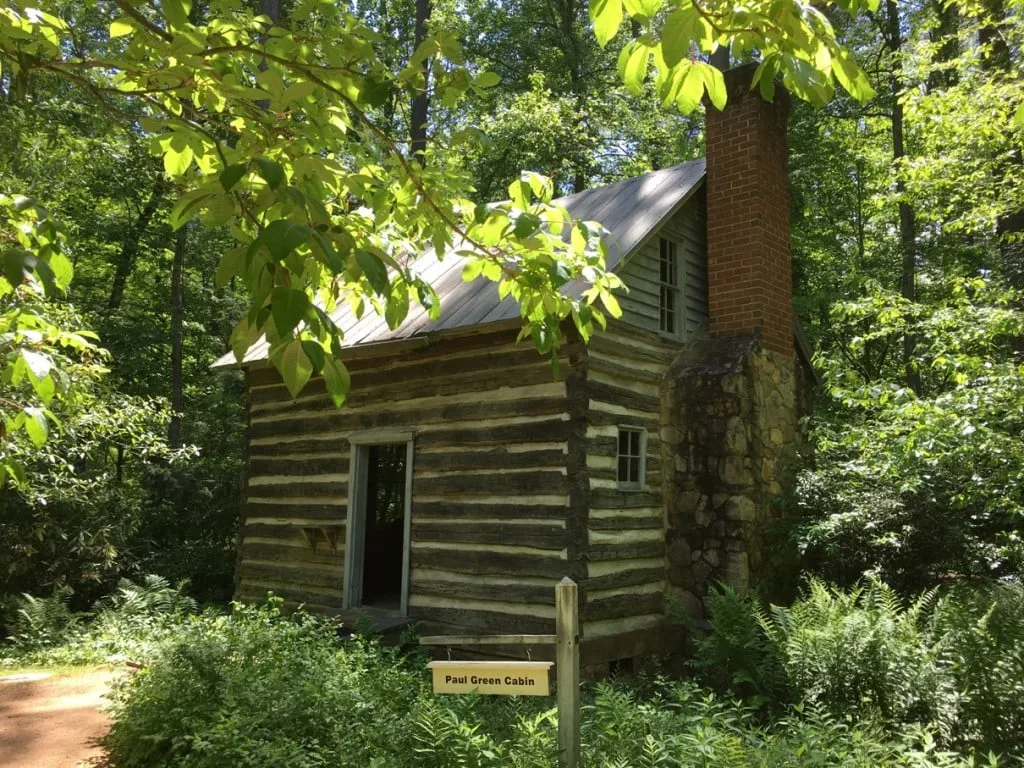 Nearby, the Carolina Basketball Museum is a can't-miss destination for any UNC Chapel Hill fan or anyone who cheers along with the Tar Heels basketball team. This impressive museum is packed with memorabilia, fun facts and tributes to the most famous and influential Tar Heels that played for the university.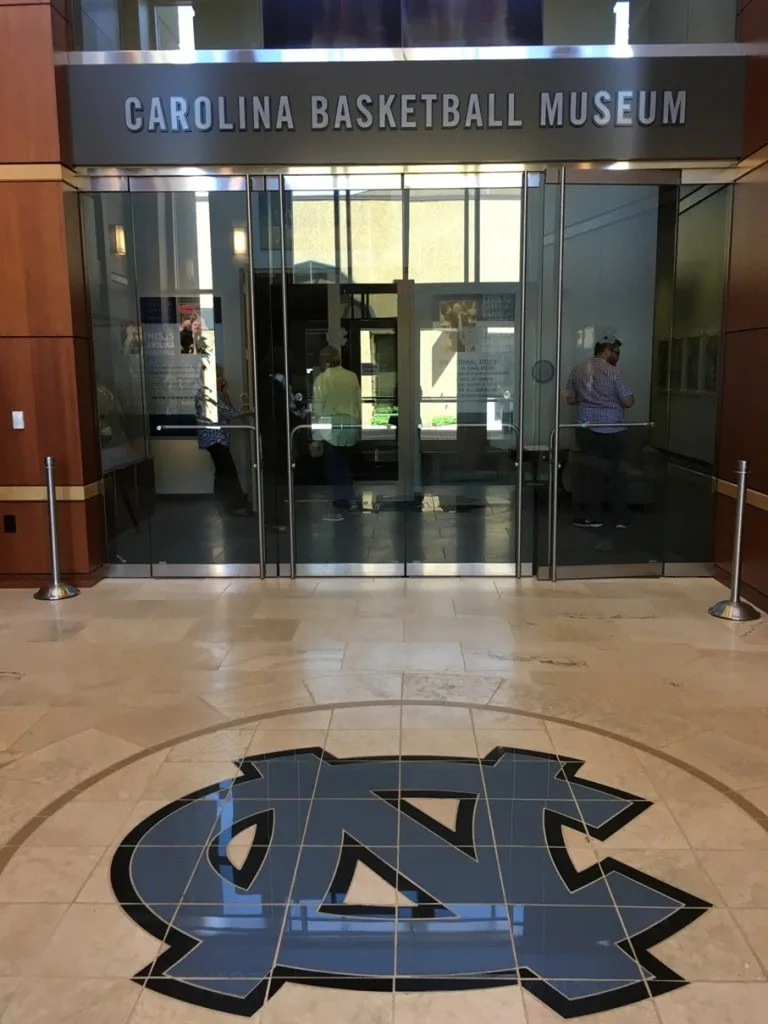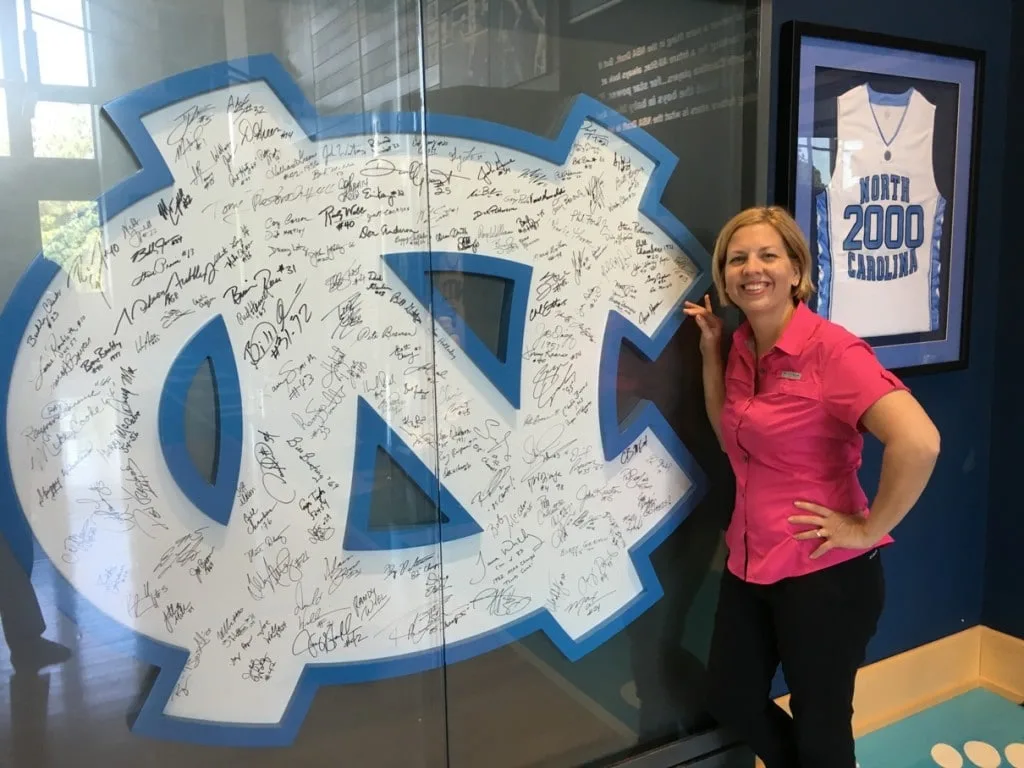 Look for the markers on the floor that show you the distance from which some really impressive shots were scored.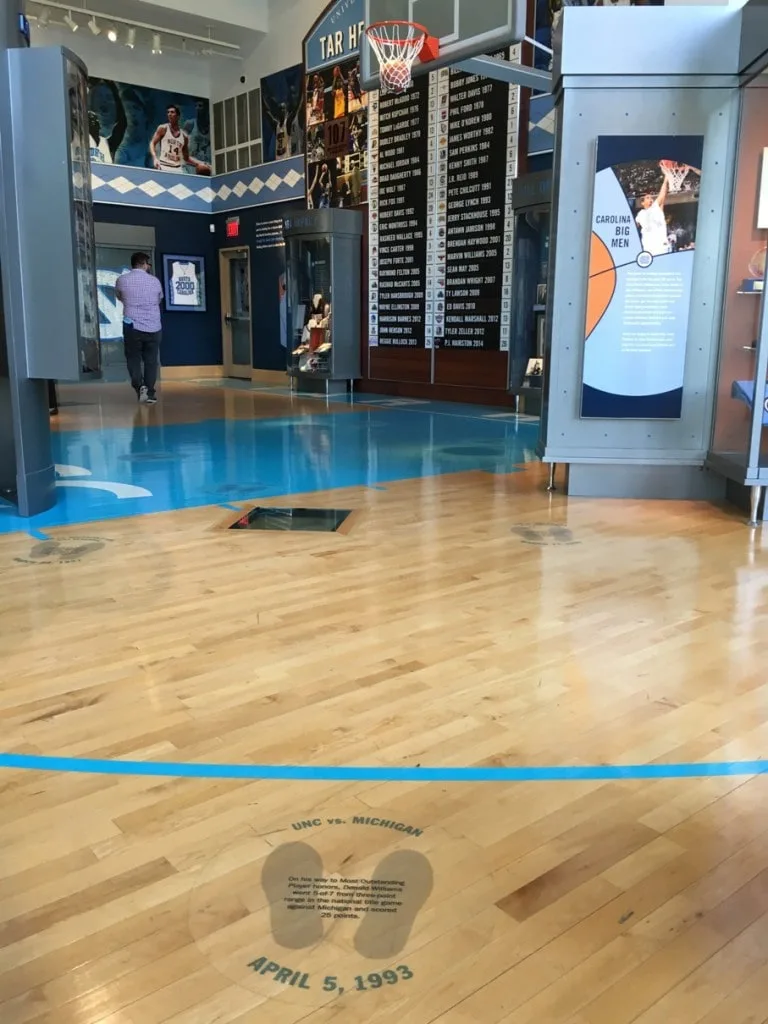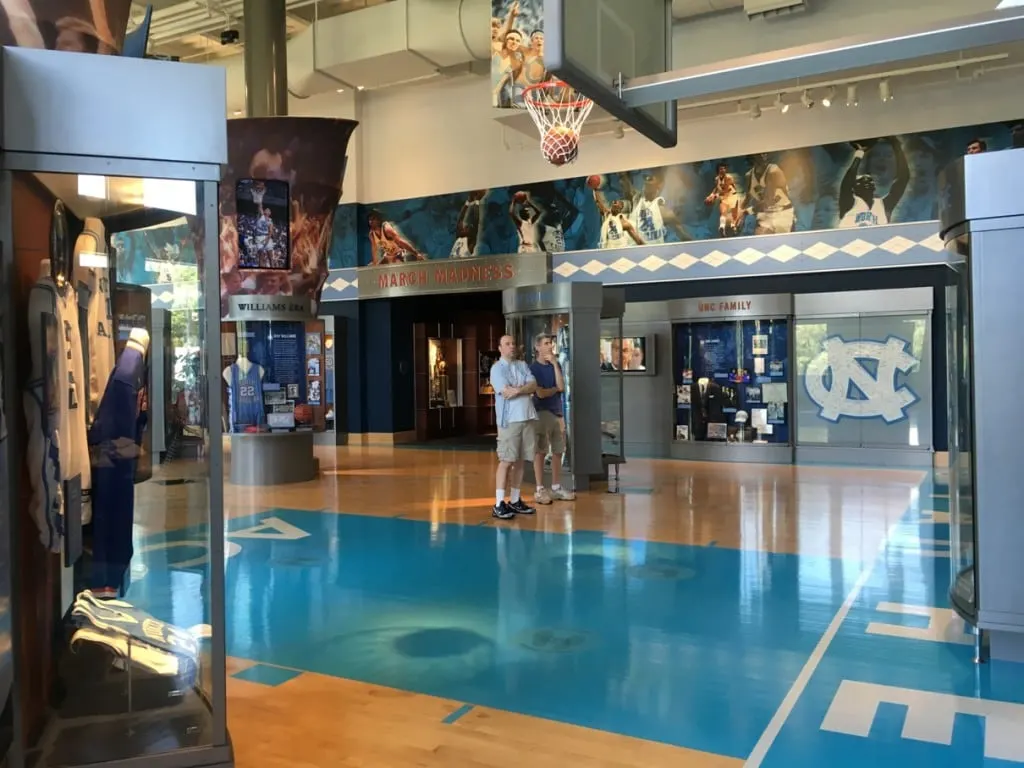 And be sure to allow plenty of time for Southern Season Food Emporium. This is a can't miss destination and you'll see why in our extensive photo tour of this southern foodie hub.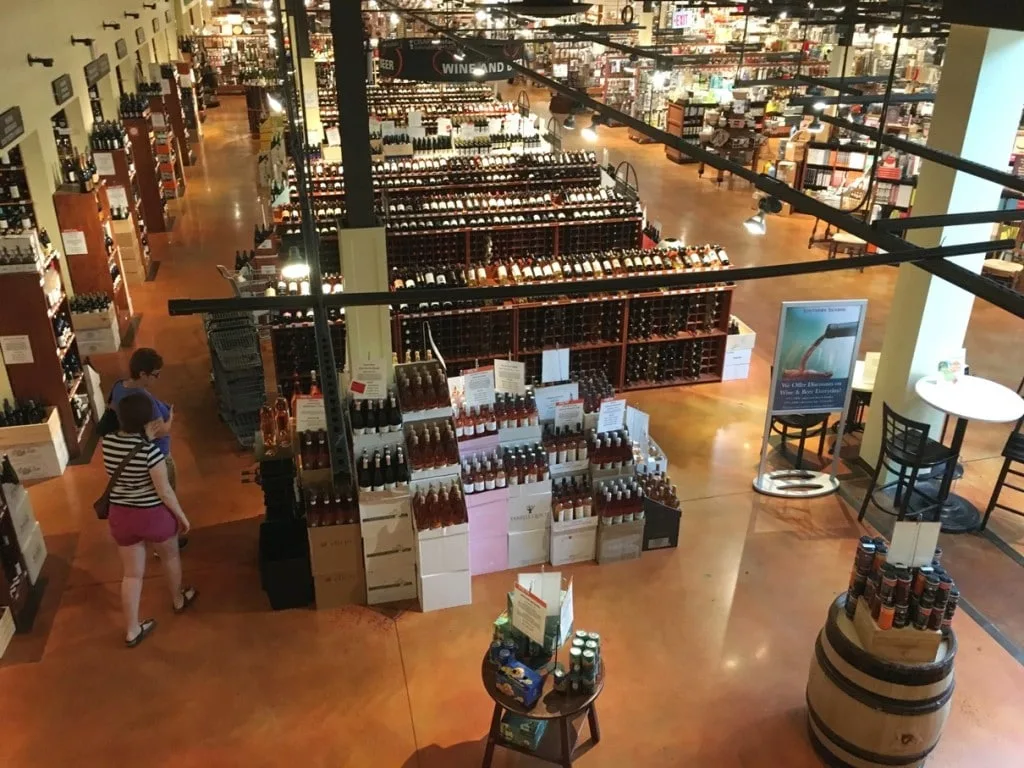 Finally, you can't drive or walk through Chapel Hill without noticing these brilliant murals.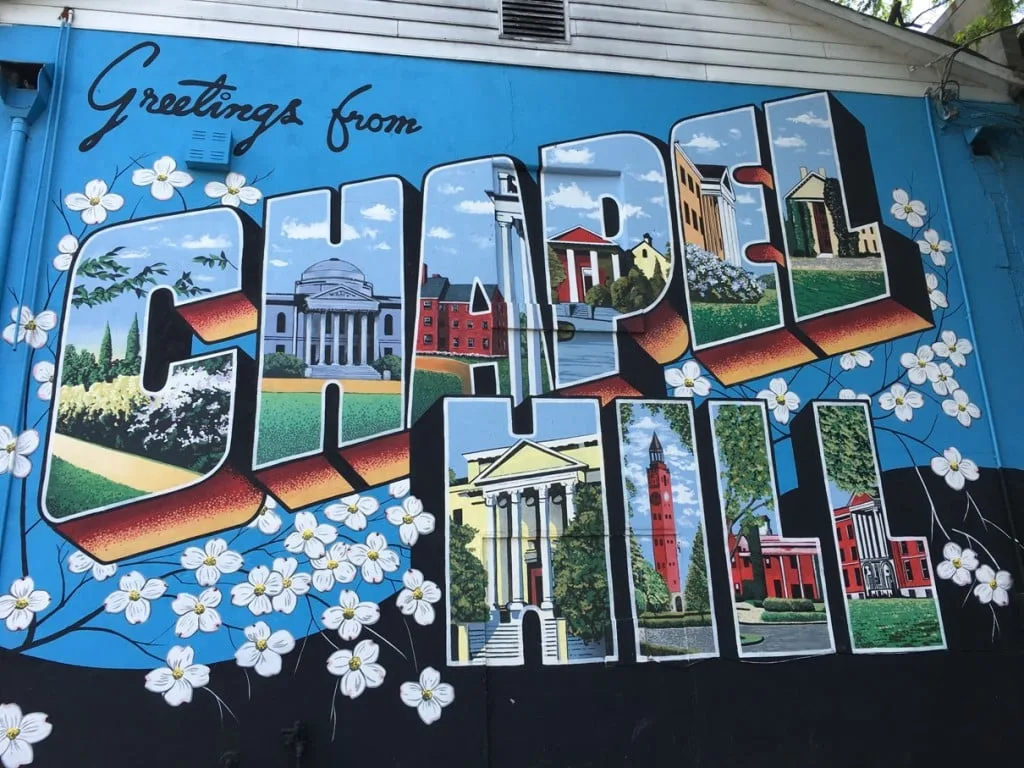 There are 36 of them. This walking tour lets you know where all three dozen of the murals are downtown. We only got to see a couple, and we wished we had more time to shop and stroll (and eat!) along Franklin Street and downtown Chapel Hill.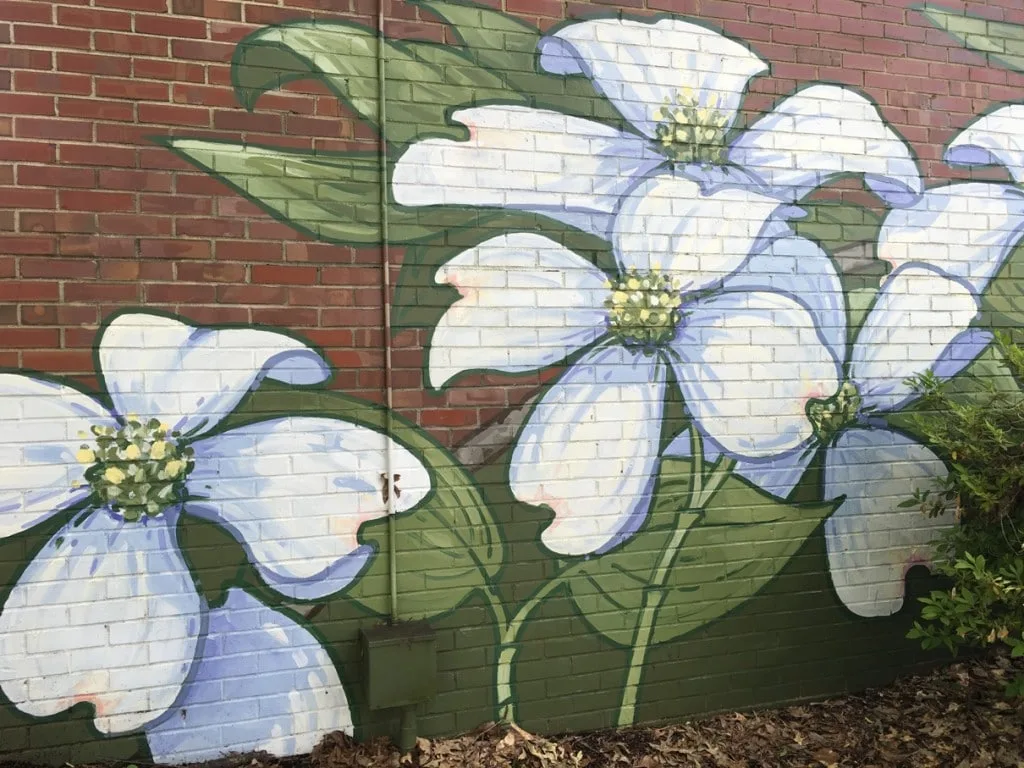 So…. what did we miss? What should we definitely see next time we come back to Chapel Hill for another long weekend?