Any girl that loves Disney princesses will be thrilled to make her own Cinderella paper doll. This simple craft uses construction paper and a free pattern for a magical DIY project to keep kids busy.
You will also want to see our Snow White paper doll craft, which also has a free pattern.
Be sure to check out all of our Disney DIY crafts, with many Mickey and Minnie crafting projects.
How to Make a Cinderella Paper Doll
Supplies
Colored construction papers (blue, yellow and skin tone)
Craft glue
Black and blue markers
Pink marker or crayon
Pencil
Scissors
Instructions
Step One
Download and print out the free Cinderella pattern. Trace the pattern on different colors of construction paper that you choose.
We used the following colors in this tutorial:
Head and hand patterns: white paper
Hair pattern: yellow paper
Headband, necklace and bodice of dress: dark blue
Dress skirt patterns: 2 different colors of blue paper
Cut out each pattern.
Step Two
Cut a slit along the marked line inside the hair pattern, as seen below.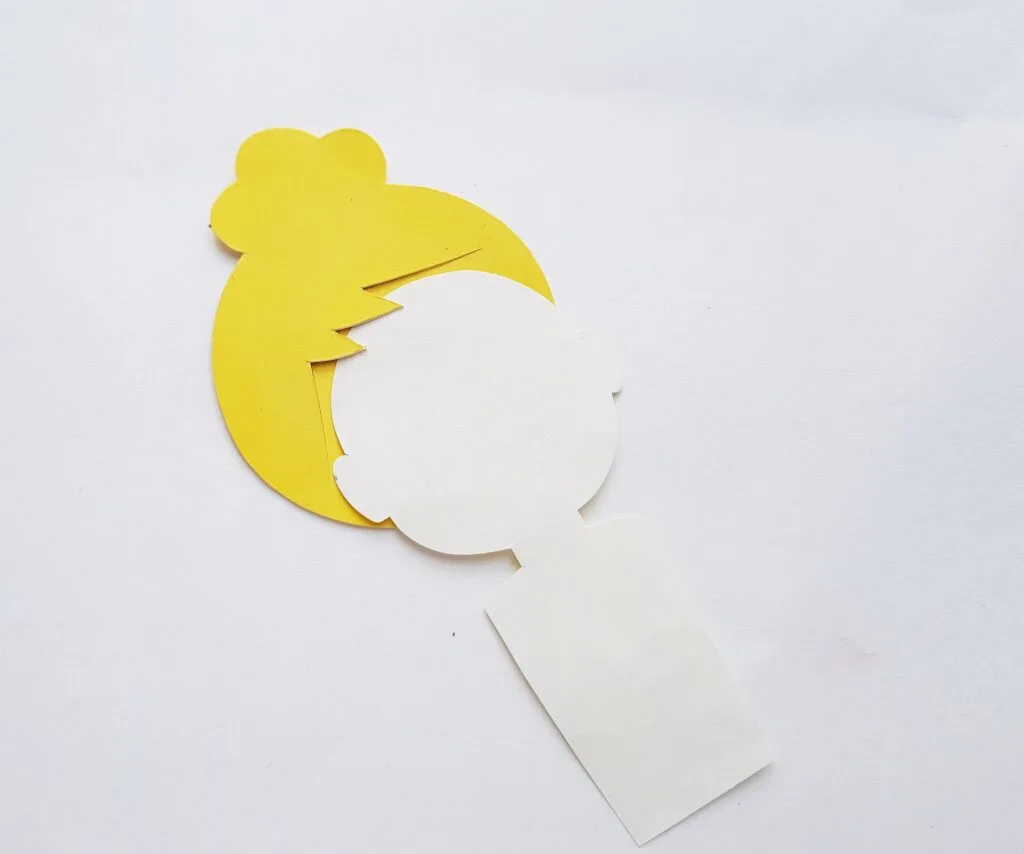 Step Three
Slide the top of Cinderella's head through the slit from the bottom side of the hair.
Glue the head pattern down to the hair to keep together.
Then glue the headband pattern in the middle of the hair, over her bangs.
Glue the small blue strip on the neck to be her necklace.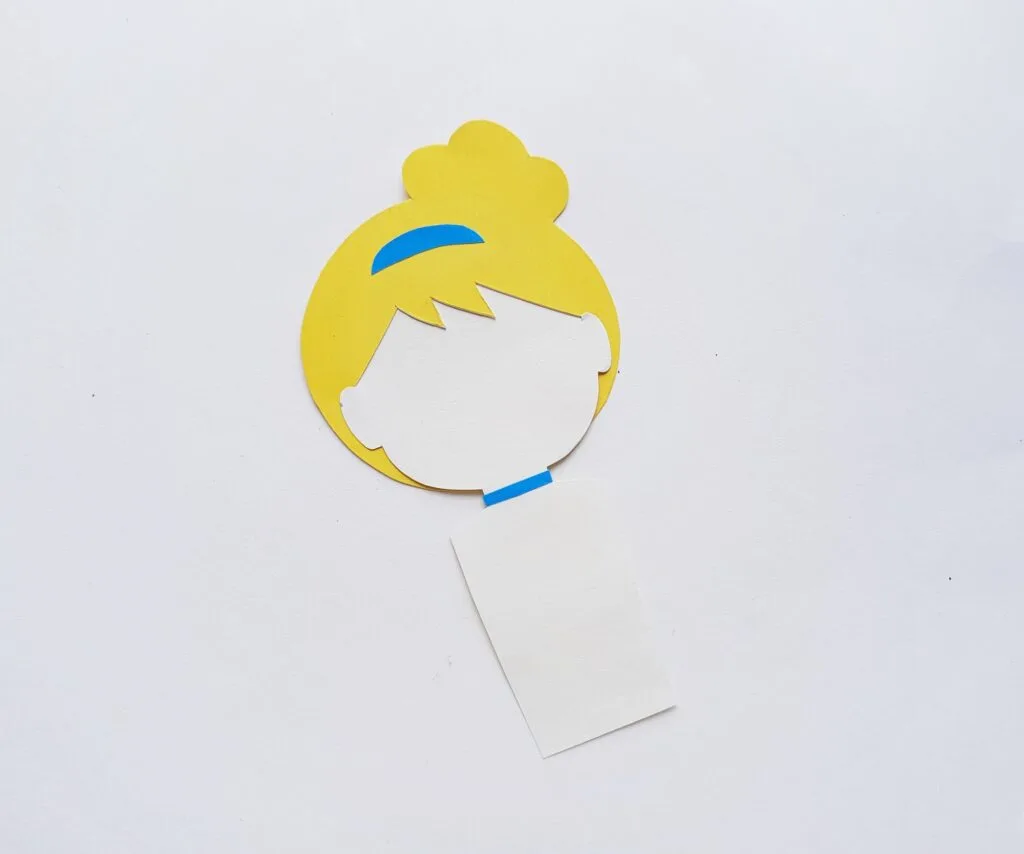 Step Four
Glue the arm and hand patterns to the back of the sleeves on the top part of the dress (the bodice).
Step Five
Glue the decorative gathered dress skirt pattern (the light blue cut out shown below) on top of the skirt (bottom part of the dress) pattern.
Step Six
Glue the top part of the dress (the bodice) on top of the neck and head pattern.
Then glue the skirt part of the dress on top of the body part.
Step Seven
Use marker pens to draw the eyes, nose, and mouth on the Cinderella paper doll.
Add cheeks using a pink marker or crayon.
No time to make this right now? No worries! Just Pin It and you will have the pattern for later.
This cute Cinderella paper doll is easy to make for a rainy day activity or before watching the movie.
The DIY Disney princess craft is also a great activity for the kids at a princess themed birthday party or as a road-trip activity as you are driving or flying to Disney World.