Looking for a way to keep kids entertained outdoors? When the weather is nice and the kids are bored, these outdoor scavenger hunt ideas are simple yet fun ideas to keep away boredom!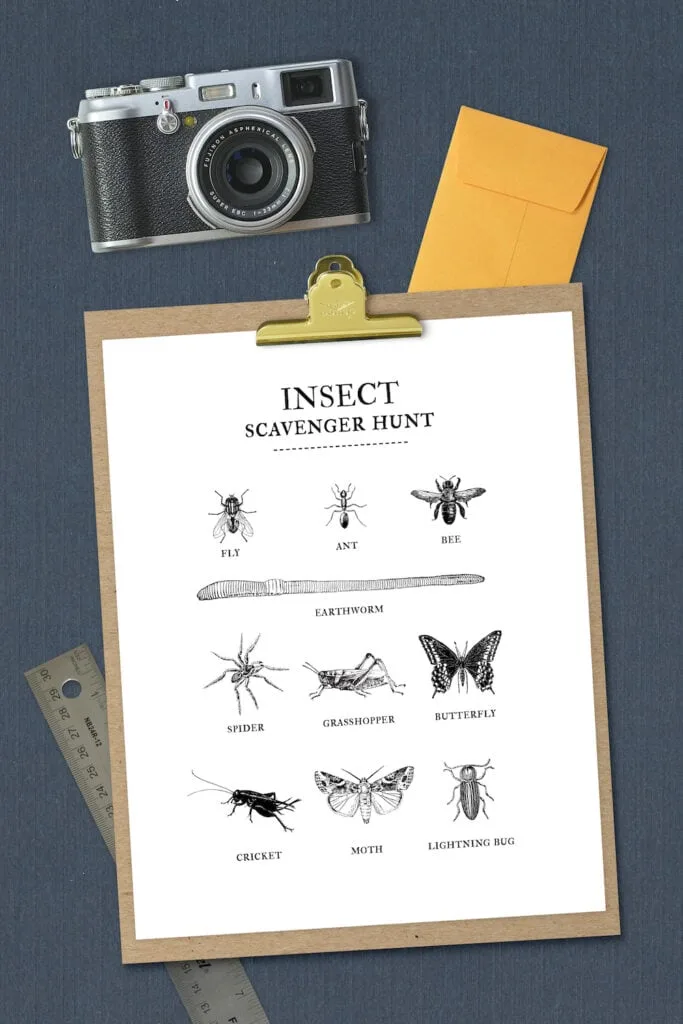 Even better, these outdoor scavenger hunts are free and easy to print on your home computer. Which means you can print them out on the spur of the moment when you're tired of hearing your kids ask what there is to do!
They are perfect for outdoor staycation ideas, too!
Be sure to Pin These Outdoor Scavenger Hunt Ideas so you know where they are when the kids are bored.
And download the free printable files in our Learning Academy.
Insect Scavenger Hunt in Nature
This scavenger hunt is a combination of a fun game and exploring science and nature.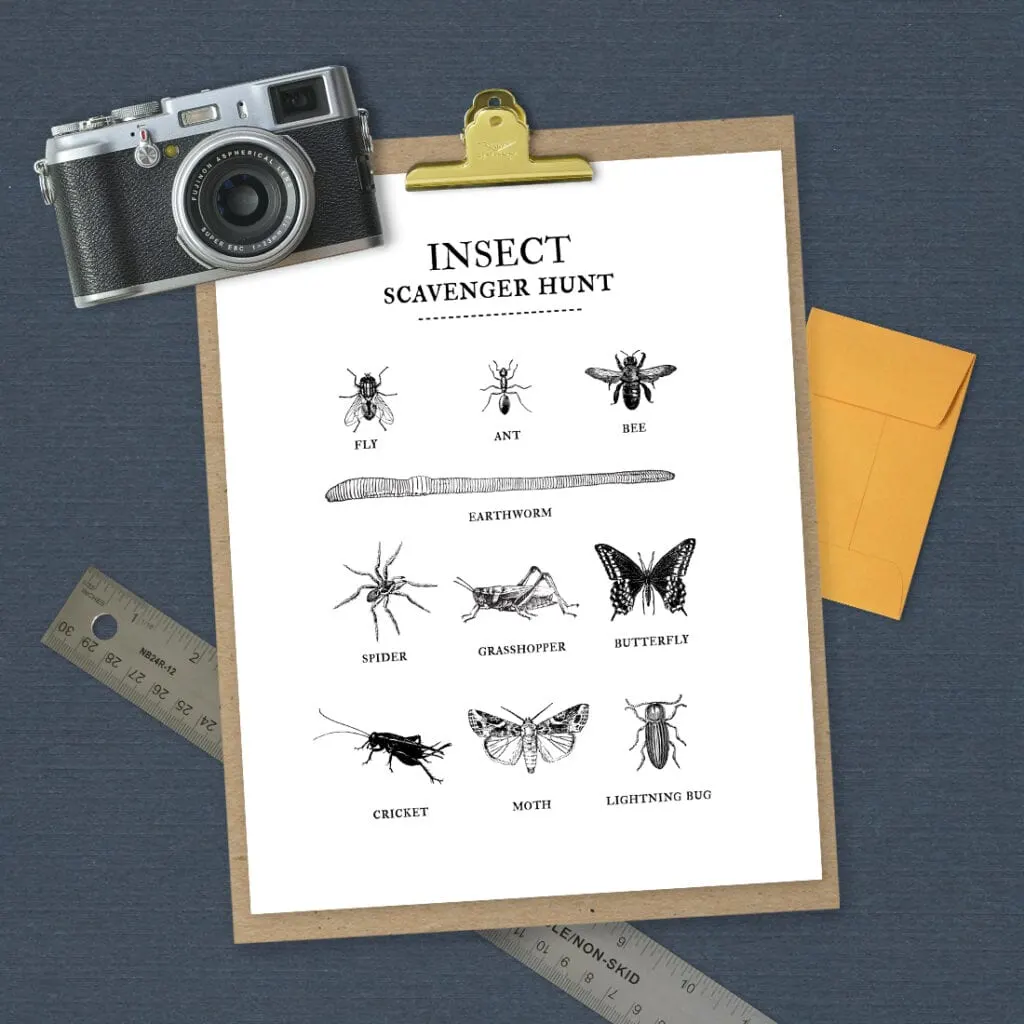 Whether you do this scavenger hunt in your backyard or on a hike, you'll be searching for some of the smallest creatures in the natural world!
Download this beautiful insect scavenger hunt to enjoy outdoors.
Or, just like in the pictures, it makes an interesting printable graphic to hang on the wall. You could crop the graphic to take out the words of Insect Scavenger Hunt and frame it for a mudroom or a homeschooling room. Use it as a visual during at home schooling for science and biology class, too.
Summer Scavenger Hunt
Enjoy summer time fun with this bright and colorful summer scavenger hunt.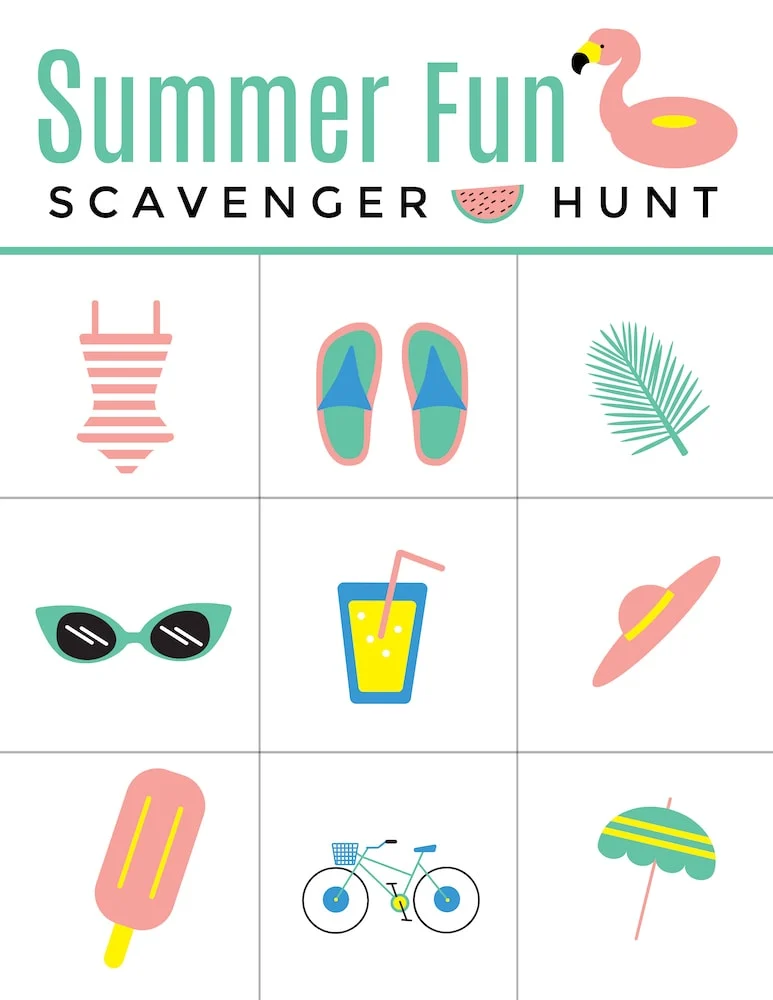 You'll be searching for some of the most iconic images of the season. If you're at the beach or pool, chances are you will find a lot of these faster. But you will still have fun searching for these clues at a backyard BBQ, on vacation or in your neighborhood.
Once again, be sure to download these free outdoor scavenger hunt ideas!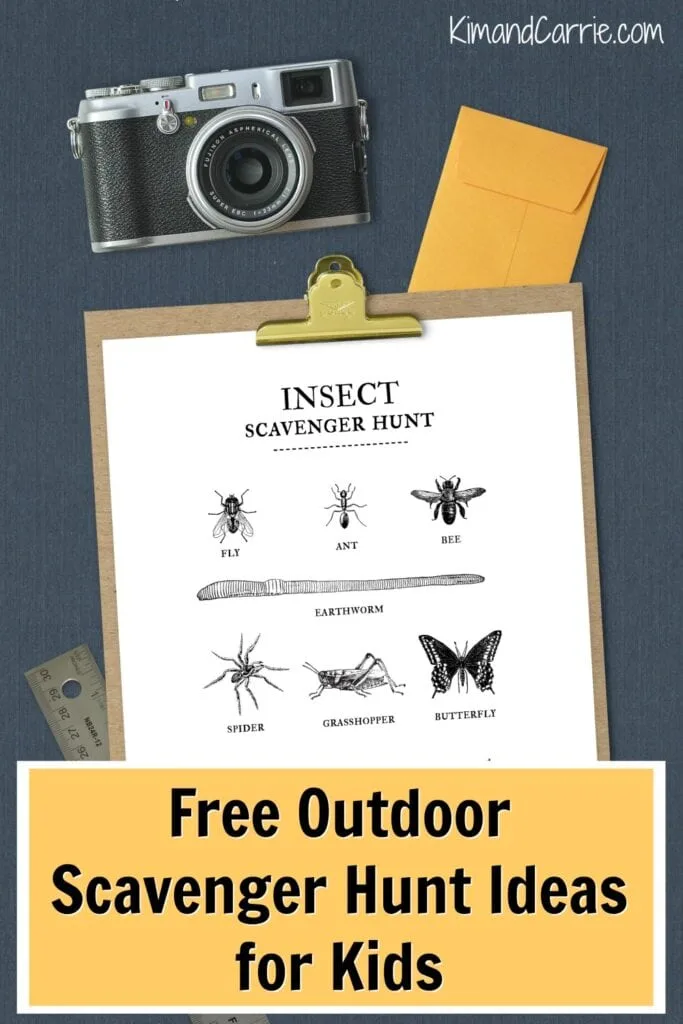 Want more learning activities for kids at home? Check out the U.S. National Landmarks Worksheets, matching game and flashcards.