Wish you could have a magical way to put the kids to sleep at night? Here's your chance! For a limited time, you can get a free call from Mickey Mouse (and other Disney characters)!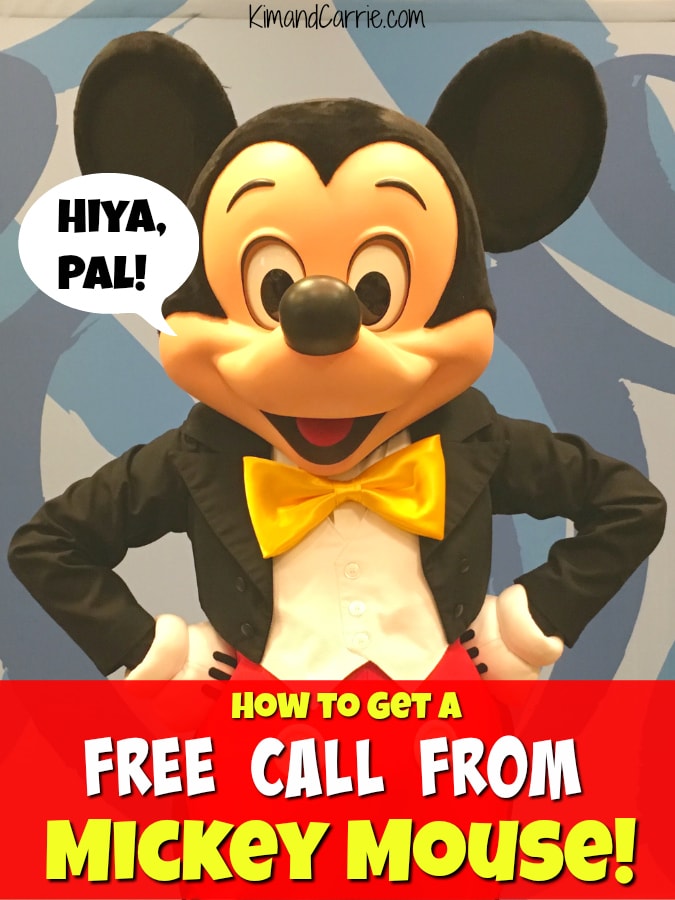 If you want to get a phone call from a Disney character, it's as easy as dialing the toll free number below.
ShopDisney is having a special promotion where a Disney character will say a special bedtime message to your child before they go to sleep.
You can choose which Disney character will say the special bedtime message when you call. Disney character phone calls will be from:
Mickey Mouse (talks about bedtime with Pluto)
Minnie Mouse (talks about getting ready for bedtime and gardening)
Donald Duck (talks about his nephews – but FYI, this message is extremely hard to understand because of Donald's voice!)
Daisy Duck (talks about a picnic with Donald and dinner with Minnie Mouse)
Goofy (talks about having fun with Mickey Mouse going fishing and playing basketball)
The free call from Mickey Mouse or other Disney characters is only available through August 31, 2018.
There is a limit of one Disney character message per phone call.
So we think it would be great to call several times to talk to all of the Disney characters!
To get your free call, dial 1-877-7-MICKEY