Spending time at home but don't want to be stuck inside? Sometimes just getting off the couch and getting outdoors can feel like a vacation! Here are 51 Fun Outdoor Staycation Ideas to enjoy if you are sticking closer to home. You will be surprised that when you get outside, it really does feel like a vacation, even if you don't travel far!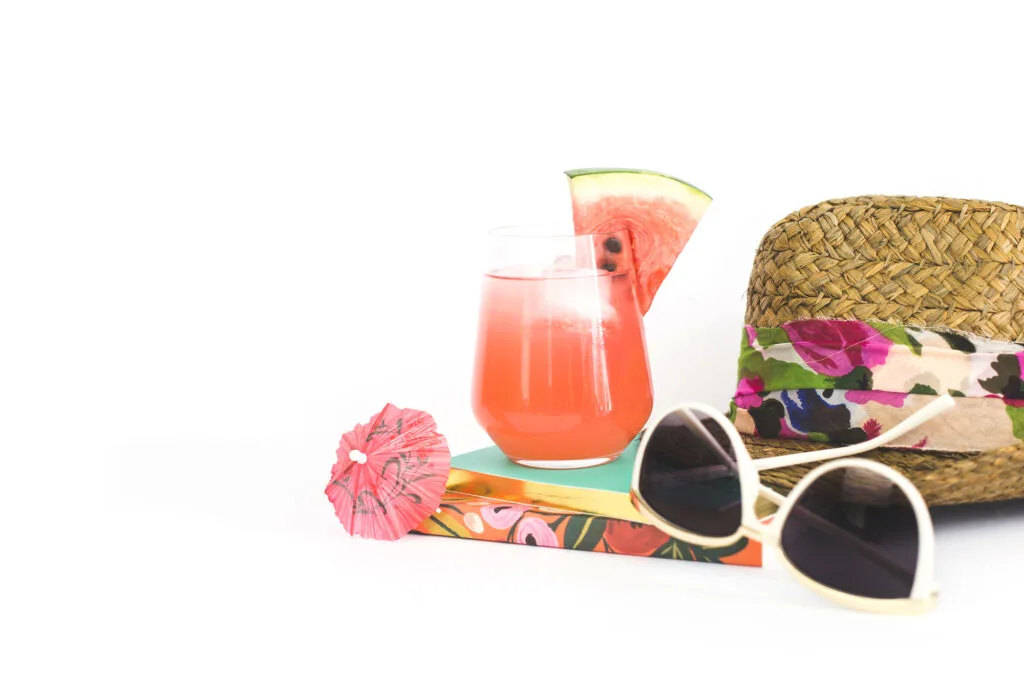 1. Visit a Local Park
You might be surprised at the number of city, county and private parks you have in your area. And often the parks have lots of fun things to do, such as playground equipment, walking trails, educational displays, etc.
2. Enjoy a Picnic
Even if you are eating the same foods that you would eat indoors, having a picnic seems so different! It's fun to spread out a blanket on the grass, sand or even your patio, and enjoying eating al fresco!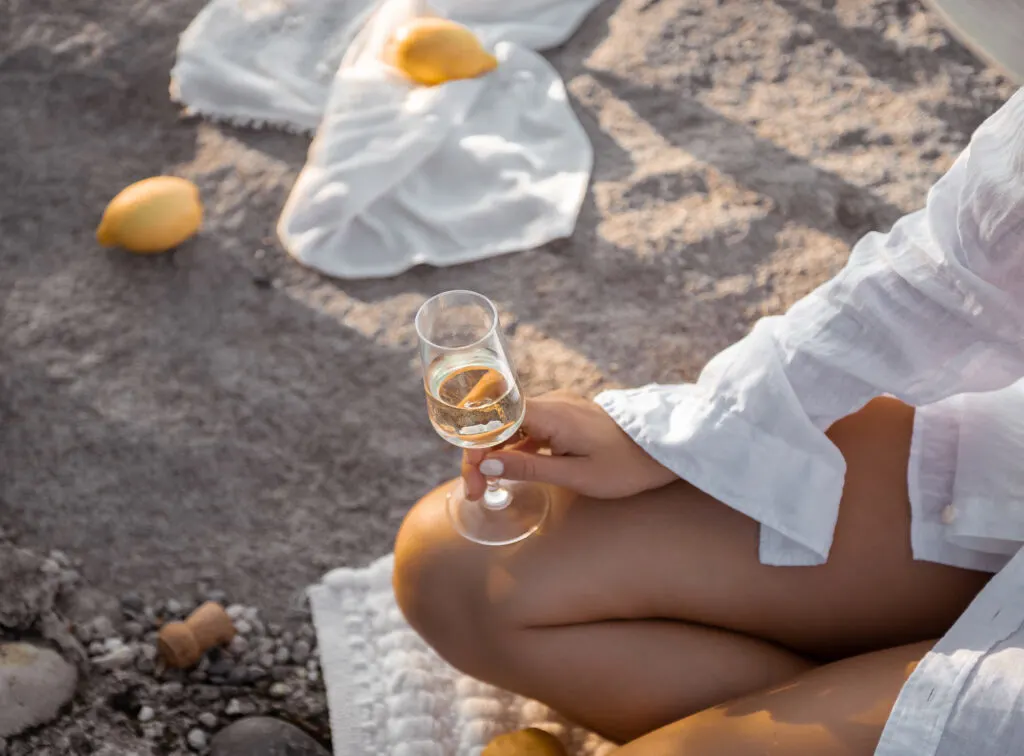 3. Take a Photo Safari
There are so many small details in your yard or garden or neighborhood that you might not notice every day. Challenge yourself, and your kids, to find small details of nature to take pictures of, such as ladybugs, close-up pictures of flowers, weeds growing through cracks in the road, etc. If your kids don't have a phone or camera of their own, this will be an especially fun time.
4. Build a Tent (The Easy Way)
If you have a clothesline, or a large piece of rope tied between two trees, you can easily make a laundry line tent. Just throw a blanket or large sheet over the top and secure the corners with rocks or books to weigh them down. This is a great way to escape the heat outdoors and to make a cozy little retreat for reading, playing or napping.
5. Go Hiking
Hiking doesn't always have to be a long trail or a challenging experience. Find a walking trail in the city, the country, a park or a local attraction and enjoy some exercise!
6. Walk Through Your Neighborhood
You will be surprised at how walking through a neighborhood looks different than driving through it! You'll get some exercise and you might meet some new people along the way!
7. Blow Bubbles!
Bubbles bring out a child-like feeling in everybody, from kids to adults. There's something very calming about watching them float on the wind. Get an inexpensive bottle of bubbles at the dollar store or make your own bubble solution. If you really want to enjoy lots of bubbles without any effort, get a fun bubble machine! (We think drinking mimosas in a cloud of bubbles would be fun, but that's an adult activity!)
8. Go Star Gazing
Exploring the night sky is fascinating and wondrous! It makes you feel like you've gone to another world! Find a place that's dark without a lot of streetlights and look for constellations and stars in the sky. There are apps, websites and star gazing maps that can help you understand what you are looking at and where to look for interesting things!
9. Play Flashlight Tag
It's like hide and seek, only in the dark! Everyone hides in the dark and the person who is "it" tries to find the other players. When they do, they shine the flashlight on them and they are tagged.
10. Go Skateboarding
Learn how to ride a skateboard in your driveway or sidewalk before going to a local skatepark.
11. Ride Bikes
Bike rides are fun for the whole family, and you can really explore quite far when pedaling by bike! Plus, you'll get some exercise and you might be able to run a few errands or go get some ice cream or a treat along the way.
12. Play Frisbee
Frisbee is such a simple game and costs so little, but it offers hours of fun. Toss a frisbee through the air and try to catch it. We have fun trying to keep the frisbee out of the trees in our yard!
13. Build a Fort
Whether you use sheets on a clothesline, inflatable rafts or tree branches and forest materials, build a fort to enjoy outdoors.
14. Go to a Farmer's Market
A lot of cities have farmer's markets every week. If you live in a farming community, you might have farm stands to visit every day. Going to a market lets you explore different types of foods, and you might get to enjoy samples of some of them. Plus, you can support local businesses and eat a bit healthier.
15. Camp in a Tent
If you really want to feel like you're on a mini vacation, spend the night in a tent! Camp in your backyard or in a local state park. This is a lot of fun, and a great introduction to see if you and your kids even like camping!
16. Watch a Movie
Set up a projector and watch a good movie while you're out in the backyard. (Projectors are way less expensive than you would think!) Project the movie onto the side of your house, a white sheet over a clothesline, or a blow up projector screen. You can even invite the neighbors or friends over to watch!
17. Fly a Kite
On a windy day, run around in your backyard or in a local park. It's best to get kites ahead of time so that you can be prepared for the weather, and to make sure you can find one, since they're not easy to find in stores. We love these DIY kites that you decorate, which is also a fun activity to enjoy during a staycation.
18. Paint a Picture
Have you heard of plein air? It's a fancy way of saying painting on a canvas outside! So get some canvases, bottles of paint, and paintbrushes and go outdoors to a flower field, a stunning view, a lake, or any pretty place and try to paint the scene that you are inspired by.
19. Chalk Art
It's so much fun to draw with chalk, especially when it's in your yard! Get some colored chalk (the Dollar Tree usually has great varieties) and draw pictures in your driveway or sidewalk. It's also nice to surprise your neighbors with pretty and uplifting images and quotes when you take your chalk art to the places where they will walk and see it. You might even be able to draw around the neighborhood mailboxes or parking areas.
20. Plant Something
Time at home can be spent planting a garden. Whether it's vegetables, fruits, flowers or herbs, you will be planting things you can enjoy for the next few weeks or years.
21. Make Mud Piles
For a break from the ordinary, let yourself get dirty and play in the mud! Especially good on a rainy day, just take time to squeeze handfuls of mud, jump in mud puddles, play in the mud, etc.!
22. Visit a Local Farm
Chances are you've got a farm of some sort nearby, whether it is produce, nuts, cheese or flowers. It's a great way to get outdoors and learn about a way of life you might not know about. You might be able to take a tour, but you'll probably be able to buy some farm-fresh goodies in their marketplace.
23. Have a Photo Shoot
Take photos in the backyard, a city park, or even on city sidewalks. Whether you dress up, dress silly, wear costumes or just go casual, it's nice to have photos of the family. Bring a selfie-stick tripod so that everyone can be in some of the photos.
24. Hula Hoop Contests
Play some 1950s beach music and pull out the hula hoops! This is a fun, old-fashioned activity that burns calories and will have you laughing, too!
25. Play Hopscotch
Create a hopscotch in your driveway using chalk and then have fun hopping around while showing your kids how to use it.
26. Go On a Scavenger Hunt
There are a variety of different types of scavenger hunts you can enjoy in your backyard or your neighborhood. Download our free Outdoor Scavenger Hunts to play today.
27. Try Kickball
This old-fashioned game is a lot of fun! Just get a a bouncy ball and introduce your kids to a game from your youth!
28. Play Basketball
There are basketball hoops everywhere it seems, from city parks to a neighbor's yard. Join a pick up game or just play around with making hoops.
29. Jump Puddles
Have fun on a rainy day by putting on those rain boots and jumping puddles. Walk around the neighborhood to see how many large puddles you can find.
30. Yoga
Pretend you're on a wellness retreat and do yoga! If you don't know any poses, just watch Youtube for a few ideas. Really get into it by having chilled cucumber water afterwards and cold, damp washcloths in the refrigerator for cooling off, just like at a fancy spa!
31. Play Soccer
Set up a goal, chase the ball around a field and have a good time burning off some energy!
32. Create a Ninja Course!
Set up a fun obstacle course using ropes, ladders, buckets and other stuff you have at home.
33. Find a Festival
There's almost always some sort of festival going on nearby, whether a craft fair, food festival, learning expo, etc. It's a great way to expand your horizons and see new things.
34. Go Fishing
A relaxing day can be spent on the water in streams, lakes or rivers going fishing.
35. Find Historical Places in Your Area
Learn more about your local history and go visit historical markers and places. A good resource for finding the destinations will be on your city or town's visitor website.
36. Find a Garden
Spend a few hours wandering though lush and beautiful gardens near you.
37. Spend Time at the Lake
If you have any lakes near you, check them out. They are great to visit when you want to go for a quick swim or ride in a boat.
38. Jump on a Trampoline
Get a trampoline and your kids might never leave the backyard! This trampoline comes with a basketball net inside, which is a lot of fun for both adults and kids!
39. Play Baseball
Grab a baseball and a bat and play in the park if you don't have enough space to do so in your backyard.
40. Ride Scooters
If you have a scooter rental company where you live, it's a fun new activity to enjoy.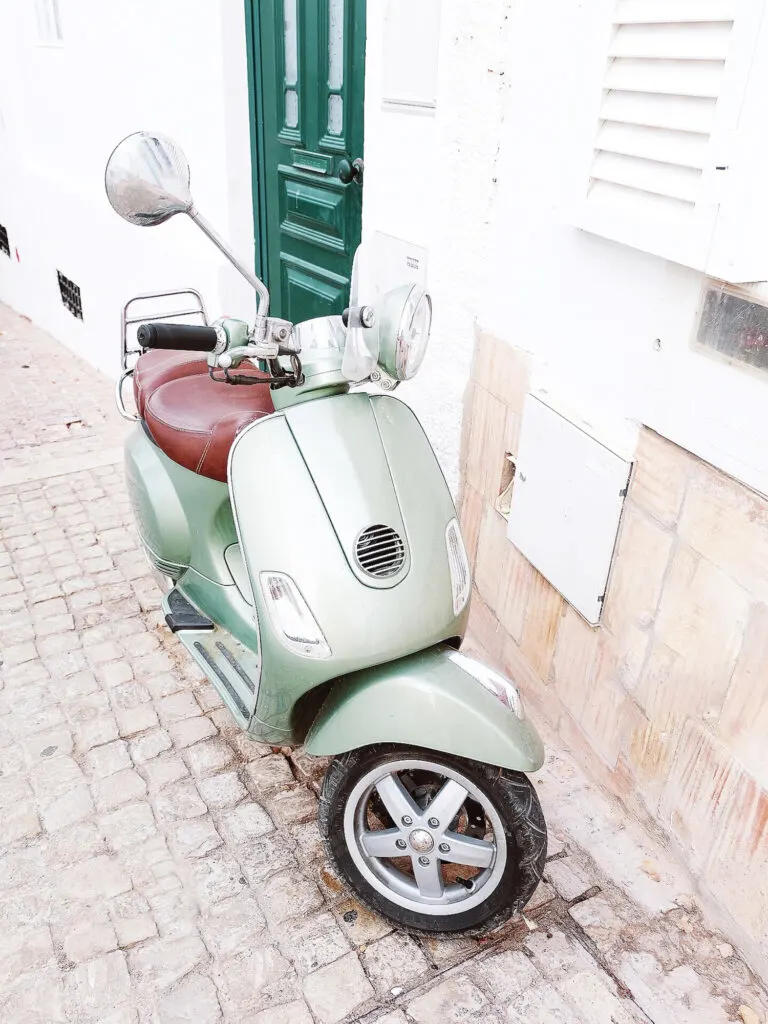 41. Go to a Playground
Simple is often best. If you have kids, they'll probably be thrilled just to spend more time at a playground, even if it's the playgrounds in your apartment complex, Chick-Fil-A, McDonald's or a city park.
42. Ride the City Bus
In a major city, you may want to ride the downtown bus to do some easy sightseeing of where you live.
43. Go Swimming
Whether it's a community pool, the YMCA, or a friend's backyard, a day at the pool feels like a tropical vacation!
44. Play Touch Football
Play a fun game of touch football with the family. Set the rules for the game and stick to them!
45. Enjoy a Campfire
Enjoy a campfire or a fire pit at night. You might even enjoy making dinner or snacks over the open flame. Tell ghost stories if you want.
46. Hammock Time!
When's the last time you relaxed in a hammock, looking up at the leaves in the trees, read a good book and dozed off for a nap? Let yourself rest and relax in a hammock on your patio or backyard.
47. Play Golf
Whether it's putt-putt golf, enjoying a community golf course or spending the day at a luxury golf resort or country club, a day of golf if like a vacation!
48. Jeep Tours
Find a jeep tour or rent a jeep and make your own tour! Be sure to ride with the top down and the wind in your hair.
49. Set Up a Lemonade Stand
Enjoy the outdoor weather and help others cool off by setting up a refreshing lemonade stand in your neighborhood. You could also sell baked items, coffee, etc.
50. Decorate for Christmas
Yep, you heard right! You know how you never have enough time during the holidays to get your Christmas lights up? Why not put them up now? You can even turn them on at night and confuse the neighbors, or delight them! Leave the lights up until Christmas and save some time.
51. Throw a Luau
If you can't go to the tropics, enjoy a tropical party at home! Make Hawaiian paper lei necklaces, make these DIY paper drink umbrellas, add in some DIY palm tree decorations and pineapple drink koozies and you'll have fun celebrating in your backyard. Be sure to add some tropical Hawaiian music playing, too!