Located in Kissimmee, Florida, the Reunion Resort is a hidden gem that – somehow – a majority of Orlando area visitors knows nothing about! During a recent visit to the Reunion Resort for the "Discover Reunion" event, I learned so much more about this central Florida destination that surprised me and left me wondering, 'How do people not know about this great destination??'
The Reunion Resort is located six miles from Walt Disney World, just off of I-4 and off of the 429. The 2,300 acre community is removed enough from traffic congestion and overcrowding, yet has quick and convenient access to get to all of those famous central Florida theme parks and attractions.
Celebrating its 10 Year Anniversary in 2015, this new property has all of the modern comforts and conveniences that travelers want and expect, in a variety of ways to enjoy your stay. Rooms, suites and vacation homes are among the overnight accommodations, several restaurants and bars, along with a waterpark, multiple golf courses, 10 pools and a tennis center and spa make for a luxurious stay.
Here's what we love about Reunion Resort:
Vacation Homes!!! If you have not indulged in a vacation home in central Florida, you do not know what you are missing! Forget exorbitant prices. Massive luxury vacation homes can be found for around $200 a night for four bedrooms, a private pool, game room, kitchen, laundry and more.
Seriously, how can you pass up that deal! You have got to see the vacation homes and scroll through the pictures and options to know what a better alternative this is for families, groups, and friends to stay rather than hotels that cost the same amount with far less space.
We took a tour of just one vacation home during our Taste of Reunion event. Every single one is different, but this gives you an idea of the luxury and space to expect. Watch the video for our photo gallery.
Think you'll be stuck out in a house without any amenities of a resort? No, no, no! When you stay in a Reunion Resort Vacation Home, you get all of the benefits of a great hotel. There are towel animals and toiletries 😉 Plus more …
Check out the package deals, too, which are amazing. Recent packages include a free companion airfare certificate and a $250 welcome basket upon arrival.
Condo Rooms and Suites
Not interested in staying in a huge house? That's okay. Stay in the Reunion Grande (the major building with all of the restaurants) or the villas of the Reunion Resort. These aren't just hotel rooms. They're actually condos which can be rented like a hotel, ranging from one to three bedrooms.
So you get the huge kitchen and living room and an outdoor patio that you can step out onto. A recent price check in September found prices that started at $160.
Complimentary Wifi and Valet Parking is included, too. If you know about some hotels in the Orlando area, the valet parking can be up to $30 a day, plus the cost of buying wifi. Consider this added value, when looking at the already affordable prices of the Reunion Resort.
We toured a two bedroom condo in the Reunion Grande and were very impressed! Here's our photo gallery: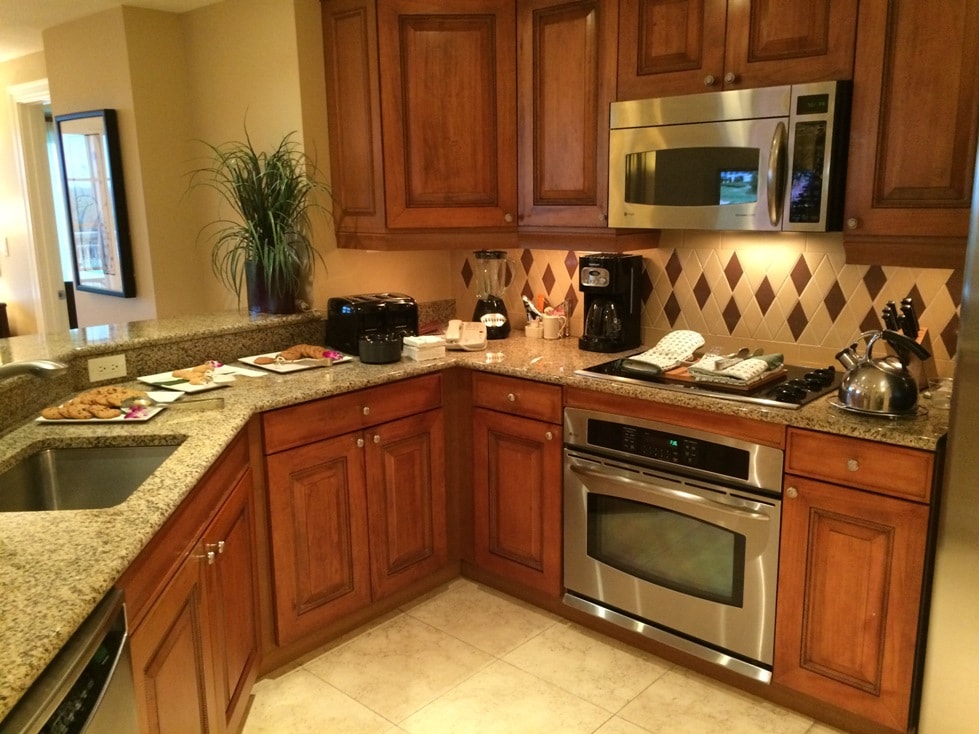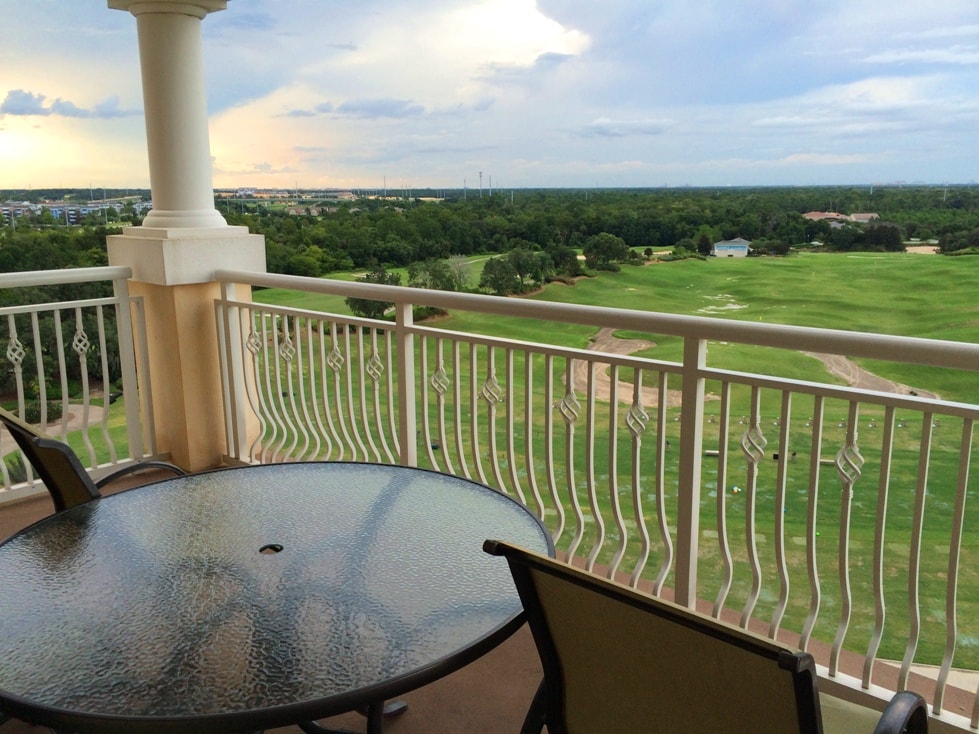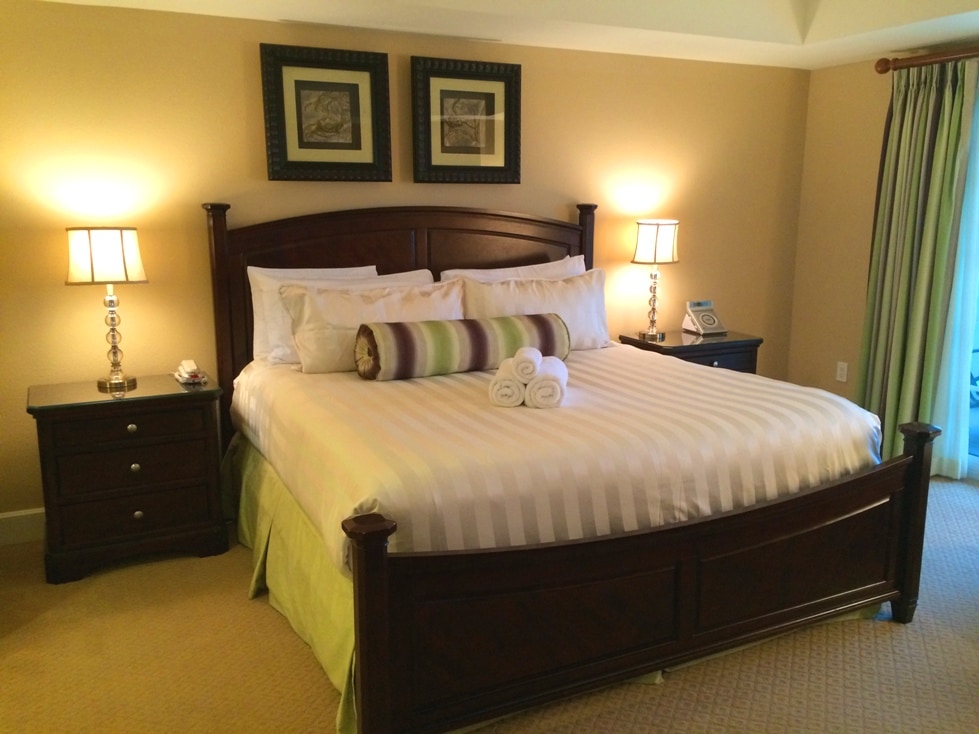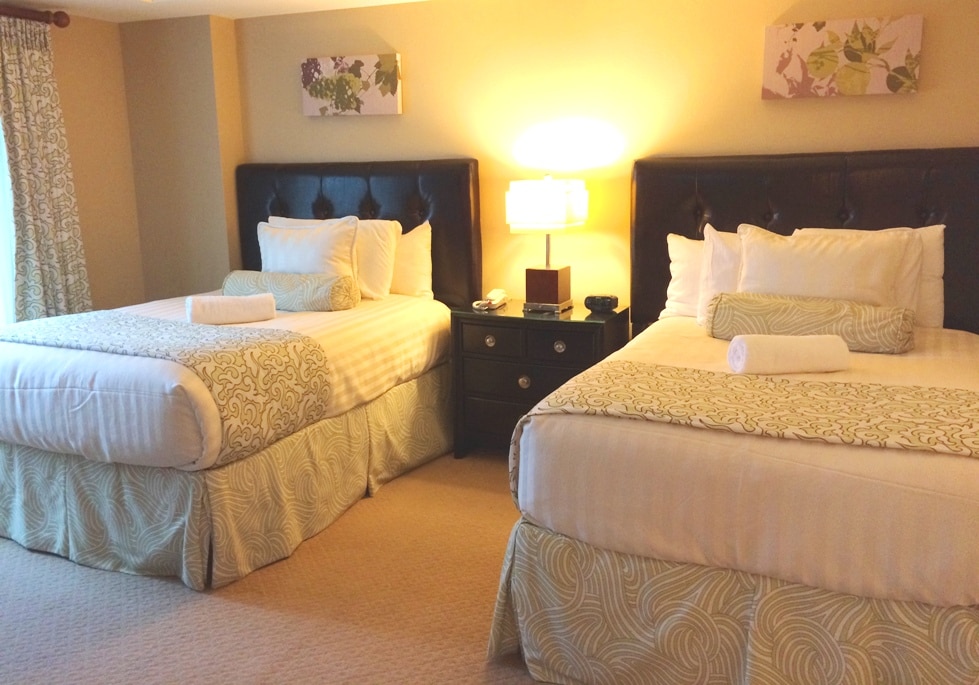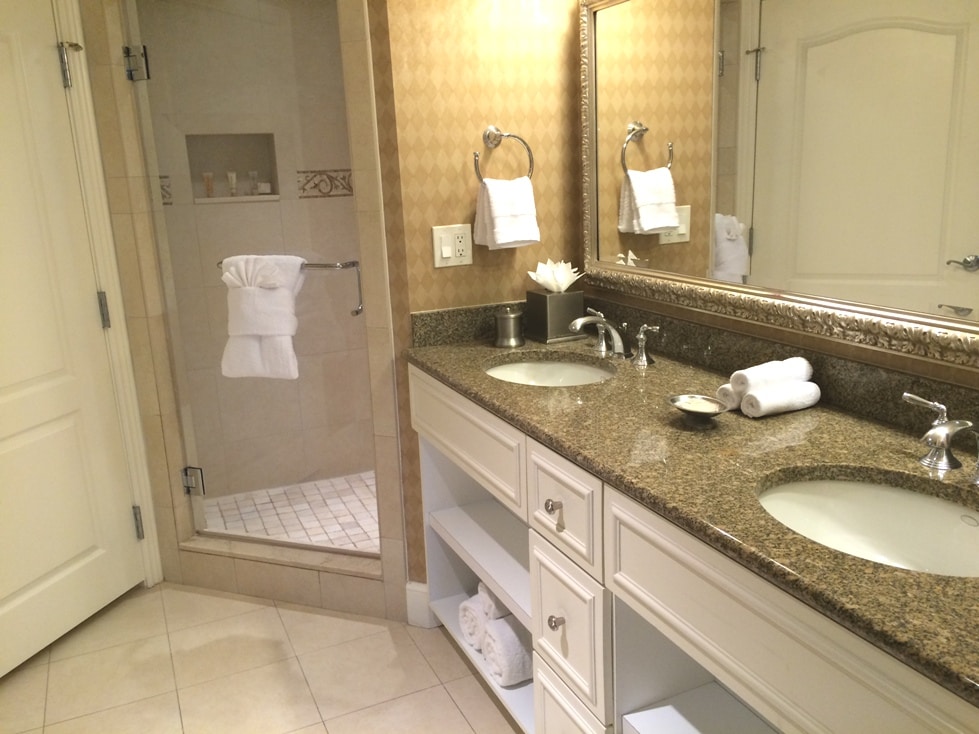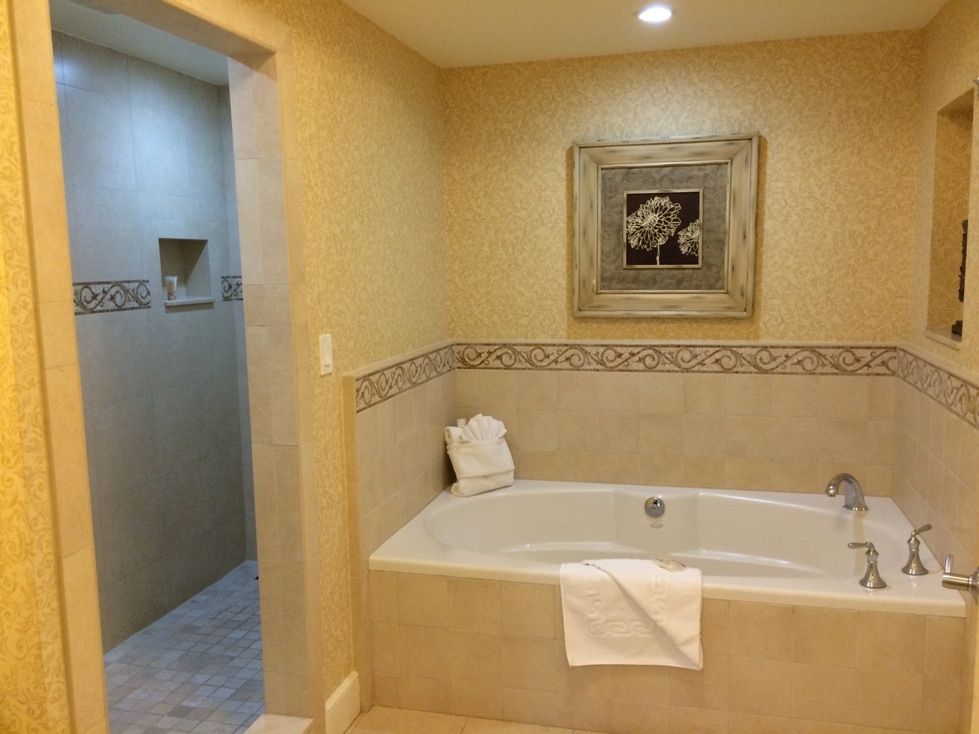 Water Park
No need to visit a separate water park! There's a great one on property. That's in addition to the 10 pools. Wow!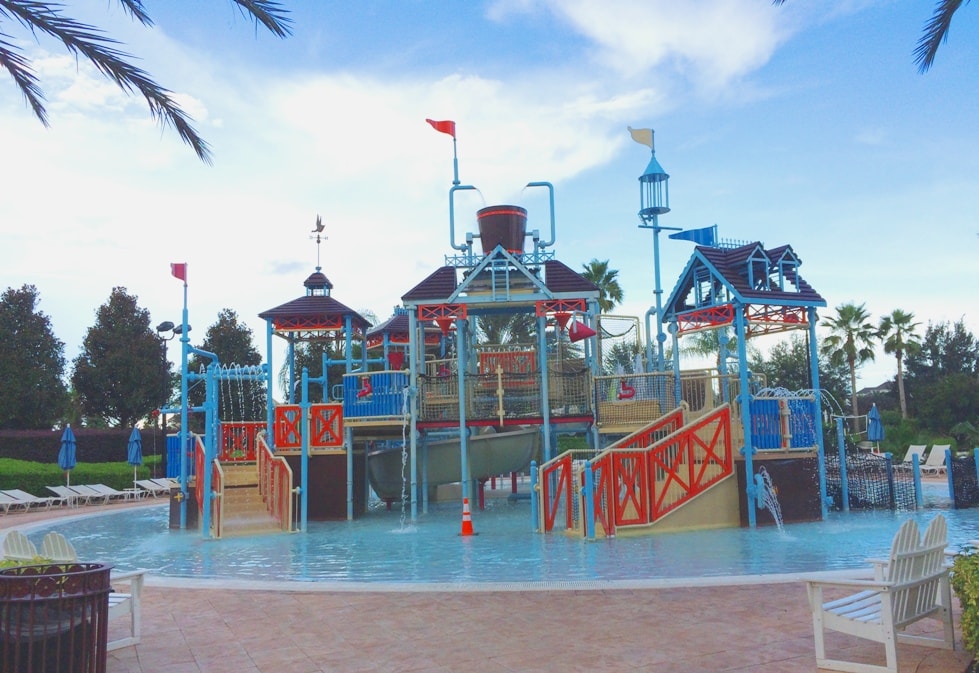 Surrey Bike Rentals are available for $25/ Half an Hour for a single bench. Bike rentals start at $10 per hour.
Dining
The restaurants at Reunion Resort are worthy of an article alone. From Italian cuisine at Forte, to amazing steaks at Eleven, with their rooftop location and outdoor bar, the dining is superb. There's casual fare in the Clubhouse, and a bar in the lobby.
The amount of dining options available at Reunion Resort is surprising, and we love the fact that it's uncrowded and accessible to everyone. It's also one of the few places where you can see Disney fireworks while not in the theme parks, as I wrote about for Sherman's Travel. Drinks on the patio, anyone?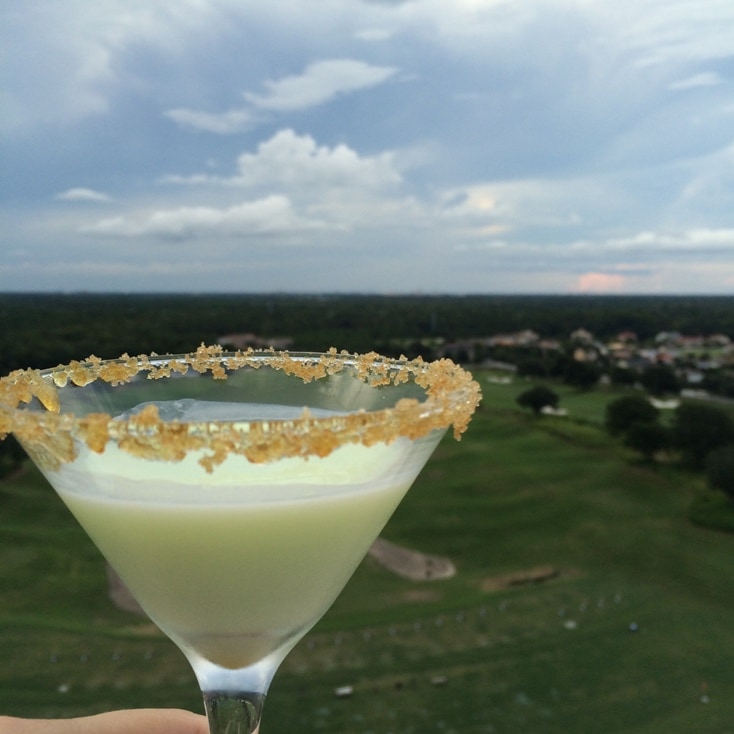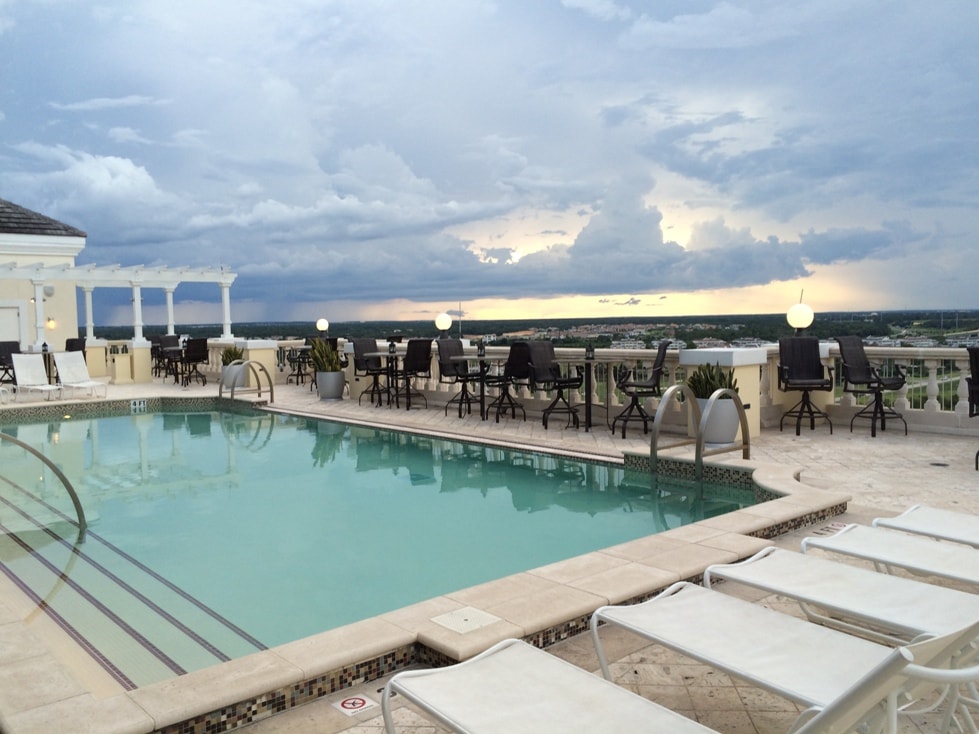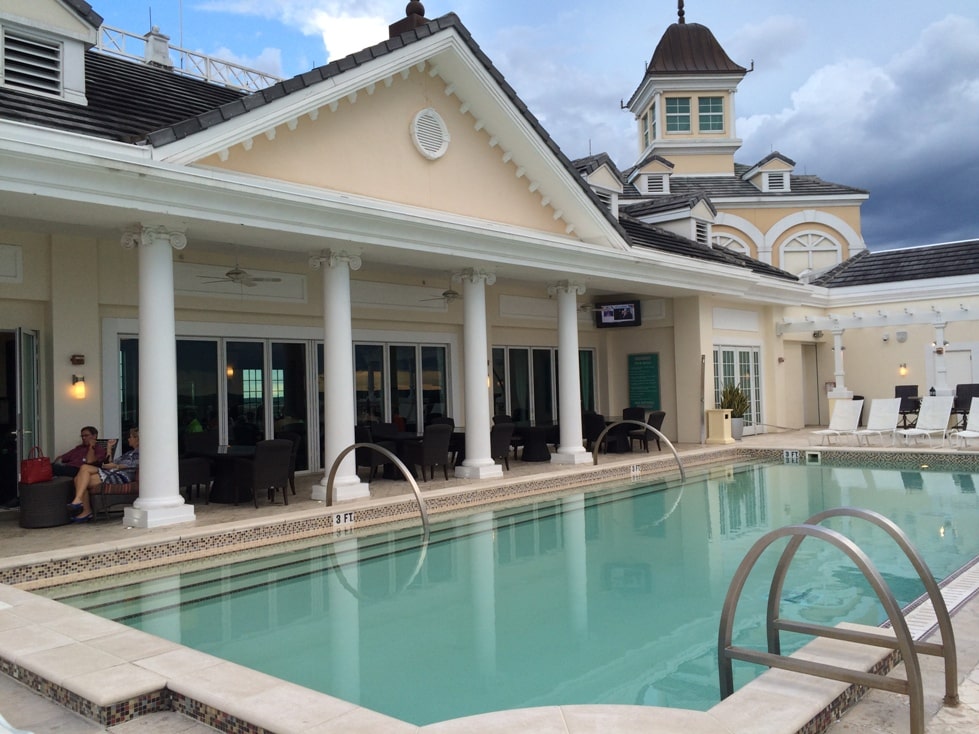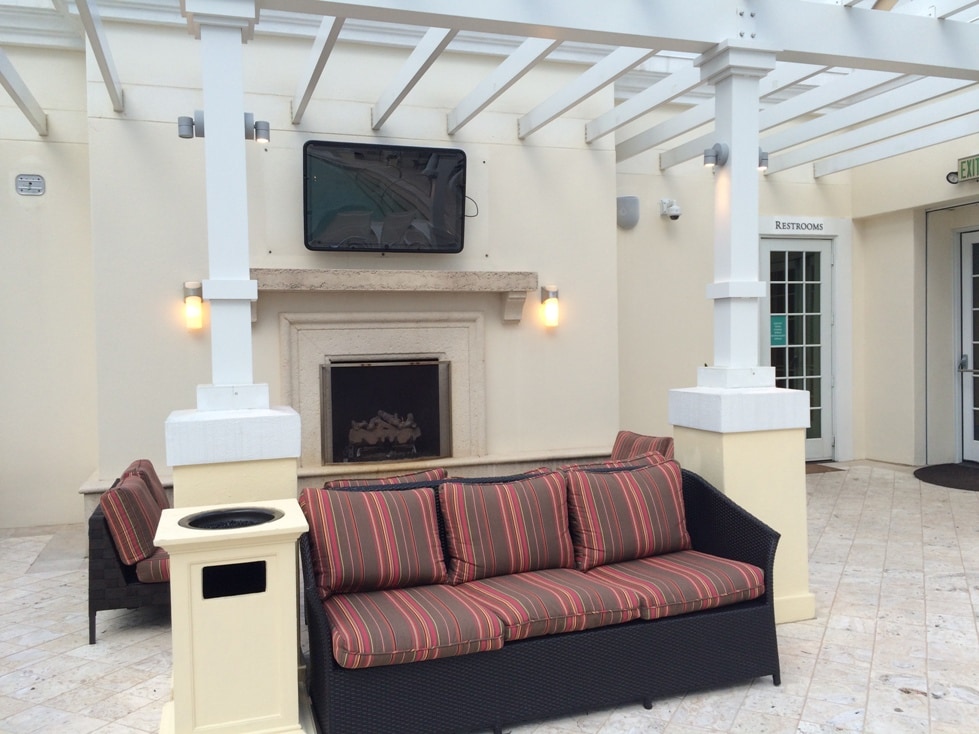 The Spa
This tiny spa tucked into a villa reminded us of a Key West type of destination. Enter the cozy cottage and you'll be welcomed as if you entered someone's gracious home.
A couples massage room is available, as are a few other service rooms. Step out on the large outdoor porch to relax before your spa service.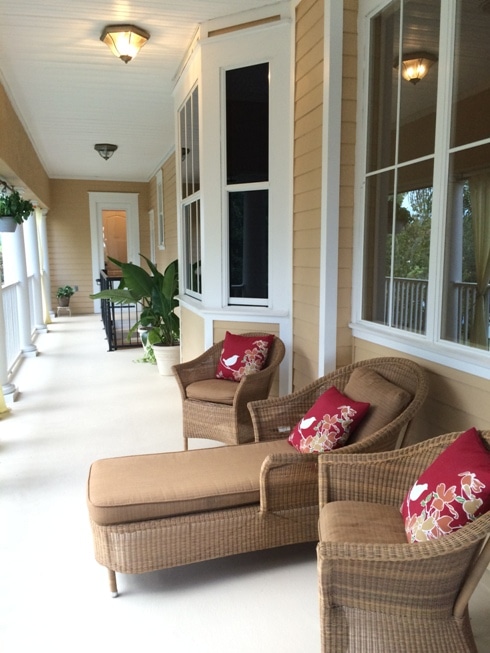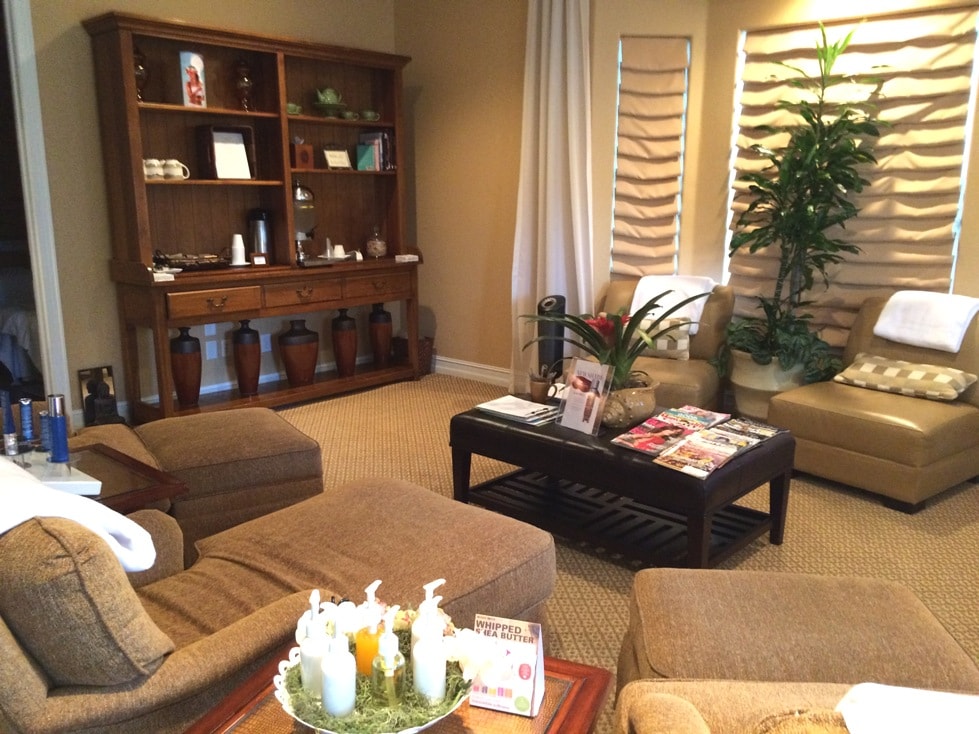 The Spa is open to locals and non-guests, too. Prices start from a 50 minute Swedish massage for $115 to an Anti-Aging Facial for $120.
Consider a Reunion Spa Sampler, which includes two hours of a classic manicure, express pedicure, 25 minute Swedish massage and a 25 minute European Facial for $175.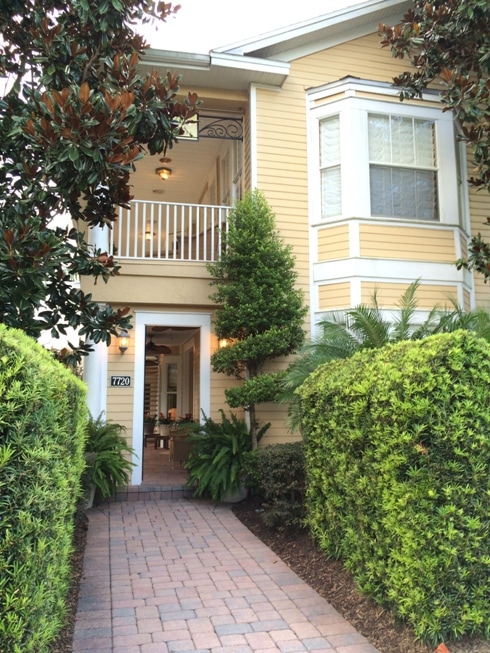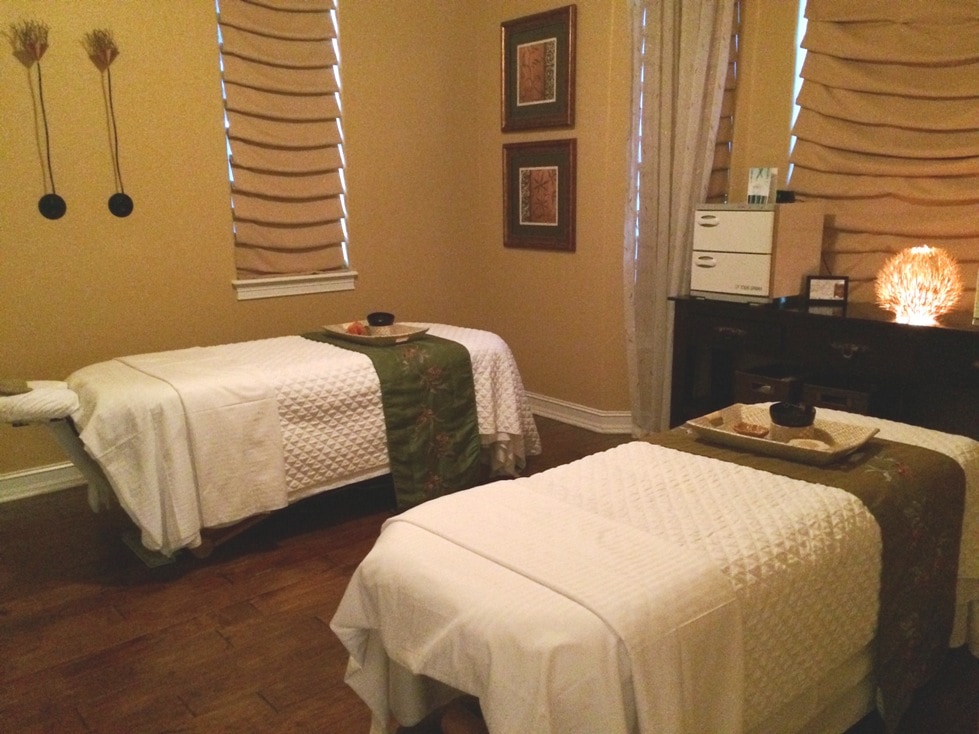 Tennis Center
The tennis center is only available to members of Reunion Resort and guests. So this might be the time to indulge in their facility with 6 clay "Hydro-Grid" tennis courts. Private and group lessons are available for beginners to advanced players.
Basic tennis packages with a daily drill-clinic and court time start at $30 added on to the daily room rate, or a New-to-Tennis Clinic starting at $30 for guests. Court time must be purchased. For two people for a week, the price is $150.
Golf
The Reunion Resort has three signature golf courses by some of golf's great legends: Jack Nicklaus, Tom Watson and Arnold Palmer plus the ANNIKA Academy, Annika Sorenstam's first golf school and only teaching academy.
I had the pleasure of interviewing Annika Sorenstam at the ANNIKA Academy for my article in Business Jet Traveler. Her teaching academy at Reunion Resort is an amazing opportunity for guests and members, as are the three legendary golf courses.