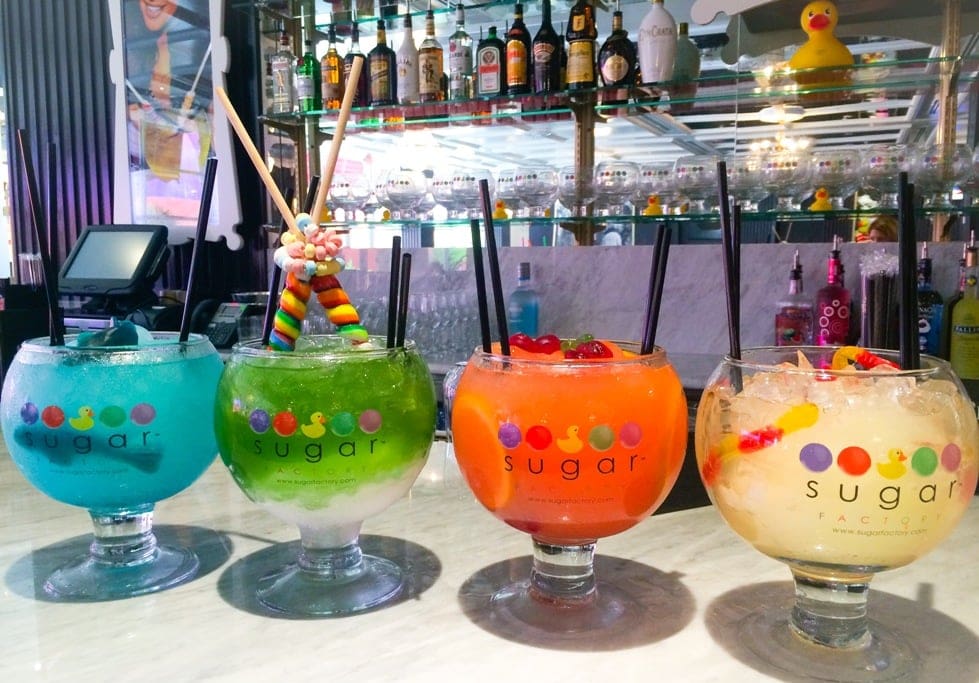 The Sugar Factory Orlando opened on December 28, 2015 at I-Drive 360 in Orlando (the location of the Orlando Eye, Madame Tussauds and SEA LIFE). The sweets restaurant that serves up both decadent desserts, monstrous cocktails and an overwhelming menu of food will be a hit for anyone with a sweet tooth.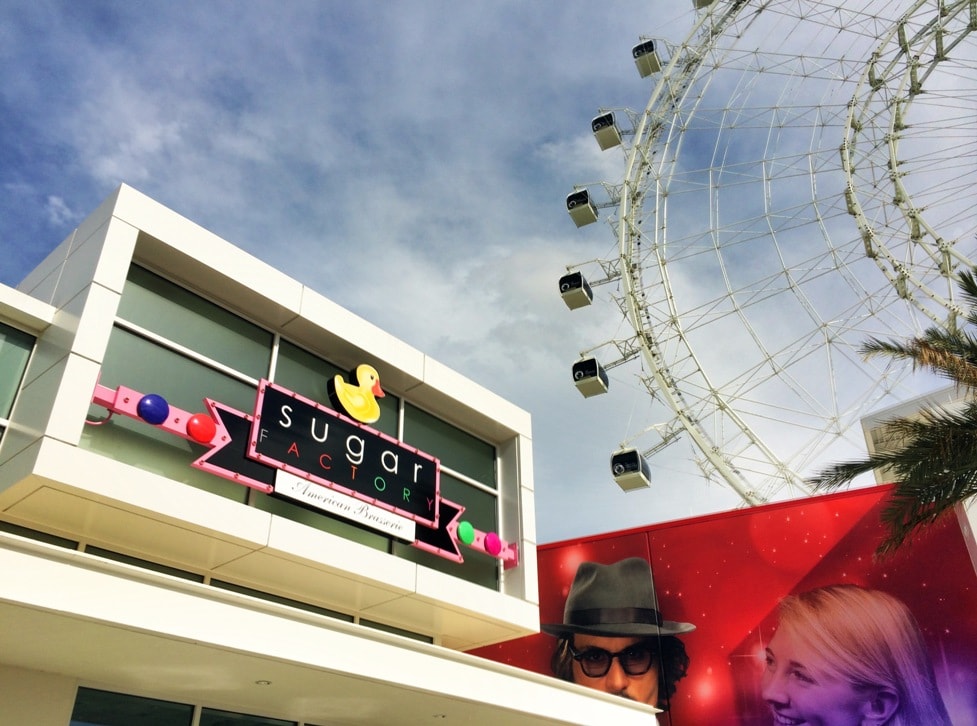 A media preview showcased some of the most popular goblet drinks that the Sugar Factory is known for, including Lollipop Passion, the most popular drink on the menu and the Sugar Factory's signature drink. All nine of the famous goblet drinks are made with candy toppings – and all drinks can be made without alcohol.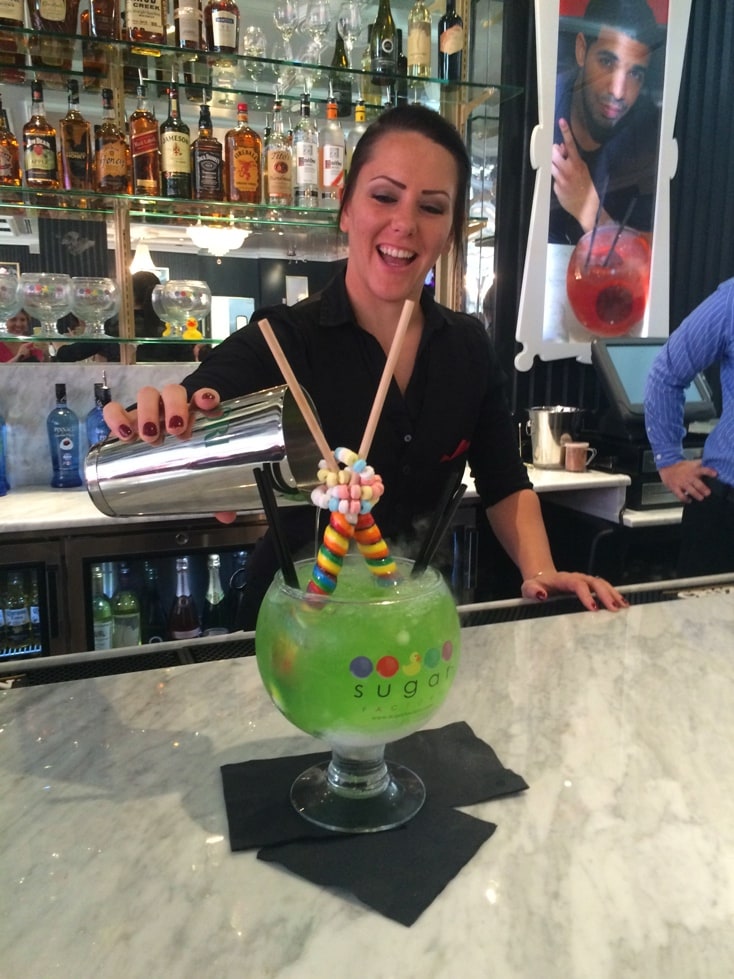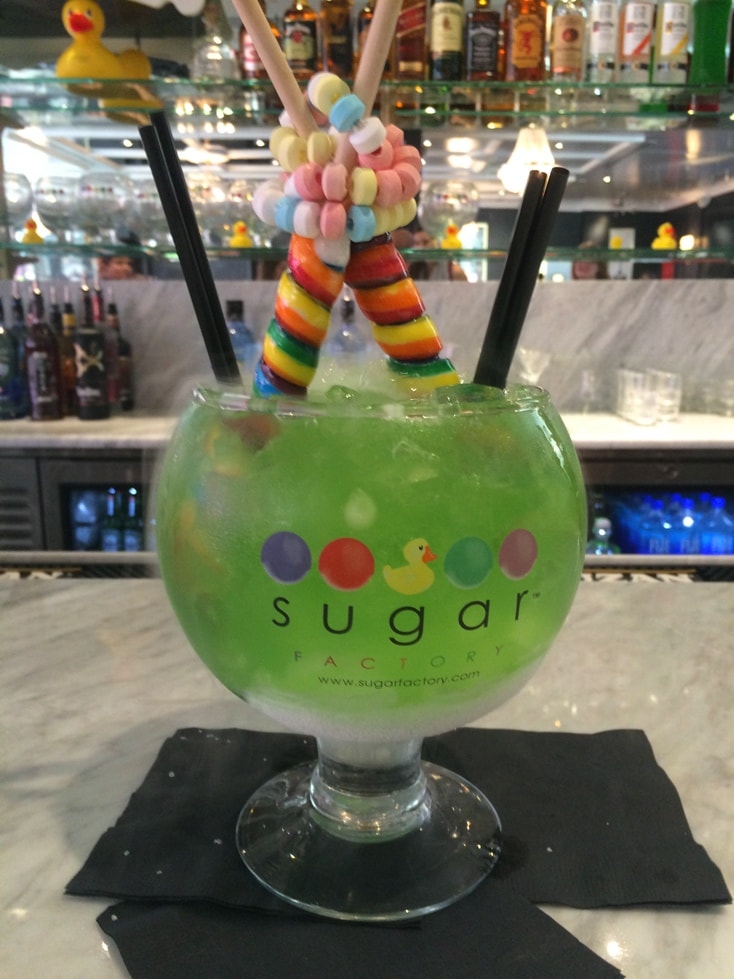 As you can see in our video, the goblet drinks are so popular because it's all about the presentation. The large two-handed goblet is brought to your table with ice and candy on top. Your server brings the drink portion along, staging it on your table ready for photos. Then the drink is poured and smoke billows as the dry ice reacts with the drink. The Sugar Factory knows you want a picture or video of their signature presentation, and servers are ready to help set the stage for great photos.
Each drink contains about 8 ounces of alcohol, about the equivalent of 4 cocktails. Prices start about $30 for a goblet drink.
Sugar Factory Orlando expects to use about 800 pounds of dry ice each week in their signature goblet drinks.
It's not just cocktails. There are plenty of dessert options, too! Including the King Kong Sundae, a $99 24-scoop sundae with every topping at the Sugar Factory and tons of candy, plus fireworks and a show when it comes out.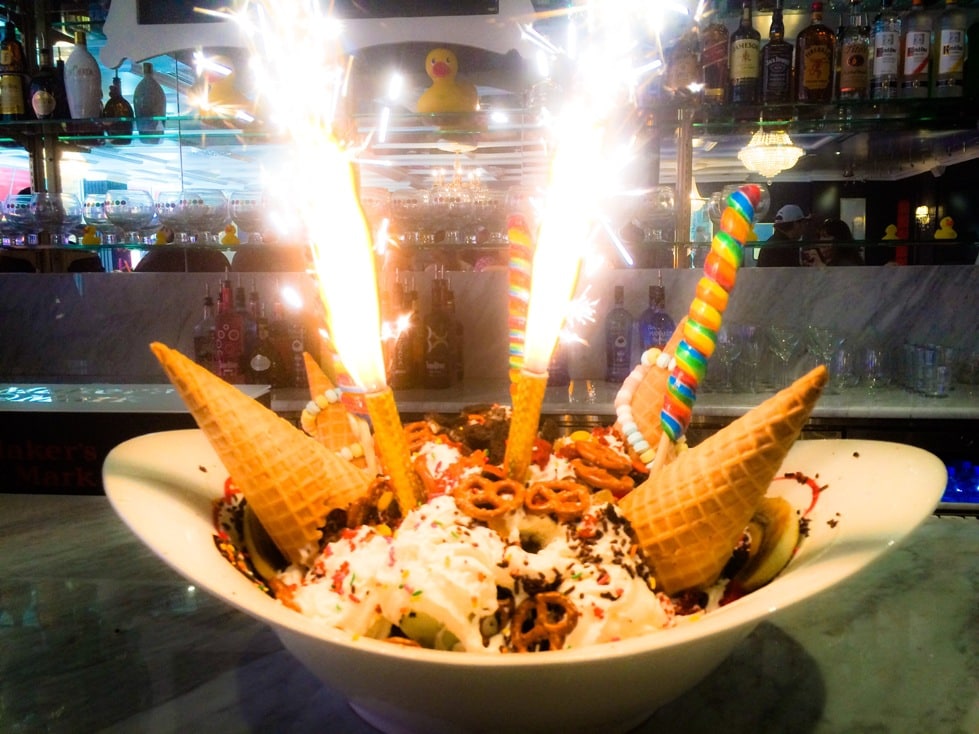 A massive retail store jam packed with candy and candy gifts, is available, too, as well as an ice cream bar.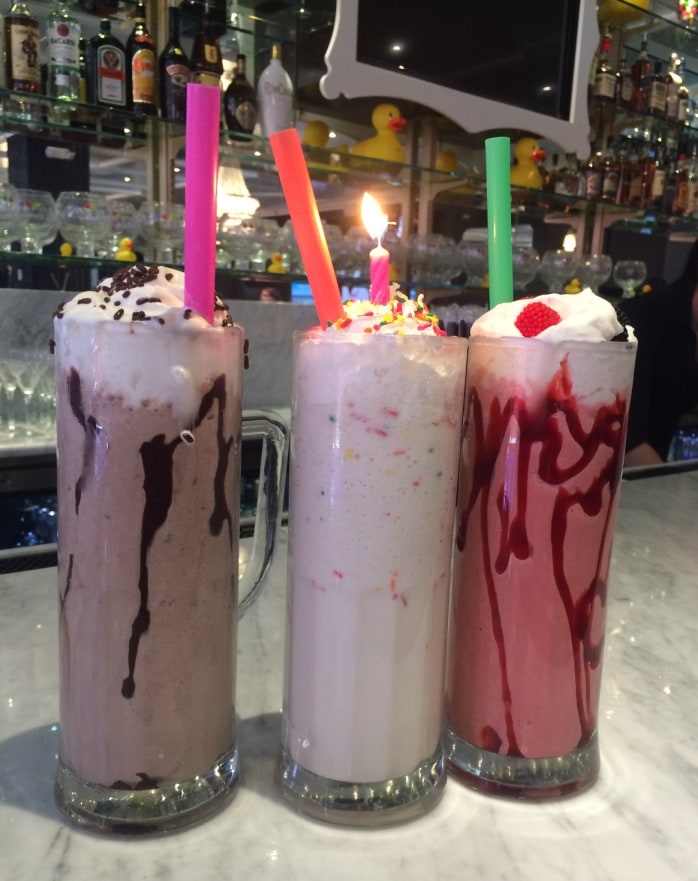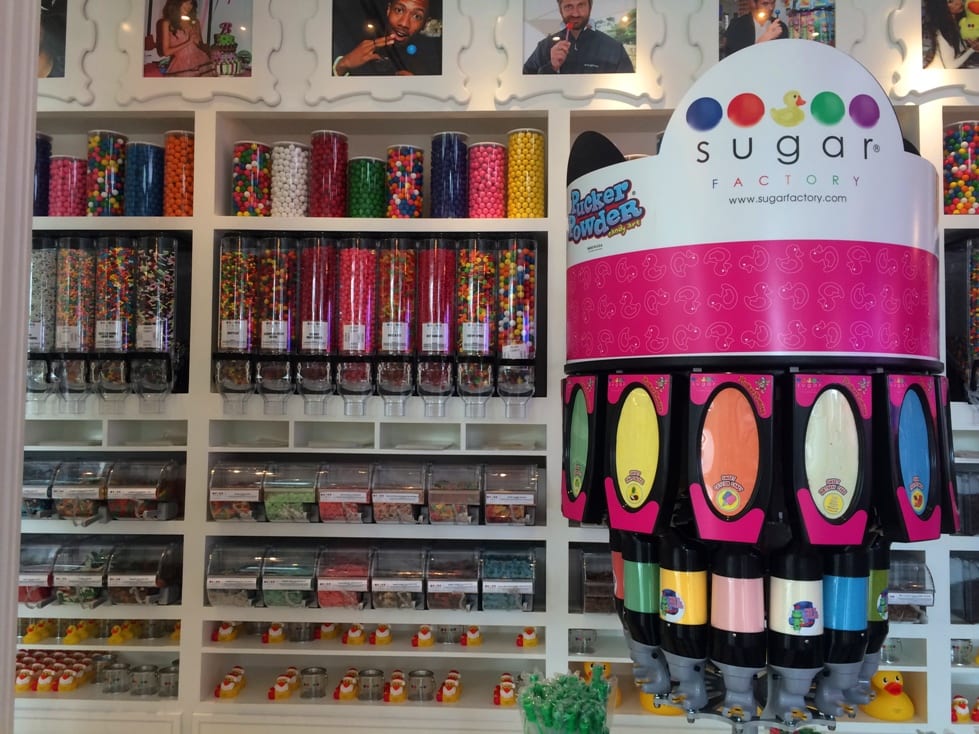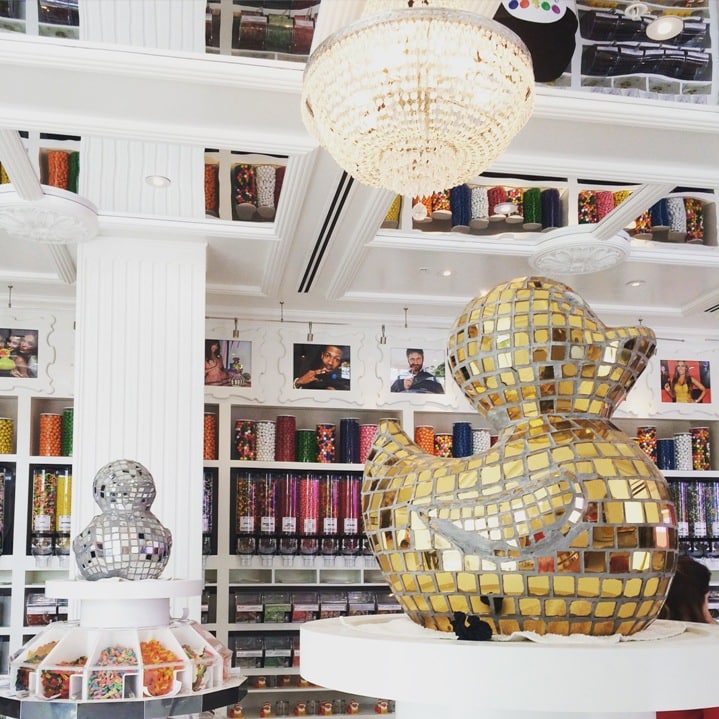 Pin and Share!

Food is part of the menu, as well. After all, you need something to soak up all of that sugar and alcohol, right? The massive menu is more like a book. Some of the favorite options include chicken and waffles, red velvet pancakes, fried macaroni and cheese balls, and meatballs.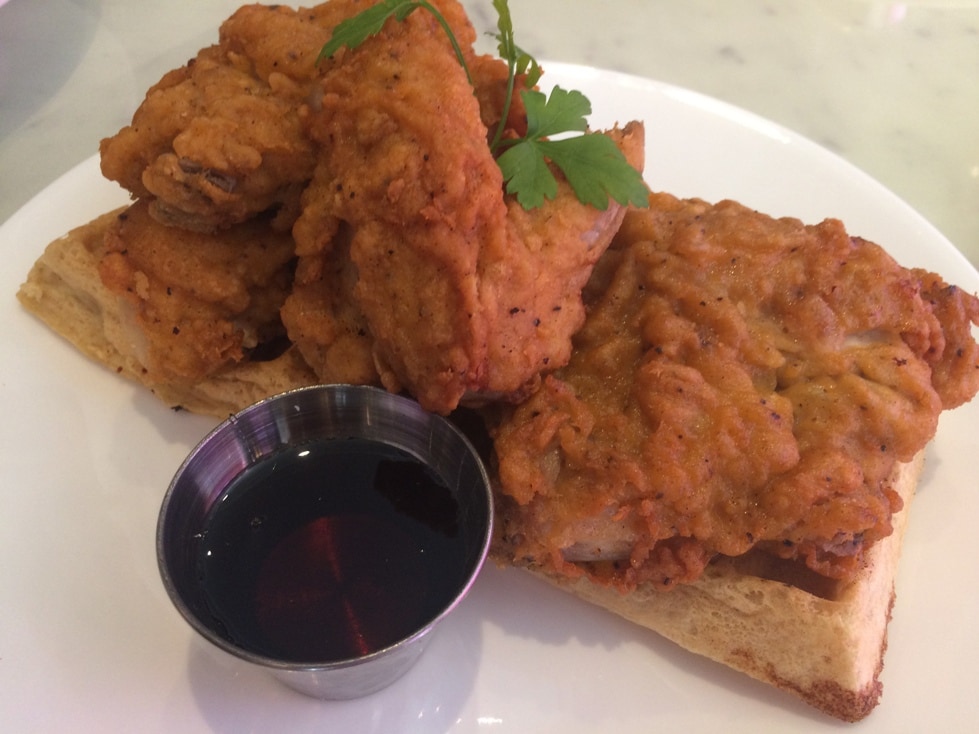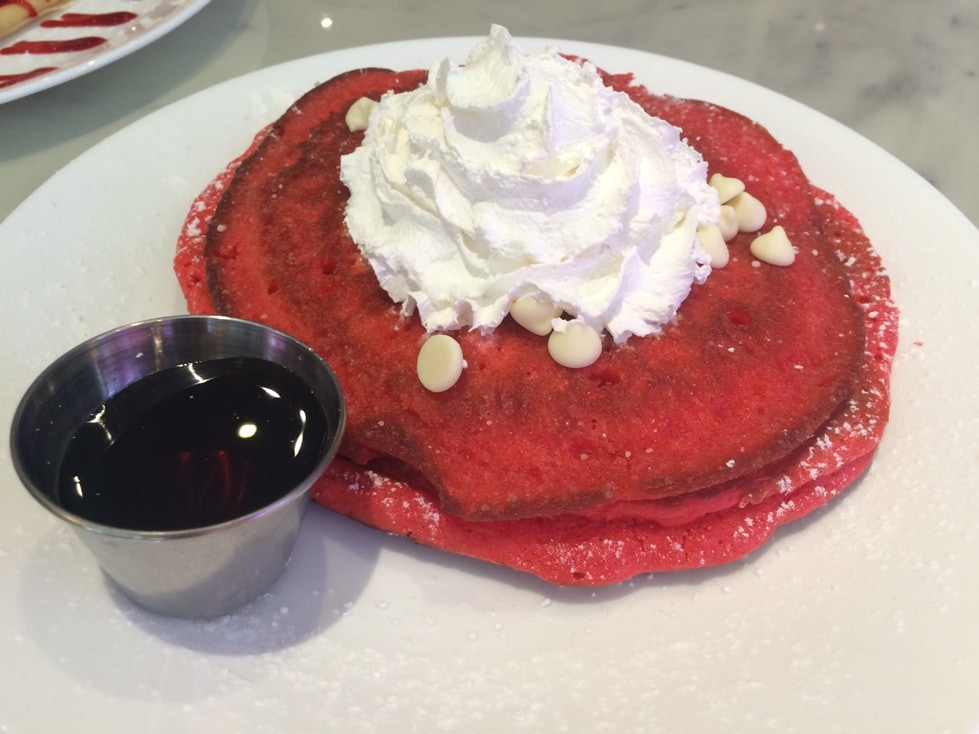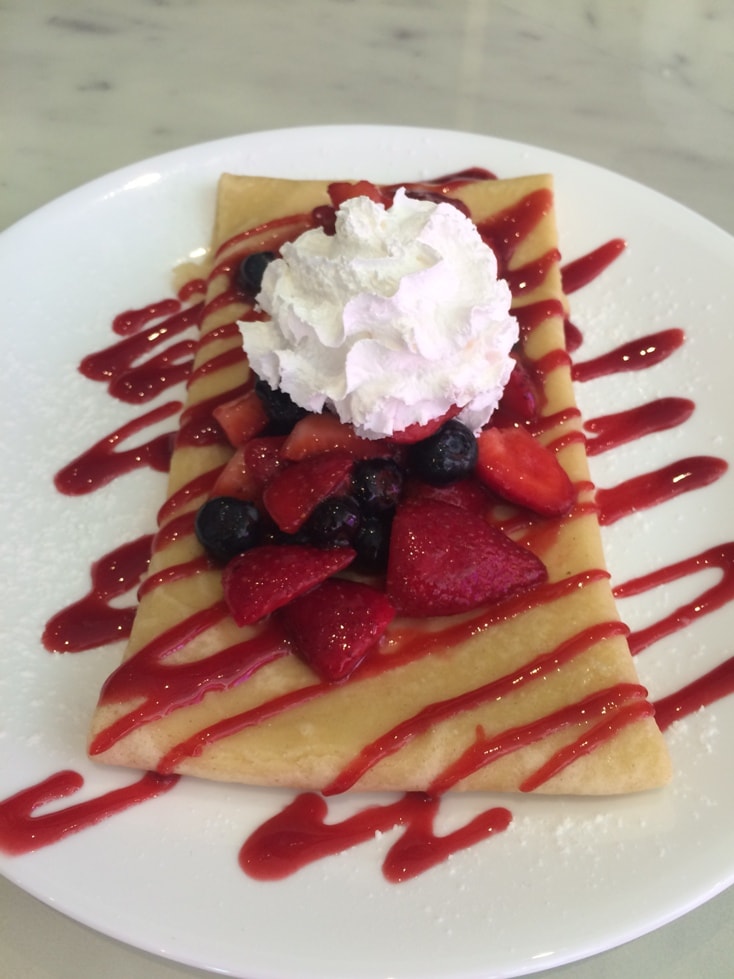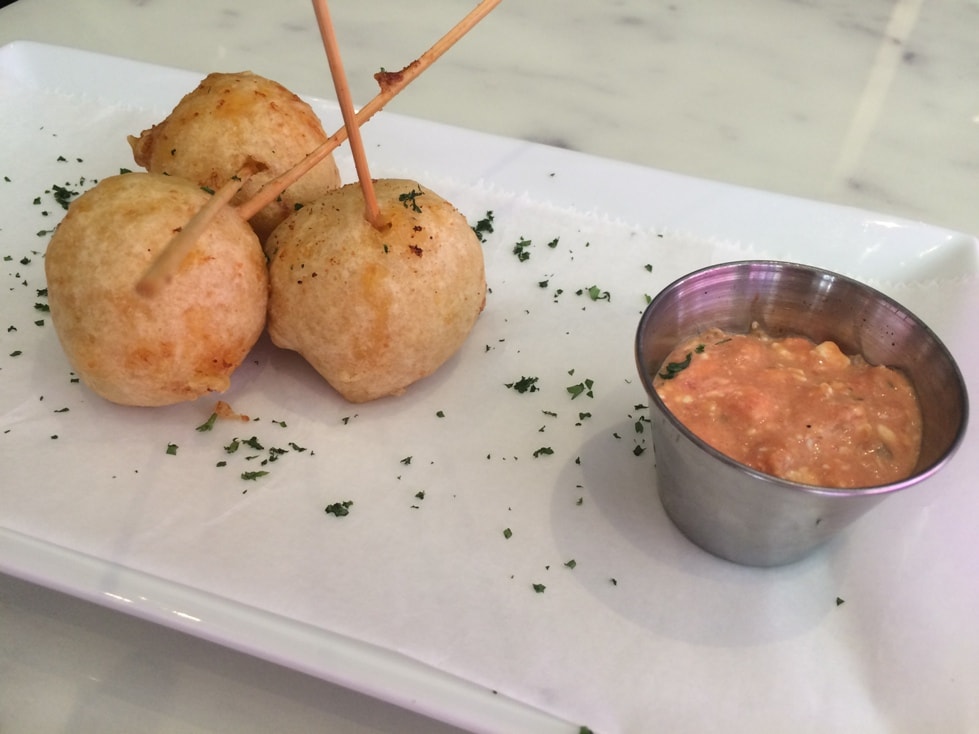 The Sugar Factory is open from lunch to late night, with brunch options on the weekends.