Volcano Bay is the waterpark at Universal Studios Orlando. It is a fun-filled day of water slides, pools and aquatic adventures.
How do you get to Volcano Bay, though? Where do you park and how far do you have to carry all of your stuff? We are answering all of your most-asked questions in our Ultimate Guide to Volcano Bay Parking in Orlando.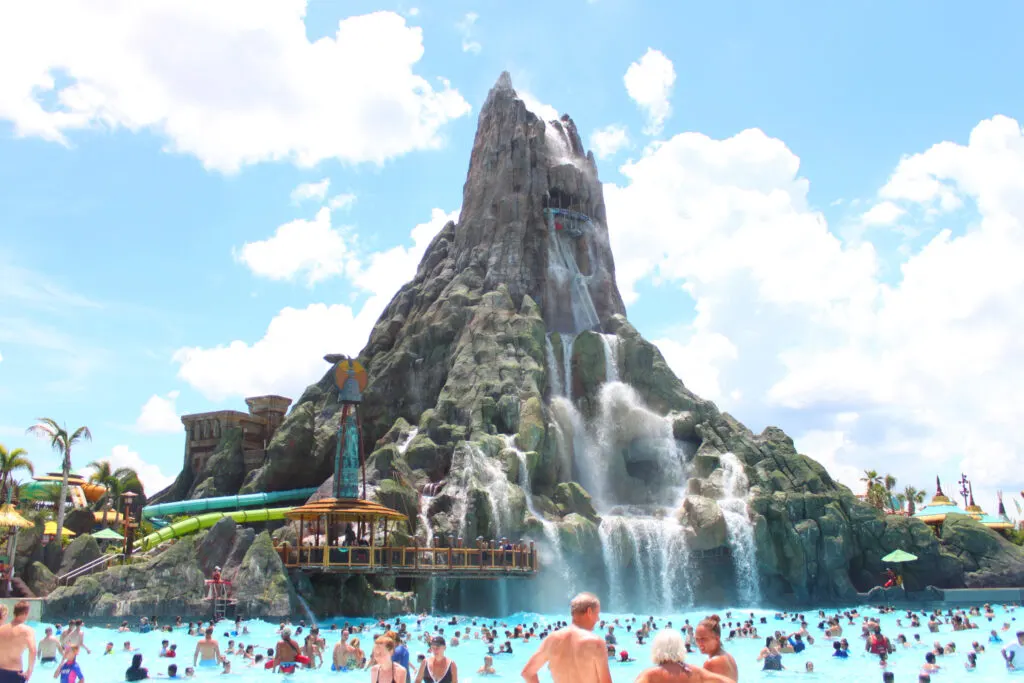 Is There Parking at Volcano Bay?
No, there is no parking at the actual water park. You cannot park outside of Volcano Bay and walk in.
There is parking for Volcano Bay in the one parking garage at Universal Studios Orlando. This parking garage is for the two theme parks, Universal CityWalk, and Volcano Bay.
Volcano Bay parking is on the first level of the garage.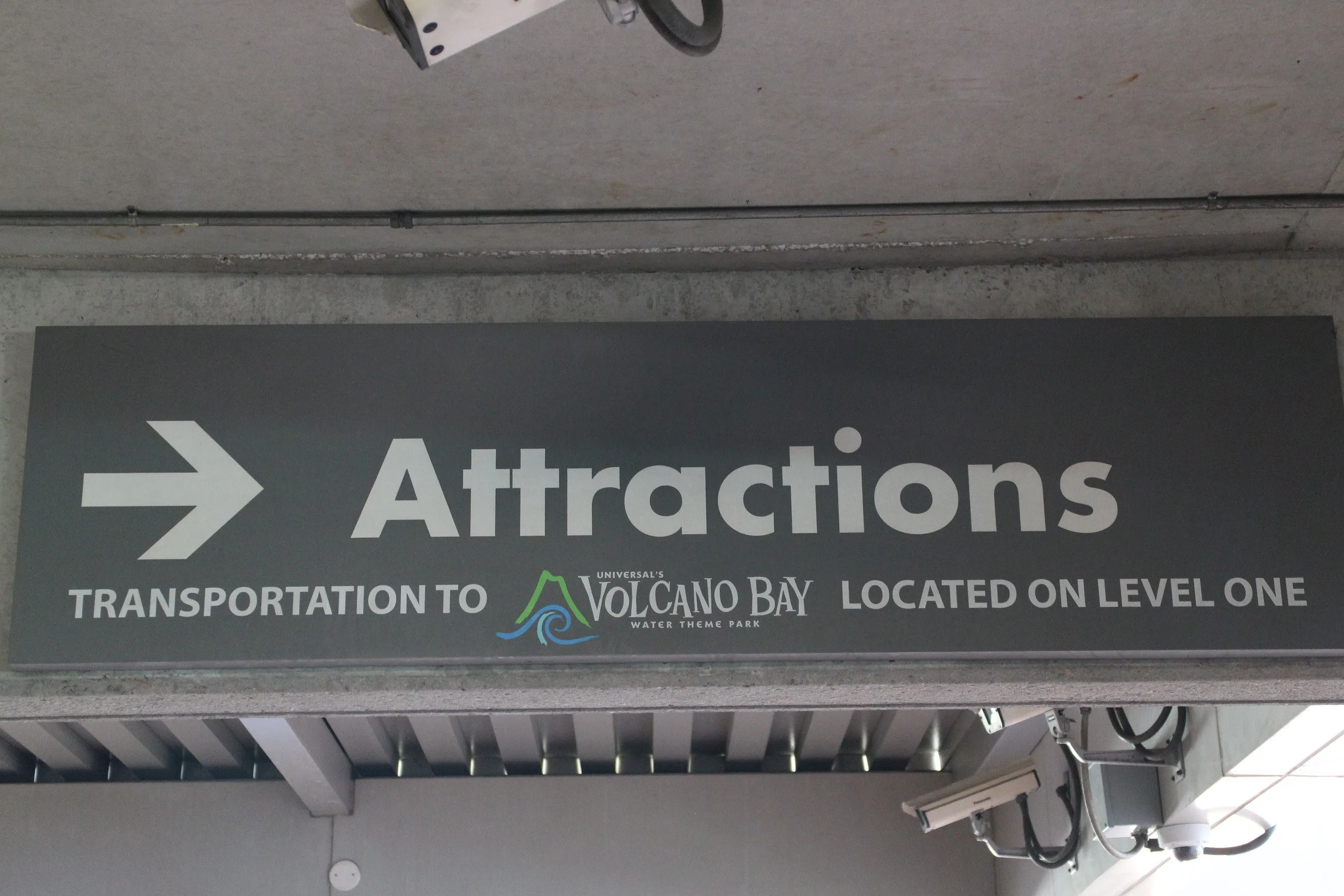 How Do I Get From the Parking Garage to Volcano Bay?
After parking in the parking garage in the designated section on the first level, you will board a complimentary shuttle bus that brings you to Volcano Bay's entrance.
If you are using a ride share or taxi to get to Volcano Bay, the ride drop off location at Universal Studios is on the top of the garage.
How Much Is Parking at Volcano Bay?
Parking is not free at Volcano Bay.
You will need to pay for parking. The standard parking rate at the Universal Studios garage is $30 a vehicle, per day.
While there are ways to get free parking at Universal Studios, most of the ideas will not be possible for a water park visit unless you are an annual pass holder.
Can I Take a Shuttle Bus to Volcano Bay?
Yes, you can take a shuttle bus from Universal's Endless Summer resort to Volcano Bay water park.
Endless Summer, both Dockside and Surfside locations, is an official Universal Orlando hotel and can offer this free perk to its guests.
Can I Walk to Volcano Bay?
Yes, you can walk to Volcano Bay water park. This is one of the perks of staying at Universal Orlando's Cabana Bay Beach Resort.
There is a walkway that you can take from Cabana Bay to Volcano Bay if you would prefer to walk.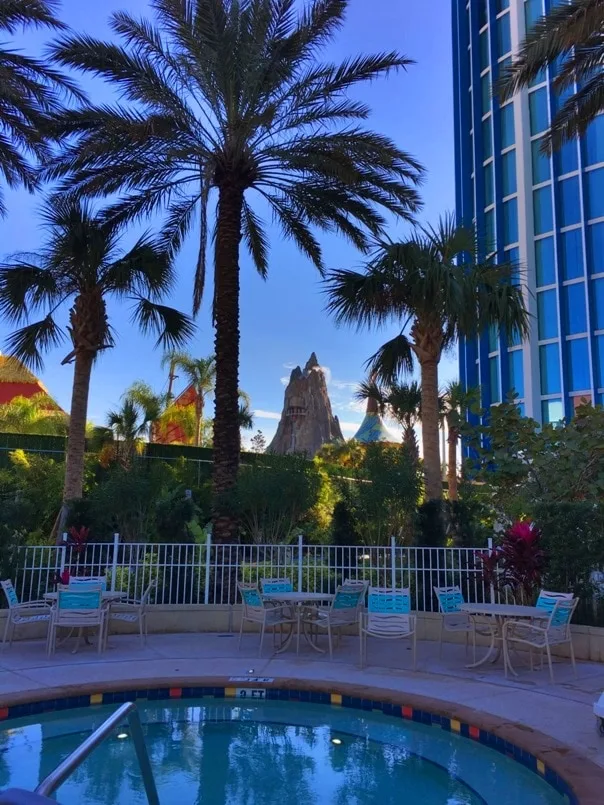 Can you park at Cabana Bay Beach Resort and walk to Volcano Bay? You could, but it wouldn't save you money. In fact, it would cost more money to park at Cabana Bay as a day guest because the parking prices are outrageous if you are not an overnight hotel guest.
More Helpful Tips
If you are visiting Volcano Bay at Universal Orlando, be sure to see our other helpful guides: