Walterboro, South Carolina is an easy stop along I-95. A larger city than most along the East Coast highway heading towards Florida, is has some intriguing attractions, dining and shopping. Walterboro, SC makes the ideal place to stop, stretch your legs, or even stop for a night along the drive.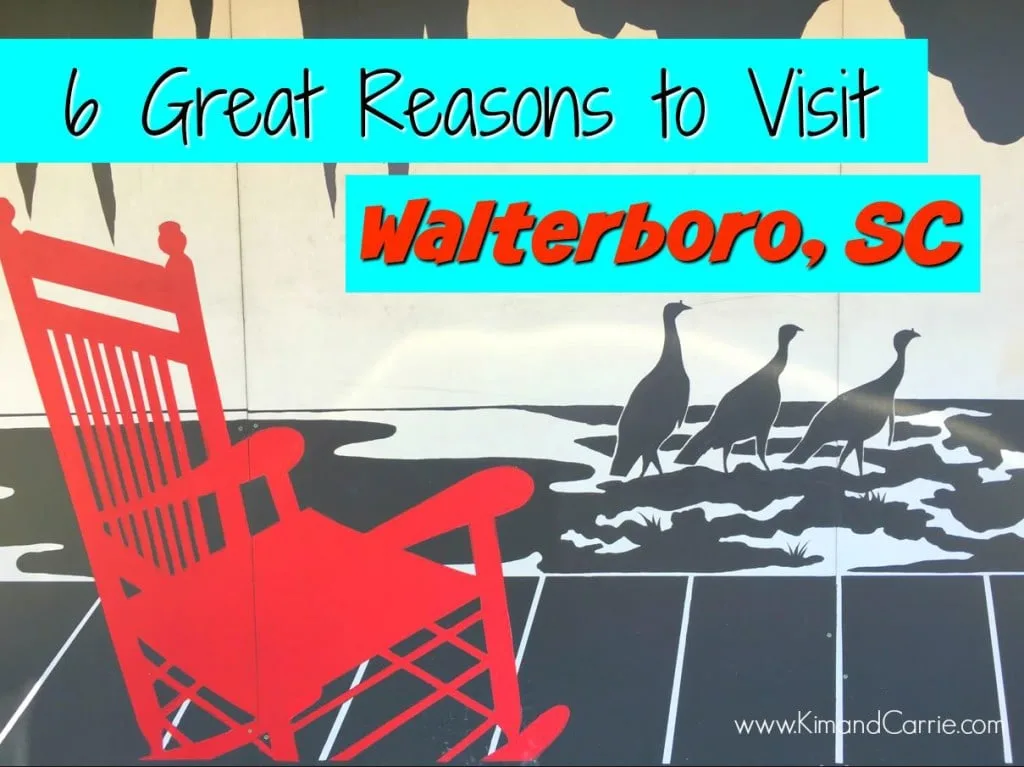 Worth a stop during any I95 road trip, here's what we suggest during a Walterboro visit, whether it's just 30 minutes or a few hours:
South Carolina Artisans Center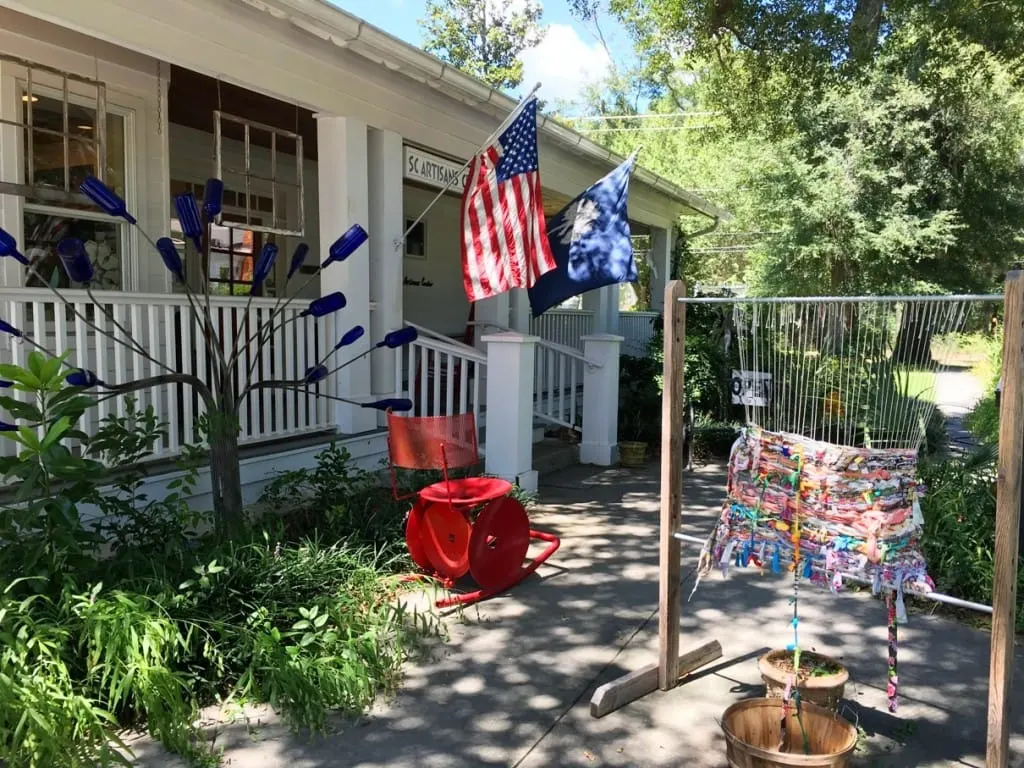 I can't say enough about the South Carolina Artisans Center. It's the "Official Folk Art and Craft Center of South Carolina" and it's open 7 days a week.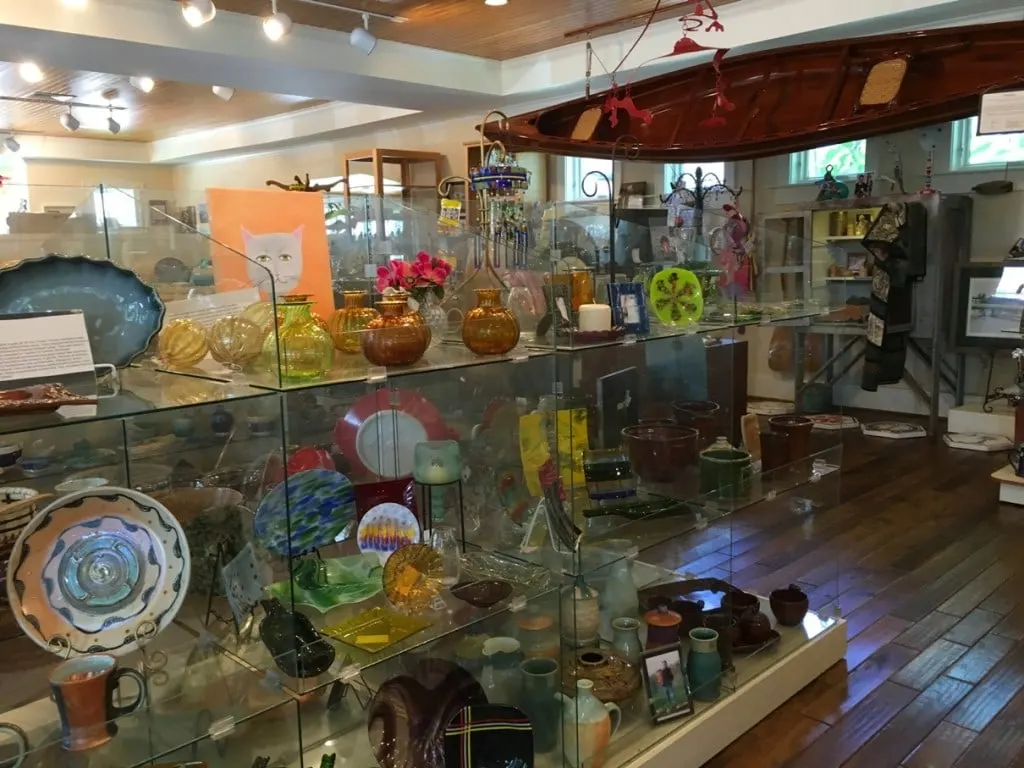 I've stopped before, about a decade ago, and it has changed so much over the years. What hasn't changed, though, is the amazing collection of artwork, crafts, pottery, and other artisan products produced by more than 300 of South Carolina's juried artists.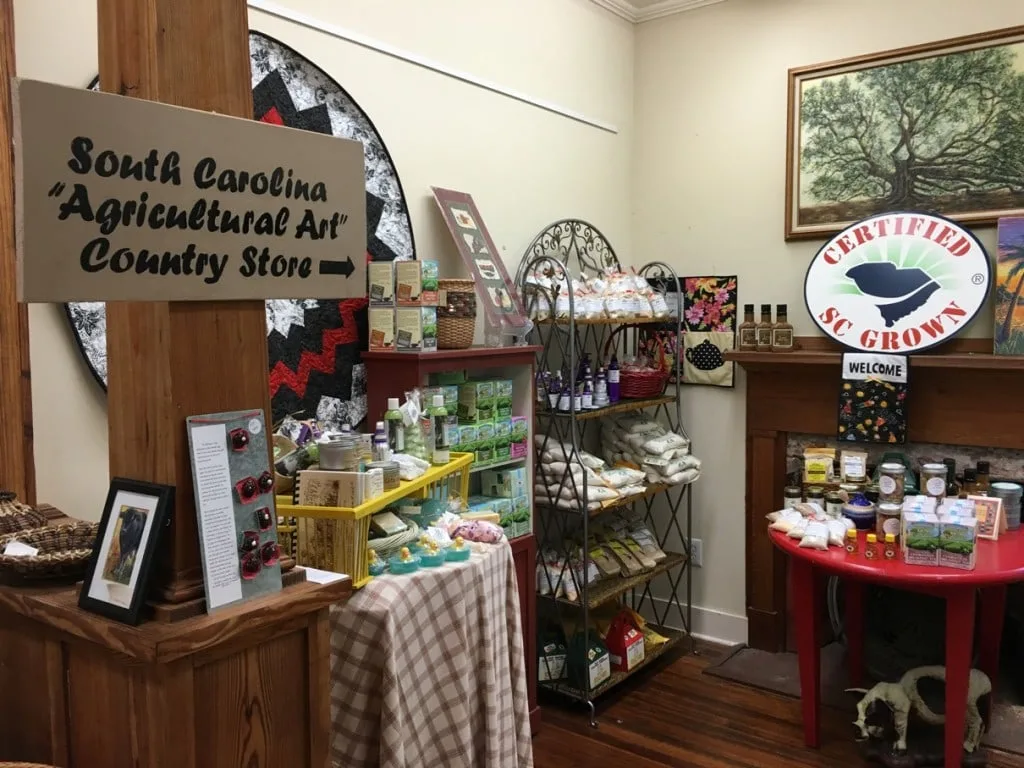 I absolute love the unique community loom outside, which allows anyone to weave colorful fabric to help create a community-based piece of art.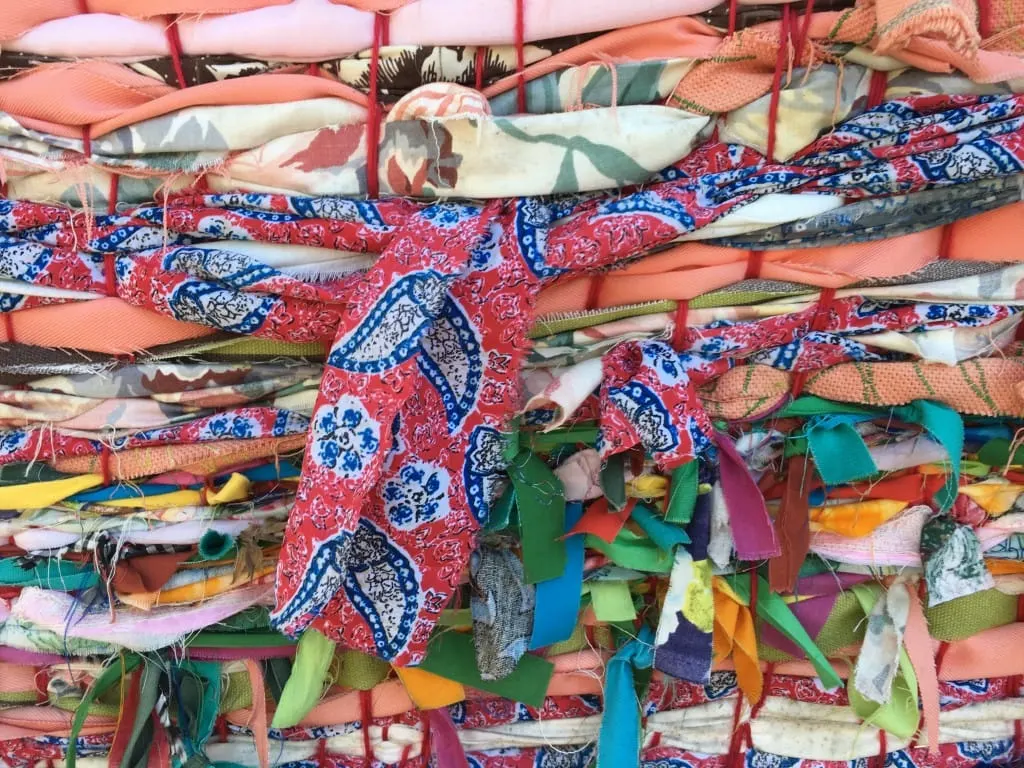 A pass-along garden is found on the grounds, a Southern tradition where plant cuttings are passed along to friends and family. The garden showcases native and heritage plants. Out front, you'll find a tree definitely not native to the landscape – a Gullah bottle tree. Tradition says that it captures evil spirits in the bottles on the tree form.
Keeping with Southern hospitality, I was overwhelmed when I was offered free cookies, coffee and bottled water when I entered. Y'all, they know how to represent the South here!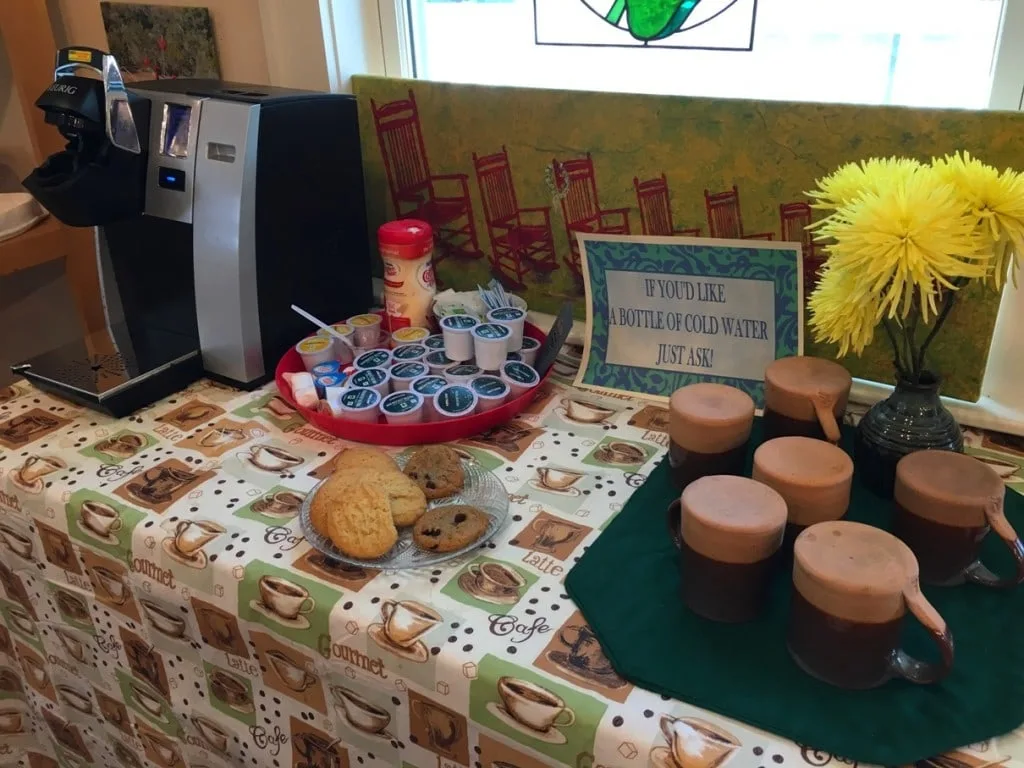 It was such a welcome gesture, and the South Carolina Artisans Center was such a large shop, that I wanted to stay for hours. In fact, I did do some shopping and stayed for just long enough to stretch my legs and feel human again.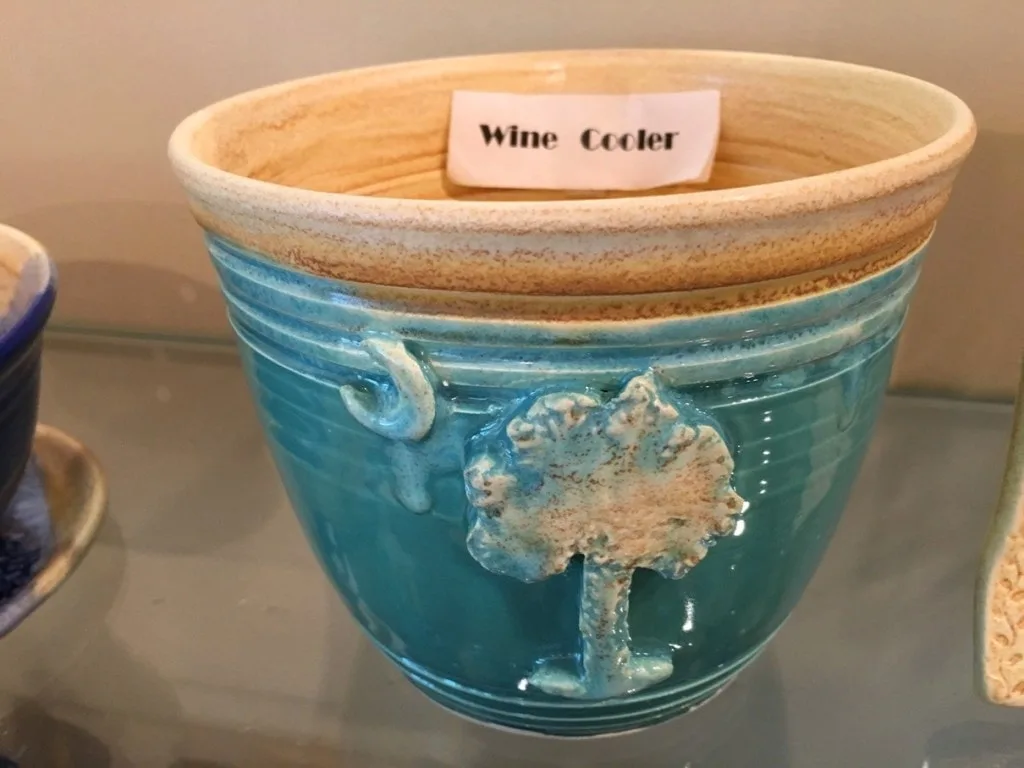 This is the place to go to get a unique gift – especially if you're heading towards family or staying with friends along your drive!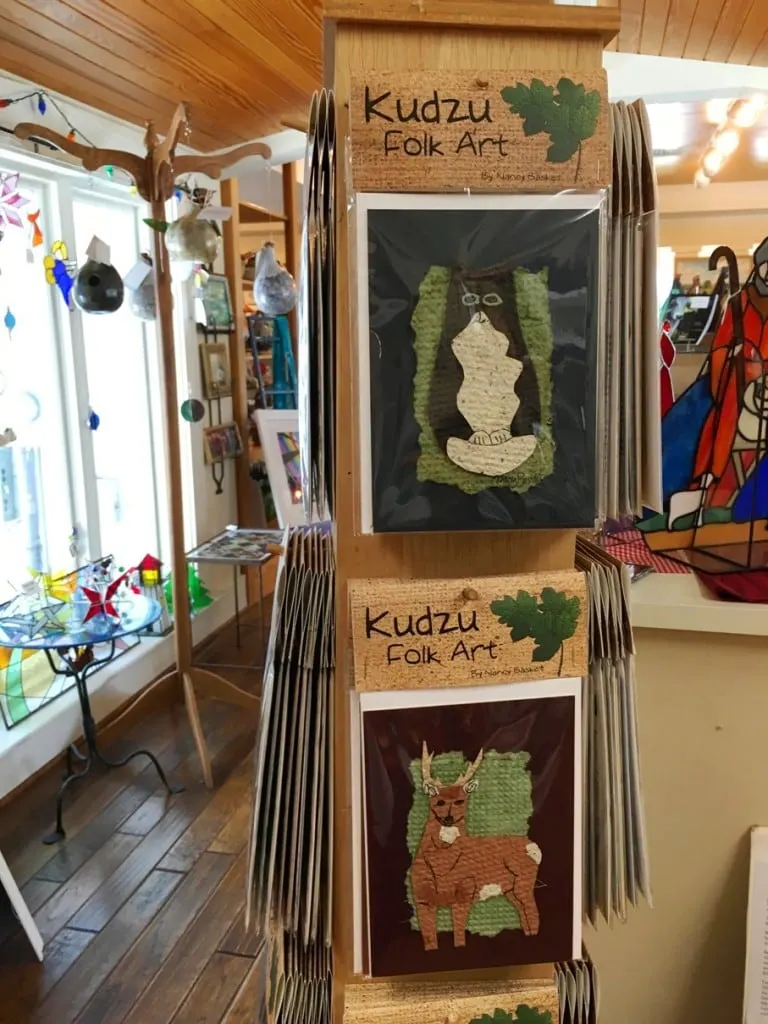 It's also the PERFECT place to pick up South Carolina souvenirs such as food, tea and body care products made in the state.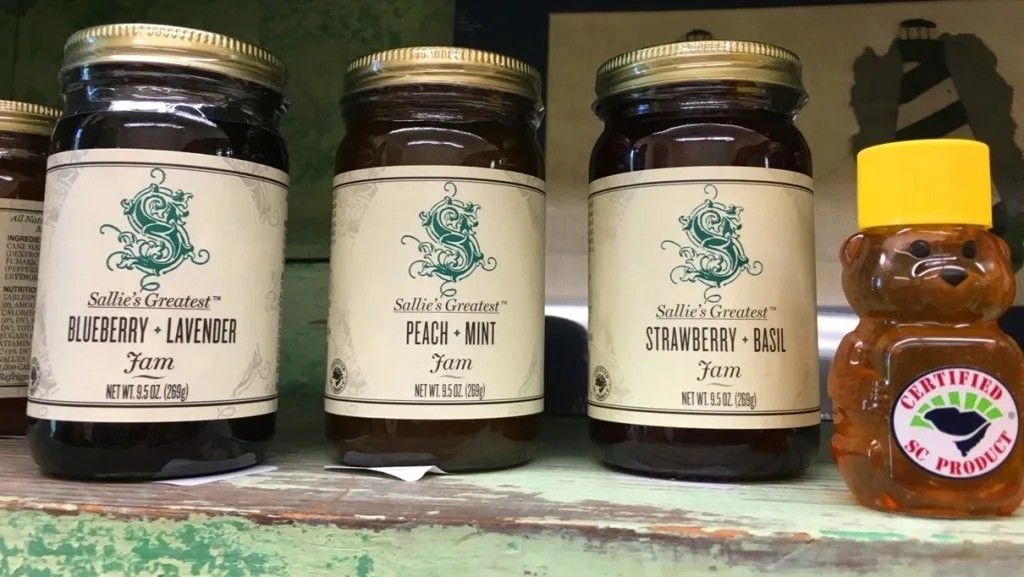 What can you find at the South Carolina Artisans Center? Pottery, jewelry, framed prints, blown glass, artwork, photography, home décor, food, honey, jams and jellies, grits, soaps, kids stuff, stained glass, Gullah heritage sweetgrass baskets, brooms, face jugs, unique antiques and more! Did I leave out anything?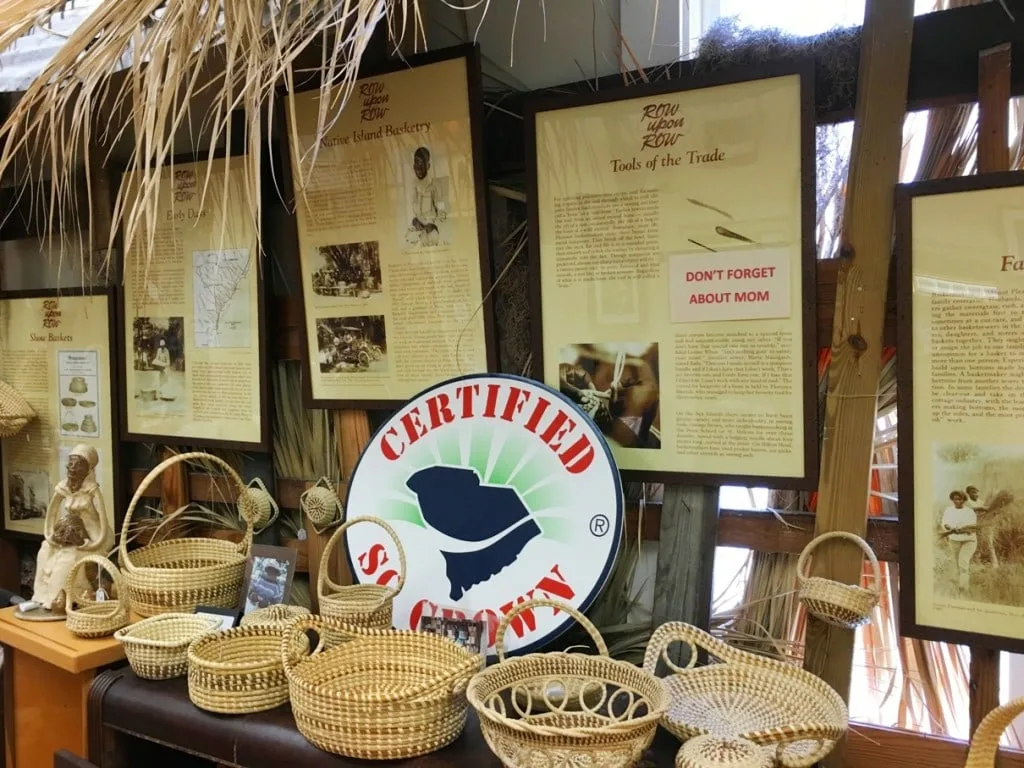 Don't think that everything is super expensive at the SC Artisans Center. It's not.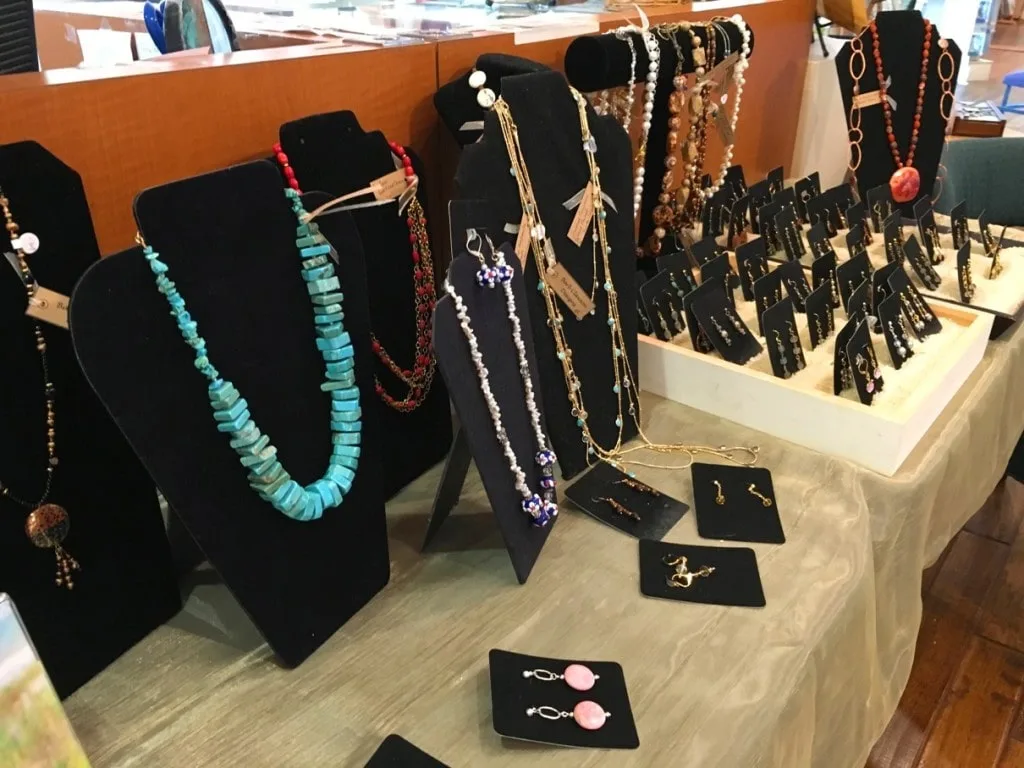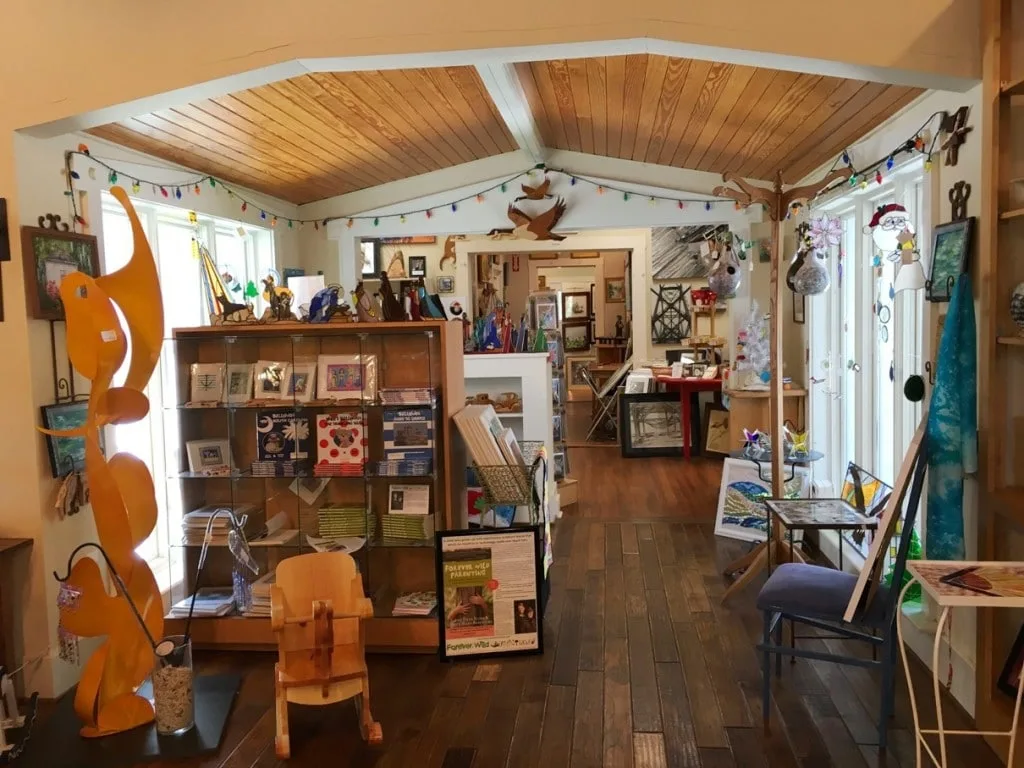 Sure, there are some things that cost more than I wanted to spend. But there were also fun finds (and a clearance section) that were suitable for the budget that I had.
Downtown Walterboro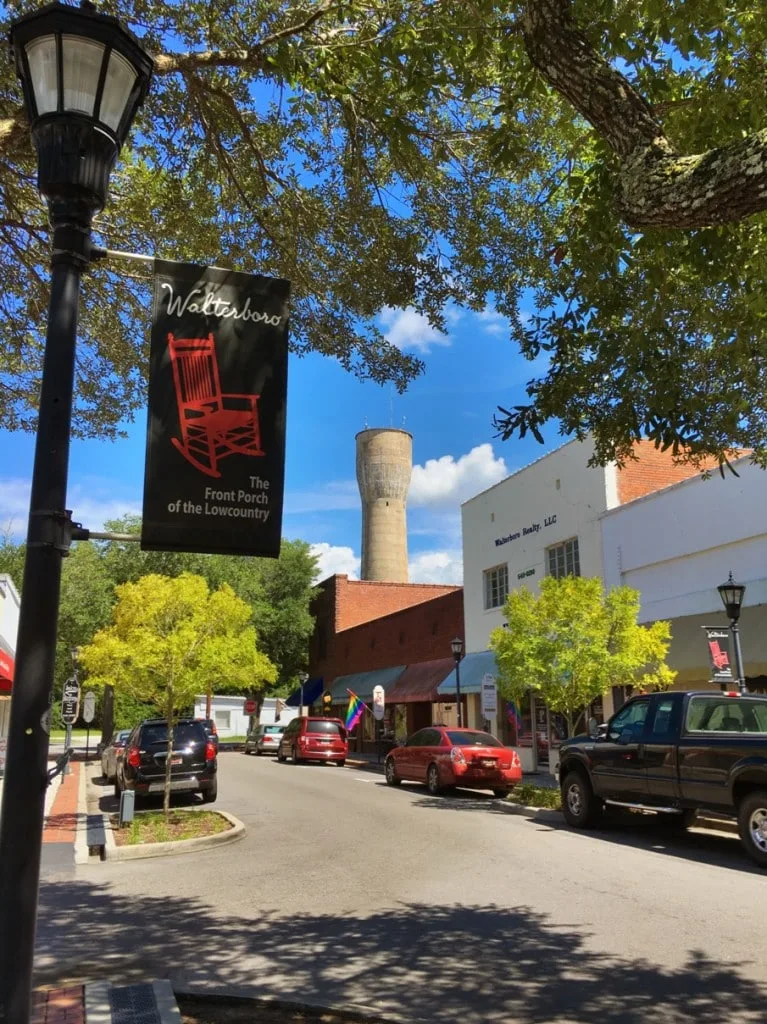 Antique shopping is popular along the small, uncrowded main street of downtown (it's called East Washington Street). It's a place that really harkens back to simpler times. Antique shops (14 of them) line the streets, offering something for anyone willing to look for it. Three jail cells that used to house travelers who couldn't afford lodging make up the base of the 100,000 gallon circa-1915 water tower that stands high over Washington Street.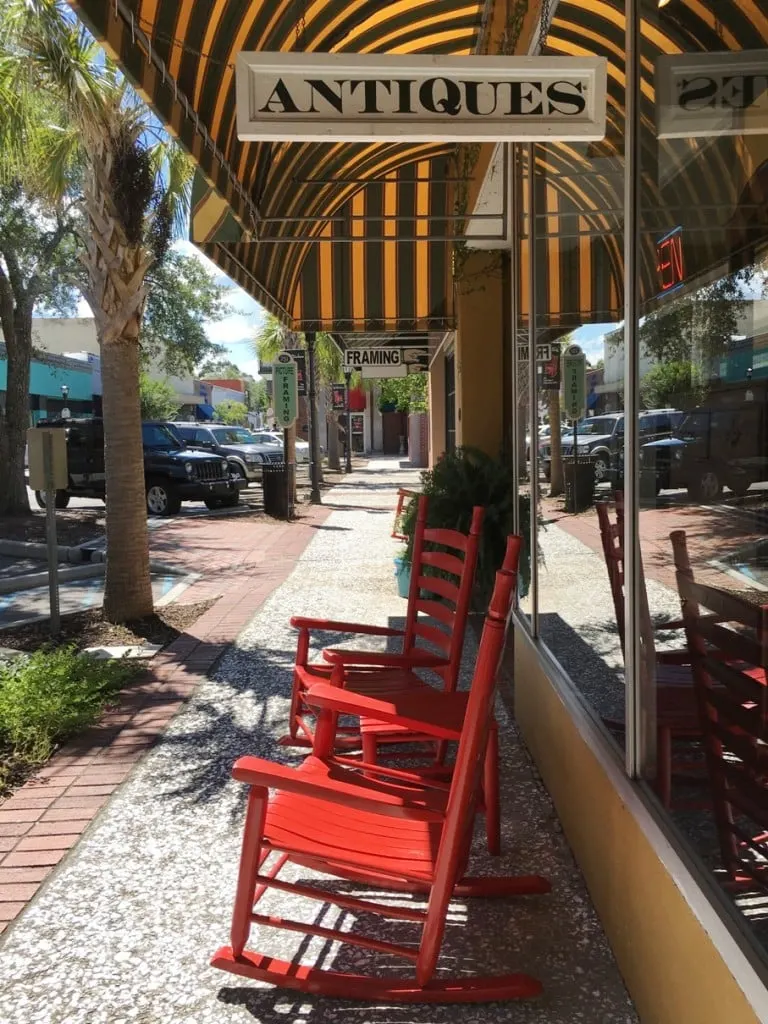 Red rocking chairs are the symbol of Walterboro, which calls itself the Front Porch of the Lowcountry. You'll find them everywhere. There's even a mural painted downtown showcasing the symbol of Walterboro.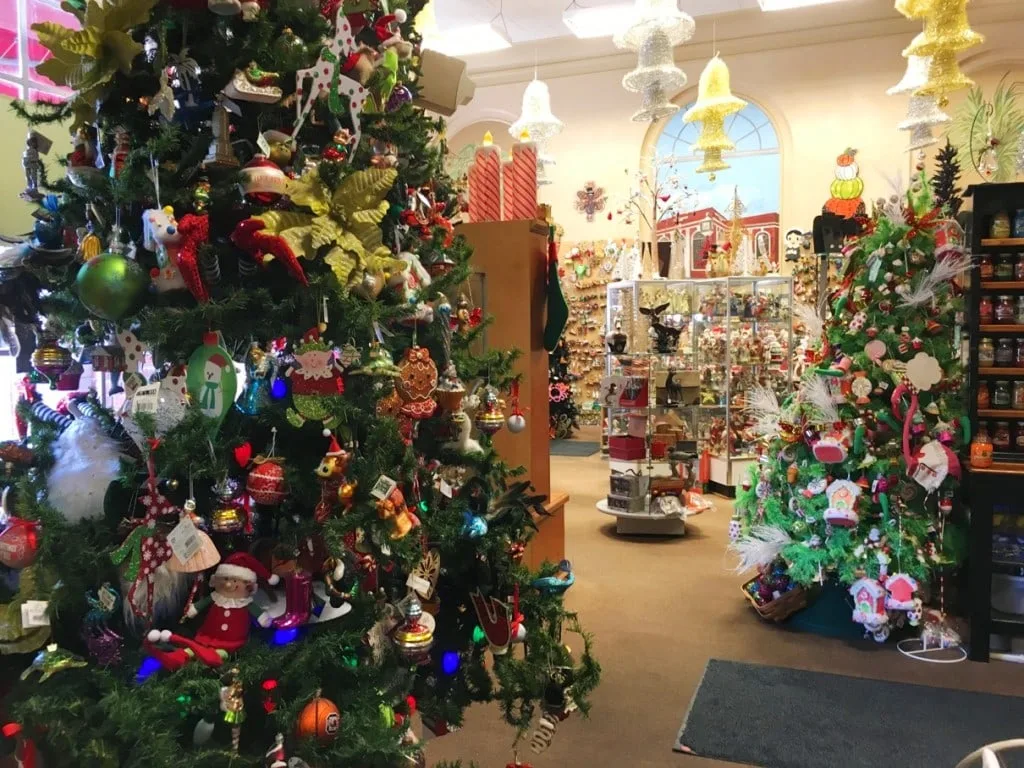 I enjoyed shopping in the Old Bank Christmas and Bakery. This large store is always decorated for Christmas with Christmas trees, Christmas ornaments and Christmas décor. They do sell other holiday items, too, such as Halloween and Thanksgiving.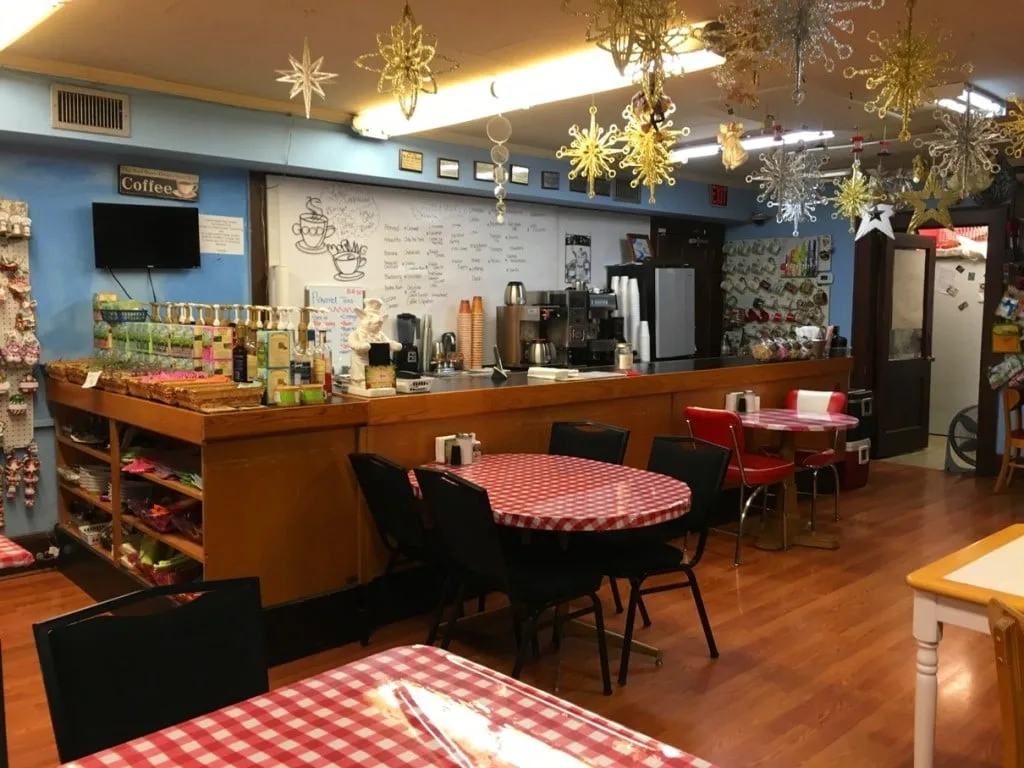 Grab a bite at their café inside which serves breakfast and lunch.
Tuskegee Airmen Memorial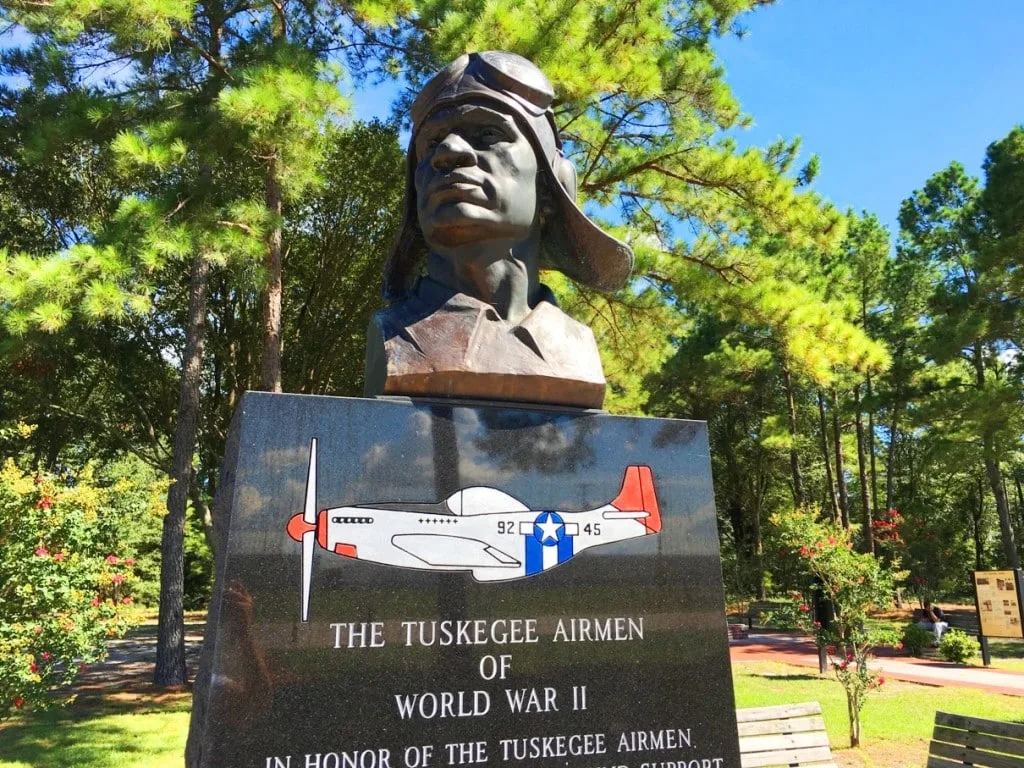 At the Lowcountry Regional Airport (it's really close to the main area you'll be driving, don't worry – and there are plenty of directional signs) you'll find an outdoor memorial to the Tuskegee Airmen, America's first African American military airmen.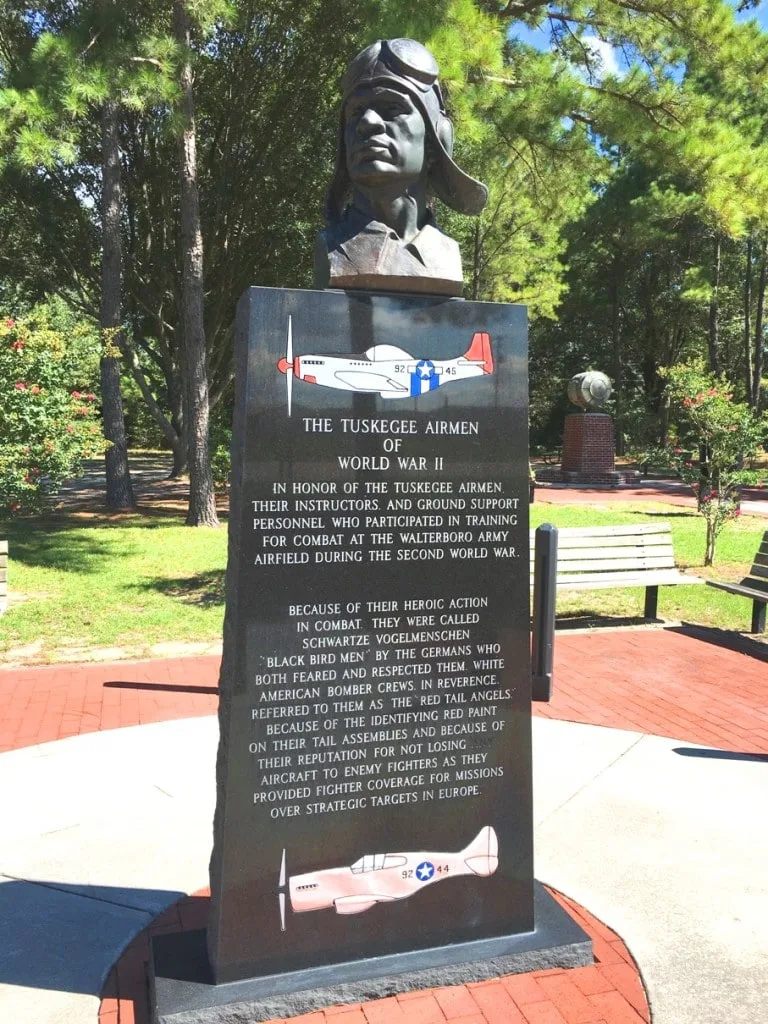 While a training ground for army airmen – including Tuskeegee Airmen – the Walterboro Army Airfield also was the site of a WWII POW camp and hospital.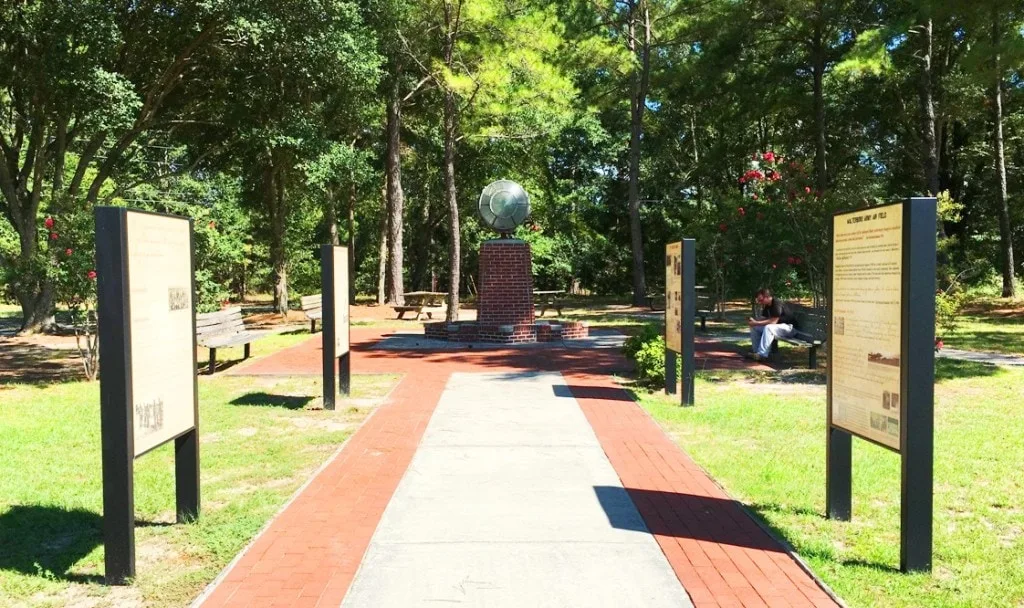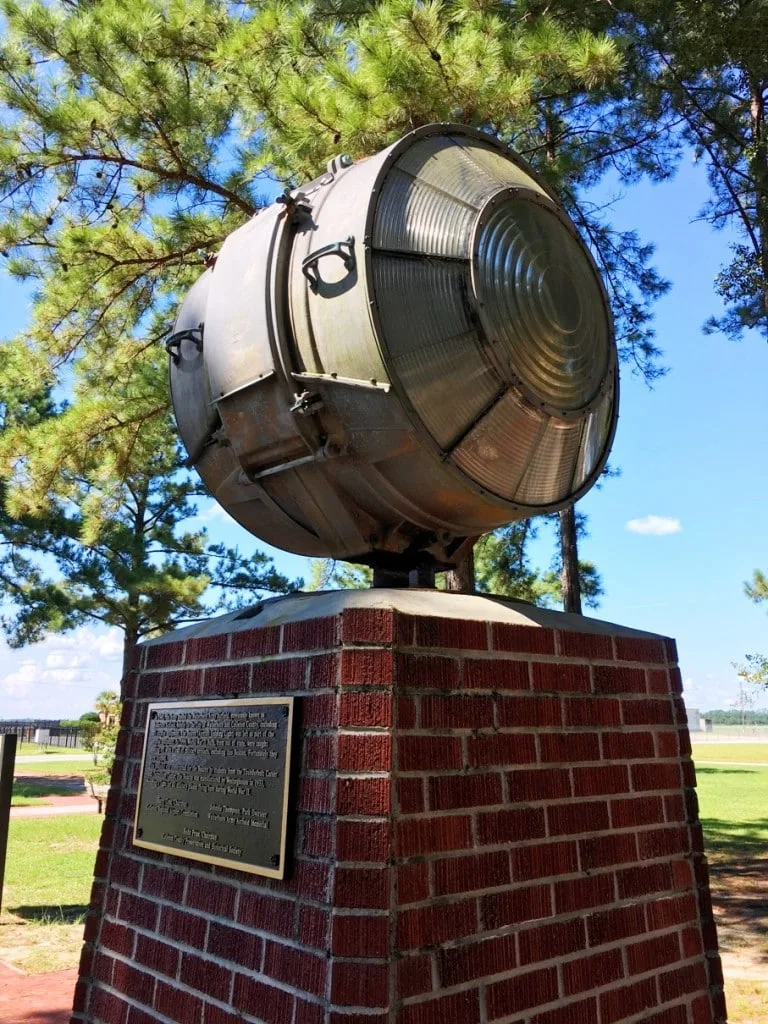 Lt. Colonel Hiram E. Mann received combat training at the Walterboro Army Airfield. He flew 48 combat missions during World War II. The local chapter of the Tuskeegee Airmen, Inc. is named in his honor.
Dukes BBQ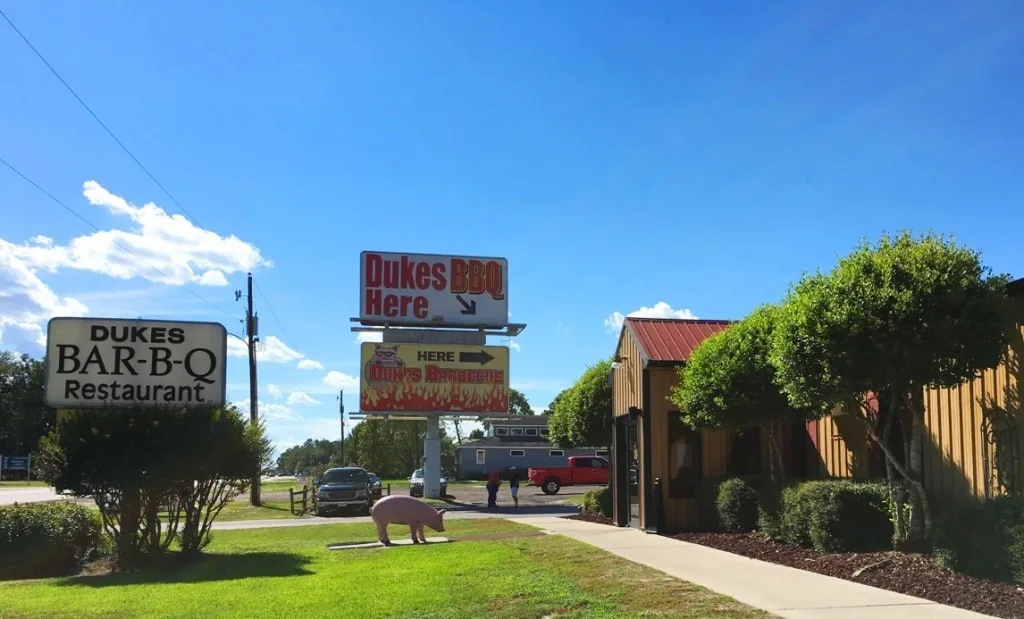 You'll pass by Dukes on the way to the Tuskeegee Airmen monument, so stop in on the way back through for hearty BBQ.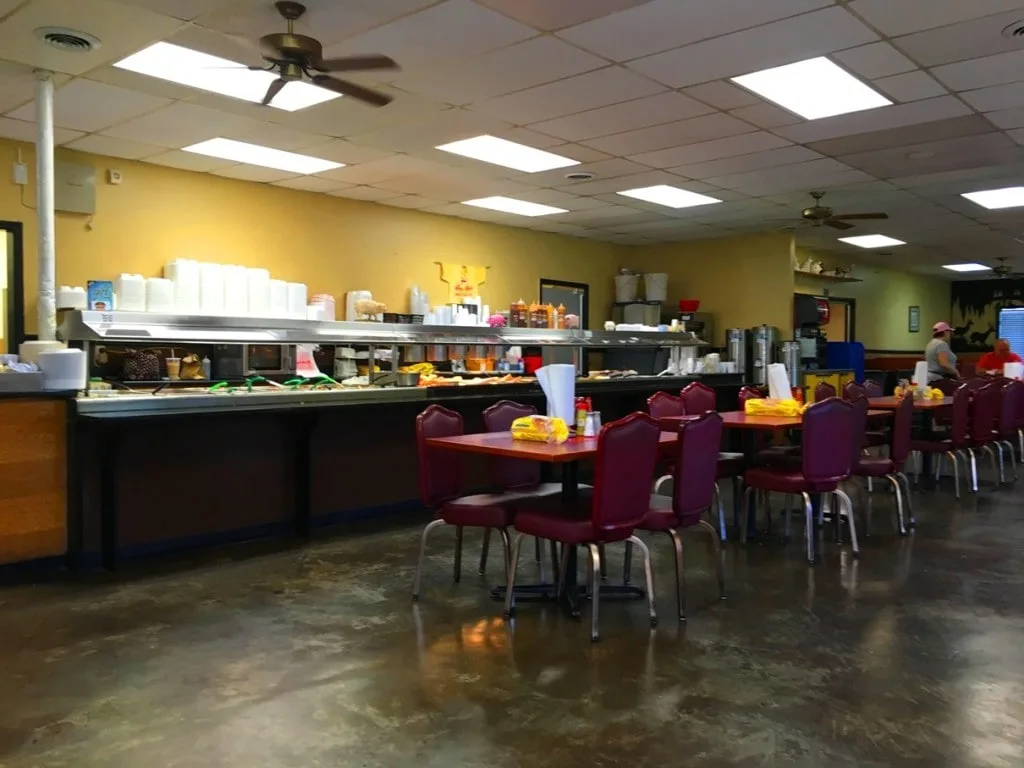 I was quite surprised when walking in to find out that there are exactly two things you can choose from here – the buffet or a sandwich. So the $12 buffet was clearly the obvious choice.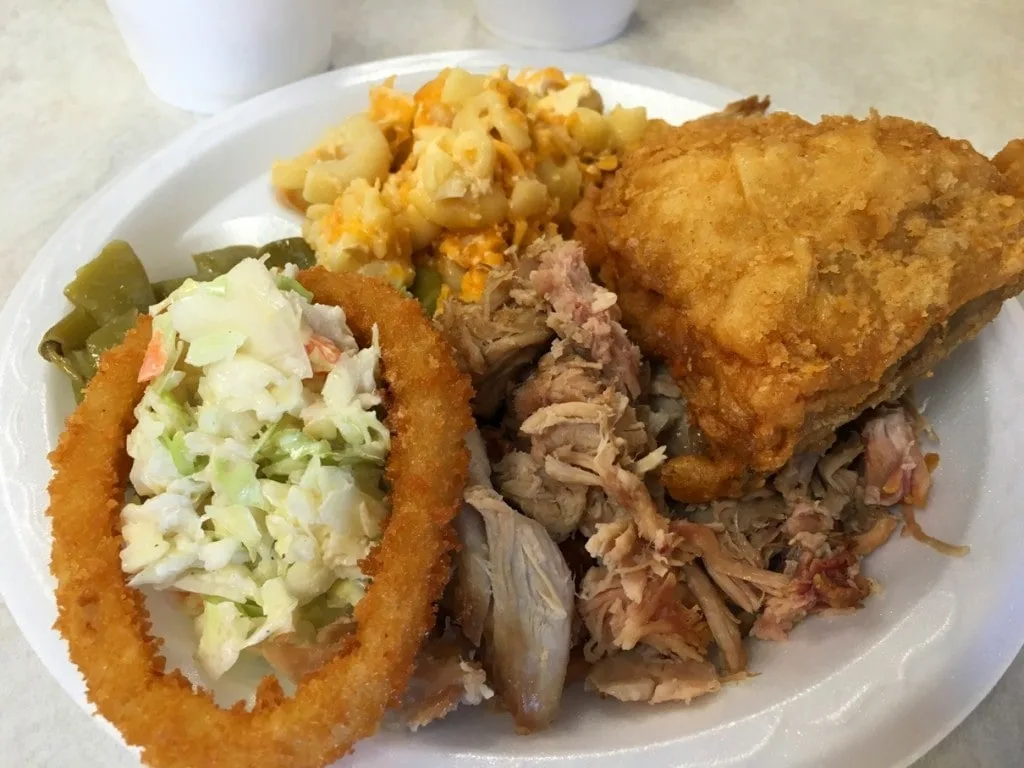 Laden with Southern cooking and typical barbeque fare, it's an all you can eat buffet complete with a drink and dessert.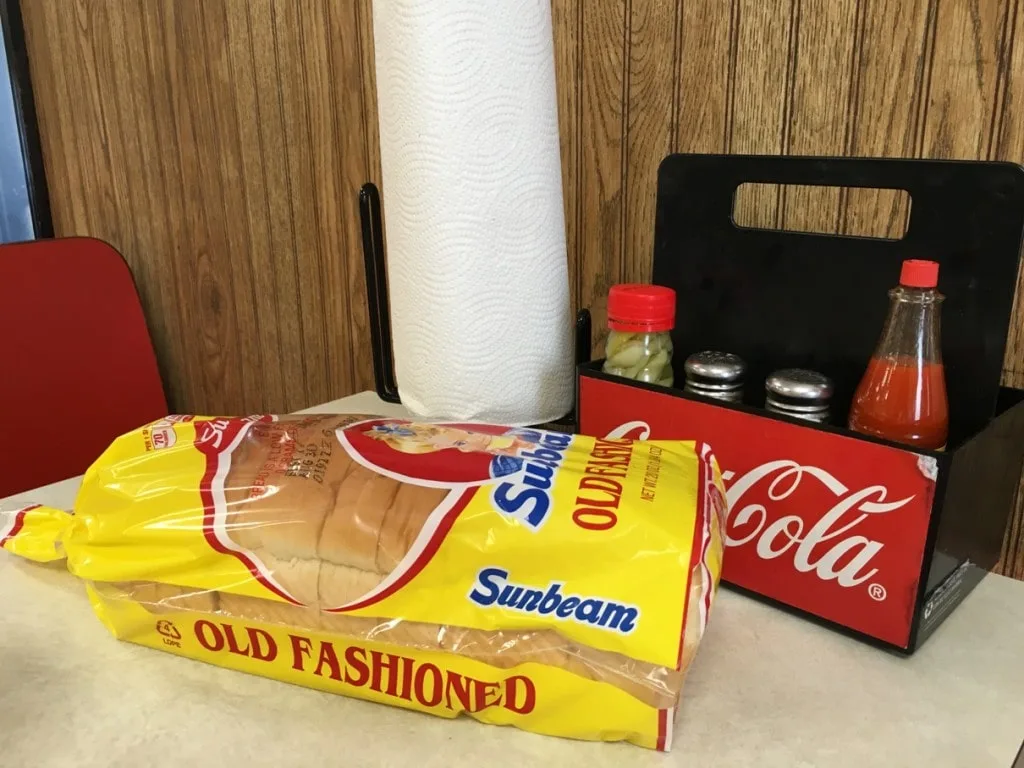 What I loved, though, is the loaves of white bread on each table, just waiting to be piled high with BBQ meat. Truly Southern.
Shopping and Dining
The big name stores that you recognize – and might need – are in Walterboro. Places like Walmart, Ace Hardware, Belks, Advance Auto, Bi-Lo and even Goodwill are located in the city, making it a convenient stop.
Also found in Walterboro are an array of restaurants, ranging from chains (Ruby Tuesday, Shoney's, Waffle House, Cracker Barrel, and fast food chains) to locally owned restaurants.
Pin For Inspiration – or Your Future Travel Plans

What Else?
I haven't been there, but the Great Swamp Sanctuary sounds like a great outdoor destination, along with the Walterboro Wildlife Sanctuary. The Colleton County Museum and Farmers Market sounds great, too, if you're in the area when it's open.
This is just one of the stops that we enjoy on I-95. Also check out our guides to Pooler, Georgia and our video of Where to Stay in Brunswick.