The Asheville Art Museum is now bigger and better than ever before. After a $24 million expansion, the museum has reopened with more space, a new cafe, a rooftop terrace and additional resources for community outreach and education.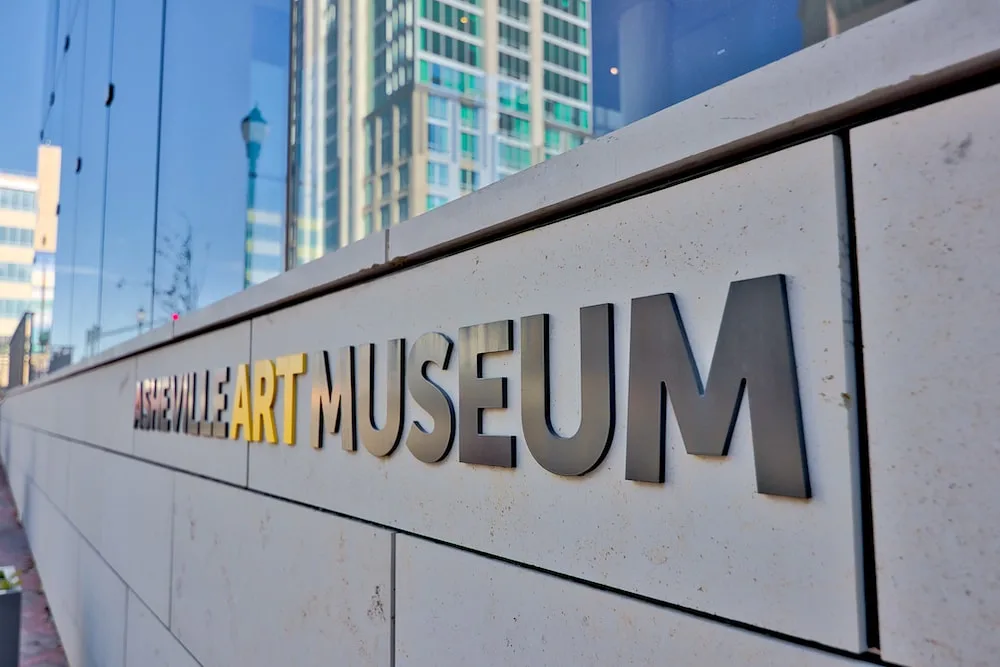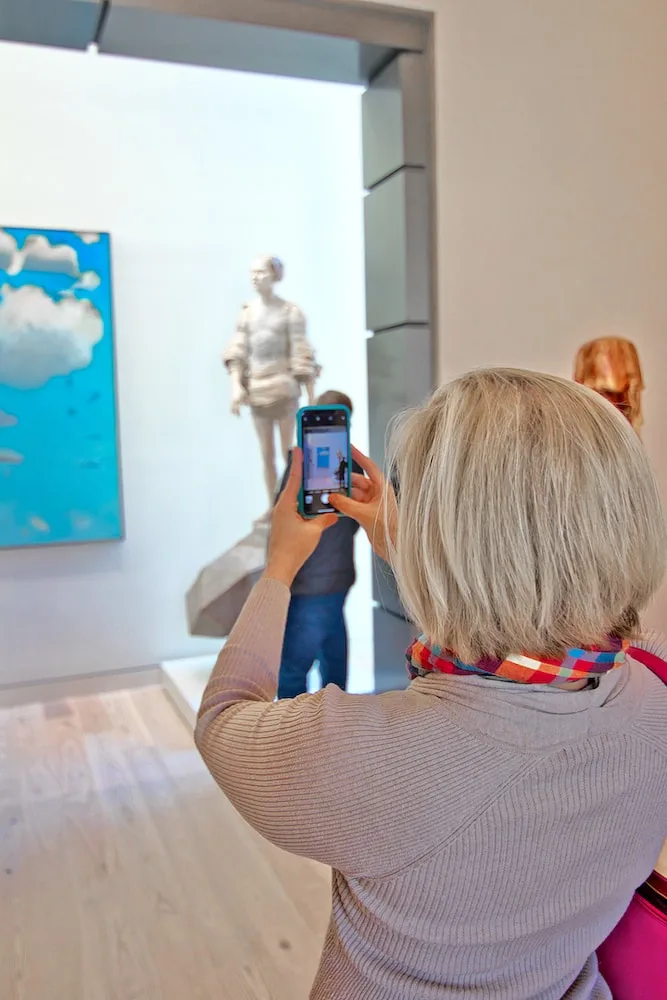 Striving to become a "cultural concierge" for all residents of western North Carolina and visitors to the region, the Asheville Art Museum definitely can't be missed during a visit to downtown Asheville.
What to See in the Asheville Art Museum
Guests walking to the Asheville Art Museum will instantly be welcomed by a large blue glass sphere in the plaza. The 2-ton sculpture is titled Reflections on Unity and was created by artist Henry Richardson.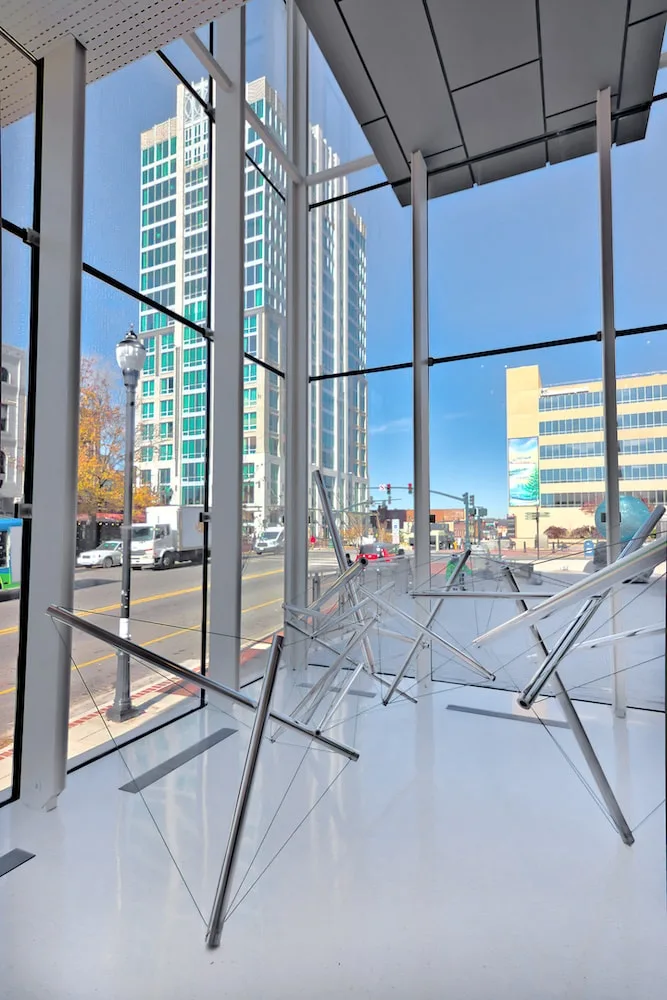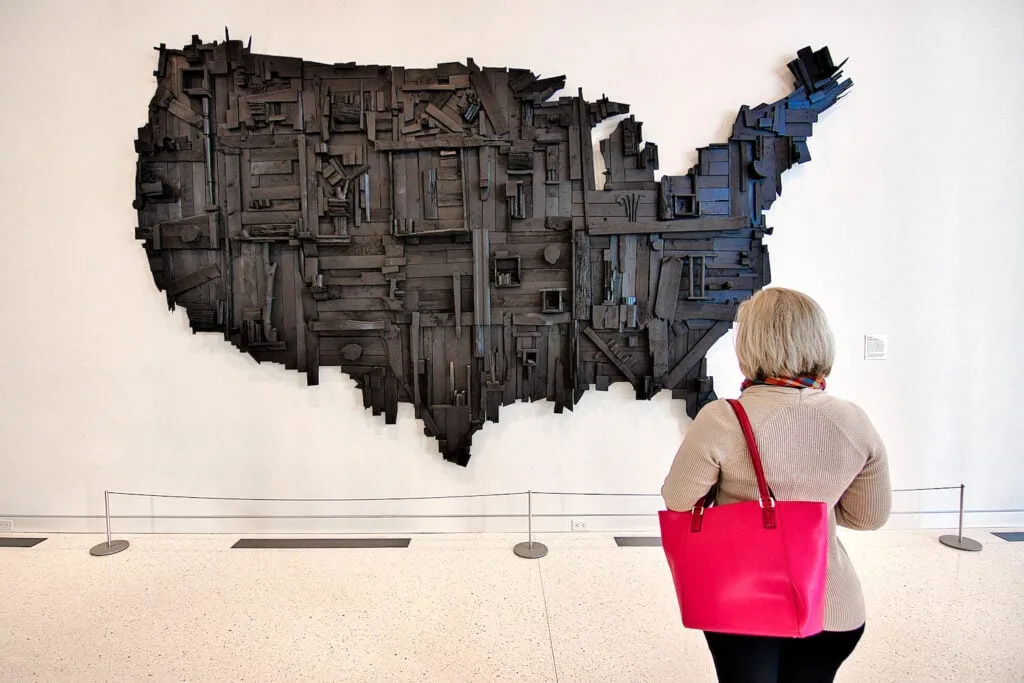 After stepping into the Windgate Foundation Atrium, large works of art seem to tower over visitors with their massive presence. My favorites included the French Broad River recreated with pins in the wall. As well as a towering collage of images from Asheville taken during several visits to the city.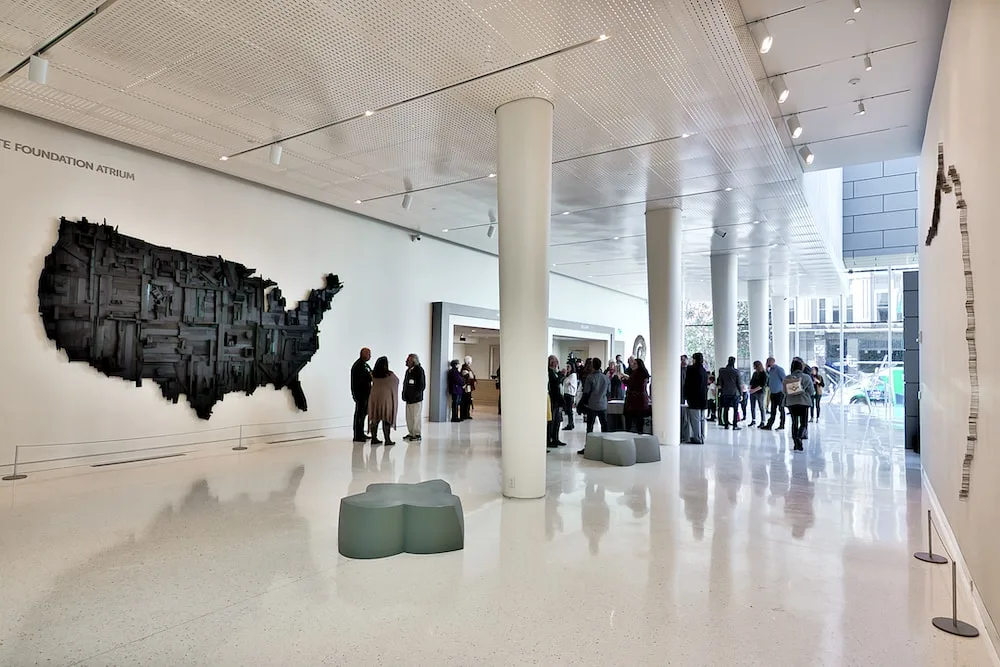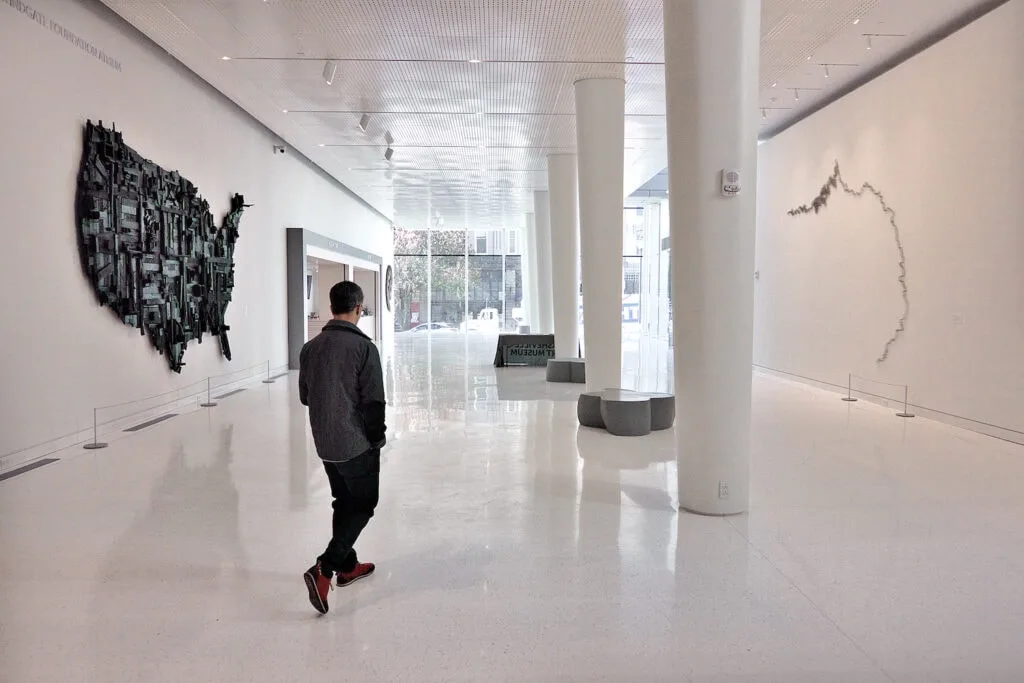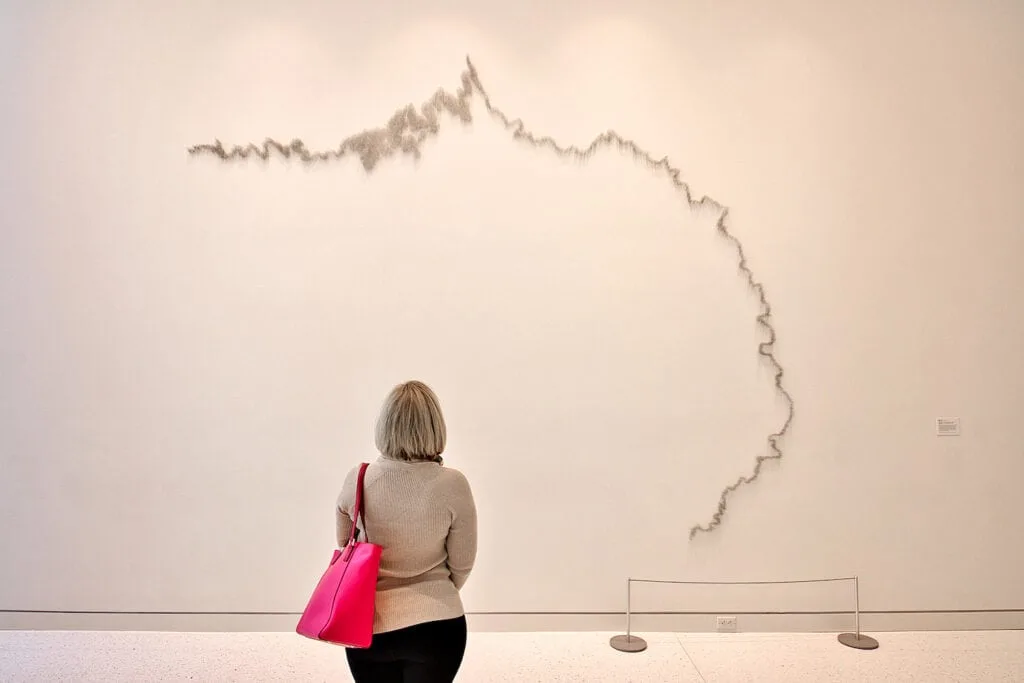 Another favorite of mine is the western North Carolina glass collection. The stunning pieces of art glass are brilliantly displayed so you can walk around and admire the gleaming art from all sides.
Opening exhibitions in 2019 include:
Intersections in American Art: The exhibition celebrates the unique qualities of western North Carolina art placed in the context of art from across the United States. One of the most interesting aspects of this exhibition is art from Black Mountain College, which was a local college from 1933-1957. The Black Mountain College pushed the norms of education and art at the time, encouraging experimentation in the arts.
Appalachia Now! I absolutely loved this exhibition, and judging by the number of people in the gallery, I think most guests felt the same. This juried exhibition features 50 artists (narrowed down from 700 artists who were considered) who currently live in North Carolina, Georgia, South Carolina, Tennessee and Virginia. The contemporary artwork is bold and thought provoking. Some of it is interactive, such as opening boxes to find treasures inside one art installation.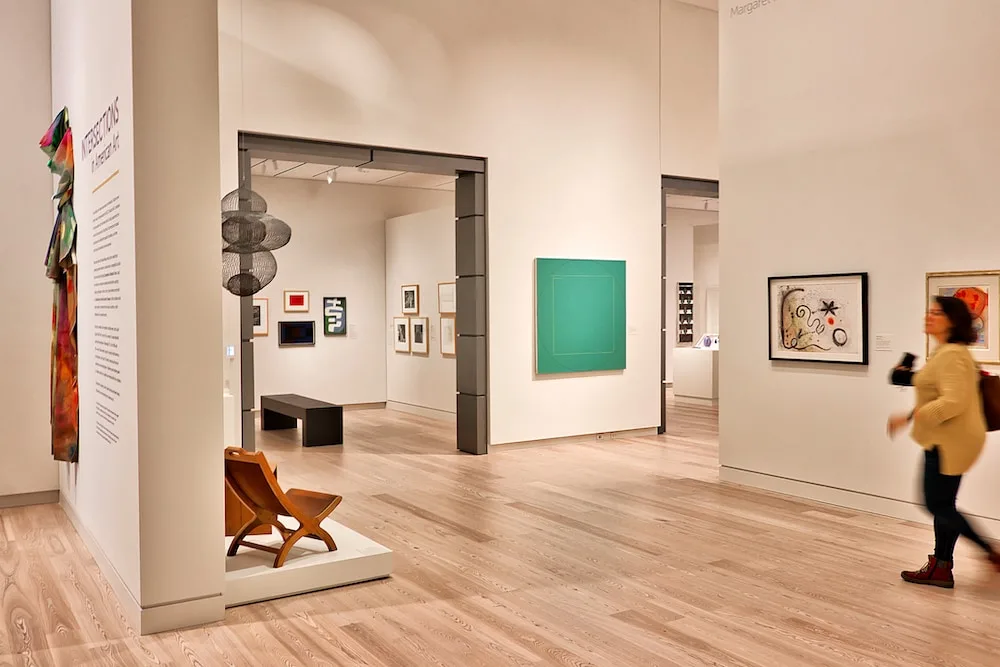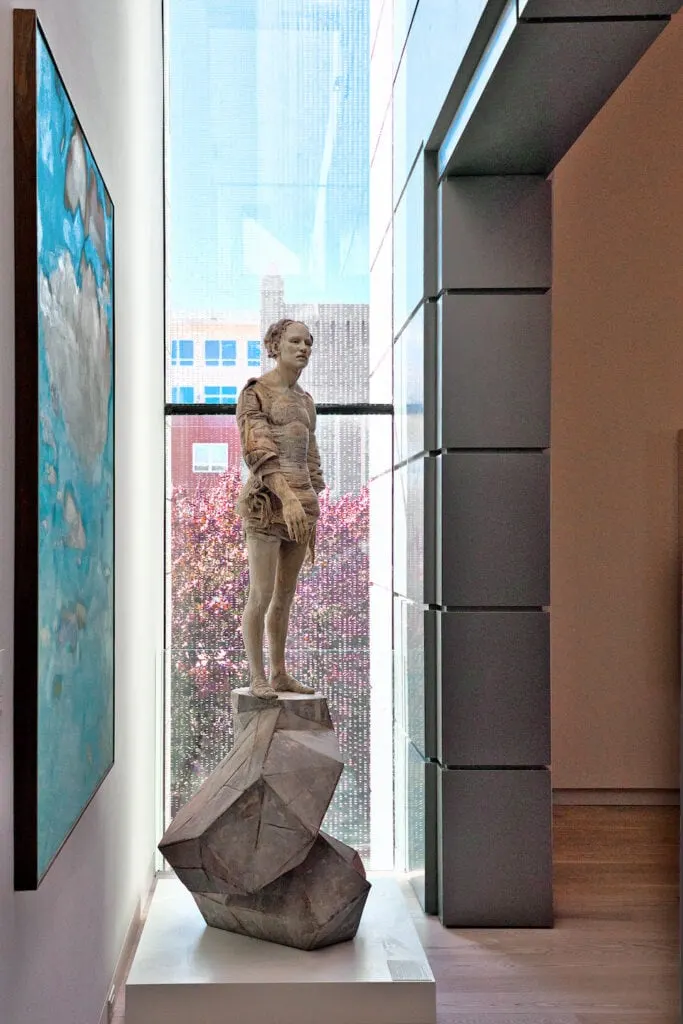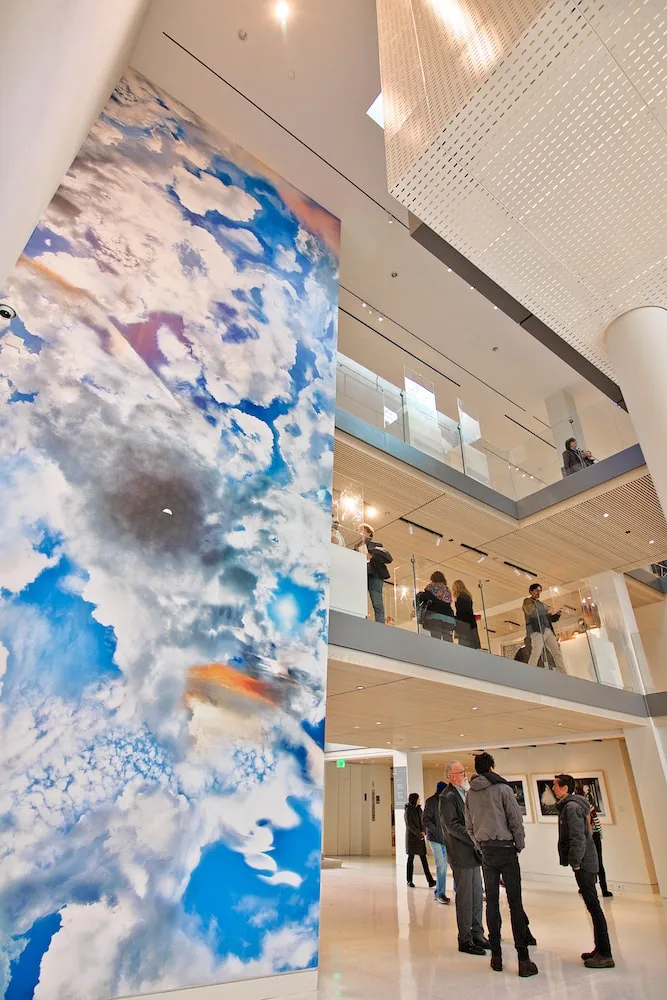 My architect / photographer husband (these are his photos throughout this article) loved exploring the Frances Mulhall Achilles Art Library. This is a place that we'd love to come back to as a member.
The library has over 14,000 books and other materials that is a dream for anyone who loves art and design.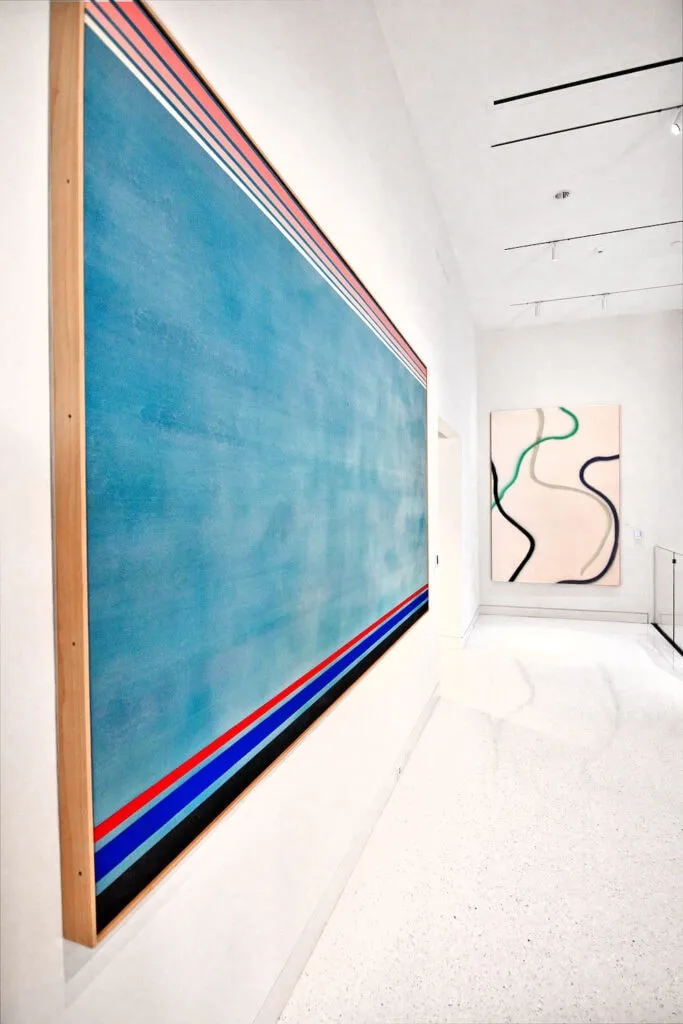 What's there to do for kids?
There's a lot of fun for kids at the Asheville Art Museum! In fact, they have the Wells Fargo Art PLAYce to run, play and let their creative side run wild.
Everyone is welcome in the Art PLAYce. But you'll notice it is ideally suited for children. The large colorful building blocks encourage physical play. A wall of art supplies is waiting for artistic expression. The bookcase filled with art-themed books is a perfect place to learn.
And kids of all ages (myself included) will love the kaleidoscope tucked away by a window.
Is there a restaurant in the museum?
Yes!
Perspective Cafe is located on the rooftop deck. It has indoor and outdoor seating with views of the mountains in the distance. (See the views in our Asheville Art Museum video)
Operated by Food Experience, the cafe features locally sourced foods for a light meal or snack. Wines and beers are also available to enjoy.
Some of the menu items include:
Small plates, such as Pea and Potato Samosas
Sandwiches and Paninis, such as Fig Jame, Brie and Prosciutto Panni
Salads, such as Beet Salad with fresh dill and orange citrus vinaigrette
Soups, such as Lentil Kale Stew
Sweets, such as Pecan Sour Cream Coffee Cake (we've had this one and it was good!)
Is the Asheville Art Museum open at night?
On Thursdays, the museum is open later hours. Which means you can enjoy the art galleries after work.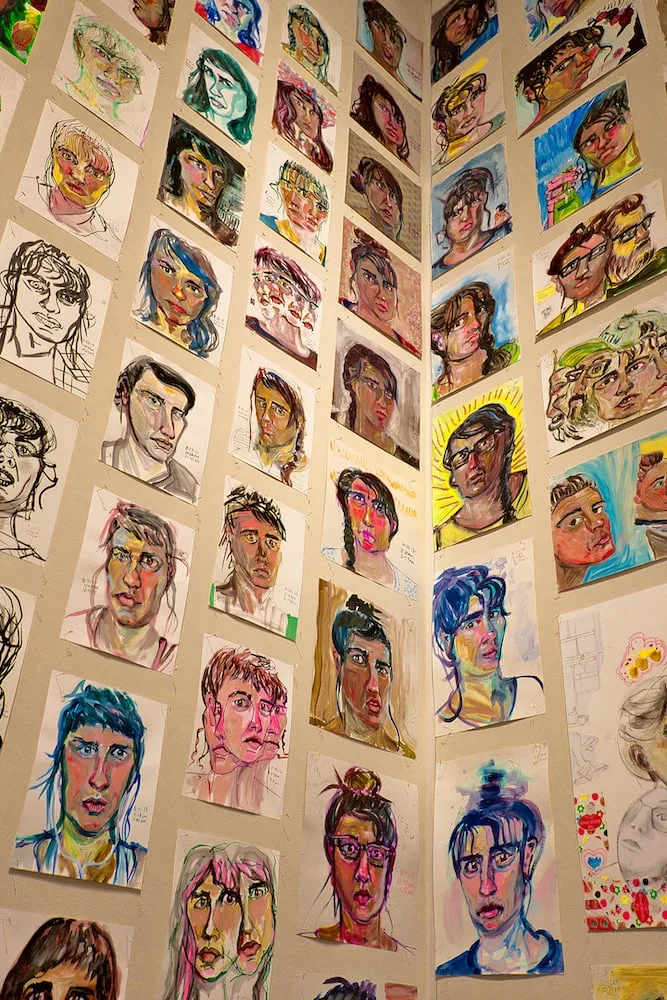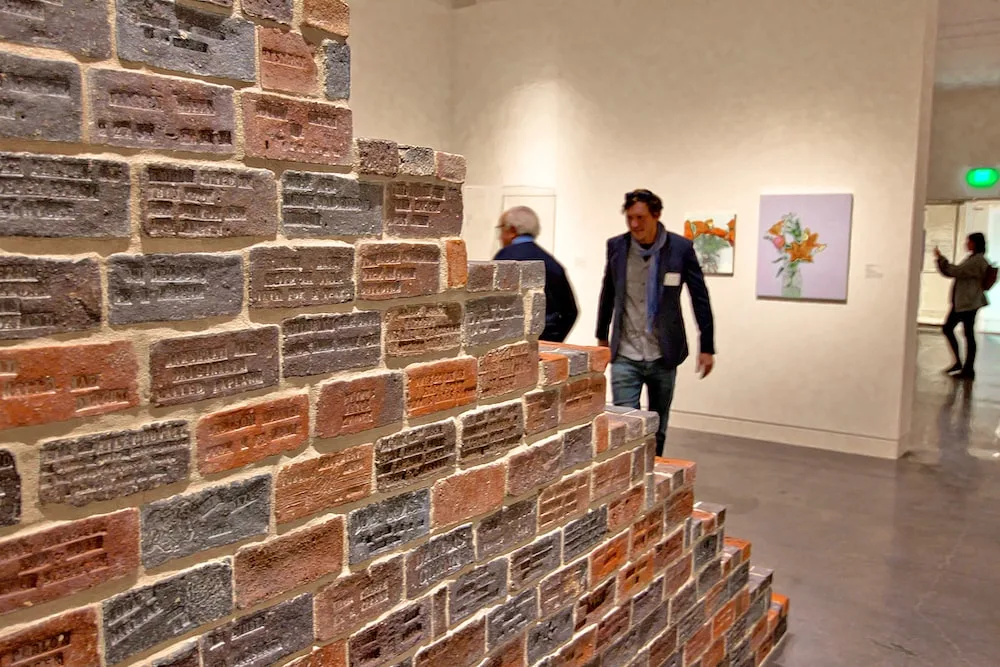 Or, visit the rooftop sculpture terrace and enjoy a glass of wine from Perspective Cafe while seeing the sunset over the Blue Ridge mountains.
How much does it cost to visit the museum?
There are various ways to get a ticket to the Asheville Art Museum. Happily, some of those ways are free!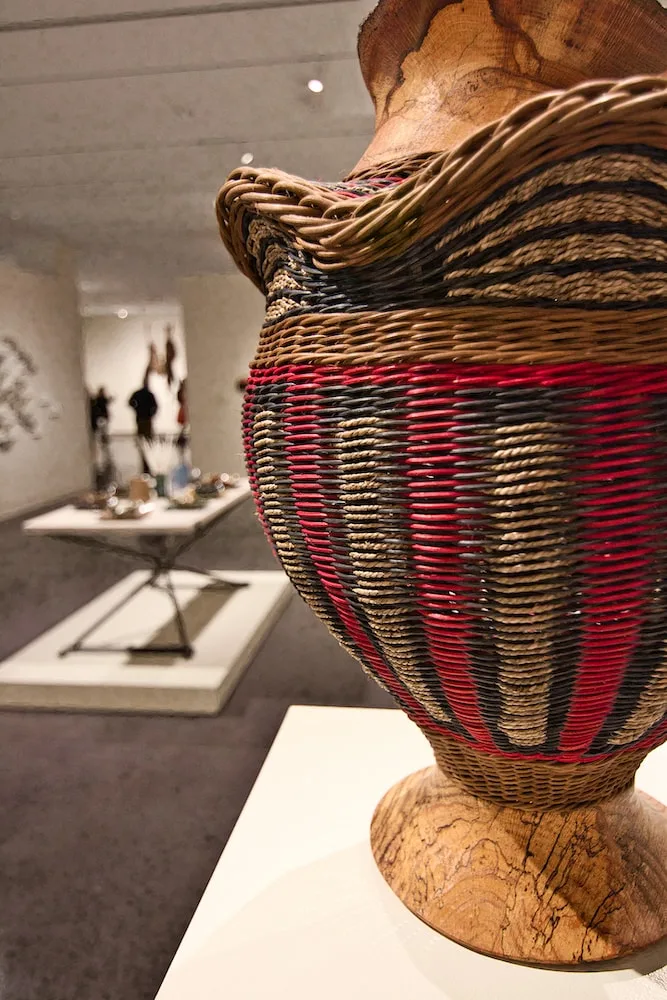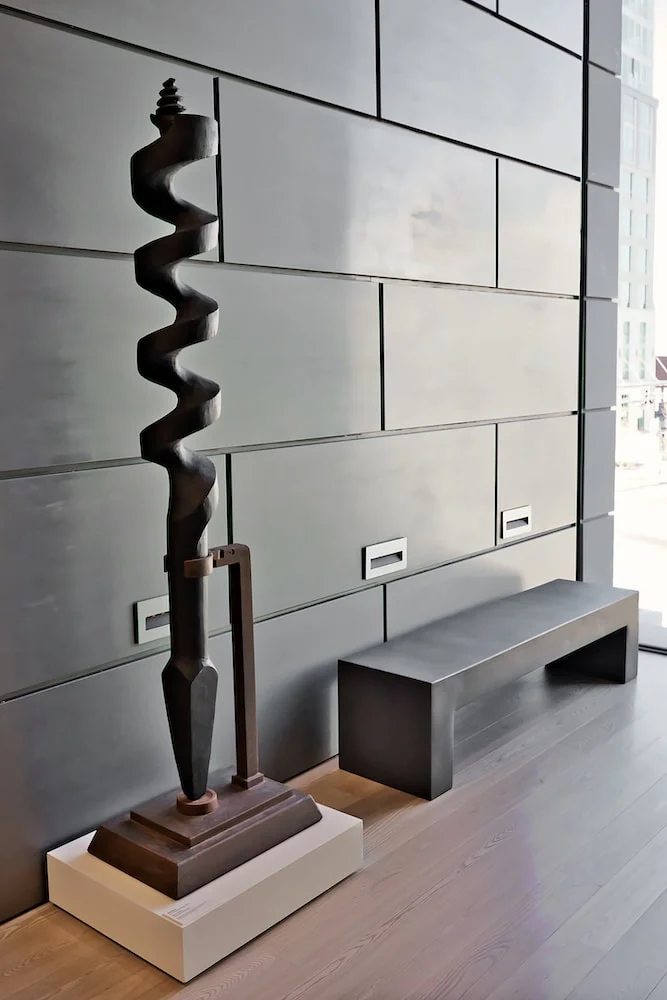 General Admission: Tickets are $15 for general admission; $13 for seniors; $10 for children and college students
Pay-as-you-wish: Choose a payment you think is fair on the first Wednesday of each month from 4-6 p.m. Available for western North Carolina residents.
Membership: Members have unlimited access to the museum, rooftop sculpture terrace and cafe. Rates start at $25 for students; $50 for seniors, educators and artists; and $65 for an adult. Family memberships are also available.
Buncombe County ZOOM Pass: Members of the Buncombe County Libraries can visit once every 30 days for free with advance reservations using the ZOOM Pass.
UNCA Students: As of January 1, 2020, all degree-seeking students at UNC Asheville with have a museum membership during their enrollment as part of the UNC Asheville Student Membership Initiative.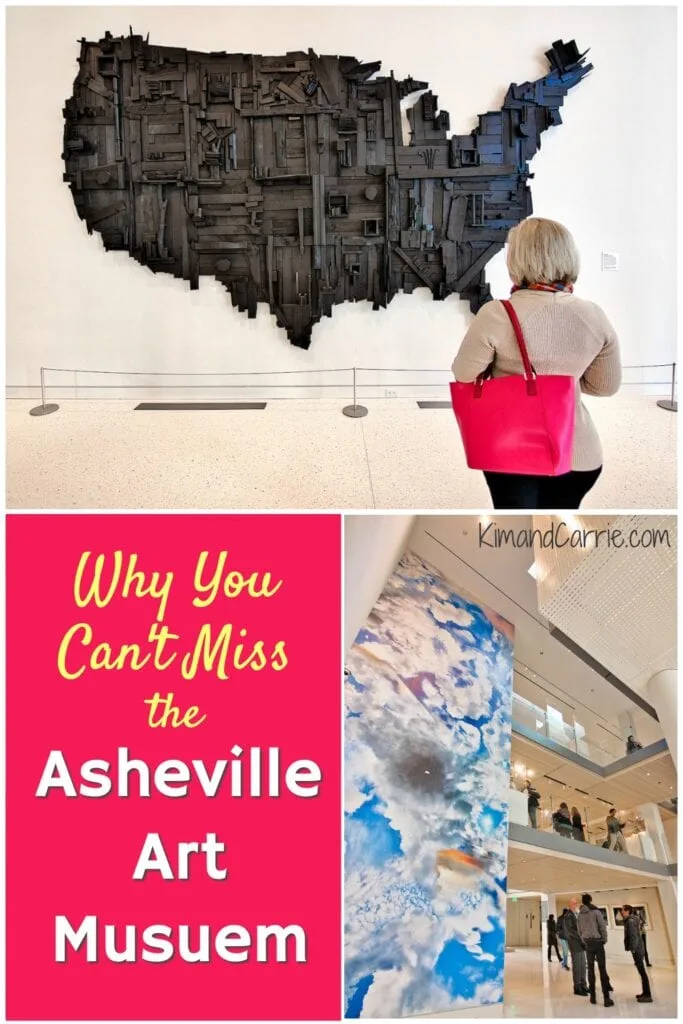 More Asheville Attractions
While you are in western North Carolina, check out DuPont State Forest's waterfall walks. There are 6 waterfalls to hike to, and most are easy hikes with not too much elevation.