Dubbed a paraiso natural (natural paradise) by Spanish locals, Asturias is one of the greenest gems of northern Spain. And when we say green, we mean really green. The region's mountains, like the Picos de Europa national park, or Monte Naranco in the Asturian capital of Oviedo, boast verdant trees and lush emerald landscapes that should be witnessed by travelers far and wide.
Asturias is also home to picturesque coastal towns, relaxing beaches, delicious sider, and the famous Camino de Santiago. Come discover what Asturias is all about when you travel to Spain! Here's what you can do: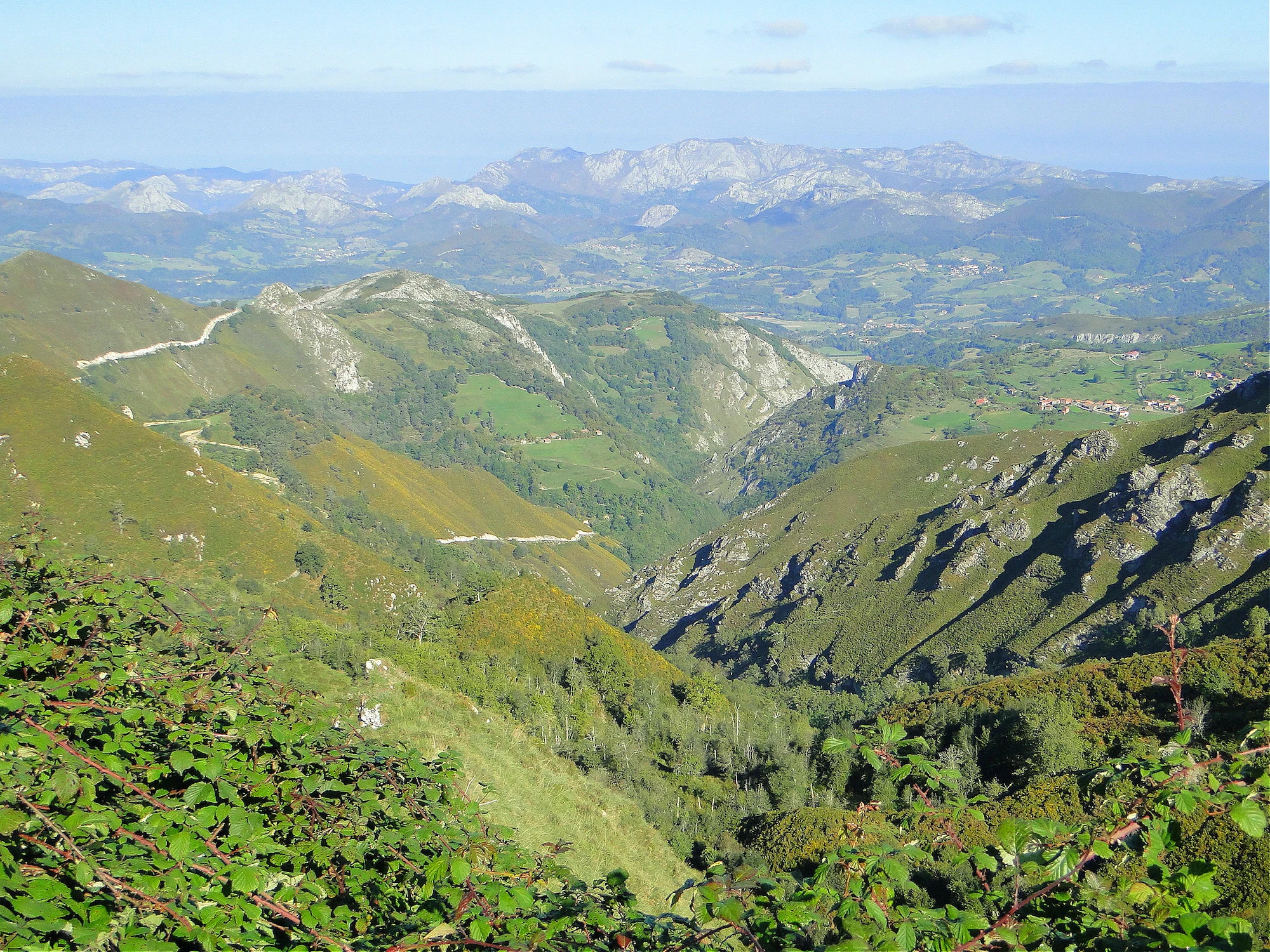 Top 6 Things to See and Do in Asturias
Compared to the rest of Spain's climate, Asturias is milder due to its northern location. Although the region does rain frequently, similar to the wet weather of Scotland or Ireland, it's still a prime vacation spot on the Iberian Peninsula, especially in the spring and summer when the weather is most pleasant.
The most populous cities in Asturias are Oviedo and Gijon, which are only thirty minutes from each other, making it easy to visit both during a whirlwind holiday.
The next biggest is Aviles, a colorful small city with easy access to beautiful coastal towns.
Whatever city or town you choose to visit, you are bound to have the opportunity to enjoy a wide range of activities like exploring nature reserves, hiking the peaks of the region, enjoying traditional cider in local siderias, and eating some of the finest seafood, meat and cheeses in all of Spain.
Unlike the south of Spain, Asturias is known for its Celtic roots and being the only region of Spain that was never conquered by outsiders.
Therefore, it has a distinct culture that should be experienced, and the best place to get a first taste of it is Oviedo.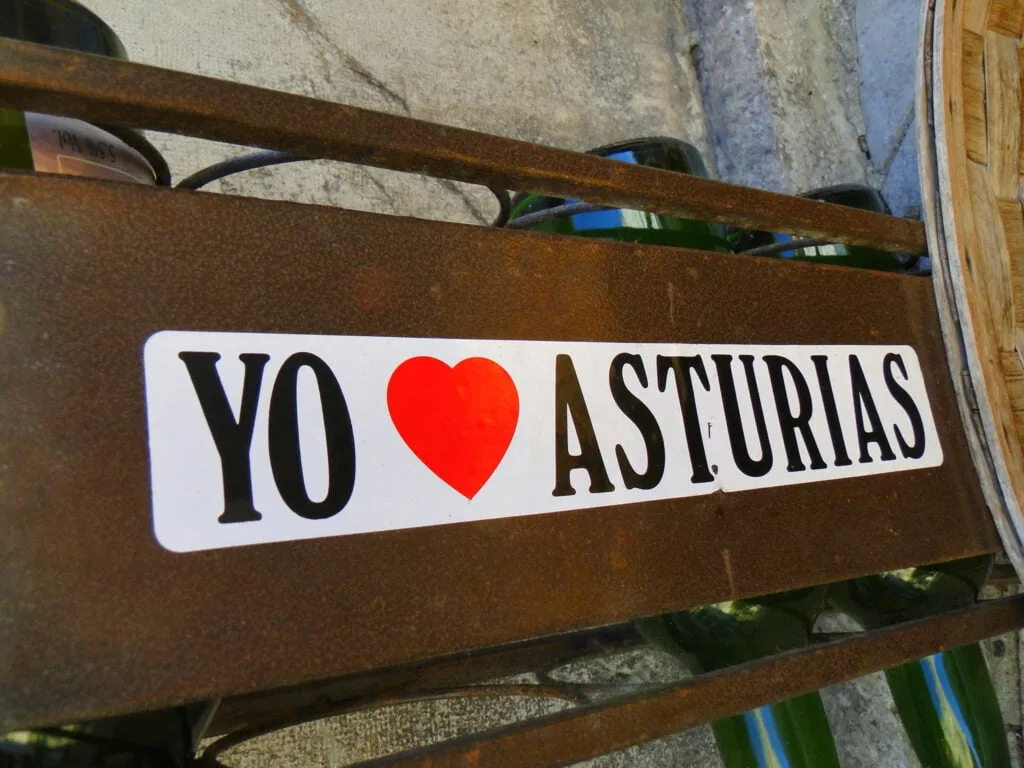 1. Exploring the City of Oviedo
Oviedo is known for its historic architecture and vibrant old town. The winding roads usually smell of fresh rain water, and the buildings give off an old world blanched golden glow that makes you feel like you have been transported into a storybook.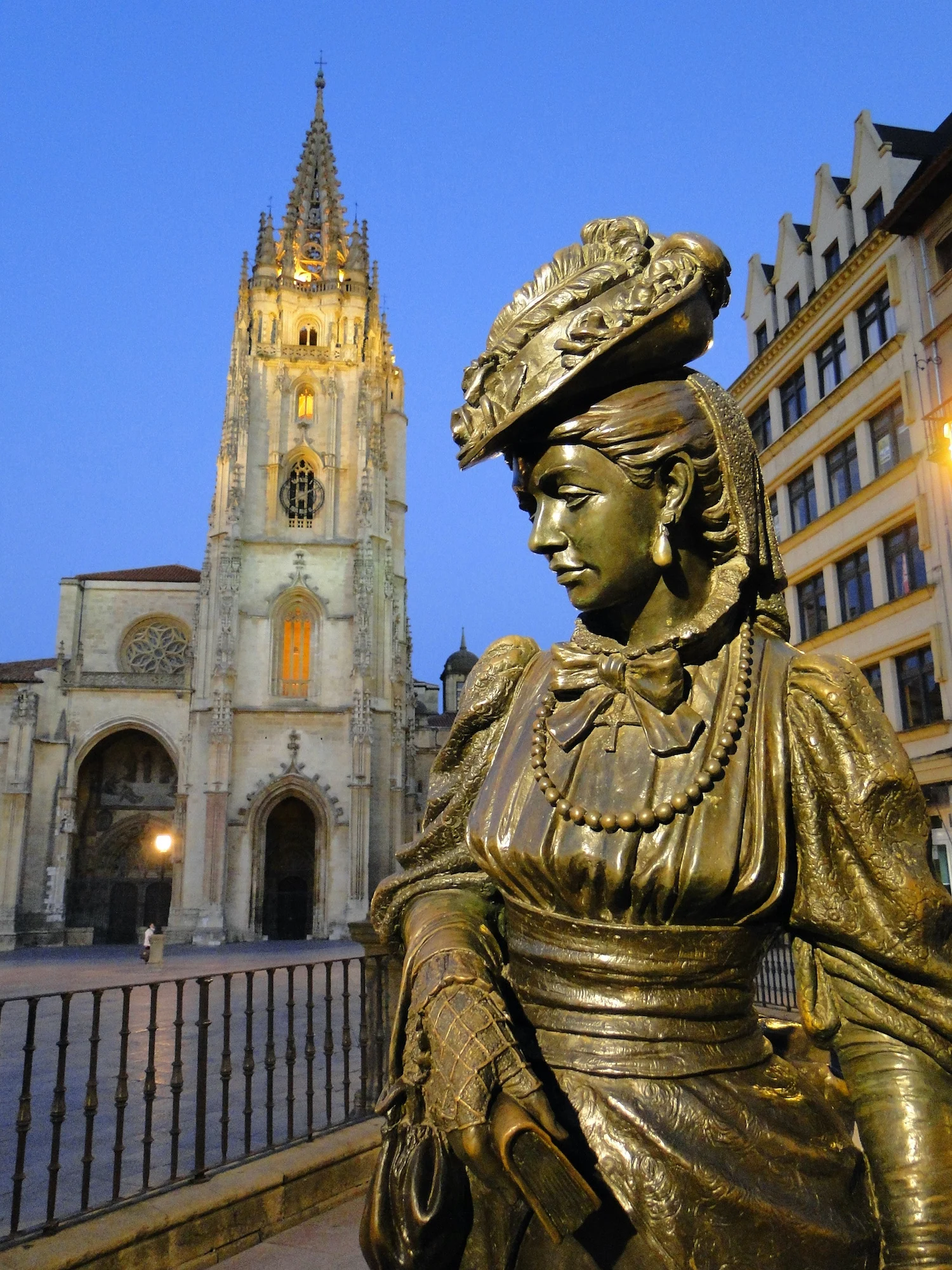 One of the most famous sites of Oviedo is the Cathedral of San Salvador, located in the heart of the old town. The origins of Oviedo's rich architectural tradition began with this cathedral in the late 8th century. Between the years 1300 to 1550, the pre-Romanesque basilica was demolished and was rebuilt with a flamboyant gothic style that you can see today.
Witness the beauty yourself by visiting the the cathedral's chapter room, cloister, the main chapel and the aisles, as well as the western facade and tower.
After visiting San Salvador, you can head out for bite to eat at a tasty restaurant near the cathedral's plaza, or take a short walk to the bars of Calle Mon, Oviedo's lively nightlife district.
For those who are nature lovers, Oviedo is home to serene parks full of greenery. Take a walk in Parque San Francisco or Parque Invierno for some relaxed exercise.
Or, if you are looking for something more active, try hiking Monte Naranco, a mountain just outside of Oviedo's city center. This 4-hour trek is good for beginner to intermediate hikers who would like to see scenic views of the Asturian capital.
There's also the El Cristo del Naranco, a statue of Jesus Christ at the top of the mountain, that is a marvel to witness as well.
2. Relaxing at the Beaches of Gijon
Gijon is the largest city in Asturias that has a much more modern feel compared to Oviedo. It is known for its maritime heritage and cultural centers such as the Museum of the Asturian People, the Museo de Ferrocarril (the railroad museum), and the BIOPARC Aquarium of Gijon.
If you are focused on spending a relaxing beach vacation in Asturias rather than marveling at architecture, you may want to stay in Gijon instead of Oviedo. The city's playas are urban havens that feature soft sand and rolling waves to surf on.
The most scenic is the Playa de Poniente whose sand forms a cove in front of a bustling backdrop, and one of the most popular spots is the Playa de San Lorenzo, situated right in the city center and known for being suitable surfing location.
After spending the day at Gijon's beaches, give yourself a delectable treat at one of the city's restaurants.
Because of Gijon's maritime heritage, seafood has become a staple diet of its inhabitants, and it shows. The fare is simply to die for, and you can taste the freshness of the Bay of Biscay in every bite.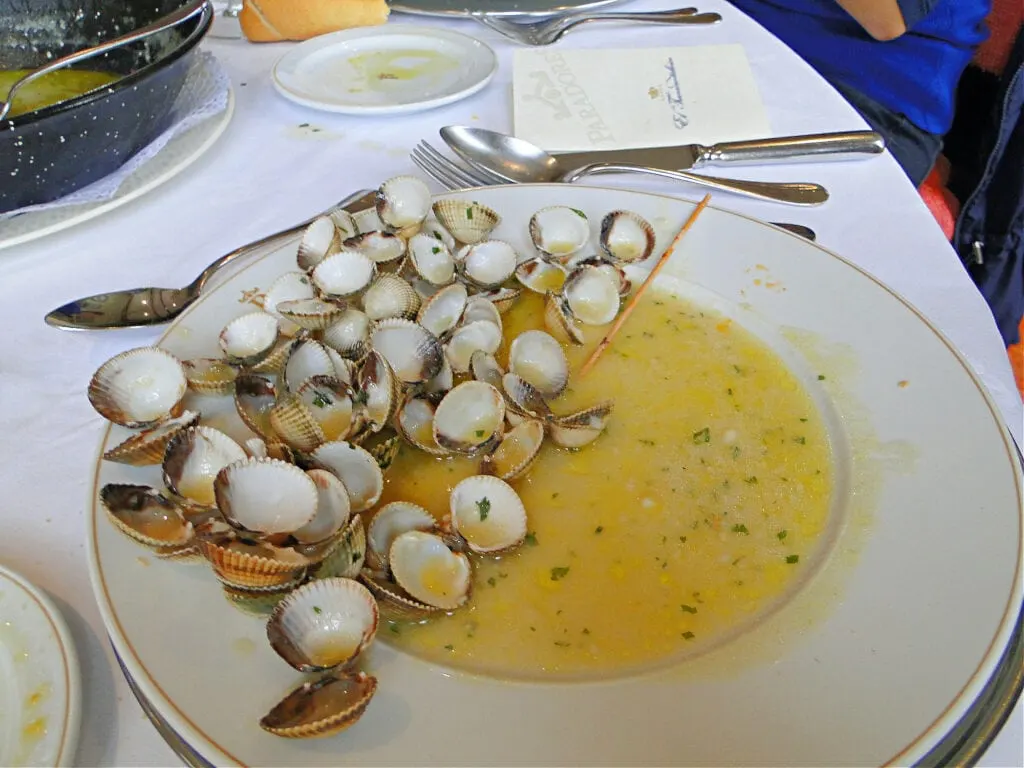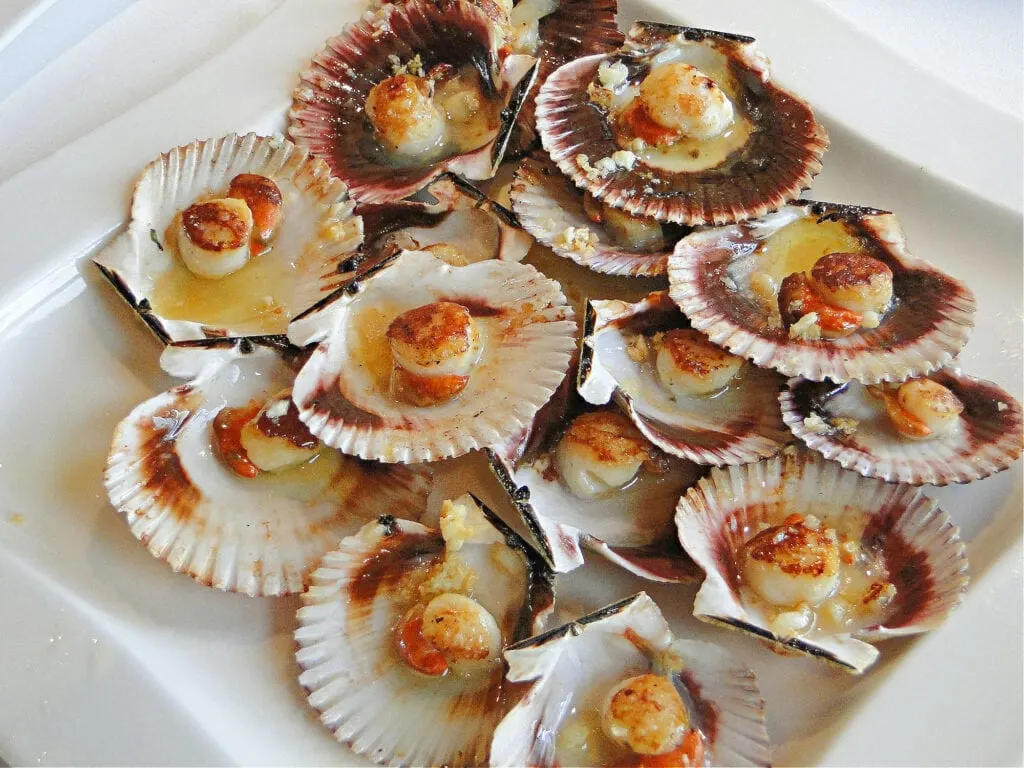 We recommend La Nueva Zamorana in the city center for a one of kind experience. This spot has one of the largest live tanks in the Gijon, which allows chefs to cook some of the finest spider crab and lobster in Asturias. You won't be disappointed!
3. Discovering Nature's Paradise
Asturias is called a paraiso natural for a good reason. It is full of unspoiled coastlines, green pastures, dramatic cliffs and crystal clear waters. It's also region of Spain that is filled with beautiful natural parks, mostly untouched by pollution.
A popular national park that we recommend visiting is the famed Picos de Europa. The Catabrian mountain range, 20 km inland from the Bay of Biscay, has everything from green snowcapped mountains to villages in lush, grassy valleys.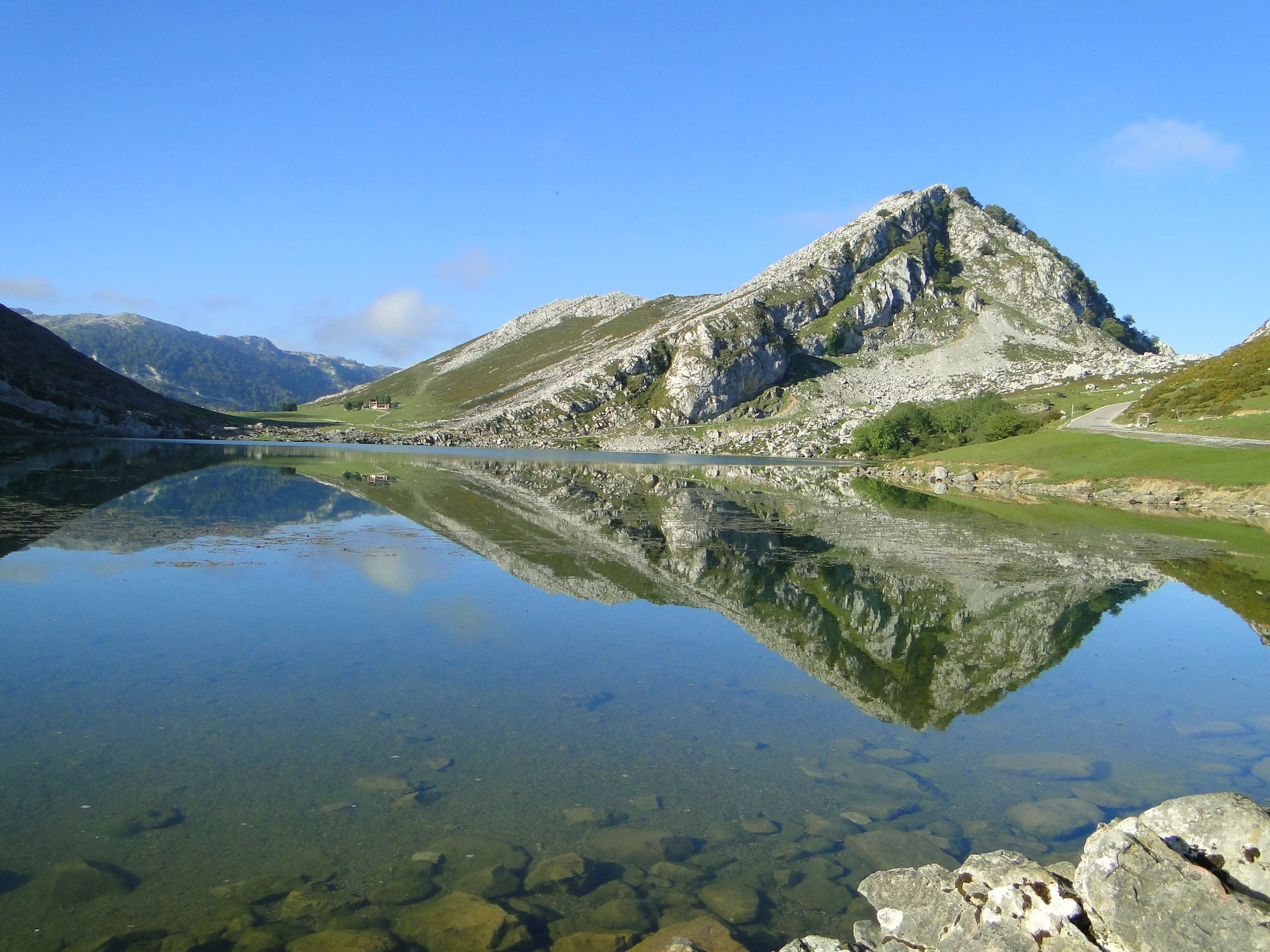 These mountains are perfect for hiking, and their peaks can even be accessed by a cable car for those who don't prefer a big trek.
In the national park, there is also a hiking route to the Lakes of Covadonga, one of Asturias' top natural wonders.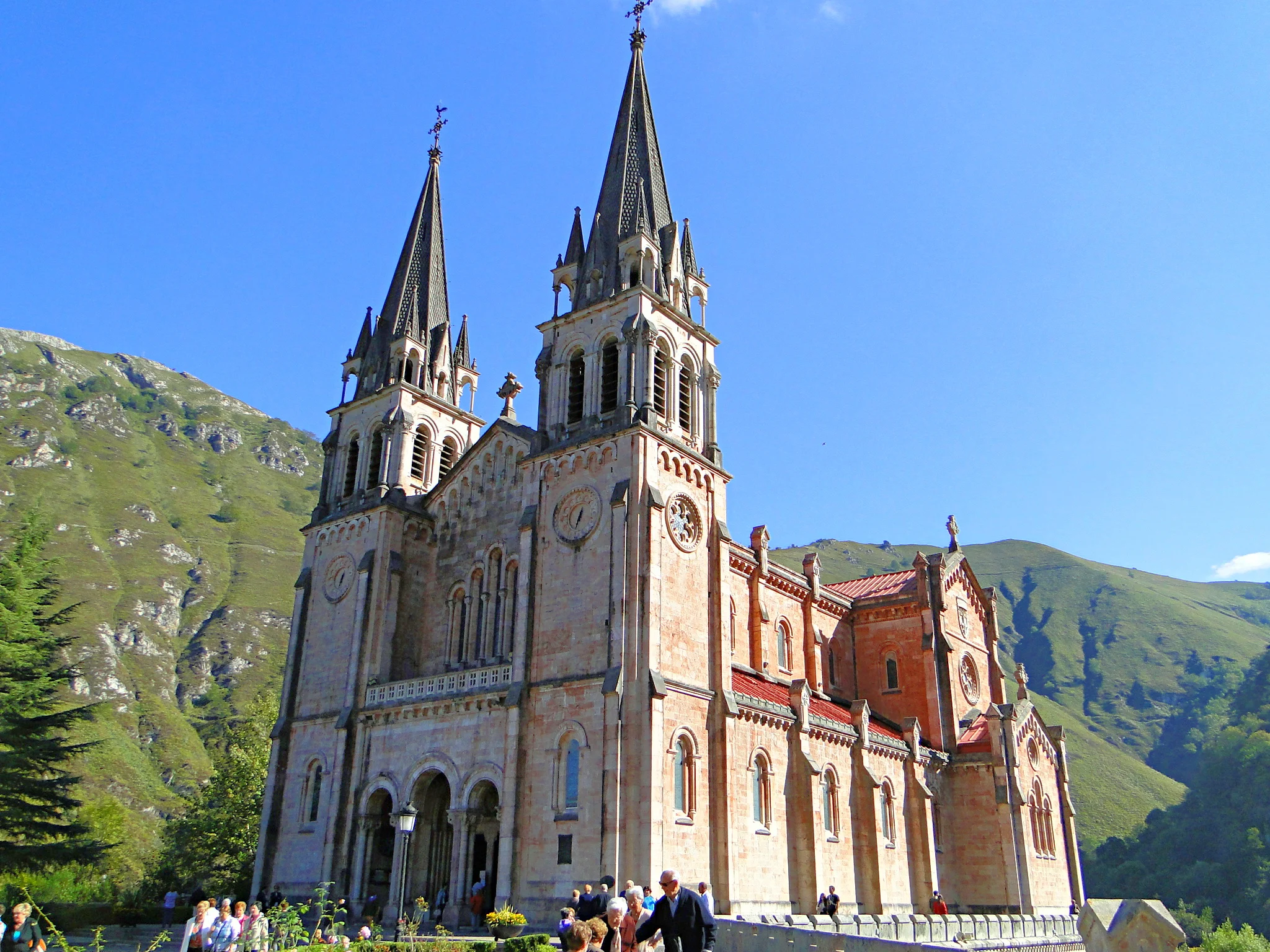 Deep within, the glacial lakes house the Virgen of Covadonga, which is removed every 8th of September for patron saint festivities. During a hike here, you can contemplate the mystical energy of the Virgen while gazing at pristine waters.
For those who don't prefer walking up mountains, take a long walk on an Asturian beach instead! There's one called La Griega, east of Gijon, that makes for a unique visit. Dubbed as the "Jurassic Coast" of Asturias, this beach has the largest dinosaur footprints in the world.
There are a myriad of ways to enjoy this natural paradise, and luckily, you don't have to choose just one!
4. Walking the Camino de Santiago
The Camino de Santiago, or St. James Way, is a centuries-old network of pilgrimage routes that stretches across various European countries, leading to the shrine of the Christian apostle, James.
The shrine is located in the cathedral of Santiago de Compostela in Galicia, Spain, which is Asturias' next door neighbor.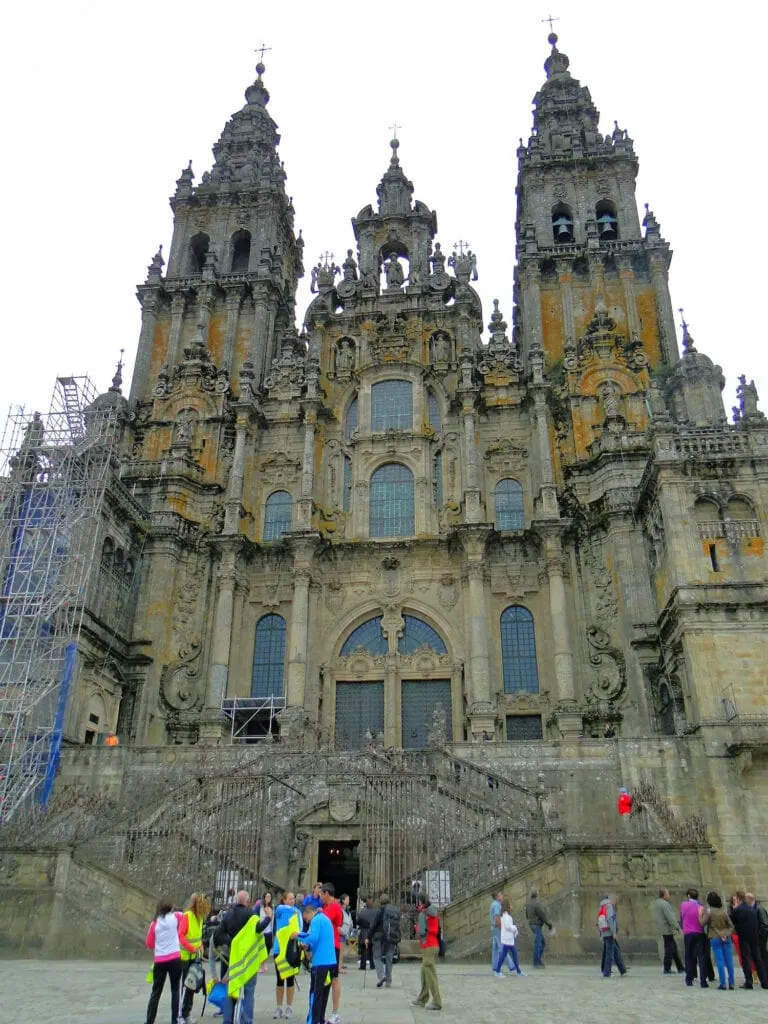 Because Asturias is so close to Santiago, many people decide to start walking the Camino there.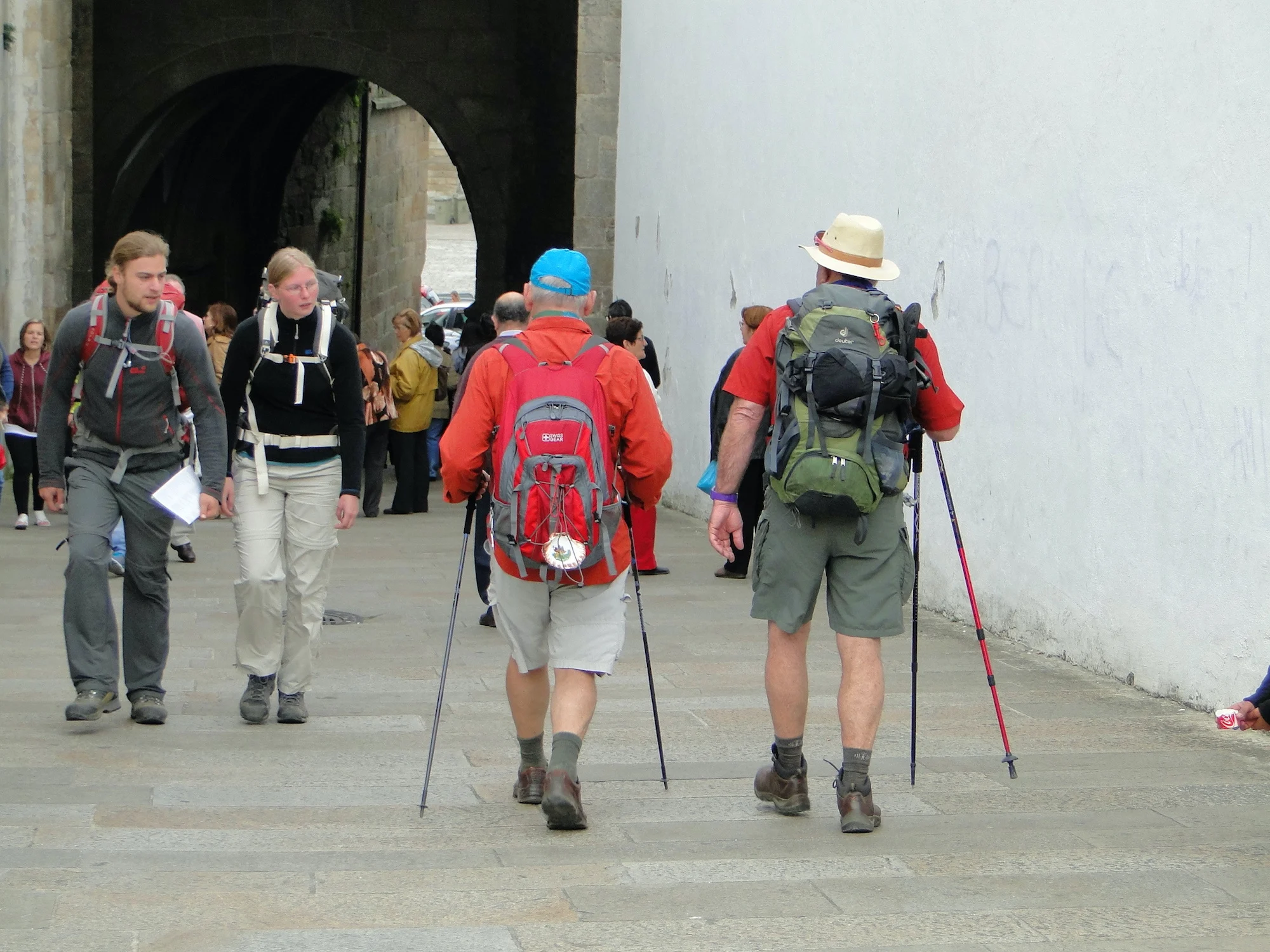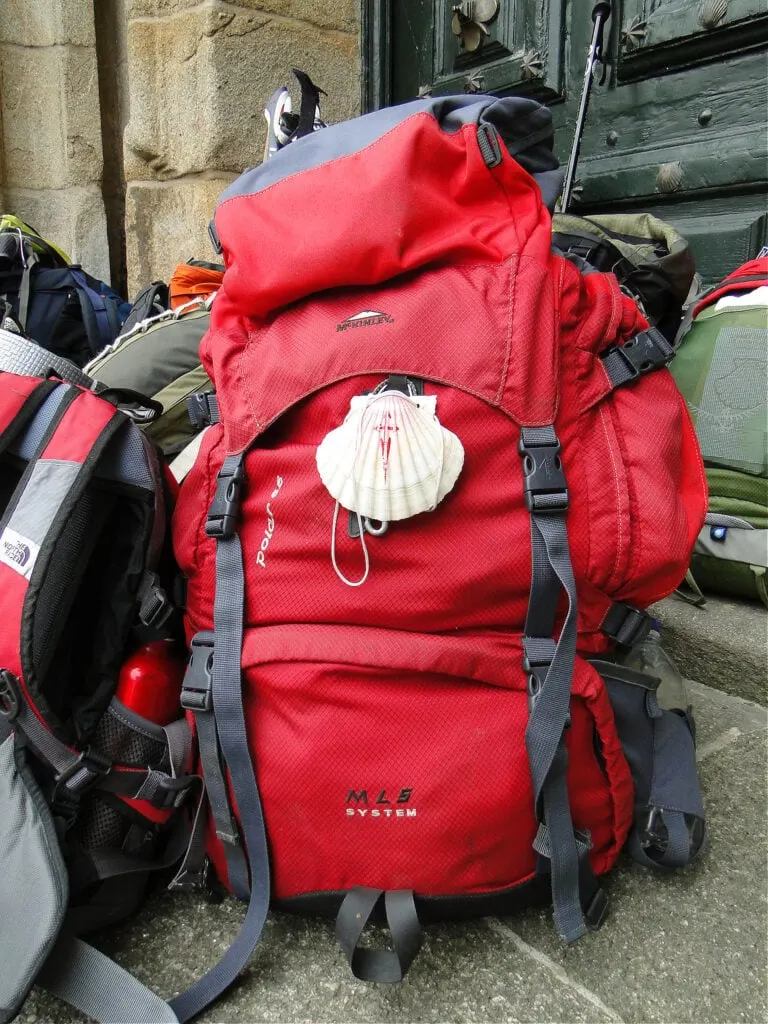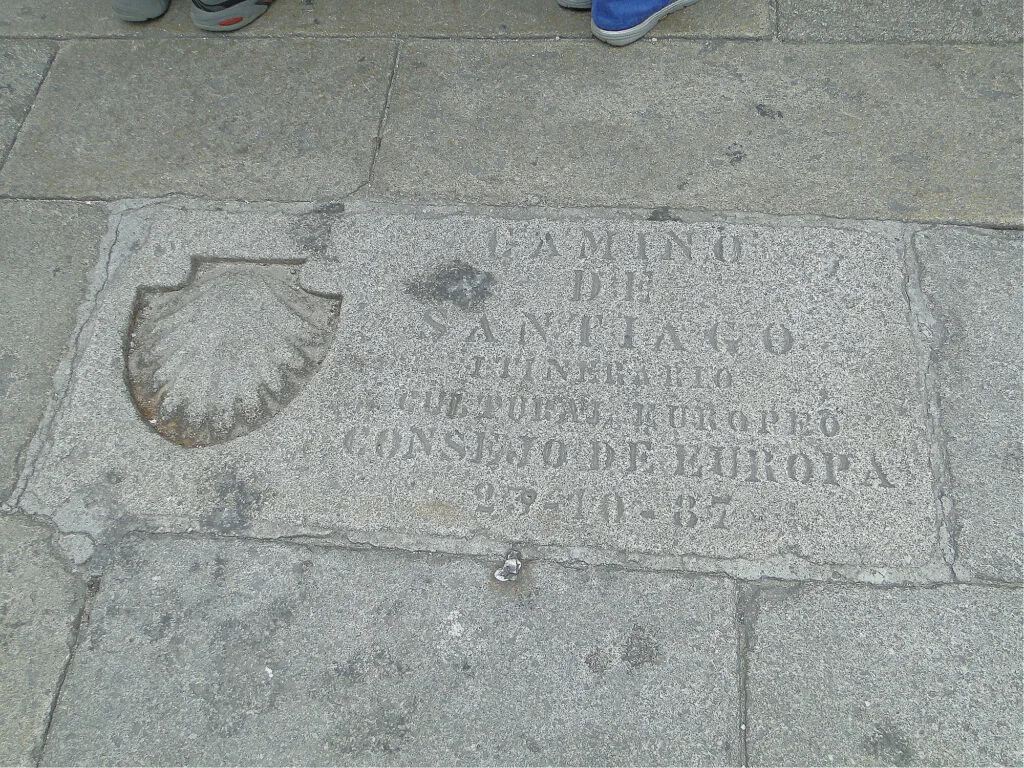 This route is called the Camino Primitivo, which begins in Oviedo at the Catedral de San Salvador. Historically, this Camino was called the Original Way because it was the earliest pilgrimage route, first used by devout pilgrims to St. James in the 9th century.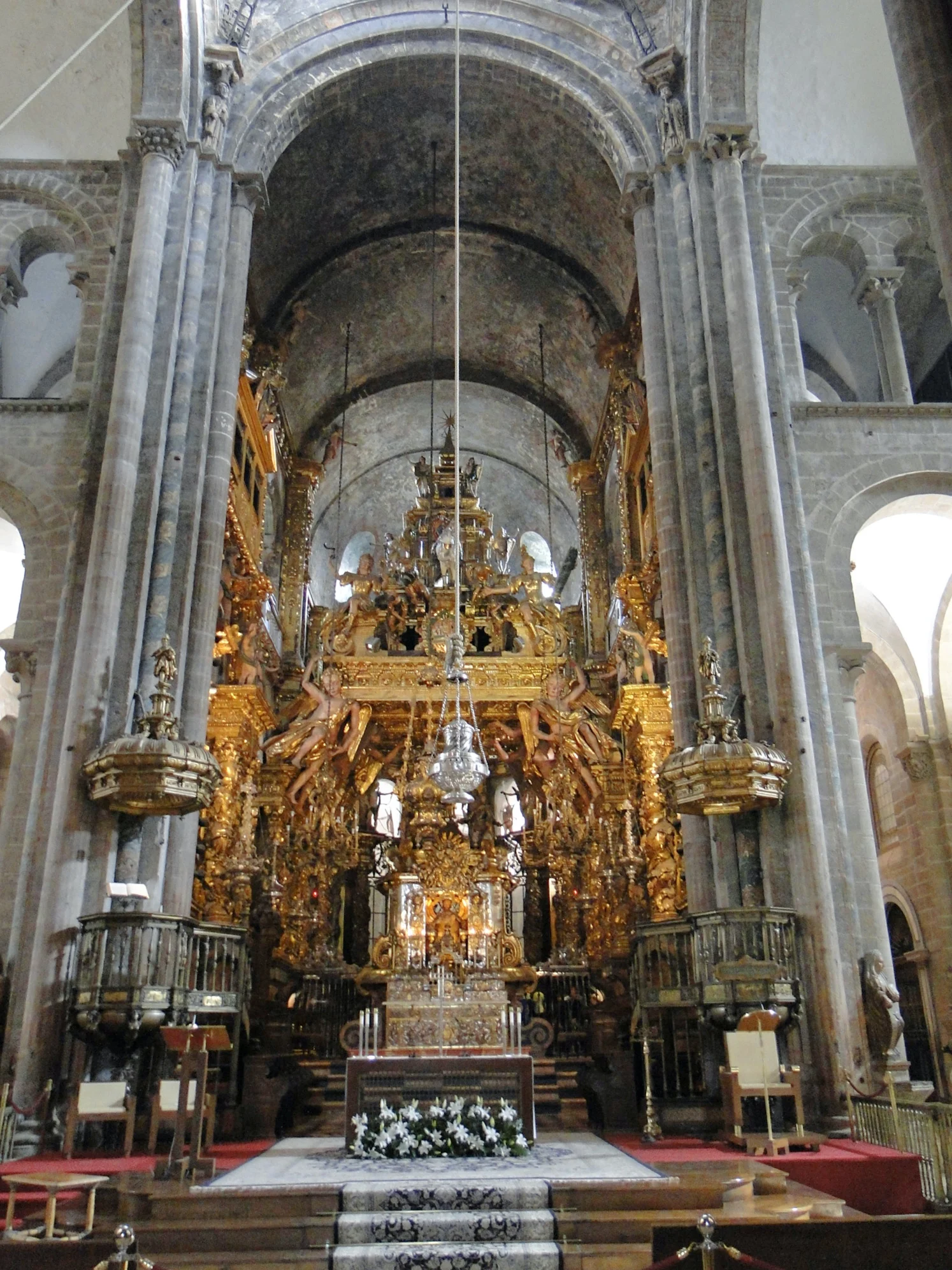 On the Camino Primitivo, you can either walk or cycle 300km across the peaceful Asturian countryside into the rugged green landscape of Galicia. The mountainous regions can definitely be more challenging, but the scenic views will make the trek worth it.
See sights like the picturesque village of Escamplero, traditional Asturian graneries in the countryside, and the majestic Catabrian mountains. You will also admire incredible views over the Asturian river Navia and Embalse de Salime, a reservoir surrounded by mountains, and lovely forests on the way to the village of Vega del Rey.
There is a lot to do on the Camino de Primitivo, and likewise, there are variety of accomodation options along the route. You can stay in hotels, go camping at camp sites, or stay in albergues—hostels for pilgrims that are often very cheap or free.
5. Tasting Traditional Asturian Cider
Traditional alcoholic cider usually tastes very sugary, but not in Asturias. Sidra Asturiana has a lightly sweet, musty, tart flavor, which is created by fermenting apple juice for about 6 months during the fall and winter.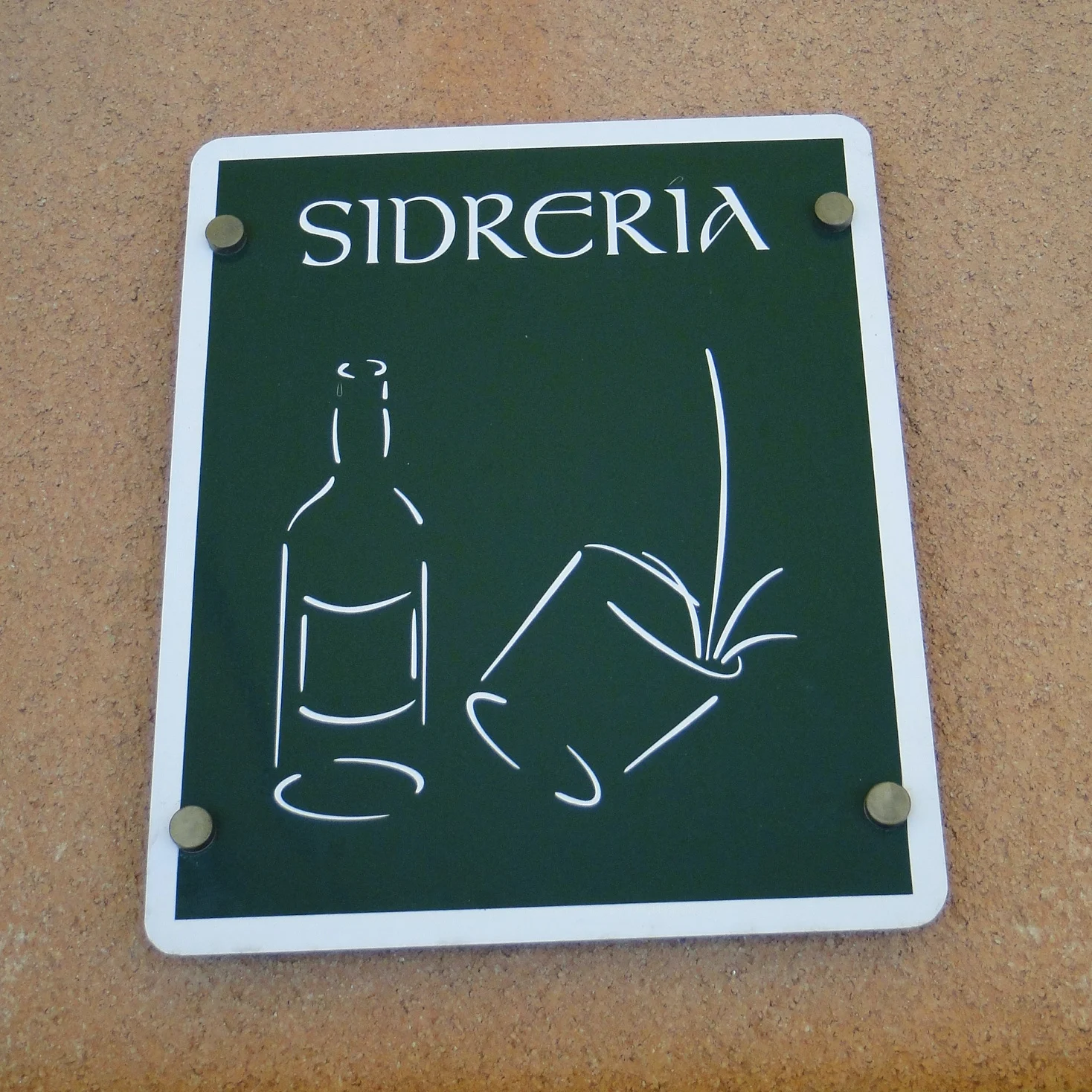 Cider producers have to be extremely meticulous when fermenting sidra. Out of dozens of apples commercially grown in Asturias, only some are well-suited for making cider.
Producers usually combine sour crab apples with sweeter or more bitter ones to create the perfect flavor for sidra asturiana.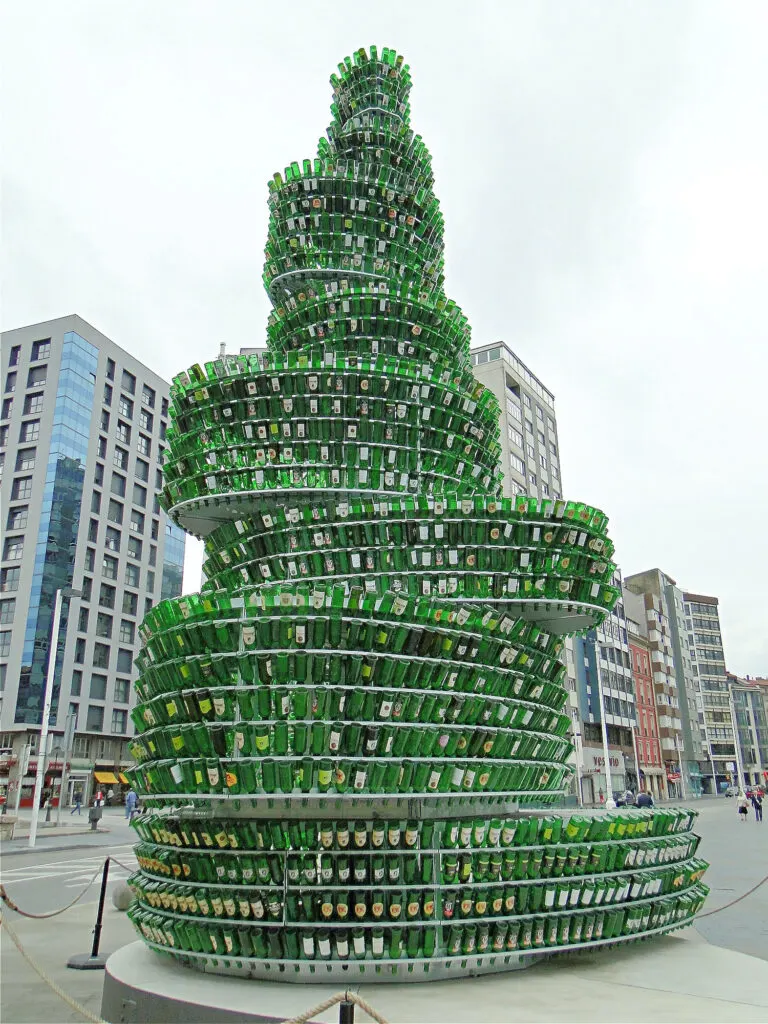 After the winter, around February or March, Asturian cider producers release sidra from barrels to be bottled in dark green bottles.
From there they are taken to supermarkets and siderias (cider houses) to be sold to the public. But before sidra hits the shelves of grocery stores, bars and restaurants, it is usually tried for the first time during tastings called espichas.
This is an Asturian tradition where friends, family and neighbors gather to taste the sidra while it is still fermenting in bottles.
Typically, during an espicha, the sidra is served with ham, sausage, bread and potent-flavored Asturian blue cheese called cabrales, which has a similar taste to roquefort.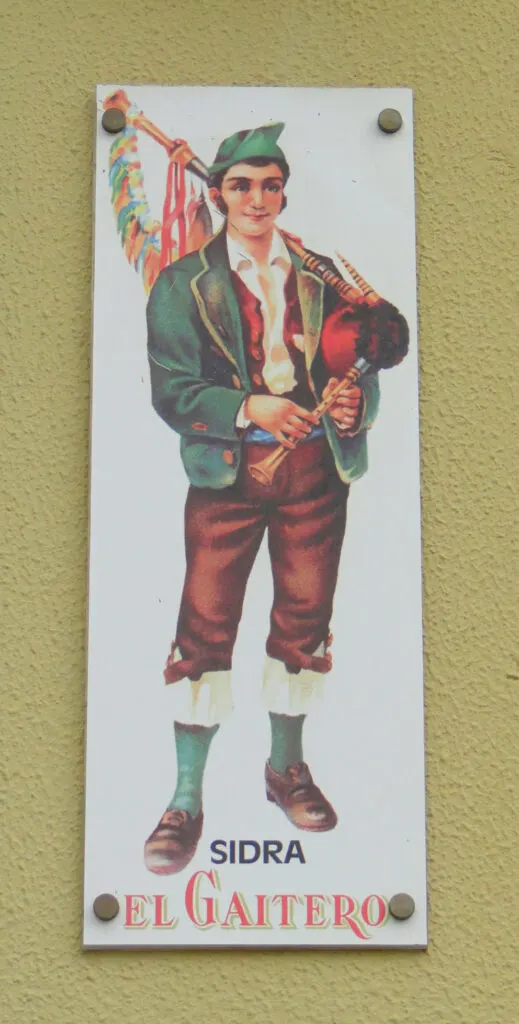 In restaurants across Asturias, you can experience a traditional meal like this, too! We recommend the chain, Sideria Tierra Astur, located in Oviedo, Gijon and Aviles, to partake in a delectable Asturian feast.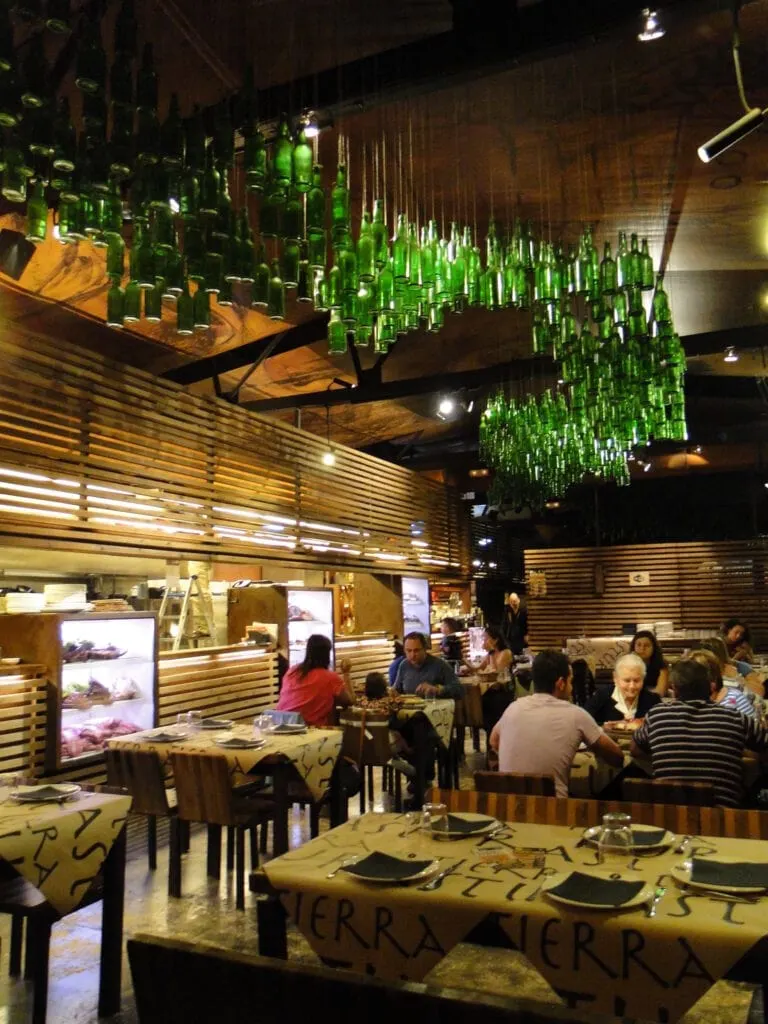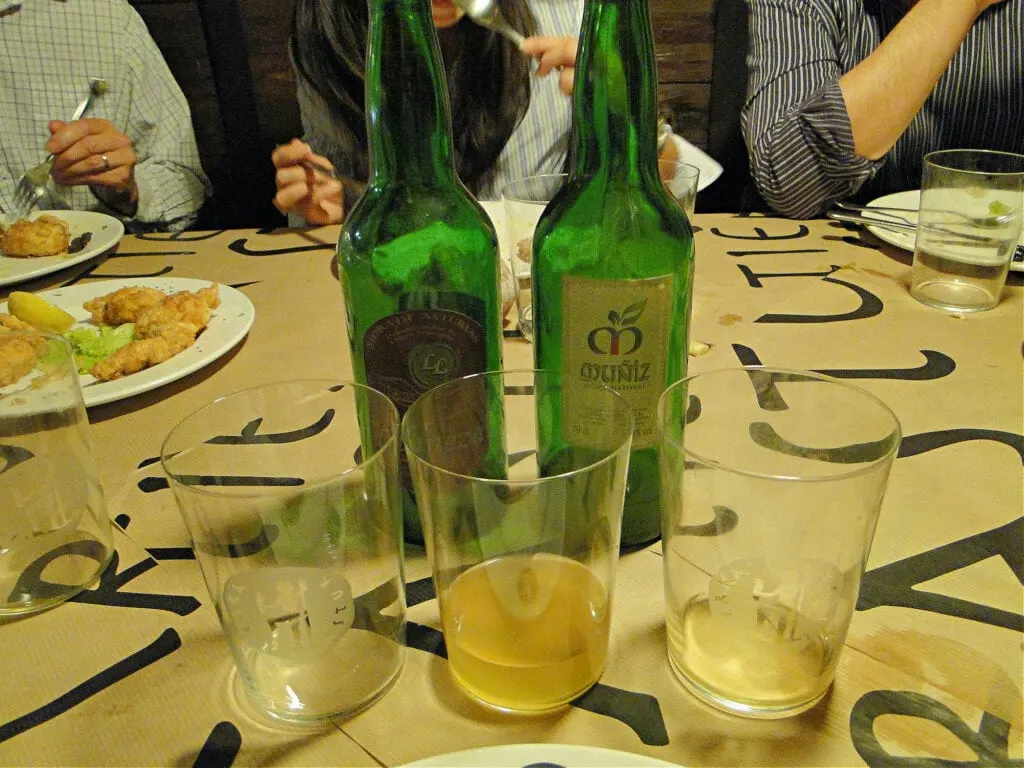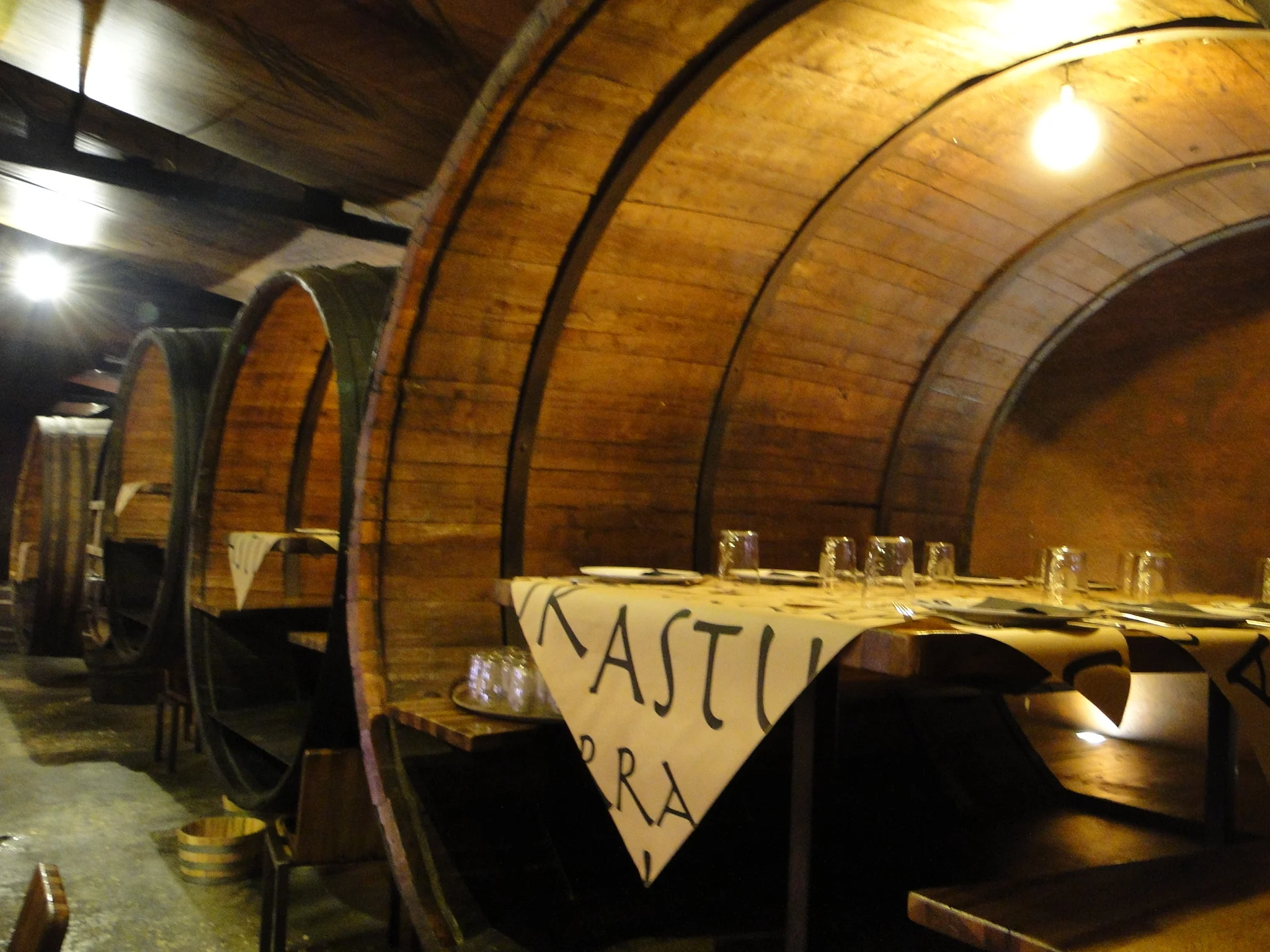 When you try your first sidra, expect your bartender to bring a little flair to your table! In one hand, he or she will have a dark green sidra bottle raised high above their head, and in the other, they will be holding a large wide-mouthed glass at their waist to pour the chilled cider into.
In Spanish, this pouring style is called escanciar, which is used to produce the best flavor of sidra.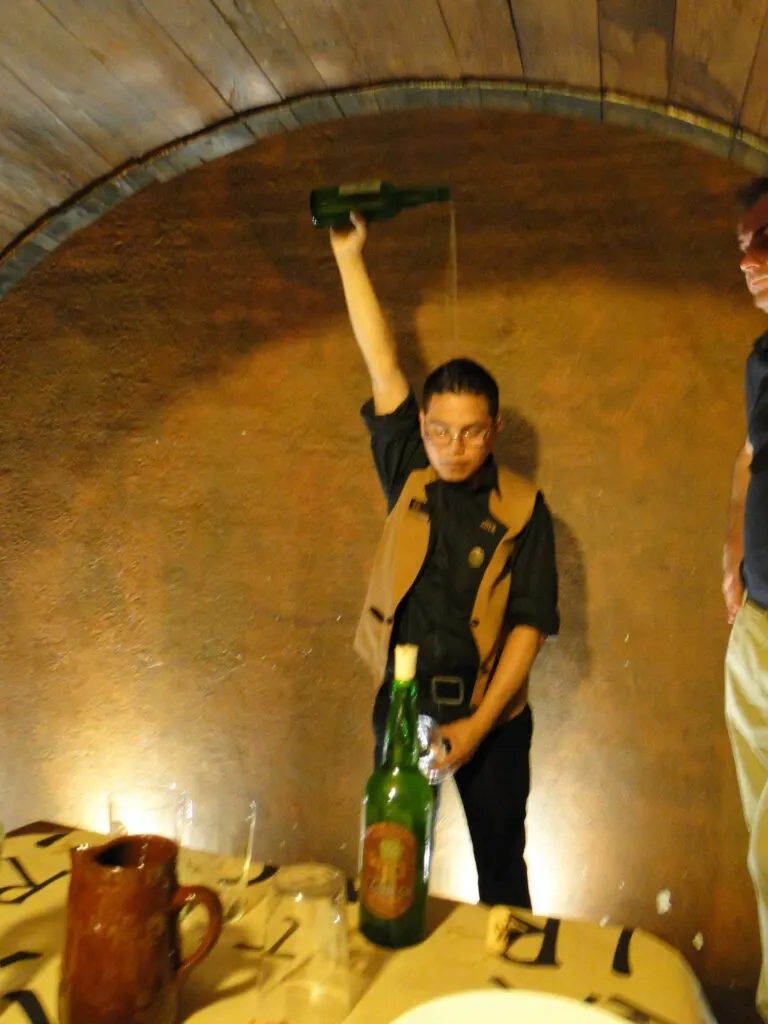 Instead of filling the whole glass, the bartender essentially pours a shot of cider inside of the vessel to be drunken immediately, an Asturian tradition.
6. Visiting Picturesque Coastal Towns
Compared to other regions of Spain, Asturias is one of the easiest to navigate because of its small size.
From Ovideo, Gijon and Aviles, some of the most picturesque towns are just a five to ten euro bus or train ride away. The towns along the Cantabrian coast are the most beautiful must-see visits on an Asturian getaway.
The most colorful one is Cudillero, a quaint fishing town just thirty minutes from Aviles that looks like it belongs in the Cinque Terre region of Italy.
Its architecture boasts vibrant houses stacked high on lush green hills—the blue, pink, yellow and red shades making the town look like it belongs at the end of a rainbow against a turquoise blue bay.
Ribadesella is another town with a gorgeous cerulean backdrop close to Gijon. The River Sella is its most iconic landmark, hence where Ribadesella gets its name from. The body of water boasts a lovely blue green hue, peacefully bending through the town until it empties into the rugged waters of the Bay of Biscay.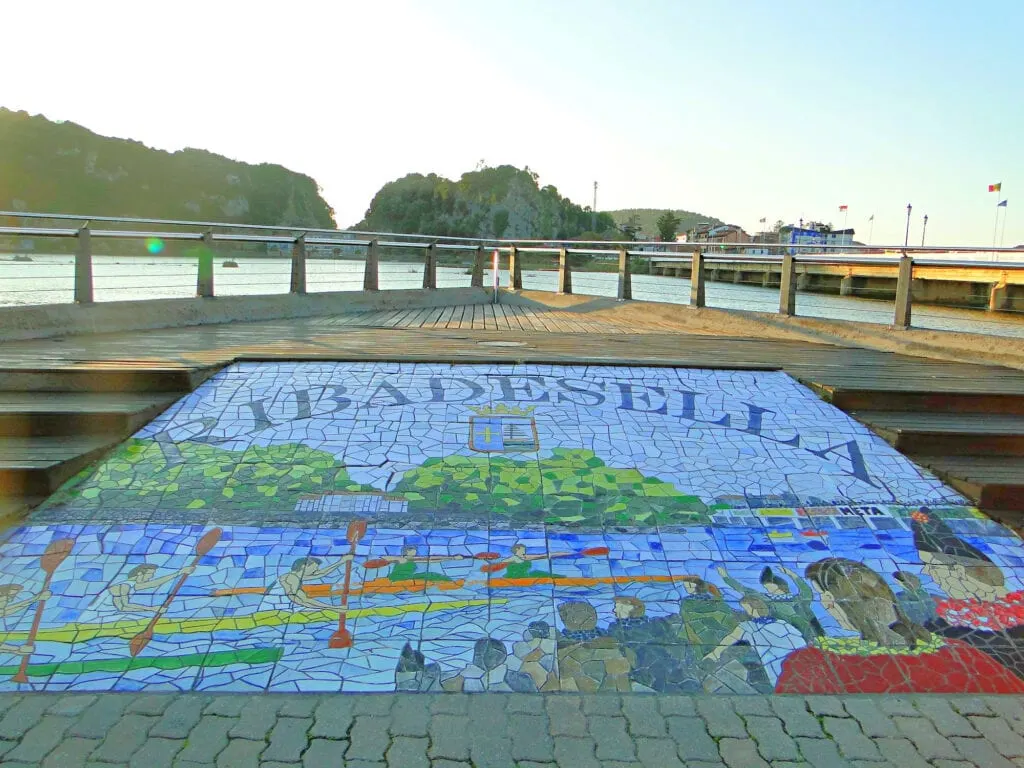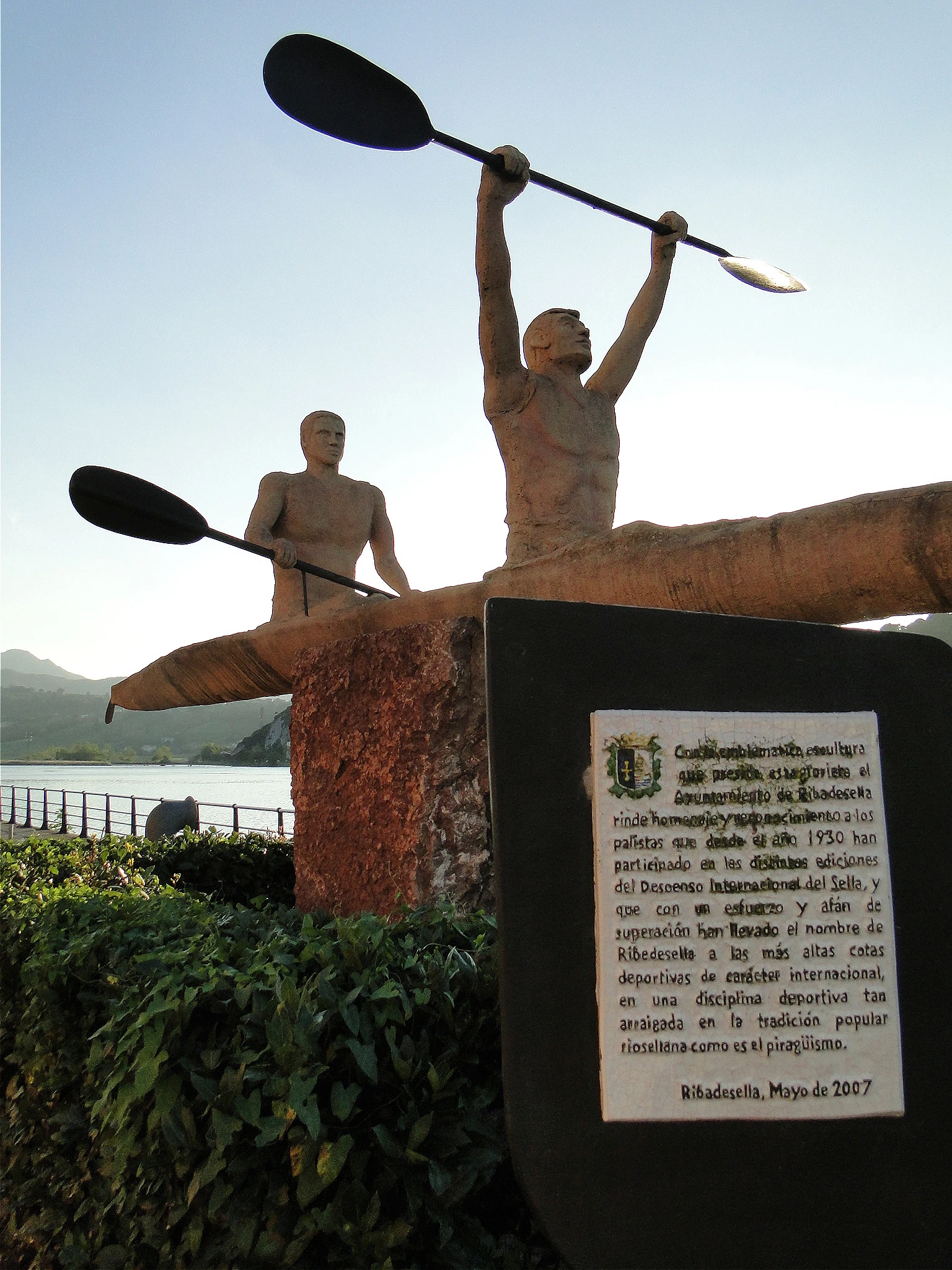 Then, there's Llanes, another fishing town along the Catabrian coast that features a medieval Gothic church and a rocky coastline framed by a limestone ridge. Llanes is well-known for its crystal blue beaches, so its the perfect place to take a summery dip.
It is also home to the Museo Etnográfico del Oriente de Asturias, a museum all about the rural traditions of the Spanish region.
Visit all three of these towns in a weekend, or plan longer getaways in each to experience picturesque beach vibes and architecture.
While exploring the North of Spain, you might also wonder about the best time to visit San Sebastian. This coastal city, not too far from Asturias, offers its own set of unique charms.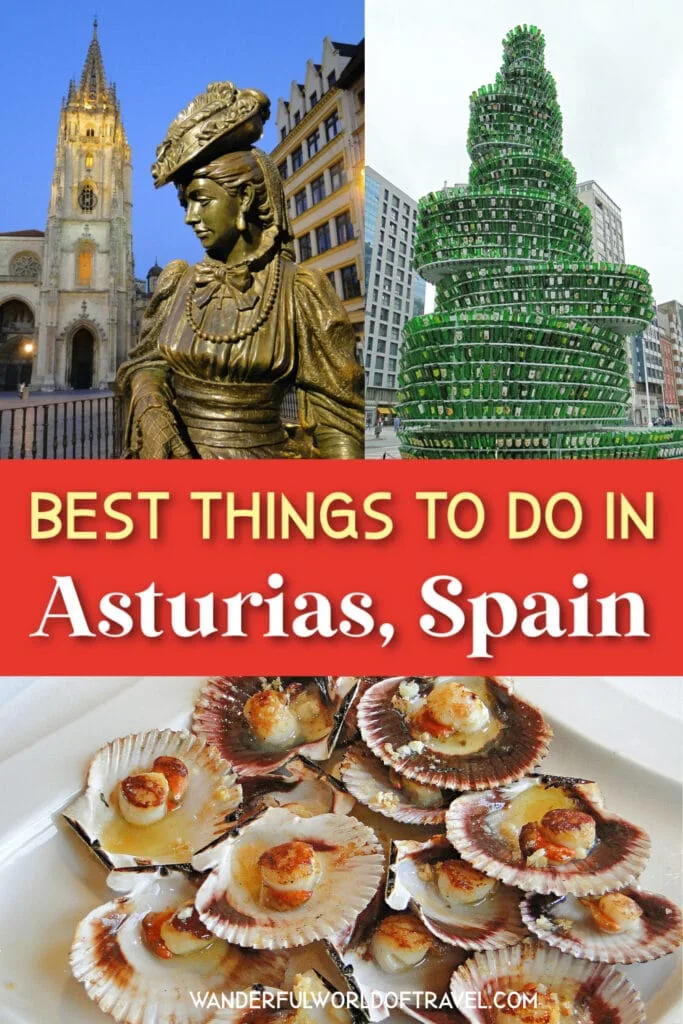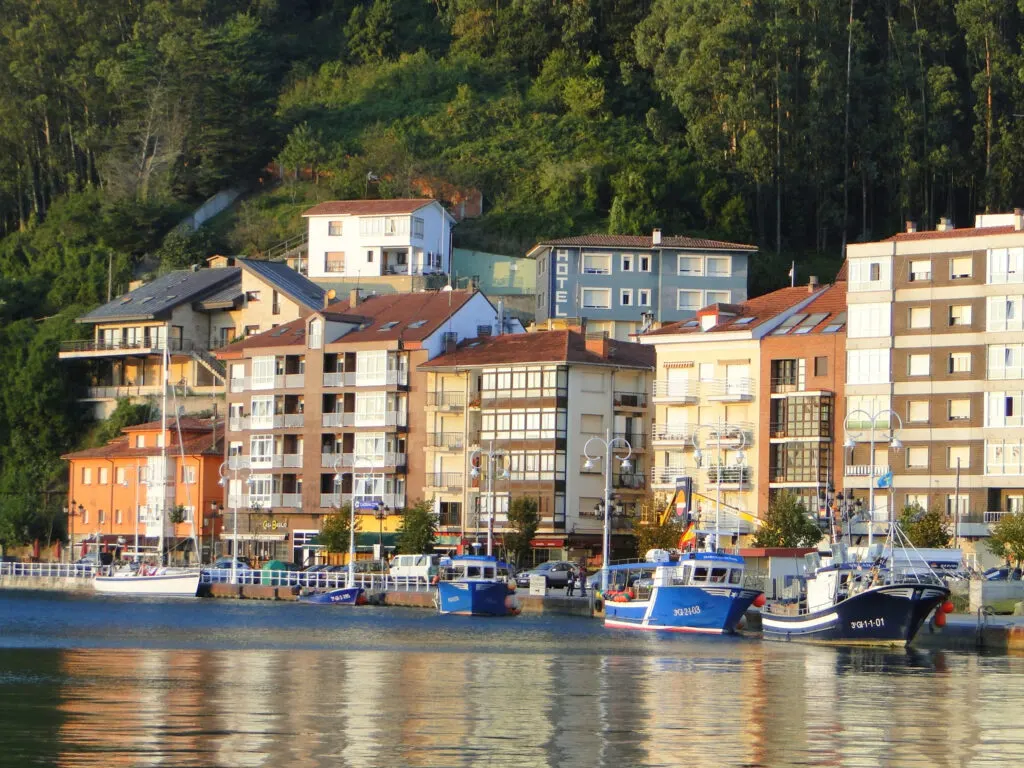 In Conclusion: The Best of Asturias Awaits You
From its dramatic landscapes to its diverse culture and cuisine, Asturias is definitely a must-see destination of northern Spain. It's one that's untouched by crowds and chaos, one that is brilliant for contemplation, and one that is bound to leave you begging for more after you leave. Whether its learning to pour your own bottle of sidra escanciar-style, hunting for dinosaur tracks on La Playa de la Griega, or hiking Monte Naranco in Oviedo, there is something in this region of Spain for every type of traveler. So, go and book your flight! The best of Asturias awaits you.
Traveling to Europe? You might also like these guides: