Carowinds has become a popular place for young adults to hang out at night. With the roller coasters, entertainment and plenty of food options, it is perfect for tweens and teens.
There are some important policies you need to know about young adults visiting Carowinds in the evening. Whether you are dropping off your kids or visiting the park as a family, here is everything you must know about the Carowinds Chaperone Policy.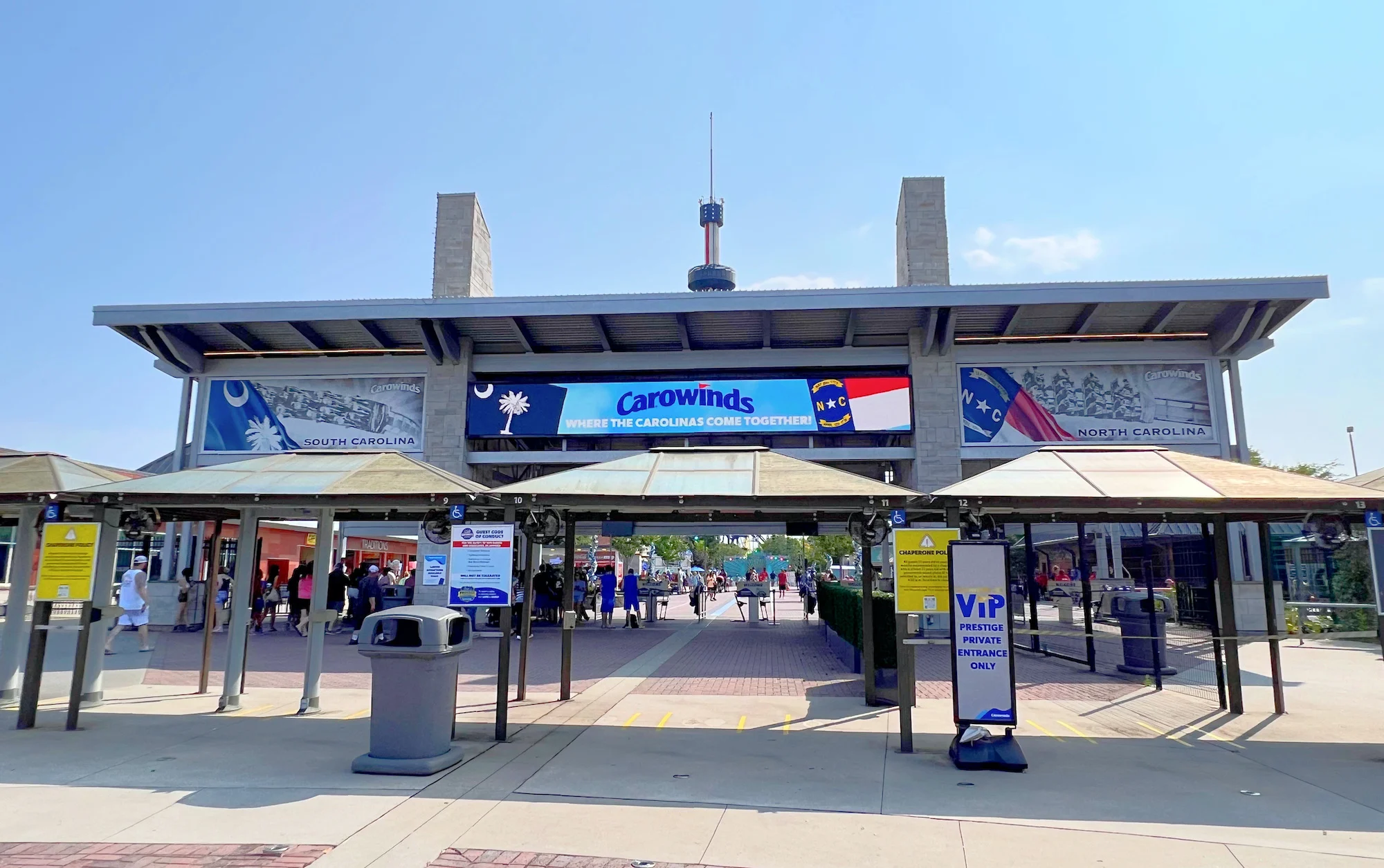 Does Carowinds Have a Chaperone Policy?
Carowinds has a chaperone policy as of April 2023.
The official Carowinds chaperone policy is:
Under this policy, all guests ages 15 years old or younger must be accompanied by a chaperone who is at least 21 years old in order to be admitted to, or remain in, the park after 4:00 p.m. local time to close. The chaperone must present a valid government-issued photo identification with date of birth at ticket entry. One (1) chaperone may accompany no more than ten (10) guests ages 15 or younger per day. In addition, the chaperone must accompany their party during entry, remain inside the park during their visit, and be available by phone throughout their stay. Guests ages 15 years old or younger who are found inside the park unaccompanied by a chaperone will be subject to ejection. This chaperone requirement applies to all Carowinds ticket and season passholders.

Carowinds Code of Conduct and Policies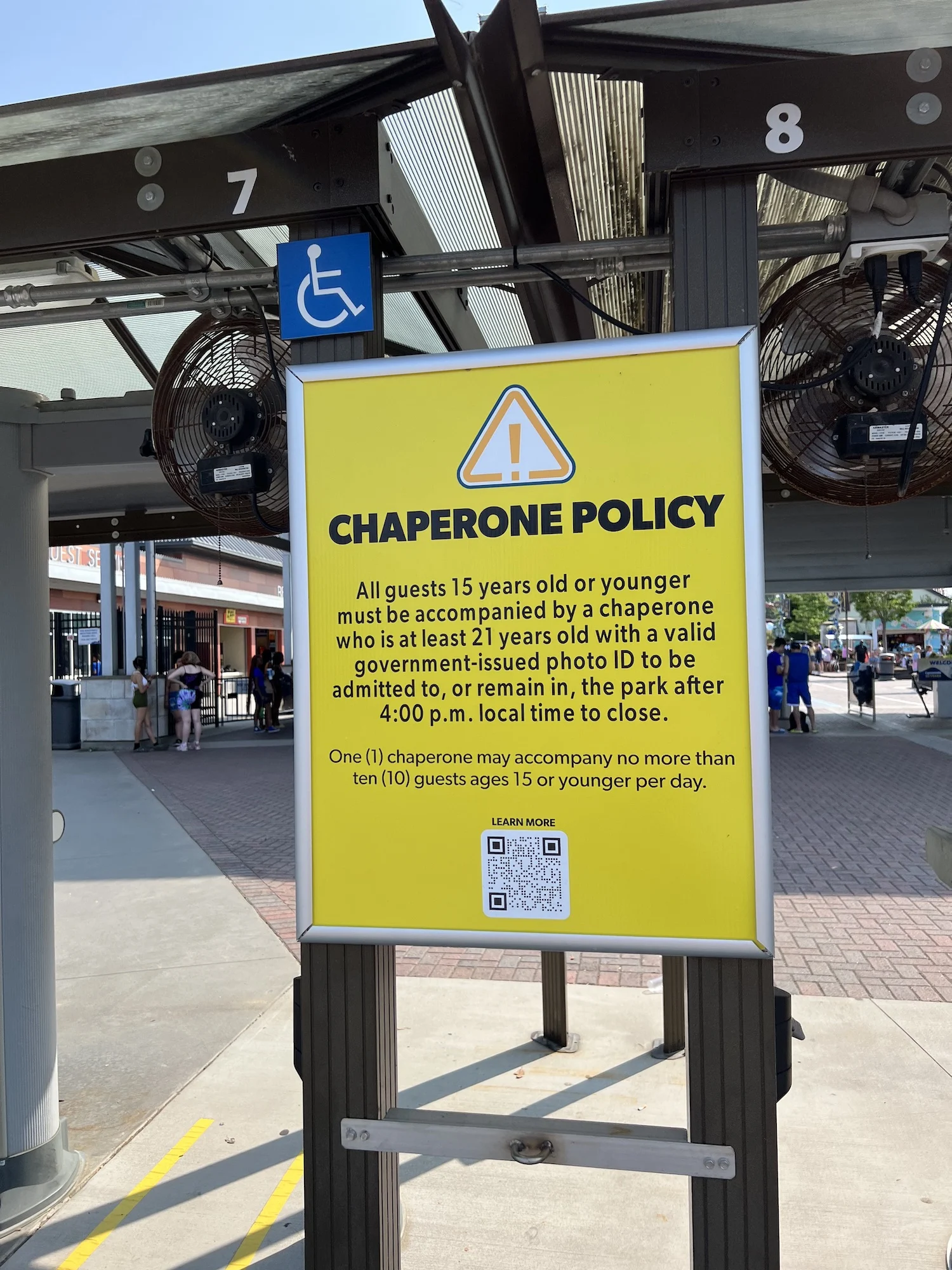 Related Post: Cash isn't accepted at Carowinds. Find out how your kids can pay for food and fun even though Carowinds is cashless.
Why Does Carowinds Have a Chaperone Policy?
Carowinds is a family-friendly theme park and wants to stay that way.
After "increasing incidents of unruly and inappropriate behavior" according to Carowinds, the new chaperone policy was implemented for visits after 4 p.m.
What If I'm Not Traveling with Kids or Teens?
Even if you are not entering the theme park with kids or teens, you may be required to show an ID after 4 p.m.
Though the policy is for chaperones of young adults and children, there are multiple reports that even guests visiting without kids are being asked for an ID.
If you are entering Carowinds after 4 p.m., we suggest at least one person in your group has their ID with them.
This is just one of our 43 tips and tricks for Carowinds that you will want to know about before visiting!