With the Zika virus now spreading through Florida, it's more important than ever to protect yourself from mosquitoes. One step to take is to wear clothes that keep mosquitoes from biting you, whether at home, in the outdoors, or when you travel.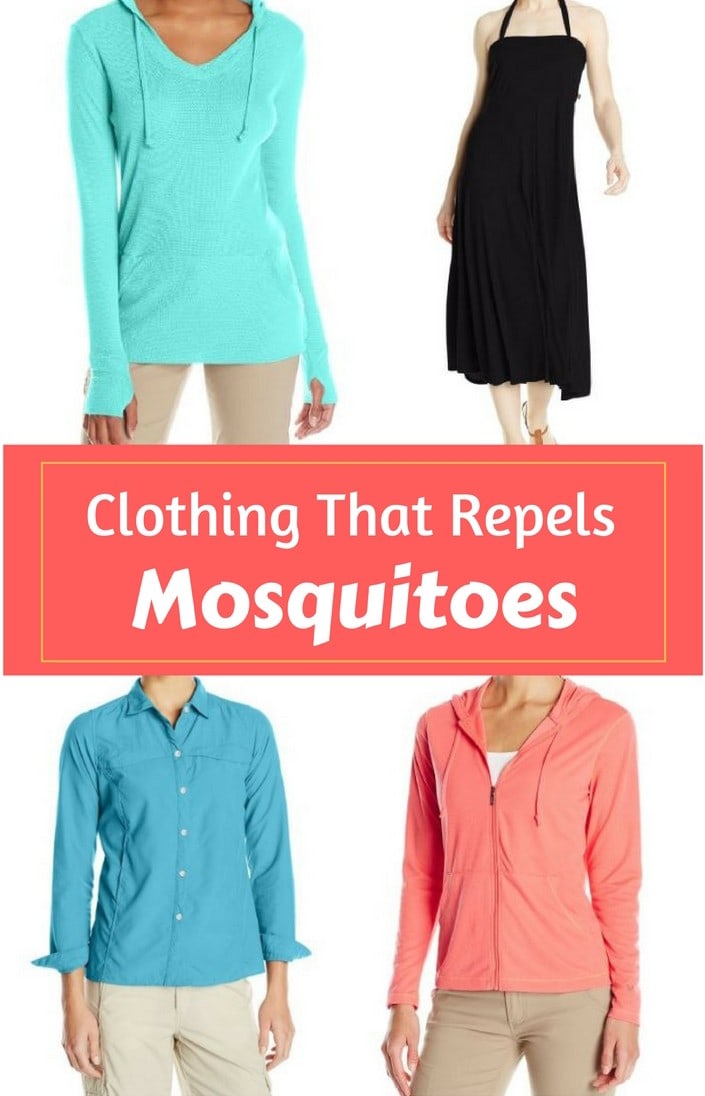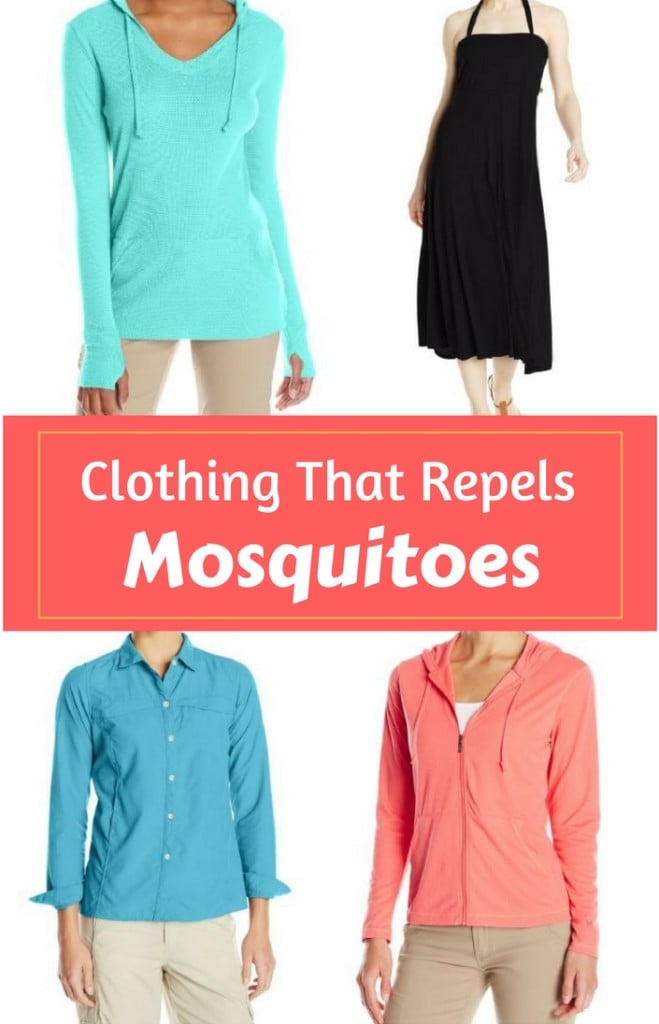 Long sleeved pants and shirts certainly can help protect you from biting insects. However, I've had plenty of mosquitoes bite right through my jeans. Sometimes, you need a little extra protection. That can come in the form of clothing that has a bug-repelling ingredient built into the clothes.
Insect blocking clothing exists for women, men and children. Clothing to repel bugs ranges from socks to shirts to pants to jackets.
Not only will these clothes protect you from mosquitoes, but also chiggers, flies, ticks, ants, and midges. All of those bugs that carry diseases you don't want or are just a nuisance when you're trying to enjoy time outside.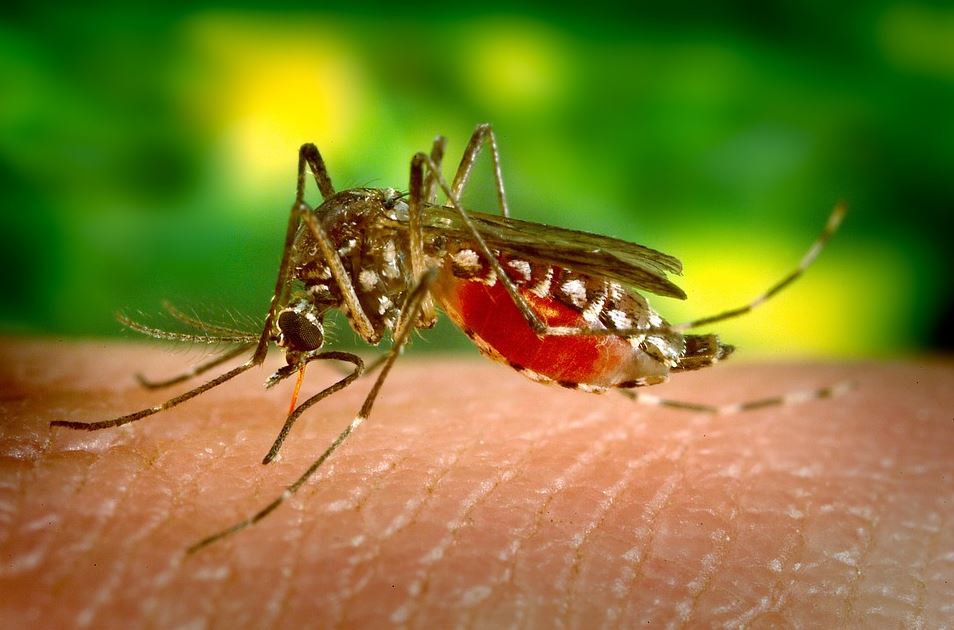 Don't worry about losing the effectiveness of the bug-repelling spray in the fibers of the clothing. It will last for about 70 washes.
What are your choices? Here are some of our favorites. We've included our affiliate links to make shopping easier for you!
Photos Courtesy of Amazon
Women's Clothing That Repels Mosquitoes
ExOfficio and White Sierra are among the top brands that make clothing that repels mosquitoes and other bugs. Among our favorites are:
A basic, classic jersey tee is always a smart addition to your wardrobe for any weather. Especially this one from White Sierra that prevents mosquitos from biting you!
__
How cute is this? Stay fashionable while at outdoor parties, watching a ball game or an evening hike with this scarf that repels mosquitos and other biting bugs. This one is gauzy, but there are also jersey wraps that could easily double as a mini-blanket, protect your kids, etc.
__
A dress with bug fighting technology? Yeah, we love it, too! Perfect for strolls along the beach, when you don't want the moment to be ruined by biting bugs.
__
The Bugsaway Damselfly Jacket from ExOfficio says it all.
__
The long-sleeved Bugsaway Breez'R shirt is stylish enough to wear to work or dinner, in addition to traveling or hiking.
__
Perfect for dressing up or down, the Bugsaway Lumen long-sleeve shirt comes in a variety of colors.
__
Ideal for when temps drop (just a little!), the Bugsaway Lumen Hoodie has longer sleeves with thumb holes, similar to yoga apparel, to keep your wrists protected, too.
__
This Bug Free Zip Hoodie from White Sierra has an Insect Shield technology to keep you protected from mosquitoes and other bugs.
__
Not just tops, you've got to have some pants to keep mosquitos from biting your legs, right? When you're just chilling on the porch or by a campfire, how about these lounge pants?
__
Of course, there are more stylish pants that could easily be worn on the trails or worn out to dinner, too.
__
Kid's Clothing That Repels Mosquitoes
For children, Bug Smarties makes a wide range of clothing to keep mosquitoes from biting your kids.
Using Insect Shield technology, this hot pink Micromesh Performance top is perfect for kids who just want to play and run around in comfy clothing.
__
Bug Smarties Baby Roll Up Pants with Insect Shield will keep mosquitoes from biting your toddler while they're playing outside.
__
This long sleeve hoodie for kids age 2-8 is perfect for early nights around the campfire or chasing fireflies.
__
Get an entire jogging suit – perfect for layering throughout the day and night – that repels mosquitos no matter what your child is getting into all day long.
__
Men's Clothing That Repels Mosquitoes
Again, White Sierra and ExOfficio are among the tops when finding men's clothing that repels mosquitos while traveling, hiking, in the woods or even just at home on your porch. These are just a few of our favorite options.
Keep mosquitoes from biting your ankles with these Bugsaway socks.
__
This Columbia Sportswear Jacket for men features Insect Blocker technology.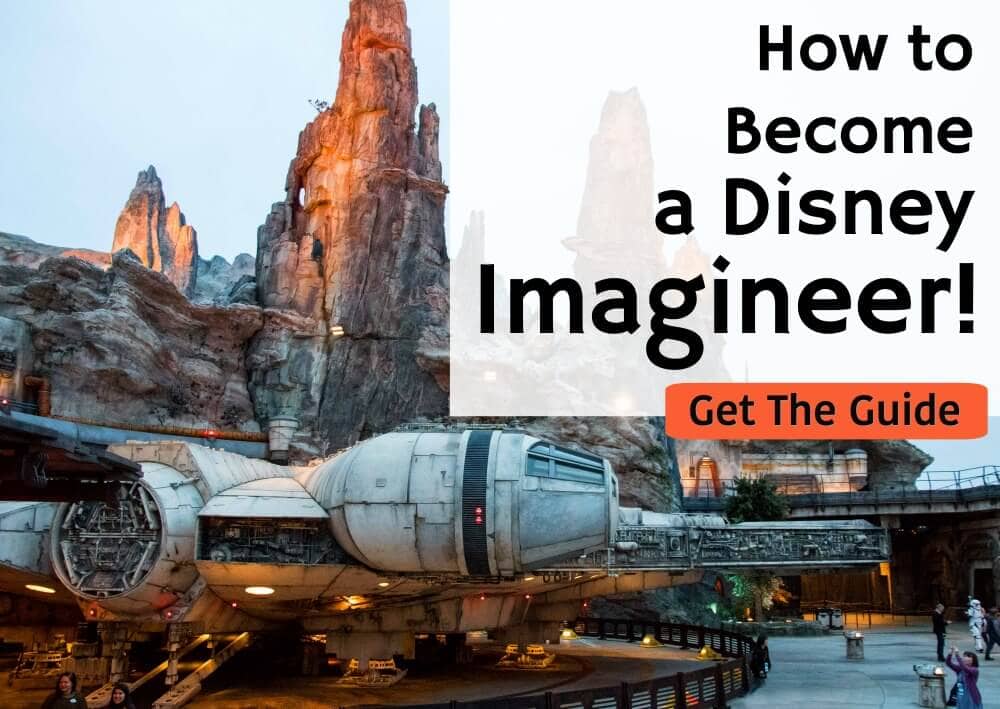 __
Add a little fashion flair with this men's Bugsaway Talisman Plaid Long Sleeve Shirt, available in a variety of colors.
__
Clothing that prevents mosquitoes from biting you is just one step of stopping mosquito bites. Keep in mind, getting rid of standing water at your home, wearing appropriate bug spray, and staying indoors are all smart measures to protect yourself from mosquito bites, too.