No visit to Disneyland is complete without savoring the iconic foods and drinks that have been loved through many generations at the California theme park. One of the most famous beverages from the original Disney theme park is the Disneyland Mint Julep.
It's a classic, refreshing beverage served year-round at the Mint Julep Bar in New Orleans Square.
Many people love to recreate the iconic Disneyland drink at home, but it can be difficult to get the recipe quite right. Our copycat recipe will give you the rundown on everything you need to know to make the perfect Disneyland Mint Julep without alcohol. Let's get started!
What is a Mint Julep at Disneyland?
Inspired by the traditional Mint Julep served in the south, the Disneyland mint julep can only be found at the California theme park. This is not a beverage that can be found at Walt Disney World in Florida, so be sure to enjoy it when at Disneyland!
The recipe is closely guarded, but it is well-known to include a combination of mint syrup, lemon-lime soda (or lemonade and club soda), and crushed ice, making for a sweet and fizzy drink. The syrup is said to be made with a blend of spearmint, peppermint, and possibly other flavors, but Disney isn't spilling their secrets!
According to The Unofficial Disney Parks Drink Recipe Book, the original version was very heavy on the mint and included lots of green food coloring. When guests described the drink as tasting like mouthwash or toothpaste, Disneyland knew they had to change the flavor. So in 2017, the recipe was changed for a more natural flavor and lighter color which guests love!
The mint works to provide a cool and refreshing flavor to the drink, while the lemon and lime soda adds a tart and sweet flavor. The crushed ice helps to mellow and soften the flavors, while the soda gives it a nice fizz.
This is a great drink to enjoy with the Mickey-shaped beignets you will also find at this bar!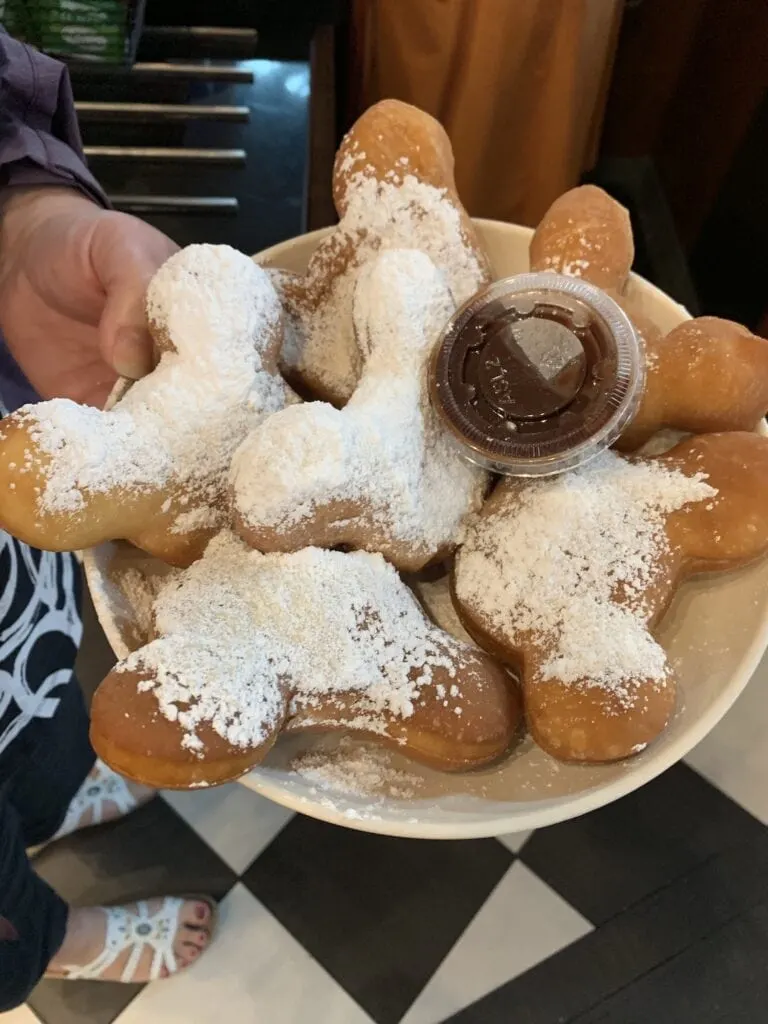 Traditional mint juleps in the South are alcoholic drinks containing bourbon. The family-friendly beverage at Disneyland is a virgin mint julep and contains no liquor.
Is the Mint Julep Bar Closing?
Yes, Disneyland's famous Mint Julep Bar is closing in 2023.
The Mint Julep Bar closes on February 17, 2023 to make way for the new Tiana's Palace Restaurant opening in New Orleans Square in Disneyland. The French Market Restaurant will also be closed permanently as part of the renovations.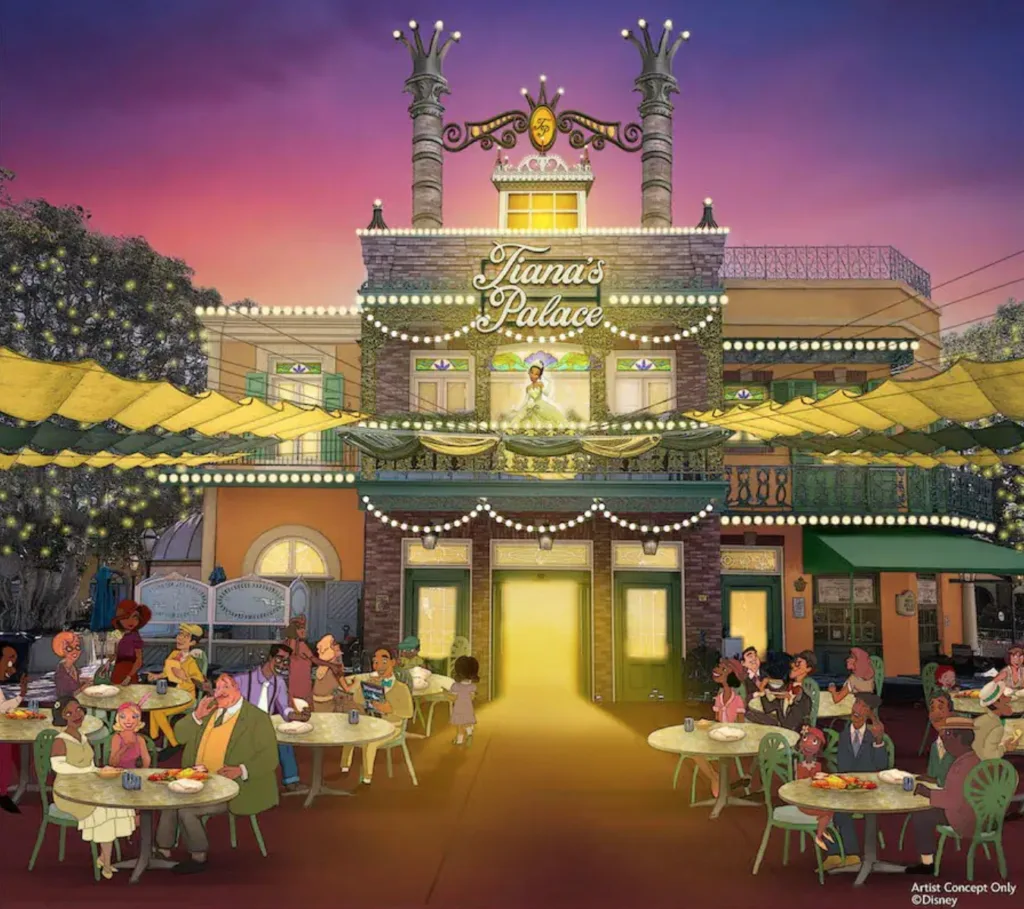 The bar will reopen at some time in late 2023.
Disneyland Mint Julep Recipe
If you are wondering how to make Disneyland's famous mint julep recipe at home, this copycat drink recipe is sure to satisfy your cravings! This recipe makes 1 serving, so be sure to double or triple the amounts if you are making the drinks for your family.
Excerpted from The Unofficial Disney Parks Drink Recipe Book by Ashley Craft. Copyright © 2021 by Ashley Craft. Photography by Harper Point Photography. Used with permission of the publisher, Adams Media, an imprint of Simon & Schuster, Inc.
Ingredients
1⁄2 cup lemonade
1⁄2 cup club soda
2 tablespoons Mint Syrup (If you want your drink to have a green tint, use this green mint syrup)
1 cup ice cubes
1 lemon wheel
1 fresh mint leaf
Directions
Pour the lemonade, club soda, and Mint Syrup into a 16-ounce plastic cup or glass.
Stir to combine.
Top with ice.
Place lemon wheel on rim and mint leaf on ice to garnish.
You might also like these Disney copycat recipes, too:
Conclusion
Making a copycat Disneyland mint julep is a great way to recreate the unique flavor of this iconic Disney drink. By using simple ingredients like mint, lemon, and simple syrup, you can make an authentic tasting mint julep that is sure to become a family favorite. Whether you are looking to recreate the memory of a special trip to the happiest place on Earth or just hoping to make a new summer favorite, this copycat recipe should do the trick.