Rules and guidelines for wearing costumes in Disney World theme parks. These costume rules are for Halloween, special party events, and normal theme park visits.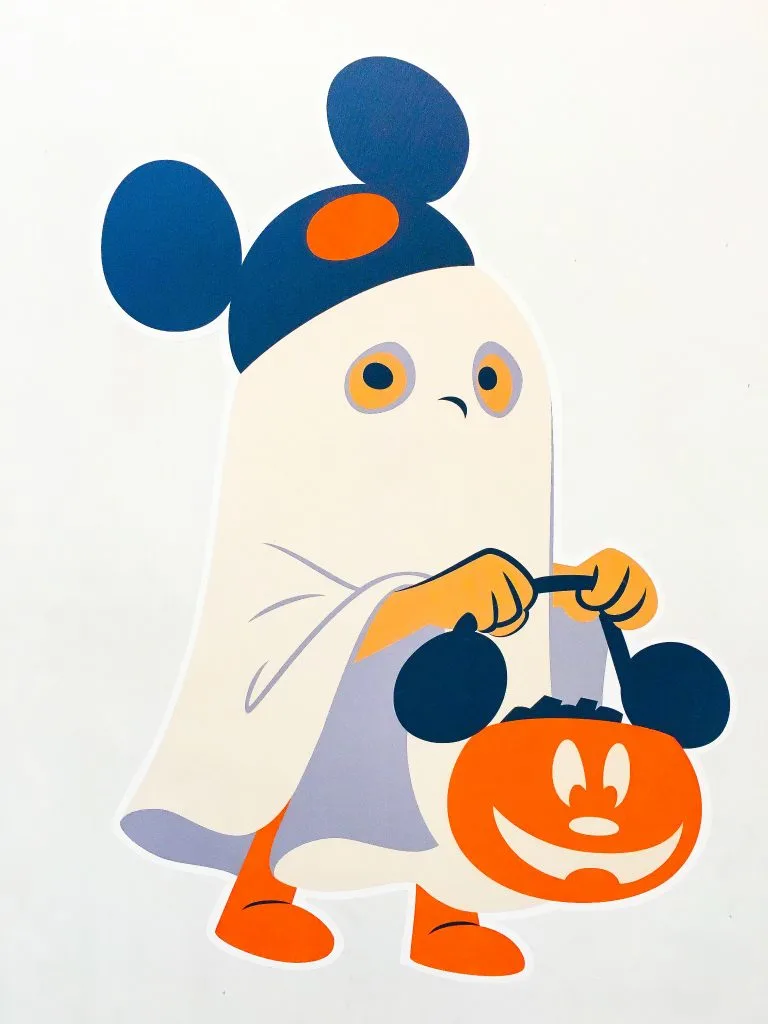 You may be wondering what length you can go to in order to dress up as your favorite character at a Disney park, especially at Mickey's Not-So-Scary Halloween Party in Magic Kingdom. Disney does have some rules about what you can wear.
These general costume rules are not strict, just sensible for a safe, family-friendly experience. However, if you want to dress up as a Disney character there are firm rules about that, whether it is a special event or not.
Here are the general rules for wearing costumes at Disney World, general clothing guidelines, as well as what costumes are permitted, or not permitted, at Disney special events.
What You Should Wear to Disney World
You might think that you can wear whatever you want to Disney World. You would be wrong. There is a set of clothing and costume guidelines for guests entering Walt Disney World Resort theme parks.
While these rules are open to interpretation, you definitely don't want to be denied admission simply because you chose the wrong t-shirt.
Costumes are generally not permitted for guests older than 13 years of age in any of the theme parks. Neither are masks. There are exceptions for some special events.
Dress as you would expect from a family friendly environment. Wear comfortable clothes. Be prepared for the weather, which is usually hot. Keep in mind there may be showers and rain storms.
Shirts and shoes are a requirement at all times. It comes as a surprise to some, but this rule applies to water play areas within the theme parks.
Appropriate clothing is important if you want to have pictures taken with Disney characters. When Carrie and I were "friends" of Chip and Dale and Winnie the Pooh, we were not allowed to pose for pictures with people wearing t-shirts that contained profanity, obscene graphics or suggested explicit behaviors (drugs, smoking, etc.). We would either have to artfully cover up the offending clothing (such as stand in front of the person) or not take a picture at all.
Too little, or too much clothing can also be an issue. Layered clothing may be subject to additional searching at security. Think lots of sweatshirts and sweaters tied around your waist or worn into the park.
Excessively torn clothing, or clothing that exposes too much skin, are not allowed either. Especially bathing suit tops or tops that expose TONS of cleavage.
And if you have objectionable tattoos, you need to cover them with clothing or else you can be denied admission.
What are things that you SHOULD bring and wear to Disney World? Here's our tips and tricks:
General Costume Rules for Mickey's Not So Scary and Special Events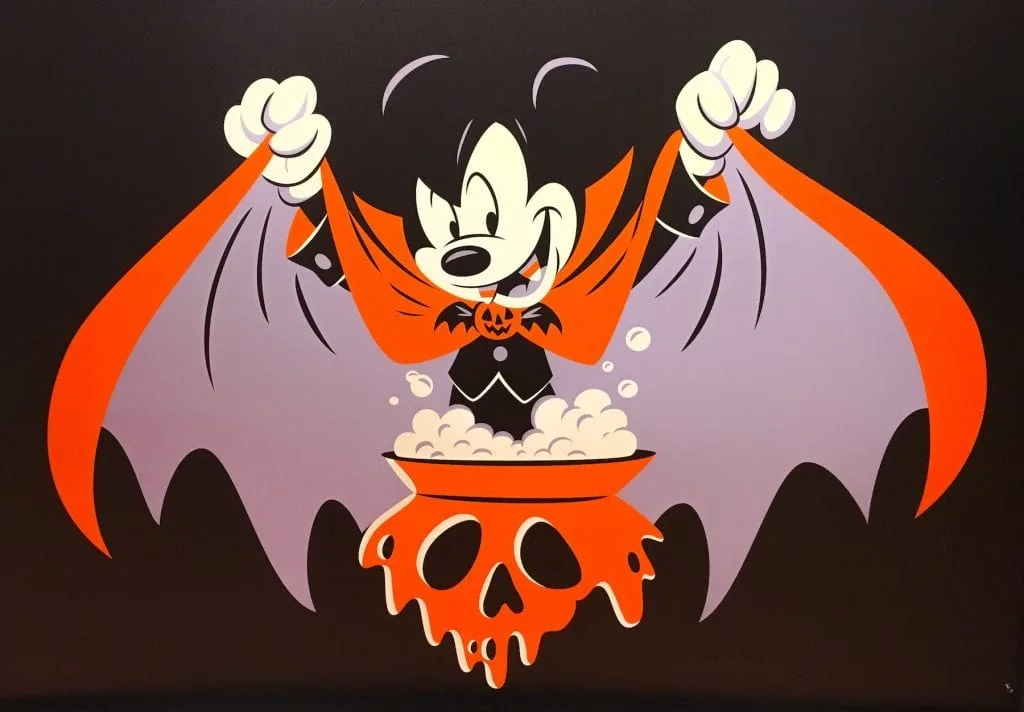 There are special rules for events such as:
Mickey's Not-So-Scary Halloween Party
Mickey's Very Merry Christmas Party
Star Wars Galactic Nights
and other special events
These rules do not allow guests to wear inappropriate or offensive attire. Guests may be denied admission for wearing clothing, costumes, or cosplay that is not considered family friendly.
Costumes may be worn as long as they do not pose a safety risk, such as sharp or pointy costume pieces. Costumes also cannot include weaponry (think a sheriff costume with a handgun in a holster).
All guests are allowed to dress as a Disney Character for these events as long as they do not take part in activities suggesting they work for Disney, such as posing for pictures or signing autographs.
There is a difference in what is considered appropriate costumes for special events based on age.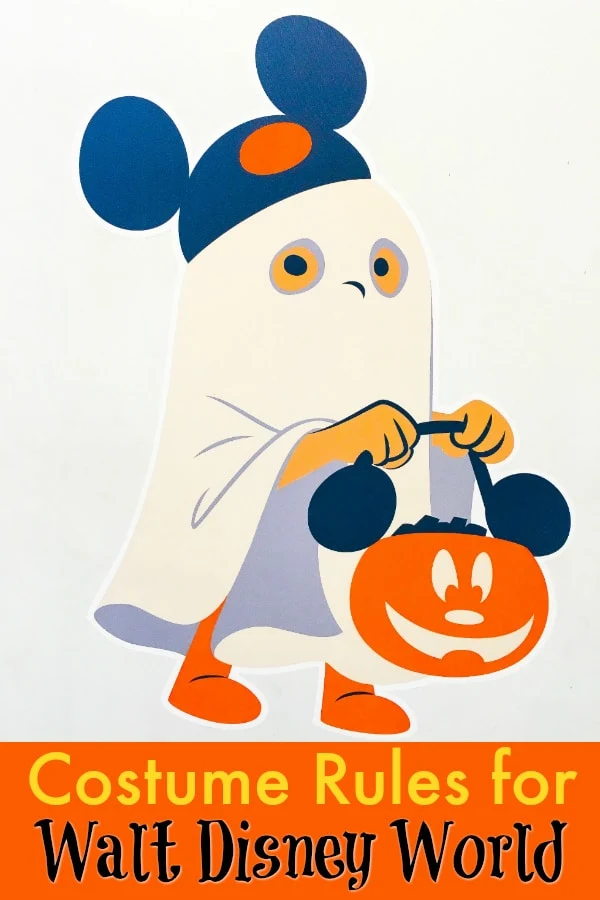 Costume Guidelines By Age
Guests Under 14 years
Children have the most freedom. While their costume must still be safe and appropriate, they have fewer restrictions.
Kids can wear masks provided that they don't completely cover the face and eyes are visible.
Weapons resembling real weapons cannot be worn. However, lightsabers and toy swords are okay.
Guests Over 13 years
Guests over 13 years of age are allowed to wear costumes. However, they have many more restrictions.
Guests 14 years and older cannot wear masks of any kind (That's why we chose this DIY Unicorn costume, which used face makeup instead of a mask).
Cape length as part of a costume may not extend below the waist.
A guest's costume must not reach or drag on the ground.
Headwear is okay as long as it doesn't cover the face.
Wings, tutus, lightsabers and other toy swords are allowed.
Want some great DIY Disney costume ideas? Check out these easy costumes to make for Walt Disney World: