Disney Springs is a huge shopping, dining and entertainment complex. There are three different parking garages and two surface parking lots to choose from when parking at Disney Springs.
You do not want to choose the wrong parking garage because you could have a long walk in the heat.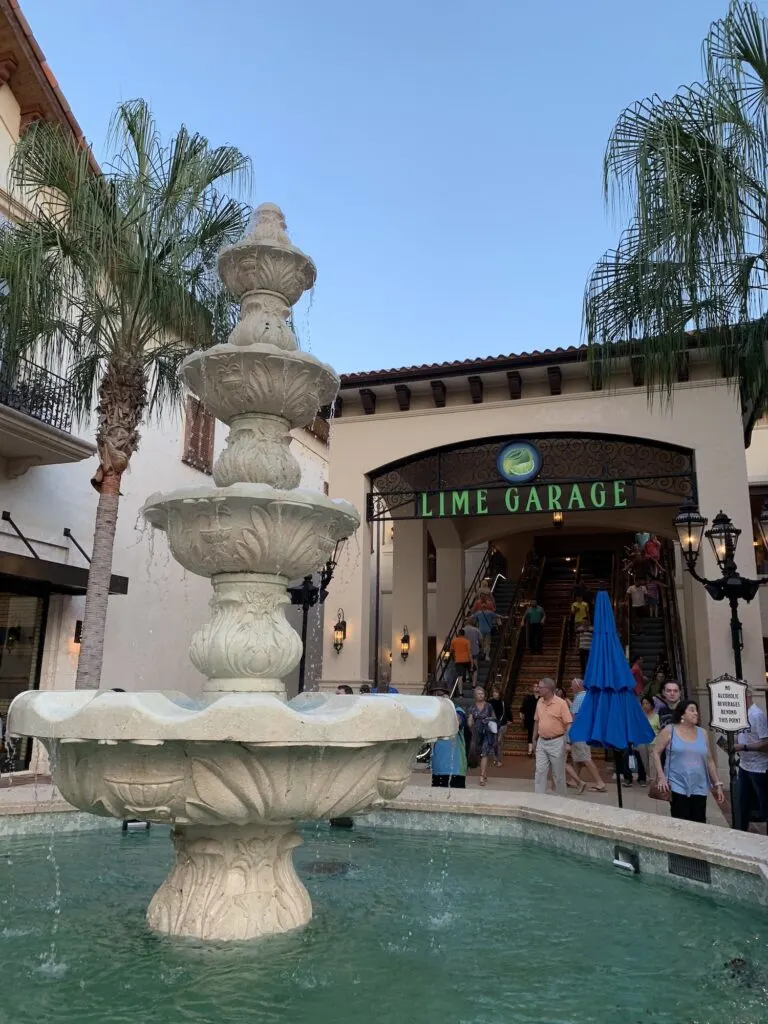 Disney Springs Neighborhoods
There are four distinct areas of Disney Springs. Each one offers something different.
Knowing which "neighborhood" you want to visit can help you decide where to park.
The Marketplace
One of the original areas of Disney Springs and previously Downtown Disney, this is where you will find the World of Disney store, the Disney Christmas shop, the carousel and Ghirardelli ice cream shop, along with the band stage.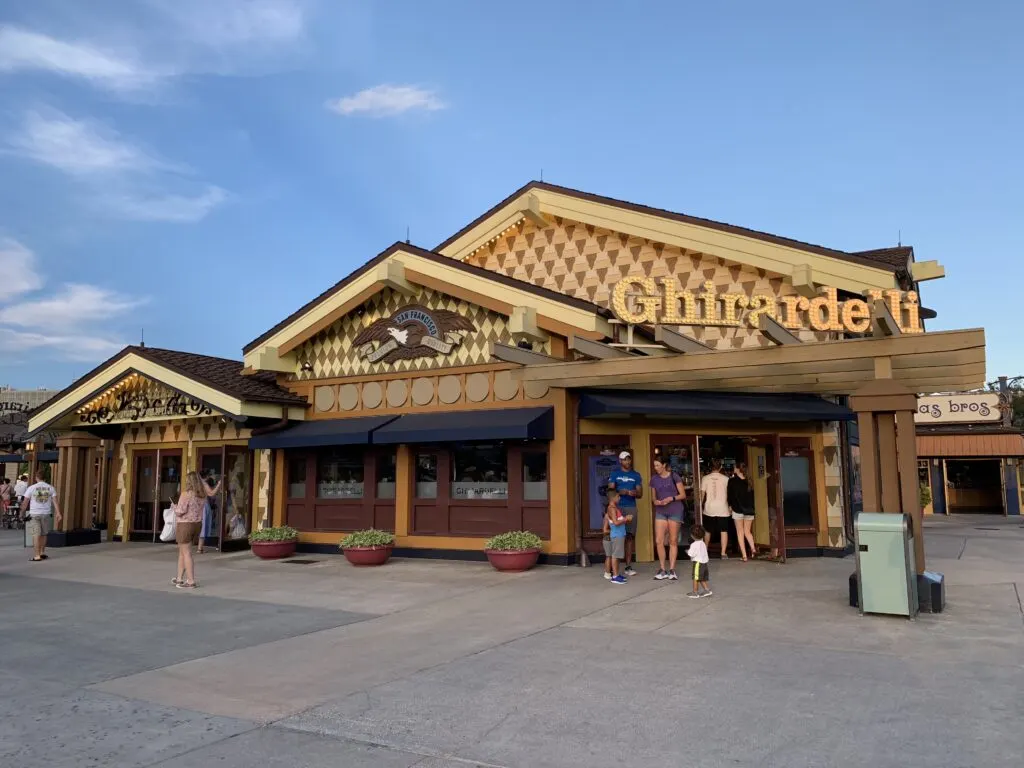 The Landing
A lot of the shopping is located at the landing. While you will find Disney-themed stores, a majority of shops in this area are upscale or large brands that you know and love.
West Side
At the opposite end of The Marketplace, this is where you will find Cirque du Soleil, House of Blues, AMC Theaters and one of the bus pick-up spots for Disney transportation.
Town Center
The newest addition to Disney Springs, this is where you will find a lot of shopping and dining with wide promenades to walk.
Parking Garages
Disney Springs has three parking garages: Lime, Orange and Grapefruit. Each one is named after a citrus fruit grown in Florida.
All parking garages offer covered protection from the sun and rain. This is a huge benefit to keep your car cool from the hot sun during the day. And also makes it easier to get into your vehicle if it is raining.
However, if you park on the top level of any of the parking garages, you will not have covered parking.
Orange Garage
The Orange garage is located near Town Center and the West Side.
This is the place to park for easy and quick access to AMC Theater, Planet Hollywood, Splitsville Luxury Lanes, and the Coca-Cola Store.
Level Two of the Orange Garage is what you want for direct access to Disney Springs' entrance without needing to use the elevators or escalators.
Lime Garage
Lime Garage is located near the Marketplace. It is also conveniently located near the east side of The Landing and Town Center.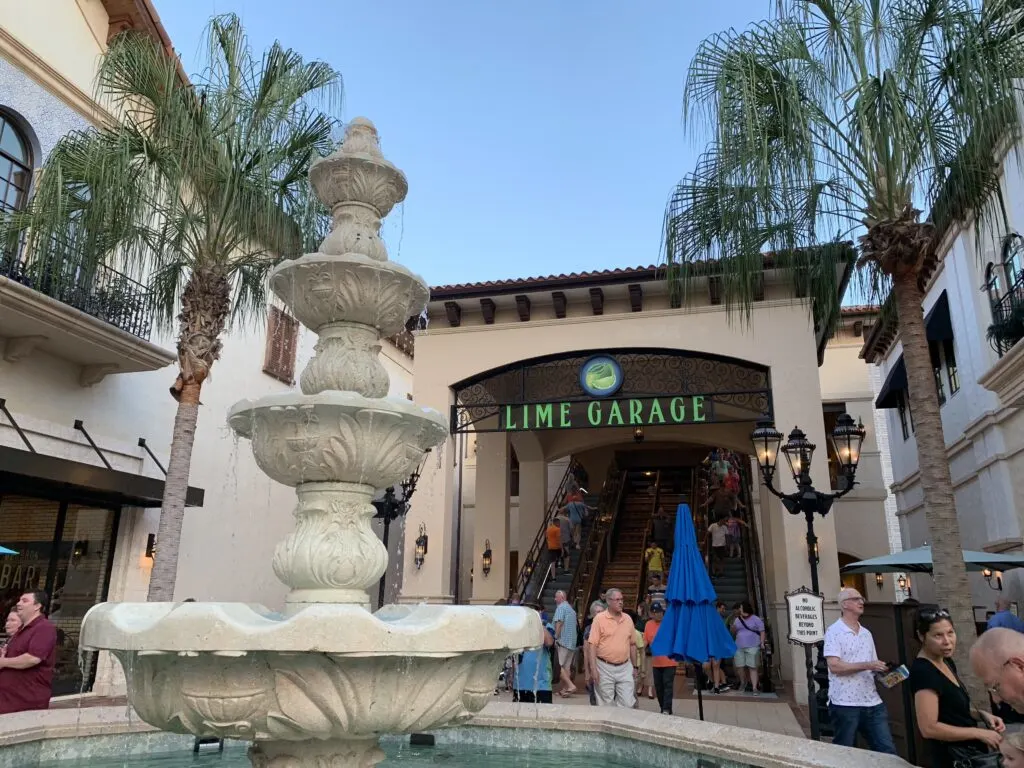 Grapefruit Garage
The Grapefruit Garage is further away than Orange and Lime, but is usually less crowded. Grapefruit is actually across the street from the Lime Parking Garage. You will be crossing over Buena Vista Drive via a pedestrian bridge walkway in the sky.
The pedestrian bridge will bring you directly to some of the most popular locations in The Marketplace area, including the World of Disney store, the Lego Store, Ghirardelli Cafe and T-Rex Cafe.
High-Tech Parking Garages
While the parking garages can get crowded, you don't have to worry about trying to find a place to park or wondering if there is any room left.
The "smart garages" have electronic signs with digital displays that show you how many parking spots are available on each level, so you can drive directly to the level that has space for you.
You will see the digital display outside before you enter each garage. Once inside, you can see how many spots are available through displays on each level.
Once inside the parking garages, there will be lights on the ceiling over an empty parking space to help you easily find open spaces.
Are the Disney Springs Parking Garages Safe?
Rest assured that Disney parking garages are unlike most parking garages you have ever been to!
These parking garages are clean, well lit, have plenty of signage and have escalators, elevators and stairs to use.
Technically the Disney Springs parking garages are owned by Reedy Creek and not Walt Disney World. You will find friendly and helpful Reedy Creek staff available at the exit from the garage to Disney Springs to answer questions and help with concerns.
After exiting the garage, you will immediately find a Walt Disney World cast member who is available to help with directions and other questions.
Surface Parking Lots
Two uncovered, one level parking lots are available at Disney Springs near the Cirque du Soleil area known as West Side. These are the Strawberry and Watermelon lots.
The surface parking lots are ideal for seeing the show at Cirque du Soleil, visiting House of Blues or shopping in the West Side.
Cost of Parking at Disney Springs
How much does it cost to park at Disney Springs? Nothing! All parking is free.
Complimentary parking is available for both the parking garages and the surface parking lots.
This is one of the major differences between Disney Springs and Universal CityWalk. There are fees for parking at Universal Studios.
If you would like to use valet parking, it is $20 a day, plus tax.
Valet parking is only available at select times at the porte-cochere at Cirque du Soleil, including:
4:30 p.m. to midnight Monday through Friday
Noon to midnight on Saturday and Sunday
Disabled Parking at Disney Springs
You will find designated parking in all parking garages and surface parking lots for guests with disabled parking permits.
How to Find Your Car at Disney Springs
After a long day of shopping and eating and having fun, you may forget where you parked your car! No worries, there is an easy way to find your vehicle.
The My Disney Experience mobile app has a Car Locator option to use via location services.
Another easy way to remember where you parked your car is to take a picture of the parking space, the parking level and the garage sign where you parked as you exit.