The end of the day at Disney's Magic Kingdom and Epcot theme parks always culminates in a fireworks show, which is one of the most anticipated shows for guests. If you are going to Universal Studios for the first time, you might be expecting the same grand finale.
But does Universal Studios have fireworks? What should you expect at the end of your theme park day?
Here are all of the details of fireworks at Universal Studios Orlando.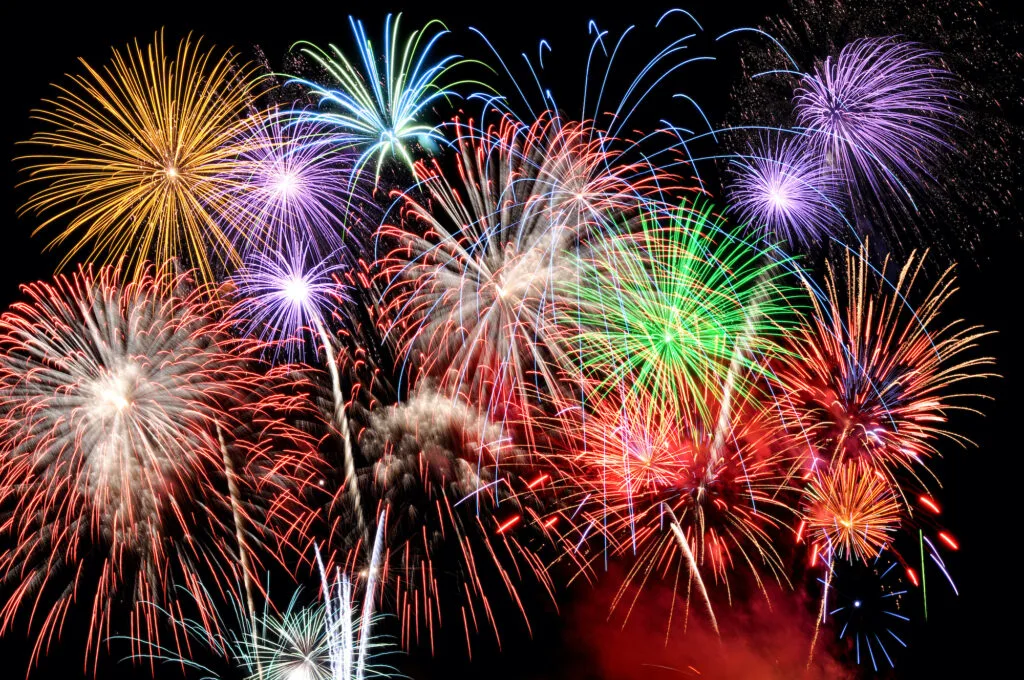 Does Universal Studios Have a Fireworks Show?
No, Universal does not have a nightly fireworks show like you would expect at Disney World or Disneyland.
Universal Orlando's Cinematic Celebration was the closest thing to a fireworks show at Universal Studios Florida. The nighttime spectacular combined dancing waters, screen projections and some pyrotechnics for a stunning show to watch.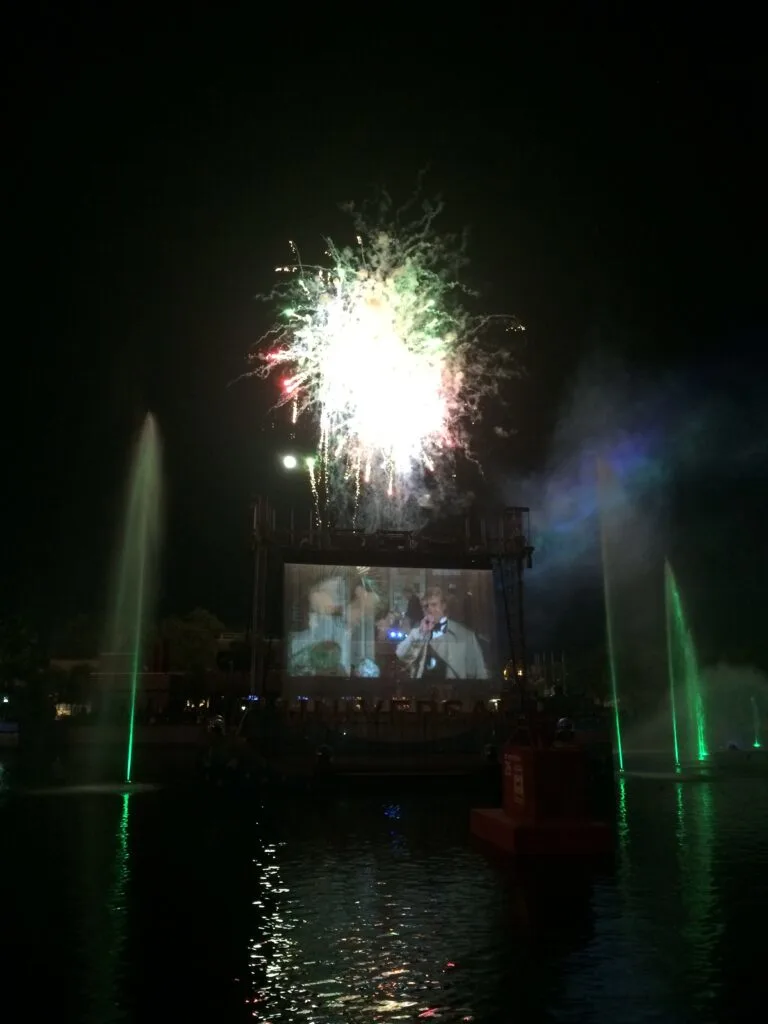 You can see the full show in the video below:
However, Cinematic Celebration was abruptly closed on March 9, 2023.
It joins a long list of old Universal Studios shows and attractions that have closed.
A new nighttime show will be debuting at Universal Studios Florida in its place, but no word yet on what it will be or when it will open.
Does Universal Have Fireworks on Fourth of July?
One of the rare times that Universal Orlando does have fireworks is during Fourth of July at Universal Studios.
Does Universal Have Fireworks on New Years Eve?
Yes, Universal Orlando does have a small fireworks celebration on New Year's Eve. However, it is smaller and more limited compared to other theme parks in the area.
If you want to see the fireworks, you will need to arrive at the theme park early in the day to guarantee admission because of crowds at Universal Studios for Christmas and New Years.
You can see the limited fireworks show in the video below:
Harry Potter Nighttime Lights Show
If you don't need fireworks but want to enjoy a nighttime show, then the Nighttime Lights at Hogwarts at Islands of Adventure is for you.
Nighttime Lights at Hogwarts Castle closed on May 9, 2023 for an extended refurbishment. No re-opening date has been set.
Nighttime Lights at Hogwarts Castle is a combination of lights, projections on the castle and music.
There is no set time to the show in The Wizarding World of Harry Potter, and it only runs select times of the year. Be sure to consult your Universal app or ask a team member about show times.
It starts after dark, but that can vary with the season. Once the show does start, it runs for about 5 minutes. Then the shows can reappear every 15-20 minutes but this also varies.
This is one of those shows that really does seem magical when you see it because you can't guarantee the time when it appears.
Nighttime Lights at Hogwarts Castle is just one of the things not to miss in The Wizarding World of Harry Potter.
Why Doesn't Universal Studios Have Fireworks Shows Like Disney World?
Universal Orlando Resort has two things that prevent them from having fireworks shows like Disney World:
Located next to residential homes
Universal Studios theme parks have earlier closing hours compared to Walt Disney World. It is not rare for the theme parks to close at 8 p.m. which is much earlier than most of Disney's theme parks.
However, it is still dark when the parks close early, so that shouldn't prevent them from a fireworks display.
The real reason that Universal doesn't have fireworks is that it is located in the middle of a highly populated residential area. Just a block from the outer edges of the theme parks and Volcano Bay you will find neighborhoods of houses as well as many businesses.
Fireworks shows have a lot of fall out from debris. There is also the possibility of a fireworks shell not firing properly and going sideways, or falling to the ground and being a safety hazard.
At Disney World, there is a lot of space around their theme parks. They don't have to worry about their fireworks shells falling on nearby homes.
This is also why, at Disney World, you are unable to walk through parts of the theme park during fireworks times. It is because those areas are designated as potential fall out areas and the public cannot safely be inside should there be any problems.
Even if there were no fireworks fall out onto homes and business, the noise of launching fireworks every night would be a nuisance for people who live right behind the theme parks.
Can you imagine putting your child to bed every night only for them to be woken up by fireworks launching a couple hours later? Yeah, not happy parents or pet owners!