Our free Harry Potter Color By Number printables are a great activity for kids to do! Even adult Potterheads will have fun coloring by numbers!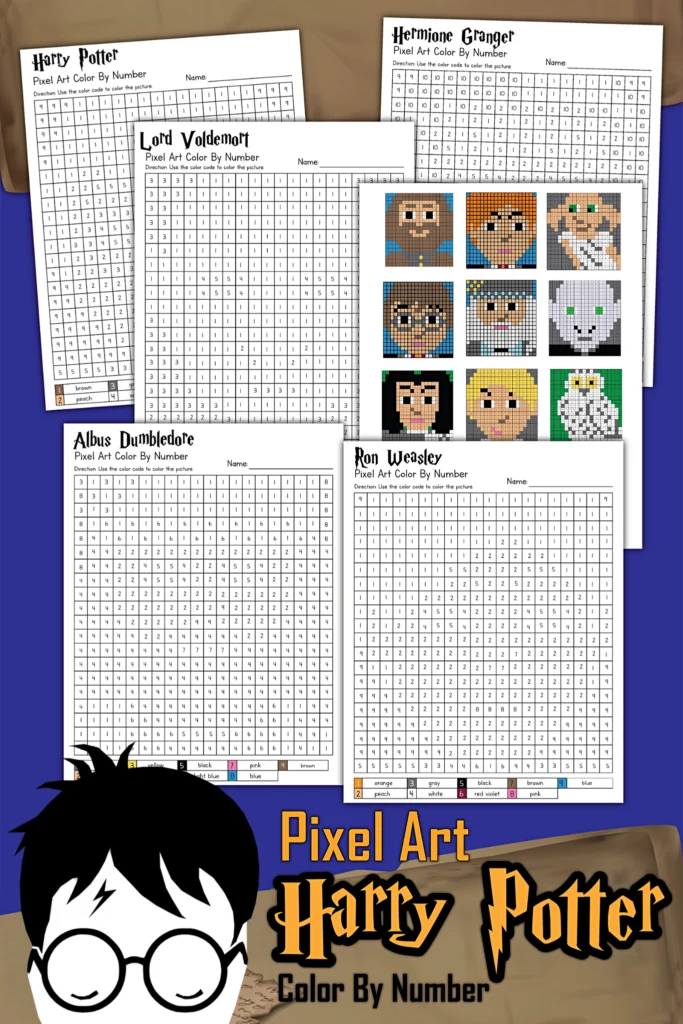 These free coloring sheets are great for Harry Potter-theme parties, or to keep the kids busy while traveling or on a rainy afternoon.
The great news is that you can instantly download these right now!
Related Post: 33 Things NOT TO MISS in The Wizarding World of Harry Potter!
Harry Potter Color By Number Printables
These pixel coloring pages have numbered blocks. Each number corresponds to a color that is listed at the bottom of the page.
These pixel art color by number pages are easy for kids to do following the color codes.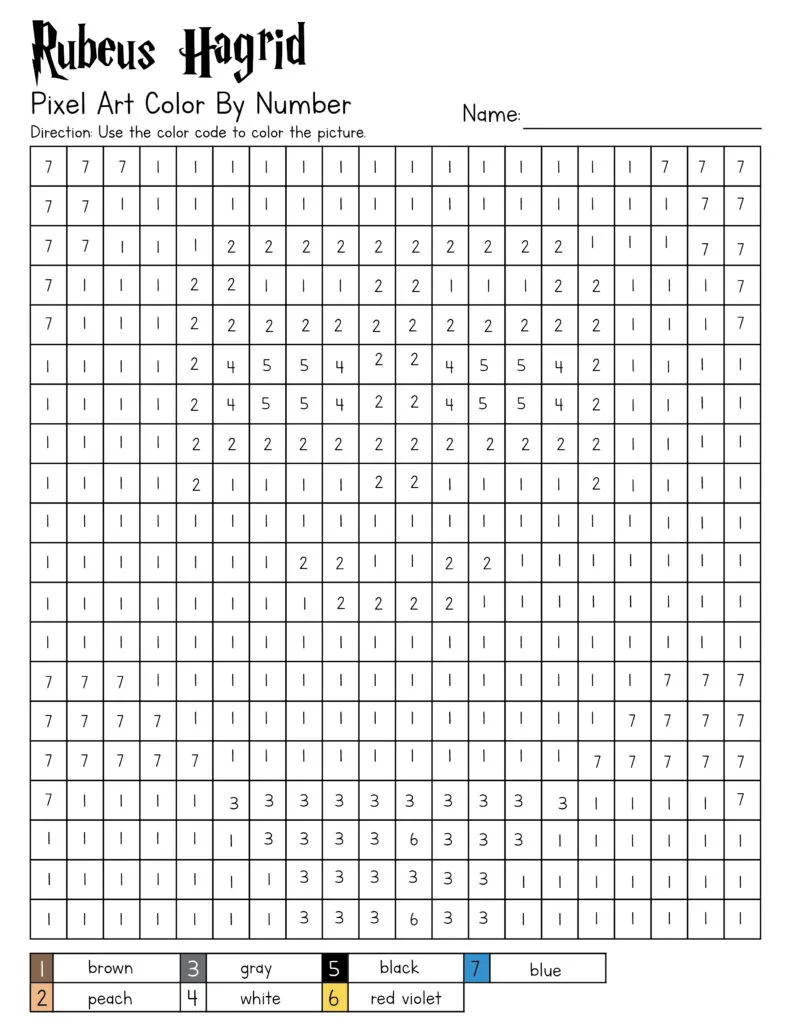 We have 10 free printable coloring pages with all of the most popular Harry Potter characters, including:
Harry Potter
Hermione Granger
Ron Weasley
Rubeus Hagrid
Hedwig
Albus Dumbledore
Dobby the House Elf
Draco Malfoy
Lord Voldemort
Snape
You can right click on the link of each photo in the post and download the file. You will need to open up the image and then click on Save or Print.
Keep in mind, the files will be downloaded into .JPG format, which can be difficult and challenging to print at home.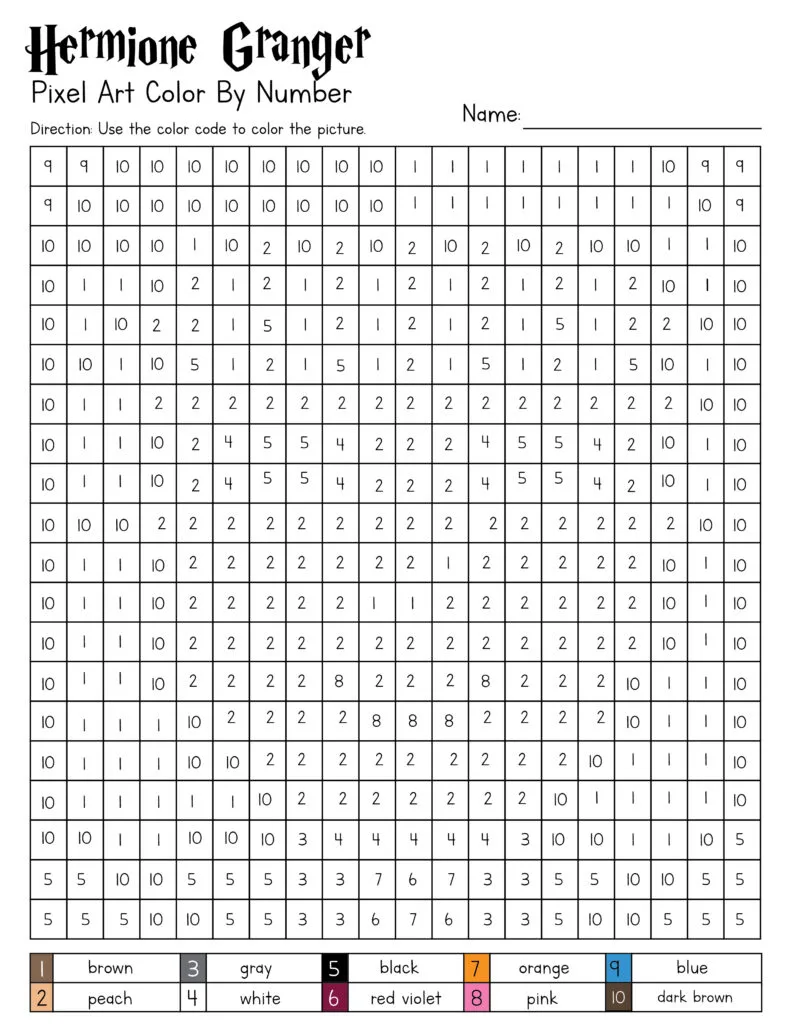 Or you can download our free Harry Potter Color by Number pack which includes all 10 coloring pages.
These files will be in PDF format, which can be easier to print on a home computer.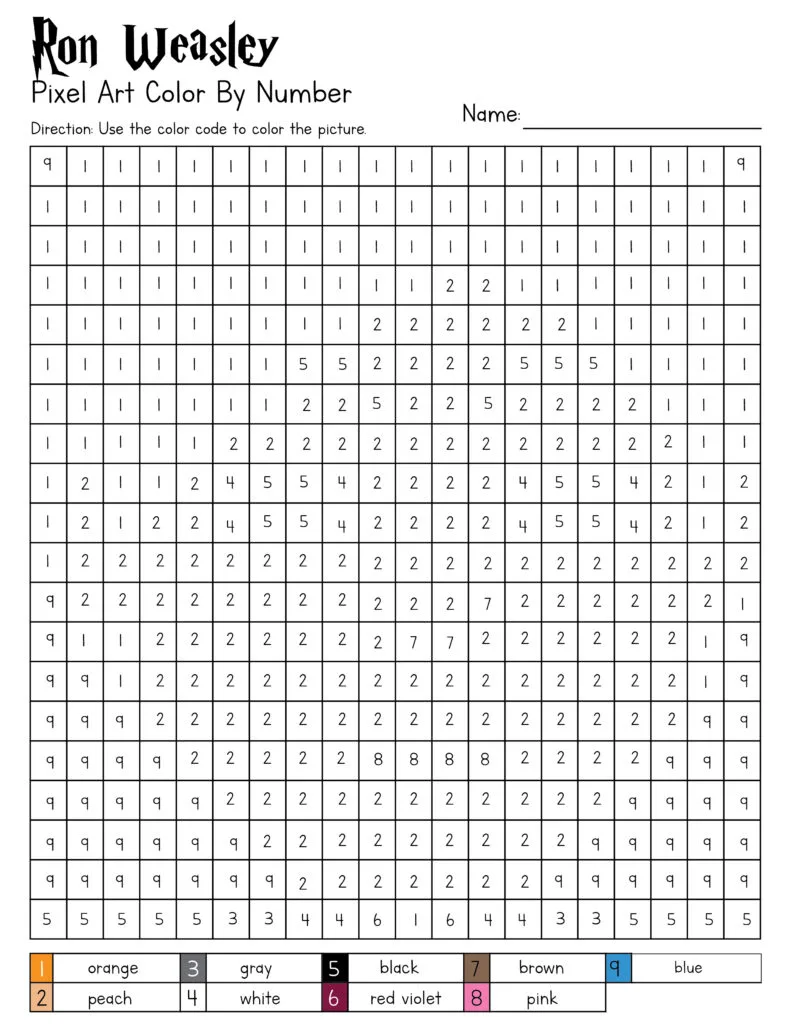 Usage Rights
We love sharing our free printables and hope you enjoy them, too! Just keep these guidelines in mind:
These free files are for personal use at home, at day cares, in the classroom, etc.
The coloring pages are not to be resold, redistributed or reshared in any other way.
If you would like to share the link for these printables, we would love that! Just be sure to link back to this original page so that everyone knows where to get their free downloads.
Want more Harry Potter fun at home? Check out these Harry Potter Spells you can use with your iPhone.