Disney Springs is a fun place to eat, shop and wander around outside. Even though so many Disney guests love visiting the entertainment district, it is not easy to get from Disney Springs to Epcot.
A unique and annoying aspect of complimentary Walt Disney World Resort transportation is that there is no bus service from Disney Springs to any of the theme parks.
However, every Disney-owned hotel has bus service to each of the four theme parks and the water parks, as well as Disney Springs. There is also bus service between the theme parks.
Which means that to get from Disney Springs to any Disney theme park, you need to get to a Disney hotel and then transfer at a hotel.
The process to get from Disney's Animal Kingdom theme park to Disney Springs or vice versa can take up to an hour of your day. While it is not difficult, it is time-consuming.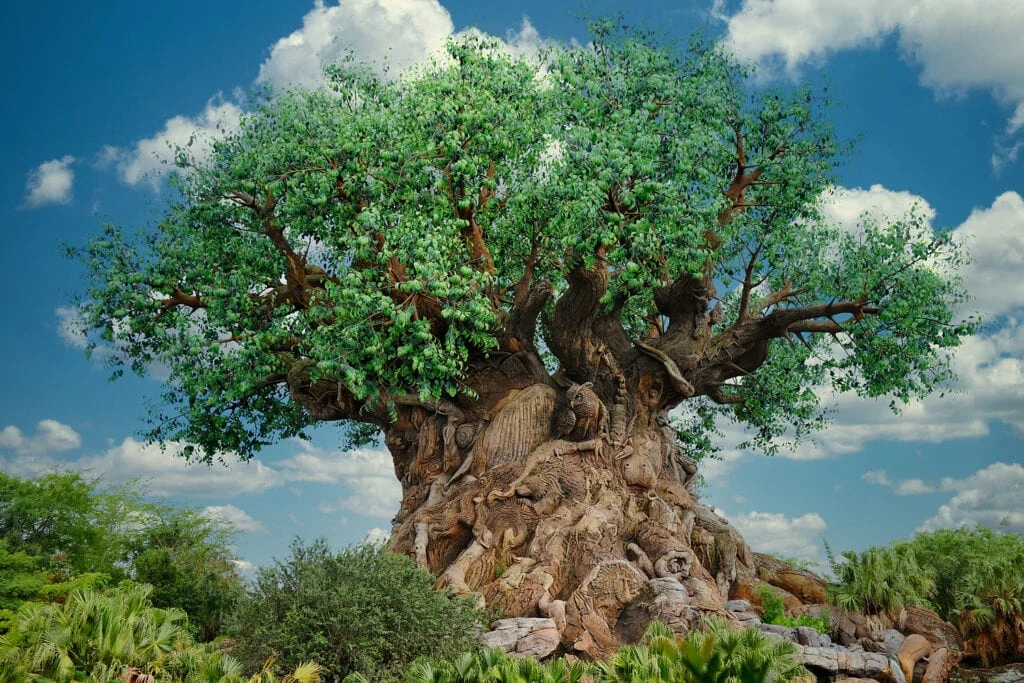 This is just one of the important things that first timers to Disney World should know.
Disney buses leave approximately every 15-20 minutes from all stations, whether it is at theme parks, hotels or Disney Springs. So you will need to wait for the next vehicle. And there could be a long line to get on the bus.
Water taxis also operate on the 15-20 minute patterns.
The only continuously running method of transportation is the ride sharing programs listed below.
Learn more about all of Disney's transportation options including the many ways to get from Disney Springs to Epcot, how to get from Magic Kingdom to Disney Springs, and how to get between Hollywood Studios and Disney Springs.
It is important to know that the monorail, Disney Skyliner and water taxis DO NOT go to Disney's Animal Kingdom theme park.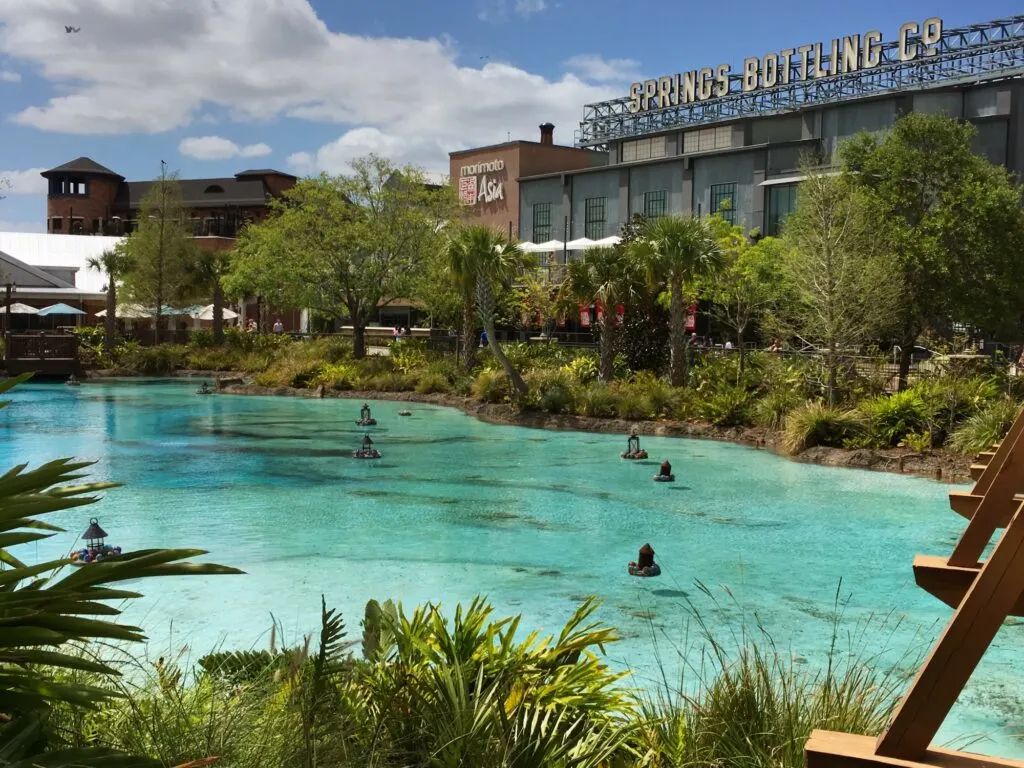 The following are every option guests have to get between Disney Springs and Disney's Animal Kingdom. All transportation methods, except for ride sharing, are free and available to all WDW guests.
Shuttle Bus to Any Disney Resort
You can only get to Disney's Animal Kingdom theme park by bus (or private transportation). Which means you have to get to a Disney hotel to then transfer to get on a Disney bus going to the theme park.
While you can go to any Disney resort hotel for the transfer, you will probably want to go to a hotel that is close to the theme park.
The most popular resort transfer location is Disney's Animal Kingdom Lodge. It is also the closest.
Take a bus to Disney's Animal Kingdom Lodge hotel to then catch another bus to Disney's Animal Kingdom theme park.
You cannot walk between the hotel and the theme park.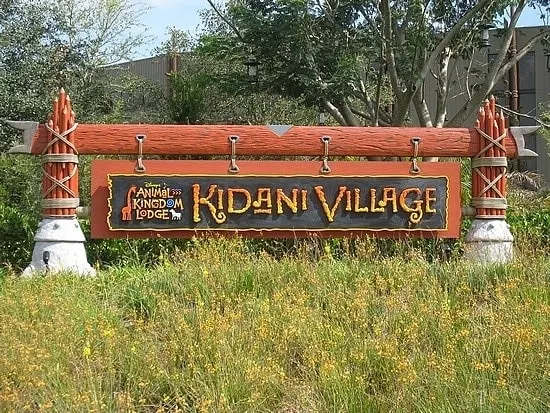 If you would prefer to see the decor at another resort or enjoy dining, these are some of the closest hotels near Animal Kingdom so that you don't waste valuable time:
Disney's Coronado Springs
Disney's Riviera Resort (see our Riviera room tour video)
Disney's Pop Century Resort
Disney's Art of Animation Resort
Water Taxi to Saratoga Springs Resort
Enjoy a leisurely complimentary water taxi from Disney Springs to go to Disney's Saratoga Springs Resort. From there, catch a bus to Disney's Animal Kingdom.
While you might think that taking the boat could be longer than just getting on a bus, it all depends on wait times for each method of transportation, when the boat or bus arrives, and how far you have to walk to get to the transportation area to catch your bus or boat.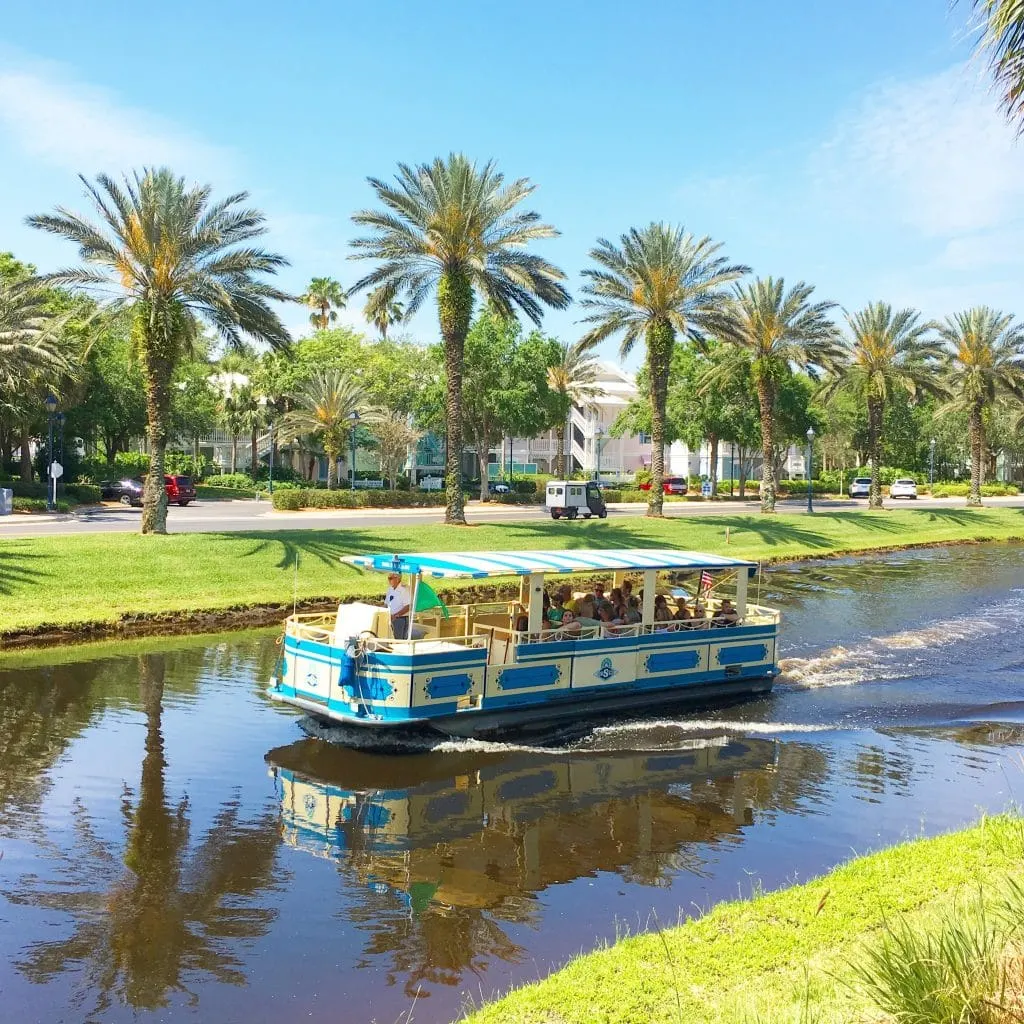 Boat transportation is also available from Disney Springs to Disney's Old Key West Resort and Disney's Port Orleans Resort.
However, it will take longer to get to those locations via boat and will increase the amount of transportation time.
Uber or Lyft
Using a ride share service such as Uber or Lyft is perfect if you want the most direct route to Animal Kingdom and do not mind paying for the service.
Ride sharing is also ideal if you don't like to share transportation with dozens of other people.
There are two locations to meet your Uber or Lyft driver at Disney Springs:
Old Marketplace Bus Loop (where buses used to pick up passengers before the parking garages were built beside World of Disney)
Surface parking at the Westside (located near Cirque du Soleil and House of Blues)
Uber or Lyft are great alternatives when you are running late for a restaurant reservation, a Genie + reservation or want to see a show at Animal Kingdom.
Minnie Van Service is an option through Lyft and provides a cute transportation method, though at a higher cost.
Drive
If you have a car with you, one of the easiest and least time-consuming ways to get from Disney Springs to Animal Kingdom is to drive yourself.
You will leave the free parking at Disney Springs and drive to Animal Kingdom theme park.
To enter Disney's Animal Kingdom parking, you will need to have a valid parking pass from a Disney resort hotel or pay the parking admission fee.
From the parking lot, you can either walk quite a long ways to get to the theme park or take the complimentary trams that bring you close to the main entrance.
---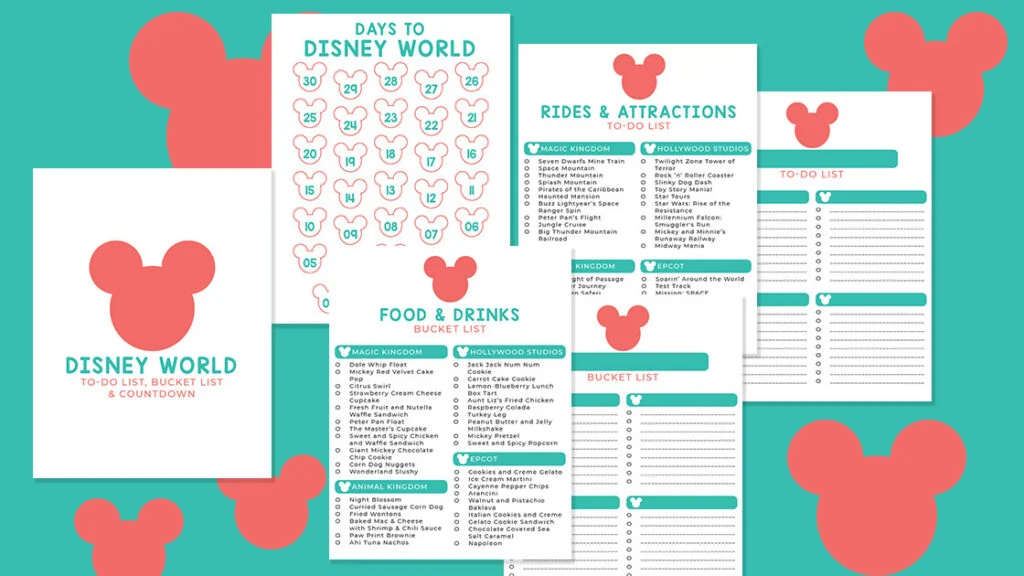 Free Disney World Countdown and Bucket List Planners!
Instantly download a fun Disney countdown along with bucket lists, to-do lists and Disney-themed checklists.
Get your free Disney printables pack now!
---
Conclusion
There are not a lot of options for getting between Disney Springs and Disney's Animal Kingdom. You will need to take a bus or use a private car to get to the theme park.