As a Hendersonville resident, I am eating out in the city all of the time and have been for decades! Over the years, I've certainly discovered the best Hendersonville restaurants that I visit time and time again. Which is why I'm happy to create this local's guide to Hendersonville dining.
Hendersonville has always had a variety of great restaurants, but as nearby Asheville becomes more of a foodie destination, the options and selections in Hendersonville are getting even better, too.
You will find a little bit of everything in the city, from BBQ to Thai to German food and plenty of Southern dining.
Here are a few tips for choosing the best restaurants in Hendersonville:
Many restaurants are closed on Sundays and Mondays (and quite a few on Tuesdays, too). Be sure to check opening hours before going.
A majority of restaurants are located on Main Street. Other favorite dining spots can be found in Flat Rock, too.
During leaf season in September and October, it can be very challenging trying to find a place to eat with availability. Especially on the weekends! Be sure to make reservations.
Check out our other Hendersonville dining guides, including Best Ice Cream in Hendersonville and 8 Cheap Eats in Hendersonville.
Related Post: Ultimate Guide to Hendersonville's U-Pick Apple Orchards
Postero
Located in a former bank building on a corner of Hendersonville's Main Street, Postero is one of the finest meals you can enjoy in the city. Yes, it is a bit more expensive than most meals, but it truly is worth it.
The two-story restaurant is mountain modern elegance. You will feel pampered here, but it is definitely not pretentious!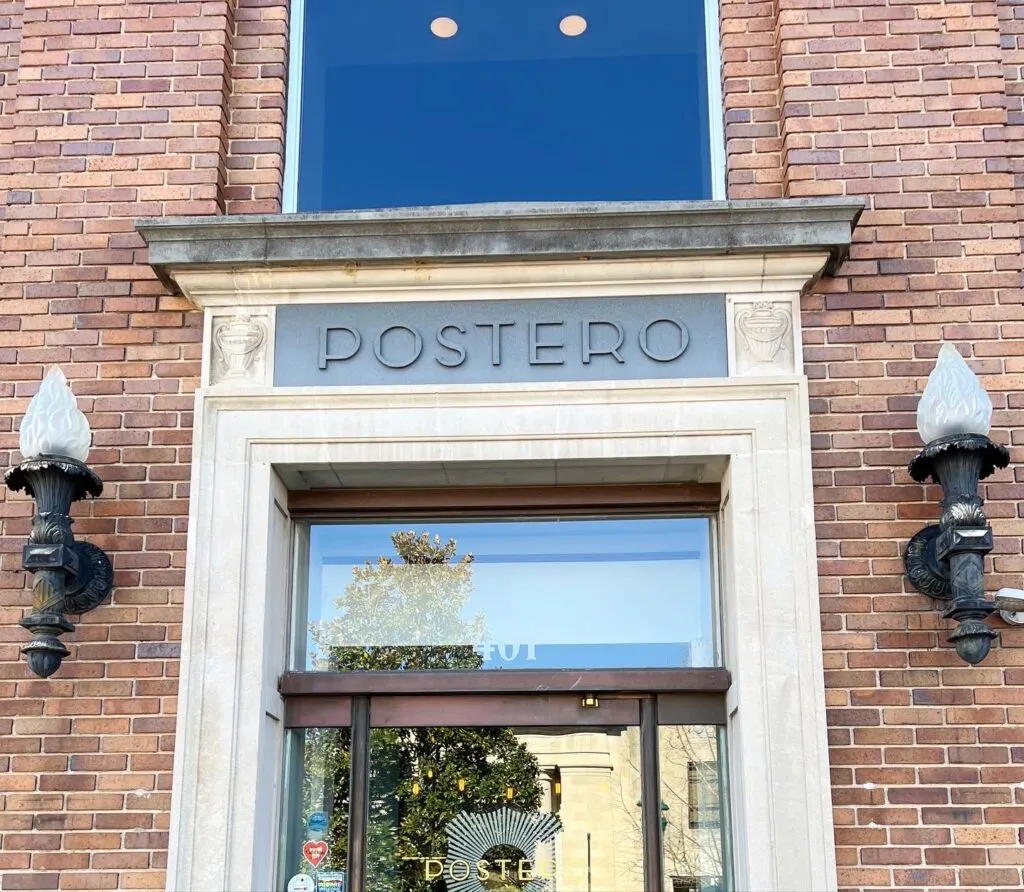 The menu does change seasonally, so it is hard to recommend a specific dish. Every meal that we've had at Postero has been amazing! Along with the staff! Sometimes we like to go and eat at the bar for a more casual vibe. Choose from the entire menu while dining at the bar.
The cocktails are among the best we've had in Hendersonville, too. Each one is named after a song.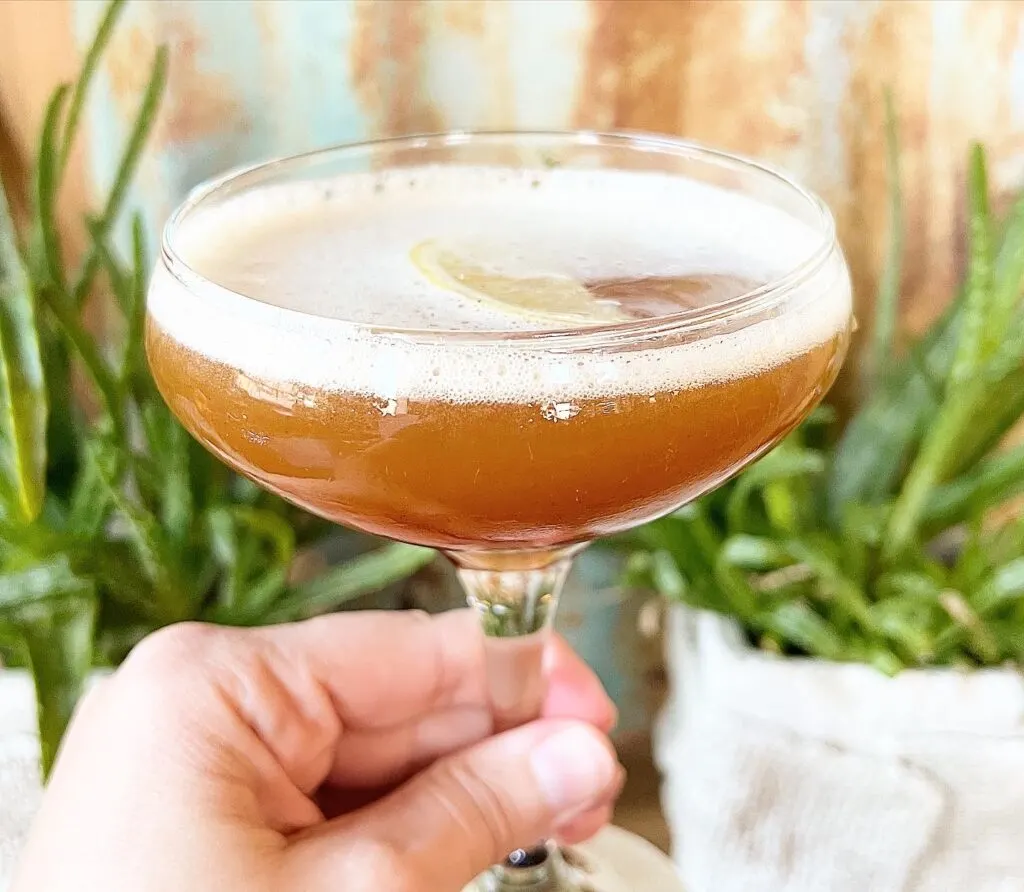 Postero is mainly open for dinner, but they do serve lunch on Fridays and Saturdays. Closed Sundays and Mondays.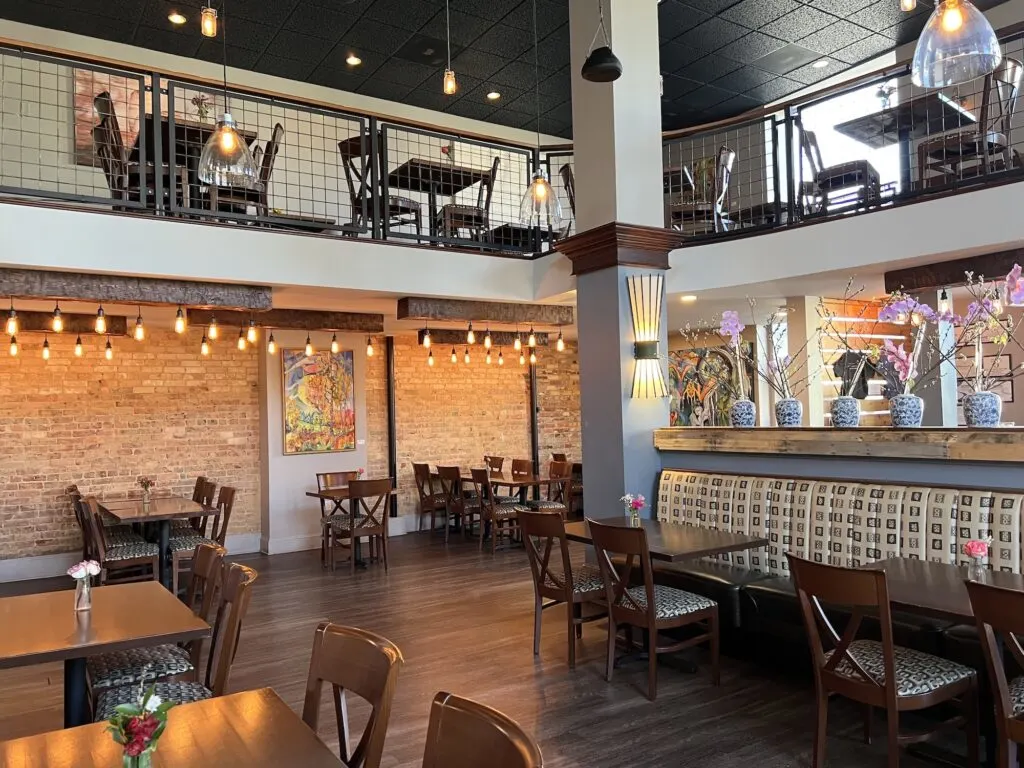 Insider Tip: Be sure to visit the restrooms in the restaurant and see the old bank vault door along the way.
Location: 401 N. Main Street, Hendersonville
Harvey's at the Henderson
Located at The Henderson Bed and Breakfast just a block off of downtown, Harvey's restaurant and lounge has excellent food and cocktails that can be enjoyed al fresco on the porch all year round.
Chef Michael Gilligan directed Royal Caribbean's food and beverage services for the cruise line, as well as leading culinary teams at Ritz Carlton and W Hotels.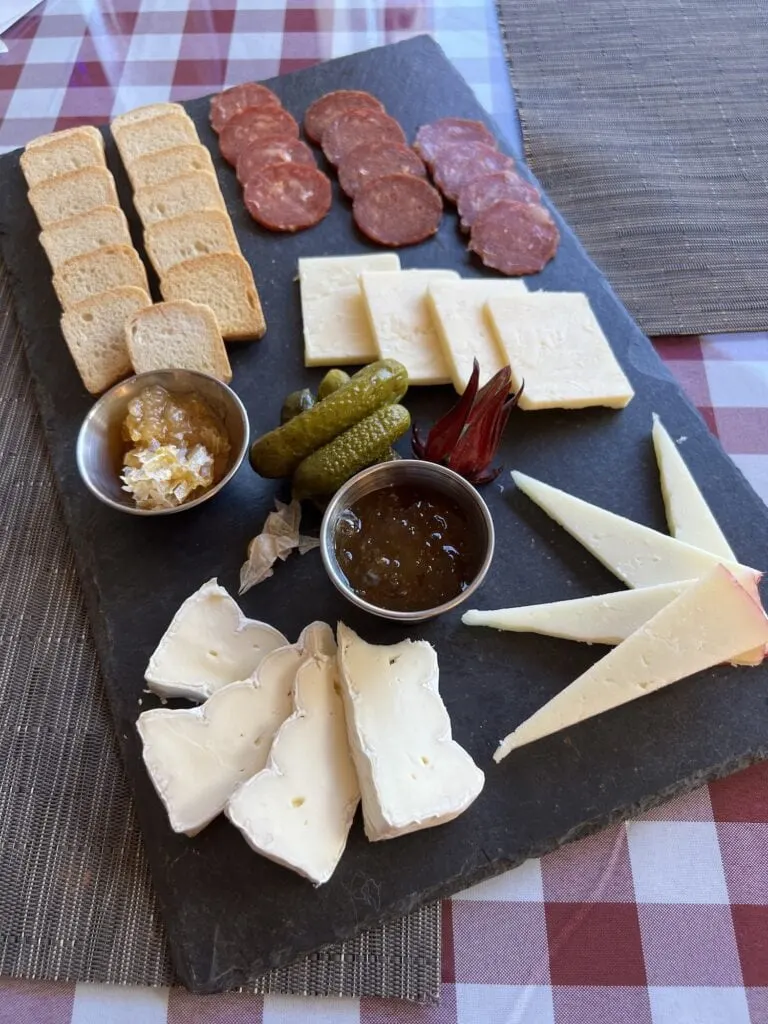 The food is delicious at Harvey's and this restaurant is one of the most-overlooked places to eat in Hendersonville. It is a true hidden gem.
Harvey's is open for dinner Thursday to Saturday and brunch on Sunday.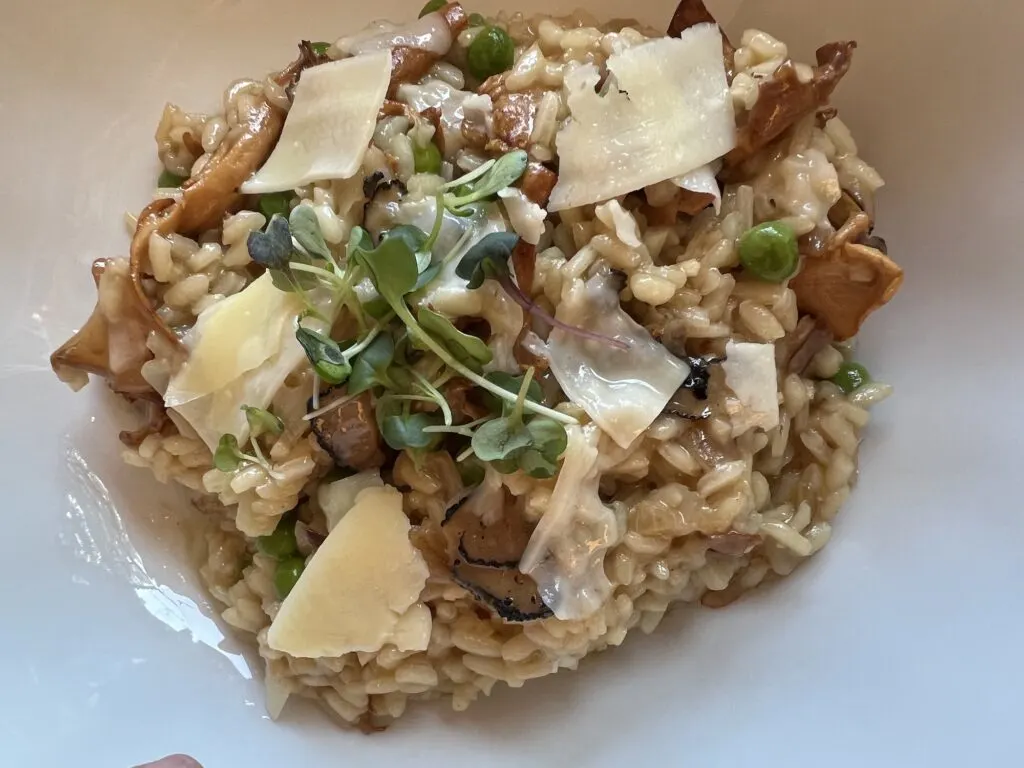 Insider Tip: Check the calendar for specialty dinner nights, as well as trivia nights.
Location: 201 3rd Avenue West, Hendersonville
Flat Rock Wood Room
Perhaps some of the best BBQ and pizza in town! Flat Rock Wood Room is all about the meats and homecoooking.
Seriously, don't come here looking for something low-fat or light on calories. Just come to enjoy the amazing flavors and Neapolitan pizza.
I recently had the 1/2 lb. House Made Pastrami Sandwich and it was AMAZING! More like eating the most tender and flavorful thick brisket slices rather than dry, thin pastrami so often found on sandwiches.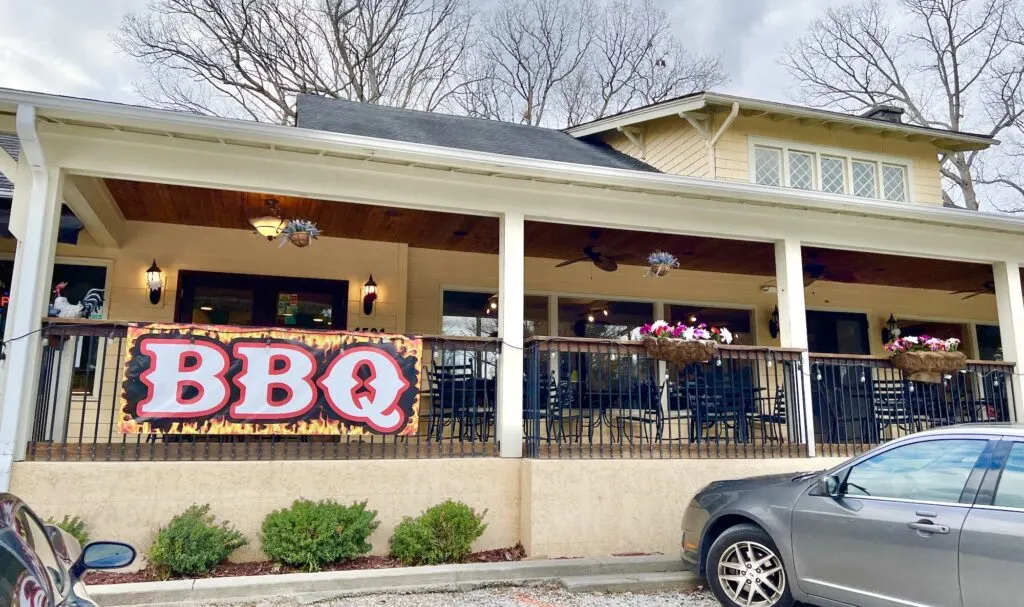 Insider Tip: Get ready to bring a to-do box home, since these meals are hearty! Consider buying their bulk meats to-to for an easy dinner at home.
Location: 1501 Greenville Highway, Hendersonville; (828) 435-1391
Never Blue
Located on Main Street near the Hendersonville Courthouse, Never Blue is one of my favorite restaurants in the city. This is where I go back again and again.
We especially love it because of the outdoor dining, the covered patio dining, and the indoor dining with views overlooking Main Street.
The tapas-style restaurant lets you choose from a variety of smaller plates to mix and match Southern cooking favorites and innovative menu items, along with larger meal options, too.
Among my favorite is Chicken on the Egg, a plate of hard boiled eggs with a chicken tender and chow chow on top. Our family often orders the Ribeye Quesadilla, Butter Biscuits and Jam, and Cajun Swamp Nachos simply because they are so good!
This is another one of our favorite spots for cocktails. There is a small bar inside, but we love sipping the huge cocktails while eating outdoors and watching people walk by. Their boozy hot chocolates and coffees are fun during the colder winter months when they are on the menu.
Both lunch and dinner are served. Be aware that Never Blue is closed Sunday through Tuesday. Reservations are not accepted.
Insider Tip: Save room for the Big Ass Cake. Seriously, it's big enough for two or three people and it is decadent!
Location: 119 S. Main Street, Hendersonville; (828) 693-4646
Arabella
With expansive outdoor patio seating and an interior that is so charming (we feel Chip and Joanna Gaines' Fixer Upper vibes in the restaurant!), Arabella is one of the newest restaurants in Hendersonville and definitely one of the favorites!
Arabella serves breakfast and brunch, however they are open until 3 p.m. and they do have a pretty good selection of sandwiches and salads to enjoy for lunch.
We enjoyed the Chicken Salad Sandwich, which was amazing (I liked the addition of grapes to this salad). The chips and house salsa side is hearty and delicious.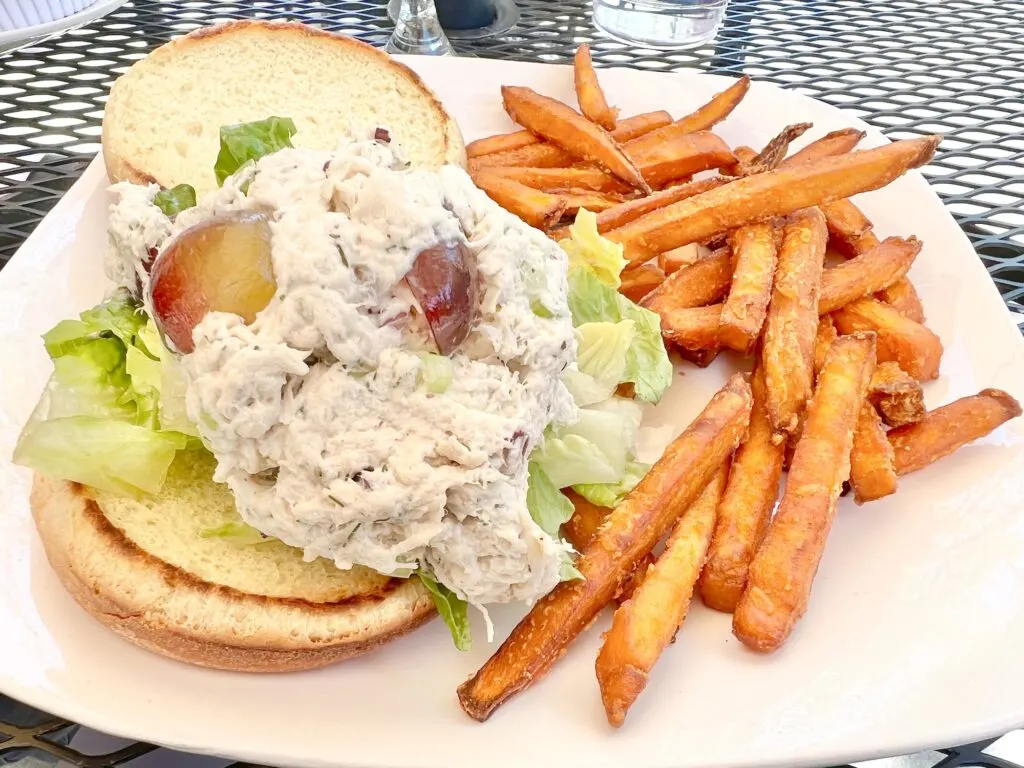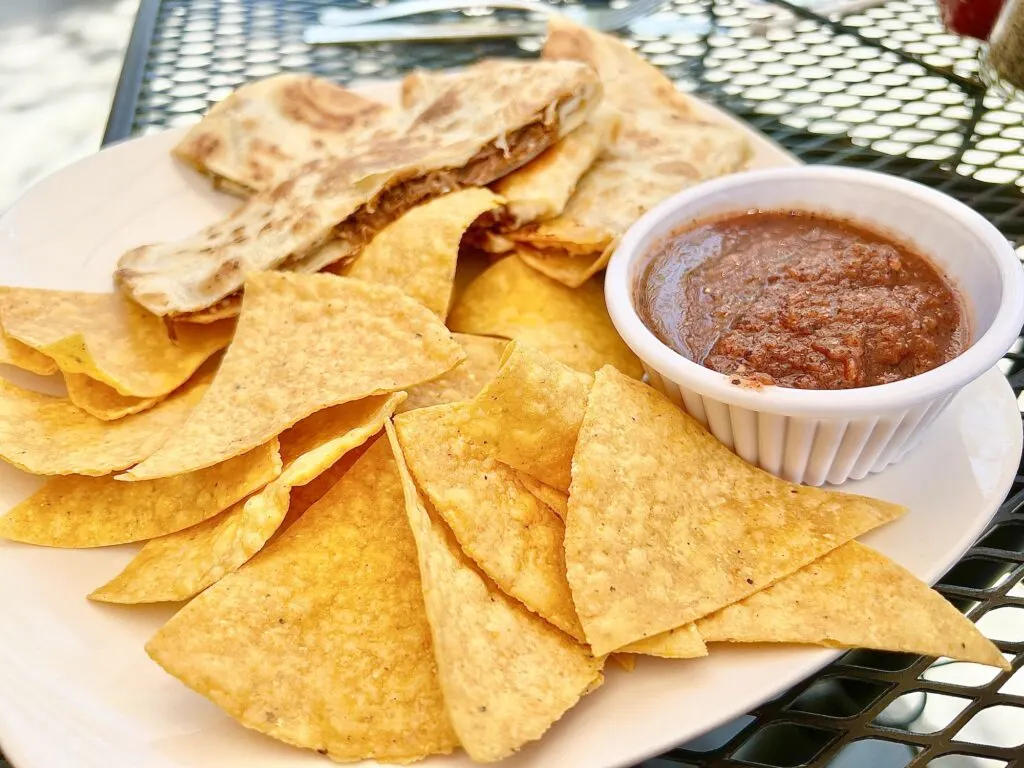 We love that the restaurant also has a full bar, too! We suggest the Maple and Bourbon, which was a delicious cocktail, as well as any mimosa!
Insider Tip: Though the restaurant is open until 3 p.m., we've been when they really stop serving about 2:45. Be sure to get there with plenty of time to order and start eating before closing!
Location: 536 N. Main Street, Hendersonville; (828) 595-2517
Umi
Situated at the end of Main Street near Mast General Store, Umi is ALWAYS packed!!! Their small parking lot is at capacity every time I drive by.
Umi is definitely a local favorite and one of the top choices among visitors, too. If you like sushi, bento boxes and rolls, this is the place for you.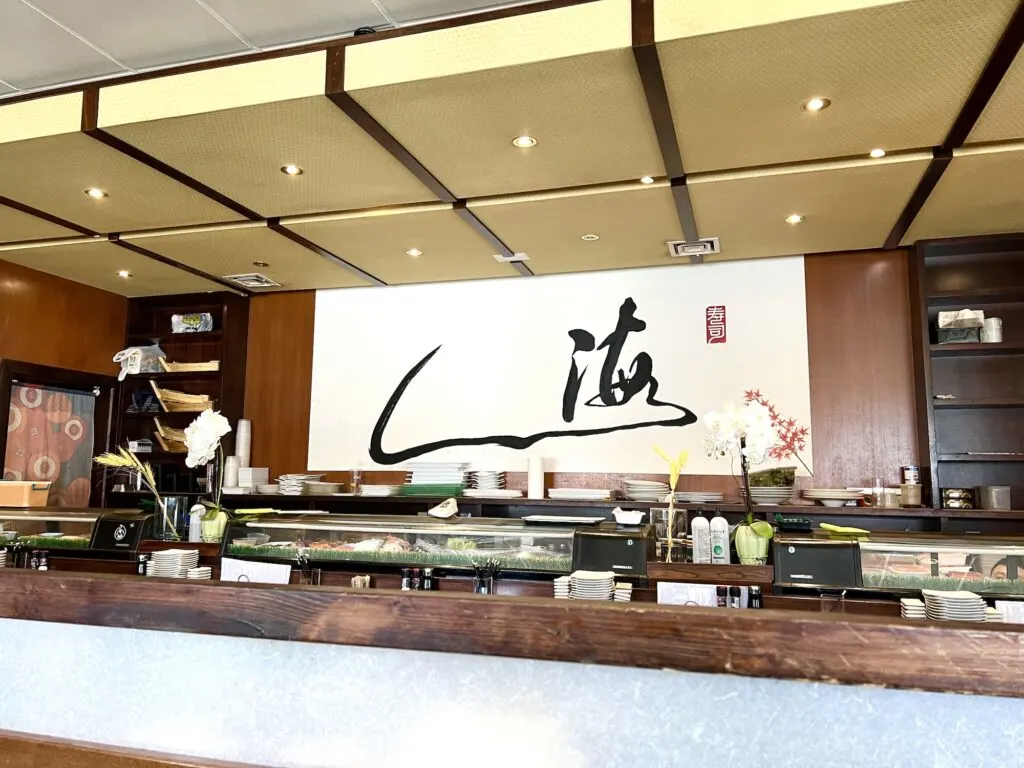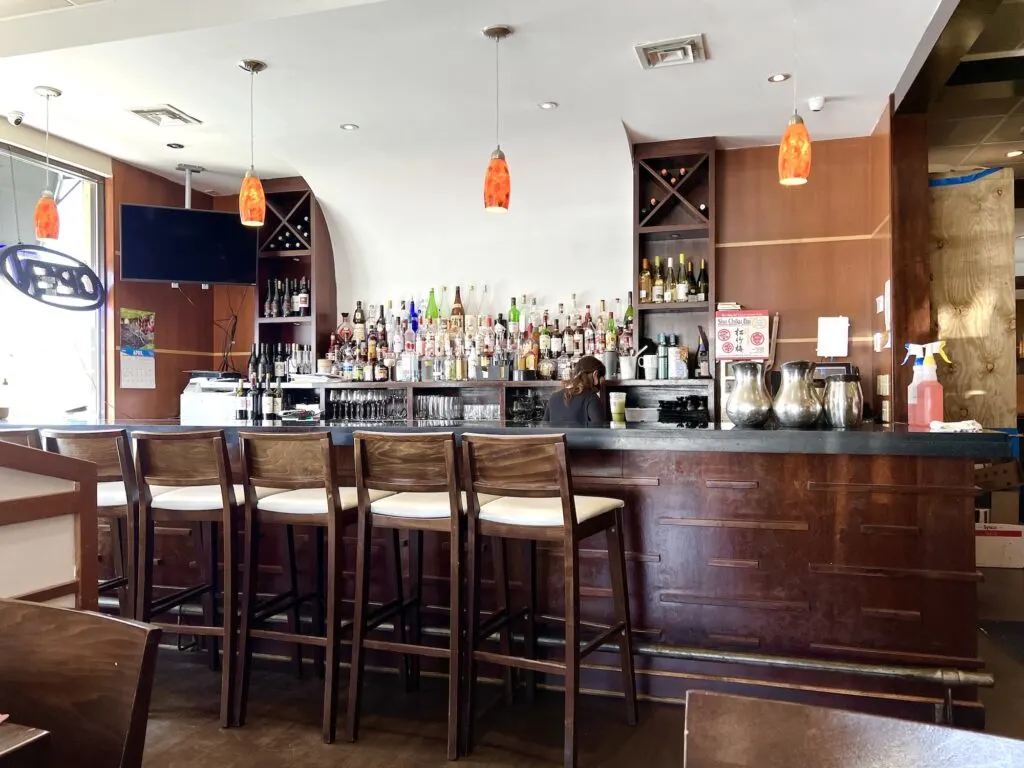 Insider Tip: Parking is really tight in this small parking lot, especially if you have a big vehicle. Consider walking to Umi from Main Street or surrounding areas rather than trying to get a parking space.
Location: 633 N. Main Street, Hendersonville; (828) 698-8048
Shine
One of the newer additions to Hendersonville's Main Street dining scene, Shine is a trendy restaurant that has quickly become a favorite among locals and visitors, alike.
Homestyle cooking is served in a very bustling restaurant, and it can feel quite loud inside when the tables are full. A few tables can be found outside along the sidewalk.
The cocktail bar is among the biggest and best in Hendersonville, especially since they also offer alcoholic slashes.
Dinner and brunch are served at Shine, along with an Intermission menu from 3-5 p.m. and 9:30 p.m. to close.
The rooftop bar offers great views of downtown, as well as serving up cocktails in the adults-only atmosphere. No food is served on the weather-dependent rooftop terrace.
I've got to say, I had my birthday dinner at Shine and wasn't too impressed, but we had a lot of little things go wrong with the entire experience, and it was also just so loud! Given most people's recommendations as one of the best restaurants in Hendersonville, I'm adding it to this list and hope my experiences are better in the future.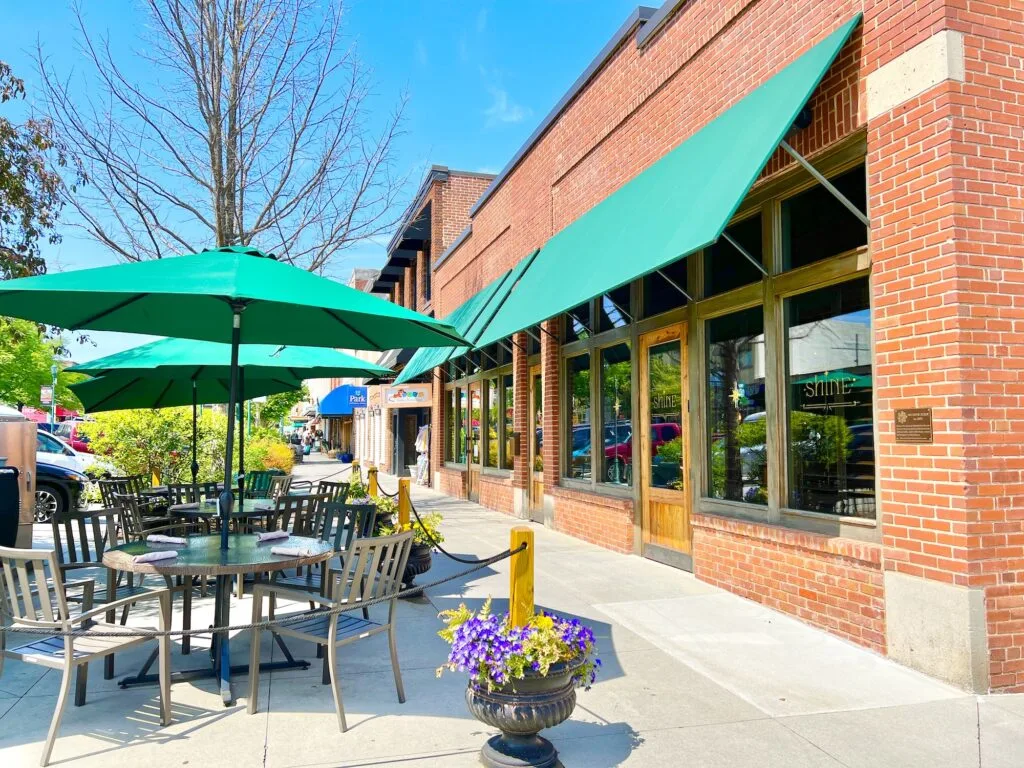 Insider Tip: Reservations are highly suggested and just about mandatory during peak seasons, such as October.
Location: 202 N. Main Street, Hendersonville; (828) 692-0062
Haus Heidelberg
This German restaurant has been a fixture in Hendersonville since 1994 and for good reason. The German food is absolutely delicious!
Inside, it is small with a nostalgic nod towards German decor and culture. You'll find plenty of souvenirs decorating the restaurant, and a huge TV screen showing scenes from Germany.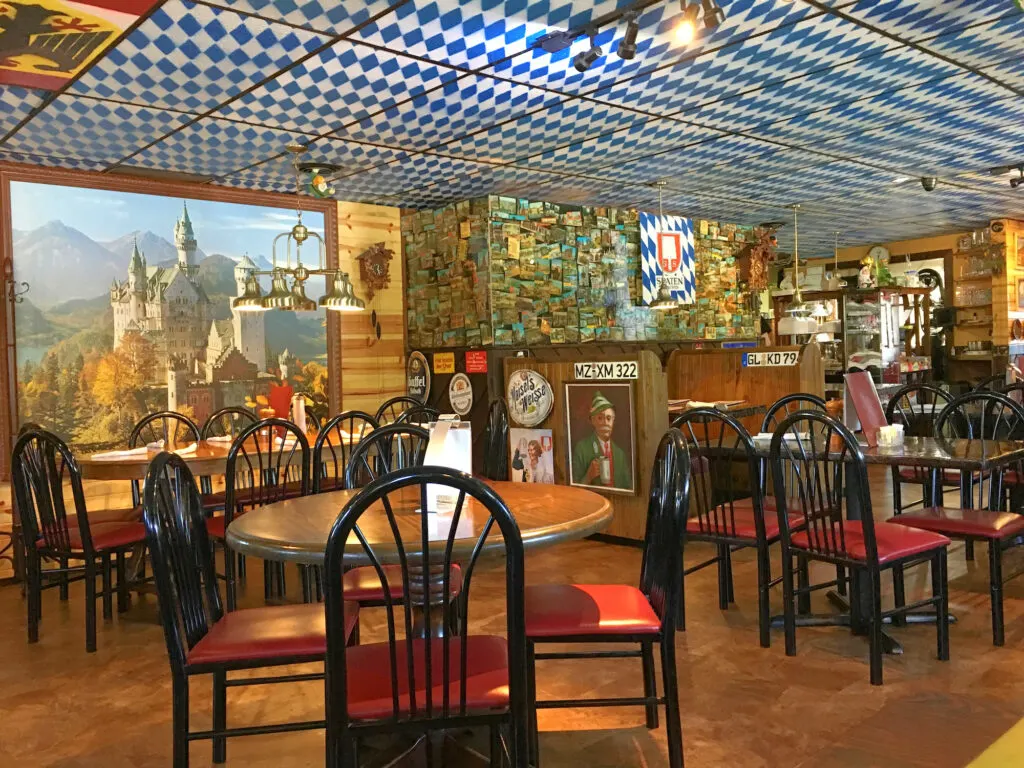 The Haus Heidelberg menu has plenty to choose from, with pictures for the entrees, sandwiches and soups, since many of the names probably aren't familiar to most guests.
We've been happy with all of our choices, but we typically choose the Wiener Schnitzel and the Haus Heidelburger. The spatzel and the roasted potatoes are delicious sides, and the desserts have always been amazing, if we have any room left over!
There is even a small German market at the restaurant to purchase foods, candies and drinks.
Insider Tip: If you ever see the Haus Heidelberg food truck at a winery or apple orchard, be sure to visit it! Their food truck is just as delicious as the restaurant.
Location: 630 Greenville Highway, Hendersonville; (828) 693-8227
Binions Roadhouse
One of the longest-standing restaurants in Hendersonville, Binions opened in 1975. The Western-themed steakhouse is just kitschy enough to be interesting without going over the top. We love all of the memorabilia found on the walls and preserved on the tabletops.
The covered porch surrounded by murals outside is the perfect place to wait for your table to be called. Chances are you will need to wait for a table because Binions is definitely a local favorite!
We've had so many great meals here. The hamburgers have been delicious, as have the steaks and sirloin tips. I've tried the meatloaf and it is surprisingly some of the best meatloaf I've had. Even better, the meals are served with warm yeast rolls and butter.
If you're a Southerner who misses Shoney's restaurants and their iconic chocolate cake, then you'll be thrilled to find the Sh**ney's Iconic Hot Fudge Cake on Binions' menu. Yes, it does taste like Shoney's!
Insider Tip: To the left of the host stand, look at the 1829 oak tree trunk cut from the Carl Sandburg Estate. The dated tree rings tell a fascinating story of how long the tree stood on the National Park Service site before it had to be removed.
Location: 1565 Four Seasons Blvd., Hendersonville; (828) 693-0492
Hot Dog World
Hot Dog World is simple and old fashioned and that's why everyone loves it. It is consistently winning awards for best dining in Hendersonville. This quick-serve restaurant is one of my top picks for Cheap Eats in Hendersonville.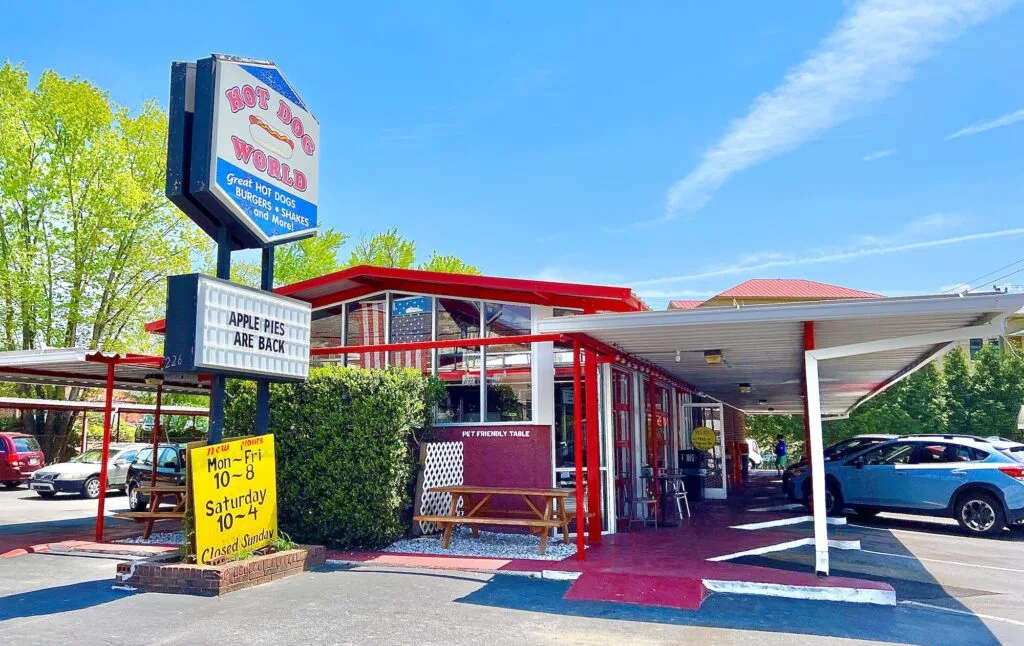 The prices are very affordable at this long-time dining location close to Main Street. Hot dogs are around $2, and most of the menu is $5 or less.
We love the chili hot dogs, as well as the chili cheeseburgers. Add on a tater tots and a peanut butter and chocolate milkshake and it's definitely a satisfying meal!!!
Insider Tip: Order your food online or by phone and the staff will bring it directly to your car when you arrive.
Location: 226 Kanuga, Hendersonville; (828) 697-0374
Hen Dough
If you love comfort foods, fried chicken or donuts, you need to go to Hen Dough! The menu is limited, but what they serve they do amazingly well!
Hen Dough specializes in fried chicken, doughnuts and biscuits. And they are all simply amazing. The owners are former chefs from Biltmore Estate. And their passion for making the best food clearly shows in every dish.
The two-story building has plenty of seating, along with outdoor patio dining. The original Hen Dough began in Hendersonville, and now a second location is found in Greenville, SC.
Insider Tip: Go ahead and order the dozen donuts. You'll save 10% and you will be happy that you got them all!
Location: 532 Kanuga Road, Hendersonville; (828) 595-2885
Best Vegan Restaurants in Hendersonville
If you want actual entrees to eat, instead of being forced to pick the side salad and calling it a meal, here are your best bets for vegan options in Hendersonville.
2 Guys Pizza
One of the best options for vegan food in Hendersonville is 2 Guys Pizza. There is absolutely no meat on this menu, but you won't notice! Plenty of pizzas with plant-based meats, along with spaghetti, salads, calzones, and more.
Regular cheese and dairy free cheese are options, as well as gluten-free pizzas, too.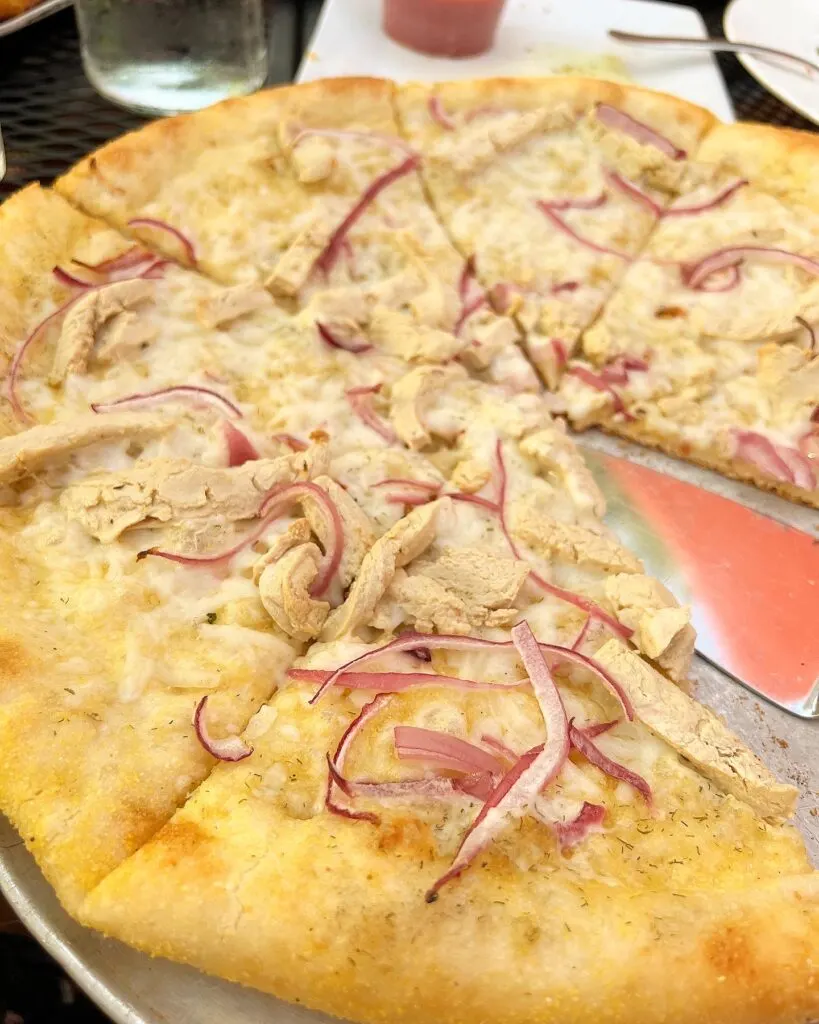 Location: 1307 7th Avenue East, Hendersonville; (828) 693-6755
Pita Express
Another great vegan-friendly restaurant is Pita Express. The Mediterranean restaurant serves up breakfast and lunch. They can accommodate vegan and vegetarian options, as well as food allergies such as gluten-intolerant, lactose-free, etc.
Location: 1034 Greenville Highway, Hendersonville; (828) 696-9818
Arabella
Vegan breakfasts have never looked so good as they do at Arabella's, which is also on our Top 10 List of Best Restaurants in Hendersonville overall.
This restaurant serves up only breakfast and lunch. Be sure to get there before they close to enjoy a delicious array of choices. And there's a full bar, too, if you want to enjoy cocktails.
Vegan pancakes, vegan sausage, vegan chorizo crumbles and vegan yogurts are used in their meals. Vegan options are clearly labeled on the menu.
Location: 536 N. Main Street, Hendersonville; (828) 595-2517
Zen Hen
A lot of vegetarian and vegan options at Zen Hen! This healthy, quick service cafe is completely gluten-free. Their signature Buddha Bowls can be made with vegan proteins of tofu or black beans.
Location: 1794 Asheville Highway, Hendersonville; (828) 552-4585
White Duck Taco
This popular taco restaurant in the Seventh Avenue District has vegan taco options using Jack Fruit or Tofu.
Location: 500 7th Ave. E, Hendersonville; (828) 595-9871
Champa
Japanese, Thai and Chinese dishes are served at Champa on Main Street. Ask for tofu as a substitution.
Location: 437 N. Main Street, Hendersonville; (828) 696-9800
Thai Spice
Lunch and dinner are served at this Thai food restaurant that has a wide variety of dishes which can be customized to be vegetarian or vegan.
Location: 220 S. King Street, Hendersonville; (828) 348-1801
Bold Rock Mills River Taproom
The permanent food truck at Bold Rock Mills River Cidery has a Beyond Burger on their menu, as well as a salad (in which you'd need to leave off quite a few toppings).
Location: 72 School House Road, Mills River; (828) 595-9940