If your kids love Star Wars, this paper craft is a quick and easy way to encourage pretend play or have a quick costume.
All you need is a few pieces of construction paper and some glue. No template is needed!
How to Make a Darth Vader Helmet
Supplies
Black construction paper
White construction paper
Glue stick
Scissors
Pencil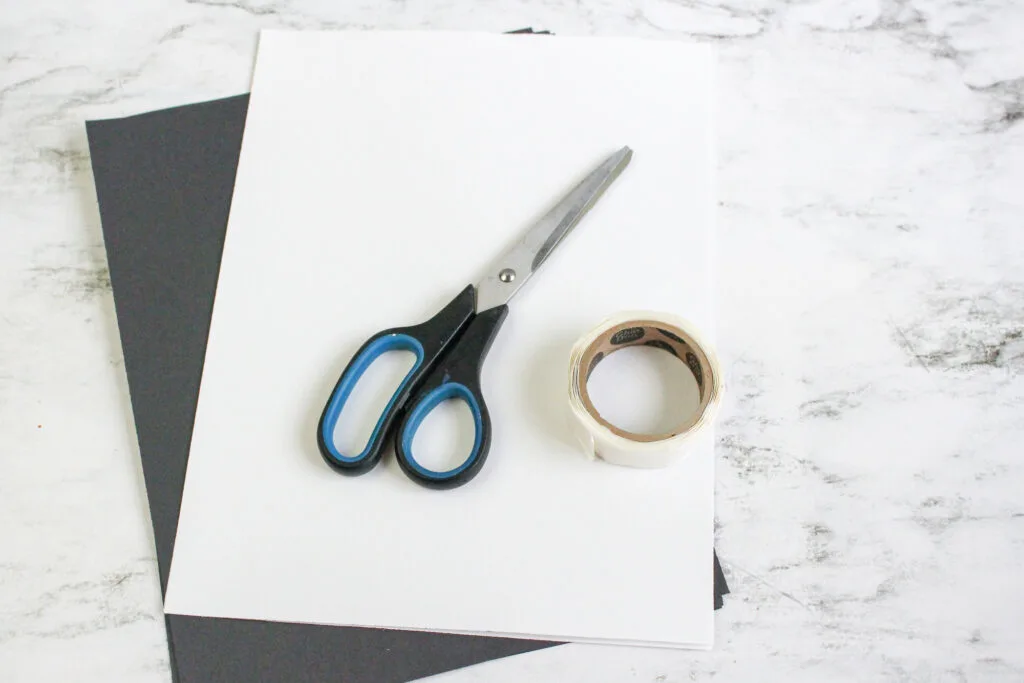 Directions
Step 1
Fold a piece of white construction paper in half, folding the longest side in half.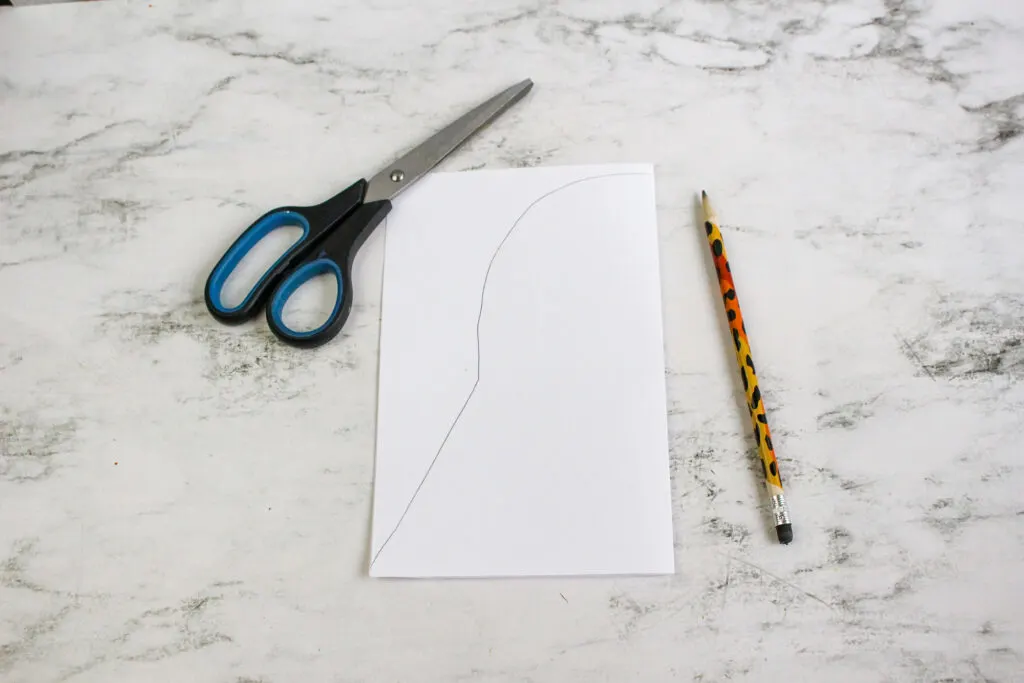 Then, draw an outline of half of a Darth Vader hat, as seen above. Be sure to keep the folded side on the right hand side.
Cut along the line that you drew and open up the mask to reveal both sides.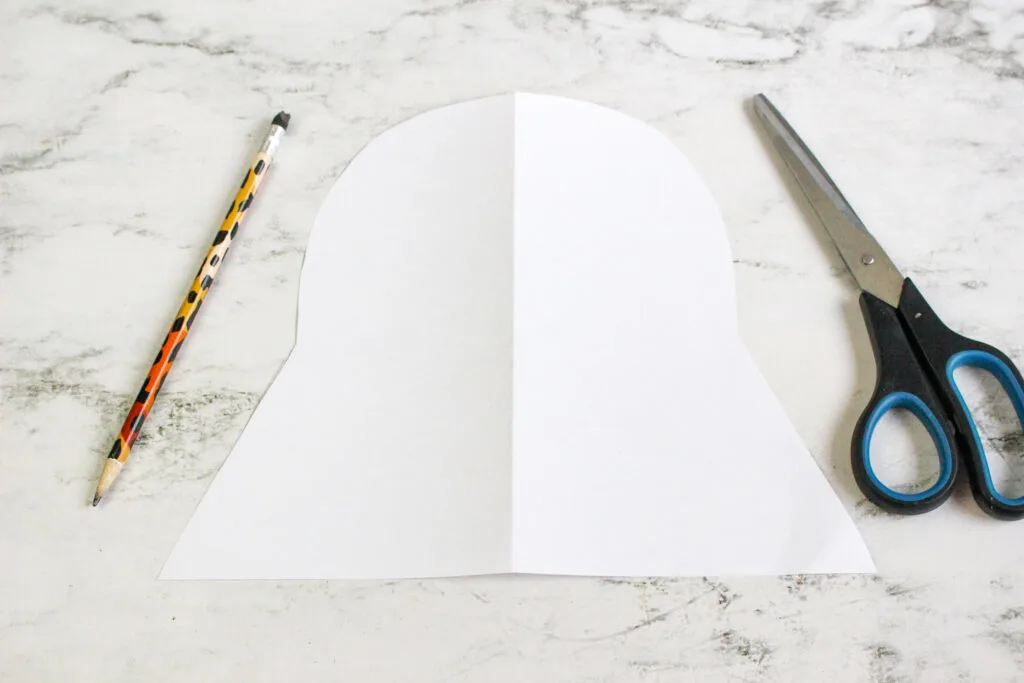 Step 2
Place the white mask template over a black piece of construction paper. Then trace the template.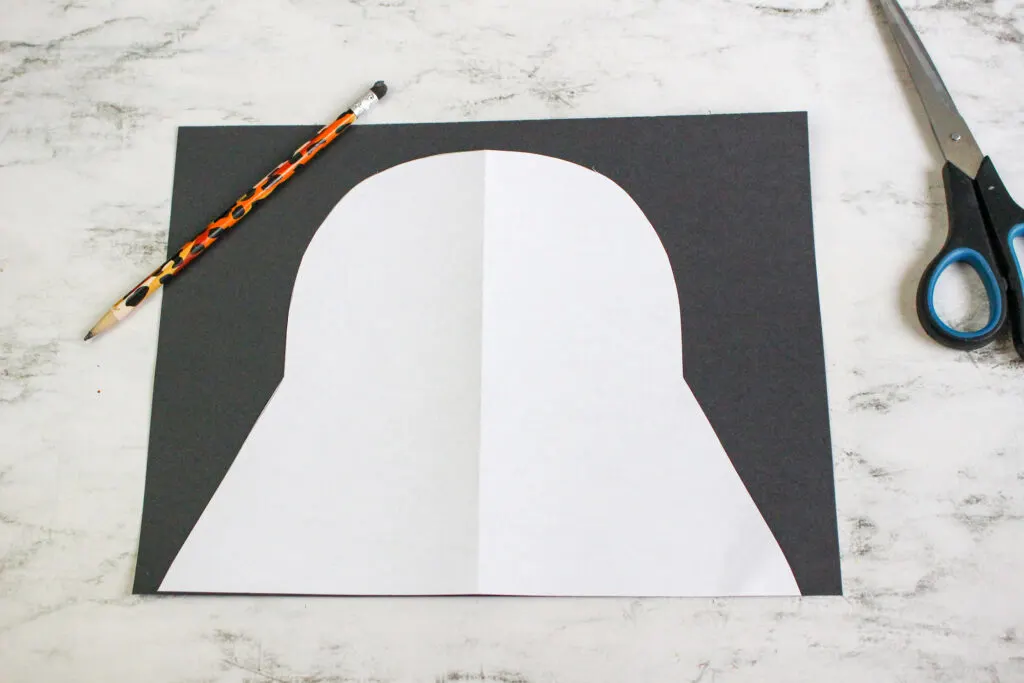 Cut out the black construction paper along the lines.
Step 3
Cut off one corner of the discarded bits of black construction paper into a triangle.
Using another piece of white construction paper, draw the framing for Darth Vader's mask (looks like a rounded uppercase M) as well as the eyes, nose, and mouth bars.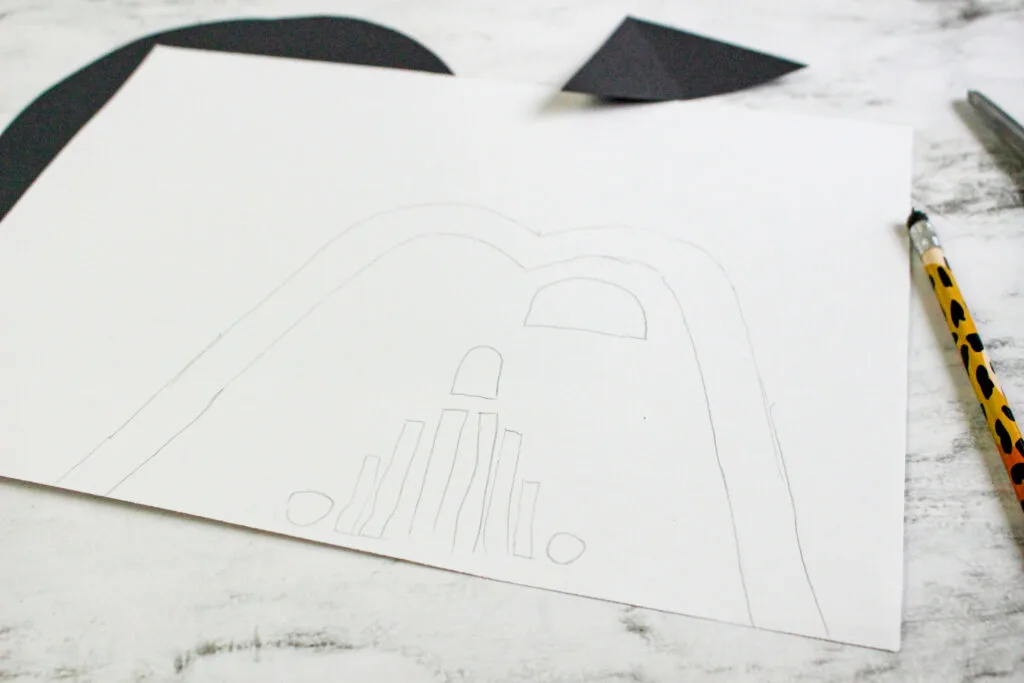 Step 4
Place the mouth bars over the triangle cut from the black construction paper.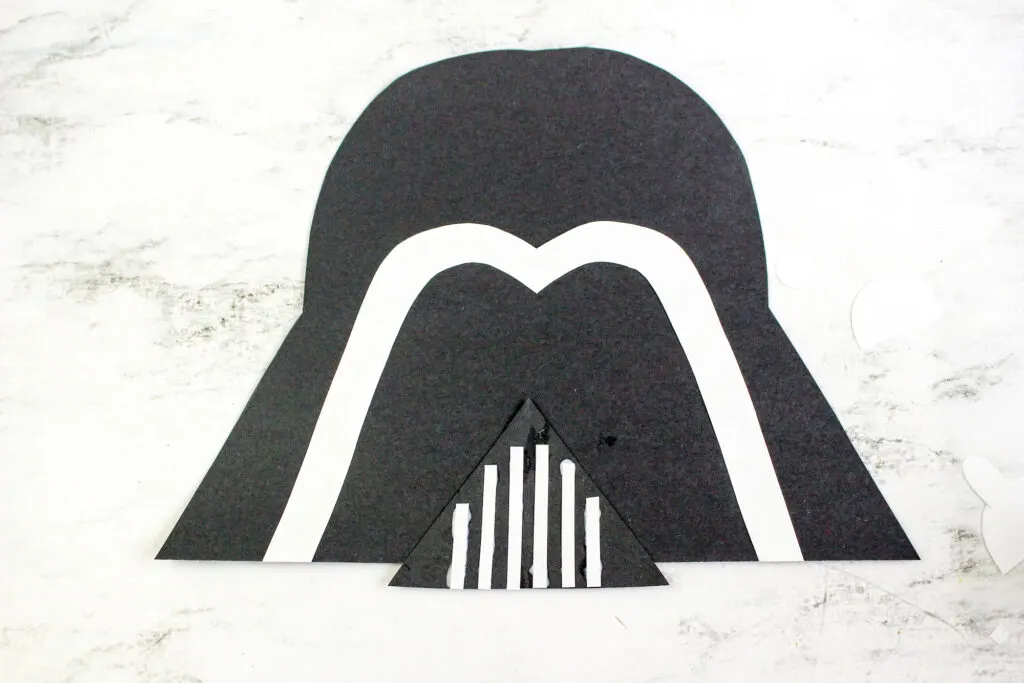 Step 5
To the original black mask shape, glue the white outline, eyes, and black triangle. Once the black triangle is in place, attach the nose hole and circles at the corners of the triangle.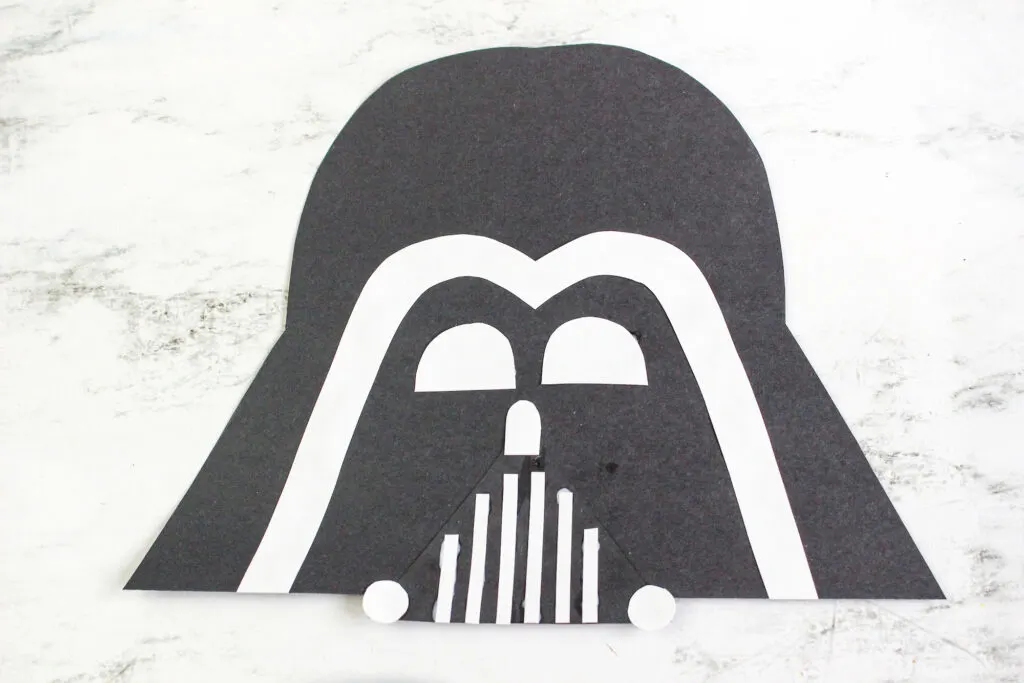 Allow the mask to dry completely.
Step 6
When you are ready to assemble the Darth Vader helmet as a hat, cut two-inch strips from black construction paper.
Measure the child's head and create a circle to fit around. Cut as needed, then glue the strips together at the ends to hold the circle closed.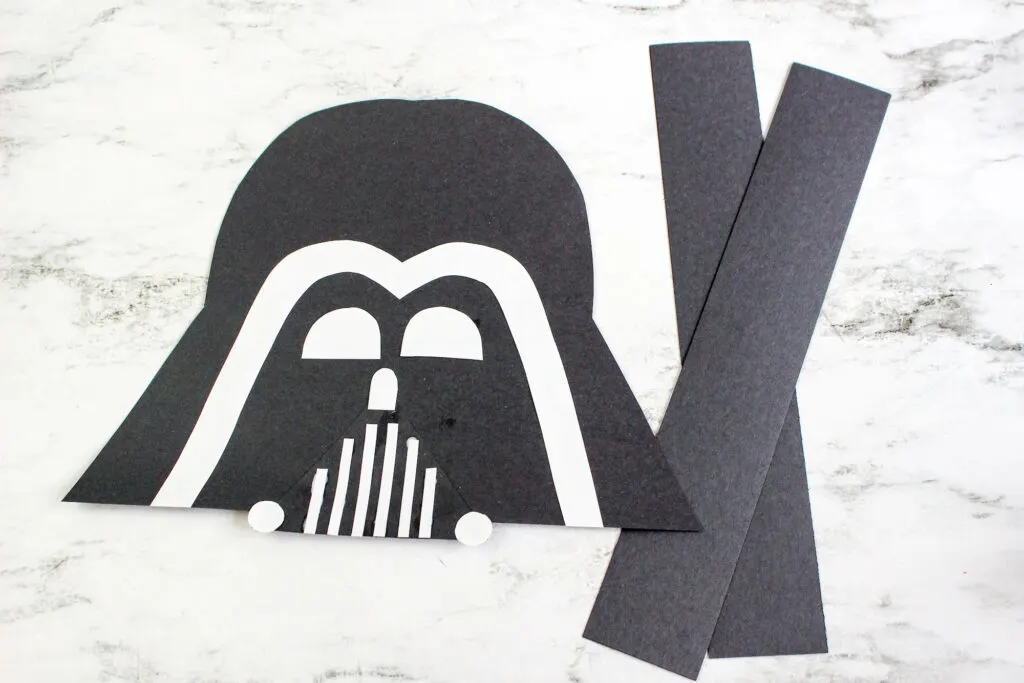 Step 7
Glue the mask to the circular paper loop.
If you like this DIY Darth Vader hat, we have more Star Wars crafts and recipes. See these great ideas: