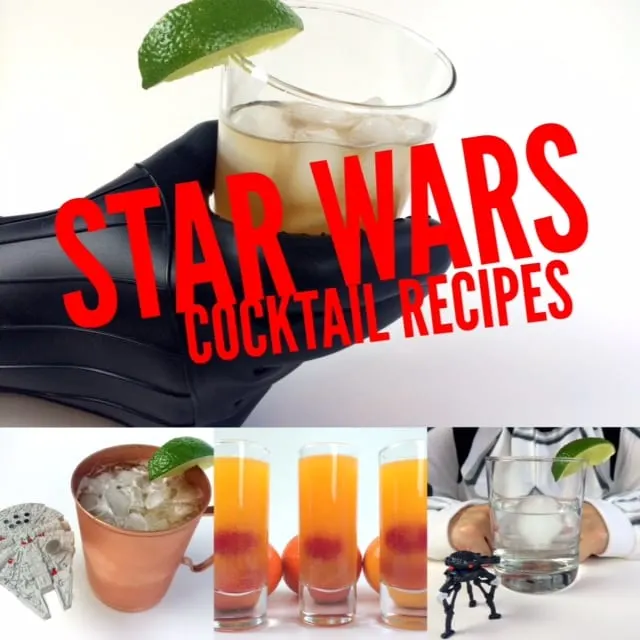 We had so much fun making these Star Wars Cocktail Recipes! Perhaps it's because we're so excited about all of the Star Wars movies! Or, that so many new Star Wars experiences are debuting at Walt Disney World at Disney's Hollywood Studios soon!
So we're saying Cheers! with these fun Star Wars cocktail recipes that might just be found in a galaxy far, far away. Pour yourself a few, sit back and catch up on all of the movies!
Dark and Stormy
It could be said that Darth Vader was the original personification of the Dark and Stormy. We get a kick out of this Darth Vader glove. Complete the outfit, and freak out your kids, with this Darth Vader onesie for adults, perfect for sleeping and cozying up to a Star Wars marathon.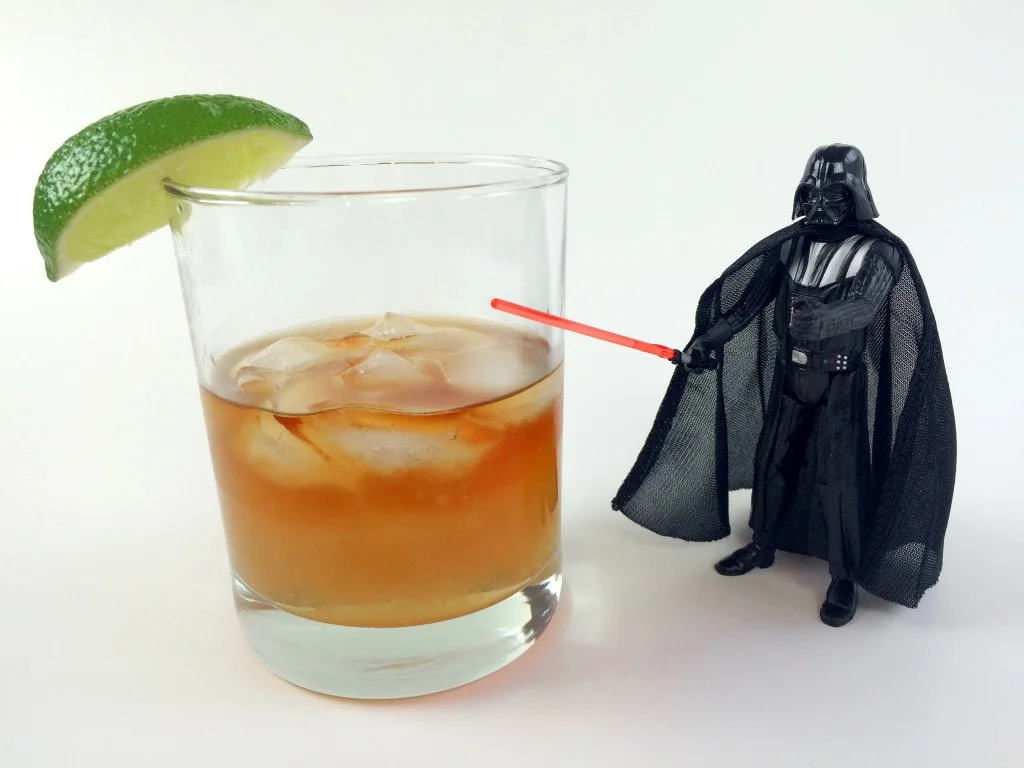 Ingredients
2 oz. dark rum
3 oz. ginger beer
1/2 oz. lime juice
Directions
Add ice to a glass. Want to make it even better? Use Darth Vader ice cubes instead of normal ones.
Pour ingredients over ice. Stir. Enjoy.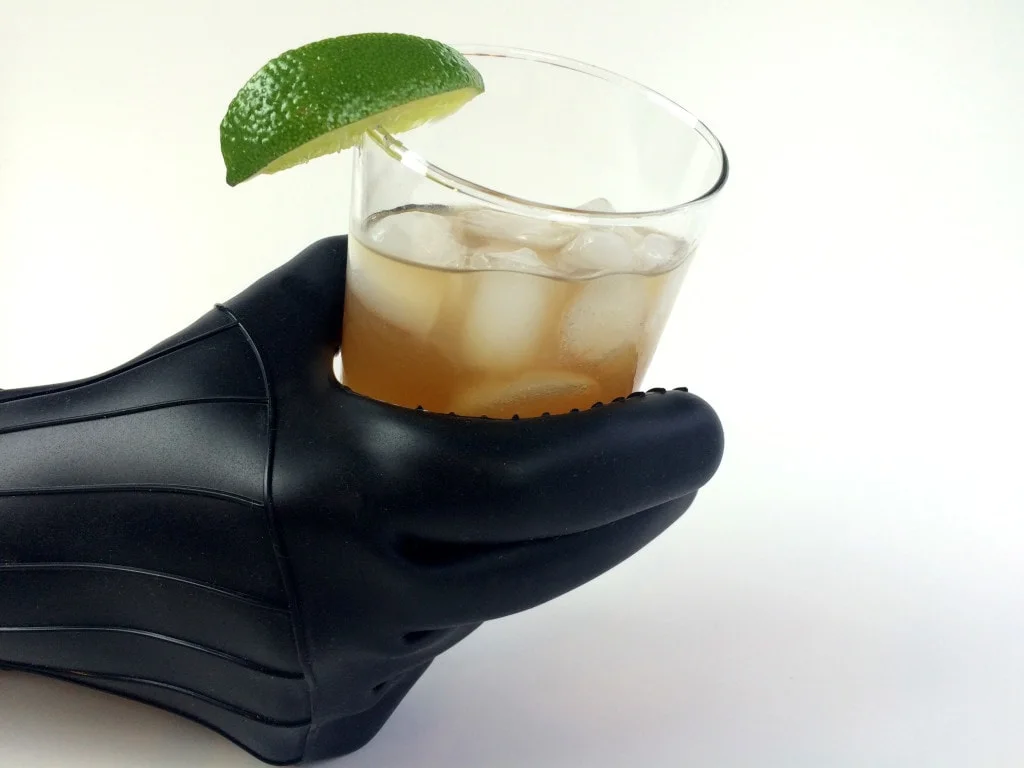 This Darth Vader oven mitt is perfect both to serve up drinks and bake up cookies!
Watch the video of us making one!
Imperial Ice
For perfect presentation, we love this Star Wars ice cube mold.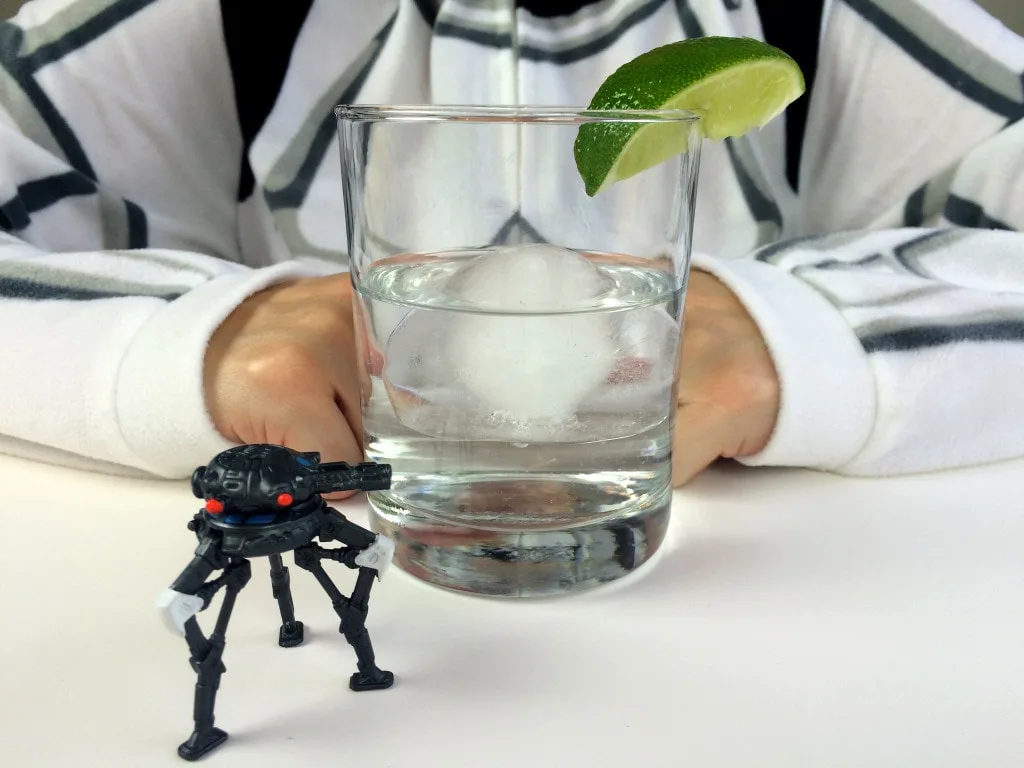 Ingredients
1 oz. peppermint schnapps
1 oz. vodka
Directions
Add ice to a glass. We like using this fun Death Star ice cube. Pour ingredients over the ice. Enjoy!
Millennium Mule
In this take on a traditional Moscow Mule, bourbon replaces vodka for a crisp twist that's out of this world!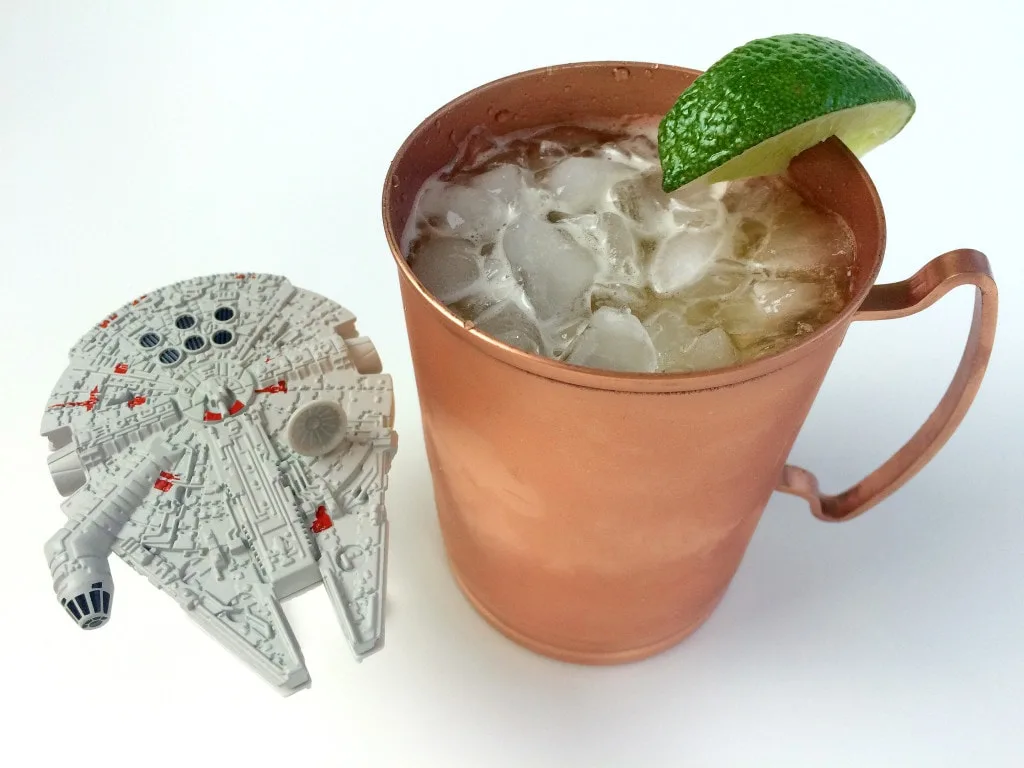 Ingredients
2 oz. bourbon
2 oz. apple cider
1/2 cup ginger beer
1 small lime wedge
Directions
Mix the first two ingredients together in the glass.
Add crushed ice.
Top with ginger beer and garnish glass with a lime wedge.
Collectible: Hot Wheels Millennium Falcon.
Tatooine Sunsets Shooters
Two jumbo cherries look like the setting suns of Tatooine in this super easy cocktail recipe. Don't have shooters glasses? Use a cocktail glass instead.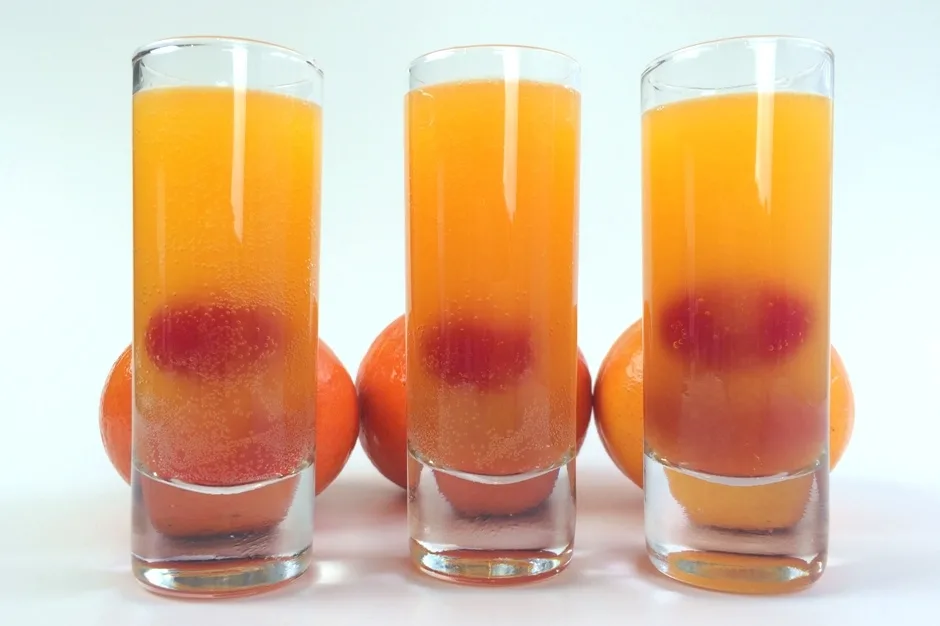 Ingredients
Tangerine juice
Cointreau
Jumbo maraschino cherries
Directions
Mix equal parts tangerine juice and Cointreau. Best to do this as part of a pitcher.
Add two cherries to each shot glass.
Add juice mixture to glass to fill.
___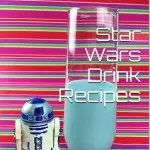 Get our E-book! Star Wars Drink Recipes – A Galactic Collection of Star Wars Inspired Cocktails and Mocktails for the Entire Family! Buy it here.
Want some non-alcoholic Star Wars drink recipes for the whole family? Check out these 9 Star Wars Drink Ideas. You might also like our Darth Vader hat and Yoda cork craft, too.
….
Pin & Share! These perfect Pinterest images are great for adding to your boards!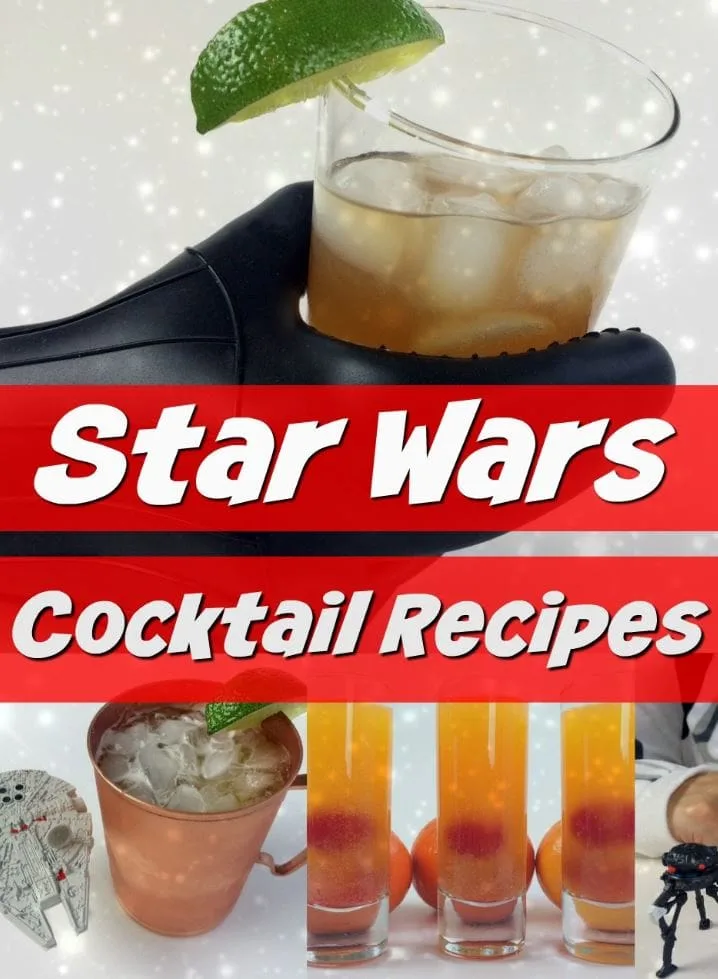 …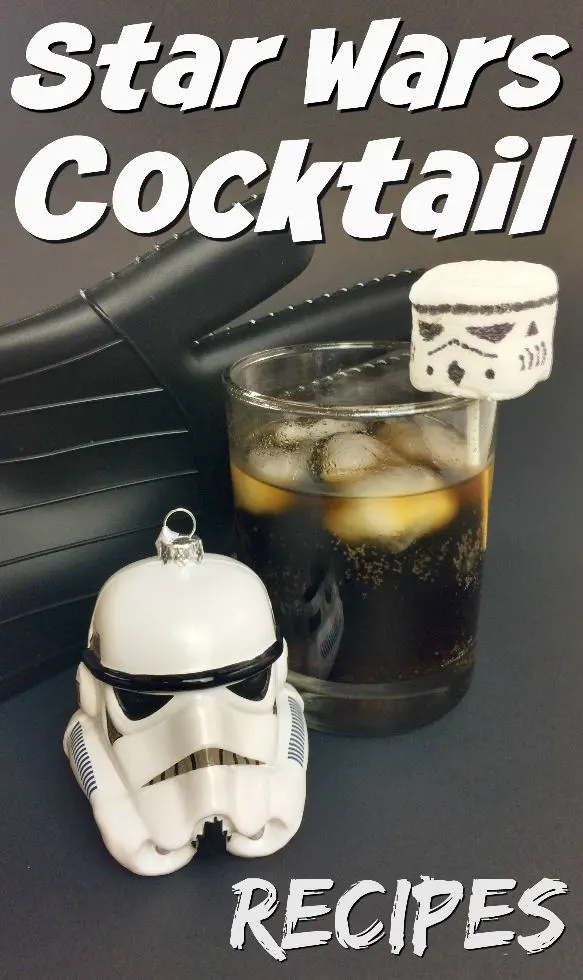 …