If you are planning a movie night watching How the Grinch Stole Christmas, then you will need a snack! And what could be better than these easy Grinch brownies are quick to make and taste so good!
Using a brownie mix and store-bought frosting, you can make these green-frosted brownies in just a few minutes.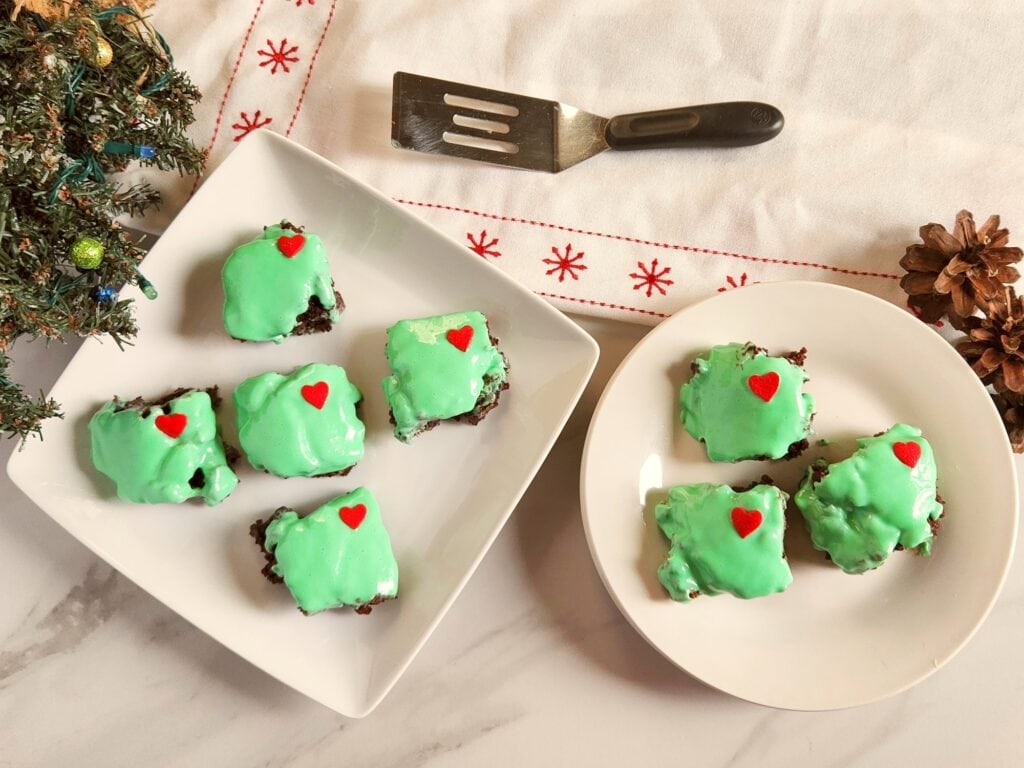 You might want to pair these yummy brownies with our hot chocolate charcuterie board!
If you are visiting Universal Studios for Christmas, be sure to enjoy the Grinchmas celebrations if you like everything about the Grinch! Suess Landing is decorated for the holidays and there are special character appearances and a Grinch breakfast.
These brownies are the perfect snack to bring to the them parks because you can bring your own food into Universal Studios.
How to Make the Grinch Brownies Recipe
Servings: 9 servings
Prep: 10 minutes| Cook Time: 30 hours | Total Time: 40 minutes
Ingredients
1 package brownie mix
1 egg
⅓ cup oil
¼ cup water
½ can of vanilla or white frosting
Green food coloring (I used drops, but you can use food coloring gel)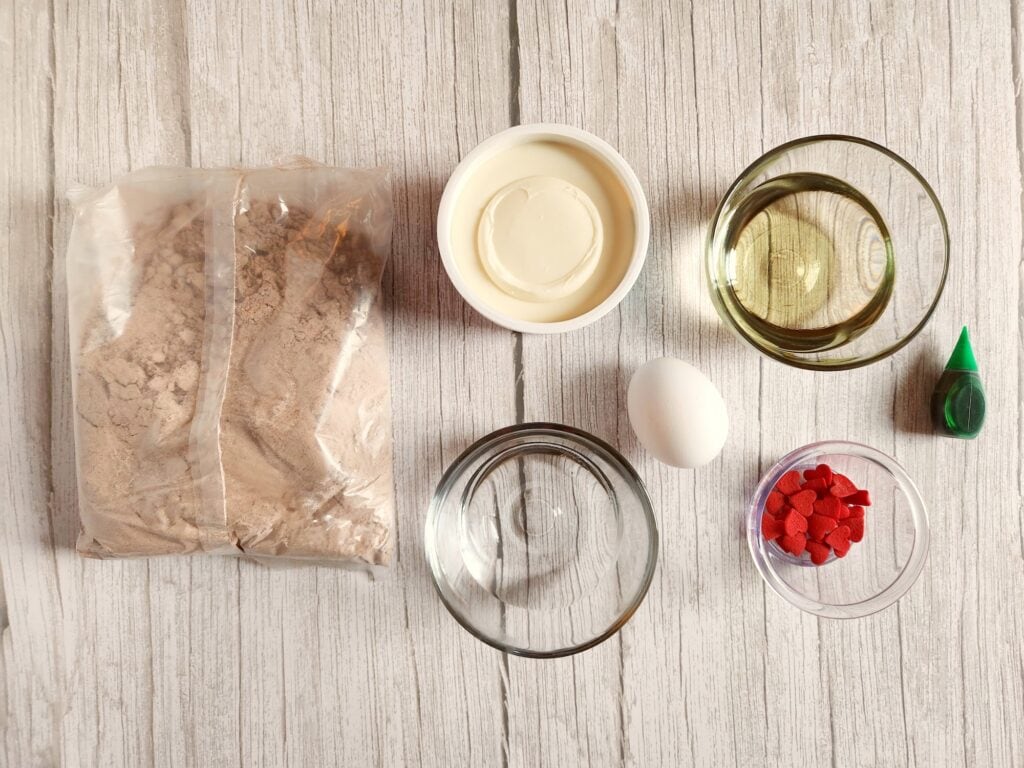 Directions
Preheat the oven to 350 F. Grease a 9 x 9 square pan and set aside.
In a large mixing bowl, mix together the brownie mix, water, egg, and oil.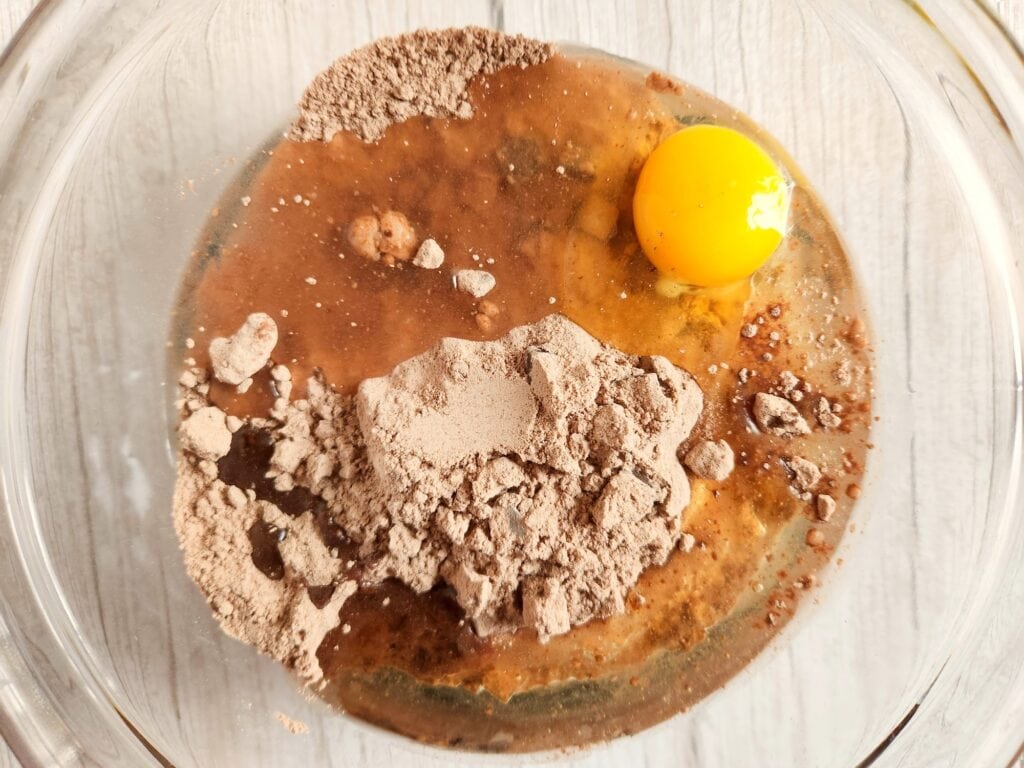 Pour brownie mixture into a baking pan and bake for 30 minutes.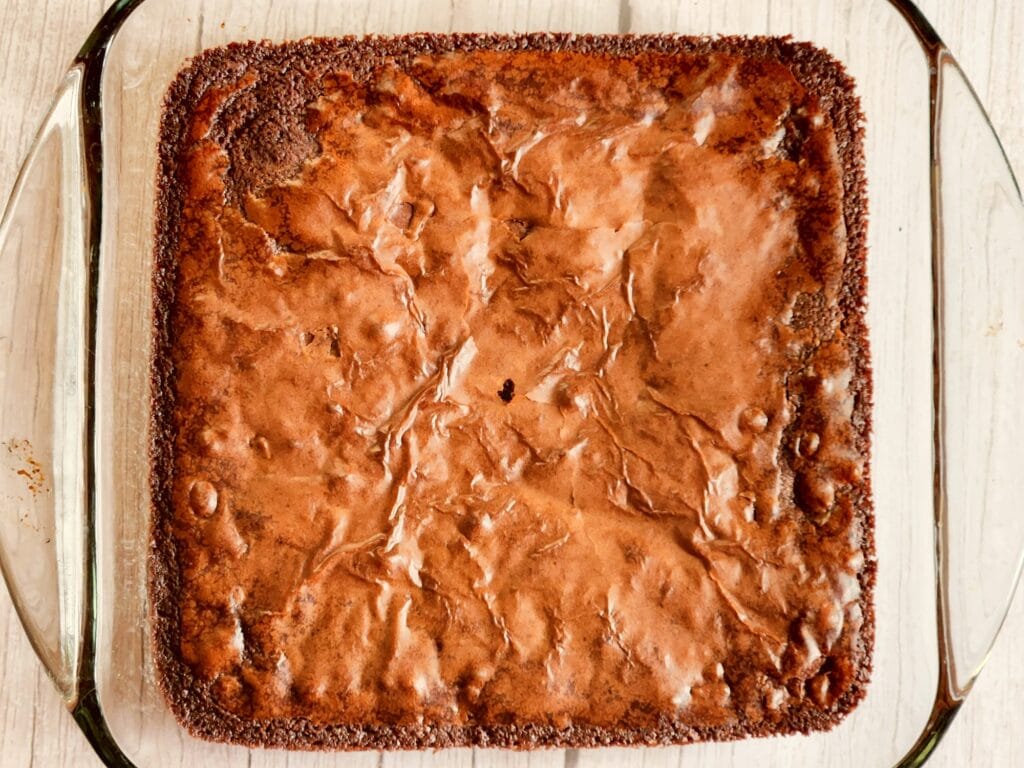 Let brownies cool to room temperature.
Heat frosting in the microwave for 30 seconds. Mix in 5-10 drops of green food coloring and stir until the frosting has turned a light shade of green.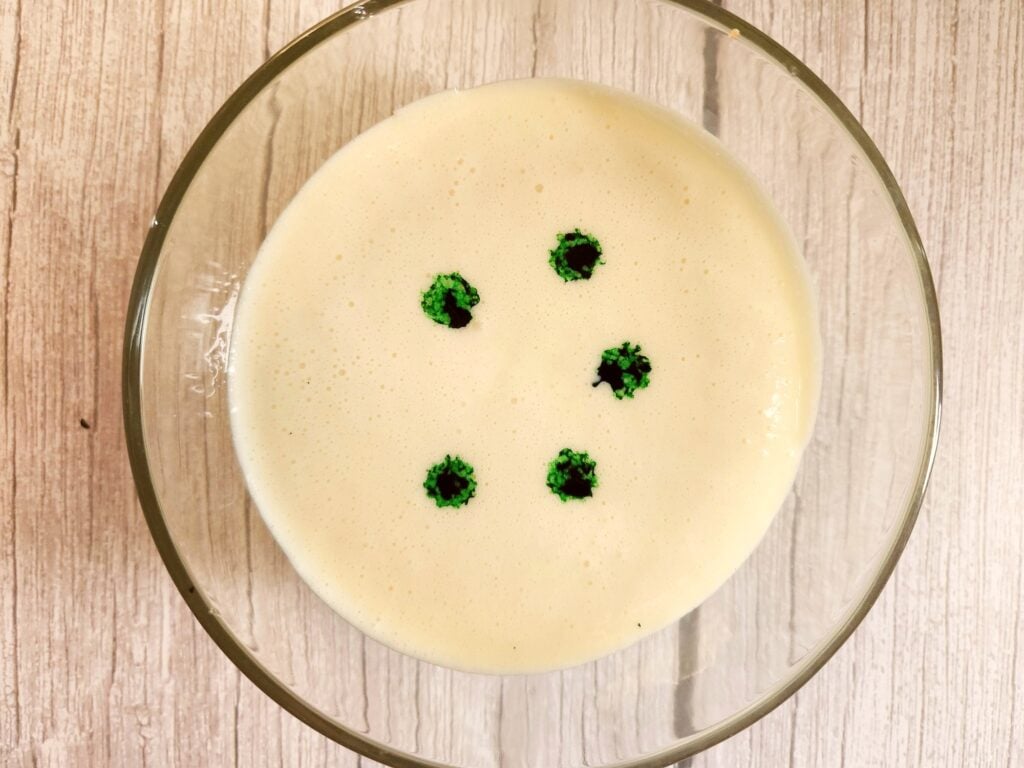 Pour green frosting over the top of cooled brownies. Let sit to harden for at least 15 minutes.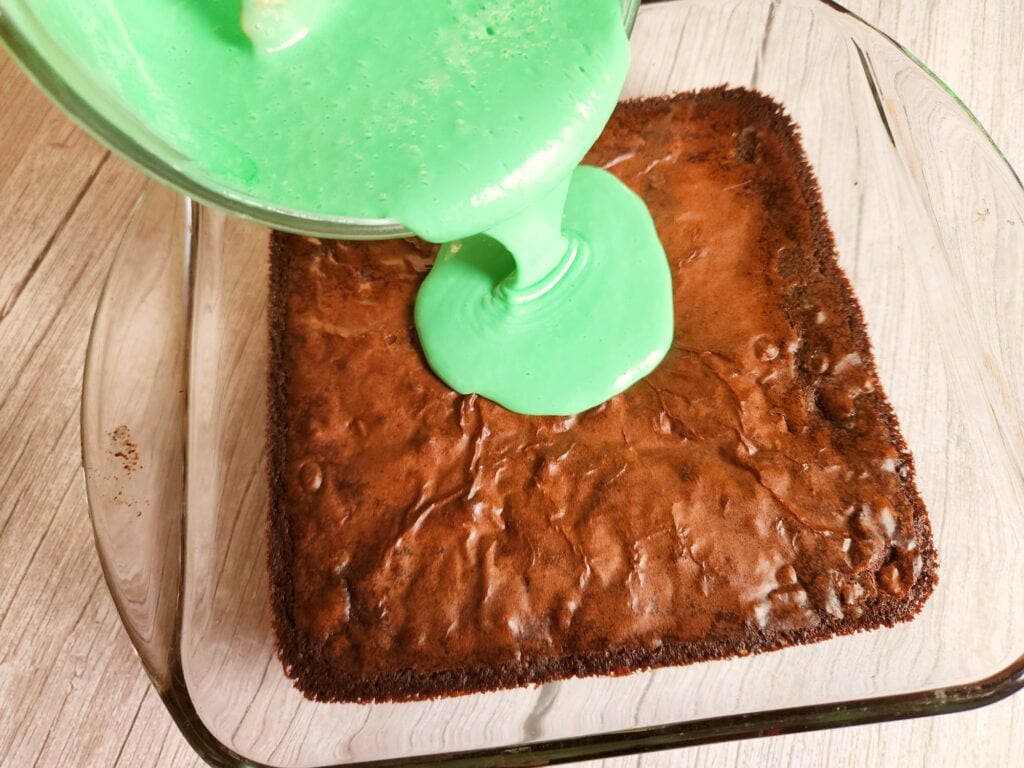 Cut the brownies into 9 squares. Add 1 red heart sprinkle to each grinch brownie in the corner.
Be sure to see all of our theme park-inspired recipes!