These Epcot facts are weird and wild and wonderful all at once. If you love Disney trivia, then you're going to want to keep reading.
Also check out these Magic Kingdom facts that are crazy, but true. And general Walt Disney World fun facts.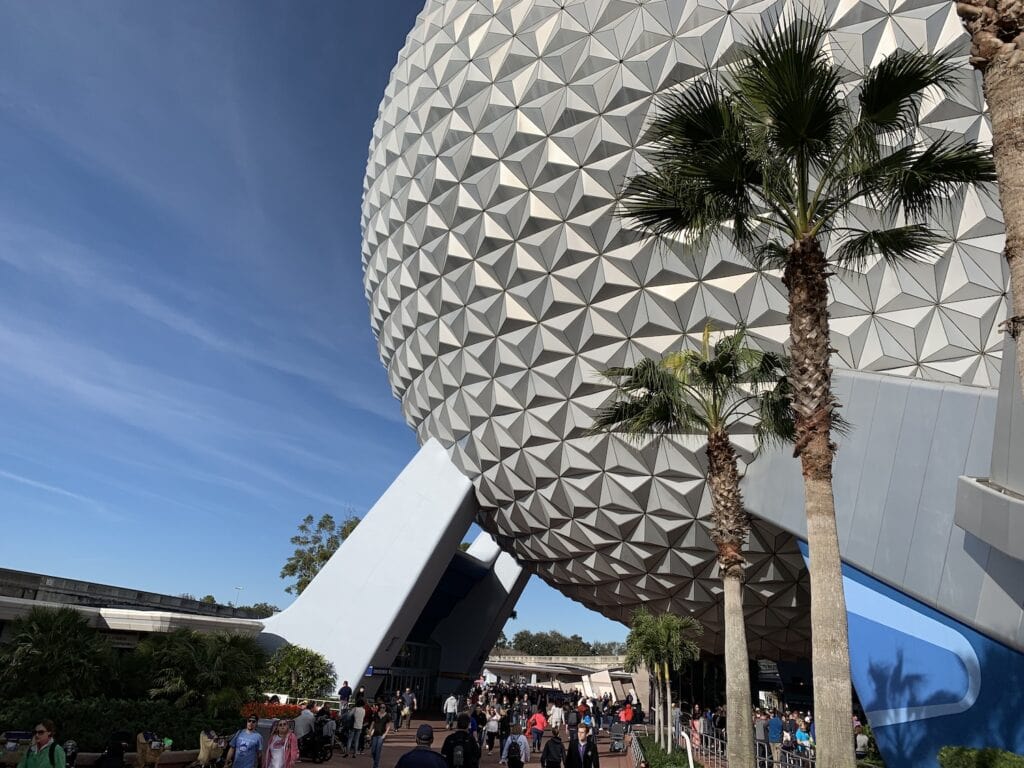 Epcot, the second Walt Disney World theme park, opened 11 years after the Magic Kingdom. It marked the first time Walt Disney was uninvolved with the building of a major Disney project.
Although EPCOT was Walt Disney's biggest dream, the company cast aside his plans after his death in 1966. Instead, they intended to create a sort of tribute to Walt Disney via Epcot.
The theme park had been largely unaltered until 2019, when major refurbishments started happening. But many of these Epcot facts still remain true to this day.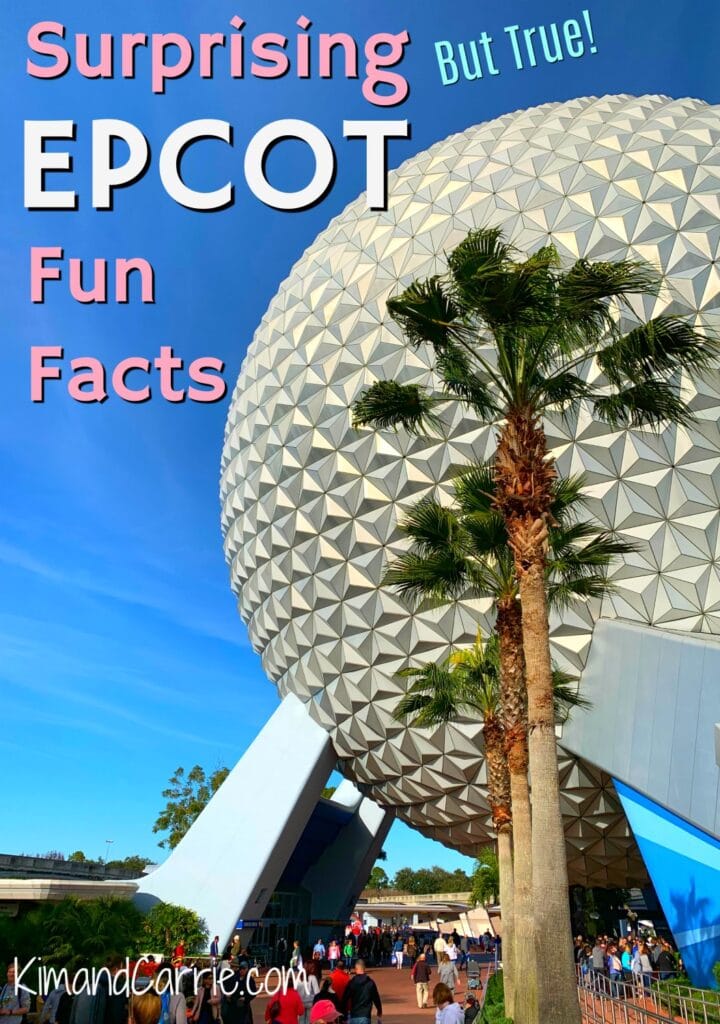 Is Epcot the Birthplace of Hidden Mickeys?
Epcot followed a very strange development process, because it was the first park NOT modeled after Disneyland.
The more adult-oriented nature of the theme park resulted in less traditionally "Disney" elements in the park.
This is ironic, as the Disney company conceived of Epcot as a tribute to Walt Disney and his love of World's Fairs.
To offset this, Imagineers from various disciplines began creating hidden Mickey's wherever they worked on physical elements in the park. Hidden Mickeys were insider secrets and didn't become widely known until the early 90's after the internet was invented.
P.S. I'm so glad to have met Steven Barrett in the early days when his super popular Hidden Mickeys book was just being published! He is a nice guy and super passionate about talking about Hidden Mickeys throughout Walt Disney World long before anyone else had even heard about them!
Fountain of Nations Ceremony of the Waters
In 1982, the Fountain of Nations was dedicated during a ceremony in which foreign representatives from 29 nations took part.
This alone was a major statement about Epcot and what the park meant. But these representatives sent by their respective nations did something extra special!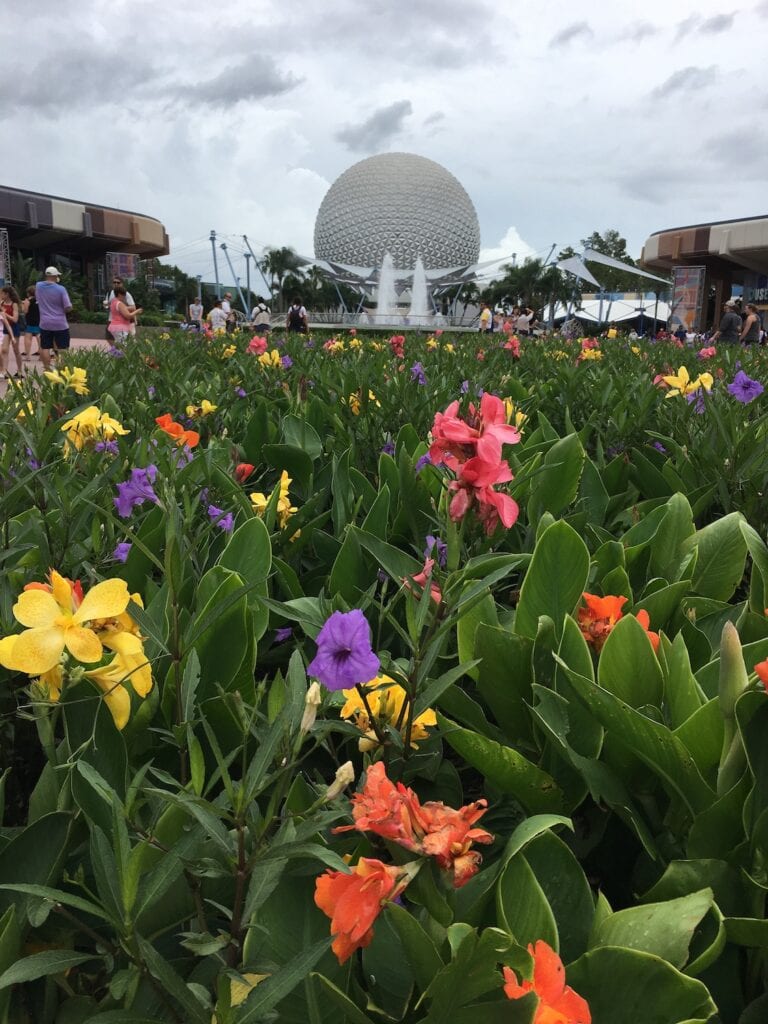 Twenty five delegates brought along vessels of water from their home. (Some waters represented multiple nations). During the dedication, the representatives poured their water into the fountain.
The symbolic act made the name "Fountain of Nations" fairly literal.
As of 2019, Walt Disney Imagineering took down the Fountain of Nations for a redevelopment of Epcot, that will be completed in 2022. Apparently some water from the Fountain of National will be reused in another water feature at Epcot.
However, we feel that the water is purely symbolic at this point! The chances of any of the original water still being there after decades of maintenance and filtration are slim to none, don't you agree?
A Semi-Permanent World's Fair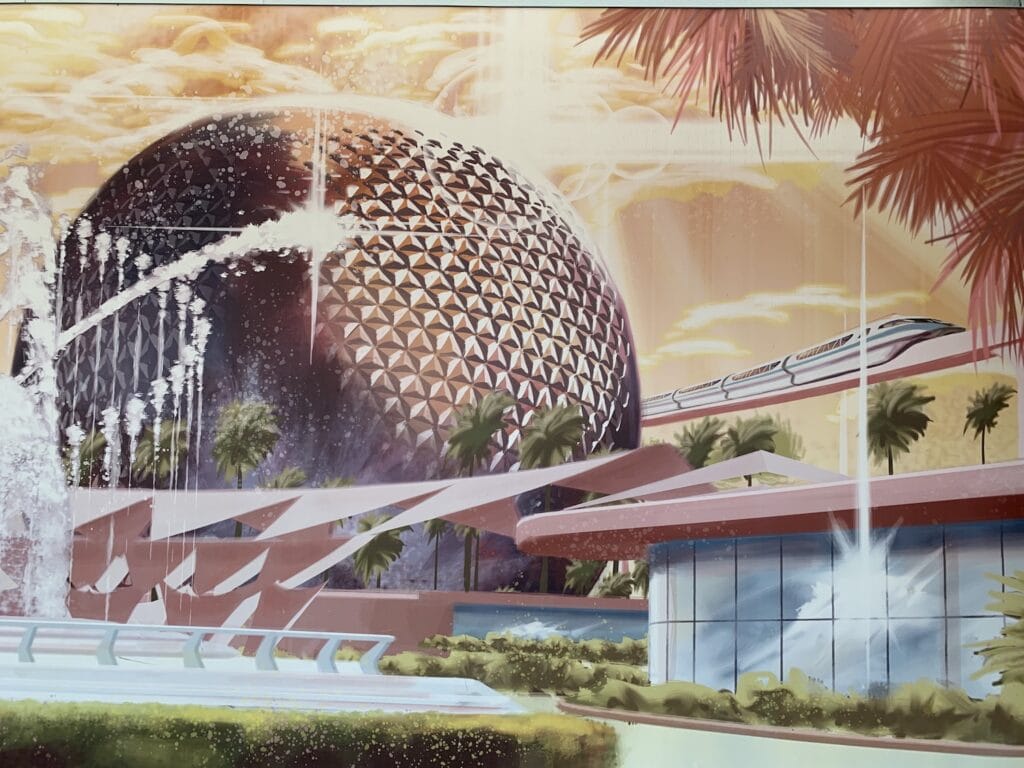 Although Epcot seems very much the same as it did on opening day nearly 40 years ago, the park has gone through many changes.
These changes have primarily happened in Future World. Every single pavilion in Future World has been either replaced or had dramatic redesigns done throughout their history.
Universe of Energy and World of Motion once had direct tie-ins with the 1964-65 World's Fair. They incorporated elements of Ford's Magic Skyway, one of Walt Disney's attractions.
Horizons was a sort of sequel to Carousel of Progress. The attraction also tied in neatly with The Land Pavilion and The Living Seas, which is now The Seas with Nemo and Friends.
That last change marked the shift toward Intellectual Property-related attractions (in other words, Disney characters and stories) in Epcot. And resulted in the start of the downgrading of the World's Fair model.
Epcot's American Pavilion is Bigger than you Think!
Here is a surprising Epcot Fact. The American Pavilion is bigger than it looks.
The building is five stories tall, but only made to appear as if it is three stories.
This sort of forced perspective is something Imagineers are known for. And it is a key to creating the magical ambiance in the theme parks.
However, usually the perspective works the opposite way. A building would be small but made to look like it's bigger than it is.
Even more mind blowing is The American Adventure show inside features a staggering 35 Audio Animatronic figures and enough set changes to cover 200 years of history.
Imagineers accomplished this using an innovative conveyor system beneath the theater that queues up the animatronics and lifts them to the stage for their scenes.
Monorail Miscalculation
Disney designed Epcot to be two parks, initially. The monorail was going to have a station between them.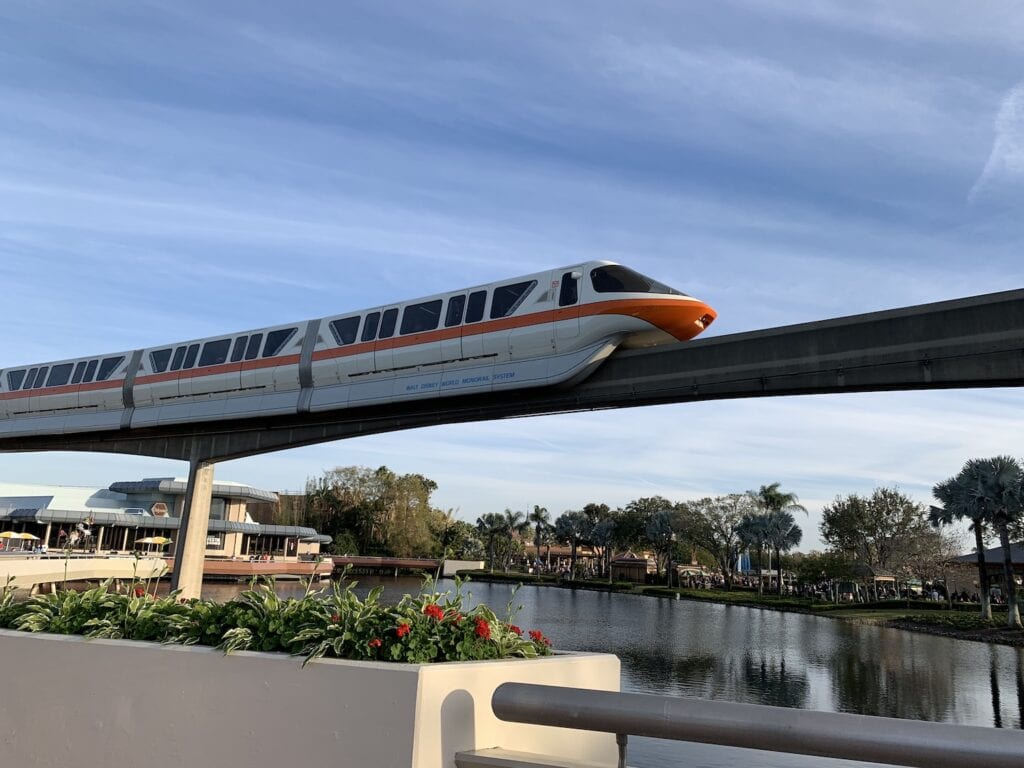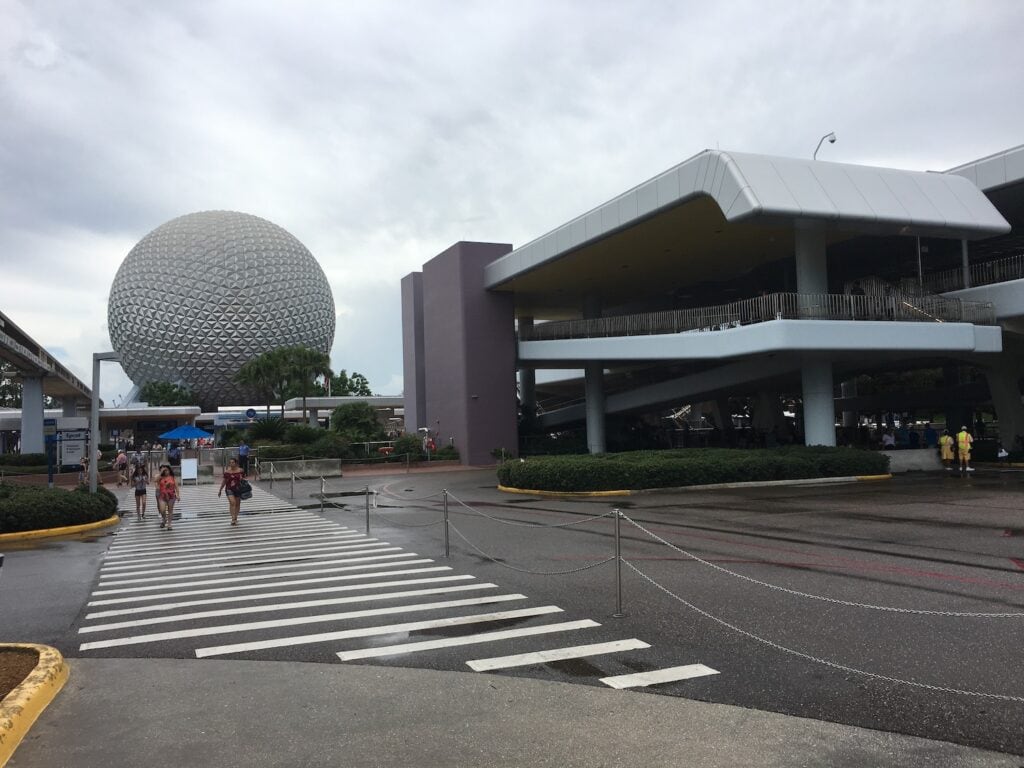 However, due to a miscalculation, they had to build the station on the north end of future world.
The original plan existed for quite some time, which is why the monorail track goes into Epcot and circles around before stopping outside of Epcot's gate.