Grand Teton National Park was one of the first National Parks that we ever visited. We chose a good one!
While there are many, many reasons to visit Wyoming, this beautiful National Park is among the best. Here's 11 reasons why you will love Grand Tetons, too!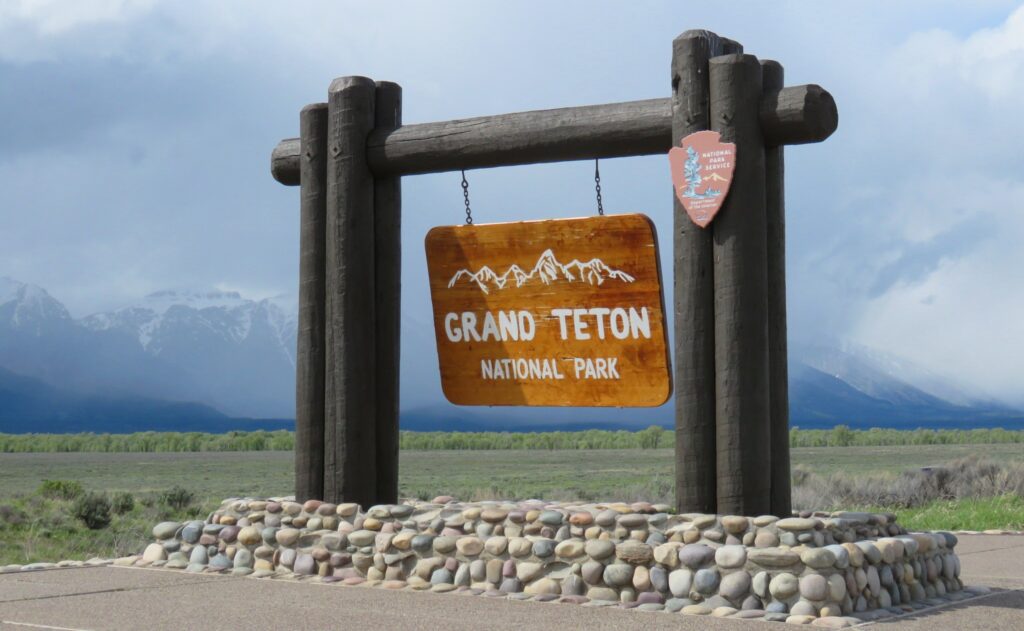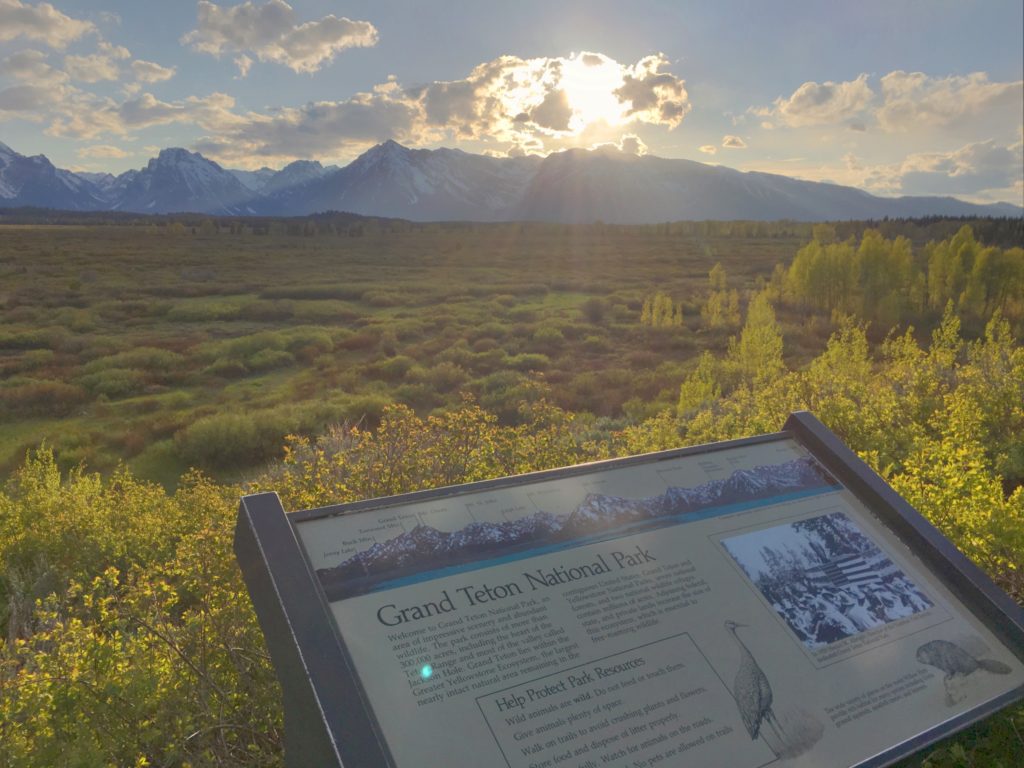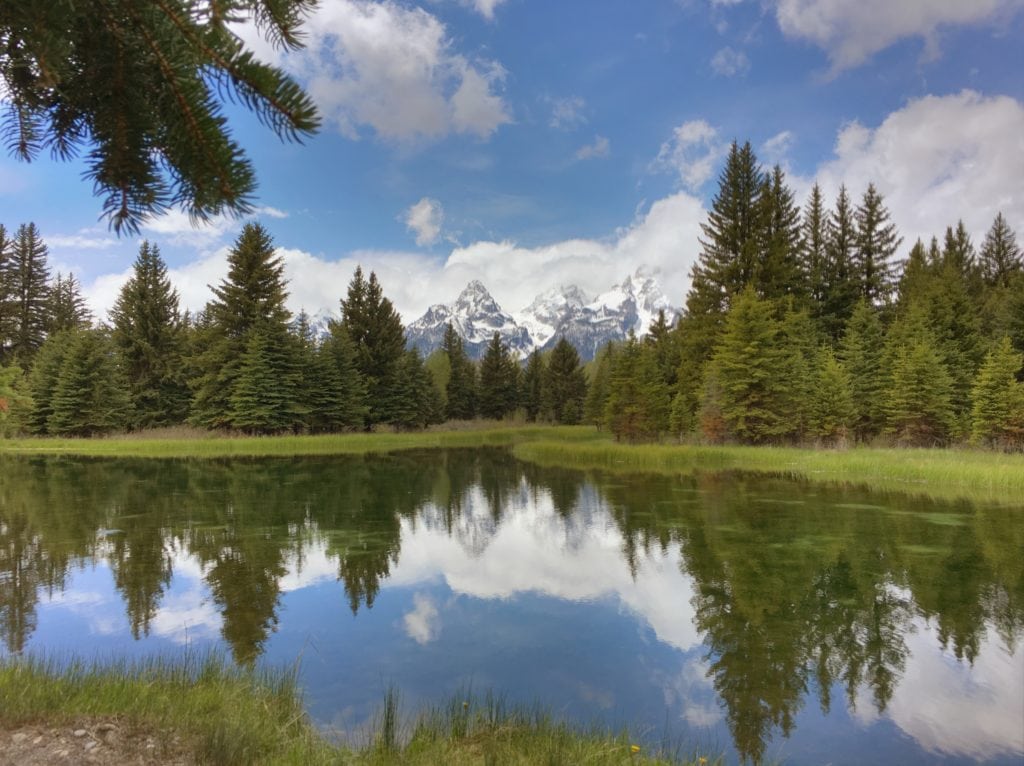 What Does Grand Teton Mean?
Where does this National Park get its name? French trappers named three distinctive peaks in the park "Les Trois Tetons." In French, this literally means "The Three Breasts."
The three peaks are now known as South, Middle and Grand Teton. The tallest one, Grand Teton, in French, is translated at "the Big Tit."
Grand Teton has an altitude of 13,775 feet, Middle Teton is 12,804 feet, and South Teton is 12,514 feet in altitude.
Strange, but true.
When To Visit Grand Tetons?
The National Park is stunning any time of the year. We particularly enjoy shoulder seasons at Grand Teton. Our first visit was in May, right before Memorial Day. The National Park lodge just opened, and there weren't many crowds. The closer it got to Memorial Day weekend, though, the more crowded it became.
In May, we enjoyed a light snowfall, but we also had sun-filled, warmer days. The snow was still on the peaks of the mountains, yet the roads were cleared.
We have also visited in the week before July Fourth. The crowds were definitely larger, and there were more people in the restaurants and lodges. There were a few nights where we were cold and needed a jacket, hat and gloves. But then during the day while hiking we warmed up quite a bit (and got a sunburn). Wearing layers of clothes is necessary!
If you love National Parks, you'll want to check out our other NPS travel guides:
What To Do At Grand Teton National Park
1. Stunning Mountain Views of Snow Covered Peaks
If there is one view that can literally take your breath away, I'd say it's the mountain range in Grand Teton National Park.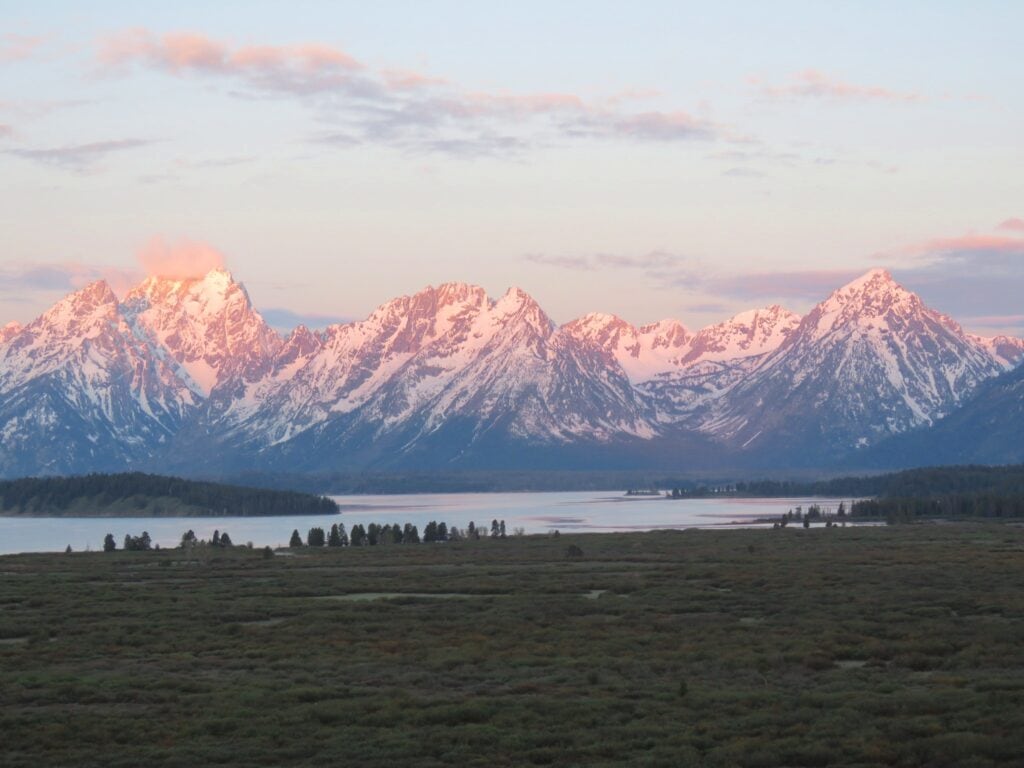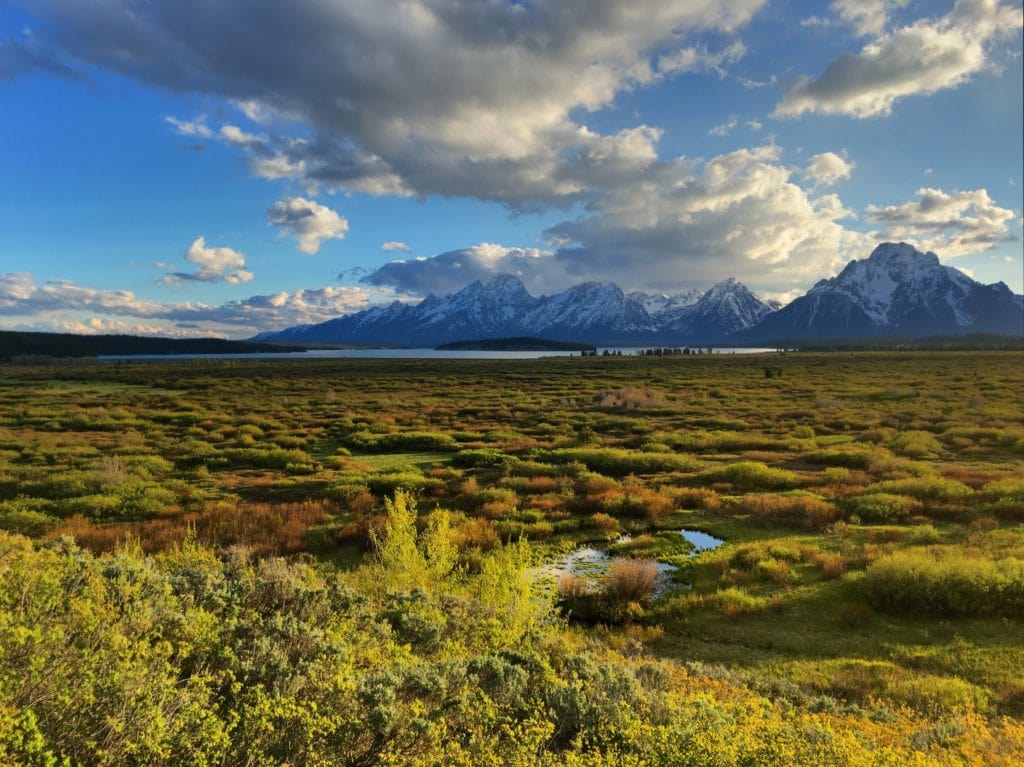 As you drive through Grand Teton National Park, there are many pull out stops where you can take amazing pictures of the Teton mountain range.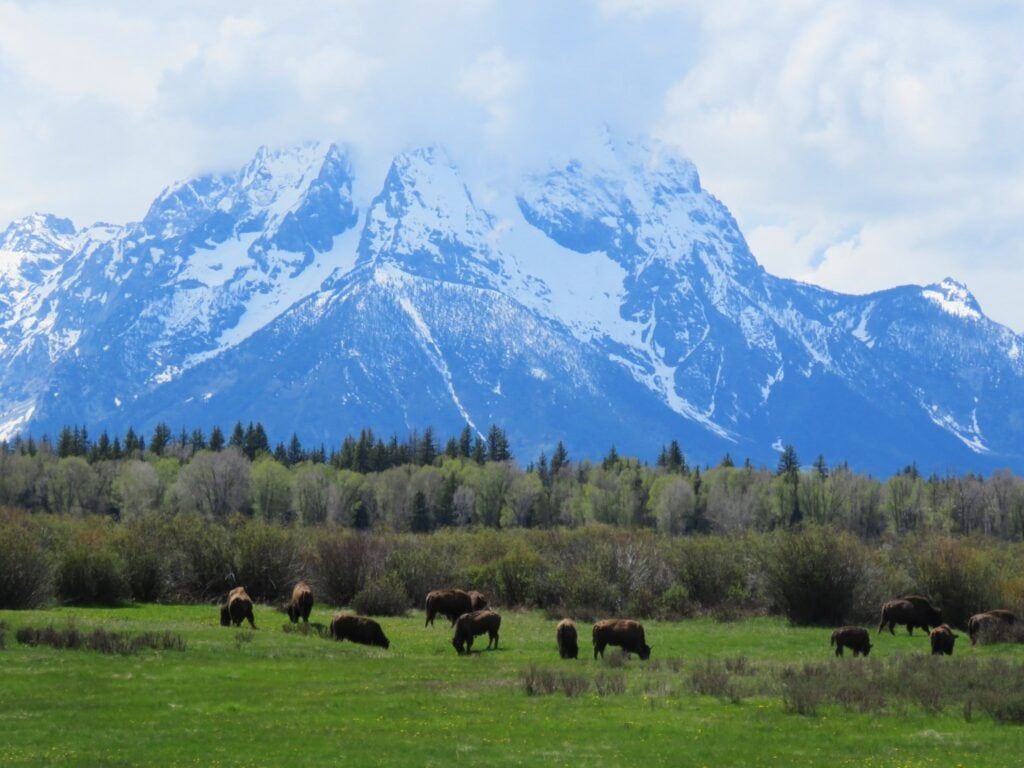 They are all amazing, trust me. Yet during our stay, I found that some of the best views were on our hikes – and they weren't even strenuous hikes in remote locations.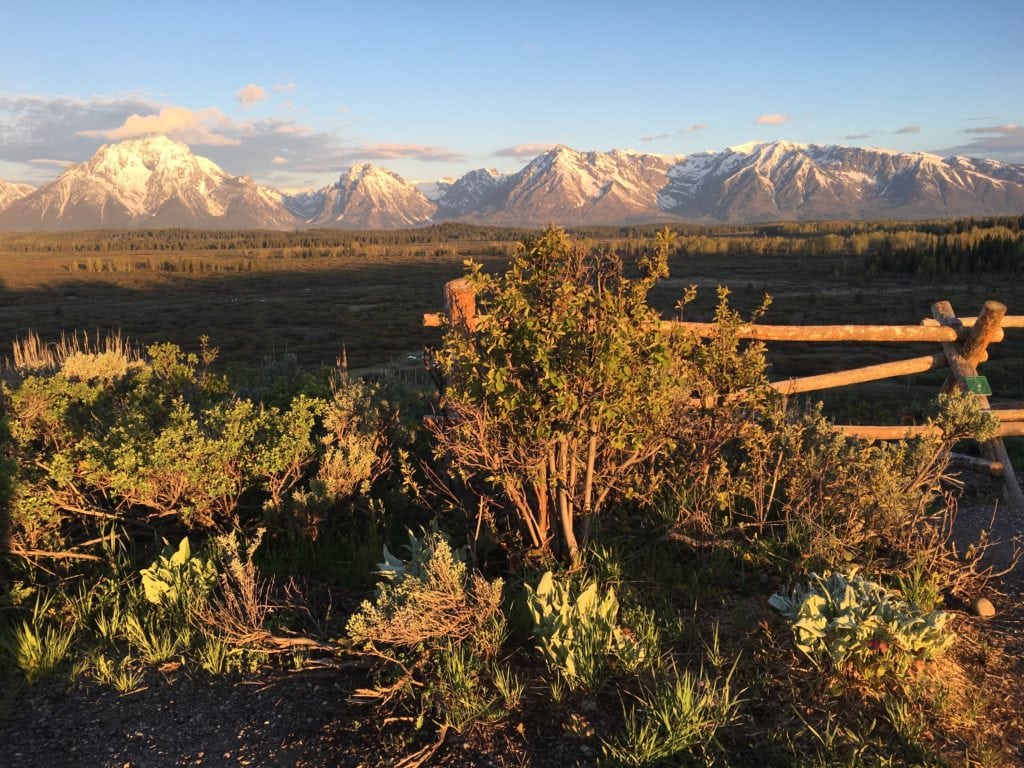 2. Jackson Lake Lodge
This National Park lodge is a stunner. We stayed in a Mountain View Cottage at Jackson Lake Lodge, a collection of hotel rooms removed from the main Lodge.These clusters of three buildings with unimpeded views of the Teton mountain range come with balconies in which you can just sit all day and watch wildlife.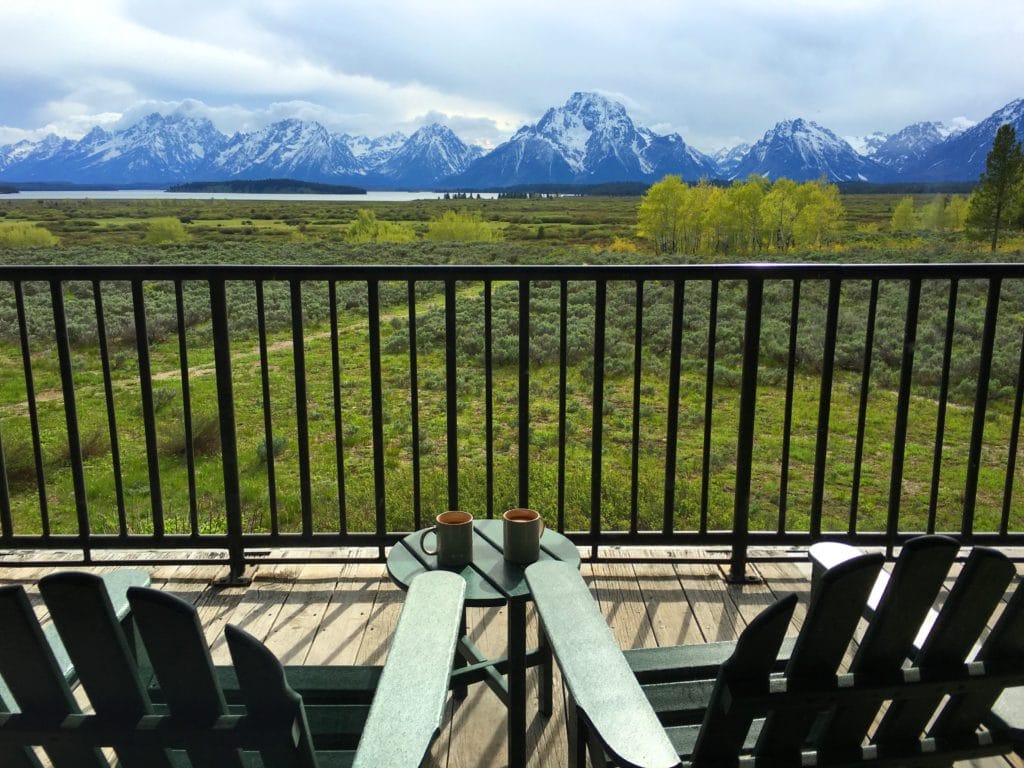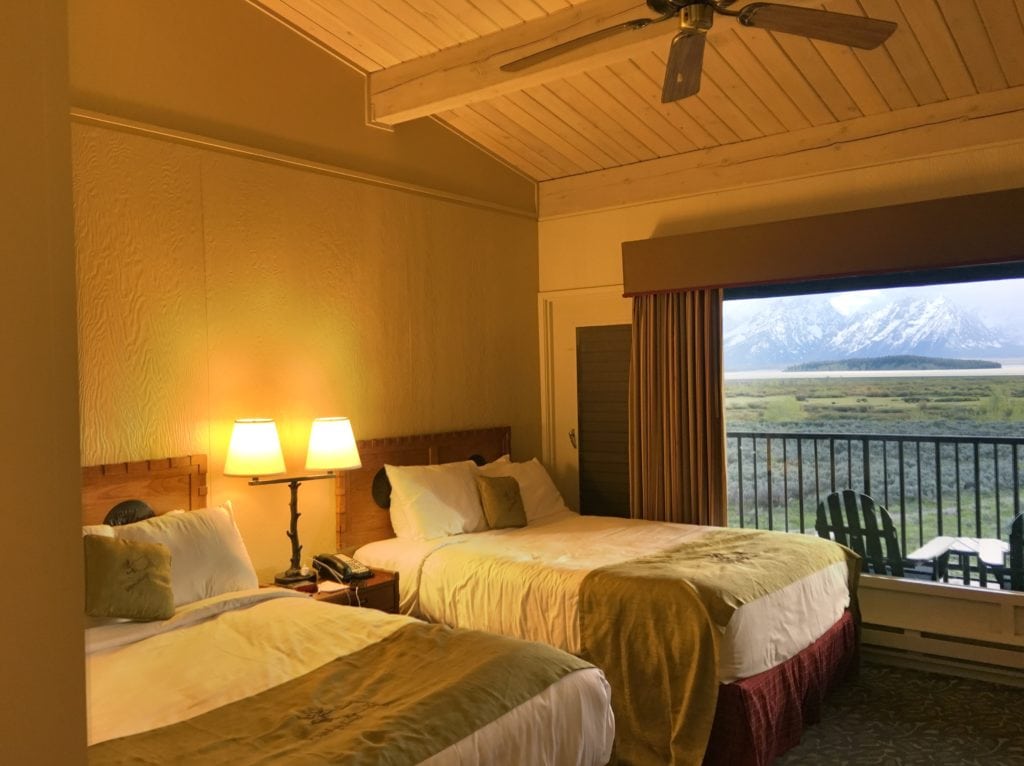 A momma Moose actually bolted in front of our patio as she was protecting her baby who was laying down in the parking lot just a few feet away. It was a definite adventure that the whole Lodge was talking about the next day. We saw how NPS immediately came in to protect the perimeter of the Moose and her baby. And keep stupid photo-taking tourists a safe distance away.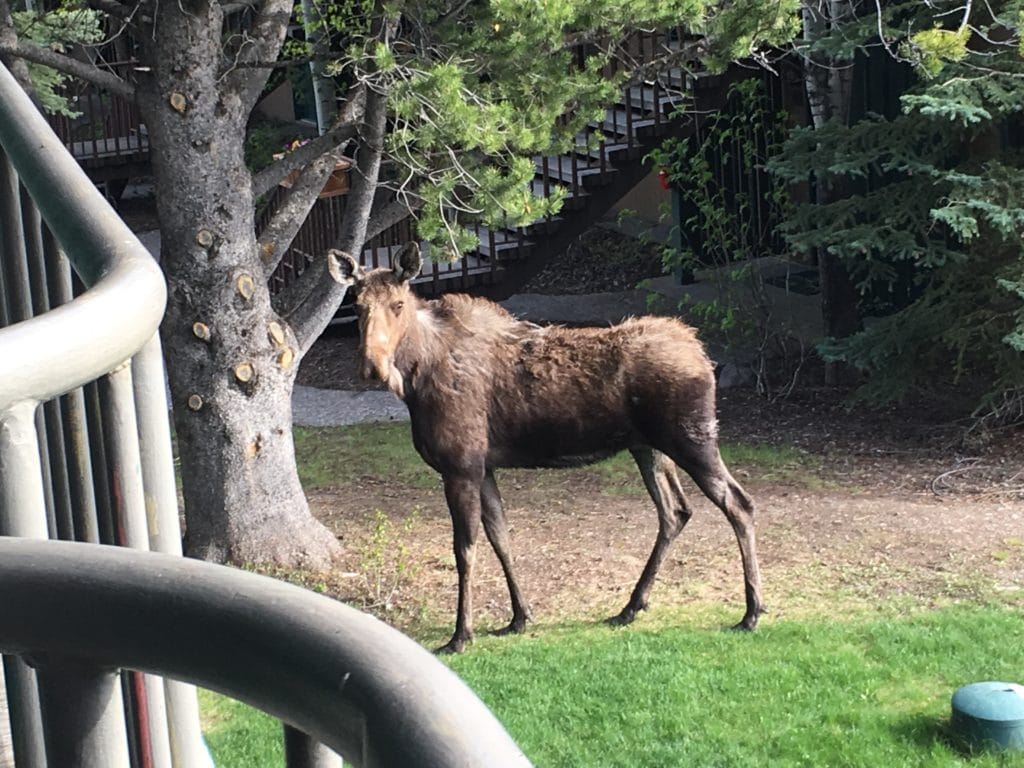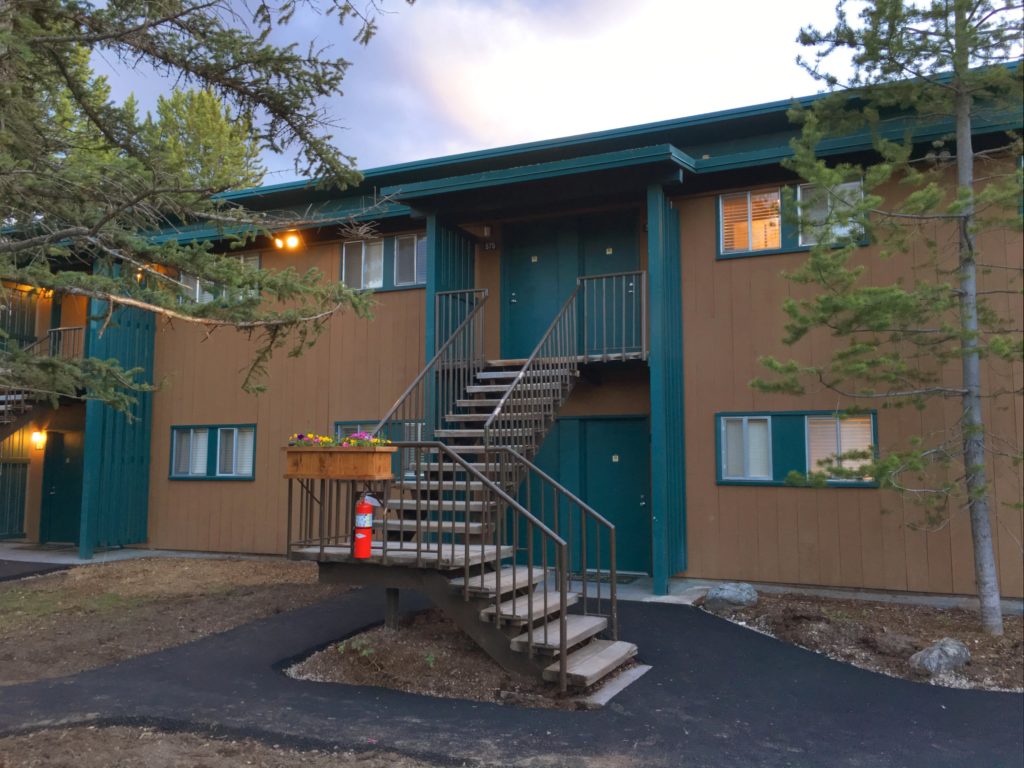 3. Huckleberries
I had never heard of huckleberries before. Yet when I found them as an ingredient in everything served up at Jackson Lake Lodge, I quickly did some investigating. It turns out that huckleberries are more like a blueberry. Not quite as tart, but sweeter.
I soon had a new favorite fruit!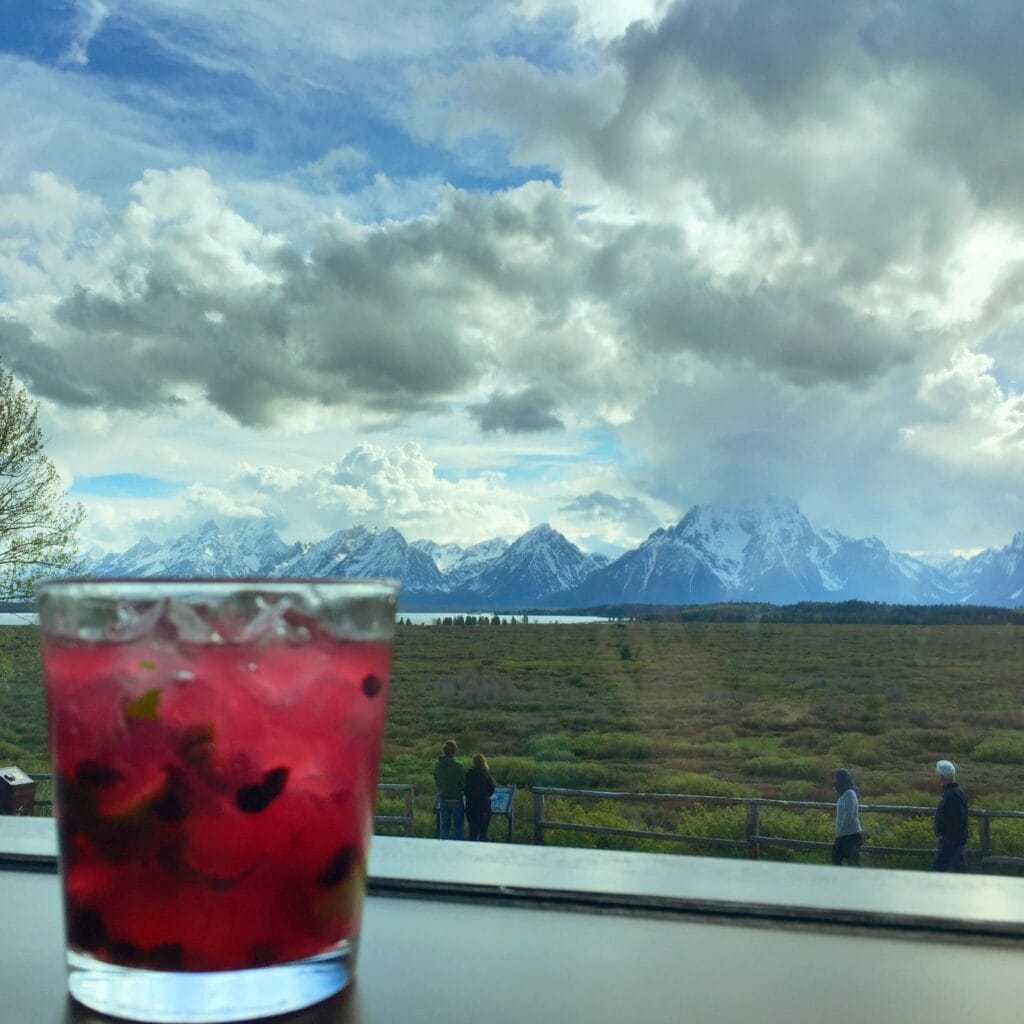 Huckleberries cannot be cultivated, and they can only grow in the wild.
Bears like huckleberries, too. So going out in the woods to gather huckleberries can be a bit problematic.
Everything that the Jackson Lake Lodge did with huckleberries, from cocktails to a demi glace over bison, was amazing! You can find huckleberry foods, drinks and souvenirs throughout Grand Tetons National Park and the surrounding Wyoming area.
4. Unbelievable Nature Photography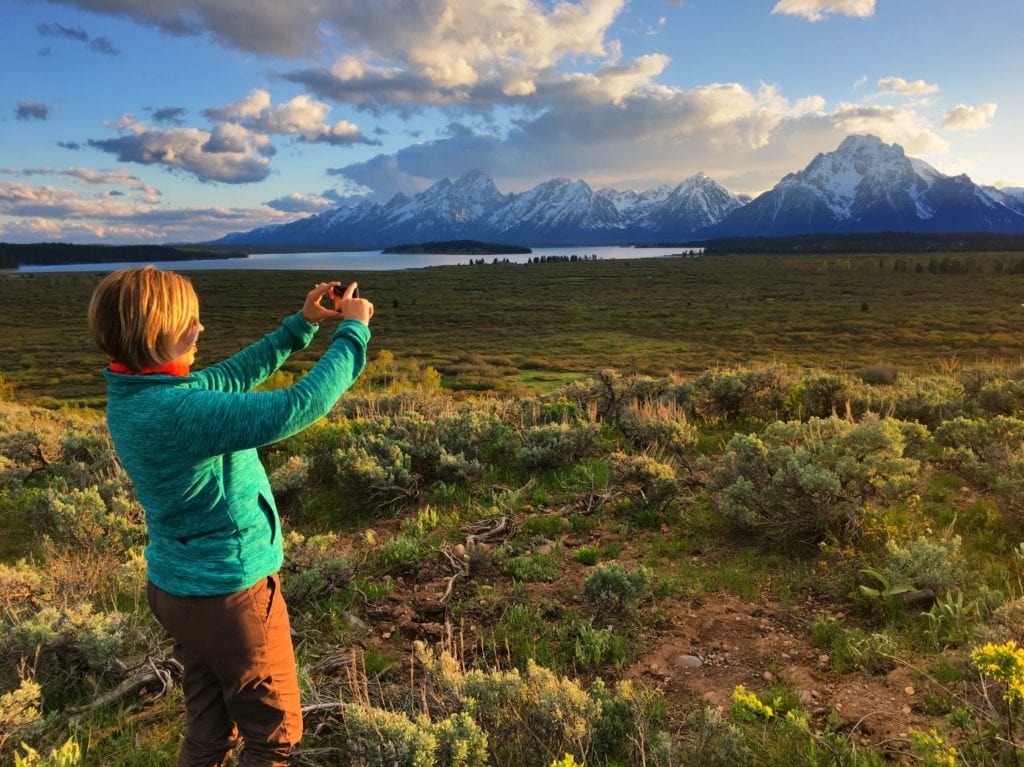 You've pretty much got to be unable to work a camera if you can't snap a picture of the mountain range and come back with a drool-worthy photo.
5. Sustainable, Local Foods
I appreciate any restaurant that features local, sustainable food choices. When you're out in the middle of the woods, though, and you're still offering guests organic options at fair price points – then you are a superstar!
A lot of our dining was at Jackson Lake Lodge, where there was an emphasis on local, sustainable foods. Yet we found healthy and even organic options everywhere in the National Park system.
A surprise was Leeks Pizzeria Restaurant at Leeks Marina in Colter Bay. This Green Star certified restaurant serves up organic flour in its pizza crust, soy milk, and organic ice cream. We dream about going back there soon!Piz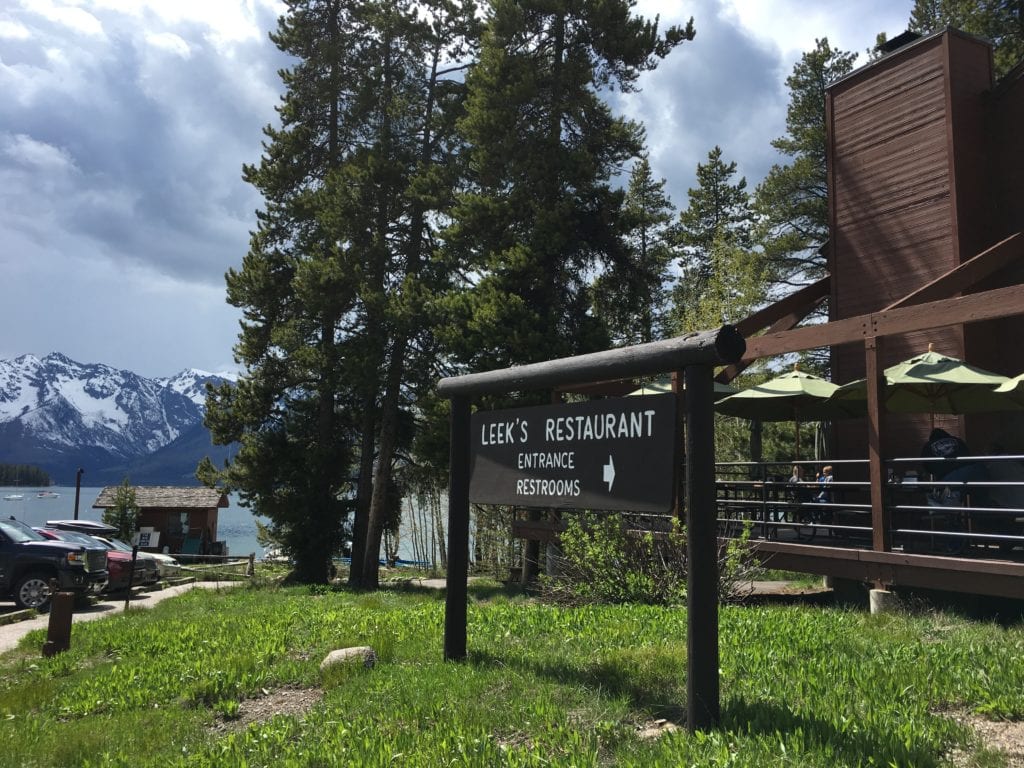 6. Close to Yellowstone
Just an hour or so drive from Yellowstone National Park, I'd suggest staying at Grand Teton National Park to avoid the crowds and drama and drive in. You can still see a lot of the park all in one day, or just do a few day trips if you're inclined.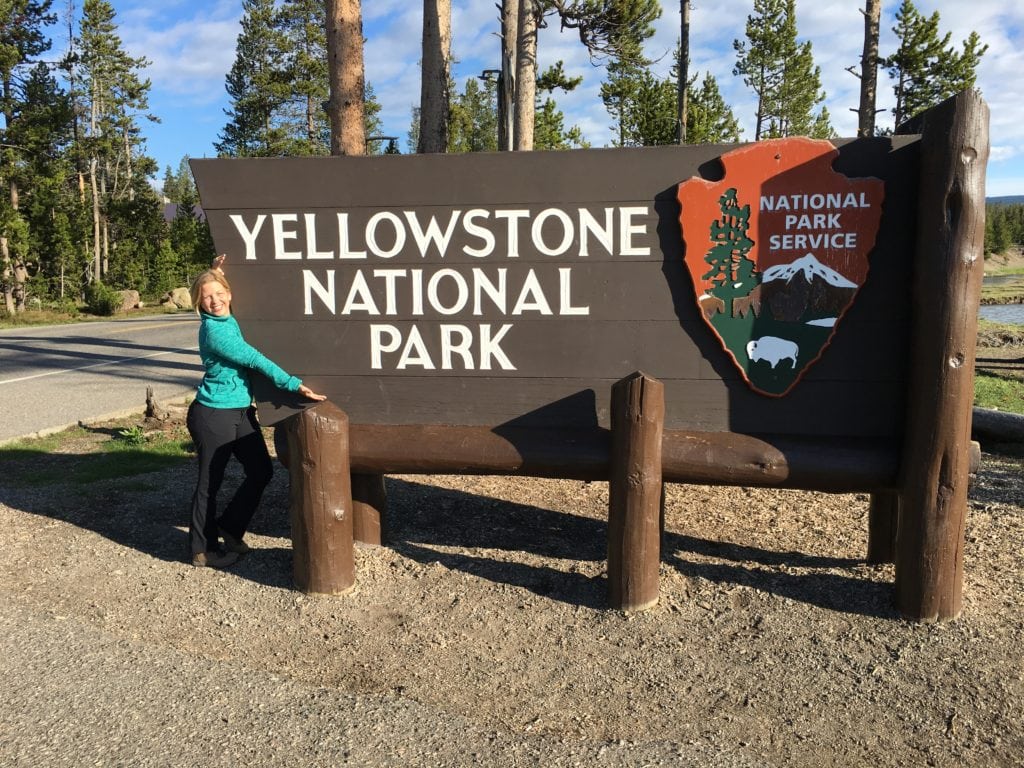 I thought that Yellowstone would have been my favorite, but I soon found out that Yellowstone doesn't compare to Grand Teton National Park.
There are far too many tourists in Yellowstone, and it feels a lot like Disney World, with long lines, tour buses, and waves of crowds.
7. Easy Hiking
We're from Florida. Hiking on anything with more than a 5 foot elevation change is strenuous to us.
I can easily say that there are plenty of easy, gentle hikes for those that are just beginning to get into hiking, or haven't done much hiking before.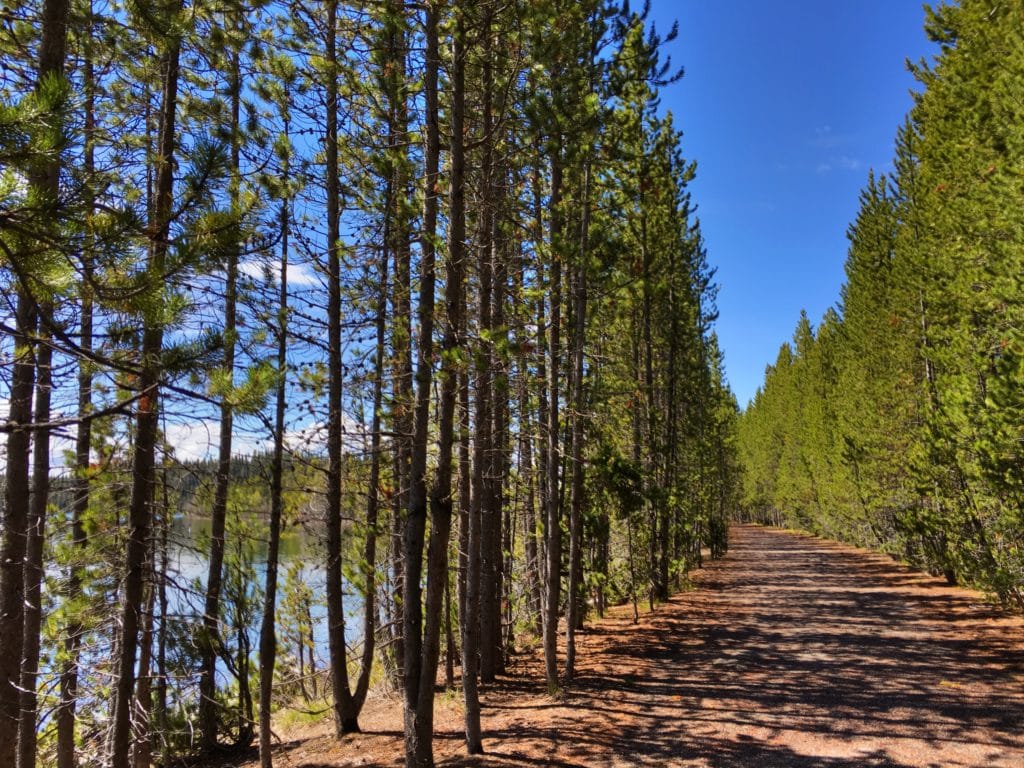 That's not to say that you shouldn't be prepared. Don't wear flip flops, dress appropriately for the weather, bring water and snacks, and still be alert for wildlife (yes, they are everywhere, even on the smallest of trails). Here are some very important hiking essentials, even for short day hikes.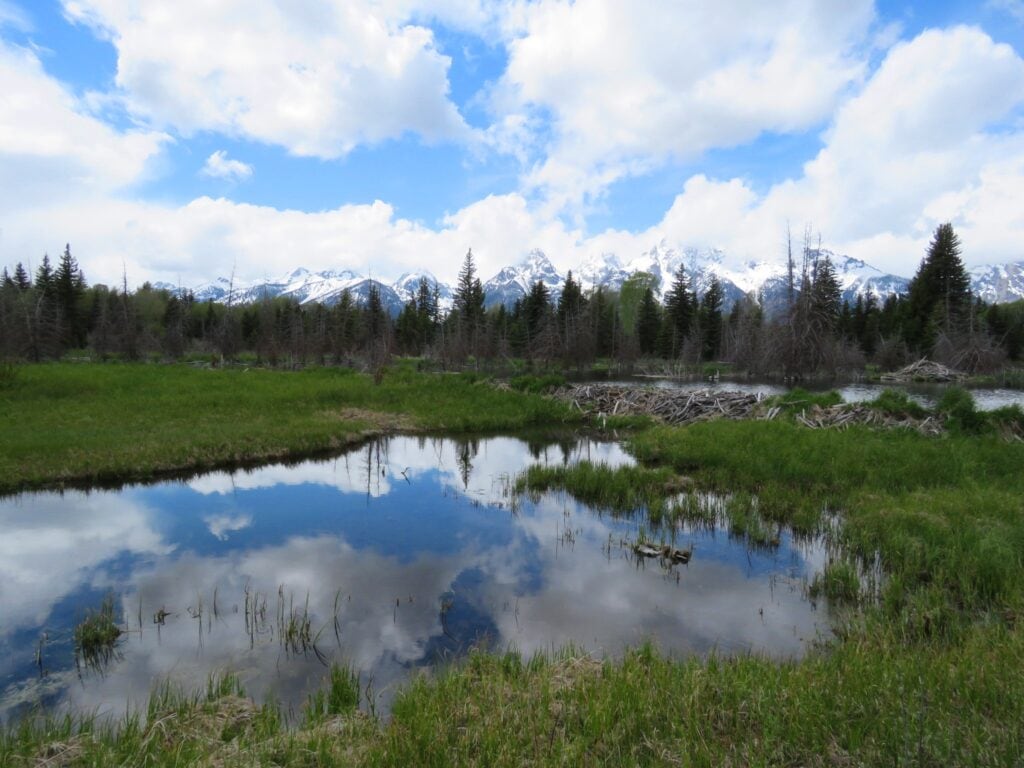 We enjoyed some beautiful wildflower walks on a later visit back to the Grand Tetons. Here's what one walk looked like:
8. Lake Access Along the Trails
There seemed to be lake access everywhere in Grand Teton National Park. I love seeing lakes and mountains wherever I went.
If you're looking for an excellent picnic spot, you've got many to choose from at Grand Teton National Park.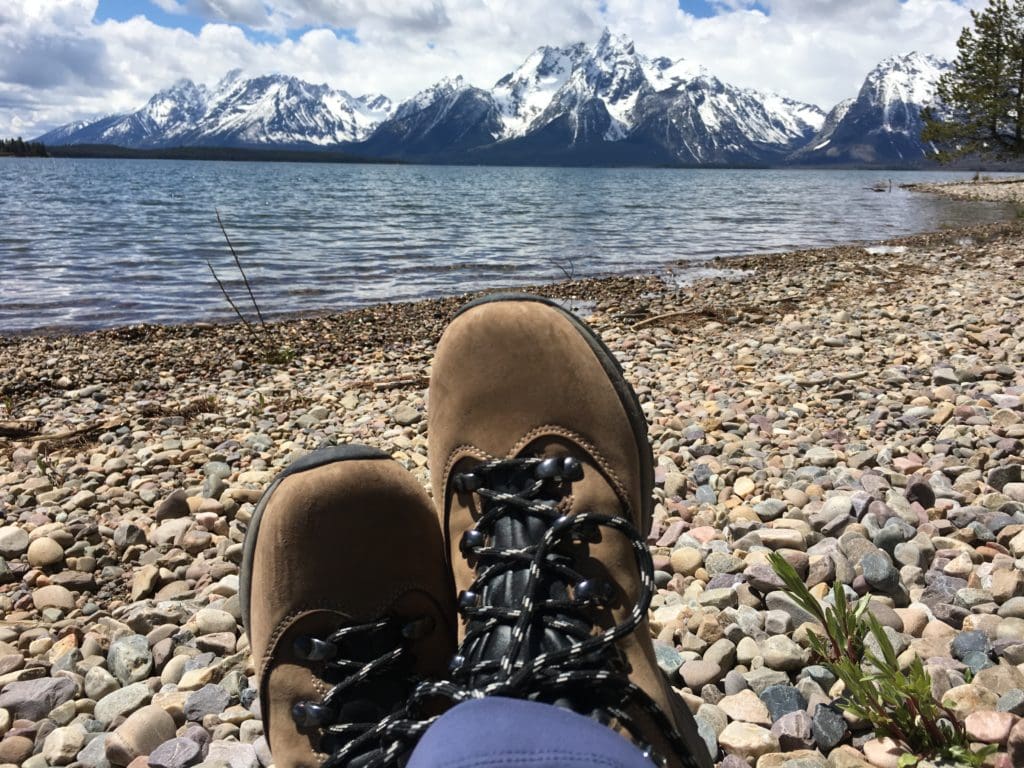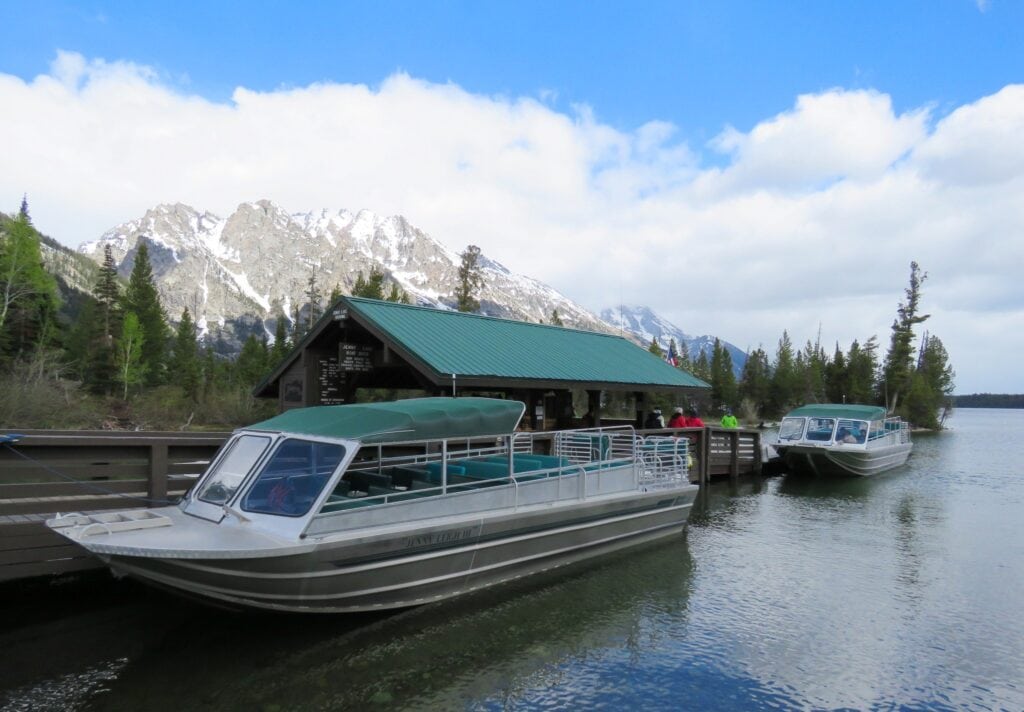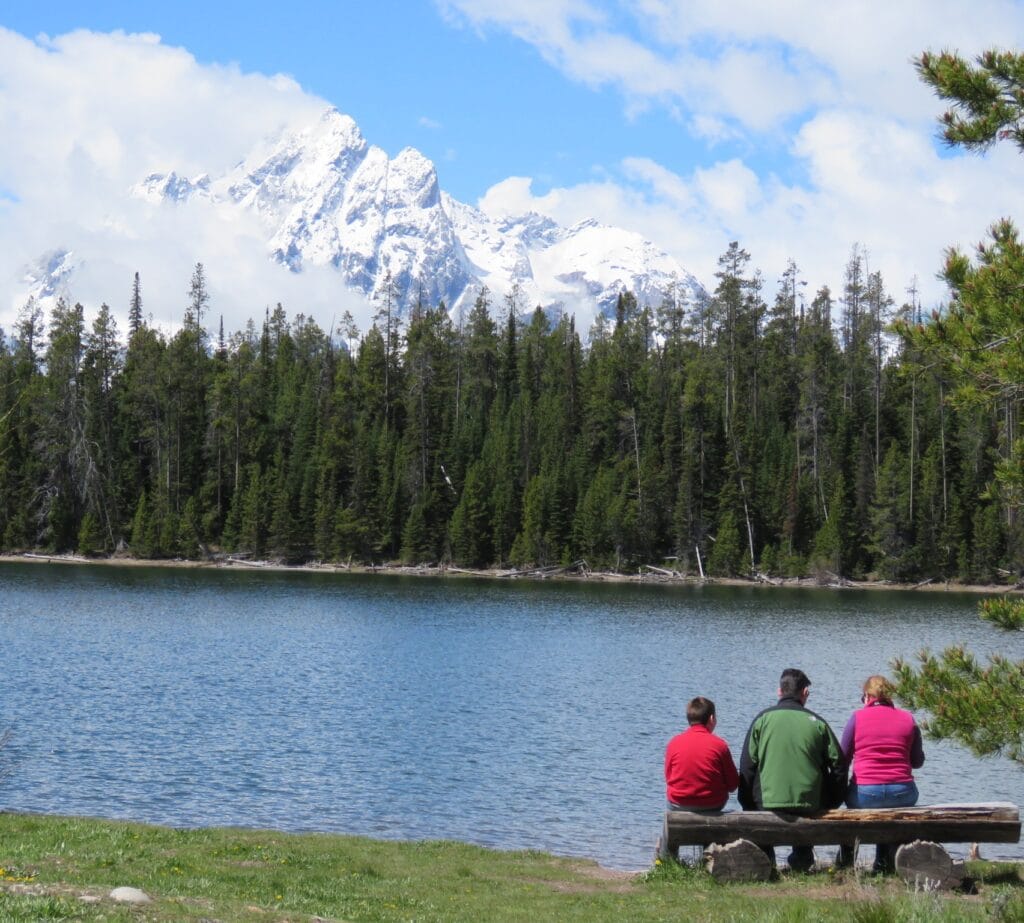 9. Friendly Staff
The staff are hand-chosen to come work here for the entire season. Some come from around the world. These are the best of the best. They are friendly, smart and knowledgeable.
Our waiter in the diner was actually an engineering student going back to get his Masters degree.
10. A National Park Close to an Airport
Jackson Hole airport is just minutes away from the main entrance to Grand Teton National Park.
It's easy and convenient to take a flight out of the tiny airport with amazing mountain views. Yet flights aren't always scheduled depending on time of year and your carrier.
I chose to fly out of Salt Lake City, Utah, which is about 5 hours away, because American Airlines had stopped service during the time that I was at Grand Teton (which, I think, was one of the best times – before Memorial Day).
11. Close to Jackson Hole and Urban Living
If you feel the need for city life, especially a strong presence of Western art galleries, jewelers and upscale restaurants, the town of Jackson Hole is about 45 minutes away.
Camping at Grand Teton National Park
Grand Tetons is the National Park that started our love of the National Park System. And a big reason why we took a year off to RV the country. Yep, we even went back to Grant Teton National Park! When we RVer to Grant Teton, we stayed in Headwaters RV Campground in a National Forest between Grant Teton and Yellowstone. Here's a video of the campground and site:
Grand Tetons T Shirts
Want to stock up on a Grand Teton T-Shirt before you get to the park? You can wear your shirt in pictures without having to go to the Visitor Center gift shops first, or change your clothes in the car! Here's some of our favorite shirts that support small businesses.
Grand Teton T-Shirts
Support small businesses when you buy these Grand Teton t-shirts before you leave on your vacation.