The worst part about a Disney World Vacation? The end. No one looks forward to the last vacation day.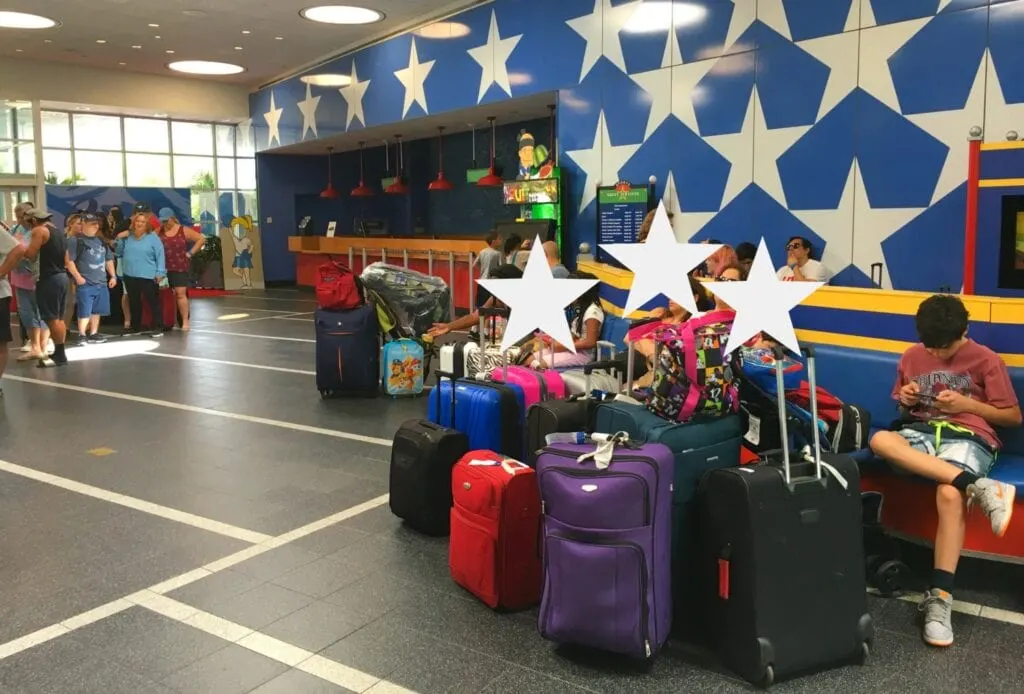 Having to leave and return to business as usual is not an easy thing to do. It's even worse if your last vacation day is full of stressful hassles as you tie up loose ends for the journey home.
I always have that last vacation day in the back of my mind even before my vacation begins. Am I the only one?
Mixed in with all the anticipation and excitement is always just a little bit of sadness about that final day. Because you know it's coming. So it really helps to have something fun planned that will take the sting out of the last vacation day. You'll want to be prepared for your departure beforehand.
We want to help you make sure you have every single minute full of fun at Walt Disney World. Follow these tips to make the most of your last vacation day at Disney World.
Settle Your Bill the Night Before Your Last Vacation Day
You may just let all of your Disney World expenses go to your credit card on file. But, if you're like me, you probably have a ton of Disney gift cards to redeem.
You can use them throughout your trip, but it's so much easier to charge everything to your room on the MagicBand and then settle up later.
Go to registration the night before and give them all of your gift cards so they can apply them to the final bill. Don't wait to do this in the morning when there are long lines for checkout. And you might be in a time crunch trying to catch transportation or get to a breakfast.
Be Checkout Ready
If you are an early riser you can do this in the morning. But you may choose to handle this the night before as well.
I am super systematic and thorough when it comes to packing everything back up and making sure all of the souvenirs fit in the luggage.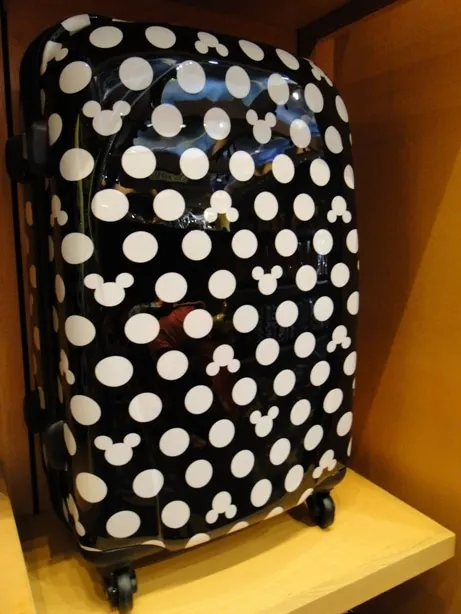 Pack up everything but toiletries and set out your TSA friendly travel clothes. Also, be sure you have everything set aside that you will want to carry on a plane, if you are flying (here's what we bring on a plane).
Be sure you know where your license, passport and credit cards are. Along with a MagicBand or any documentation you need for transportation.
Don't you like this cute Mickey Mouse suitcase above?
It's a really nice feeling to wake up knowing that you are checkout ready and all you need to do is get ready for the day and walk out the door.
Use Up Snack and Meal Credits
If you were using the Disney Dining plan while at Walt Disney World, you might have some unused credits. Which means you are throwing money away if you don't use them up by the end of your last vacation day.
Use your credits to make a meal on your last day if you don't have any meal credits left. For instance, combine a credit for a cinnamon roll and a credit for a drink for a light breakfast.
Or redeem your Disney Dining Plan snack credits for Disney themed treats to take back home. Whether they are for you or to use as a gift, boxes of cookies in the shape of Disney characters are always a fun surprise outside of the theme parks. Consider chocolates, candies, candied apples, produce, bottled drinks and more.
Have a Fun Disney Breakfast
It doesn't always make sense to schedule a big breakfast on a theme park day when there is so much to do in the parks.
Sometimes you have to sacrifice the character buffet so you can get more rides into your busy schedule and use those Fastpasses.
The last vacation day is the perfect day to make breakfast reservations for a character meal like the Bon Voyage Breakfast at Trattoria Al Forno.
Stroll Disney Springs
Another attraction you may put off during your stay is Disney Springs. It's a little out of the way on Disney property. And if your main focus is the theme parks, Disney Springs might not be high on you list.
However, when you arrive at Disney Springs, you may be overwhelmed with all of the activity and fun that you can have!
If you can carve out time for a quick visit to Disney Springs it will be time well spent.
Maybe you'll want to do some last minute shopping. Which could take all day!
Or you can grab a meal or a drink. (In fact, this is a great place to get free food at Walt Disney World, including a free meal!)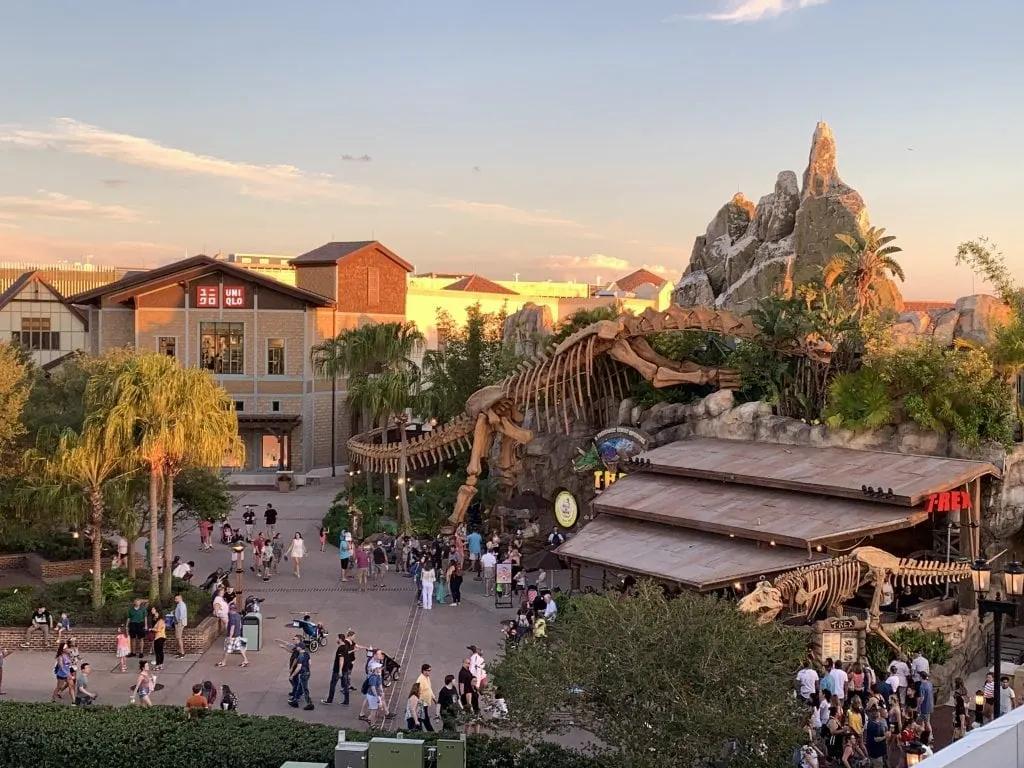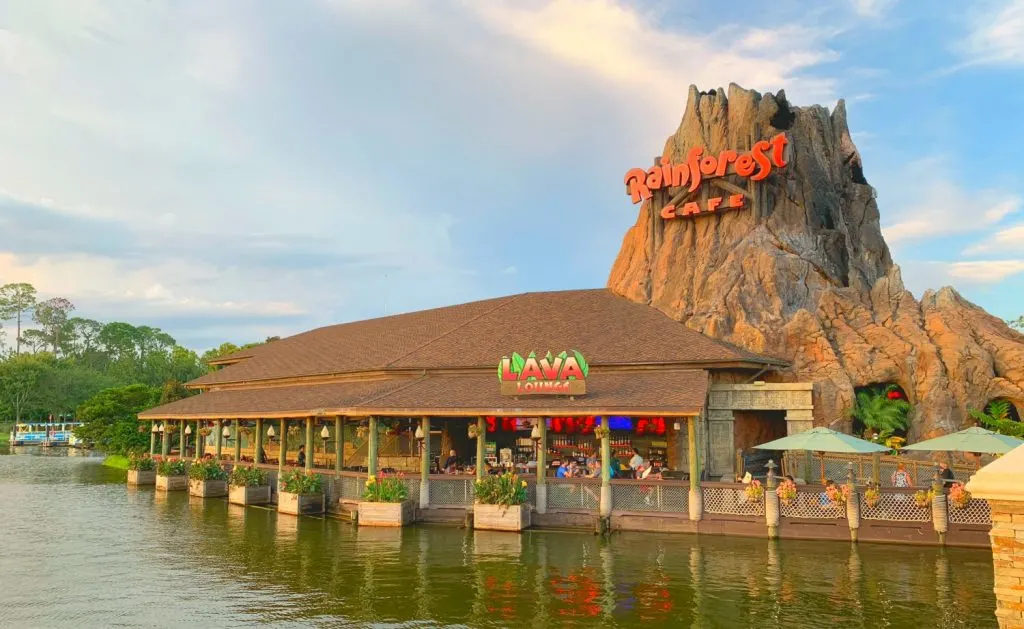 There's some small rides for the kids, like a carousel and train. Which is perfect if they are looking for something fun to do. There's also water splash areas on hot days. (Just be sure you have a change of clothes in case they get wet.)
Stop at the Lego Store to have fun building cars and people with the plastic toys. There are tons of things to do at Disney Springs that are free or cheap.
Miniature Golf
Your last vacation day should be all about easing back into reality, so low pressure activities like miniature golf are ideal. It's a fun way to pass the time, yet very low key.
Walt Disney World has miniature golf courses that have very fun themes and interactive holes. Winter Summerland is fun with a Santa Claus and Christmas theme. Fantasia Gardens is based off of the classic movie with Sorcerer Mickey Mouse.
Give one a try before heading back to your resort for the Magical Express.
Pin It!