Meals and souvenirs can add up to a big expense at Walt Disney World in Orlando. If you want to do Disney on a budget but still have lots of fun, check out this Free Food Disney World 2020 List.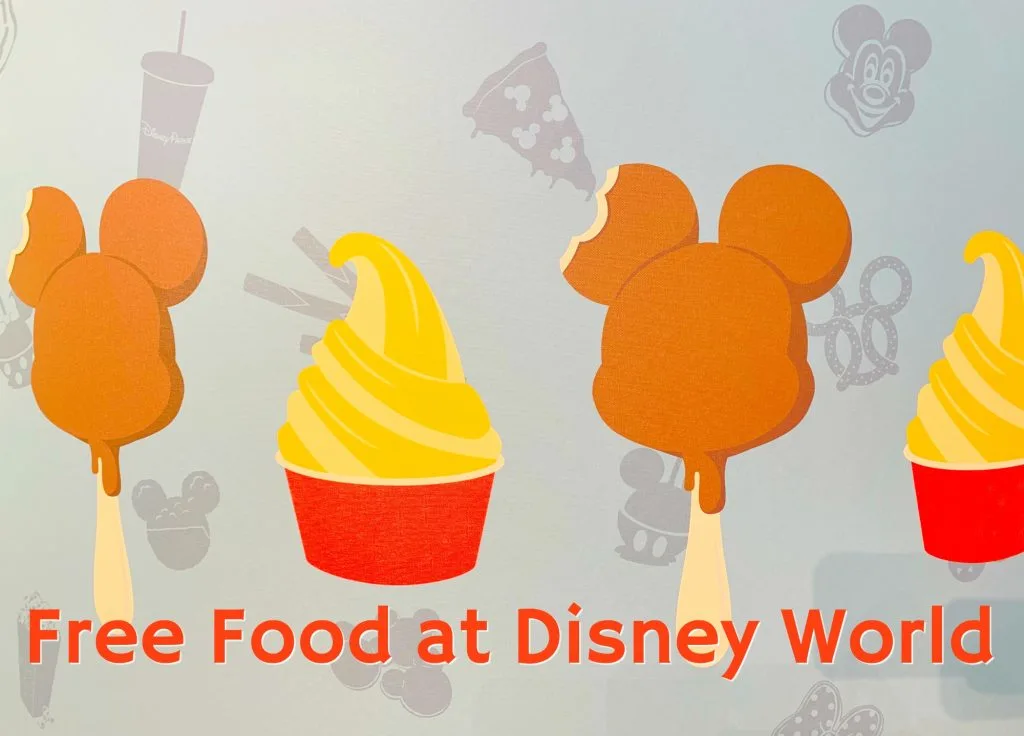 These are the places you can get free food and free drinks. They might just be small samples. Or they can be full size food products or drinks.
This is a fun activity to do on your last vacation day at Disney World. Go on a scavenger hunt at Disney Springs for all of the free food before you leave.
To save even more money on food at Disney, you can bring outside food into Disney World. Here are the 67 best snacks to bring to Disney.
Pin this list to save for later!
*** Please Note: This list was created before Disney World shut down in March 2020.
Free Food Disney World 2020
$25 of Free Food!
Landry's Select Club gives you $25 of food credit for free at their Walt Disney World Restaurants for your birthday. Locations include:
T-REX
Rainforest Cafe
Yak and Yeti


Ice Cream Samples
I had the best time tasting amazing flavors of freshly made ice cream at Ample Hills on the Boardwalk at Walt Disney World Resort.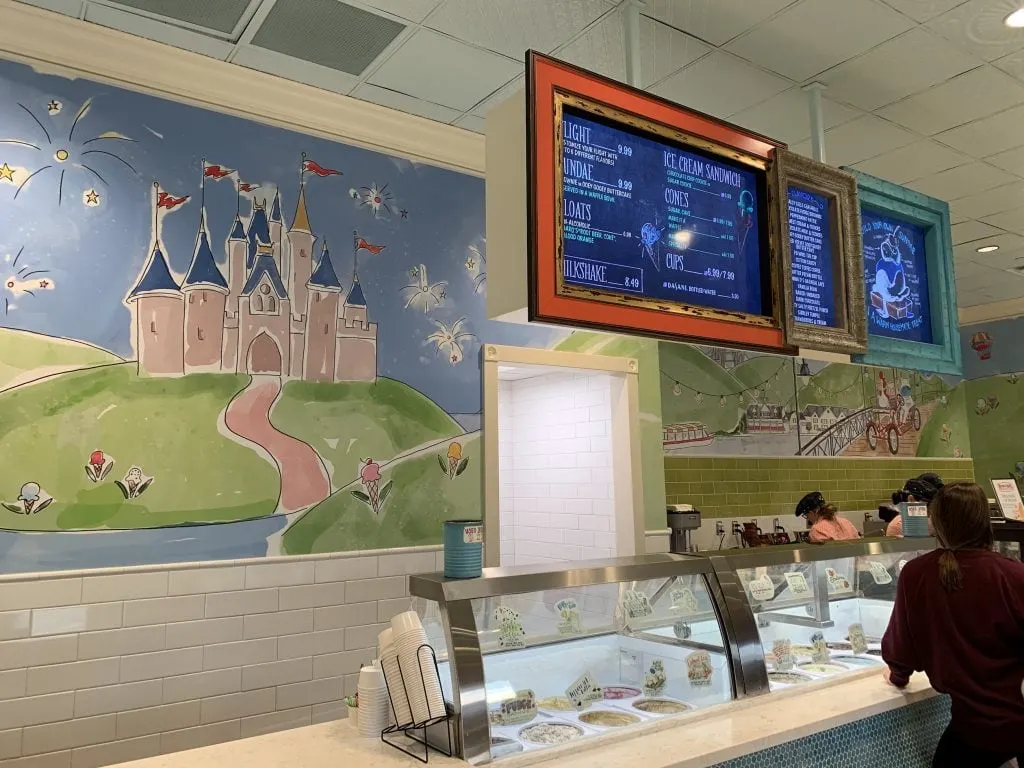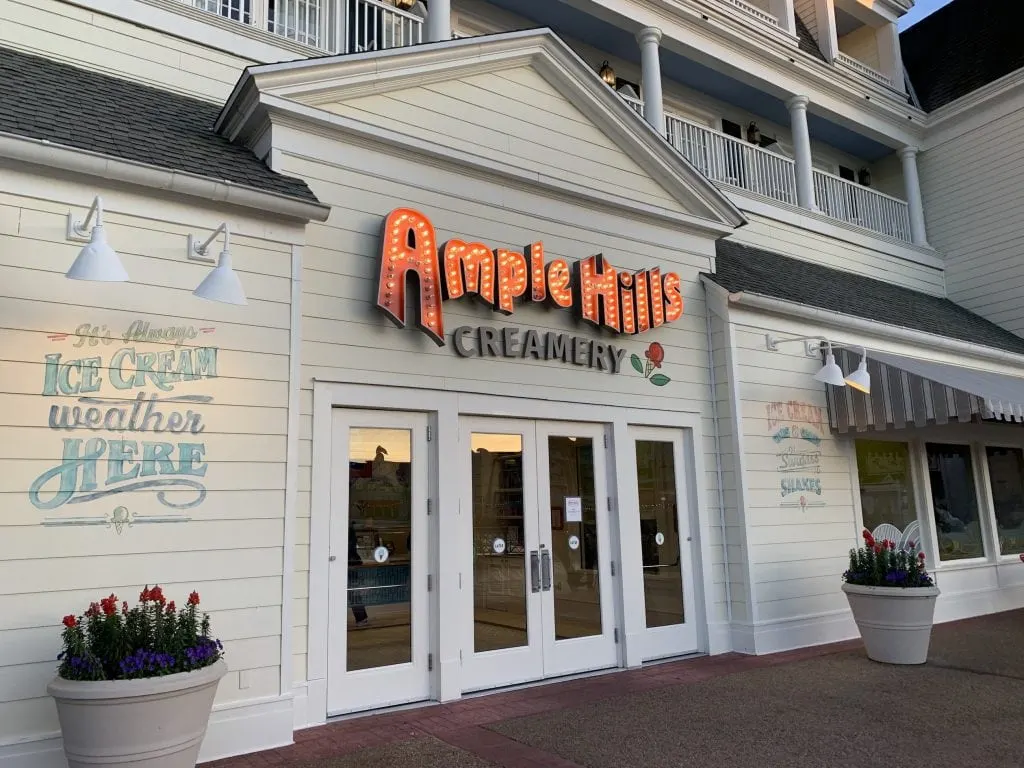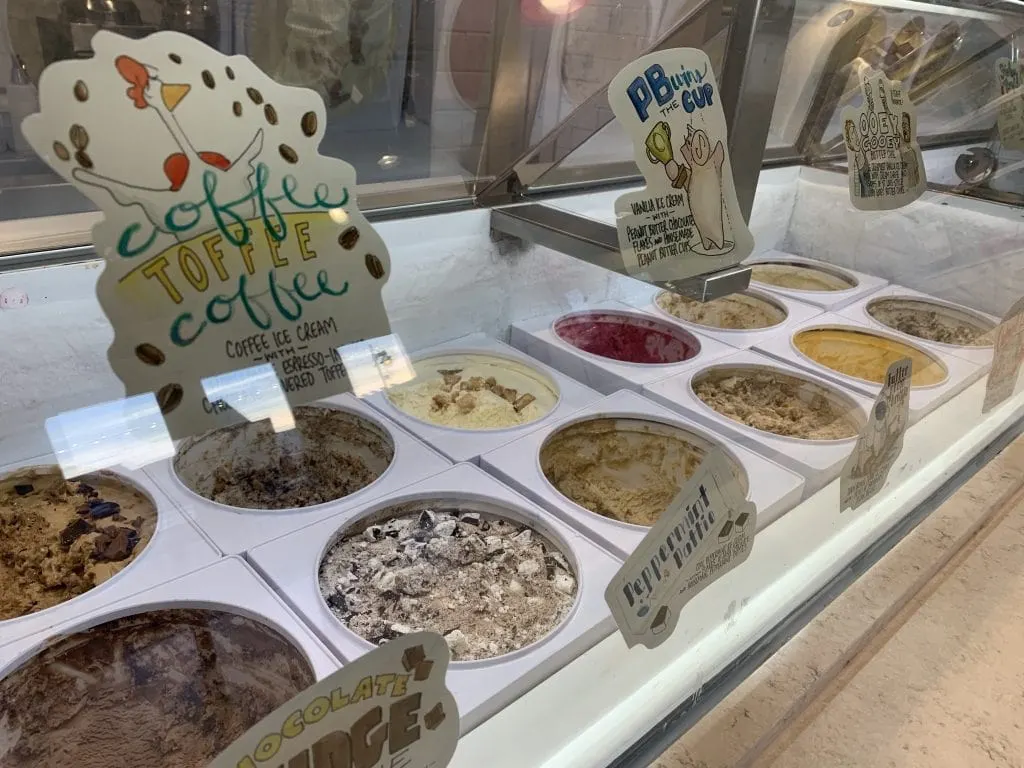 The servings were generous and the flavors were unique!
Candy Stores
When the candy stores at Walt Disney World give out free samples, it's definitely a fun free food find!
The places where you will come across this most often are in Disney Springs and Magic Kingdom.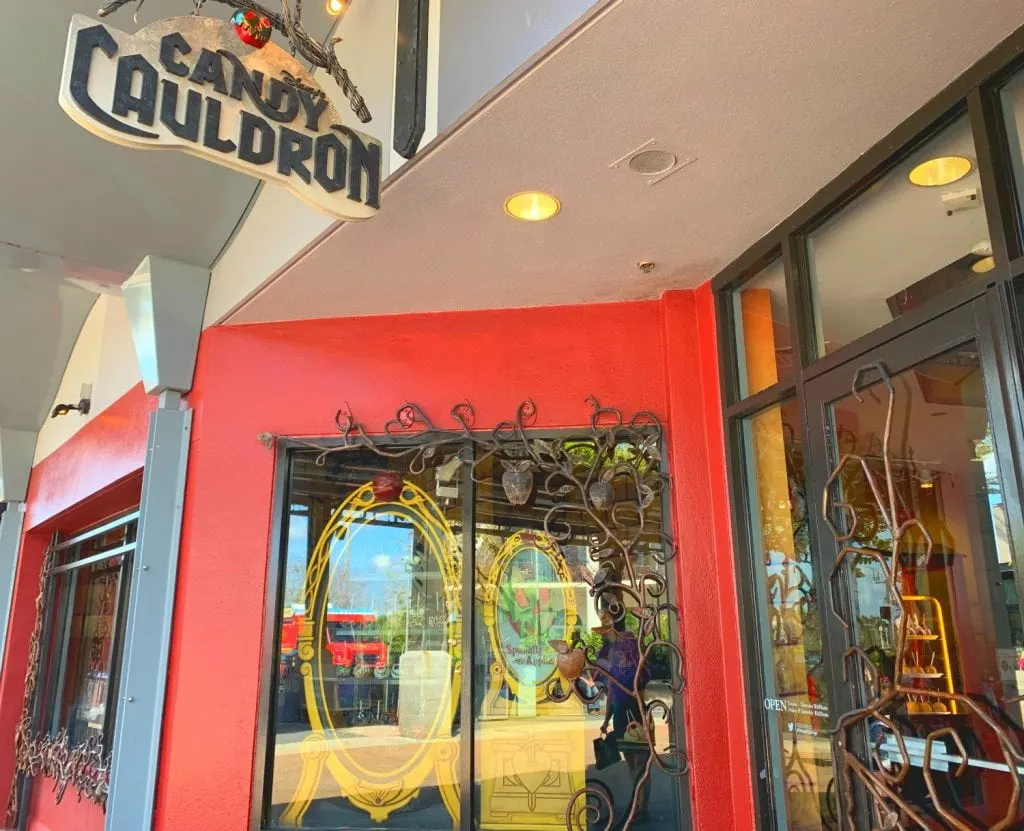 Goofy's Candy Company at Disney Springs is just one example of where to find free food, along with Candy Cauldron.
The Main Street Confectionary is the most reliable source for a free candy sample and it is really fun to watch the candy be made.
You can also get free candy samples in Frontierland at the Magic Kingdom.
If you love chocolate, go to the Marketplace at Disney Springs where the Ghirardelli Soda Fountain is. Ghirardelli offers chocolate squares as samples, which is technically not a sample size at all! (Although this perk seems to come and go. Many times, the samples aren't offered anymore. It depends on what they're doing that day.)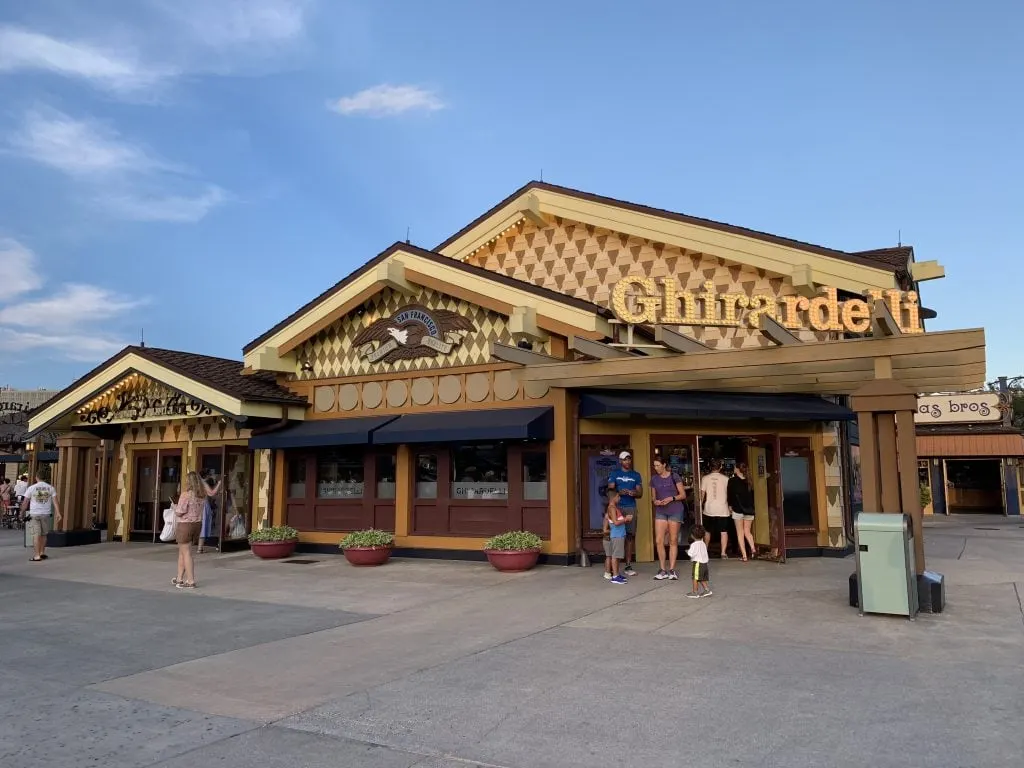 Over in Epcot, Ghirardelli has a festival presence during the international Food and Wine festival. During that time you can also pick up a free sample at their exhibit.
One of my favorite places in Epcot to get a free sample is at Caramel Kuche in the Germany Pavilion. They offer samples of their freshly made caramel corn. Again, this sampling seems to be dependent on a cast member's mood. I once asked about samples and got a not-so-pleasant response, so you'll have to time it right.
Sweet Spells in Disney's Hollywood Studios is also part of the free food at Disney World.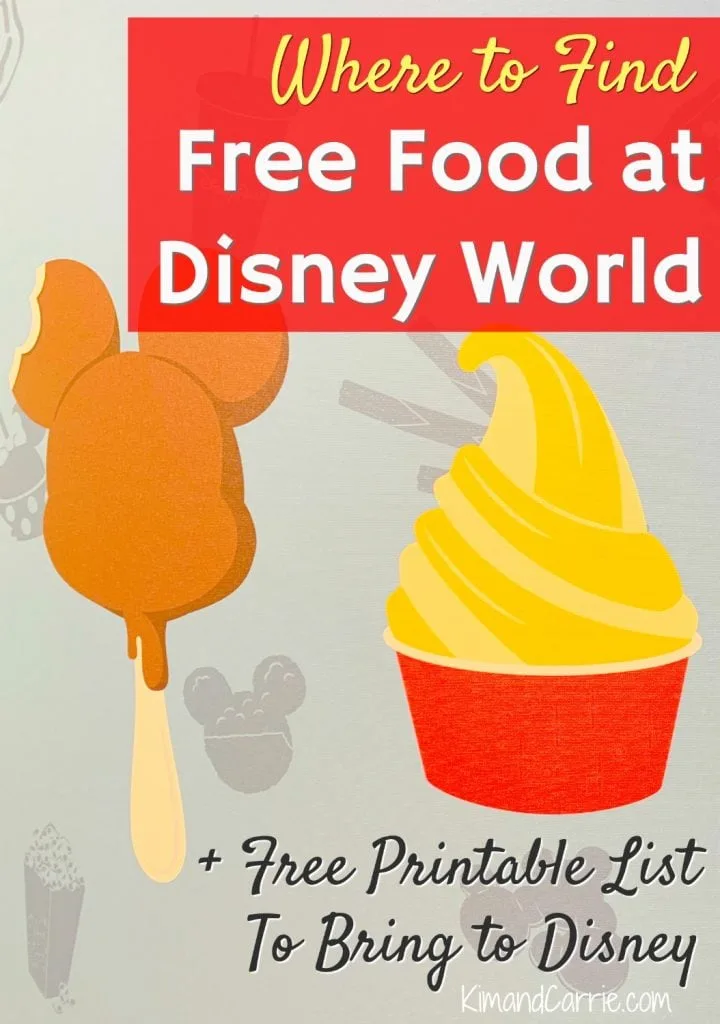 Taste of Africa at Animal Kingdom Lodge
This is the place if you are serious about free food at Walt Disney World!!
One of the many tours the Animal Kingdom Lodge offers at the resort is a restaurant tour called a Taste of Africa.
The tour takes you through the inner workings of Sanaa and at the end you get to try the food. Boma and Jiko have had culinary tours, too.
This tour is completely free to participate in.
Check with registration for a schedule of all available tours and events at the hotel, because they are really neat and unlike anything else in Disney World.
Free Cupcake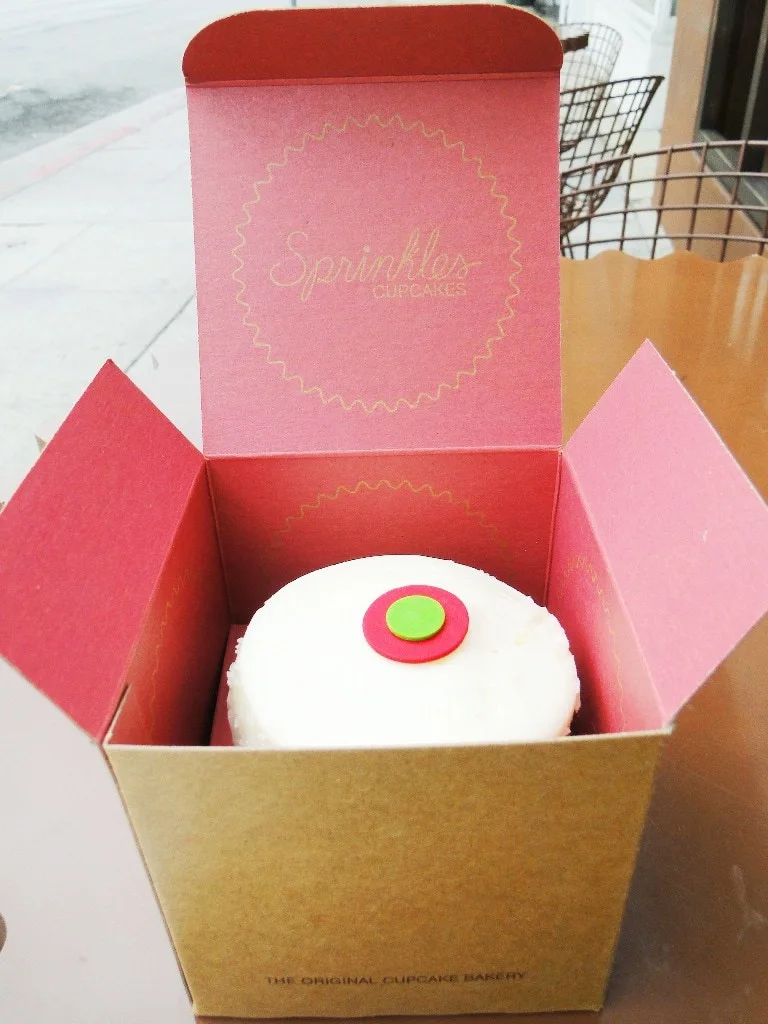 Get an entirely free cupcake at Sprinkles Bakery at Disney Springs.
Starbucks
All of the perks, including Birthday perks, are available at Walt Disney World Starbucks locations.
Free Honey Samples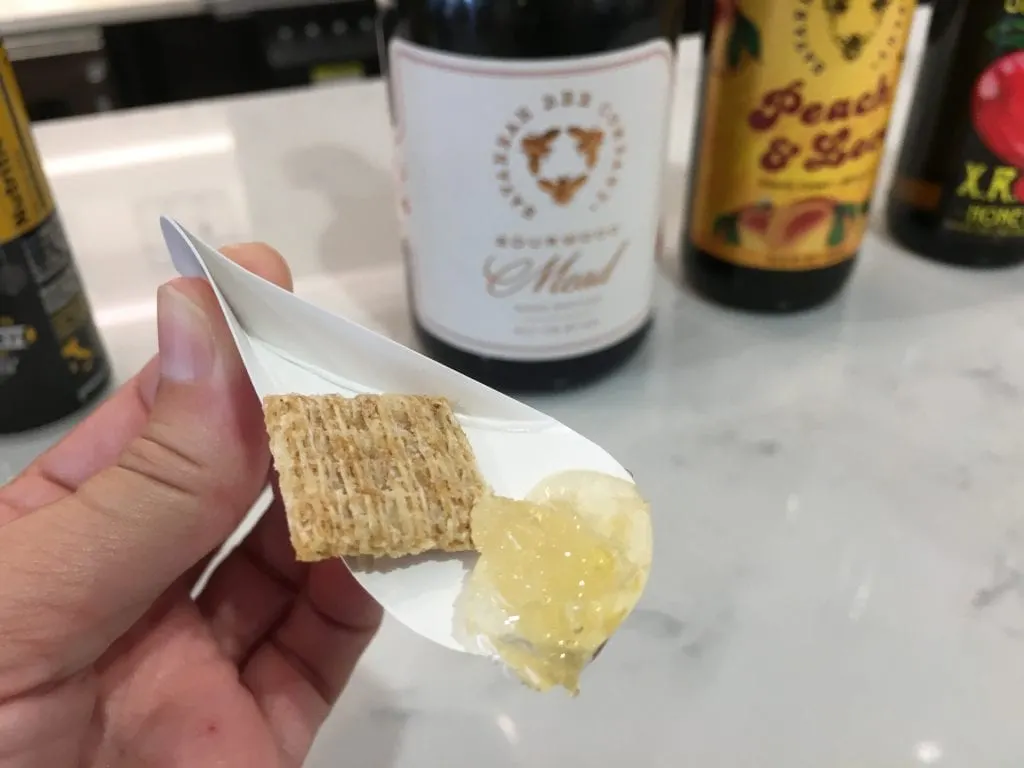 Savannah Bee Company has a variety of honey samples in their store. They won't fill you up, but they will DEFINITELY satisfy a sweet tooth!
Free Replacements for Dropped Food
Dropped your ice cream bar as soon as you bought it? Did you child throw their Mickey pretzel to the ground? If you go back to the food stand with the damaged food (you've got to bring most of it back), they'll give you a replacement one for free.
We found this out when the Mickey pretzel below was thrown to the ground after only one bite. Carrie threw it in the trash can and then went to order another. If Carrie had brought the pretzel back with the receipt, she could have easily gotten a free one in exchange.
While the cast member most certainly could have known we couldn't have eaten the entire pretzel in just two minutes as some sort of scam, she did insist that the damaged food had to be returned in order to get a free replacement.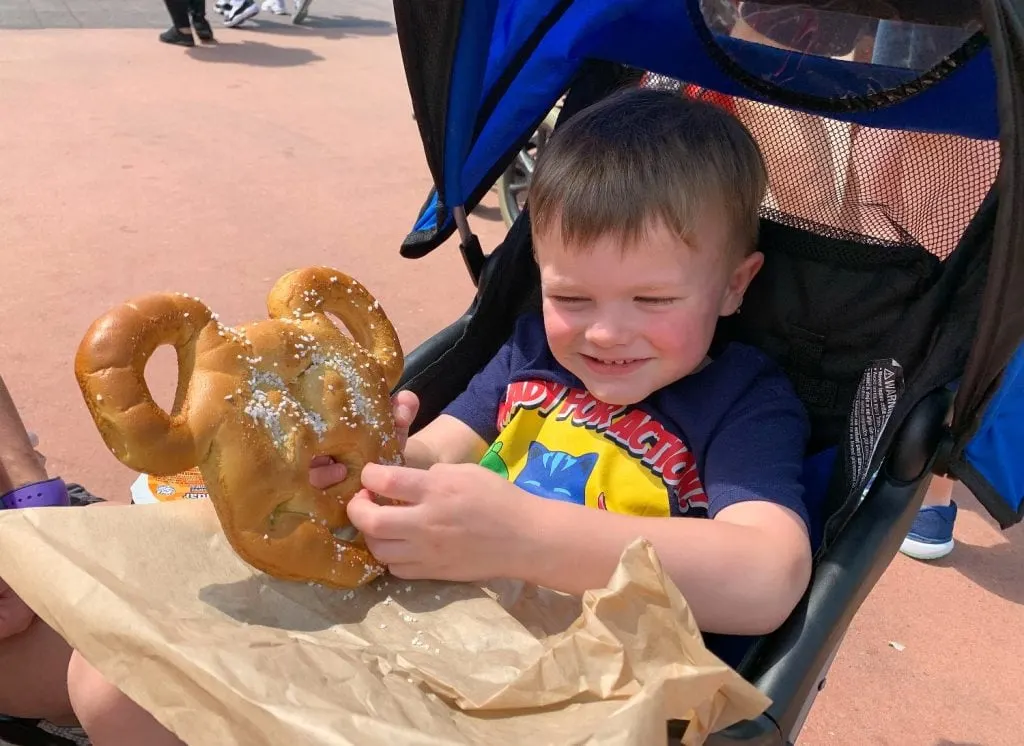 So don't waste money on replacing snacks and drinks if you have an accident.
Free Birthday Desserts And Free Anniversary Desserts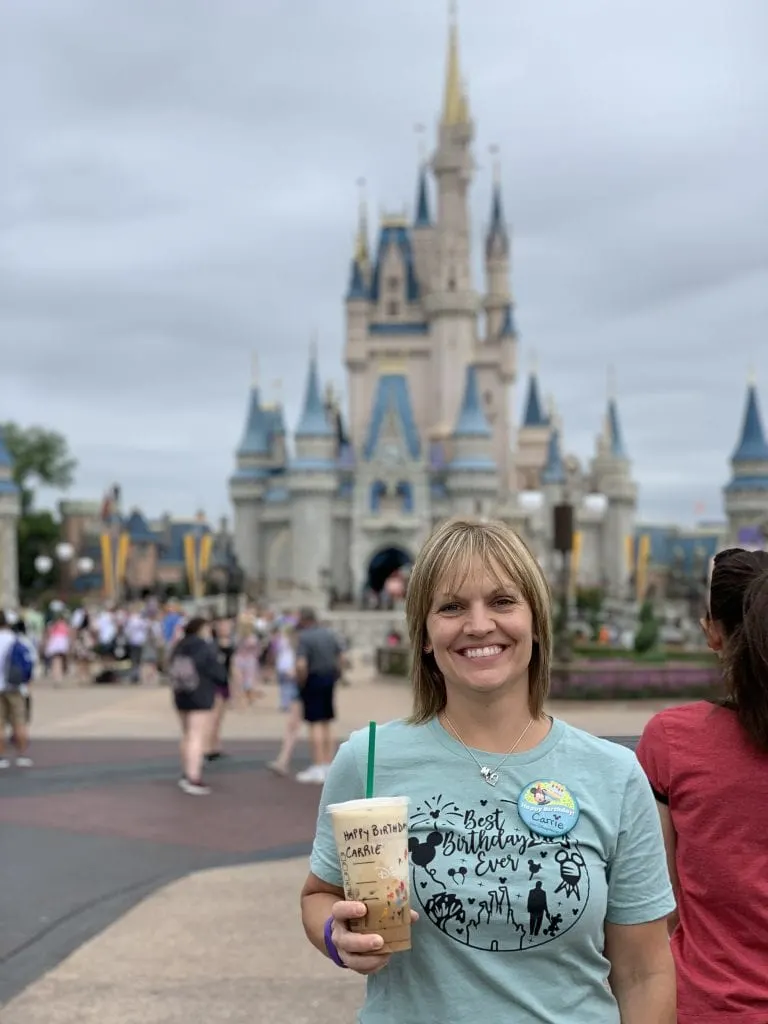 If you wear your Disney Birthday Button or tell servers it's your birthday, chances are you'll get a little sweet surprise at the end of your meal. Even if you didn't order it! (Check out Carrie's tips for celebrating your 40th Birthday at Disney World!)
Free Printable List of Where to Find Free Food at Disney World
Be sure to download this printable list (found in our Free Digital Library) of the best places to get free food at Walt Disney World theme parks and Disney Springs.
And Pin It for Later!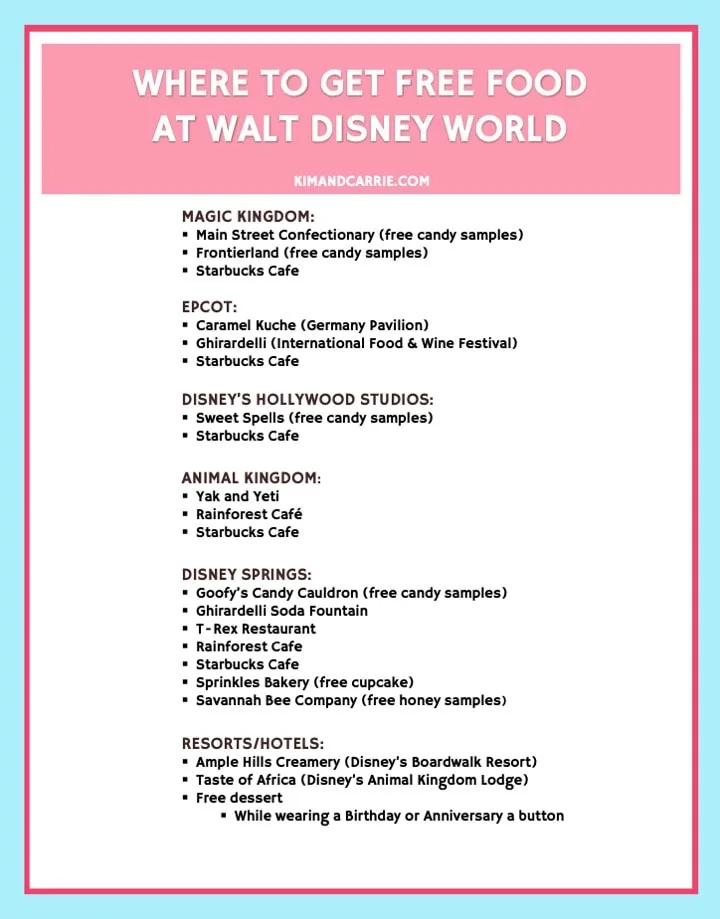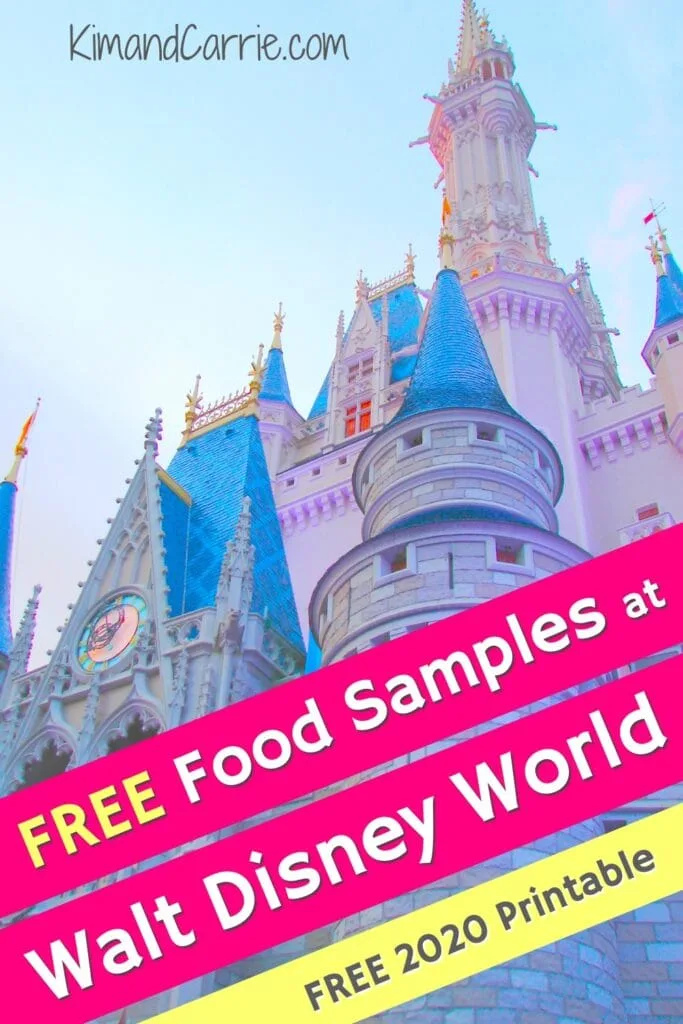 Either print out the list, or download it electronically. Then you can screenshot it to refer to when in the theme parks or Disney Springs.
Cutest Disney Snacks Merchandise
Love Disney snacks and treats? Who doesn't right? Celebrate your love of all Disney foods with these cute (and less expensive than at Disney World) Disney foodie items to buy online right now.
This Dole Whip decal is made just for your Disney MagicBand! And it's only just over $1!
These Disney Mickey Ice Cream Bar earrings are absolutely adorable! (Here's the dangle earrings version.)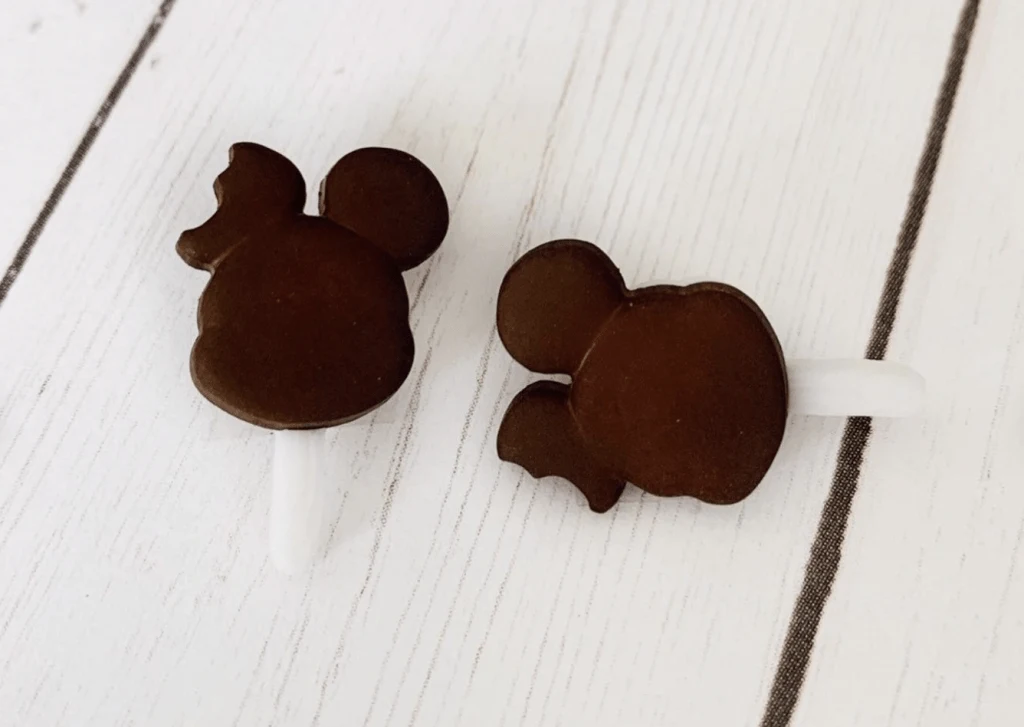 Love coffee or tea? Then you'll want to check out these Disney coffee cozies in every color and character a Disney fan would love!
Put your Disney churro money in this cute wristlet. And I think I might need this "My Soulmate is a Dole Whip" t-shirt!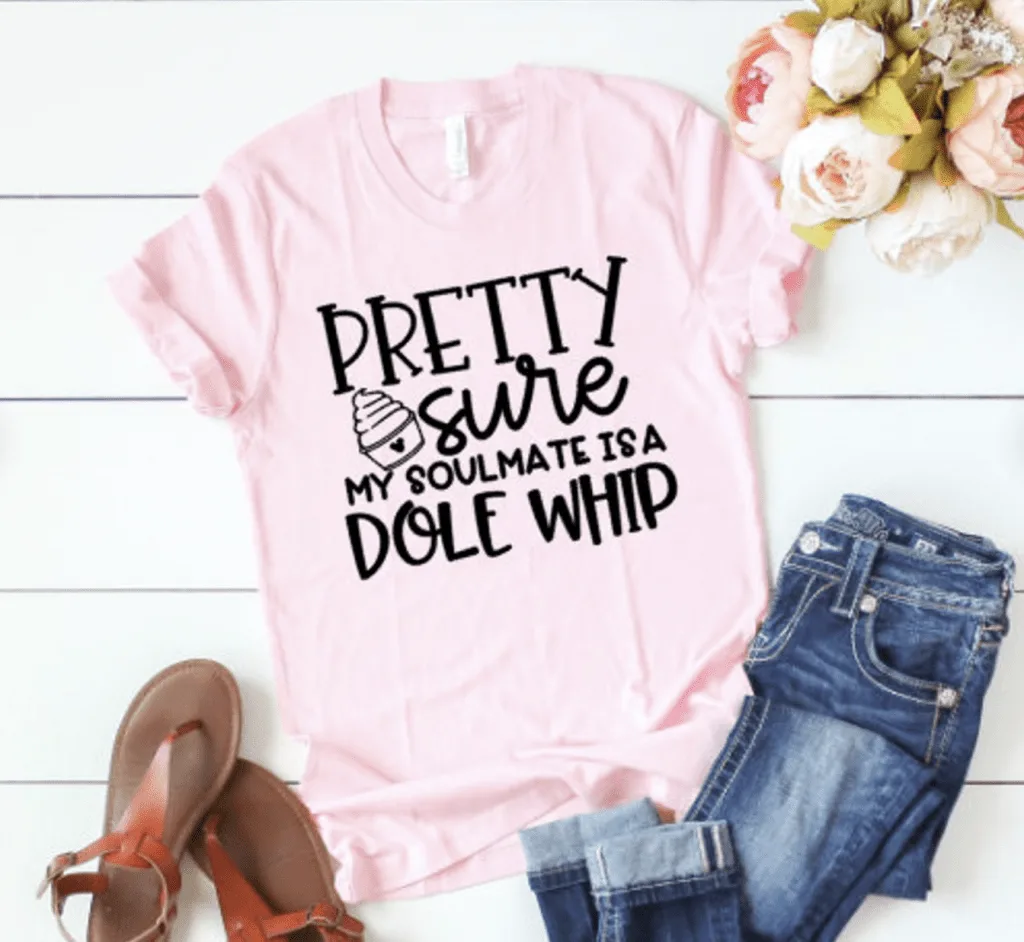 More Disney Tips
Love great Walt Disney World tips and tricks? Make your Disney vacation more stress-free with these helpful articles: