Six Flags theme parks are popular, but is there a Six Flags in Orlando or any part of Florida?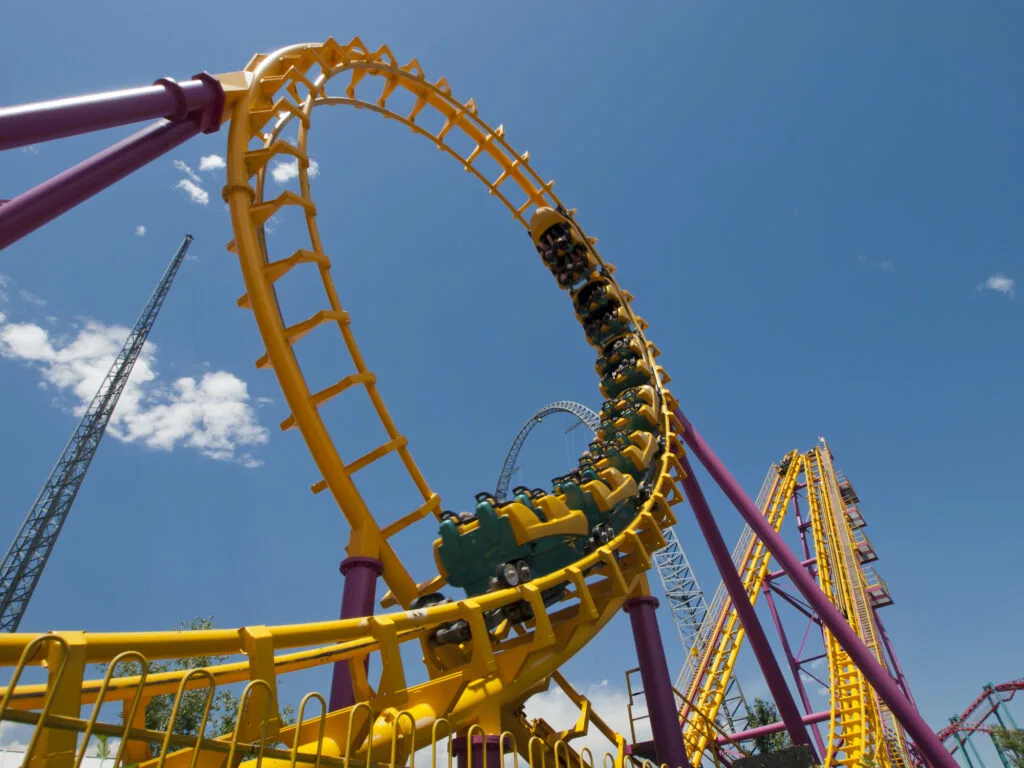 Is There a Six Flags Theme Park in Florida?
No, there is not a Six Flags theme park in Orlando, Miami or any other city in Florida.
While it would make sense to put one of these popular theme parks in Orlando, the theme park capital of America, the company has not made plans to open a location in Florida.
The closest Six Flags location to Florida is Six Flags Over Georgia in Austell.
Be sure to check out our Ultimate Guide to Universal Studios Orlando and Disney World guides for your vacation to Orlando.
Six Flags History in Florida
Six Flags has tried to open its popular franchise in Florida in the past.
In Hollywood, Florida, there was a Six Flags Atlantis that opened in 1983. It was previously named Atlantis: The Water Kingdom. Owned in party by Bally's, there was a lake with water-skiing shows, a wave pool, a seven-story slide tower, and additional shows and midway activities.
The company sold the park in 1989, and it was reopened with a different owner.
This Six Flags location can be seen in some episodes of Miami Vice television show.
The 65-acre park remained open until it was damaged extensively by Hurricane Andrew in 1992.
After the hurricane damage, the water park was shut down and has never reopened.
Did you know that Sam's Club sells Six Flags tickets? The warehouse club also sells Disney tickets and Universal tickets.