Walt Disney World Resort has a lot of secrets (including these 5 Magic Kingdom Myths!). While some are just fun to know, these Disney World restaurants secrets can save you a lot of time, money and hassle during your Disney vacation.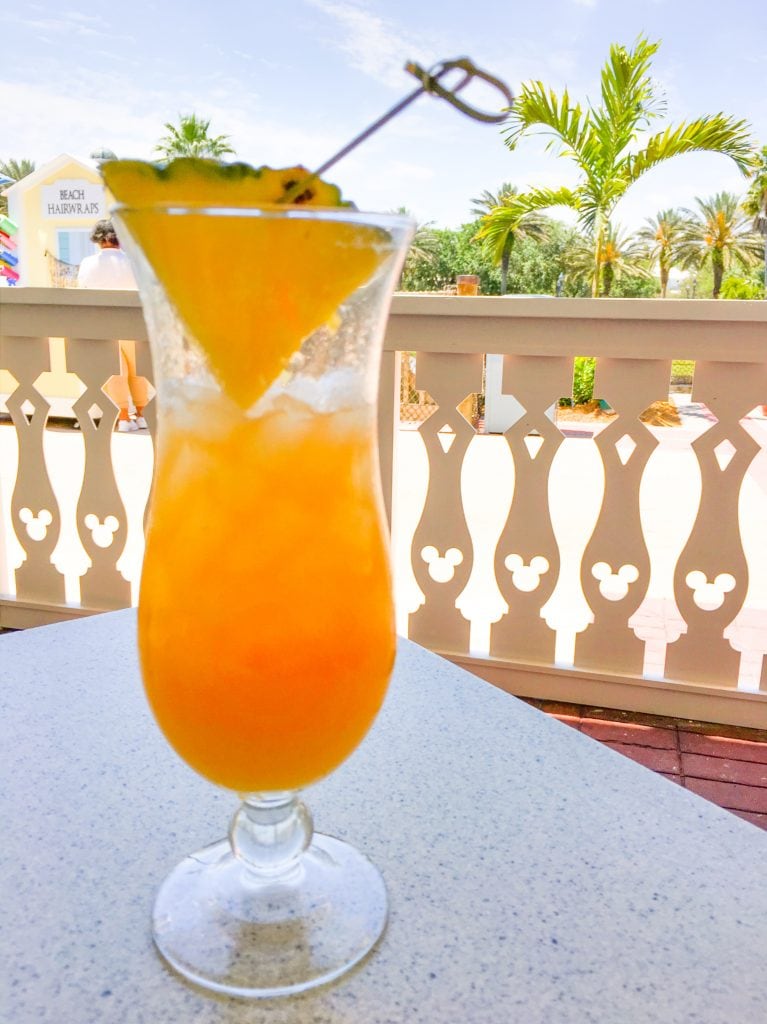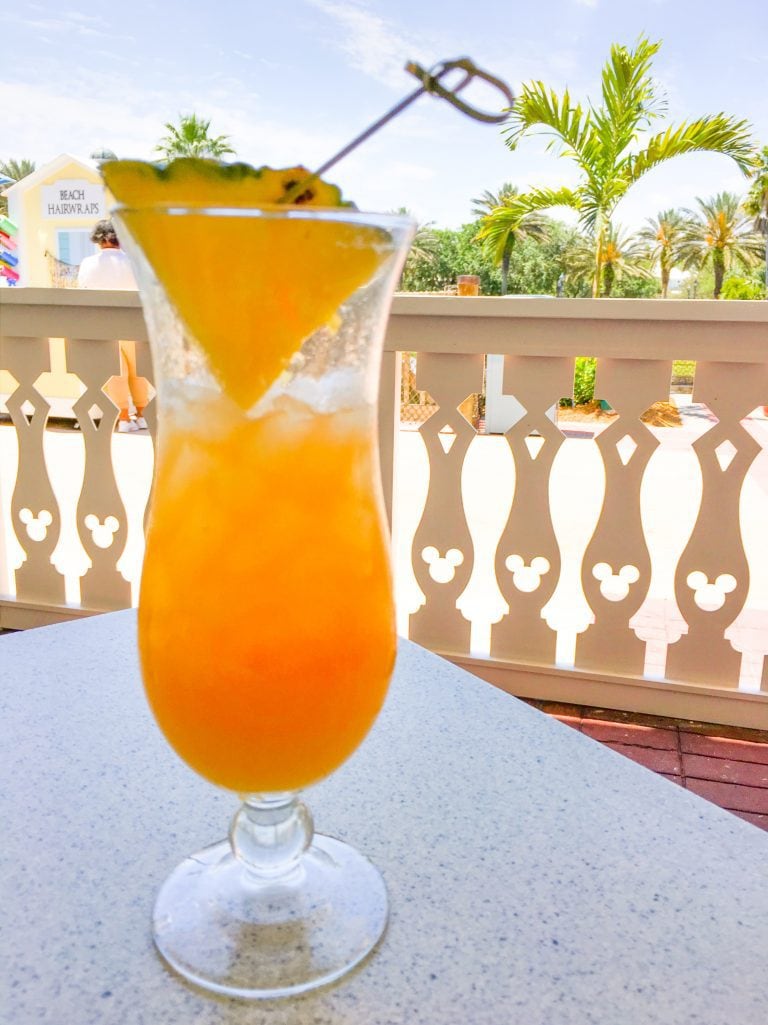 Before you get stressed out about missing out on Disney Dining reservations, or you're at a park and frustrated with crowds in the restaurants, keep these insider secrets in mind.
Have any Disney World restaurant secrets of your own? Share them in the comments.
Customized Orders To Save You Money
This is one of my favorite Disney World restaurants secrets!
You don't have to order everything as it is described at a quick service restaurant.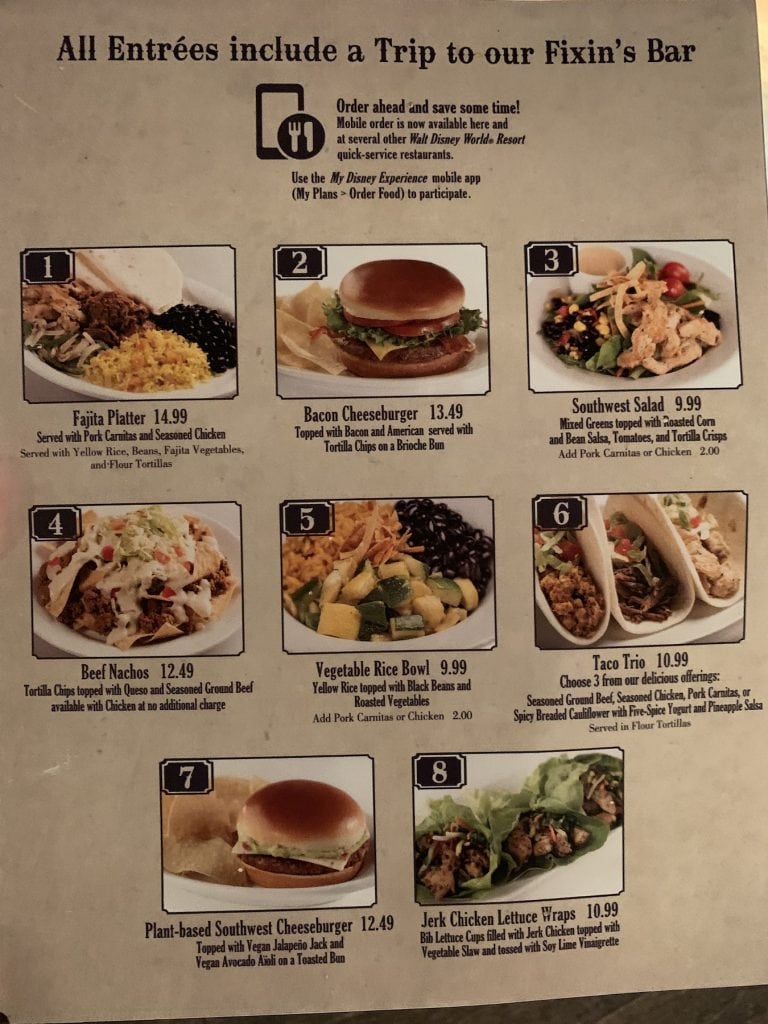 And we're not talking just switching out a side or removing a tomato!
You can take custom orders so far as to remove sides from a meal. You can get a burger without the fries and just pay for the burger. Which saves money and calories!
Look Up For the Best Seats in the Restaurant
If you are in a busy quick service restaurant and you can't see a table anywhere, look for a second floor.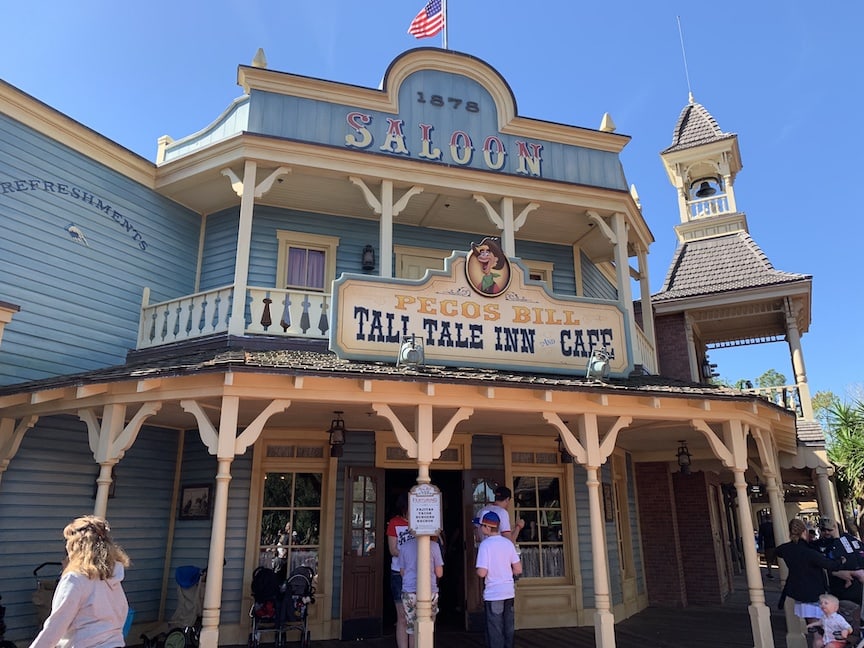 If there are stairs leading to another level, there is a good chance there is upper level dining. There's also a good chance it will be mostly empty!
Why?
Many families can't get up the stairs for seating, whether because of using a stroller, small children walking, or older adults who can't make it up the stairs. Other people just don't want the hassle of trying to balance a tray of food and walking up the stairs.
This is one of those Disney World restaurant secrets I hate to give away. Give it a try the next time you are at Columbia Harbor House or Pinocchio's Village Haus in Magic Kingdom, or PizzeRizzo in Disney's Hollywood Studios. You'll see what I mean!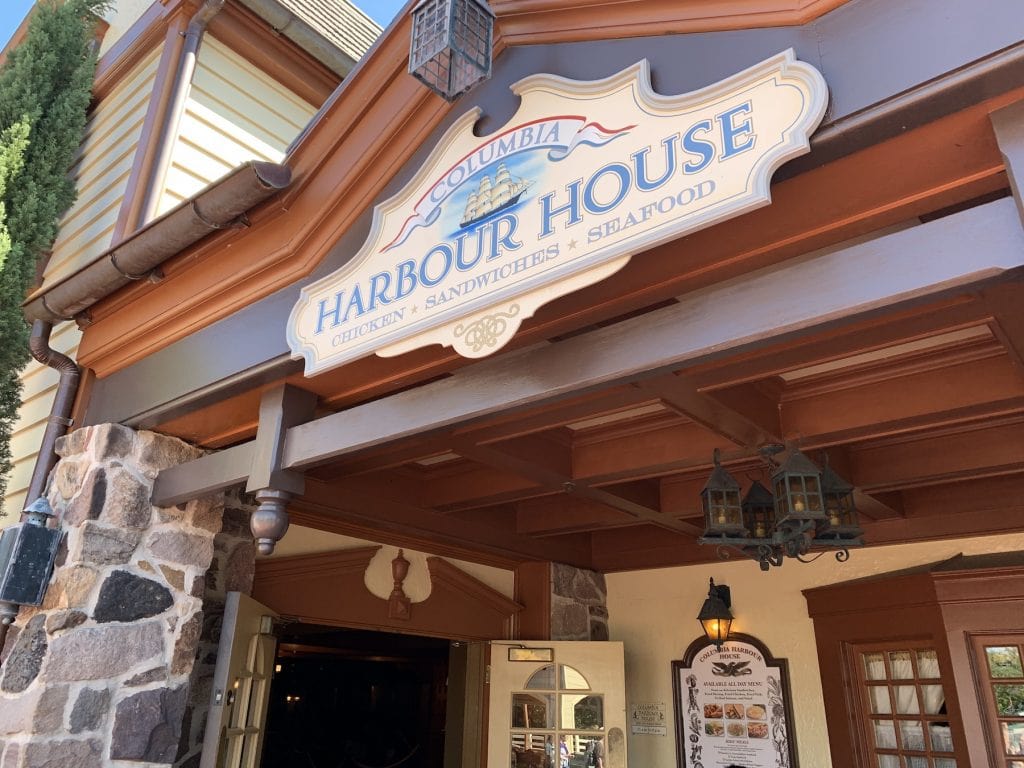 Culinary Tours
In Animal Kingdom Lodge You can take a free culinary tour. On the tour, you can learn about the cultural history that inspired the theming and the food at Jiko. There are also free food samples at the end of the tour.
Get A Seat in the Lounge
If you were not able to secure reservations at a particular Disney World restaurant, there are a couple of ways to fix this problem!
Some people cancel reservations, so it is possible to snag a last minute reservation is a table falls through. This works best if you have a club level concierge, but it is always worth a try asking if you don't have concierge service.
If you can't get a table service reservation, try the lounge instead. There is a good chance the lounge and the restaurant share a similar menu. Since lounges do not take reservations, you'll have an opportunity to dine there.
Citricos in the Grand Floridian Resort is a great example of a fabulous lounge. California Grill at Disney's Contemporary Resort has a fabulous lounge, too.
Prime Time Cafe has a cozy lounge that not only serves up their famous food, but lots of 1950s atmosphere, too!
Landry Restaurants Disney World
This is a little secret that everyone hates sharing, but it's too good not to share!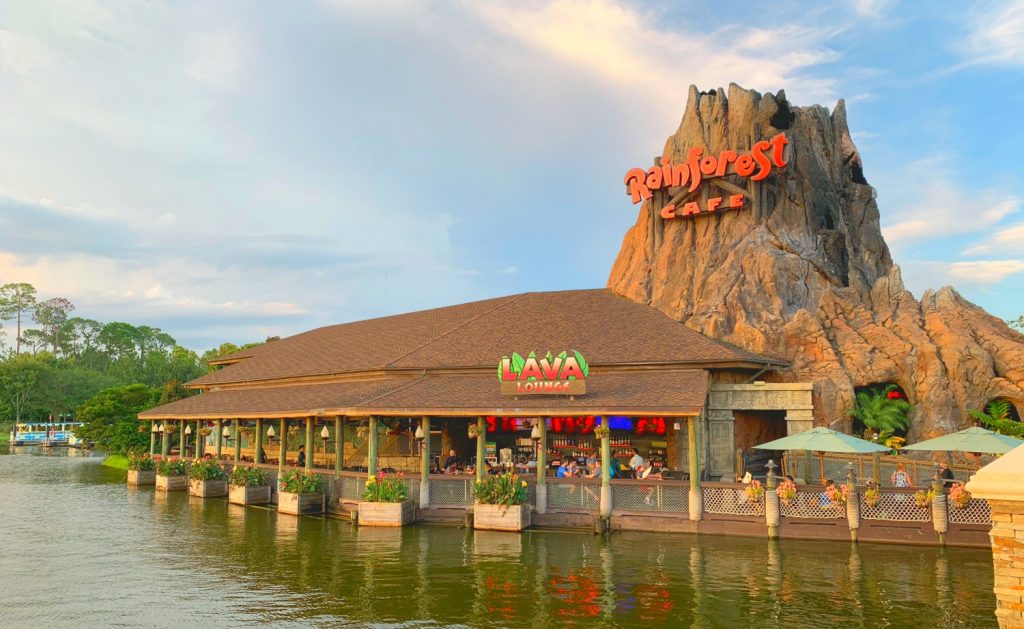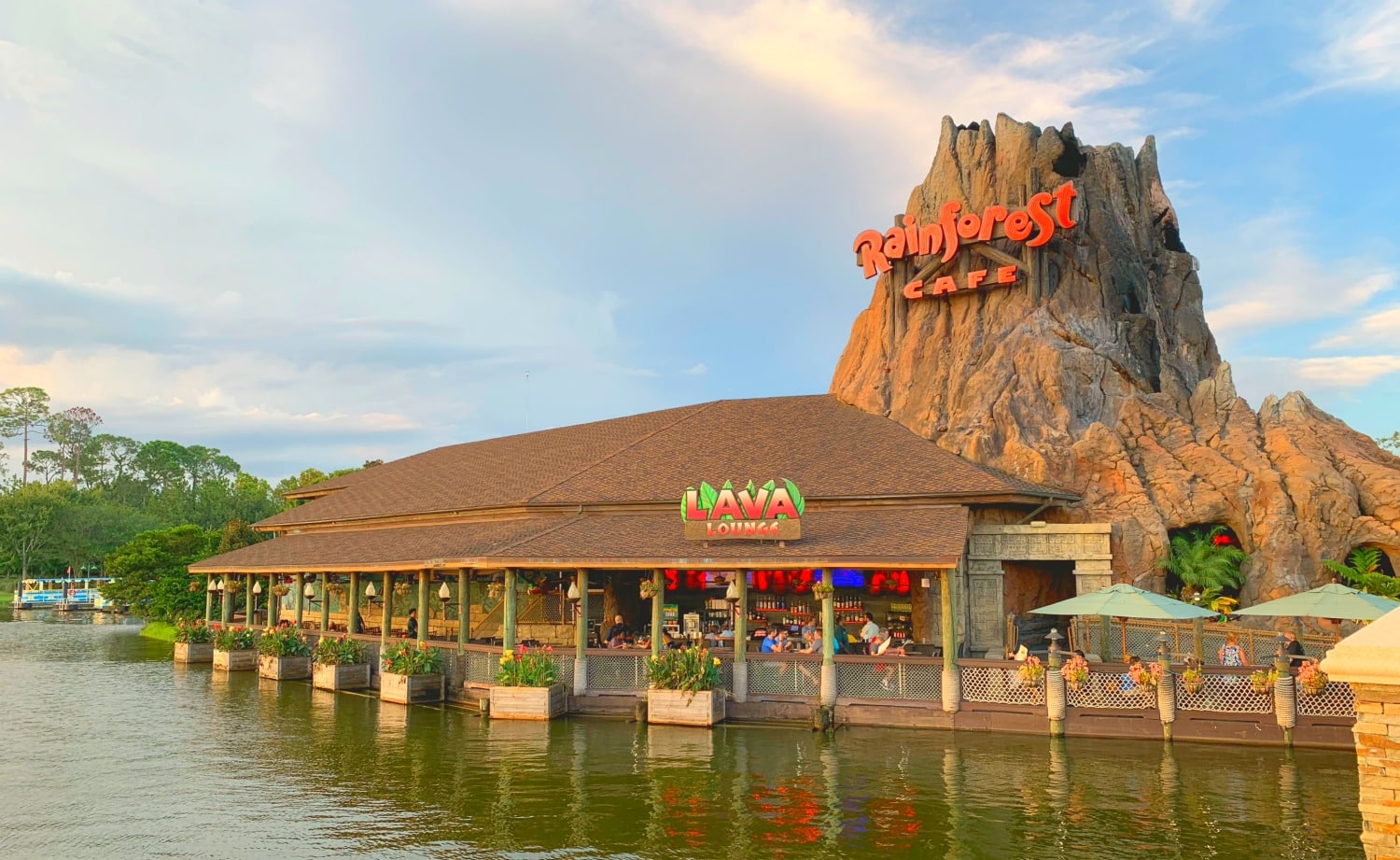 If you join the Landry's Select Club, you'll get free Rewards for food. Plus, you'll earn points on the meals that you buy at Landry's restaurants.
And you'll get moved to the VERY FRONT OF THE LINE when asking to dine at Landry restaurants.
Why is this a Walt Disney World restaurants secret?
Because some of Landry's restaurants are on Walt Disney World Resort property, including:
Yak and Yeti in Disney's Animal Kingdom
Rainforest Cafe (both Disney's Animal Kingdom and Disney Springs)
T-REX in Disney Springs
Imagine, showing up at a Disney restaurant and going to the head of the line!
The Landry's Select Club does have a $25 fee HOWEVER you immediately get a $25 food voucher. And you'll get another $25 meal credit for your birthday month.
In addition, you'll get one point for every $1 you spend. After 250 points, you'll get a $25 food credit. Which can add up fast if you have a large party or eat at these restaurants frequently.
Disney Dining with a Bonus Show!
You can time your reservations at certain restaurants with a view so that you can catch the parade or the fireworks (without standing around waiting for the show).
Tony's Town Square Restaurant has the best parade viewing patio in the Magic Kingdom.
Restaurants on the Seven Seas Lagoon, such as Citricos and Narcoossee's, offer a beautiful view of the fireworks, if you are able to get a table near the window.
California Grill at Disney's Contemporary Resort also has fabulous fireworks views. You can dine in the restaurant, or grab a seat in the bar without a reservation.
Epcot World Showcase Pavilion restaurants with a lake view, such as Mexico's La Cantina de San Angel, have fabulous Illuminations views.
As long as your reservation is by closing time of the park, you'll be able to enjoy the show while dining. Even if you stay well past closing time, as long as you are dining in the restaurant.
Note: This is different than Disney Dining packages where you are given reserved seating for a show or performance along with a sit down meal.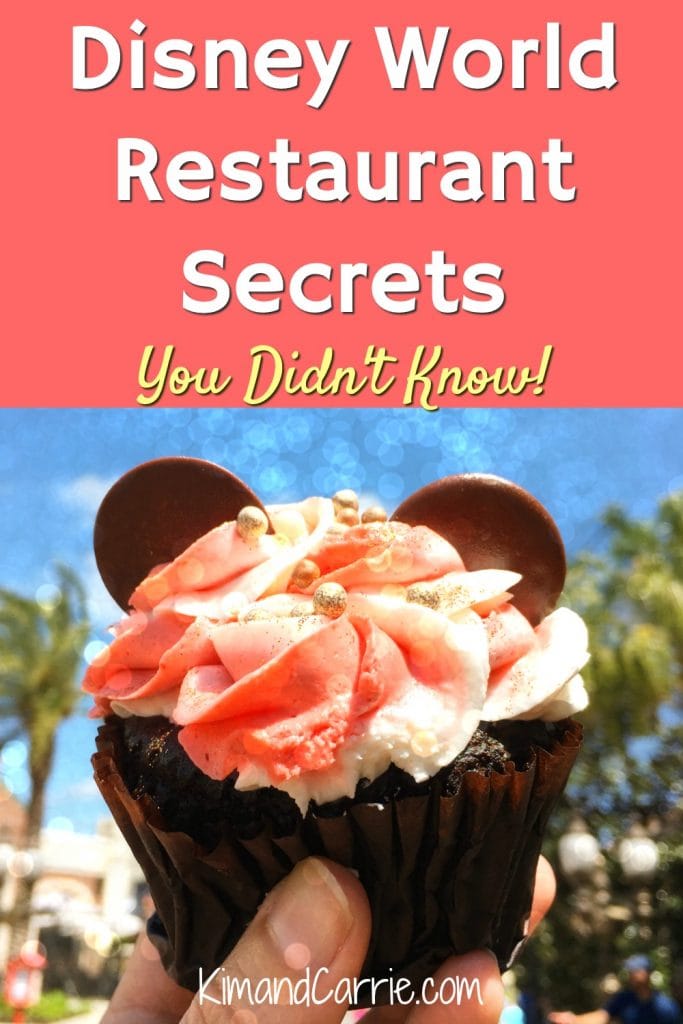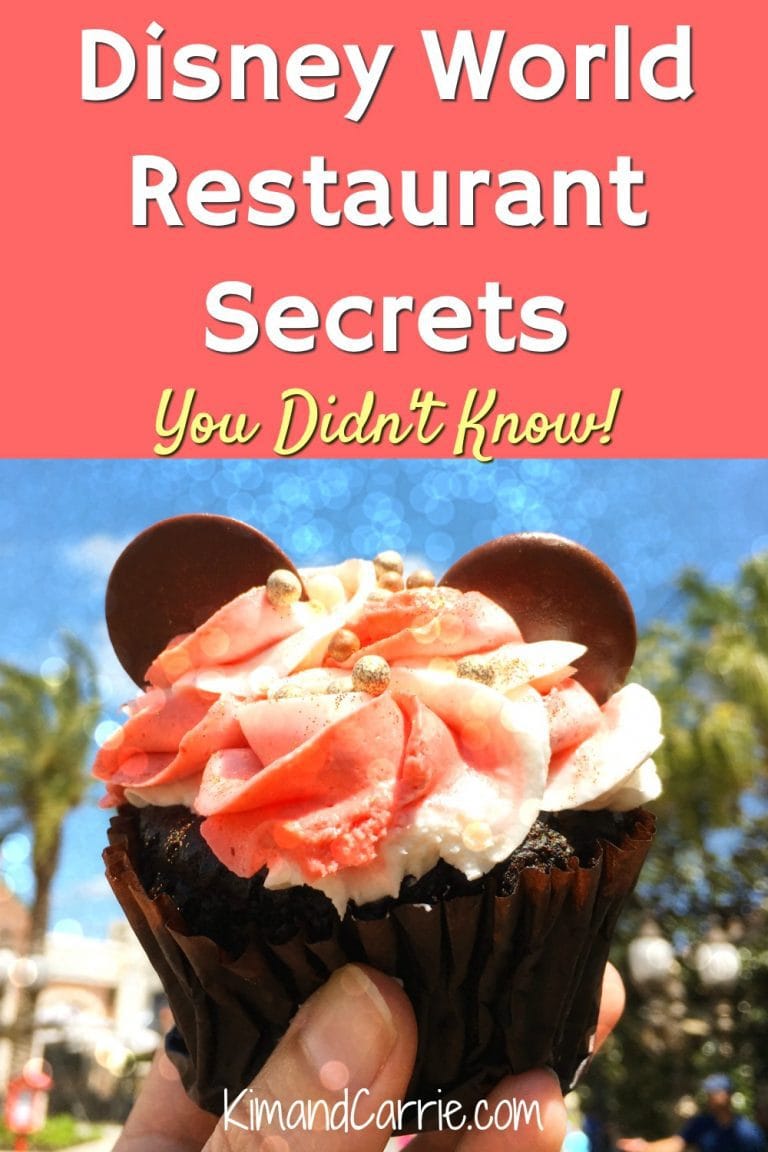 Mobile Ordering with No Waiting!
Many people still don't know that Walt Disney World restaurants have mobile ordering. Which means you can order food on your phone and go to pick it up when it's ready.
It's like take-out service at Walt Disney World restaurants!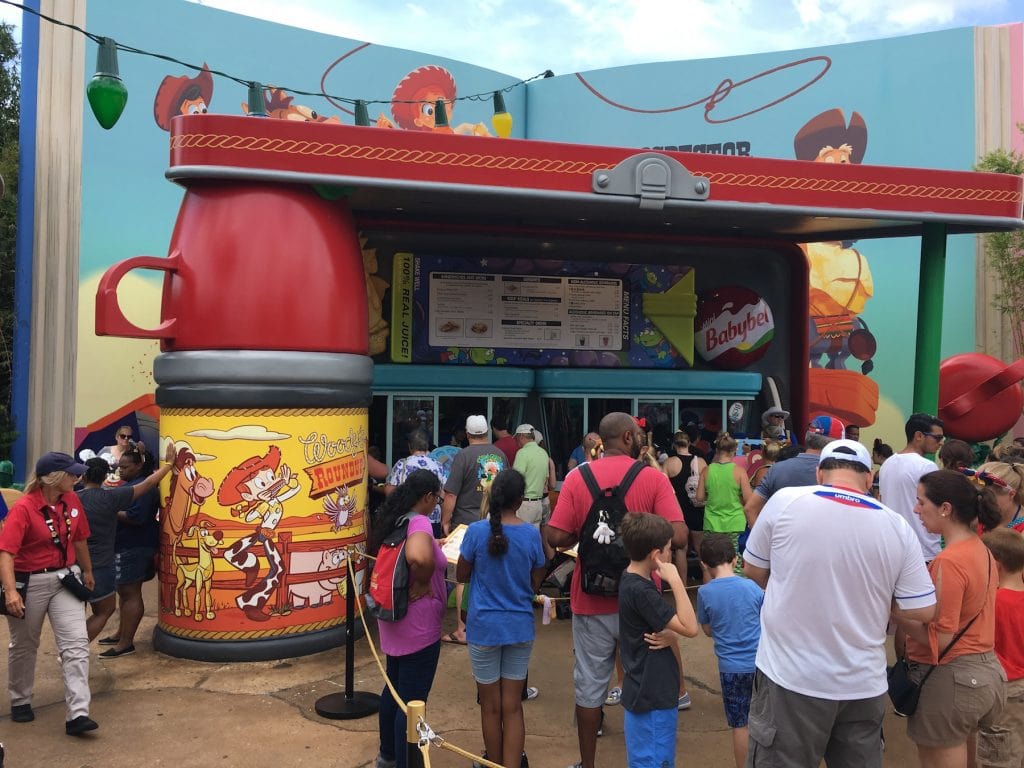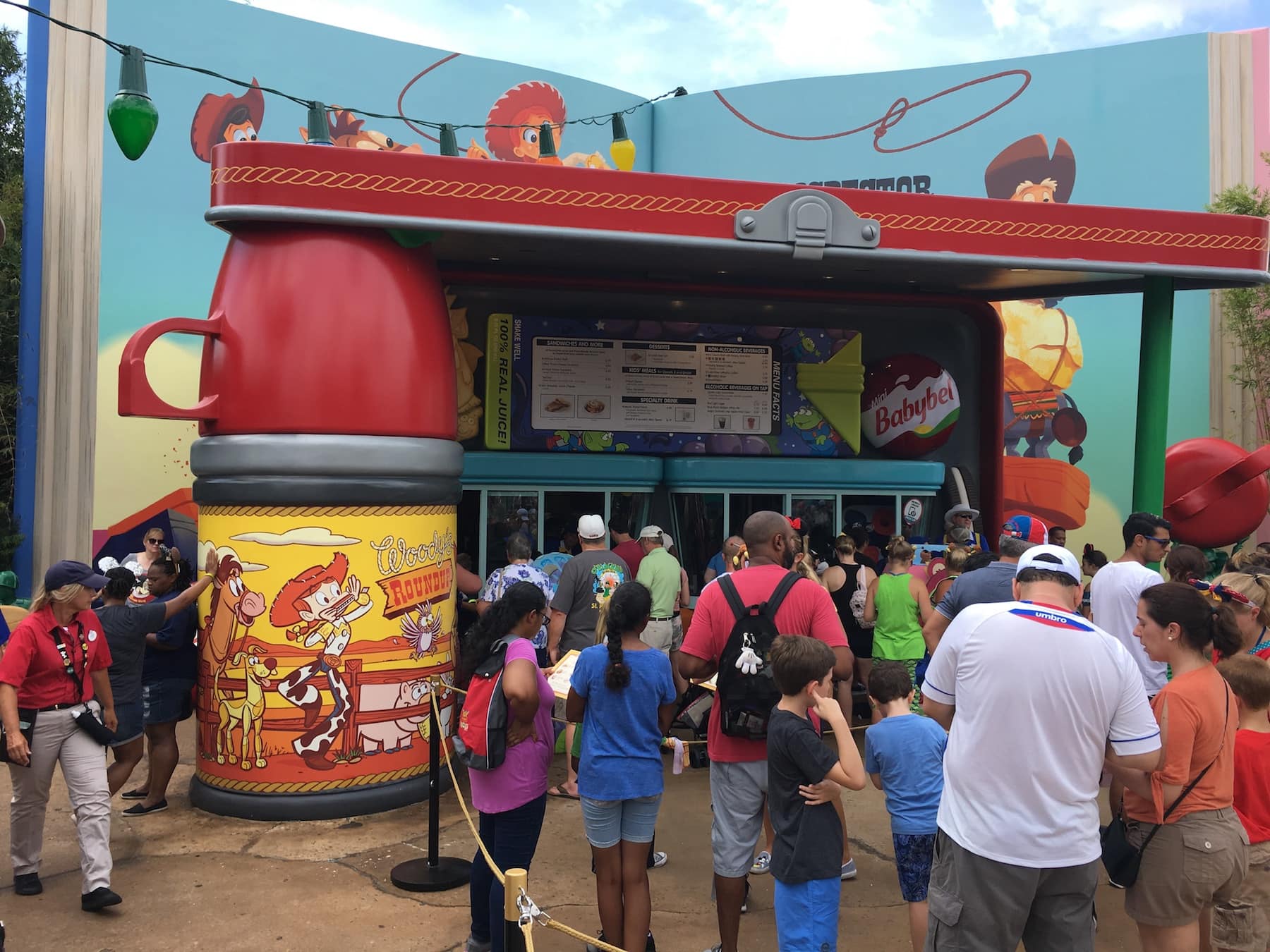 Not every Walt Disney World restaurant has mobile ordering. Look at a map to see which restaurants have the designation.
Free Cupcake!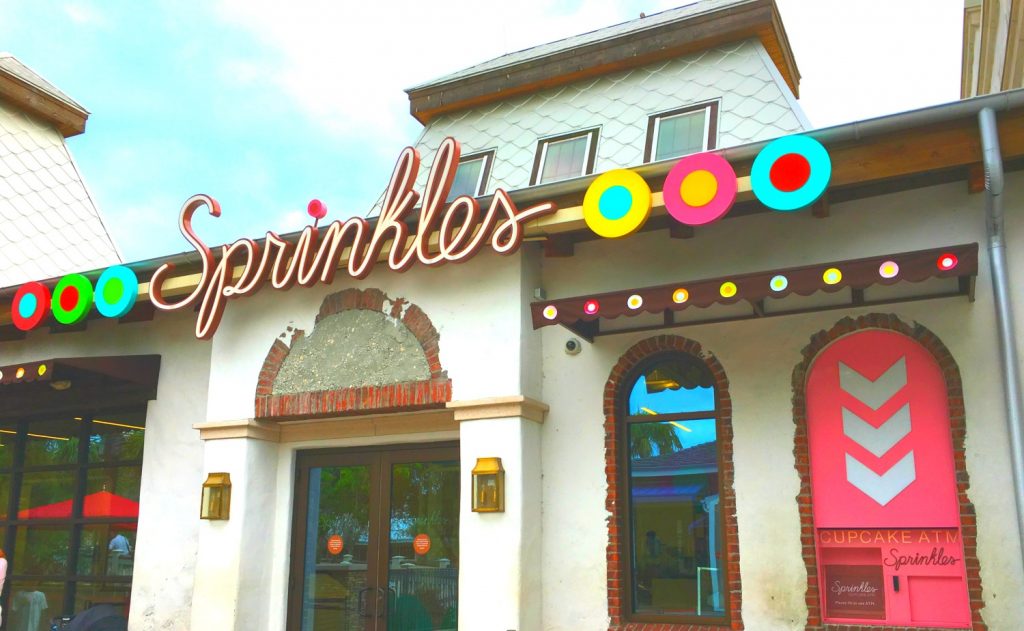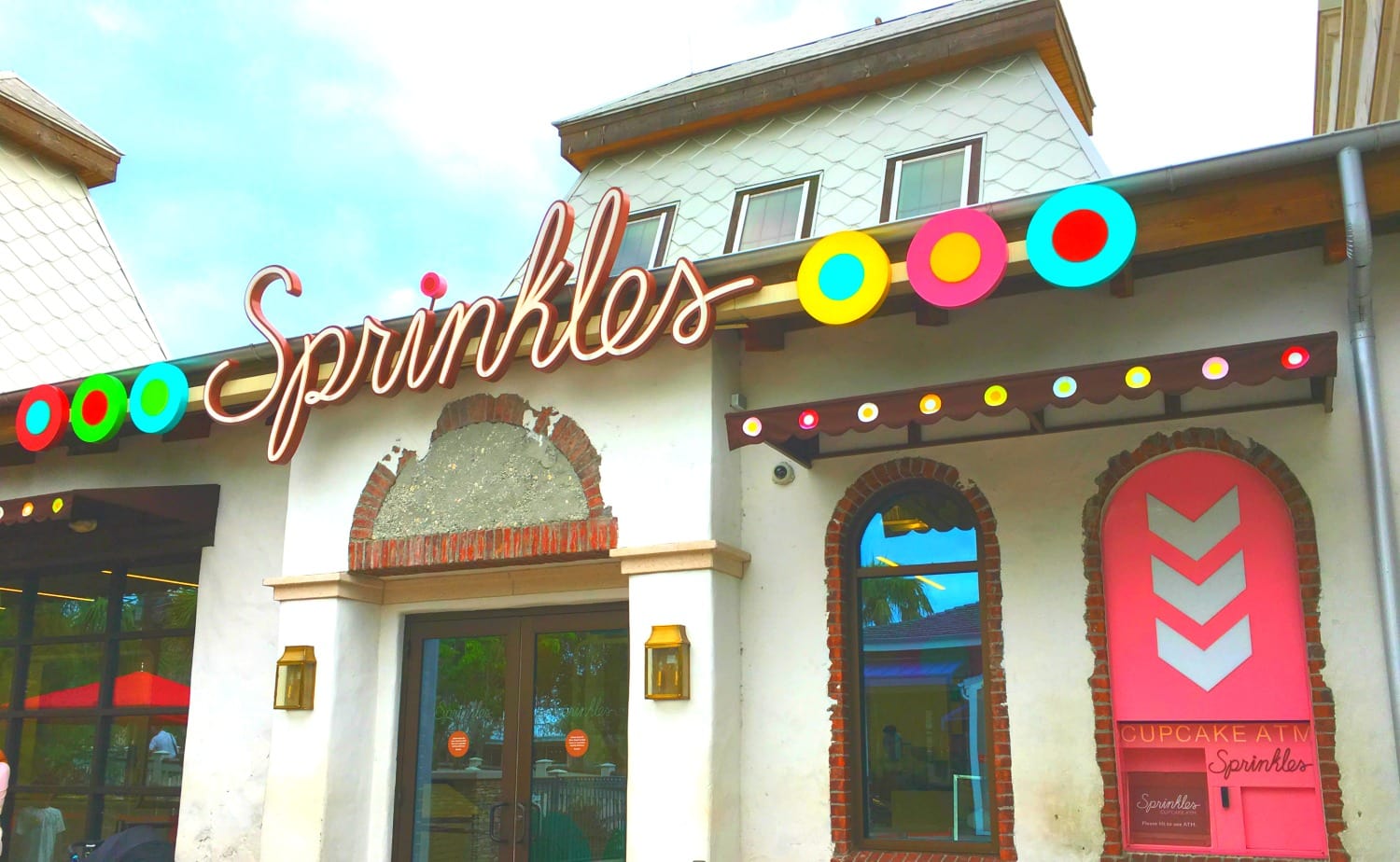 Check out our tip on how to get a free cupcake at Walt Disney World.
More Disney Tips
If you can't get into a sit down restaurant that you wanted, that just gives you the opportunity to enjoy one of these Best Themed Disney Quick Service Restaurants. And this character meal, Storybook Dining with Snow White at Artist Point, has been one of our favorite character dining experiences so far.