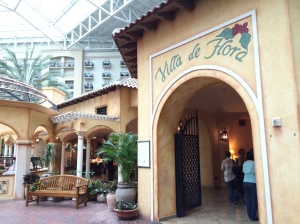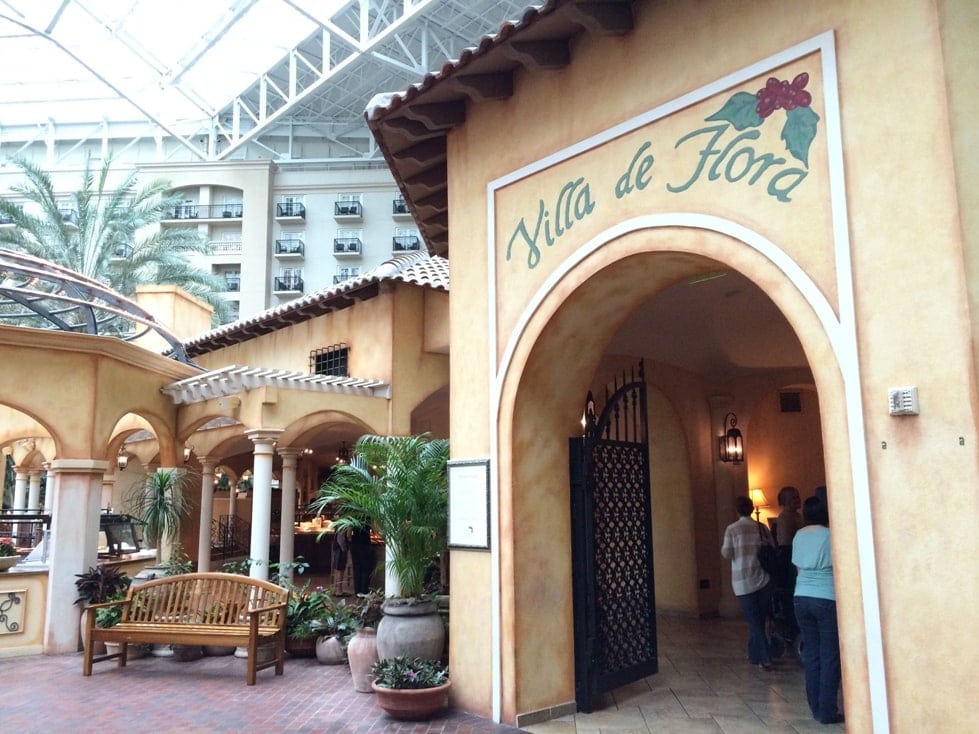 I have always been impressed with the buffets at Villa De Flora at the Gaylord Palms in Kissimmee, Florida. After indulging in a New Years Eve dinner buffet, as well as a Christmas Eve dinner buffet at the resort, I was ecstatic to try out their breakfast buffet.
I was let down.
Now, I'm used to all out extravaganzas for holiday buffets, yet there was something distinctly lacking in this visit to Villa De Flora. The food seemed almost industrial, with no soul or thought, especially after dining at Trevi at Omni Orlando Resort at Championsgate the morning before and being awed by their breakfast buffet, which costs around the same with no additional parking fee ($25.50 for Breakfast at Villa De Flora). Whether or not it's because the Marriott has taken over the Gaylord Palms since my last dining visit, I don't know.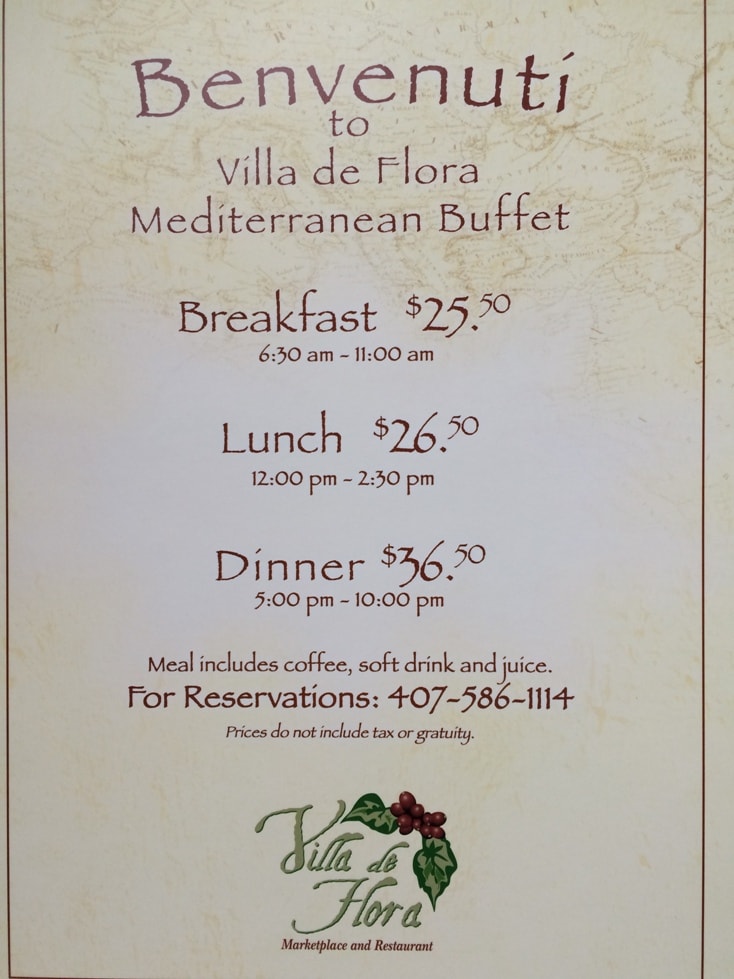 So, here are the pics of everything that could be found on my recent visit to the Villa De Flora breakfast at the Gaylord Palms. Decide for yourself whether it's worth the money. Every single thing available during this recent visit was photographed.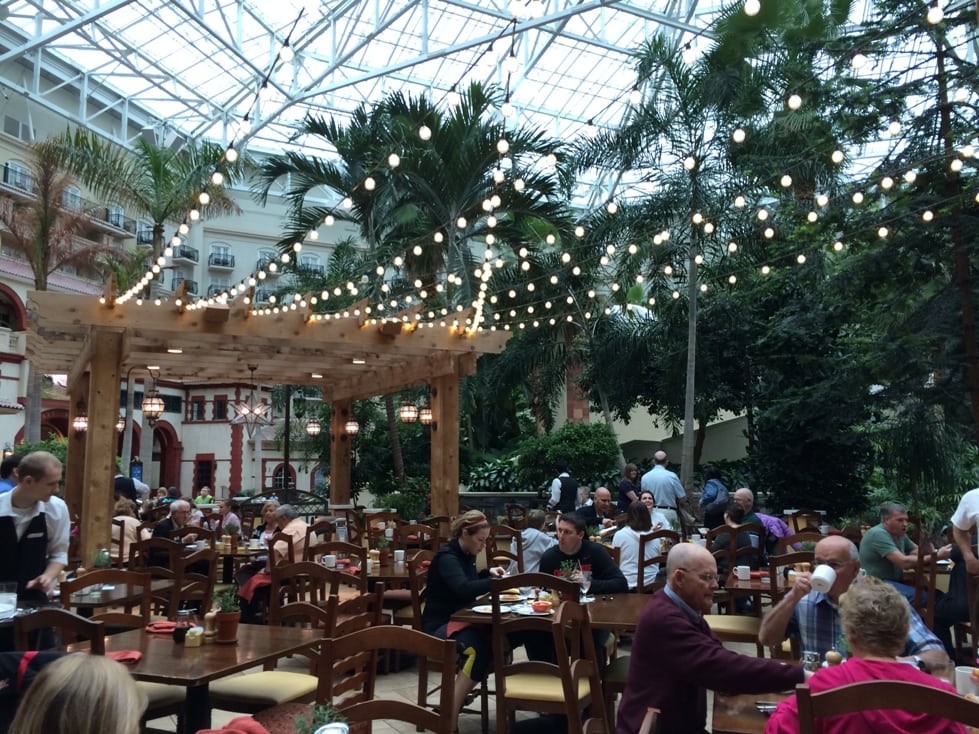 Unfortunately, if you're a local or not staying at the resort, you're going to have to pay even more for the experience. Even with validated valet parking, I was still charged $10.70 to park, discounted from the $26 rate. Self parking would have been $18. I have no idea if that would have been comped by dining at the restaurant, I was too shocked at the parking price to remember to ask about self parking. You'll want to call ahead to find out what the current policy is.