If you are planning a Universal Studios vacation, don't forget about bringing comfortable shoes! It is essential to pack the best shoes for Universal Studios because once your feet hurt, your whole body hurts and you will be miserable.
You need shoes that will be comfortable walking up to 12 miles a day (or more!) on hard concrete surfaces, footwear that allows your feet to breathe when sweating in the Florida heat, and shoes that can dry out quickly from water rides and rainstorms.
Comfortable shoes are not always sneakers! We have many options for cute sandals, flip flops and slides that will look good with your theme park outfits while also being kind for your feet. So if you have a fresh pedicure that you want to show off on your vacation, no worries!
I have spent years visiting the theme parks almost every day and testing out the best shoes. I have also got hip and back pain from some old injuries that requires really supportive shoes, and I've got bunions which makes many shoes uncomfortable. So I KNOW what it's like trying to find comfortable shoes.
These are the absolute best brands that I have found for walking Universal Studios. For water shoes recommendations, be sure to see our shopping list in our Ultimate Guide to Universal Water Rides.
All of the brands that we recommend have shoes for both women and men.
Best Shoes for Women for Universal Studios
Vionic
One of my FAVORITE shoes for Universal Studios are anything from Vionic.
I have been wearing Vionic shoes to the theme parks for the past few years. Even in 100 degree heat and walking for miles, my feet (and also most importantly, my hips) don't hurt at the end of the day.
With the invisible built-in orthotic support, you will get lots of support while walking.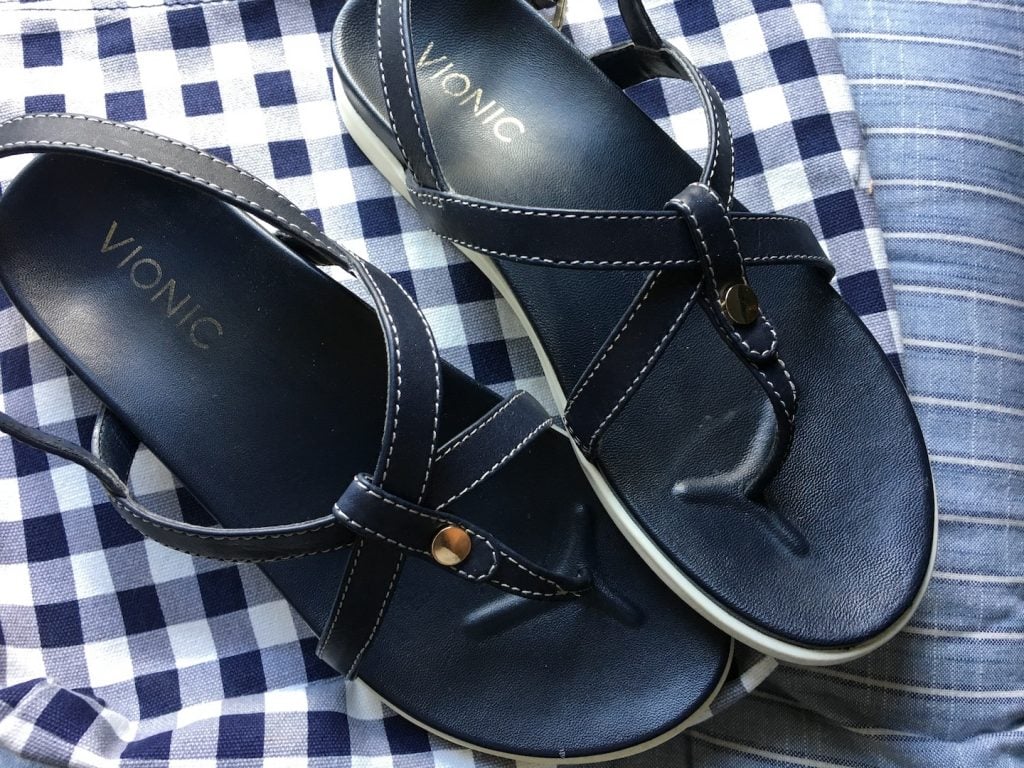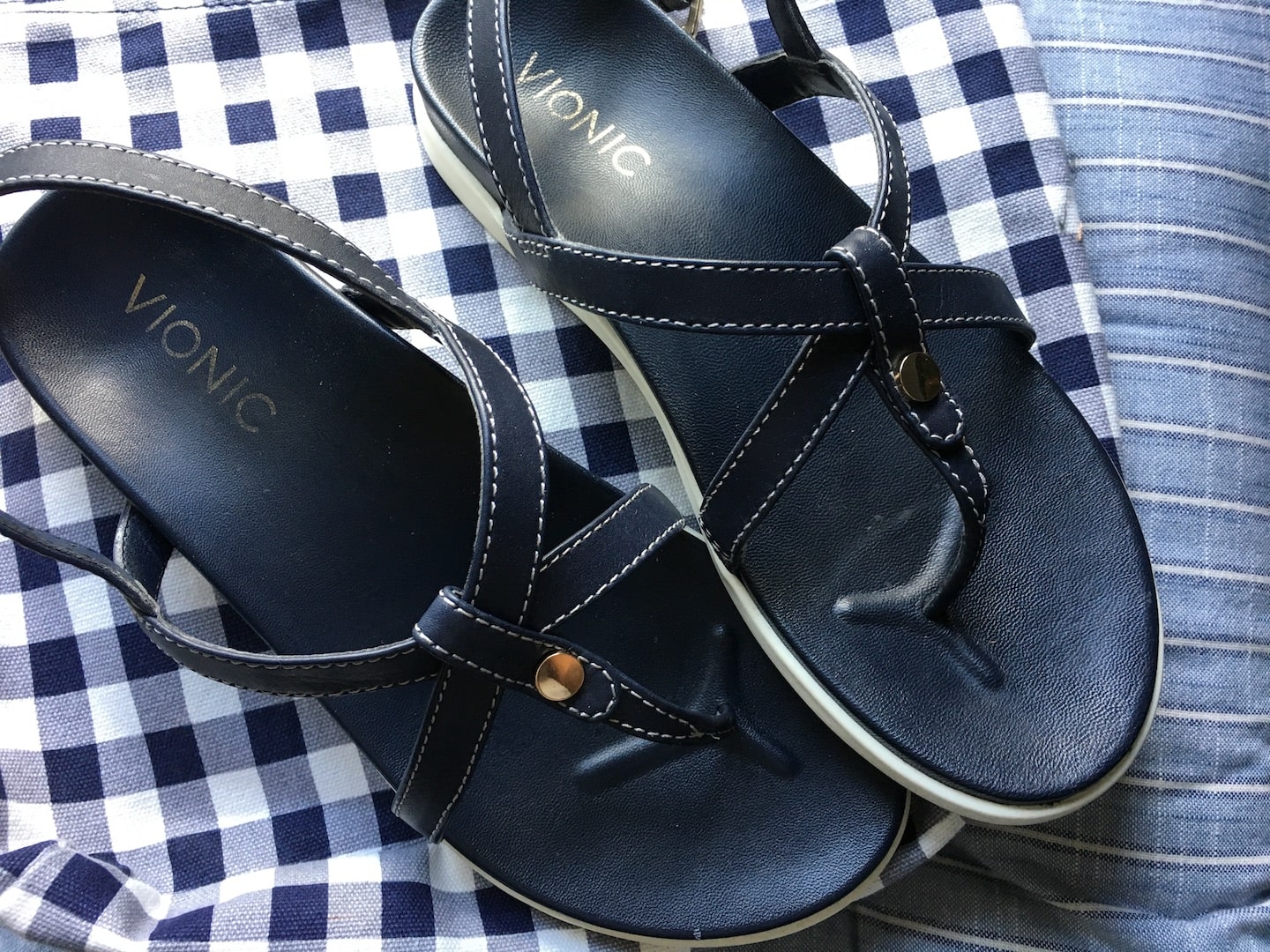 Plus, you can actually look FASHIONABLE with these shoes because you will get orthotic support that doesn't look like sneakers!
For over a decade, I have worn their dress sandals, flip flops and hiking shoes. After years of wearing this brand, I can't speak highly enough about them!
If you absolutely must have cute flip flops, these are a smart choice! The built in support will cradle your feet. Yet you can let your feet stay cool in these Florida favorites.
After years of wearing Vionics and ordering lots of styles, I have found that the flip flops run larger on me and don't offer the arch support that I find in the sandals with straps.
Vionic has a variety of styles for men, including sneakers, flip flops and sandals.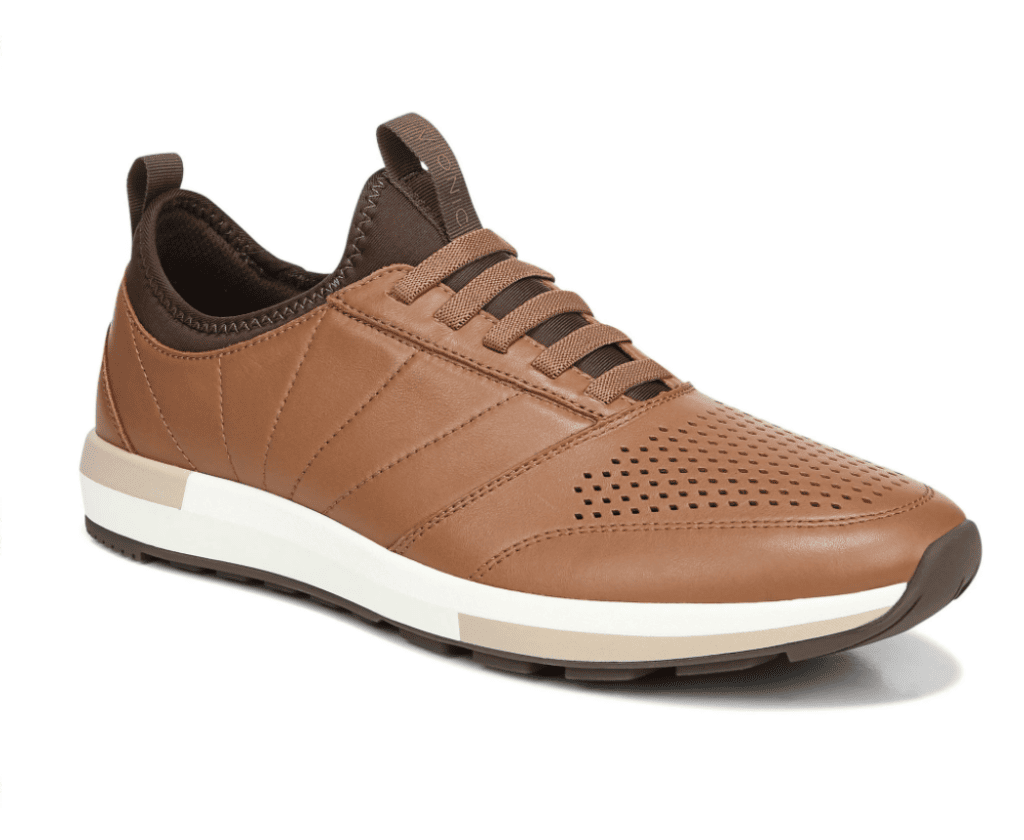 We have found that the styles are modern and trendy. Vionic sneakers definitely have a more Euro design compared to other sneaker brands.
The styles at Vionic change frequently, almost every season. So if you find something that you like, be sure to get it!
Wondering if you would like Vionics? The company has a 30-Day Free Returns and Exchanges Policy. (But only if you buy through the Vionic website.)
You are encouraged to wear the shoes for a month to make sure you like them!
Kuru
Also on my must-have list are Kuru shoes. They also have built-in orthopedic support that is hidden in stylish shoes.
If you prefer sneakers, you won't be disappointed in their supportive sneakers with removable orthotic inserts. The removable inserts are nice because if your feet get wet or sweaty, you can take them out and let the shoes dry out more quickly.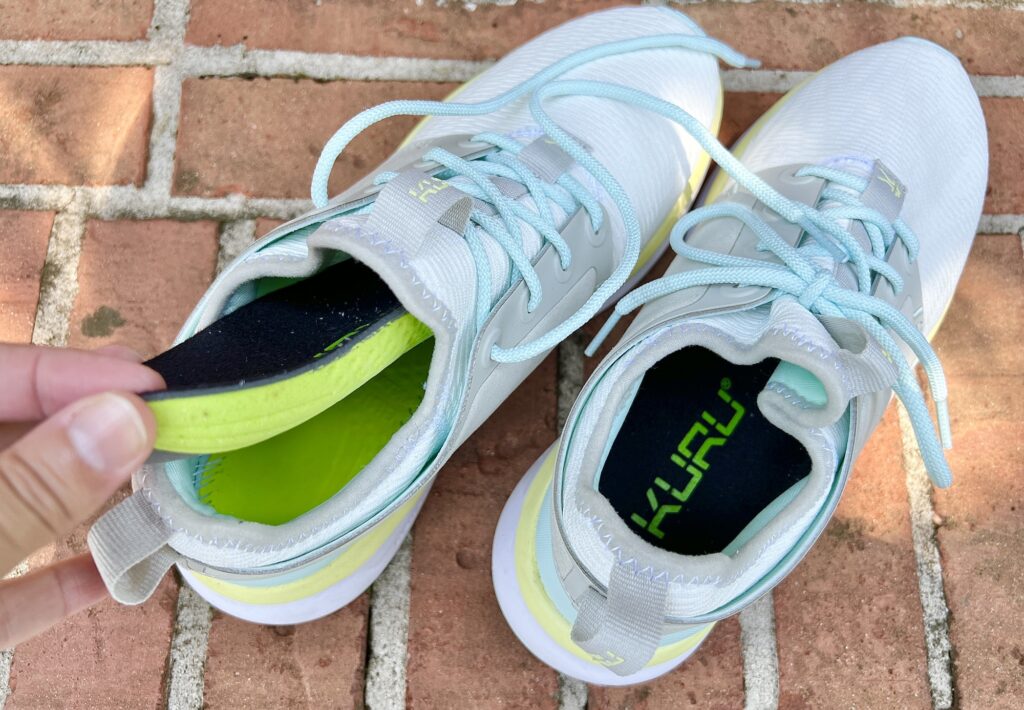 There are a variety of sandals and flip flops that will give you the support you need while walking for miles every day.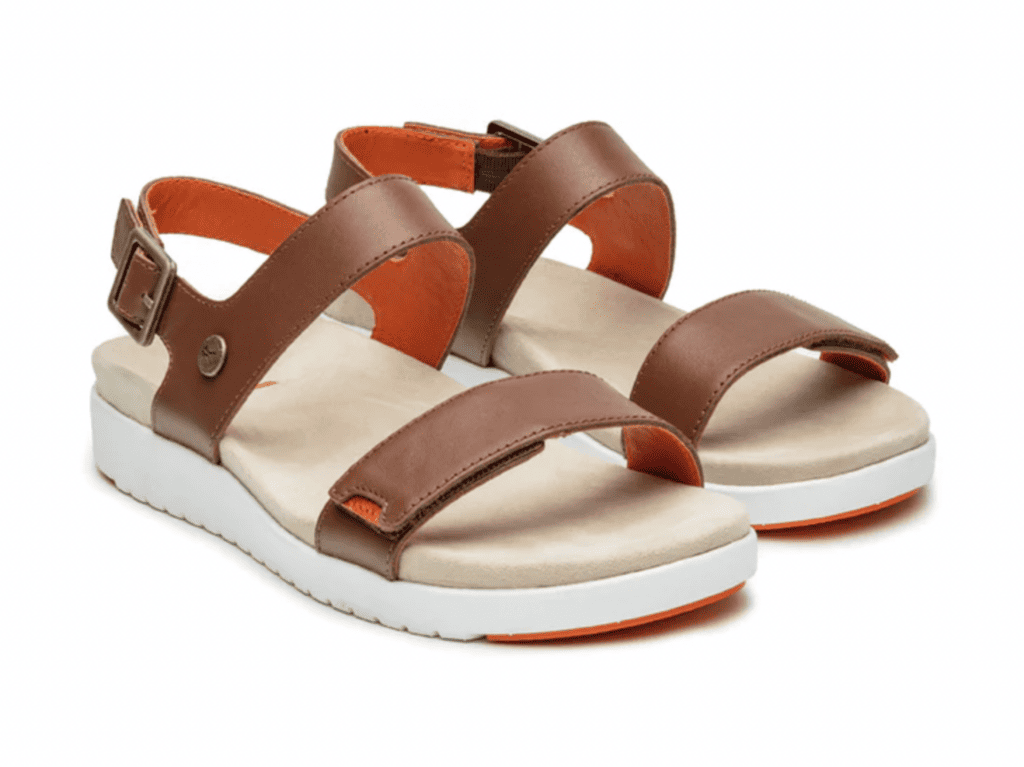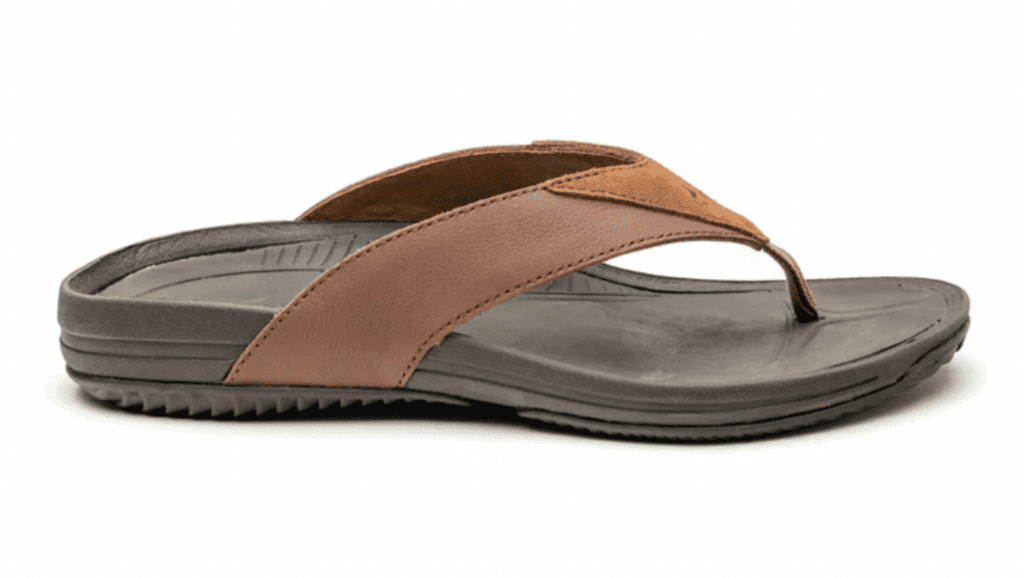 If your outfits would look better in anything other than sneakers, then definitely look into Kuru shoes!
Crocs
Crocs are a favorite among many people who prefer a solid, firm foot base.
The great thing about Crocs is that they will dry out very fast since there is no fabric or padding. These are perfect if you know you will be enjoying some of Universal's best water rides.
With the open heel and holes throughout the shoes, your feet will not be as hot and sweaty.
Another benefit is that Crocs can be hosed off, washed off or easily wiped off with disinfecting spray to freshen them from odors and bacteria from sweating.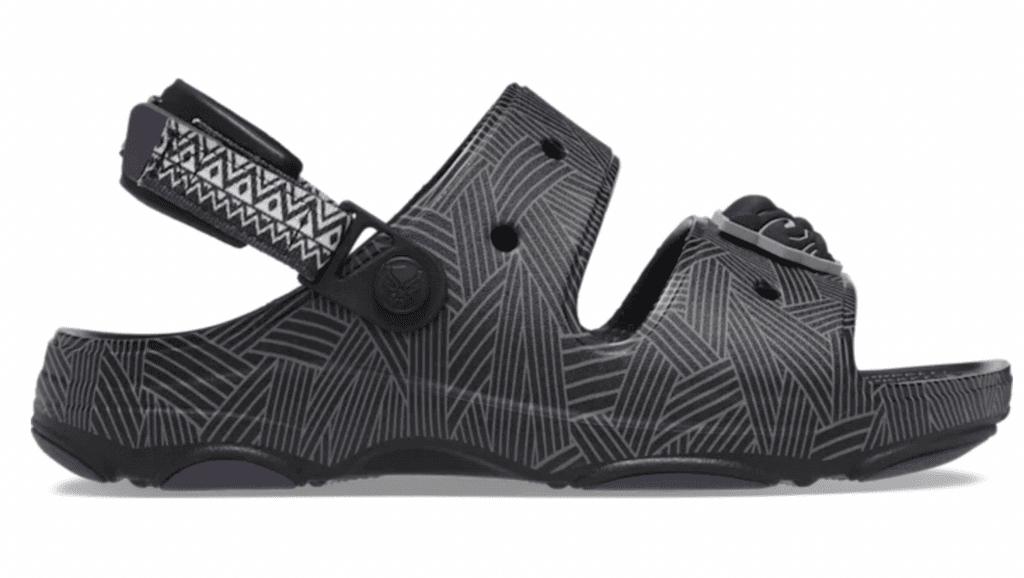 Consider the Crocs All-Terrain Sandals for comfortable, breathable shoes that will easily stay on your feet all day.
There are plenty of great sandals that can also be customized with Crocs' charms for a unique look.
Keens
Keens are known for being great hiking boots and sturdy outdoor footwear. If you want rugged shoes with a lot of support, these are definitely my top choice!
My family has owned their pairs of Keens for years. Even with a lot of wear and tear, these shoes have lasted almost ten years! That is saying a lot for the quality of the footwear.
The sport sandals are our choice for comfortable shoes when we will be doing a lot of walking and needing shoes that can dry out quickly.
The combination of a sneaker footbed with straps and breathability on top of the shoe is a combination that is hard to beat for walking theme parks.
Keens are my husband's top choice for comfortable shoes. He has worn his everywhere from National Parks to theme parks.
Skechers
Skechers seem to be among the favorite walking shoes for Universal Studios. They are lightweight and comfy.
Among the favorite Skechers styles for wearing at Universal are GO WALK and Arch Fits. Both styles come in either sneakers or slip-in shoes.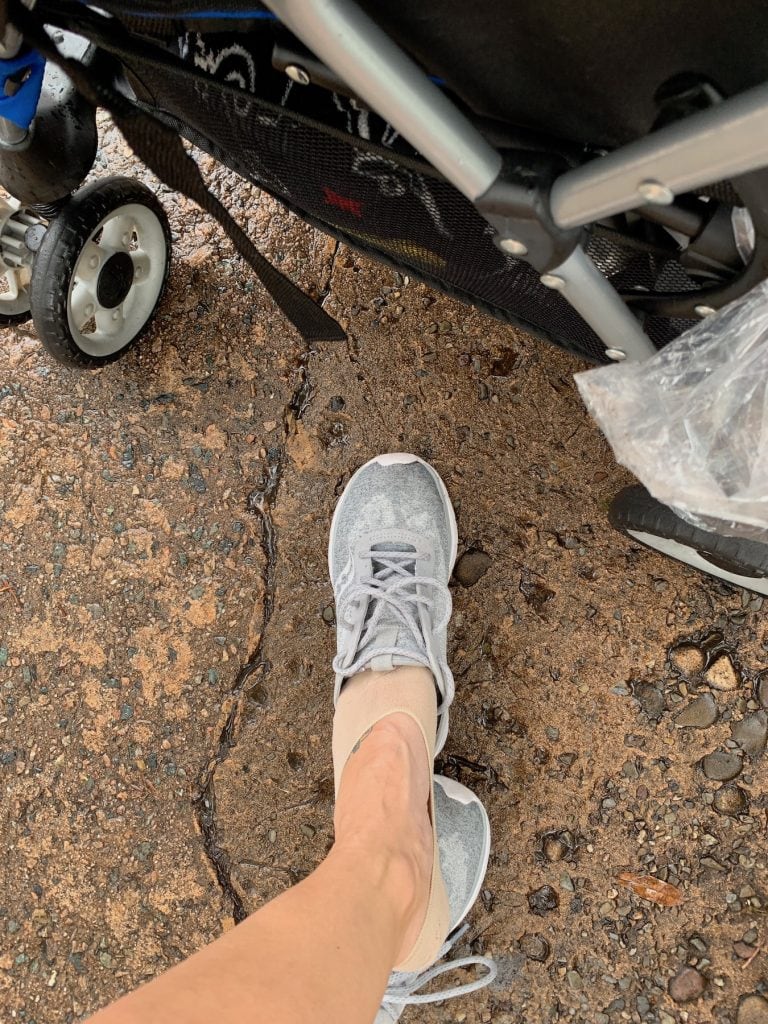 New Balance
New Balance is a fan favorite among theme park guests. The lightweight sneakers give tons of support and are comfortable to wear all day.

If you are a fan of New Balance shoes, or are just looking for supportive shoes that are not sneakers, then check out their big selection of sandals, flip flops and slides.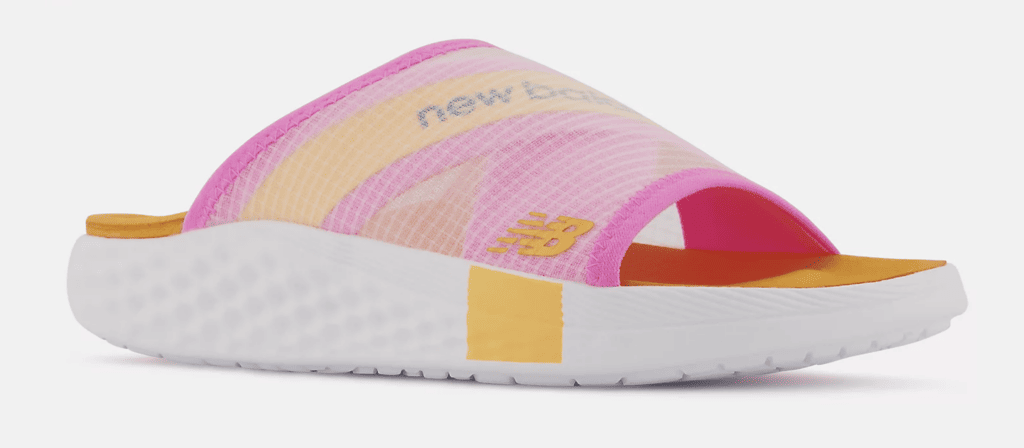 These sandals will allow your feet to breathe much easier compared to sneakers. Plus they are so lightweight they won't weigh down your luggage if flying.
New Balance has a large selection of men's shoes as well as kids shoes.
Brooks
Brooks sneakers are designed for running and marathons so you know they will be good for long distance walking, too.
Their men's sneakers have more neutral, solid colors.
Helpful Tips for Choosing Shoes To Wear at Universal Studios
Here are the general guidelines for picking the best shoes for Universal Studios theme parks.
Choose Comfort You might be caught up in the popularity of wearing cute outfits to the theme parks, even though many outfits don't exactly look good with sneakers or Keen's. Don't sacrifice comfort for fancy outfits.
Wear Broken-In Shoes A vacation to Universal Studios is NOT the time to pack brand-new shoes that you have never worn before. If you are literally cutting off the tags before you head to the theme parks, that is not a good omen. Buy shoes at least a week before going to Universal and wear them as often as you can so that the straps and footbed can relax and loosen.
Bring Shoes that Breathe With heat and humidity, the last thing you want is your feet being sweaty and damp with no way to cool off. It just makes the rest of your body miserable. Think about it – if you dunk your feet into a bath of ice water, then your entire body cools off, right? Well, what happens if your feet are swollen, sweaty and moist with sweat all day? Your entire body will be overheated, too.
Support is Everything! You might have never given much thought to shoes with arch support before. But if you haven't walked a dozen miles in a day in the heat on concrete surfaces, you might not have had any reason to. Now is not the time for those $2 discount store flip flops that are 1/4 inch thick and flat as a pancake.
Pack Multiple Pairs of Shoes You will want to let shoes air out and dry out. Plus, you will need shoes for different reasons, including water parks, walking in theme parks, heading to the pool and maybe a fancy dinner or two.
Lightweight Shoes If you are flying, the lighter the shoes are, the lighter your luggage will be. Walking is always easier in lightweight shoes, too.
Easy to Pack Shoes that bend or can nest together are the best for packing. That way you have more room for souvenirs to bring back! When flying, always wear your heaviest, largest pair of shoes on the plane. It saves space in your luggage. (Here are some more tips of what you should carry on a plane.)
How to Protect Your Feet at Theme Parks
Proper footwear isn't the only thing you need to plan ahead for. Make sure you protect your feet in other ways, too, so that you can easily walk the theme parks during your vacation.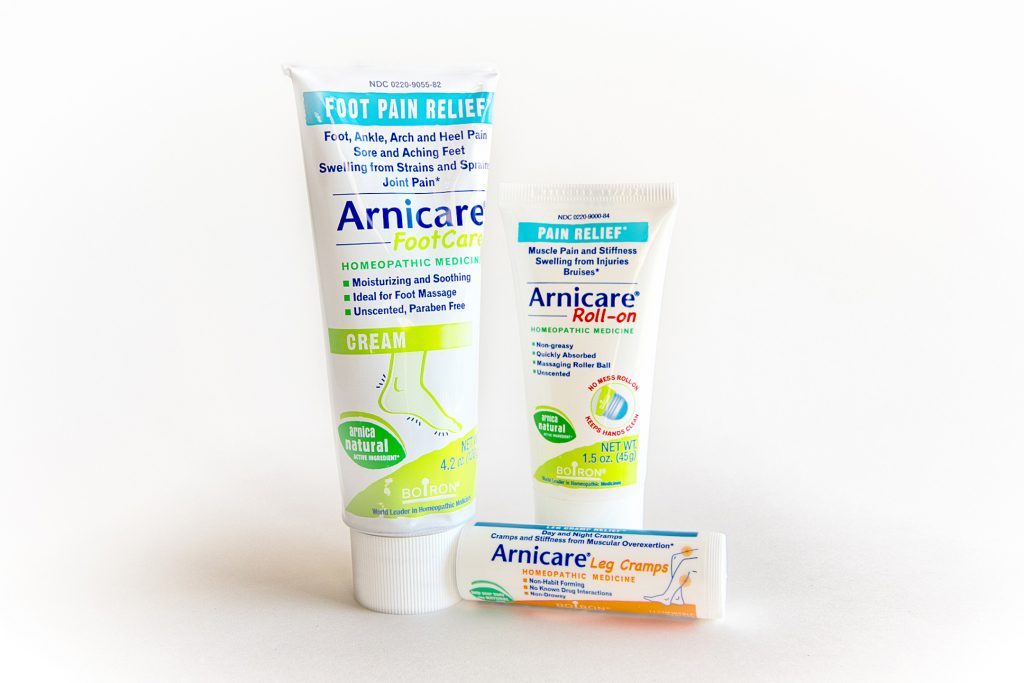 Conclusion
Proper footwear is important for any theme park vacation. If you do not bring the best shoes for Universal Studios, you will be in pain and miserable during your trip. Don't spend precious time and lots of money trying to find new shoes or first aid supplies after a day of walking in bad footwear. Plan ahead of time and you will be thankful you did!