Whether you need coffee to start your day or to beat the inevitable mid-day slump from an action-packed theme park day, you are probably wondering where to get coffee at Universal Studios Orlando. And is there a Starbucks in Universal Orlando?
We are sharing all of the coffee locations at Universal Orlando Resort to stay caffeinated during your vacation.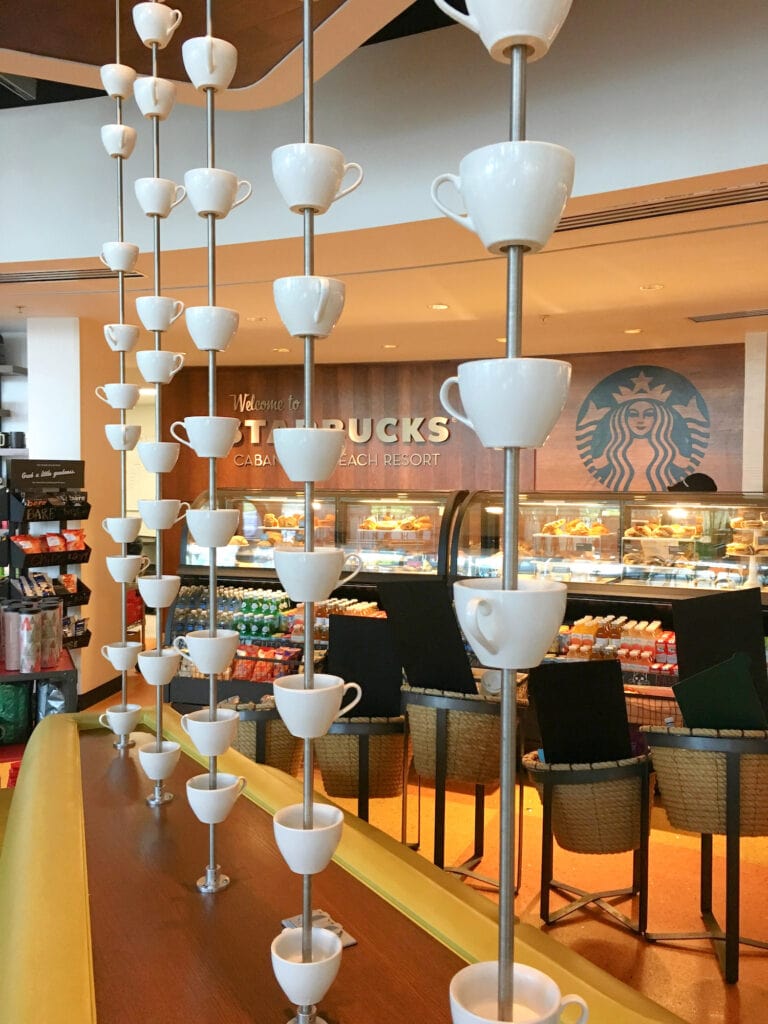 Starbucks at Universal Orlando
Universal Orlando Resort has several Starbucks locations in the theme parks, CityWalk and resorts.
At these Universal Studios Starbucks, you will generally find the same beverage options and food choices that you would find at a Starbucks back home, although selections can differ slightly.
Universal Studios Florida
Located in the New York area opposite Louie's Italian Restaurant. This is near The Mummy and Fast and Furious attractions.
Islands of Adventure
Located in Port of Entry which is at the front of the theme park just after entering the main ticket gates. It is located just as you go towards Marvel Super Hero Island.
Universal CityWalk Orlando
Located across from the Cinemark movie theater after the moving walkway ends.
Universal Orlando Resorts
Starbucks coffee is served up at all official Universal Orlando Resort hotels. Some resorts have actual Starbucks cafes, including:
Portofino Bay Resort
Endless Summer Dockside and Surfside Resorts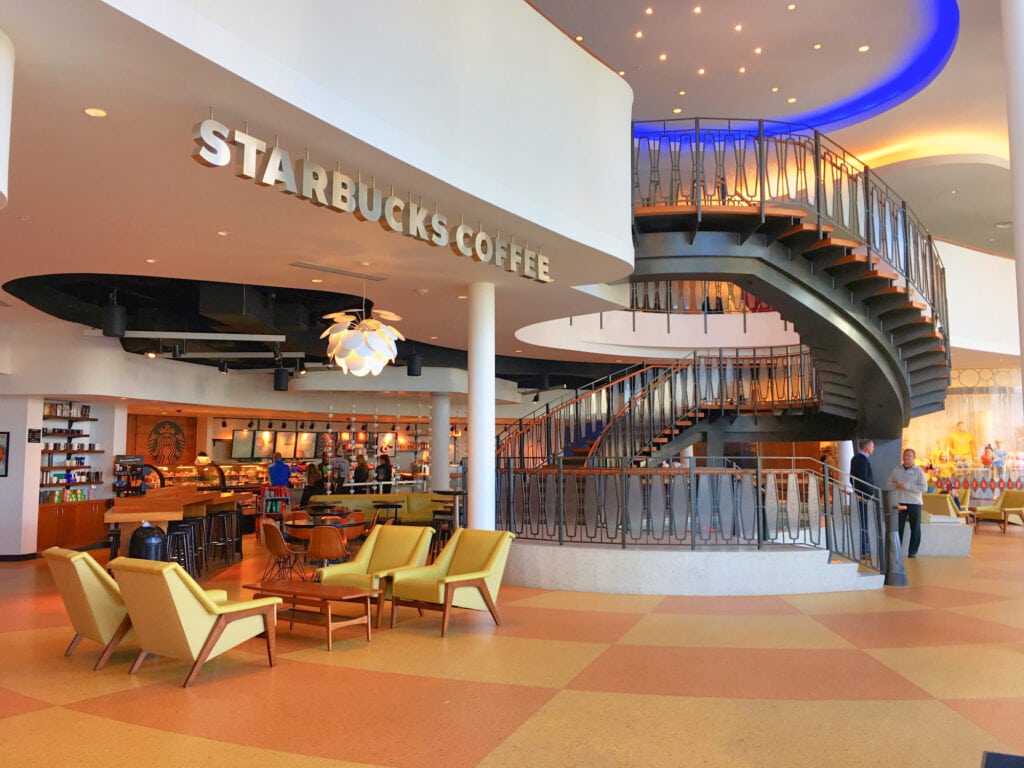 TODAY Cafe
Located in Universal CityWalk, Today Cafe is themed like the NBC early morning news program, because NBCUniversal owns Universal Studios.
This quick-service cafe is a great place to have breakfast at Universal CityWalk Orlando before going into the theme parks.
It is also a great place to grab a cup of Joe mid-day when you need a break from the crowds of the parks. If you come here to get some coffee, you can easily re-enter Universal Studios theme parks later in the day.
There are a variety of ways to enjoy your coffee at this bright and airy cafe, including:
Hot coffee
Iced coffee
Espresso
Nitro blends
Lattes
Cappuccinos
Cinnabon
Another familiar chain restaurant, Cinnabon is most well known for its delicous-smelling cinnamon rolls. They also serve hot and cold brew coffees, as well as cold coffee beverages.
There are two locations at Universal:
Universal CityWalk Orlando
Located across from Starbucks, so you can decide which chain you like best and which line is the shortest, to be honest.
Islands of Adventure
Get your cinnamon rolls and coffee at the Cinnabon in Port of Entry in this theme park to start your day in the theme park.
Be sure to see our tip for how to get discounted Cinnabon gift cards, just one of the ways to save money on food at Universal Studios.
Lard Lad Donuts
This Universal Studios theme park location is straight out of The Simpsons TV show. The huge donuts here (they are literally about the size of your head) need to be paired with a hot cup of coffee!
Lard Lad offers the classic coffee and donuts pairing with their basic, yet bold, cups of hot coffee.
Croissant Moon Bakery
Located inside Islands of Adventure theme park near The Incredible Hulk Coaster, Croissant Moon Bakery serves up a variety of caffeinated drinks, such as:
Iced coffee
Cold Brew
Cappuccino
Espresso
Latte
Macchiato
Americano
Peppermint mocha latte
All coffee beverages have the option for flavor add-ins.
VooDoo Donut
If you want a sugar fix and a caffeine hit, then go to Voodoo Donut at Universal CityWalk.
This donut chain is more popular in Oregon, Colorado and Texas, but they do have locations at both Universal Orlando Resort and Universal Studios Hollywood.
Located next to the NBC Sports Grill and Brew, this franchise donut shop serves up Nosso Familia coffee.
Universal's Fresh Eats
If you really need coffee first thing in the morning and you haven't gotten any at your hotel, then Universal's Fresh Eats in the Security Rotunda of the parking garage is going to be your quickest caffeine fix.
This food stall serves up three choices of Starbucks coffees as well as a few choices of VooDoo Donuts. Since most people walk right by this kiosk to get to the theme parks quickly, you probably won't find the long lines like you will at the Starbucks or Voo Doo Donuts locations.
Here are more helpful guides for your Universal Studios Orlando vacation: