When you go to the beach, the pool or a water park, don't you worry about where to leave your valuable items so that no one steals them? After all you can't bring your phone or credit cards into the water with you.
Waterproof fanny packs allow you to keep your valuables with you when swimming, diving, snorkeling or enjoying water activities. You don't need to worry about your phone, credit cards, cash or keys getting stolen since they will be on you at all times.
All of these waist packs have adjustable straps and can be used as either a bum bag, a shoulder bag or a cross-body bag. They do not have to be kept around your belly in order to protect your belonging. The three-prong closures mean they are easy to put on and off when traveling.
See my video review showing each of these waist bags in detail in my YouTube video at the end of this post.
Why Use Waterproof Fanny Packs?
When traveling, there are often a lot of fun adventures to enjoy outdoors. And many of them might involve water or the potential of getting splashed by water. For instance, a day of fun at one of these Orlando hotels with a lazy river.
Having to replace a phone, key fob or important documents such as your license, passport, ID or credit cards can be costly and take a lot of time. To protect your items from water damage, you need to invest in an inexpensive waterproof fanny pack.
Here are some of the many ways to use a waterproof fanny pack:
Water slides
Beach
Water rides
Kayaking
Tubing
Surfing
Boating
Pool
Cruise
Snorkeling
Diving
Hunting
Fishing
Keep in mind that waterproof fanny packs have no air circulation so that everything inside stays dry. Which means that contents stored inside can get hot if exposed to the sun.
All of these bags are perfect to use on Universal Studios water rides, at Volcano Bay Water Park or when visiting Discovery Cove in Orlando.
AiRun Tech Waterproof Pouch
These 100% waterproof pouches are certified for 32 feet or 10 meters under water. The slim bags will float in the water and are fully submersible.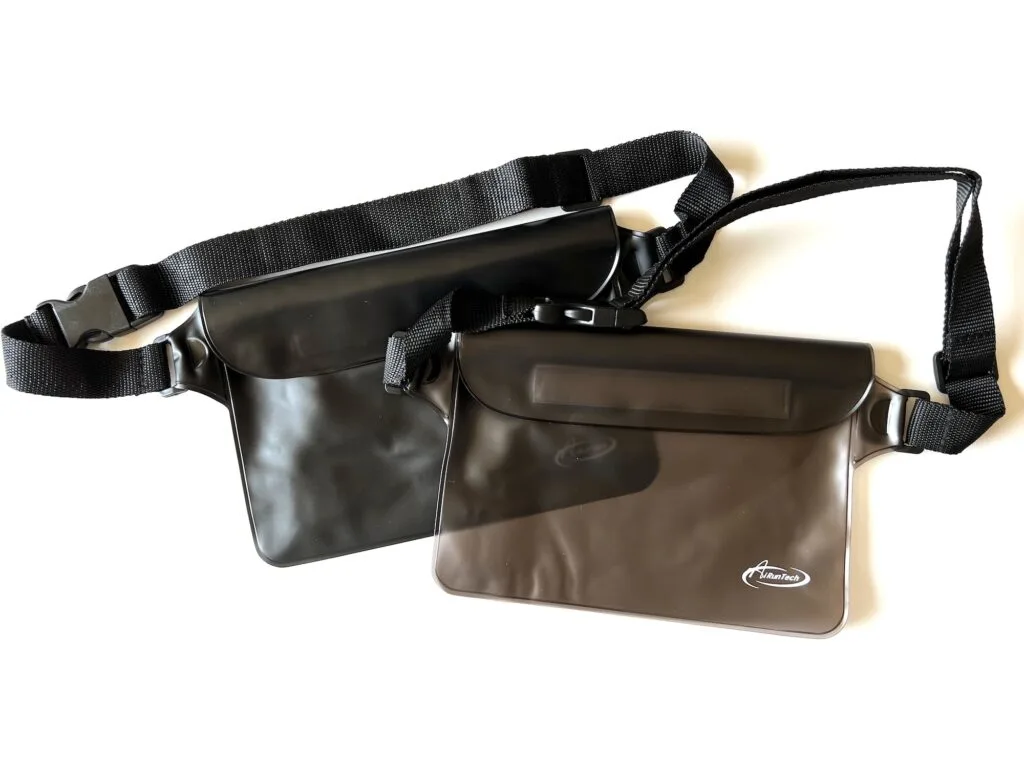 With a clear, see-through pouch, you can see your phone and whether or not you have messages or phone calls coming in. You can even use the touchscreen of the phone while it is safe in the pouch. (However the black pouches are not touchscreen friendly, so choose a color or clear one, instead.)
A triple zipper closure ensures your belongings are safe. Then roll the bag down and secure with the velcro for a compact fanny pack.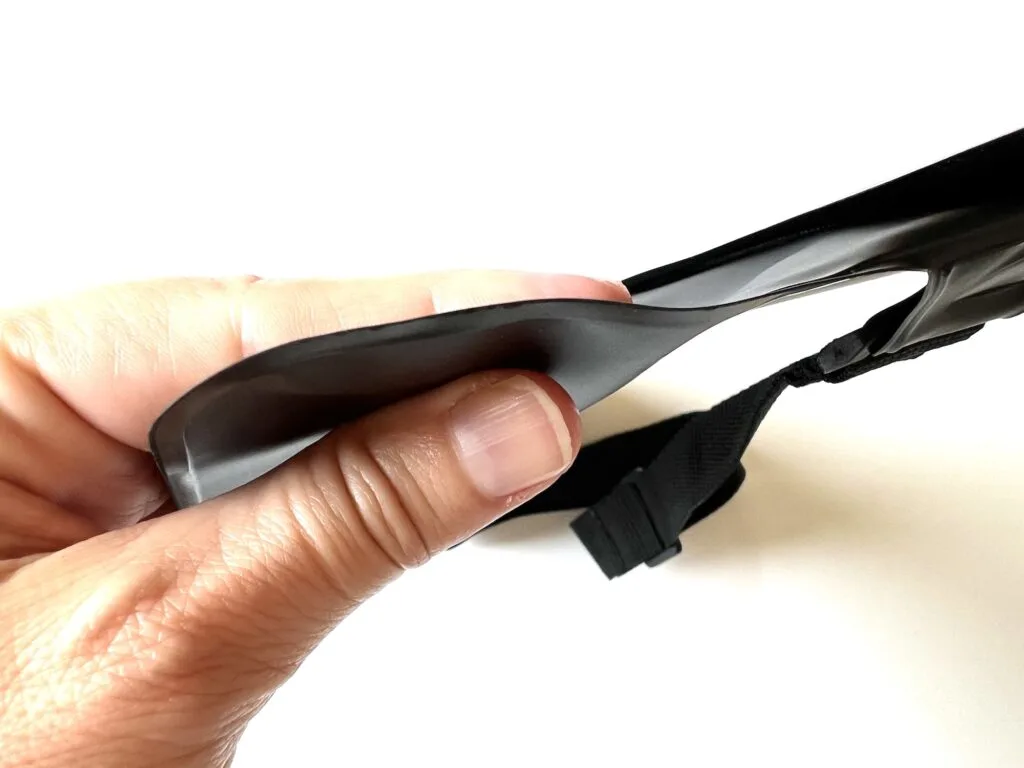 The very thin profile is great for phones, passports, cash and credit cards, but nothing too large.
This comes in a 2-pack. The bags can be used around your waist, shoulder bag or cross body.
A similar version can be found on Walmart.com
Cute Water Resistant Fanny Pack with Fun Prints
A lot of these waterproof fanny packs are solid colors and don't look too cute. So if you want something a bit more stylish while protecting your valuables, get a FLOCK THREE Fanny Pack.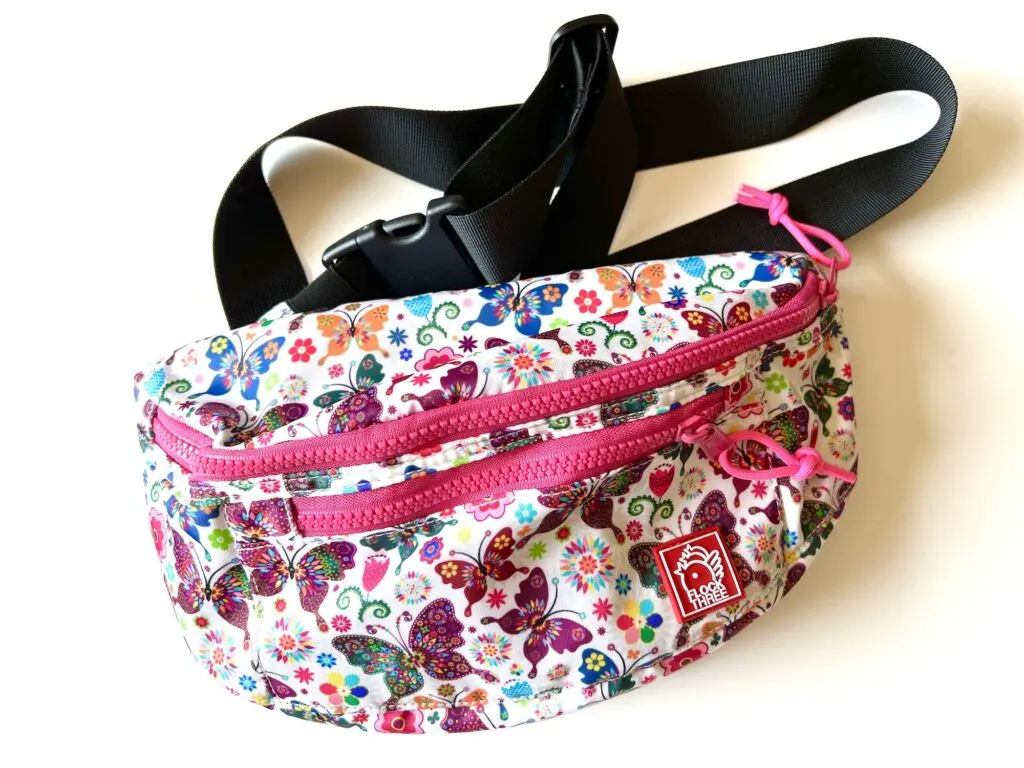 Made with stylish and modern water-resistant printed fabrics, these are ideal for wearing on water rides and at the beach. However, you wouldn't want to use these while snorkeling or surfing or anything where the bag is submersed under water.
Three zippered compartments, including an anti-theft zippered compartment on the back of the pack, allows you to keep things organized.
This is one of the largest waterproof bum bag options. We were actually surprised at how large it is and how much you can pack inside. It can definitely fit your phone, as well as a passport, snacks, wallet, etc.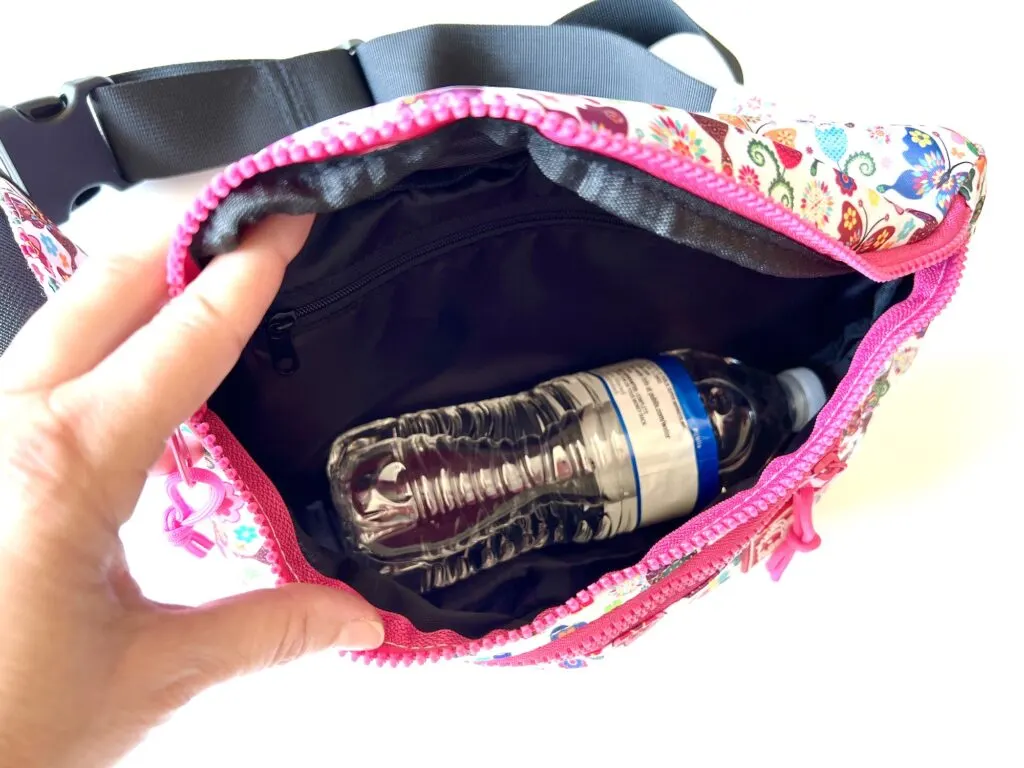 If you don't want fun prints, there are a couple solid colors, too.
FLOCK THREE is known for their wide selection of waterproof accessories for travel, including many items perfect for travel with babies and toddlers.
HEETA Large Capacity Waterproof Fanny Pack
The HEETA Waterproof Pouches offer a larger capacity bag with complete waterproof protection. These belly bags are certified to keep belongings safe for up to 32 feet underwater for up to an hour.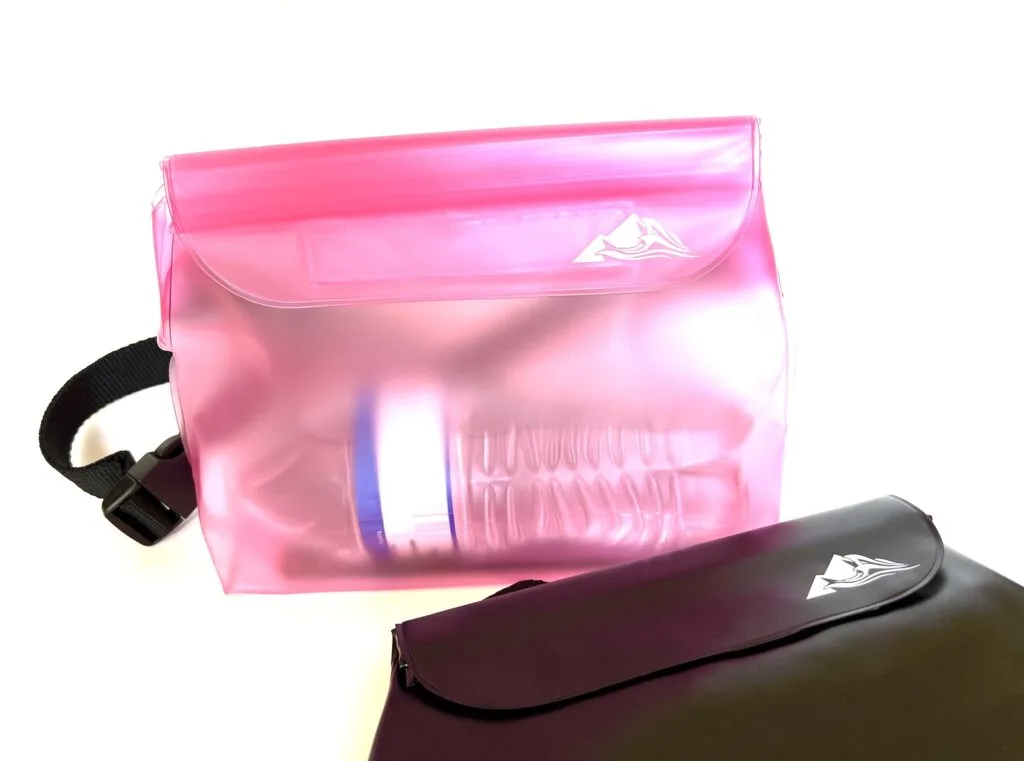 The bags come in an opaque option if you don't people being able to see what you have inside. The bum bags come in two-packs, some with opaque colors and others with see-through colored bags.
Touchscreen capability is available with these bags, however not if you choose the black or opaque colors.
If you plan on wearing the bag over your shoulder or across your body more than around your waist, this might be a better version for you.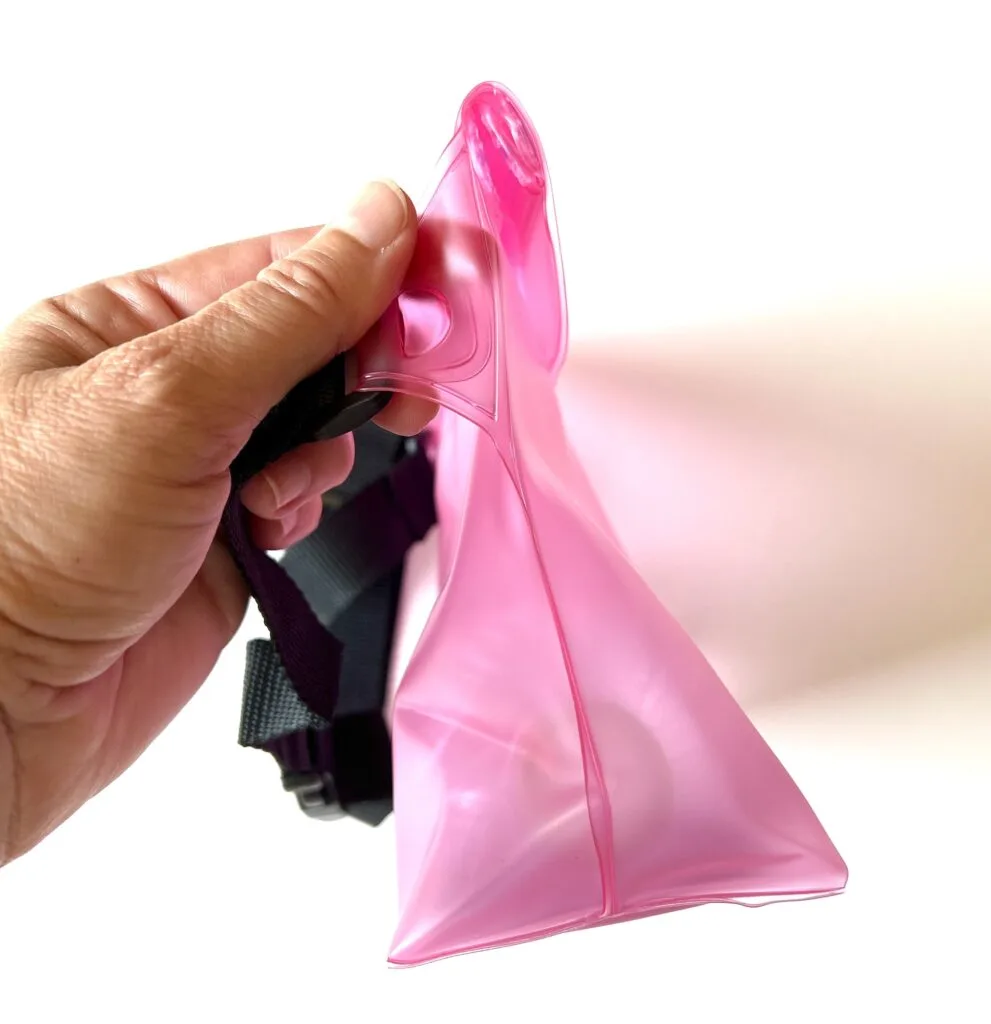 These bags did just slightly smell like a pool toy because they are made with that type of plastic.
We were actually surprised at how much you could put in the bag to keep dry. While these can be packed to lay flat, they do expand easily for whatever you need to put inside.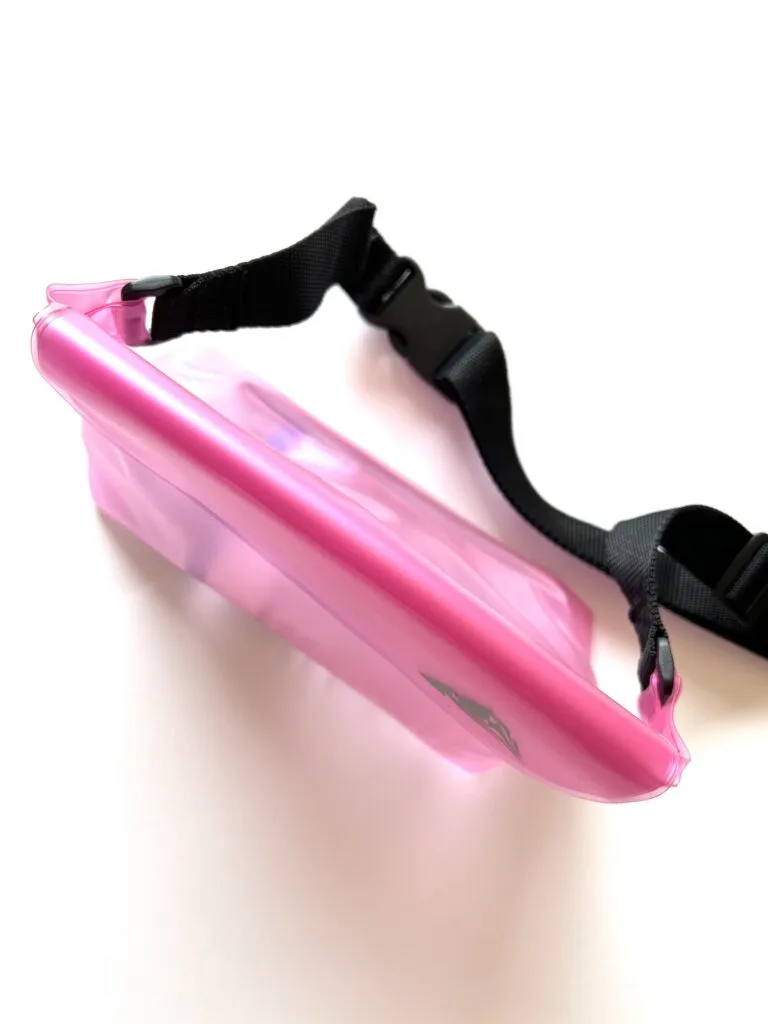 Clear Waterproof Fanny Pack
This clear fanny pack is perfect for stadiums, concerts and any other place where you need to have your items visible to be seen.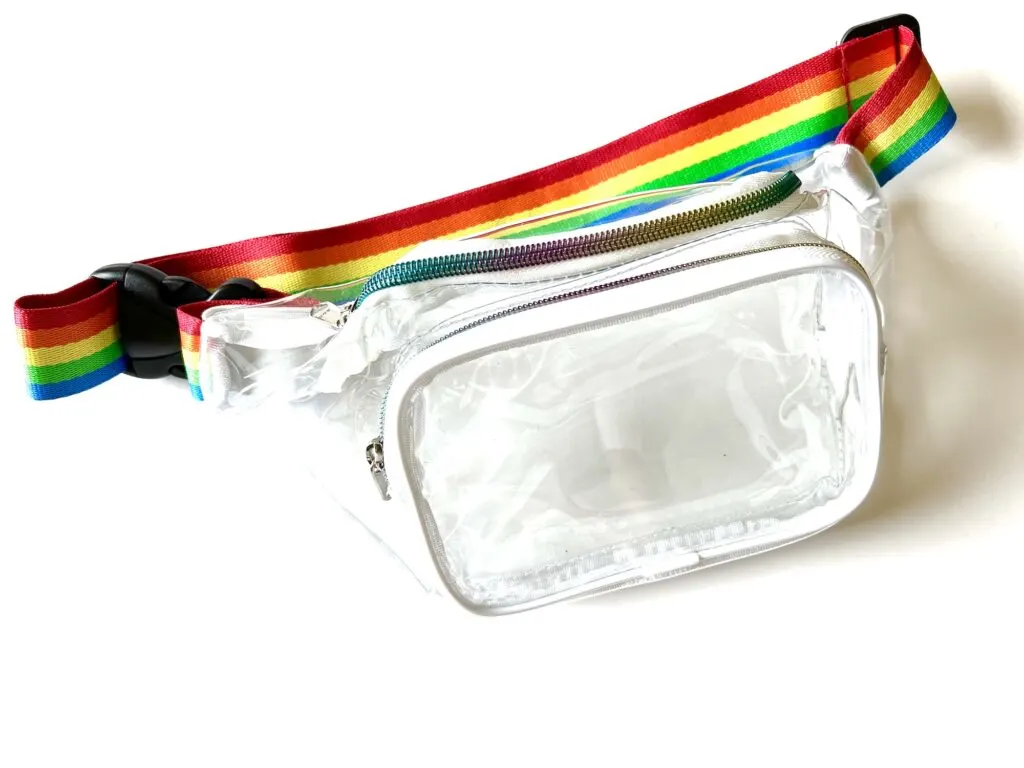 The PVC bag is waterproof. It has two zippered compartments, so that you can store items in separate areas.
This bag won't fit a water bottle. It also doesn't expand outwards too much, so don't try to put anything large or bulky inside.
This is one of the few waist bags we've seen where the clip is on the side, rather than in the back. Which can be helpful if you can't move your arms to unclip the three-prong closure when it's on your back.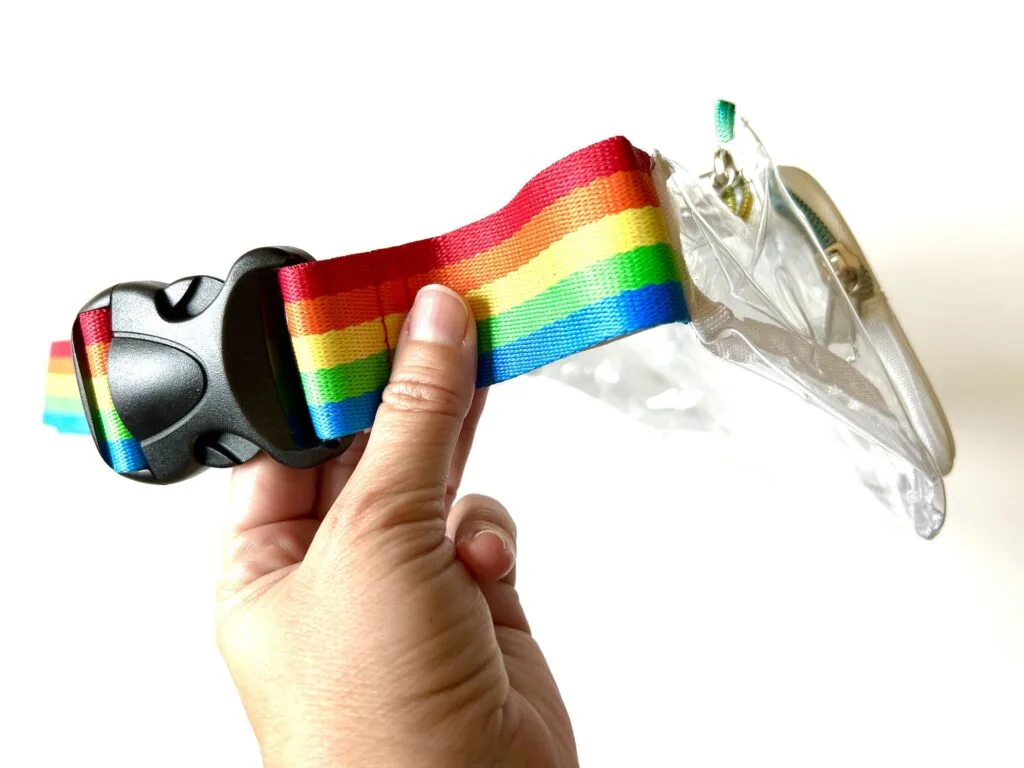 While the bag is clear, you can choose color options for the strap and zippered areas, including rainbow straps.
A similar version is on Walmart.com
Rugged Waterproof Waist Bag
The largest and most rugged of all of the waterproof fanny packs on our list is the Wealth & Strength Outdoor Waist Bag.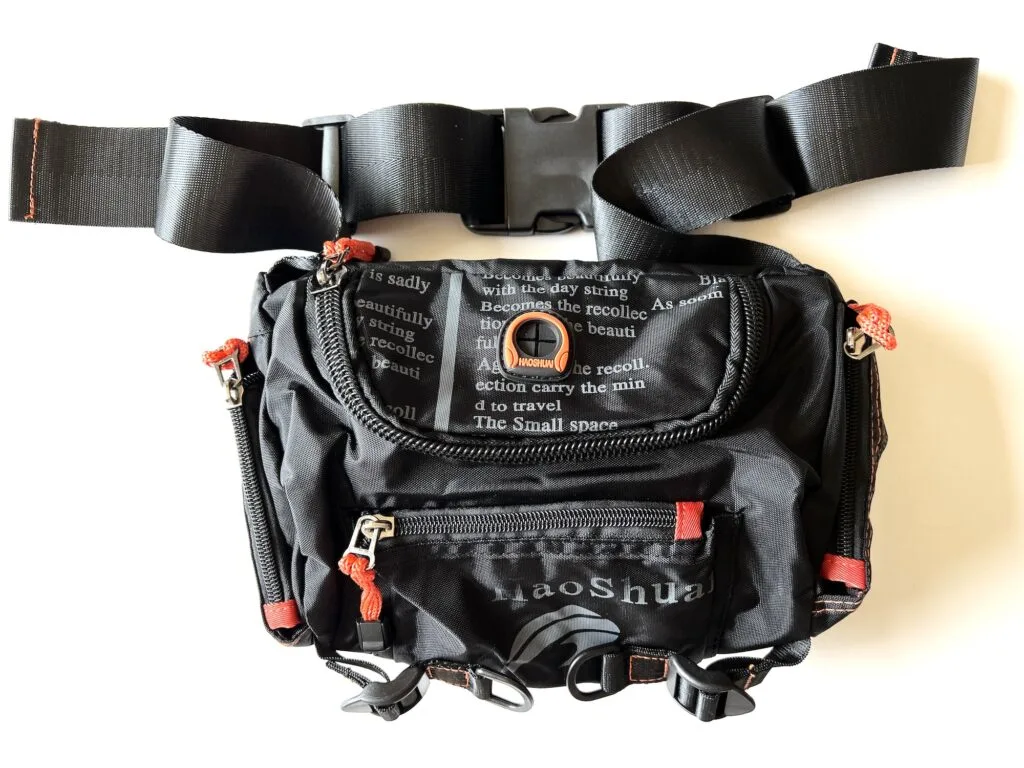 Made of waterproof nylon material, this bag will resist rips and tears better than the other plastic bags, which can be helpful when using it outdoors for sporting.
The waist strap on this bag is among the widest and thickest.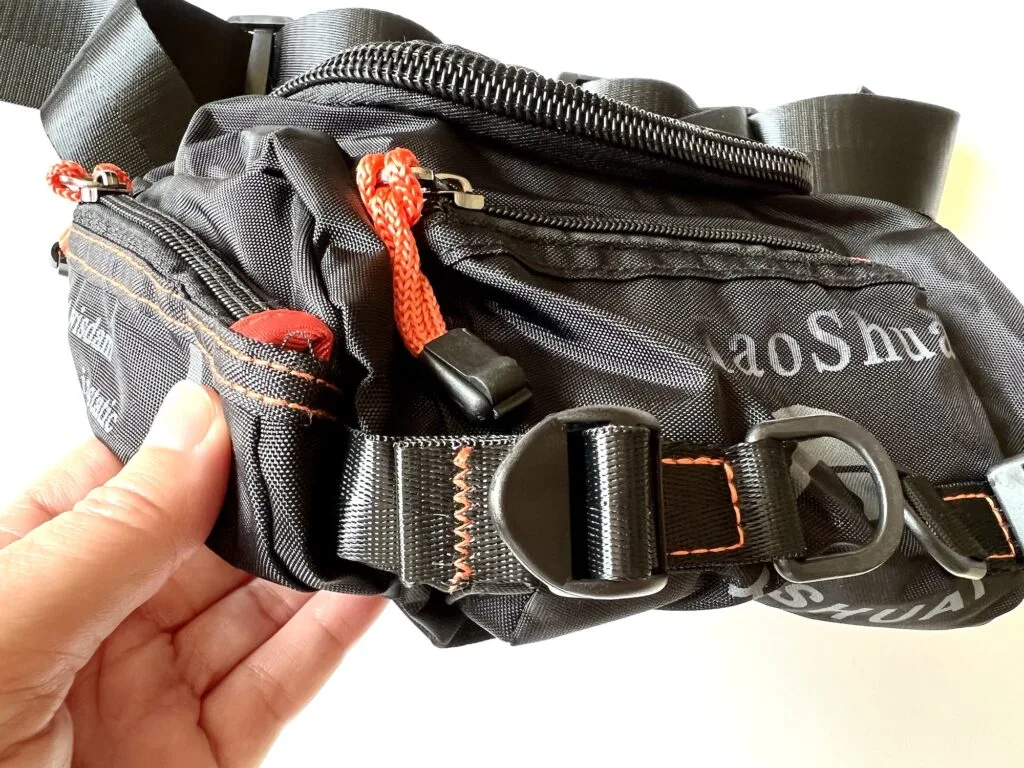 This waist bag has the most compartments of any of the bags, which is nice when you need to keep things organized. However, we found that all of these little compartments are quite small. Unless you are storing keys and smaller items, this won't help you out much.
You will also find a handy port for earphone wires to come out of the bag, as well as a clip for your keys inside, which none of the other fanny packs have.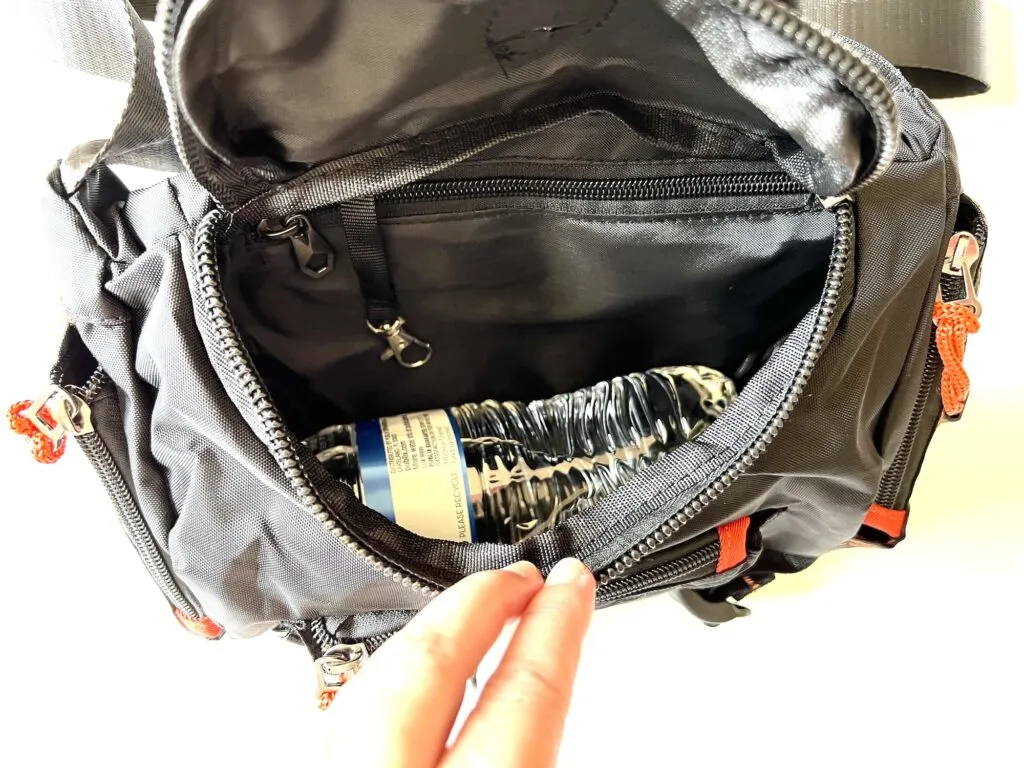 We found all of the compartments, straps and hooks to be too much for simple vacation use. This bag is big and bulky. And though it is the largest on our list, we actually weren't impressed by the storage capacity compared to some of the other bags (such as Flock Three above or the basic fanny pack shown below).
For those looking for a waterproof pack for outdoor sporting, rugged water adventures, or when you need a concealed carry fanny pack, this is the best choice for you.
Basic Black Water Resistant Fanny Pack
If you are just concerned about keeping your phone and wallet dry on water rides at a theme park, then this budget-friendly, basic waterproof fanny pack is for you.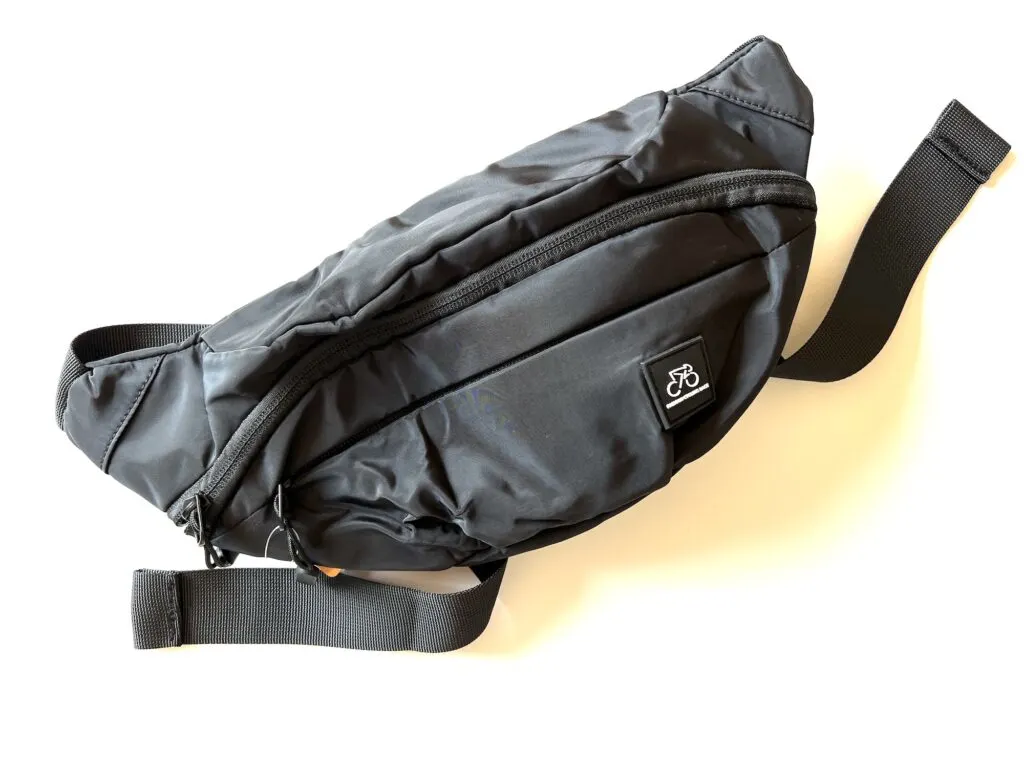 The black nylon material is water resistant, not waterproof. Which is good enough for protecting your phone from splashes on a water ride.
We were actually surprised at the quality and thickness of the material of this bag. It is quite good for being so inexpensive.
Three zippered pockets, including an anti-theft zippered compartment on the back, helps you keep things easily organized. A water bottle will fit inside this waist bag, which is perfect for theme parks.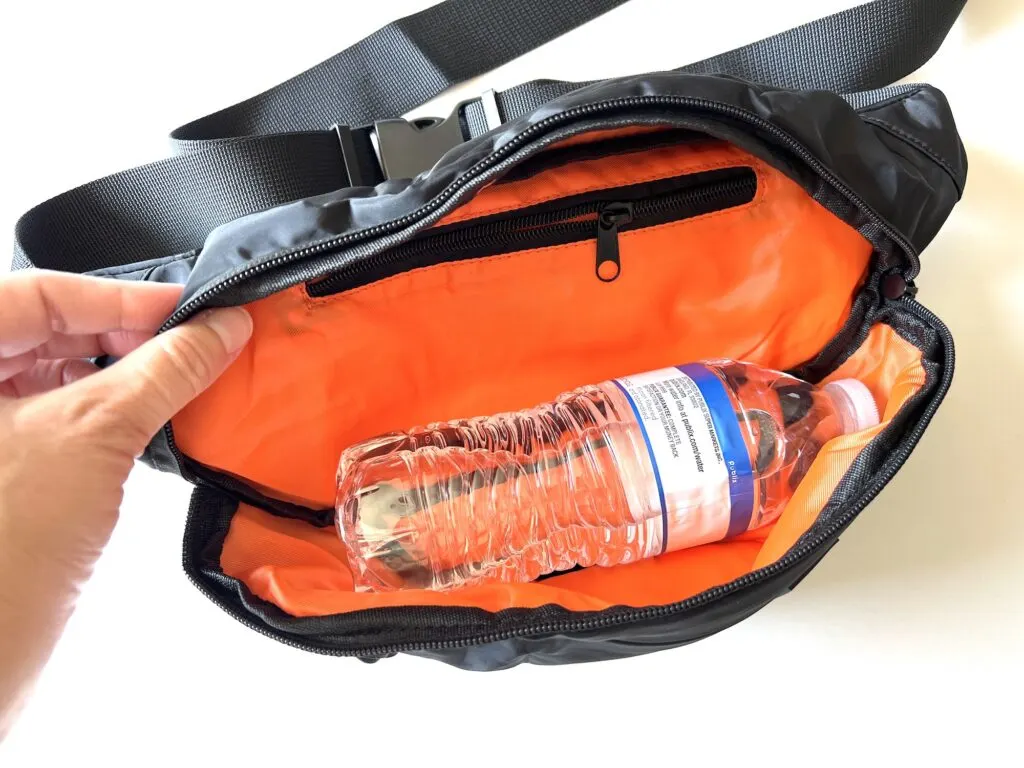 At a price point lower than the other bags, this one is perfect if you are buying a bag just for a trip and don't intend on using it much after your vacation.
Related Post: Best Bag for Universal Studios
Retro and Iridescent Fanny Packs
If you want your bum bag to make a fashion statement, then these water resistant neon fanny bags are for you!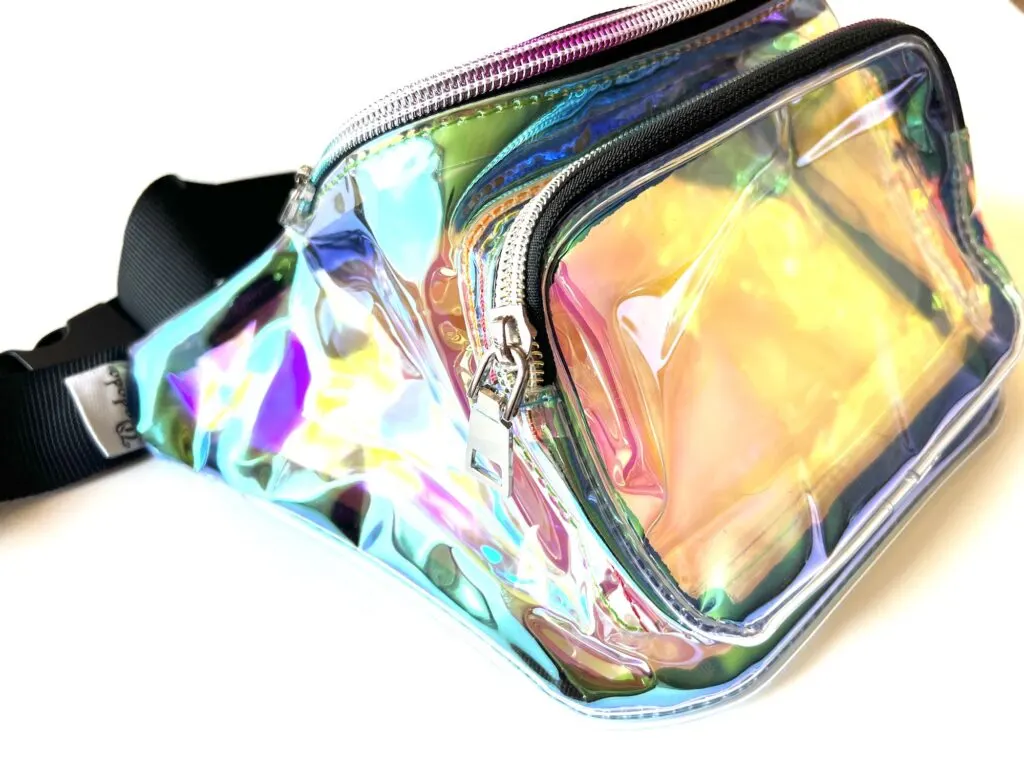 They won't protect your belongings from submersion underwater, but they do offer stylish protection from splashing at theme parks or water fights at a party.
Two zippered pockets allow you to keep your phone in the outer compartment for easy access, with cash, lipstick and personal belongings in the other compartment. The zippers do have a black lining behind them, which could definitely help in keeping water from splashing inside through the zipper.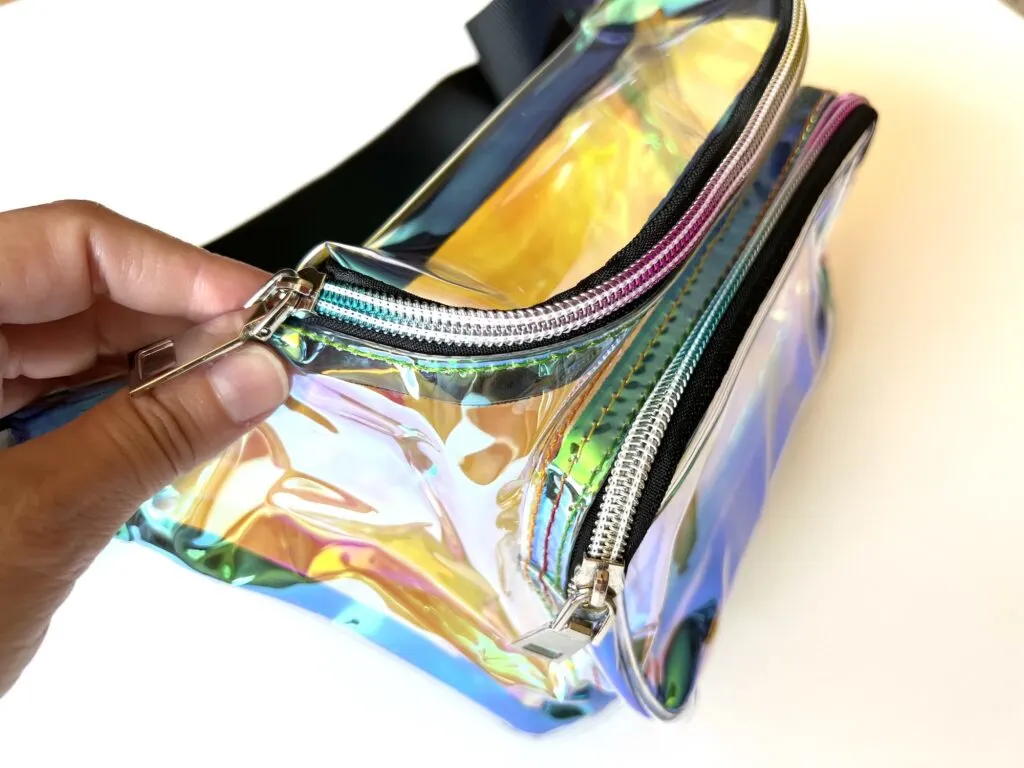 We found that the plastic that this fanny pack was made of is pretty thick, however that means that it doesn't bend or move very easily. It is also quite noisy when the plastic flexes.
The zipper didn't work great on our fanny pack, but perhaps it would get better over time.
This is definitely a great choice for teens or tweens who might not care as much about ease of use and want a pretty and unusual fanny pack instead.
A similar, but smaller version can be found in 2-packs on Walmart.com
See all of these fanny packs in our review video below: