Traveling to Orlando, Florida can be expensive. After all, the theme parks can take quite a hit on your budget, with the cost of tickets, parking, food and souvenirs.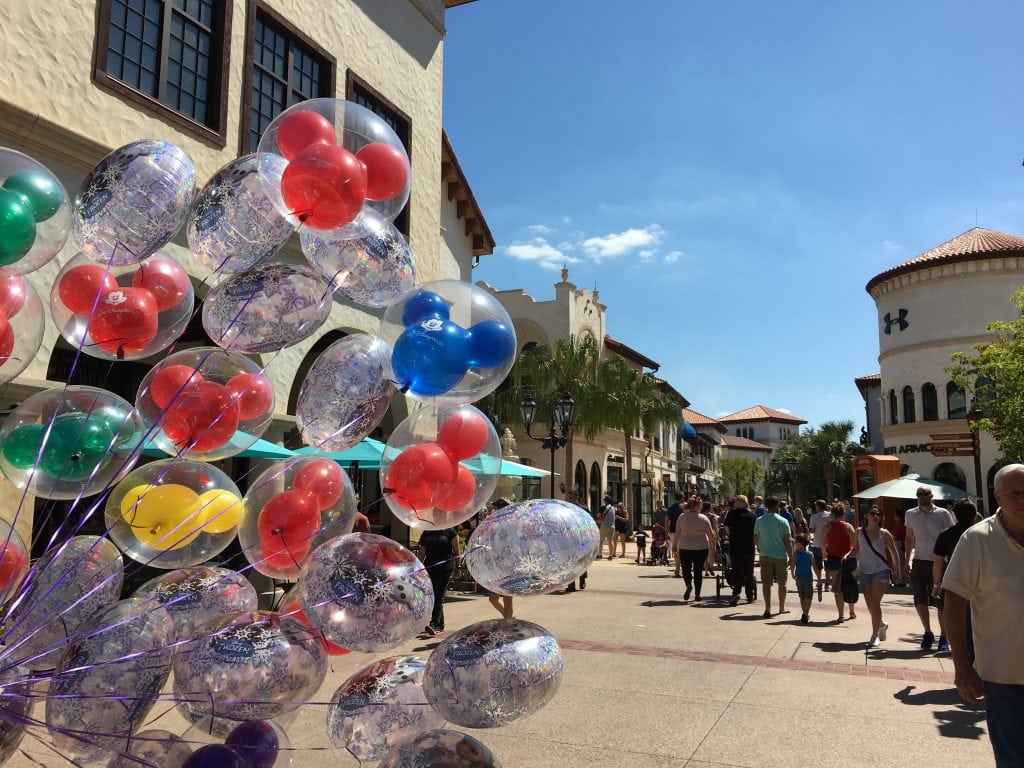 But that doesn't mean that you can't have a great time in Orlando if you're on a budget!
Here are some amazing free things to do in Orlando.
Theme Park Experiences without a Ticket
Disney Springs
The shopping and entertainment district of Walt Disney World Resort is as magical as the theme parks in its own way. The outdoor shopping area features 120-acres of unique boutiques, award-winning restaurants and lively entertainment in four distinct neighborhoods: The Landing, Marketplace, West Side and Town Center.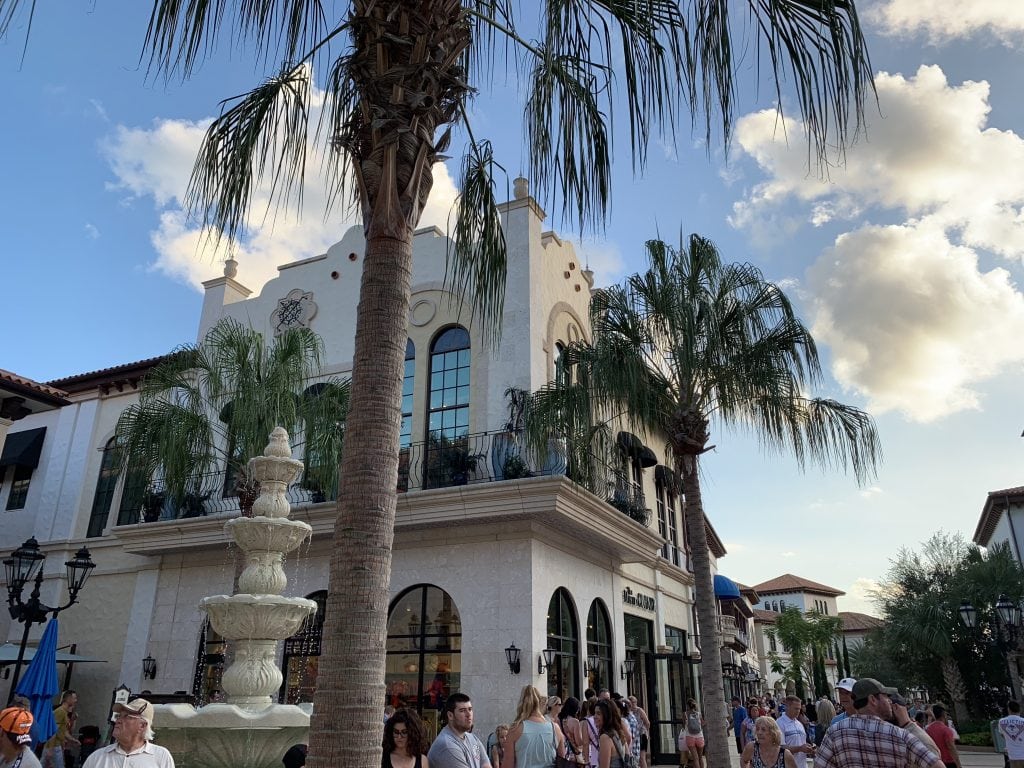 Kids can play for free in the Lego store. Score some free snacks at Disney Springs, too. You can even get a mini-makeover at Sephora or Origins (see our video in the store).
Don't forget to get a free cupcake at Sprinkles Bakery, too!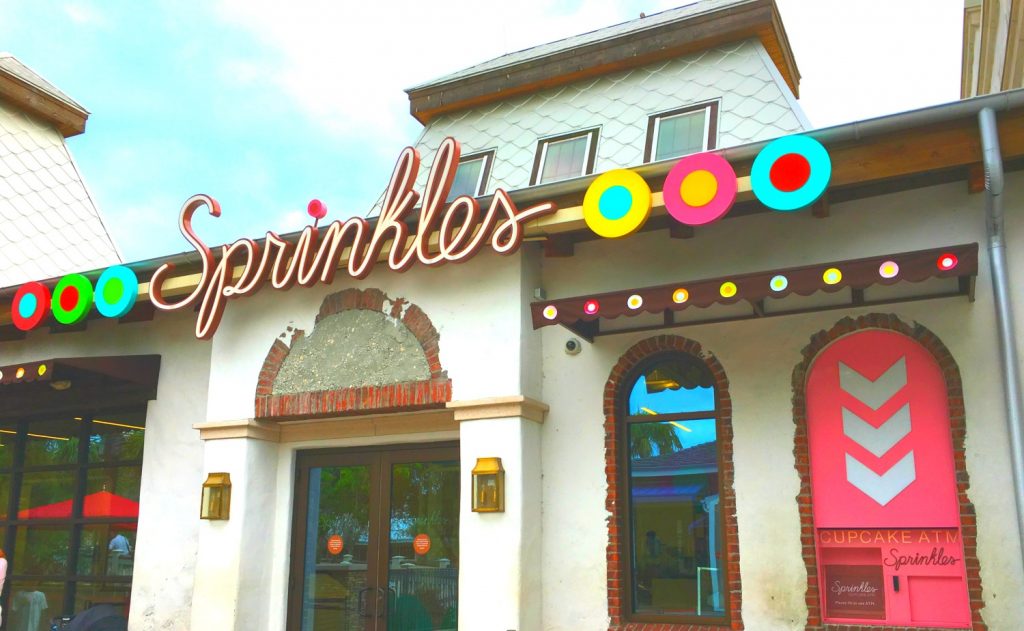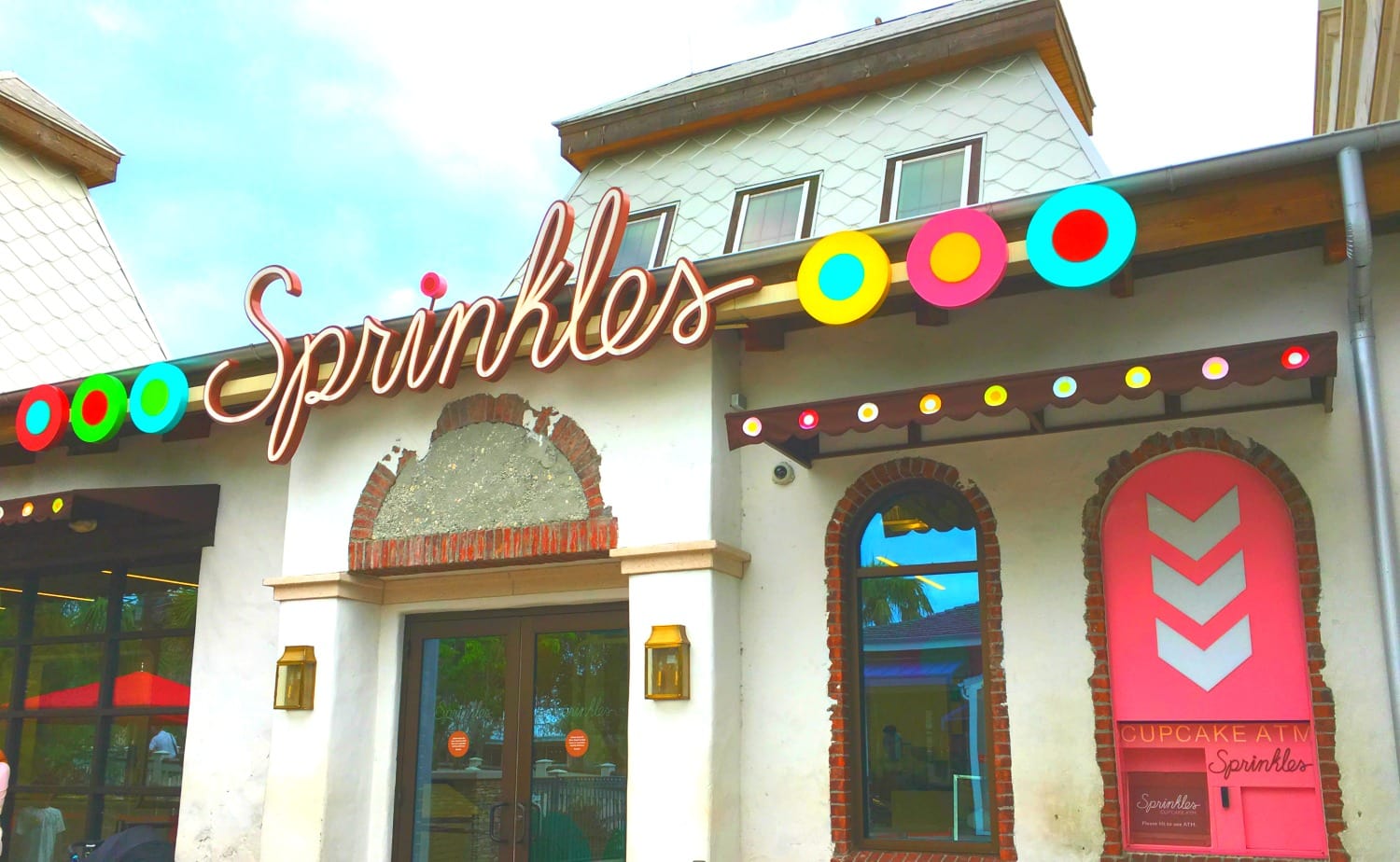 Parking is free.
Universal CityWalk
This action-packed hotspot features an eclectic collection of themed restaurants, nightclubs, a movie theatre, shopping and non-stop entertainment.
Plus, parking is free for everyone after 6 p.m.
Take in the sights and sounds of Universal CityWalk, and then board the free water taxi service to cruise canals that meander throughout Universal Orlando Resort.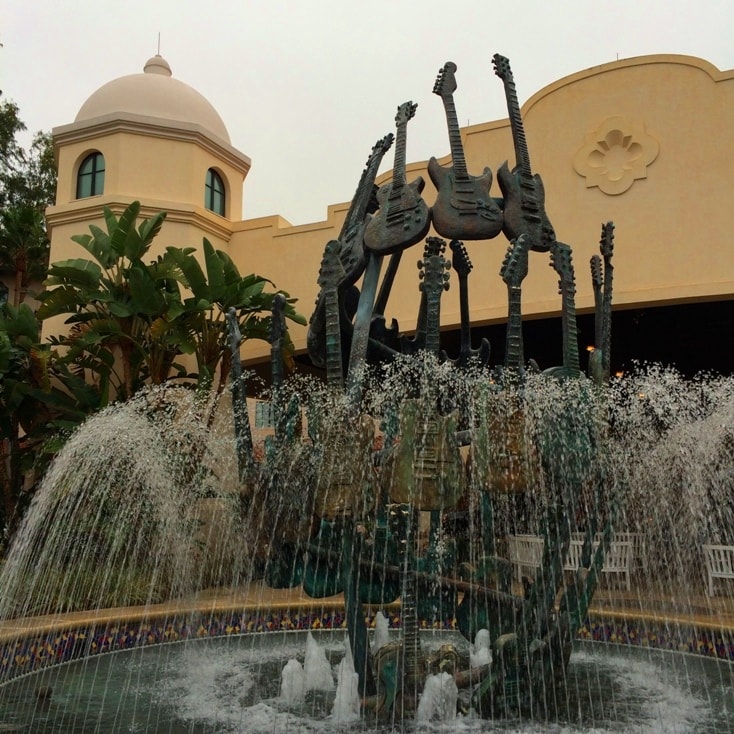 Hop off to explore the resorts and entertainment along the way including Musica della Notte (Music of the Night), a free evening of music at Loews Portofino Bay Hotel. Or check out the musical history in Hard Rock Hotel.
Disney's BoardWalk
Take a step back in time at Disney's Boardwalk, a quarter-mile promenade boasting endless charm and architecture inspired by 20th century coastal destinations like Coney Island.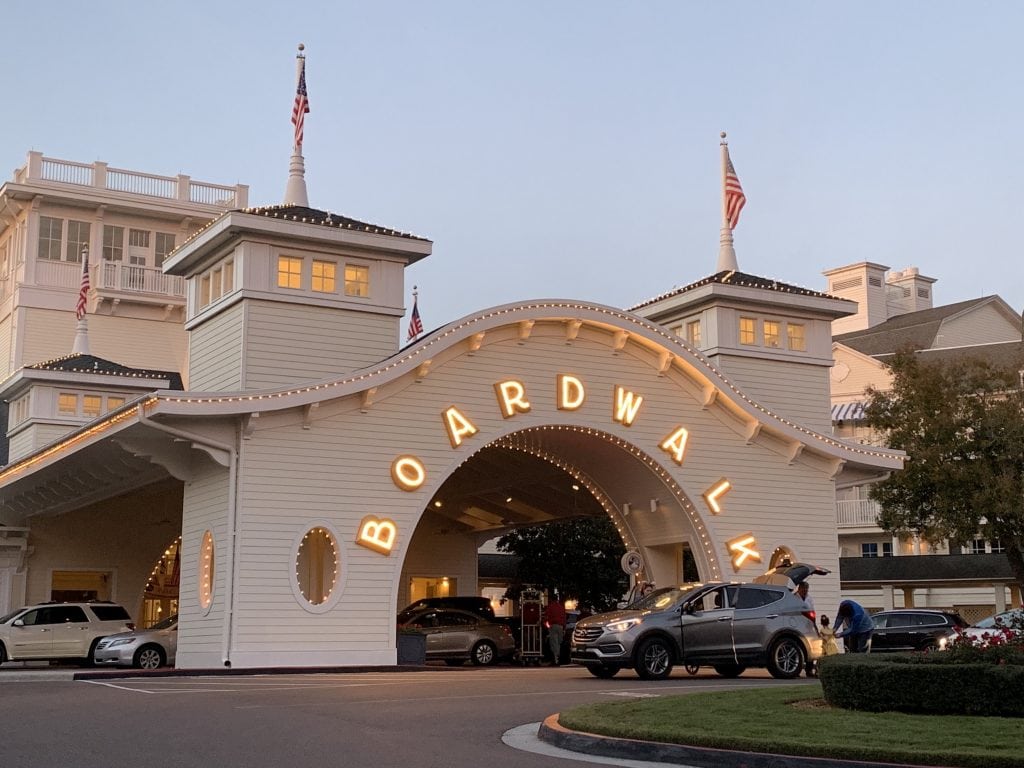 Watch street entertainers, take a boat ride through the Disney waterways (especially enjoyable at sunset), and tour one-of-a-kind shops.
Entertainment is generally held at night time.
While there is free parking, this is one of the resorts that often closes their parking lots to guests without a hotel reservation or dining reservation. It's nice to visit here, but you can't always guarantee being able to get access.
Free Gardens in Orlando
About 15 minutes from downtown Orlando, enjoy three miles of paved, scenic walkways through luscious gardens, a butterfly garden and a house museum that dates back to the 1880s at Harry P. Leu Gardens.
The first Monday of every month is free admission at Harry P. Leu Gardens.
Leu Gardens also has a monthly free story time indoors, bringing books to life for little ones.
Free Outdoor Movies in Orlando
There's nothing better than watching a movie under the stars on a beautiful night in Orlando – especially if it's free! Outdoor movies happen regularly throughout the year. Pack a picnic, bring a blanket, and pick a spot on the grass for a memorable evening.
Popcorn Flicks in the Park screens family-friendly films on the second Thursday of the month in the town of Winter Park.
More free outdoor movie options include: Sunset Cinema in Altamonte Springs on the second Saturday of the month, Family Movie Night at Old Town on Sundays, Movieola at Lake Eola (April-September).
Free Museums in Orlando
Several Orlando museums offer free admission year-round, including City Arts Factory, Crealdé School of Art Galleries, Grand Bohemian Gallery and The Cornell Fine Arts Museum – offering an intimate and unique experience in Winter Park with more than 5,000 works ranging from antiquity to contemporary.
Free museums boasting Florida's history include Winter Park Historical Museum, Winter Garden Heritage Museum, Holocaust Memorial Resource and Education Center of Central Florida and Central Florida Railroad Museum.
Just north of Orlando, visitors can explore the life and works of famed author Zora Neale Hurston at the Zora Neale Hurston National Museum of Fine Arts in historic Eatonville.
In addition, several Orlando museums offer free admission days throughout the month, including The Charles Hosmer Morse Museum of American Art, which houses the world's most comprehensive collection of dazzling works by Louis Comfort Tiffany, and the Orange County Regional History Center, where visitors can journey through 12,000 years of Central Florida history.
Free Wine in Orlando
Travel through the rolling hills of Clermont for an unexpected Florida wine experience at Lakeridge Winery. Stop by any day of the week for complimentary wine tours, tastings and a picturesque view of the 80-acre vineyard.
Or visit Florida's only sustainable winery Quantum Leap, offering free tours and wine samples in the tasting room. Check out my friend Kelly's review of wine tasting at Quantum Leap Winery in Orlando.
Natural Springs
Okay, so not all of these natural springs are completely free. But the cost is so low that we've decided to add them to the list.
Located along the shore of spring-fed Wekiva River, Wekiva Island is an eco-friendly oasis that invites visitors to spend the day lounging in Adirondack chairs, playing volleyball, swimming in the cool waters and listening to live music for just $1 admission per person.
Just a short drive north of Orlando, visitors can get up close and personal with Florida manatees at Blue Spring State Park, home to the largest spring on the St. Johns River, making it a designated refuge for the manatee population. The manatees can be spotted in the largest numbers during the winter and early spring months. Admission is $6 per vehicle, $4 if just one person in vehicle.
Worth a day trip, De Leon Springs State Park boasts clear waters, lush trails and a massive photo-worthy bald cypress tree. While at the park, visitors can grab lunch at the popular Sugar Mill Restaurant, a replica of the original 1830s sugar mill that once churned the waters of the nearby spring run. Admission is $6 per vehicle, $4 if just one person in vehicle.
Trails and Parks
An entire day could be spent strolling, playing, and relaxing at Orlando's iconic 43-acre Lake Eola Park, located in the heart of downtown. Picnic along the shore, feed the resident swans and catch a free concert at the amphitheater. Soak in spectacular views of Orlando's skyline and marvel at the massive fountain that dances to jazz music every night at 8 p.m. and 9 p.m.
The recreational trail system is Central Florida's best kept secret with hundreds of miles of paved and natural trails for biking, walking and exploring. Whatever adventure you choose, it's free to journey through the trails of Central Florida: Seminole County trails, Orange County trails, Lake County trails and Volusia County trails.
For a primitive Florida adventure, hike through Black Bear Wilderness Trail, a 7.1-mile (11.4-km) loop through wetland habitats and along the St. John's River.
Do Good in the World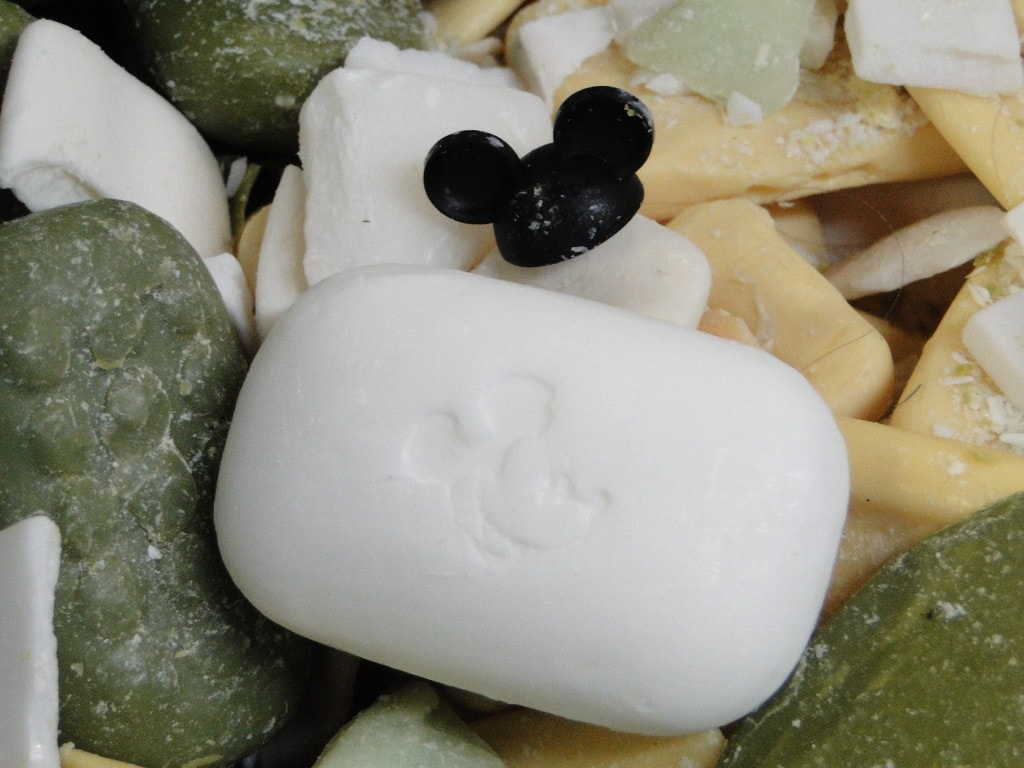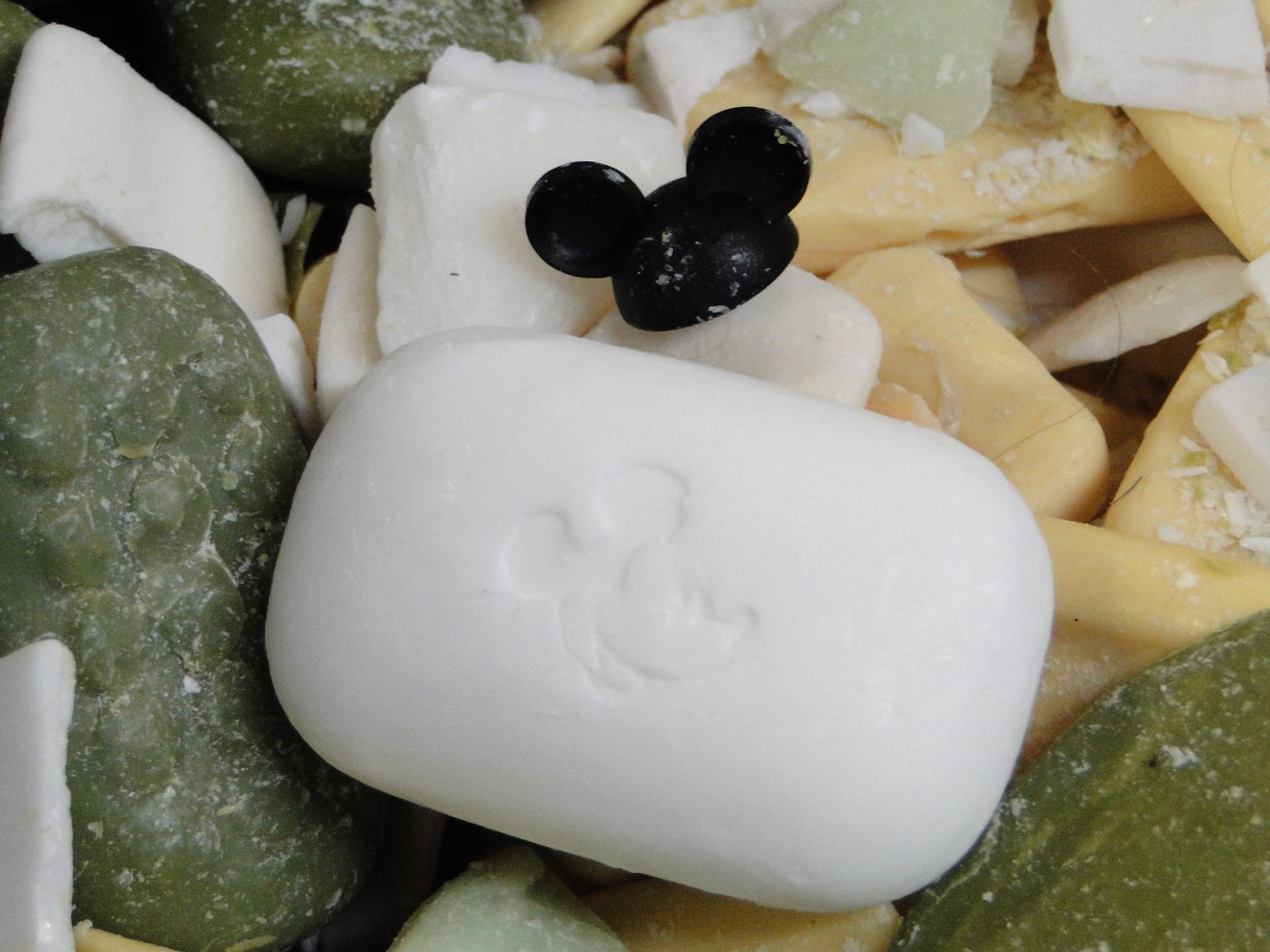 The international headquarters of Clean the World are located in Orlando. This non-profit sanitizes toiletries collected from resorts around the country to send to people in need around the world. Volunteer at their headquarters to sort donations.
More Things to Do In Orlando
Check out even more unique things to do in Orlando. These 100 Things to Do in Orlando Before You Die are among the best attractions in central Florida.
And if you're looking for kid-free activities, try one of these 49 Things to Do for Adults.