Minions are without a doubt one of the most popular characters at Universal Studios. For everyone that loves these pint-sized yellow henchmen with one or two eyes, you will be thrilled with the new Minions Land debuting at Universal Orlando.
A brand new Minions attraction will debut at Universal Orlando in Summer 2023, along with a Minions-themed cafe. These two Minion-themed destinations will join the existing Despicable Me Minion Mayhem attraction, creating a new Minion land at Universal Studios.
Say whattt?!?!?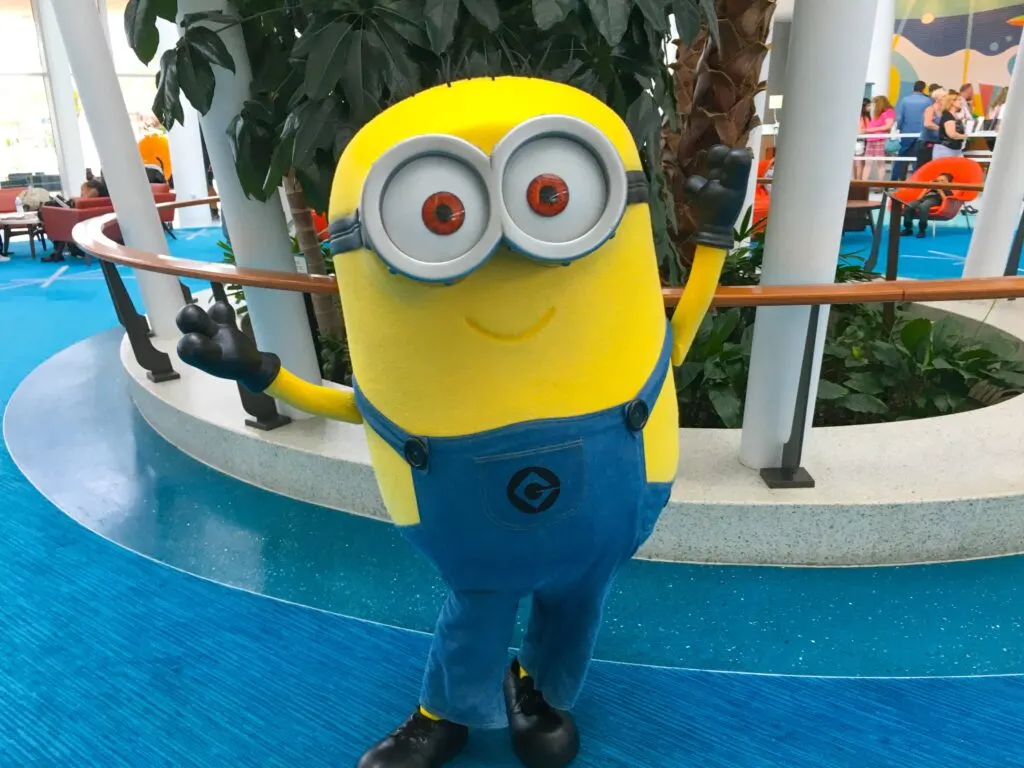 Here are all of the details of what we know about Minions at Universal Studios Orlando.
New Minion Ride
The new Minions attraction is called Illumination's Villain-Con Minion Blast. It is inspired by the 2022 movie, "Minions: The Rise of Gru."
Guests will be transported to Villain-Con, which is the worldwide criminals convention where hopeful supervillains see if they have what it takes to join The Vicious 6, a collection of the world's most notorious supervillains.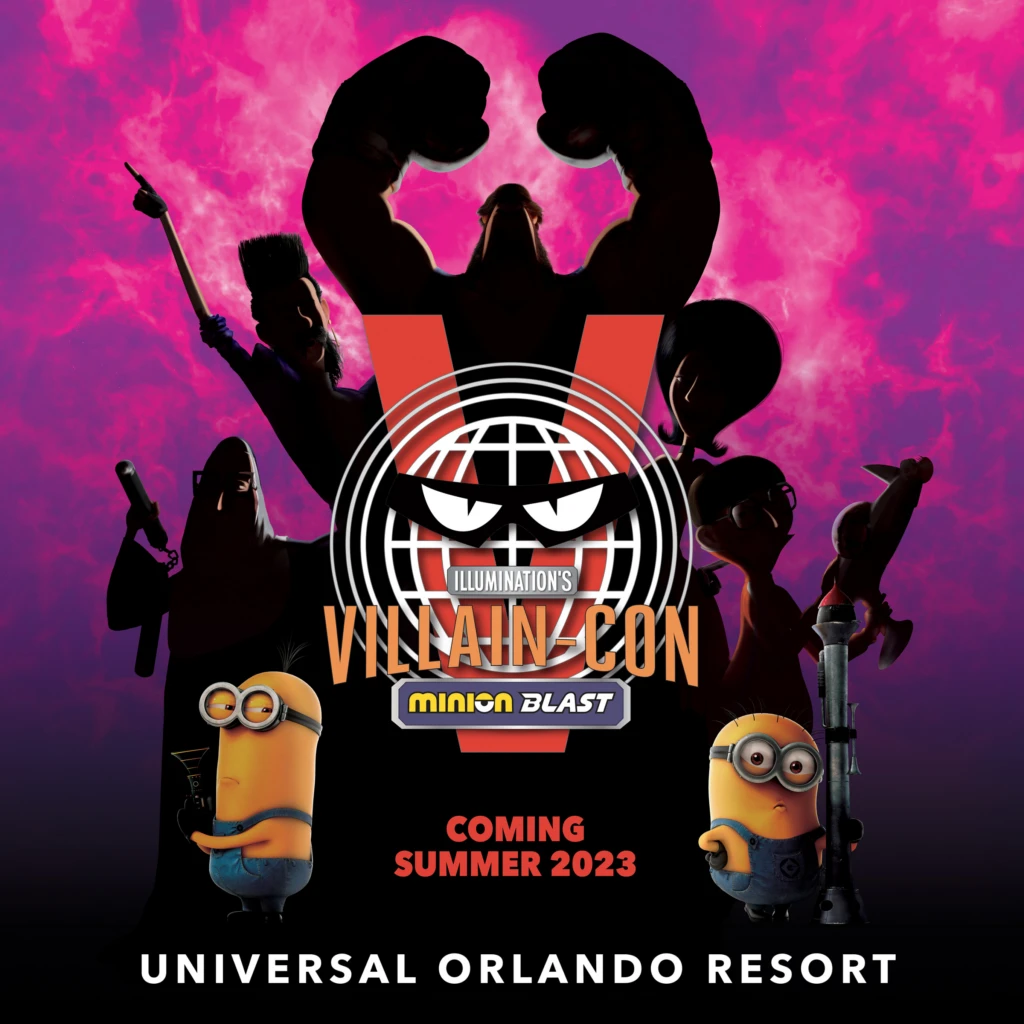 According to Universal Orlando Resort, the family-friendly attraction is an "interactive, blaster game experience" where guests will put their "villainous skills to the test as they compete against each other in a bid to join the ranks of the franchise's most infamous supervillains."
The highly immersive attraction will debut "innovative screen technology" along with "state-of-the-art gaming interactivity and elaborate physical sets" that will make you feel as if you are part of Villain-Con, too. Earn points as you blast items in villainous scenes straight out of a Minions movie. You will "be competing "compete against each other in a bid to join the ranks of the franchise's most infamous supervillains," according to Universal.
The more mischief you cause the better, because these are the Minions after all!
Instead of a ride vehicle, guests will step onto a motion-based pathway that winds and glides through scenes.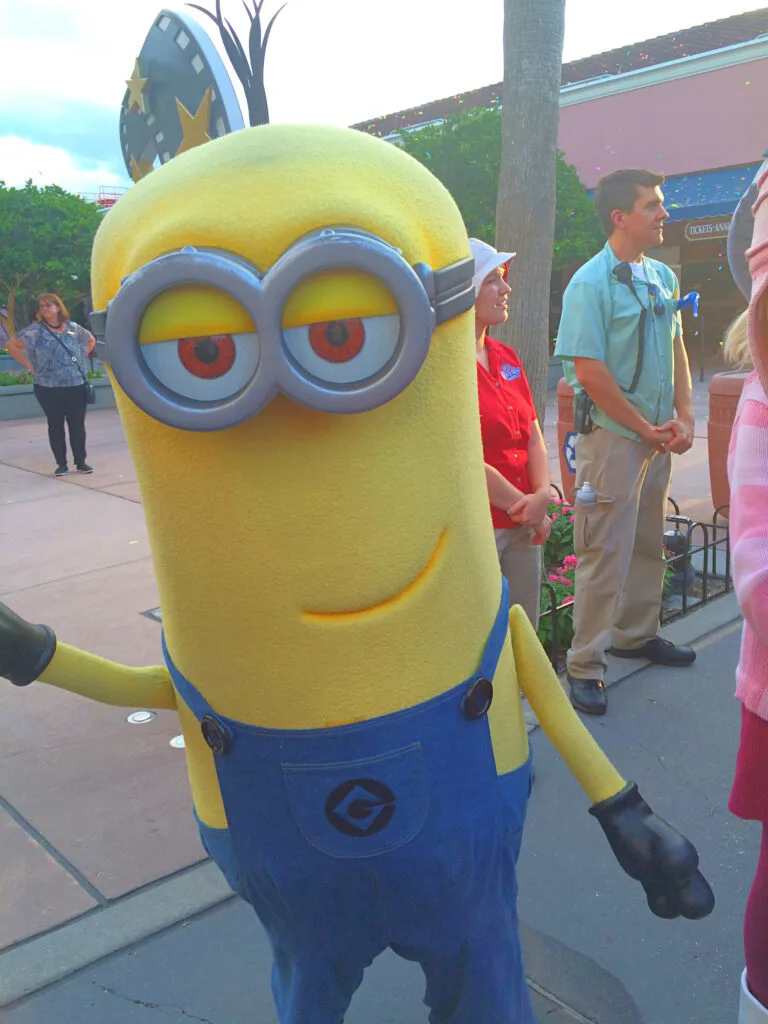 The ride was developed in collaboration between Universal's creative team and Illumination filmmakers.
The new Universal Studios ride will be located where the Shrek 4-D attraction used to be.
Minions Cafe
You will be able to dine like a Minion at the new Minion Cafe in the Minions Land.
Casual foods such as salads, sandwiches, soups and snacks will be on the menu.
We all know that bananas are the Minions' favorite food, so expect items featuring the fruit!
A super cute and colorful Minion Cafe already is open at Universal Studios Hollywood.
We're expecting the cute Minion sipper to be available here, too. And be sure to find the adorable Minion popcorn buckets in the theme park!
Related Post: Make These Cute Minion Pen Toppers!
Despicable Me Minion Mayhem
A Minion-themed attraction is already open at Universal Studios Florida theme park.
The simulator ride has you joining Gru and the Minions, along with Gru's daughters, to help with Gru's latest scheme.
As you travel through Gru's super villain laboratory, keep in mind that this attraction is one of the worst Universal rides for motion sickness!
Where are the Minions at Universal Orlando?
Even though Minion land hasn't officially opened yet, you can still meet Minions at Universal Orlando.
Minion characters are available to meet after leaving the Despicable Me Minion Mayhem Ride. Hours and times are not guaranteed, so be sure to ask a Team Member on the day of your visit for more details.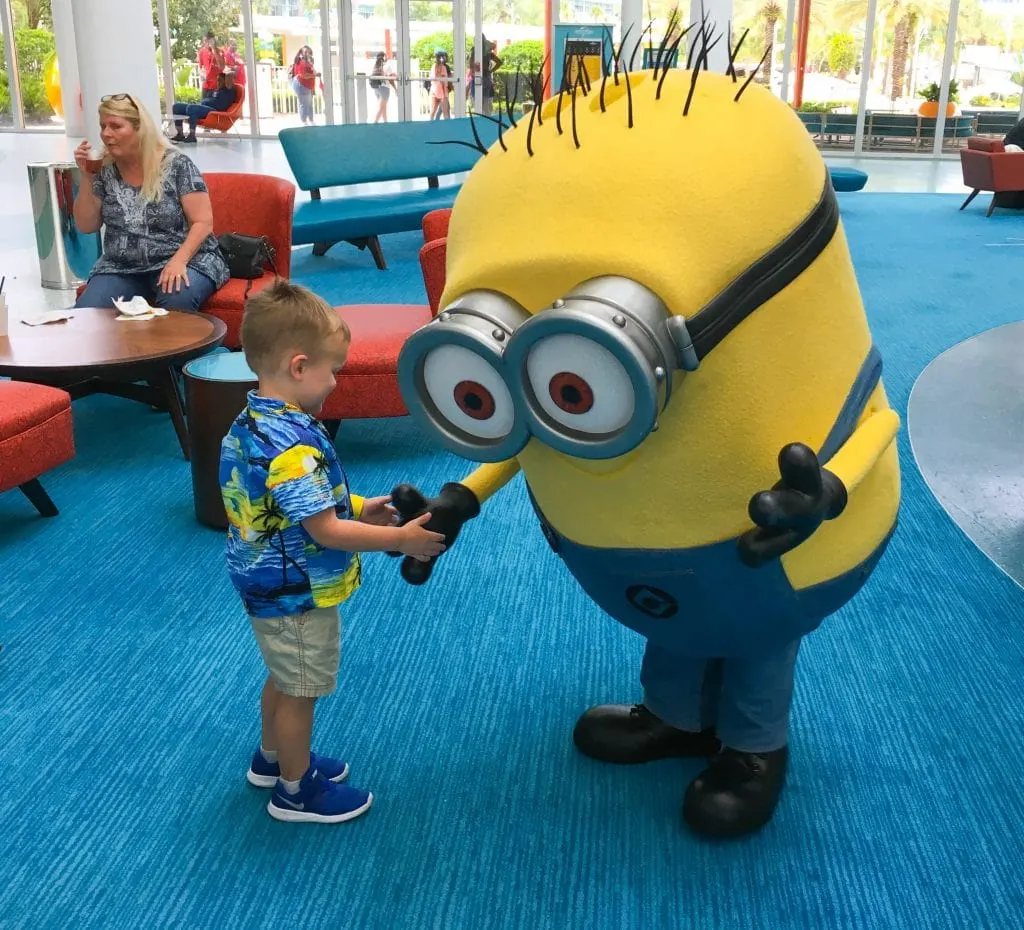 We were able to see Minions and other Universal characters in the lobby of Cabana Bay Beach Resort when we checked in.
Minions are also in the Superstar Parade in the Universal Studios Florida theme park.
There used to be a Minion character breakfast, but it was closed in 2020 and has not yet returned.
You can stay in a Minion Suite at Portofino Bay Hotel, one of the on-site hotels at Universal Studios Orlando.
If you fly to Orlando and travel from the Orlando International Airport to Universal Studios, be sure to check out the Universal gift shops with great Minions background for photos!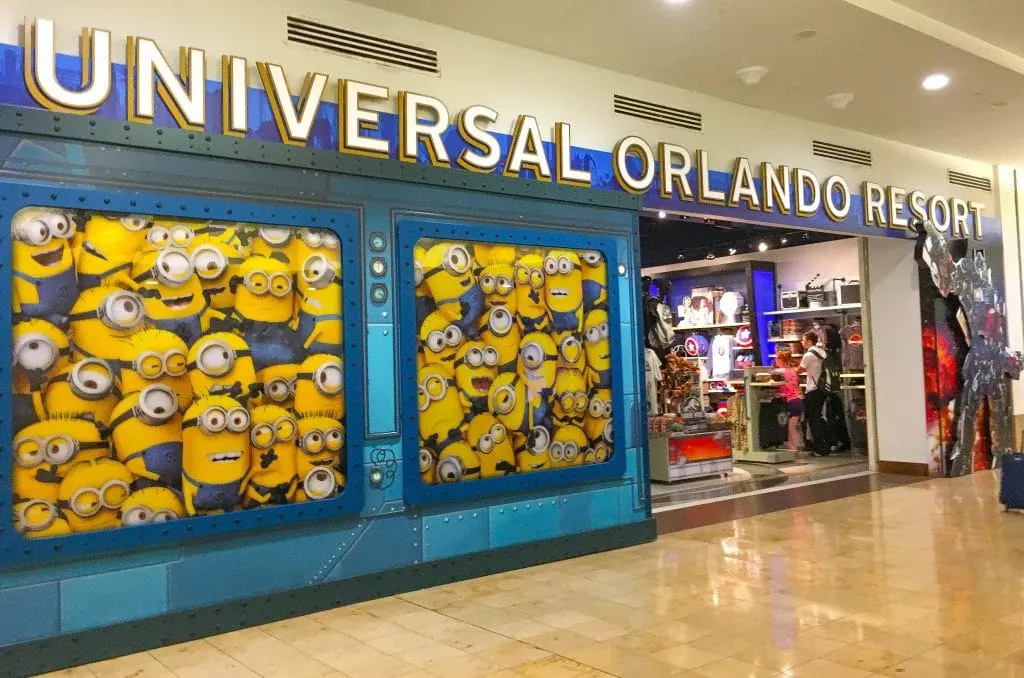 If you love Minions, then you are sure to love Universal Studios Minion Land opening in 2023.