If you need to leave a Universal Studios theme park to go back to the hotel or eat outside of the parks, can you re-enter?
It is a common question and the answer can definitely change the way that you enjoy your day. If you are wondering can you leave Universal and come back, here is everything you need to know before exiting theme park.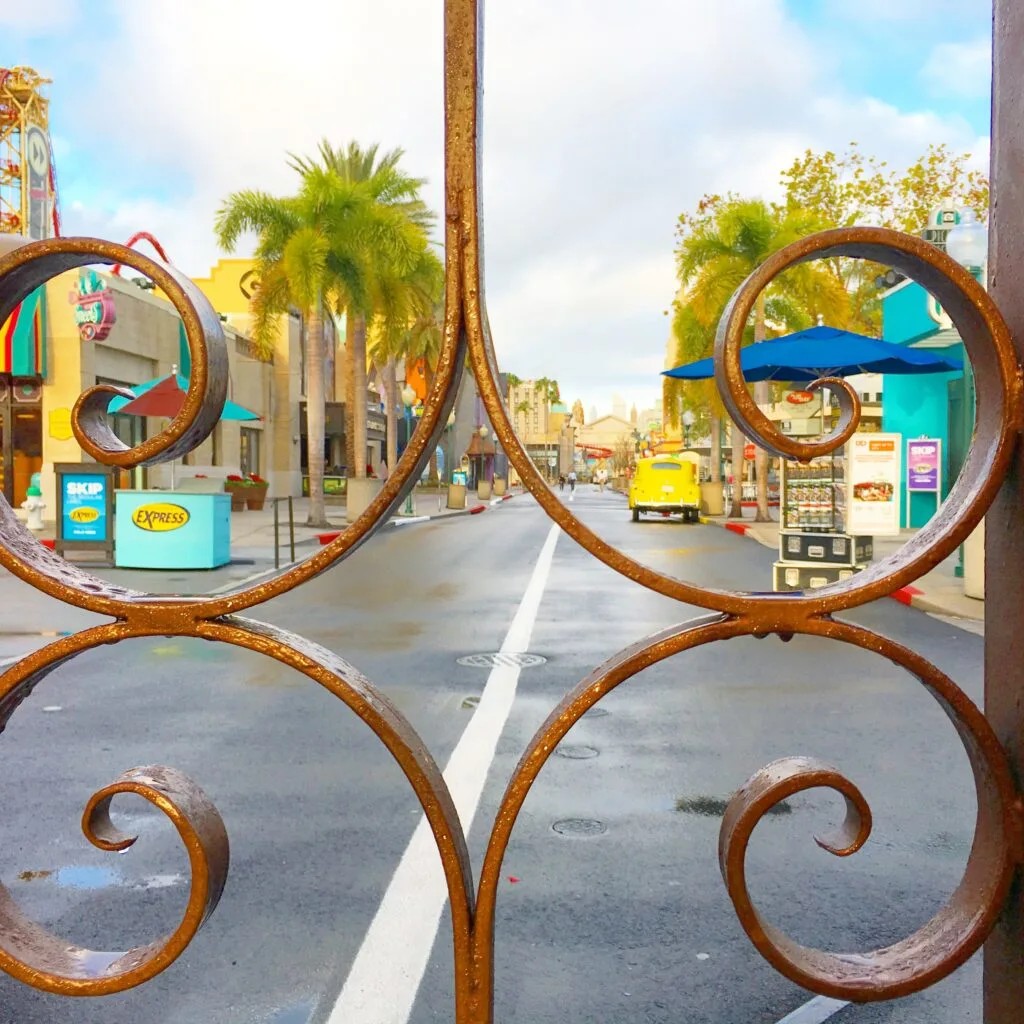 Can You Re-Enter Universal Studios After Leaving?
Yes, Universal's official policy is that you can re-enter their theme parks after leaving. However, you do have to re-enter on the same day.
You will need to re-enter the theme park before closing time on that day. Once the park has closed for the night, you will no longer be able to re-enter and use a one-day ticket.
Or, for multi-day tickets, as soon as the park has closed, one of your multi-day passes will be used up.
What Do I Need to Re-Enter the Theme Park?
You will need to scan your original theme park ticket that you used to enter earlier in the day.
Upon first use of your Universal Studios ticket, your fingerprint will be scanned. This will forever link the ticket to your unique fingerprint. This prevents people from sharing theme park tickets or reselling them to others.
Along with your ticket scan, you will need to scan your fingerprint, as well, to make sure that you are the person who owns the ticket.
If you have paper tickets, be sure that you know whose ticket belongs to which person. Mixing these up can cause a lot of delays and headache when trying to re-enter the parks.
A good idea is to write the name of each person on the ticket if it is not already printed.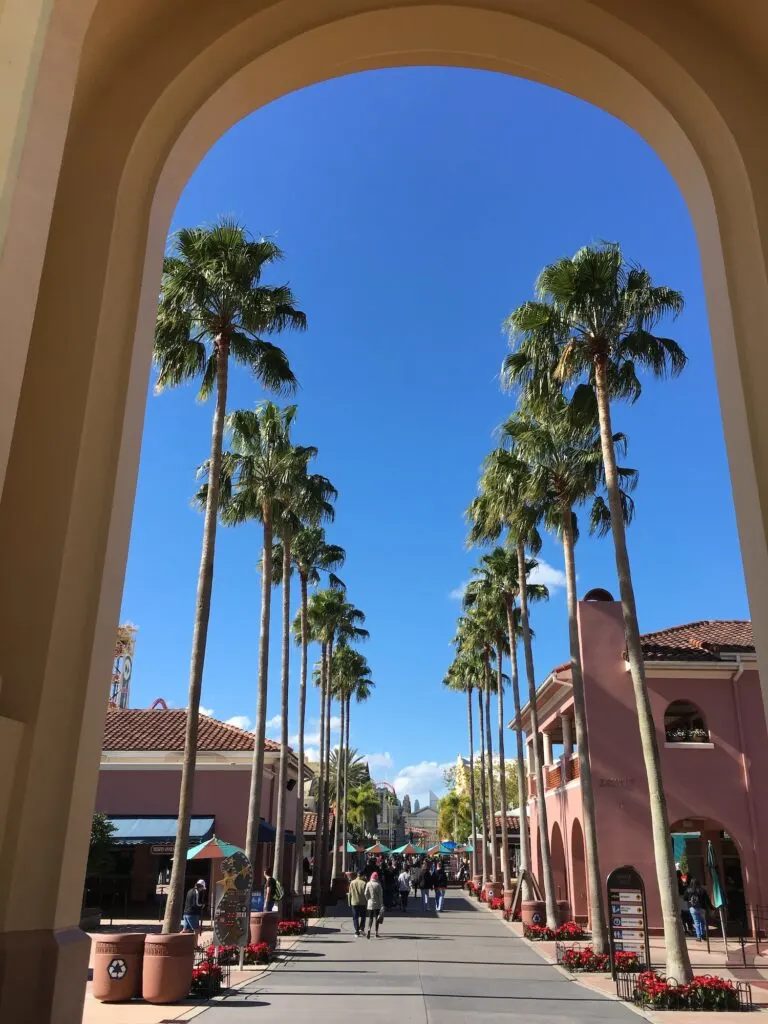 There are more vaping locations outside of the theme parks than inside. You might find it easier to leave the parks to vape at Universal CityWalk and then re-enter.
How Do I Re-Enter the Theme Park?
You will re-enter a theme park in the same way you would enter for the first time.
Go to the main entry gates and scan your ticket and finger.
There is no special entry gate for re-entering the park.
You cannot avoid lines because you are re-entering.
If you have left a secure area in the theme park or Universal CityWalk, you will need to go back through a security screening before re-entering.
Related Post: Best Breakfast Locations at Universal CityWalk Orlando
How to Re-Enter Using a One-Park Ticket
If you have a one-park ticket, whether for one day or for multiple days, you must only re-enter the original park that you started with earlier in the day.
For example, if you entered Universal Studios theme park in the morning and scanned your fingerprint with that ticket, you can only re-enter Universal Studios all day. You will not be able to re-enter in Islands of Adventure, which is a separate theme park.
Related Posts: How to Save Money on Your Universal Vacation buying Sam's Club Universal Tickets or Costco Universal Tickets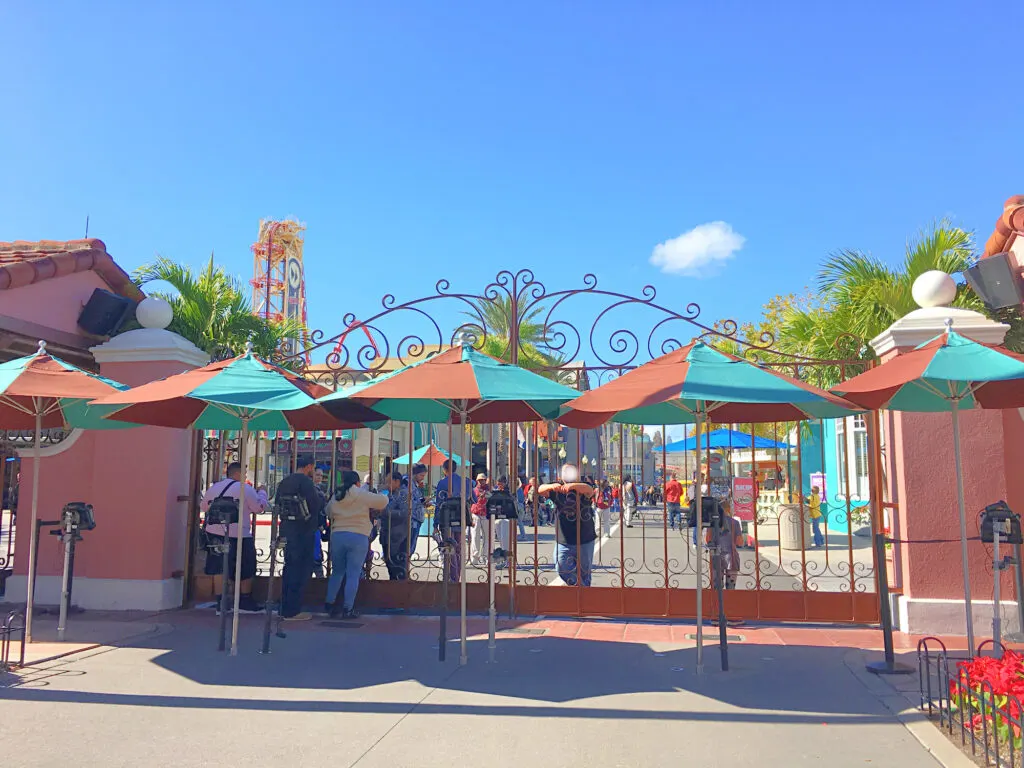 How to Re-Enter Using a Two-Park Ticket
If you have a Universal Studios ticket that allows for two parks each day (known as a park to park ticket), you can enter either of the parks at any time.
Which means that you can exit one park (for example, Universal Studios) at lunch time and come back to the second park (in this case, Islands of Adventure), after dinner if you would like. Or vice versa.
You will be able to enter and leave each of the two Universal Orlando Resort theme parks as many times as you would like if you have a park to park ticket.
Here are all of the ways to get between Islands of Adventure and Universal Studios in Orlando.
***Get Discounted Universal Theme Park Tickets from
Get Away Today!***
We love this Official Universal Ticket Reseller for their customer service and money-saving tickets.
Do I Need a Hand Stamp?
The days of getting your hand stamped to re-enter a theme park are long gone in Orlando. Once fingerprint technology was introduced, there was no need to have hand stamps anymore.
No, you will not get a hand stamp to exit the park and re-enter later in the day.
Related Post: Universal Studios vs. Islands of Adventure
Re-Entering on Peak Capacity Days
Some days, especially during the holidays, Universal theme parks will reach peak capacity. This means that they will not let in any more guests until other guests have left.
What happens if you have left a theme park and then it reaches maximum capacity?
There is a chance that you will not be allowed back in the park, even though you have paid for a ticket. Once the max capacity of guests has occurred, there is not much you can do but wait and hope to get back in.
For instance, if you left around lunch time on the 4th of July, there is a chance that you would not be able to get back in after dinner to watch the fireworks. This is because a lot more people would have entered the park specifically to watch the fireworks, too, and the capacity limit could have been reached.
Other holidays where Universal is extremely crowded are:
The theme parks reaching maximum capacity is rare, however it does happen.
If you want to re-enter a Universal theme park and they have reached capacity, you will wait outside the park and be allowed re-entry as people leave. This could take a few minutes to a few hours.
Can I Re-Enter the Parking Garage Without Paying?
If you have paid for parking at the parking garage at Universal Studios, you can leave and re-enter again in the same day without paying another parking fee.
However, you will need to present your original parking ticket at the toll plaza to avoid fees.
If you have lost your parking ticket, here are some ways to get free parking at Universal Studios Orlando.