Which airport should you fly into to get to Universal Studios? There are several airports in central Florida near Orlando. Here are all of the details of how to choose the right one.
Closest Airport to Universal Orlando Resort
The closest airport to Universal Studios Orlando is the Orlando International Airport (MCO).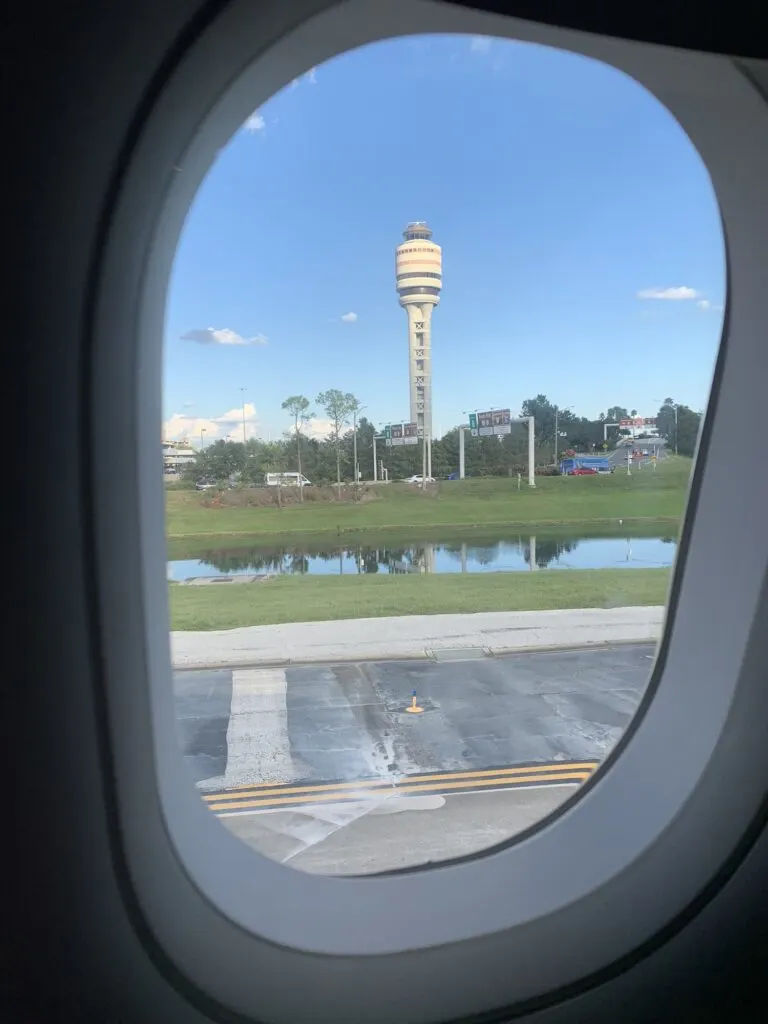 This airport is the largest in central Florida and where most major airlines will be flying into.
Orlando International Airport (MCO) is 17 miles from Universal Studios Orlando. The drive takes about 20 minutes in normal traffic conditions.
There are 11 ways you can get from the Orlando Airport to Universal Studios, whether you take a ride share service, rent a car, or take a bus or shuttle service.
The average cost of an Uber from MCO to Universal Orlando is between $25-40.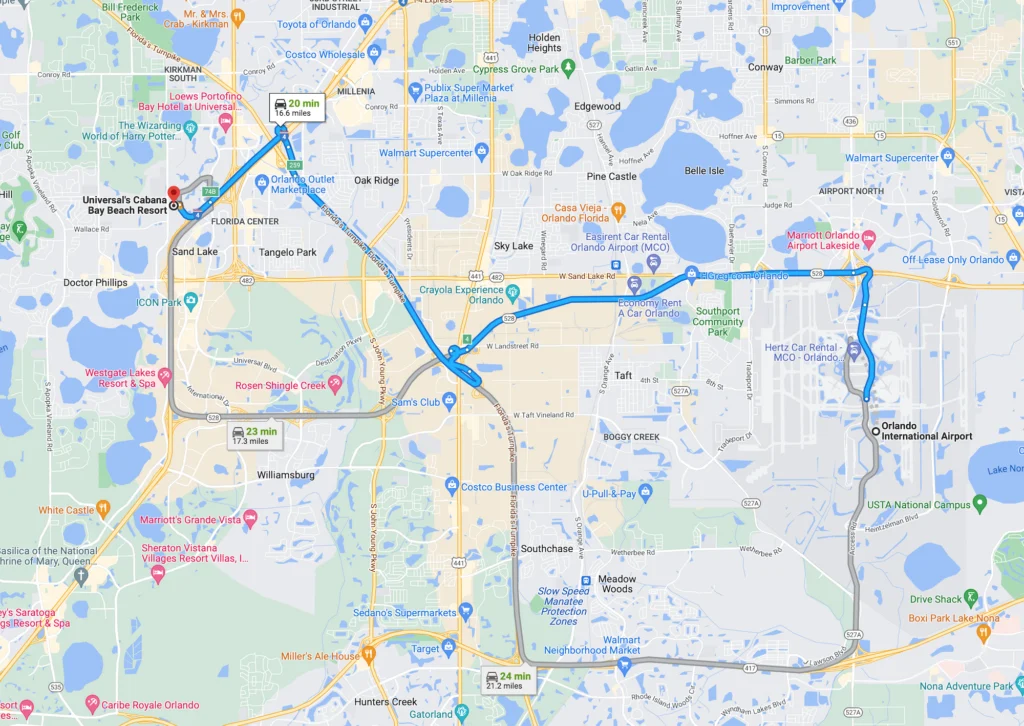 We love this airport because it has two Universal Studios gift shops for buying souvenirs.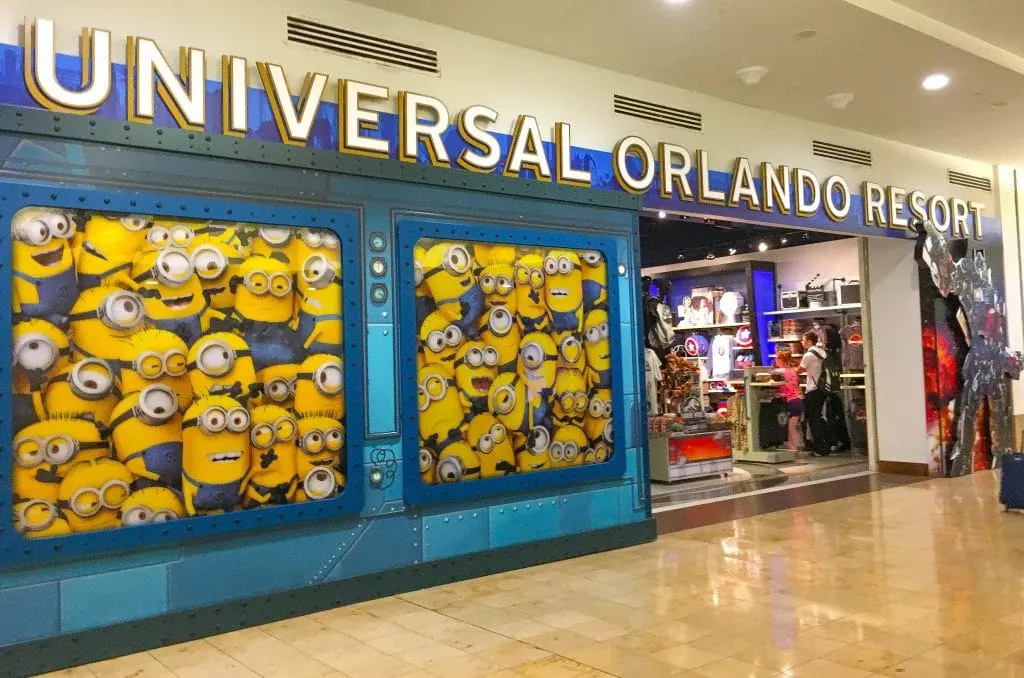 It also has a fun monorail to bring you from the gates to the airport where you will then get your transportation. See our YouTube videos of arriving at MCO:
Alternative Airports for Universal Studios Orlando
Orlando International Airport is not the only airport in central Florida, and it might not have service from your favorite budget-friendly carrier.
If this is the case, there are alternate airports that you can use to get to Universal Orlando, however they will all have a much longer drive time to the theme parks.
Orlando Sanford International Airport (SFB)
Though this airport has the word Orlando in the name, it is actually far away from the city. In fact, this airport is located in Sanford, Florida.
We love SFB because it is smaller and easy to get to. The parking and rental cars are also easier to use.
This is where budget-friendly airlines fly into, such as Allegiant Airlines.
However, this airport is 36 miles away from Universal Orlando. Expect a 40-minute drive in normal traffic conditions.
Here are the details of how to get from Sanford Airport to Universal Studios.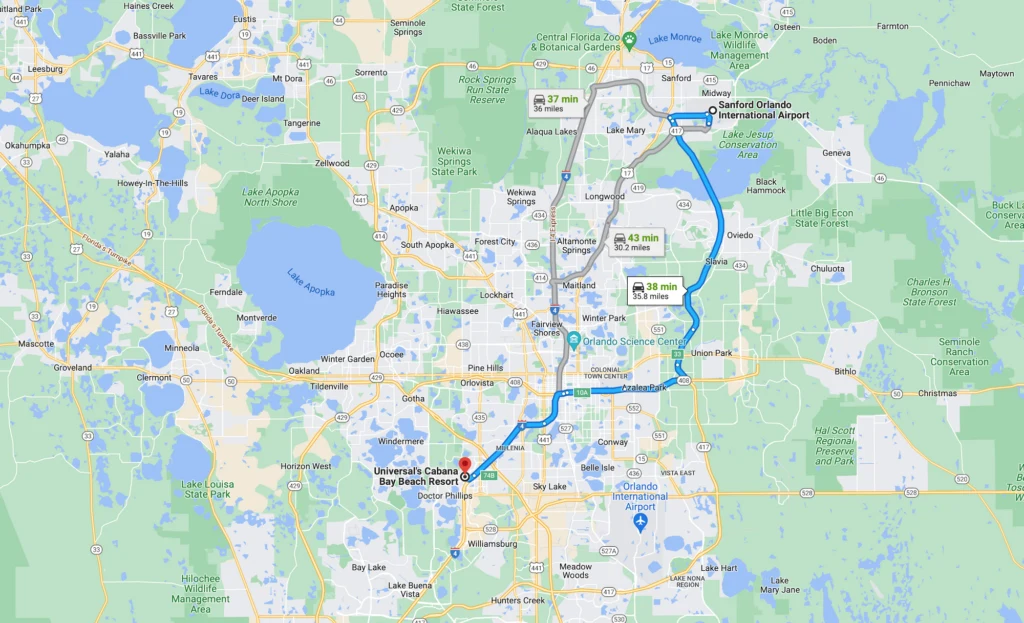 Melbourne Orlando International Airport (MLB)
Another smaller airport is Melbourne Orlando International, located in Melbourne, Florida near Kennedy Space Center.
There are only a few companies that fly into MLB. Allegiant Airlines, which is known for its cheap fares, has flights from Pittsburgh and Nashville.
American Airlines and Delta have flights into MLB, as well.
TUI is the UK's number one holiday provider and has a variety of flights arriving at Melbourne originating from 7 different UK cities, including London, Glasgow and Manchester.
The airport is 75 miles away, which is about an hour and a half drive.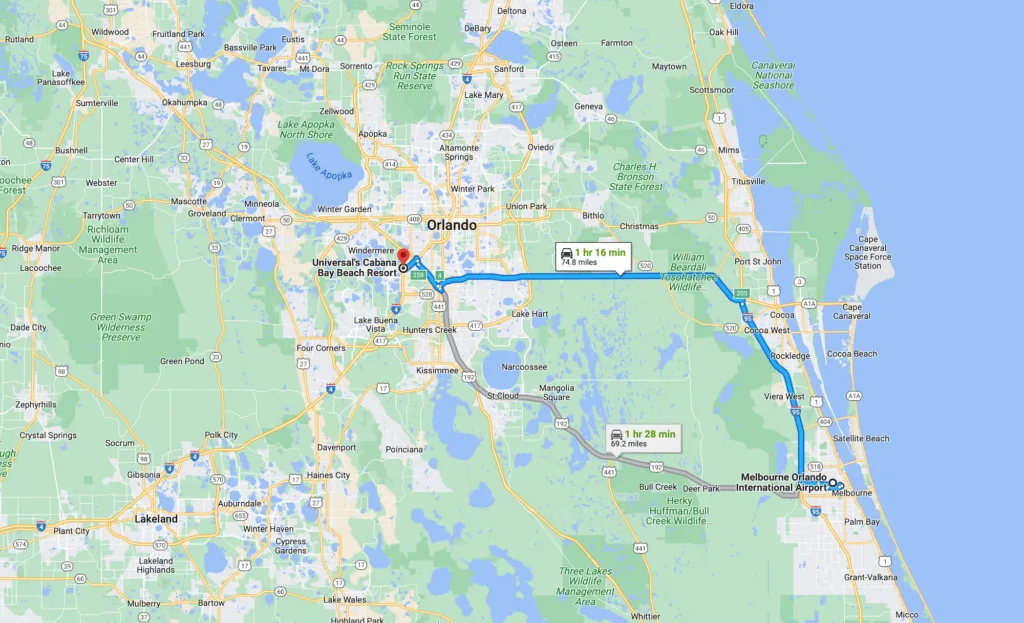 Tampa International Airport (TPA)
Tampa International Airport is on the Gulf coast side of Florida. It is about 85 miles away and approximately a two hour drive.
Related Posts: