If you are heading to The Wizarding World of Harry Potter at Universal Studios, you will want to get a Harry Potter fanny pack! Trust us.
Universal Studios is unique in that you can't bring big bags or backpacks on the rides. You need to store them in lockers.
However, you are allowed to wear fanny packs, whether around your waist or worn cross-body over your shoulder. These are some of the best bags for Universal Studios.
If you want to keep your belongings with you at all times, then you definitely need to invest in a fanny pack, which is also called a waist pack or a bum bag, as well. These small bags usually have multiple compartments for keeping your items organized, as well as adjustable straps and a three-prong closure.
Here are the absolute best Harry Potter fanny packs that we have found.
Customized Harry Potter Fanny Pack
There are so many ways to customize these Harry Potter fanny packs! Choose from a variety of colors to begin with. Then, decide on graphics that you like, such as butterbeer or Harry Potter's glasses and a lightning bolt, etc. Plus, you can choose the type of font that you want for your name or other words on the waist pack.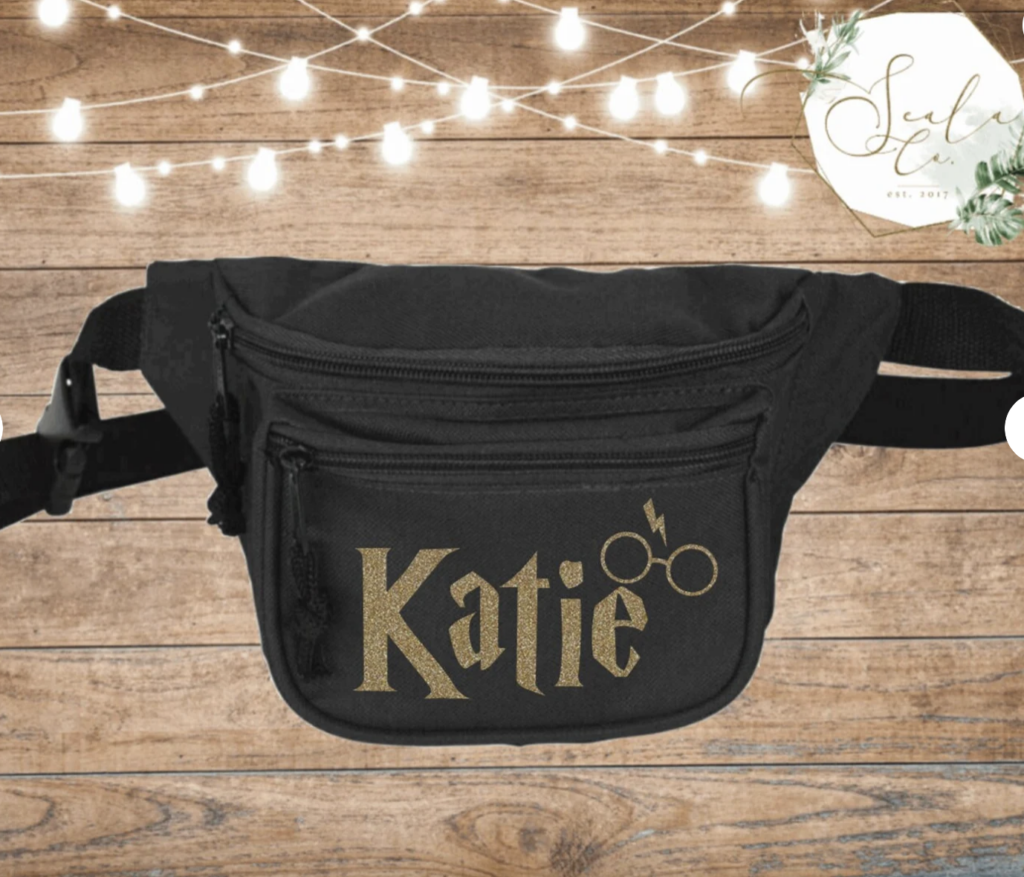 Perfect for customizing bags for your entire family or a bachelorette trip. Or just customize one for yourself in all of the colors and Harry Potter graphics that you want!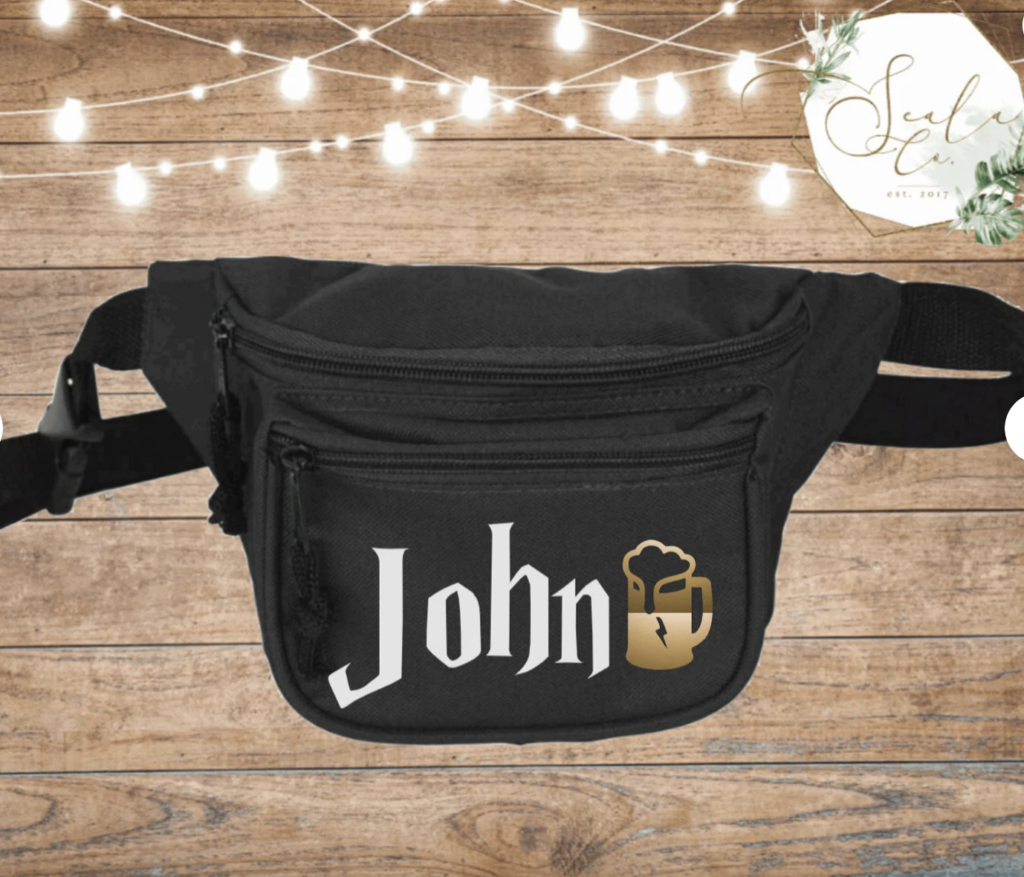 We love that you can put your favorite quote or saying on the bag, instead of your name, if you'd like.
Prices start at $10, which is a remarkable deal for a customized fanny pack!
Furry Monster Fanny Pack
If you want everyone complimenting you on your choice of fanny packs, then absolutely get this furry monster fanny pack!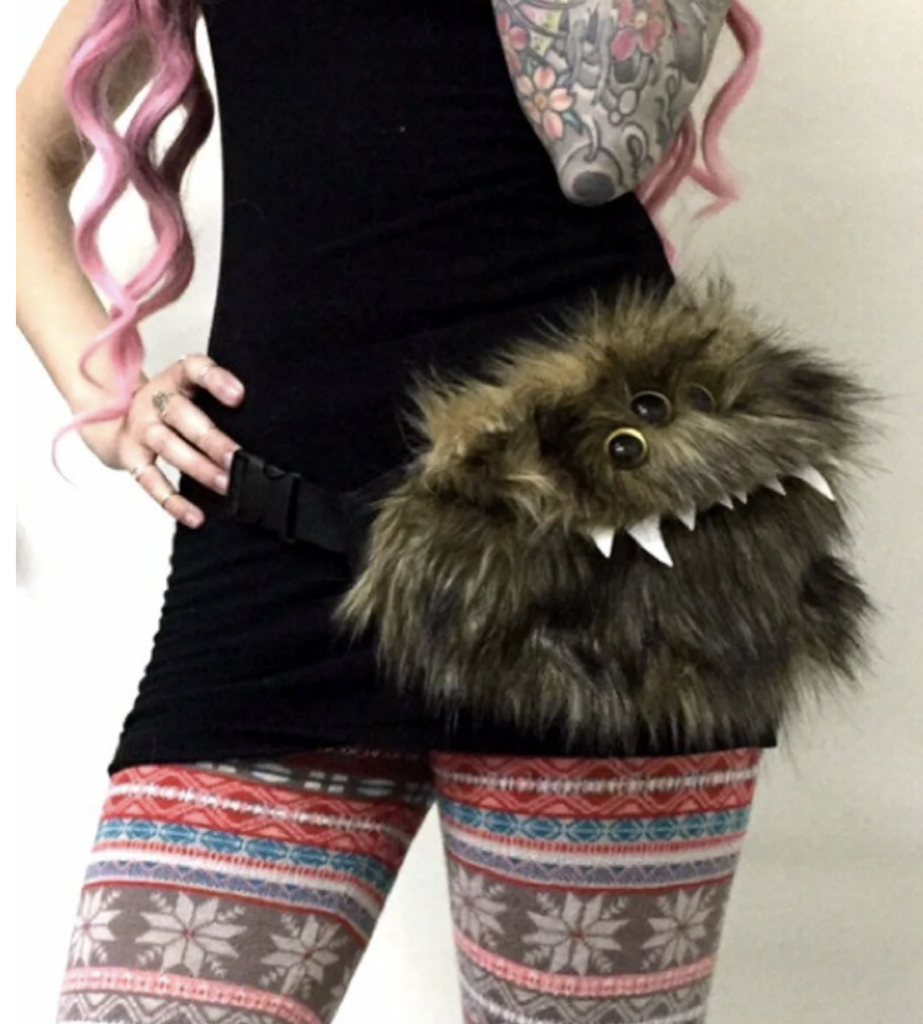 Seriously, people will come up to you all day saying how much they love your bag when you wear this!
A perfect bag for wearing in The Wizarding World of Harry Potter! Customize your monster fur colors as well as eye colors with this custom bag.
Inside the hand-sewn bag, you will find two zippered compartments. And the belt is adjustable.
Houses of Harry Potter Fanny Packs
Choose a bag based on the House that you like the most. The four different styles of bags all lie flat on your hip, while having tons of organizing compartments inside.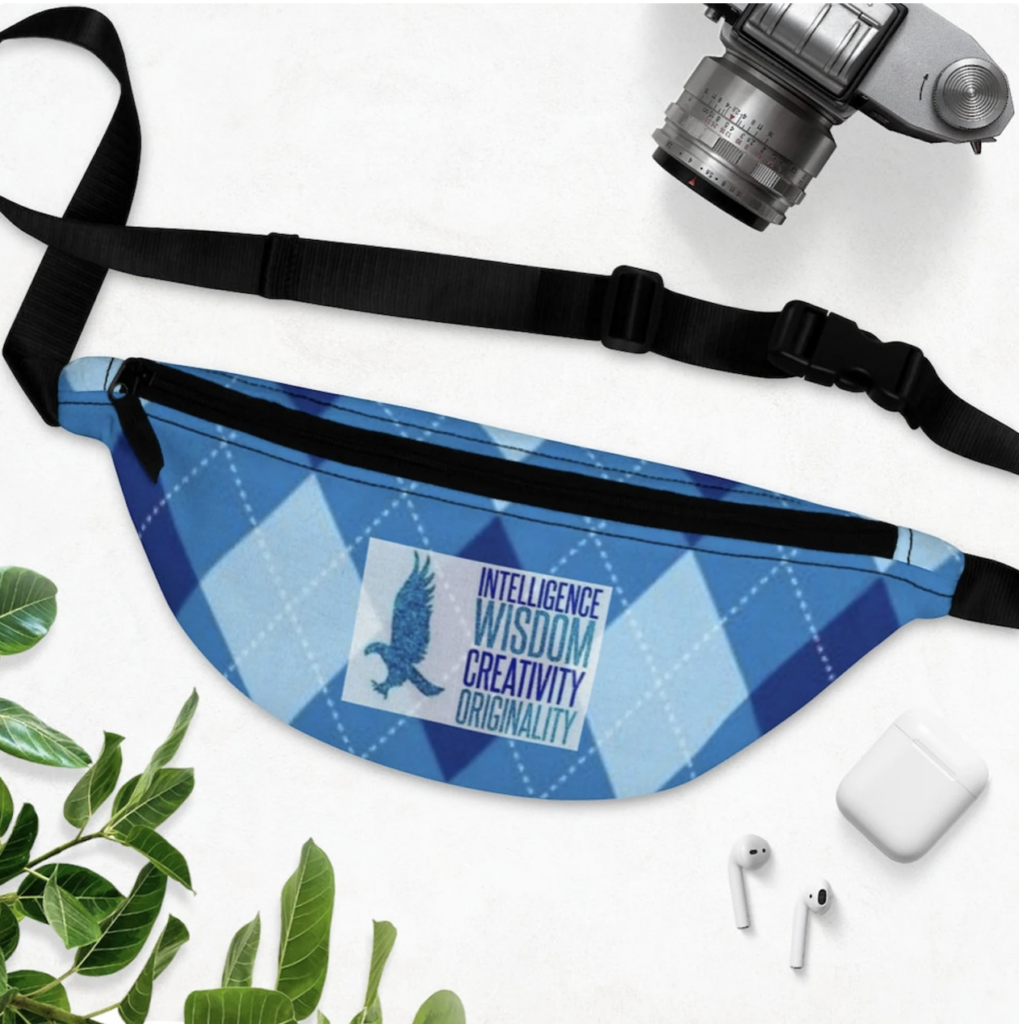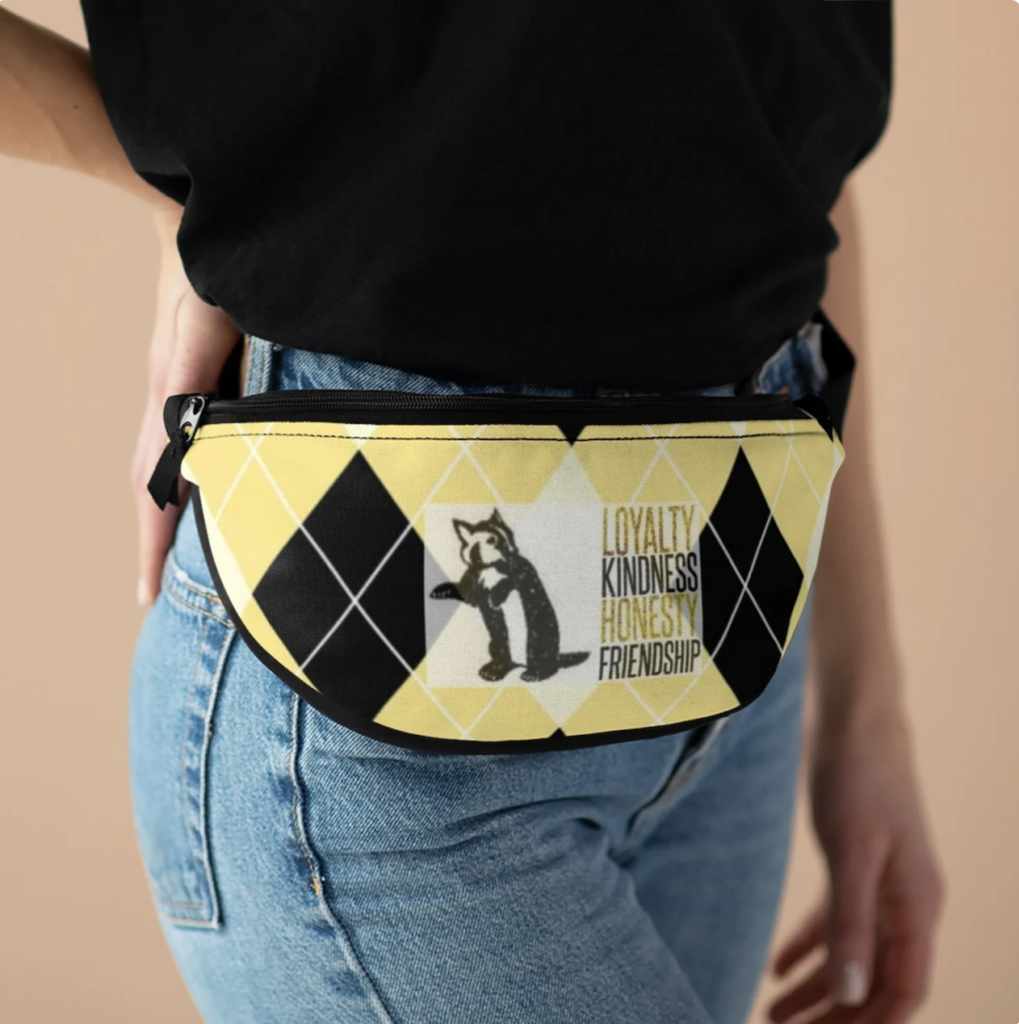 Hip Bag
This simple Harry Potter hip bag is perfect when you don't have tons of stuff to store and want a smooth, more minimalist look. The adjustable belt can be worn in a variety of ways, and the three prong hook makes for easy removal.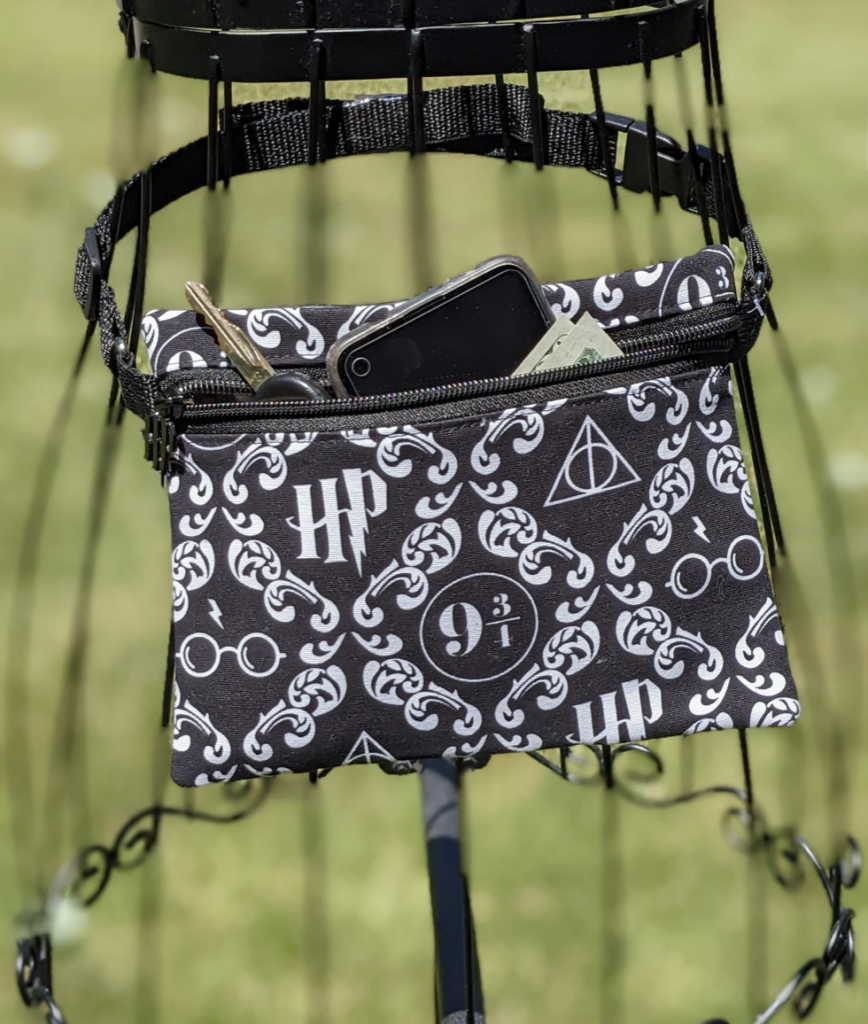 The damask waist bag is made in a neutral fabric that works with all outfits, yet still shows your Harry Potter fandom!
Harry Potter Bow Fanny Pack
If you like the unique look of a bow fanny pack, then this one is for you! Bow fanny packs lay flatter on the hips and offer a more stylish approach to the traditional fanny pack.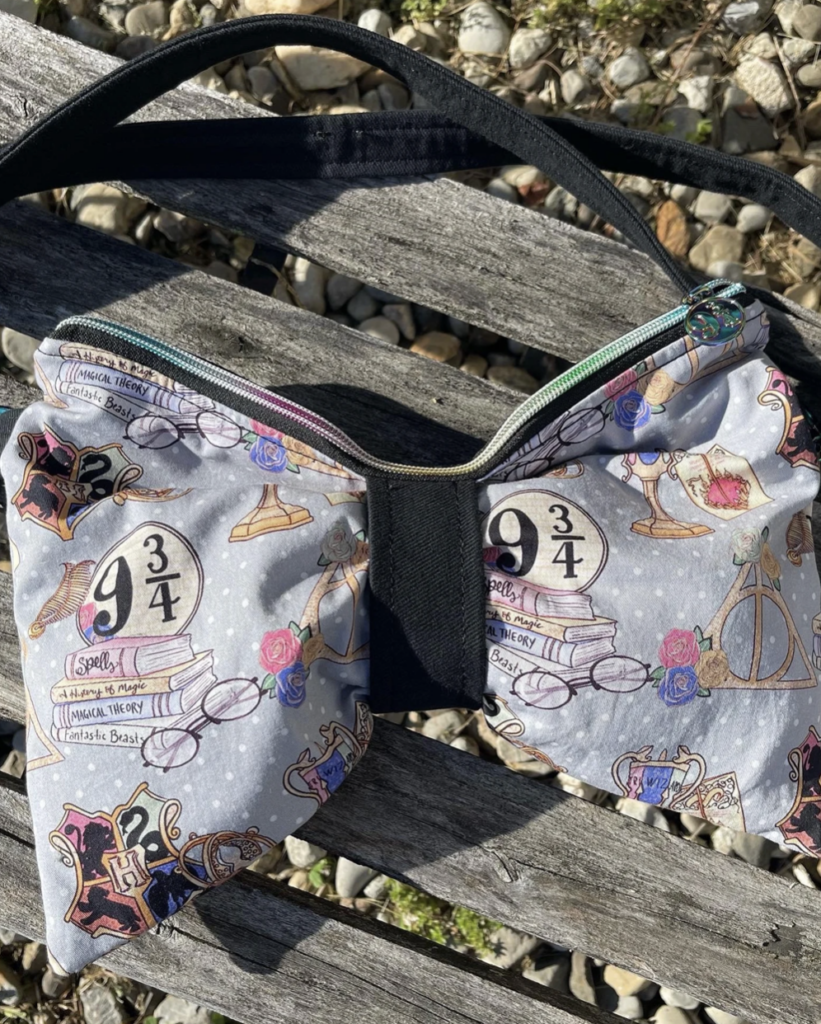 This hand-sewn bag will come with a rainbow zipper. If you are worried about sizing around your waist, the seller will talk with you about the measurements that you need and create a bag for you.
Leather and Chains Edgy Fanny Pack
If you don't want cutesy fanny packs but still want to showcase your love for Harry Potter, then this vegan leather and metal chain bag is for you!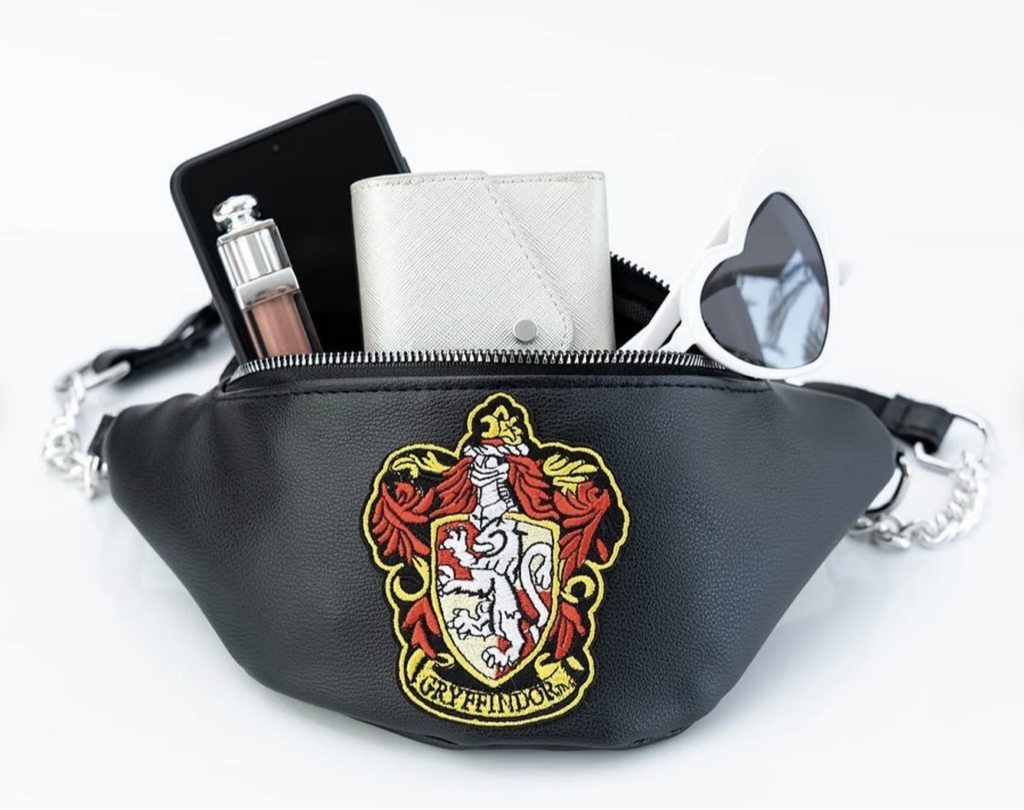 The leather bags come in either black or white. The metallic chain belt adds a touch of glam around your waist or is perfect to wear as a cross-body sling bag.
A Gryffindor patch completes the look for this wizarding waist pack.
Related Harry Potter Posts You Might Like:
Beautiful Graphic Fanny Packs
WonderLane Shop has some of the most dreamy and beautiful items for both Harry Potter and Disney World. We love all of their shirts and bags!
The Harry Potter fanny packs are subtle and have earthy, pastel-hued graphics.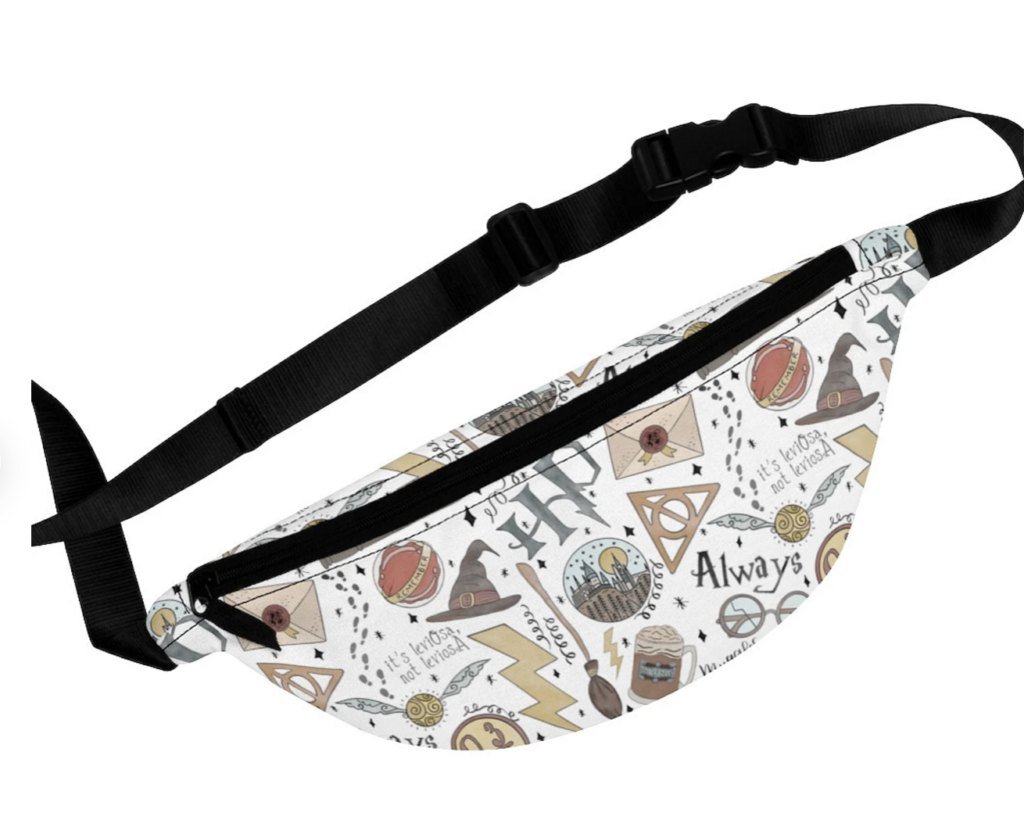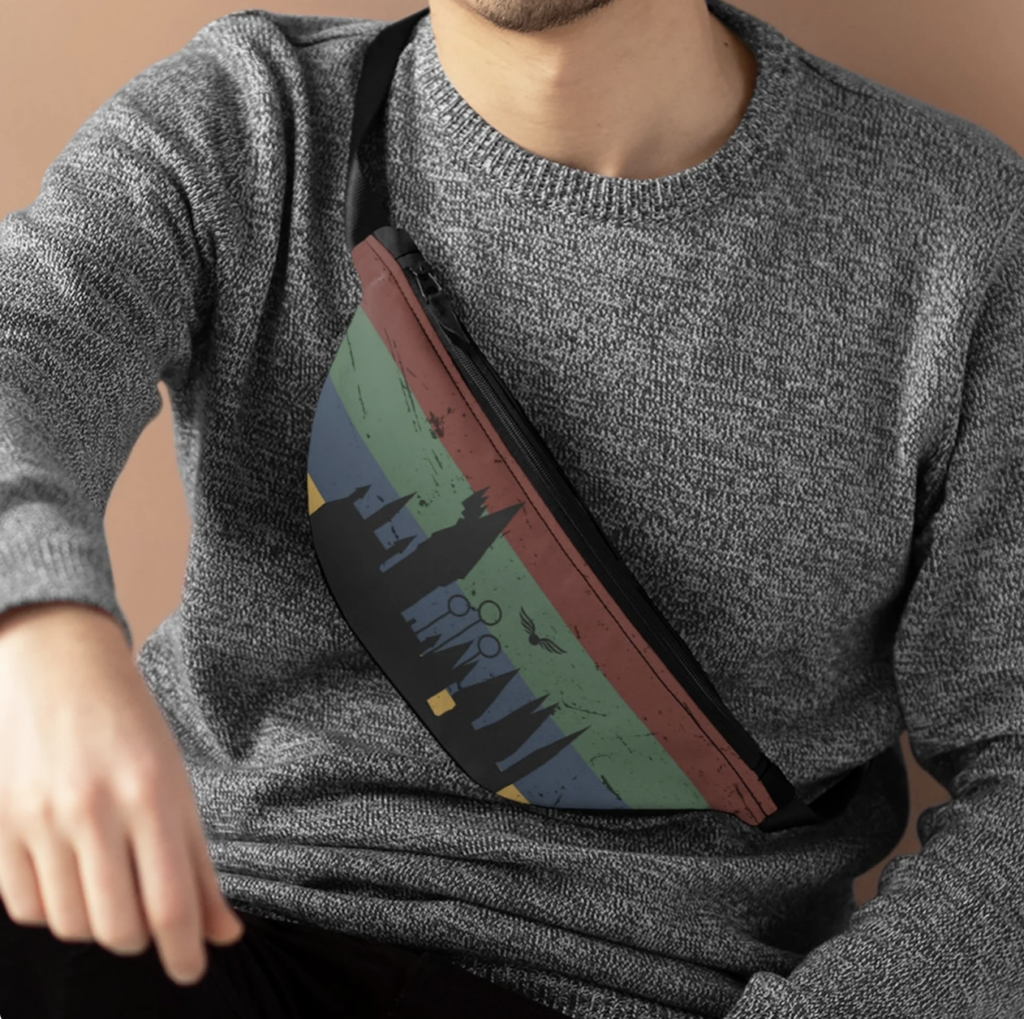 Fancy Vegan Leather Fanny Pack
We can't believe how beautiful this vegan leather Harry Potter fanny pack is! The minimal, stylish design will seamlessly fit with your theme park outfit.
The simple gold Harry Potter logo on the front of the bag is understated. The adjustable strap is more like a sateen ribbon rather than a canvas belt. Not only is it gorgeous, but it also features Harry Potter sayings such as "I Solemnly Swear I Am Up to No Good" and "Mischief Managed."
Inside this waist pack, you will find Harry Potter-themed nylon fabric with a map print. Smaller pockets are inside to keep cash, credit cards, room keys and ID easily organized.
This Freshly Picked Park Pack bag has one large zippered compartment on the outside, and a hidden zippered compartment on the back for security purposes.
These Harry Potter fanny packs are perfect for Universal Studios, however you might also want to see our waterproof fanny packs which are great on Universal's water rides and in Volcano Bay.