If your travel plans change after booking your theme park vacation, you may be wondering are Universal tickets refundable?
While tickets can be quite expensive, it is a part of your vacation that probably cannot be refunded, but there are a few exceptions.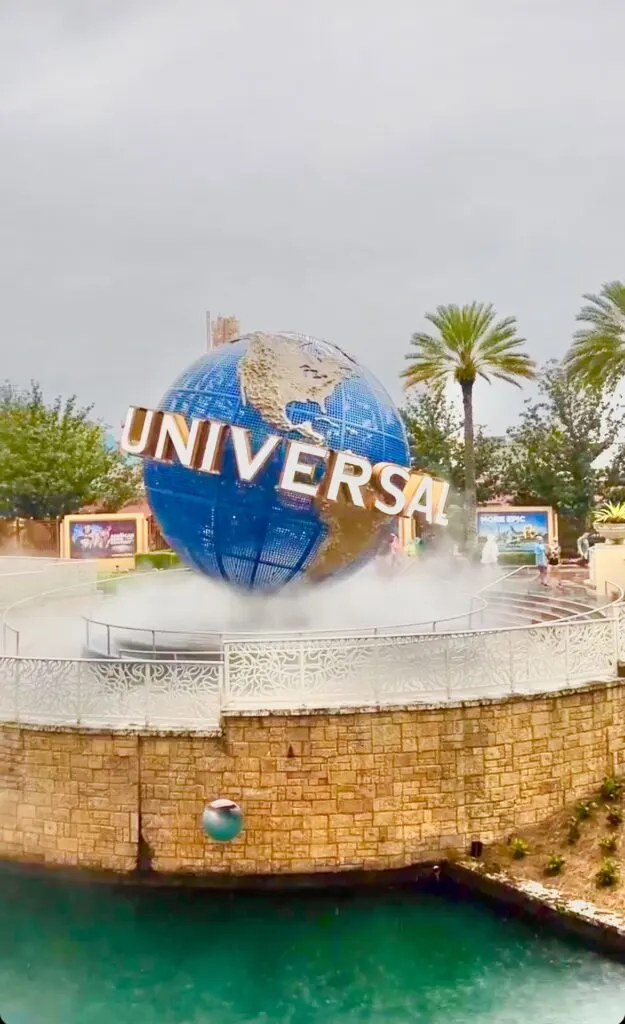 Universal Studios Ticket Refund Policy
Universal tickets are almost never going to be refunded. Whether you purchase tickets through a Universal vacation package or on their own, you will likely not be able to get a refund if you cannot use your theme park tickets.
In the extraordinary case that Universal makes an exception to their policy, the answer is usually to extend the ticket expiration dates rather than offer a refund.
Tickets As Part of a Vacation Package
Universal Studios theme park tickets that are purchased with a vacation package can be refunded only according to the terms of the package.
It is always a good idea to buy the travel insurance policy which could give you more flexibility in getting a refund should you need to cancel your vacation at the last minute.
Individual Ticket Purchases
Tickets purchased online via Universal Orlando are generally "final and no refunds are available," according to the Universal Online Ticket Store.
Their official policy is:
Attraction tickets are non-refundable once purchased. Purchase of attraction tickets only must be paid in full at time of booking and are non-refundable. Additional restrictions may apply. Theme parks, restaurants, shows, attractions, rides, entertainment and other services and features are subject to change without notice and may be closed temporarily due to renovation, capacity, inclement weather, special events, or may otherwise be discontinued or changes without notice and without liability to Universal Parks & Resorts Vacations.

Source: Universal Orlando Vacations Terms and Conditions
If Universal tickets are not used, they generally do not expire.
However, if you have bought a ticket that needs to be used by a specific date, those tickets will expire if not used in the given time frame.
For instance, the Buy Two-Days, Get Two-Days free promotion in early 2023, which is one of the best ways to get cheap tickets to Universal, requires tickets to be used by early March 2023. If you do not use them by that date, then you will forfeit the tickets.
Related Post: Everything to Know About Florida Resident Universal Tickets
Special Event Tickets
Special event tickets, such as Halloween Horror Nights, are usually even more strict with their cancellation policies.
These specialty tickets are purchased for a specific day. If you cannot use the tickets on the specified day, you will probably not be able to receive a refund or a change of dates. However, it is always worth asking and trying if you have circumstances that cause you to miss your travel date.
Related Post: Ultimate Guide to Universal Studios Park to Park Tickets
Weather Related Ticket Changes
In general, you will not be able to get a Universal ticket refunded for inclement weather, such as rain, thunderstorms or freezing temperatures.
See Universal Studios Rain Policy and Volcano Bay's Rain Policy for more details.
Hurricanes and tropical storms are a different story, though.
When a hurricane or tropical storm is coming through central Florida or where you live, a State of Emergency could be declared by the Governor which can keep people off the roads and inside their homes.
Universal Studio's Severe Weather Policy does allow cancellations and refunds for purchases that have been made directly with Universal.
In the event that a hurricane or tropical storm warning is issued by the National Hurricane Center or a state of emergency is declared for the Orlando area or in your place of residence, within seven days of your arrival, you can contact our team in advance to reschedule or cancel your Universal Parks & Resorts Vacations Package, hotel room only accommodations and Universal Orlando theme park tickets booked directly with Universal Orlando, without any cancellation or change fees imposed.

Universal Studios Severe Weather Policy
For tickets purchased through a third-party supplier or travel agent, you will need to contact those companies directly to see what their cancellation policies are.
Conclusion
If you think that your vacation plans could change or you might not be able to travel, it is wise not to purchase tickets or a vacation package. Theme park tickets can be bought up to a few hours before your arrival, so there is no rush to buy them in case your plans change.
You will always want to read the fine print of the terms and conditions of your purchase before submitting payment.