There are so many free things to do in Hendersonville, NC! Whether you are a local resident looking for something fun to enjoy at no charge, or you are a visitor seeking budget-friendly attractions, you are in luck! There is literally something for everyone to enjoy, from kids to kids at heart.
This big list of free activities includes Henderson County area destinations such as Hendersonville, Flat Rock, Fletcher, Mills River, Arden and Edneyville.
Carl Sandburg Home
Part of the National Park Service system, the Carl Sandburg Home National Historic Site is a sprawling mountain retreat with more to offer than just a house tour.
Carl Sandburg, known as the "Poet of the People," was widely known in his time for his poetry, biography of Abraham Lincoln, and Pulitzer-Prize winning work. His wife, Lilian, was also known world wide for her prize-winning goats.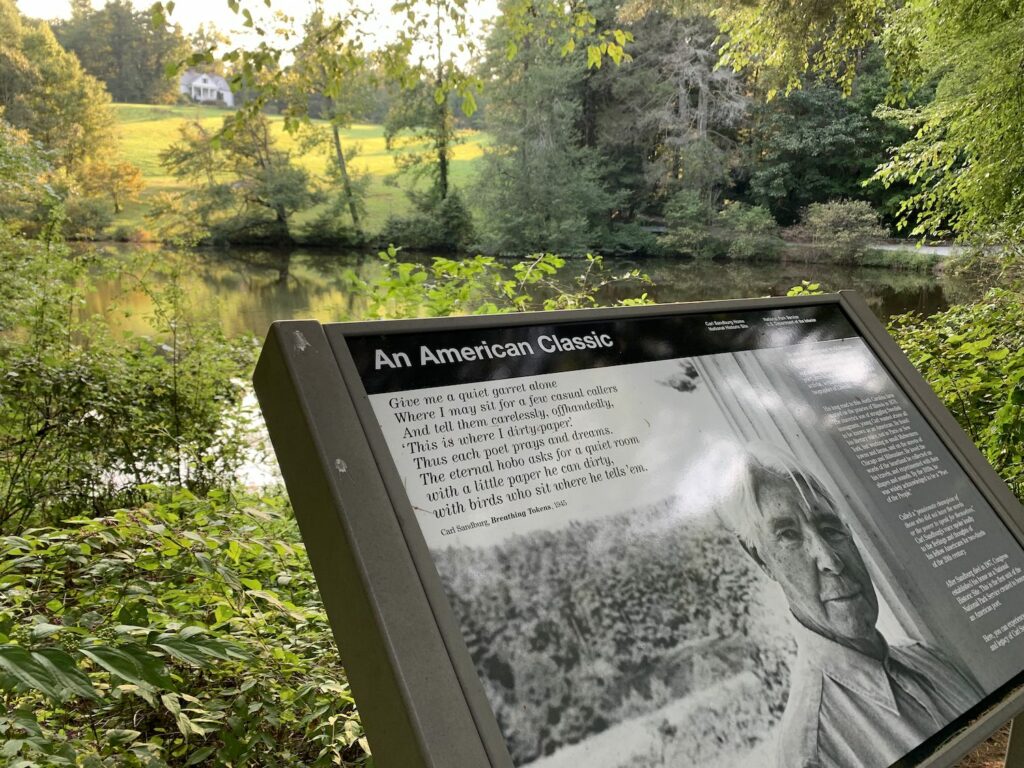 Visitors to the estate often never even take the house tour (there is a fee for the guided tour). Usually, most visitors and families walk the grounds and the several hiking trails on the estate.
The goat farm is one of the highlights of a visit here. Step inside the farm and visit descendants of the historic goats.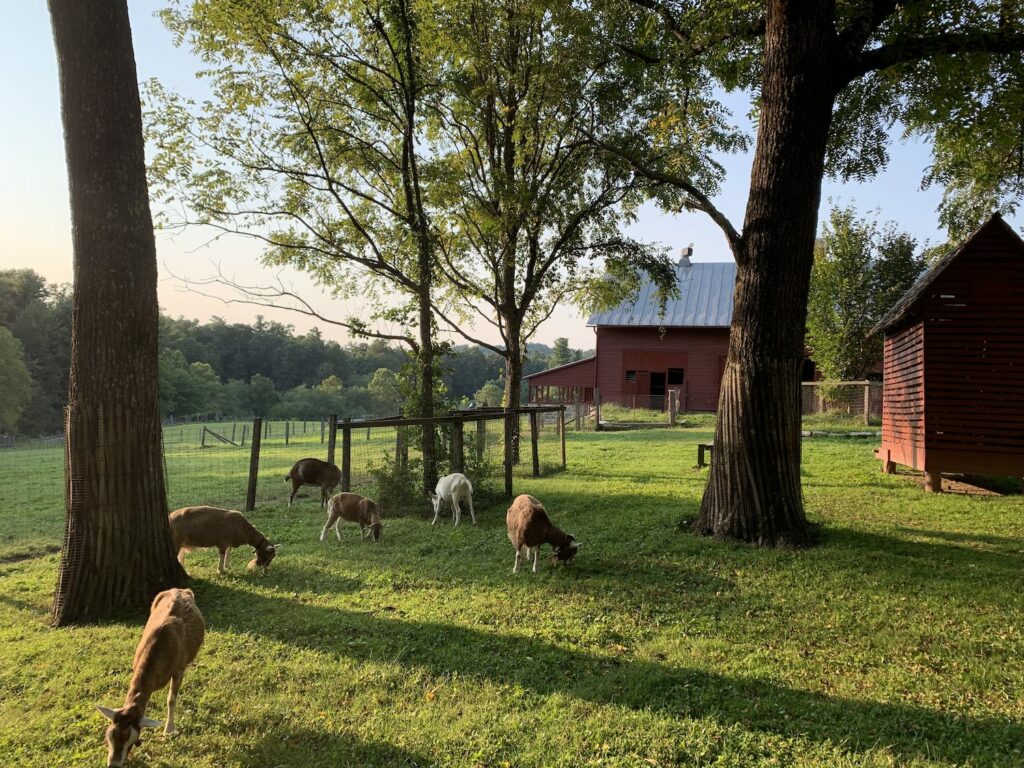 Western North Carolina Air Museum
Walk among antique aircraft in this free museum that shares the dream of flight from the early beginnings to modern day ultra lite planes.
Adults will love the myriad of displays about aviation history in the Western North Carolina Air Museum. There are a couple interactive spots for kids to take photos.
An aviation library, packed with books and magazines, is also available to enjoy.
Open only on weekends.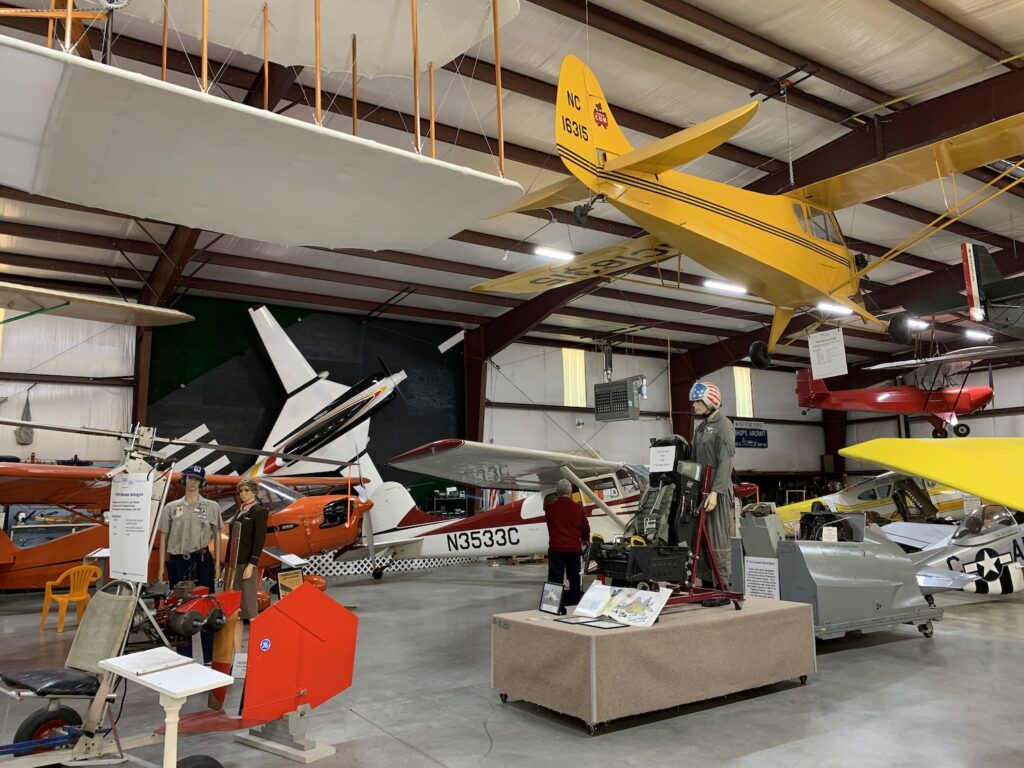 Henderson County Heritage Museum
If you want to know more about the unique history of Hendersonville, visit the Henderson County Heritage Museum. Located in the Courthouse at the end of Main Street, there are multiple rooms of displays to enjoy.
Open Wednesday through Sunday.
Apple Valley Model Railroad Museum
Kids and kids at heart love trains! Which makes a visit to the Apple Valley Model Railroad Museum a great destination for everyone. Located inside a historic 1902 Hendersonville Train Depot, you will find train memorabilia and a working model railroad.
There is even a separate model railroad that kids can control themselves.
Inside, you can enjoy exhibits, railroad videos (with seating to rest and enjoy), and the chance to try your hand at Morse Code. Outside, visit the Historic Southern Caboose.
Main Street
A walk down Main Street can be enjoyable, even if you don't plan on doing any shopping!
During the Bearfootin' Art Walk, visit all of the colorfully painted bears and take pictures.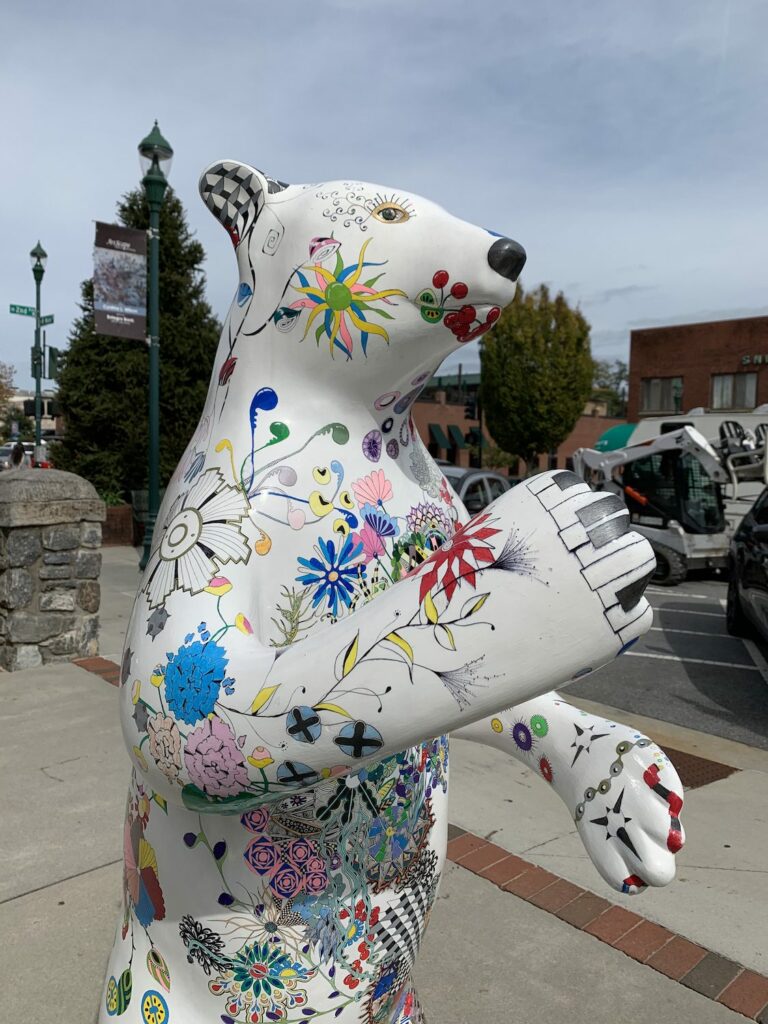 Download the Historic Walking Tour and you can learn more about the buildings on Main Street and what they used to be.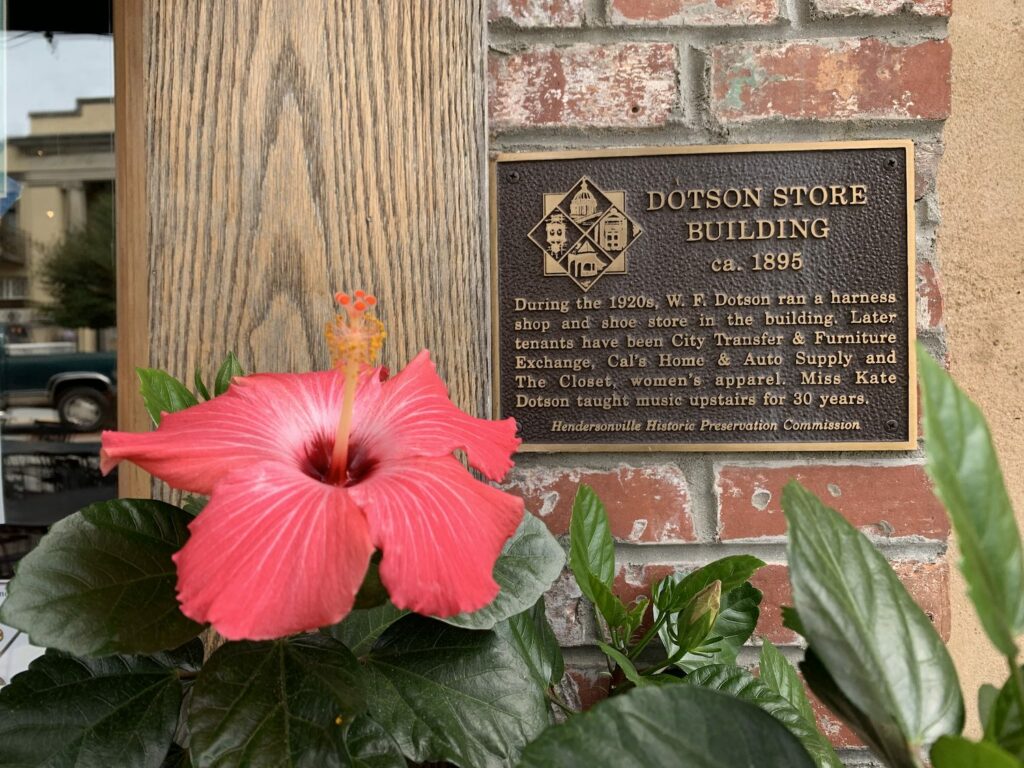 For kids, the Apple quest downtown scavenger hunt is fun to do.
Stop by the Four Seasons Hospice Home Store window for their huge window scavenger hunt which changes frequently.
Other fun things to do are stop in Kilwin's for a free sample (if you want to indulge, they have some of the best ice cream in Hendersonville) or peek inside Dancing Bear Toys to see what new toys they have (and take a guess on their challenge displayed in their front window).
Holmes Educational State Forest
This 235-acre state forest is located close to Dupont State Forest, but much less crowded.
Holmes Educational State Forest is designed to teach children and adults about forest ecology. There are plenty of displays and exhibits to read during a walk on the trails.
There is a trail with "Talking Trees" (no, they don't actually talk, but it is fun) that is among the most popular.
DuPont State Recreational Forest
The many delights of the 12,500-acre Dupont State Recreational Forest are not a hidden secret! During weekends and beautiful weather, the forest is packed with visitors enjoying all there is to offer.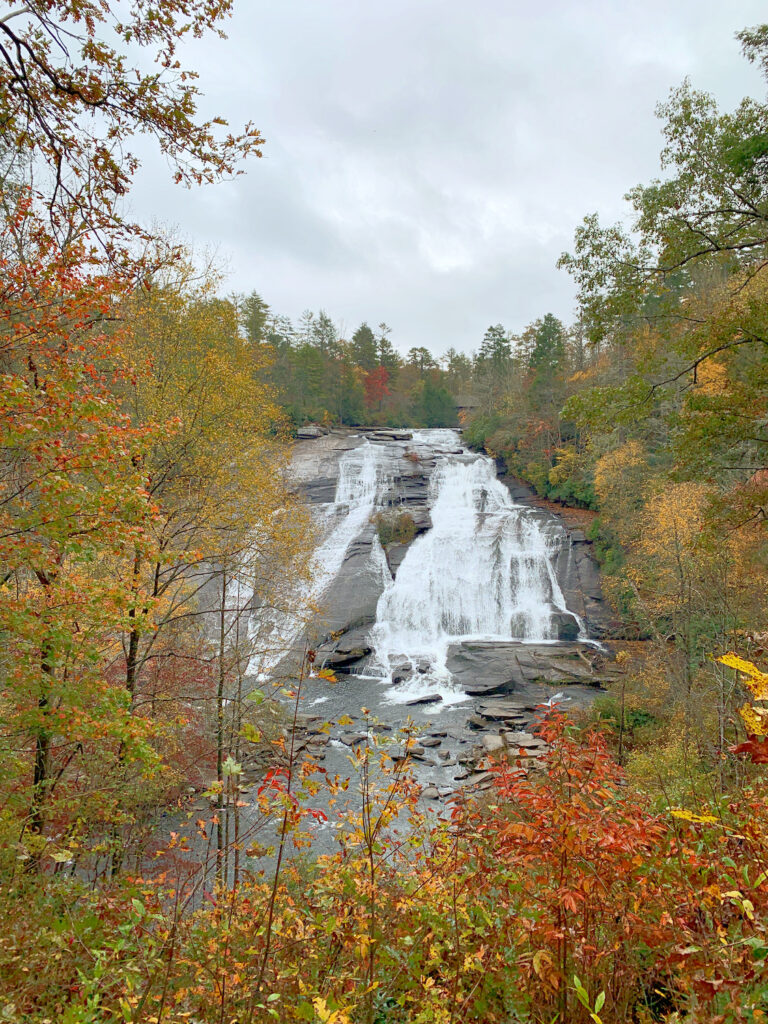 Dupont has five waterfalls, most of which are a relatively easy hike. Mountain biking is also popular here.
Jump Off Rock
Want to enjoy a scenic overlook of the mountains surrounding Hendersonville? Jump Off Rock is on top of Echo Mountain, a 10 minute drive from downtown Hendersonville.
Offering panoramic views, this is an easy way to enjoy the mountains without driving to the Blue Ridge Parkway!
There is also a trail from Jump Off Rock. We wouldn't call it easy, if you are just looking for a nice walking trail, though.
Just drive to the end of Laurel Park Highway. There is a parking lot.
Wolfe's Angel
Have you heard of the famous novel, Look Homeward, Angel?
In the book by Thomas Wolfe, there are many references to an Italian marble statue. The statue was sold by Thomas Wolfe's father to the Johnson Family, who marked their family plot in Oakdale Cemetery.
Mineral and Lapidary Museum of Henderson County
Explore the colorful world of crystals, gems, agates and even dinosaur bones in this free museum on Main Street.
We especially like the glow-in-the-dark crystals at the Mineral and Lapidary Museum of Henderson County. There is a small alcove where you can step inside, close the curtains, and turn on the lights to see the crystals glow in the dark.
Bullington Gardens
Bullington Gardens offers a variety of themed garden areas to walk around and explore.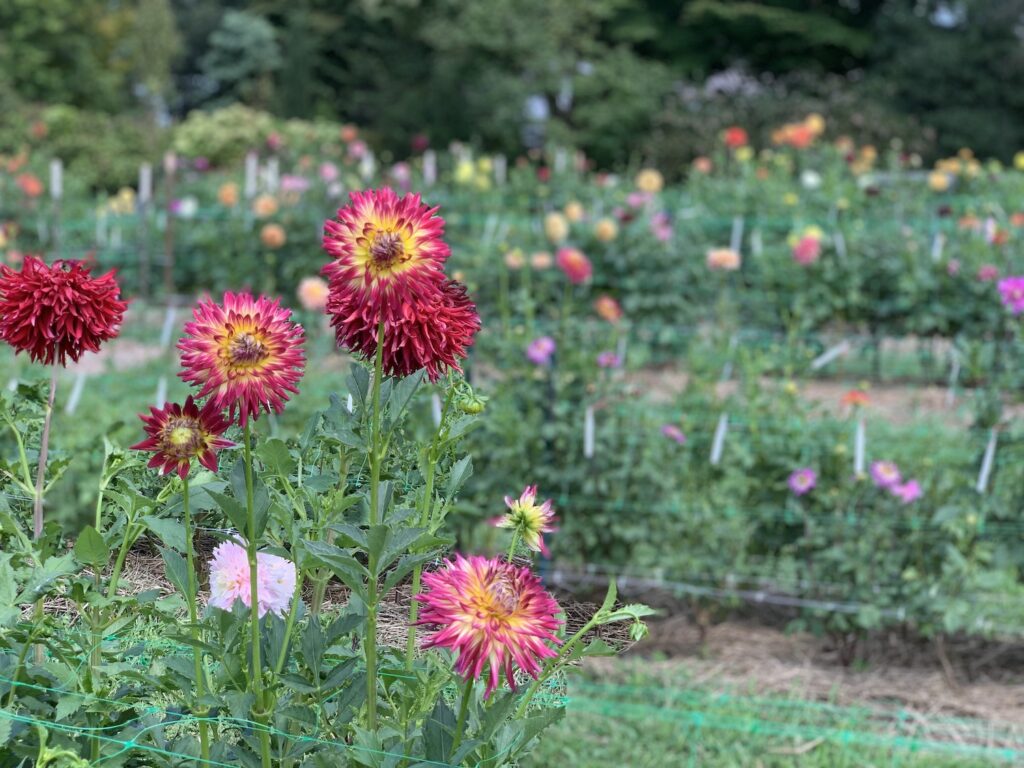 We visited when Fairy Gardens could be found through the trails and it was really delightful.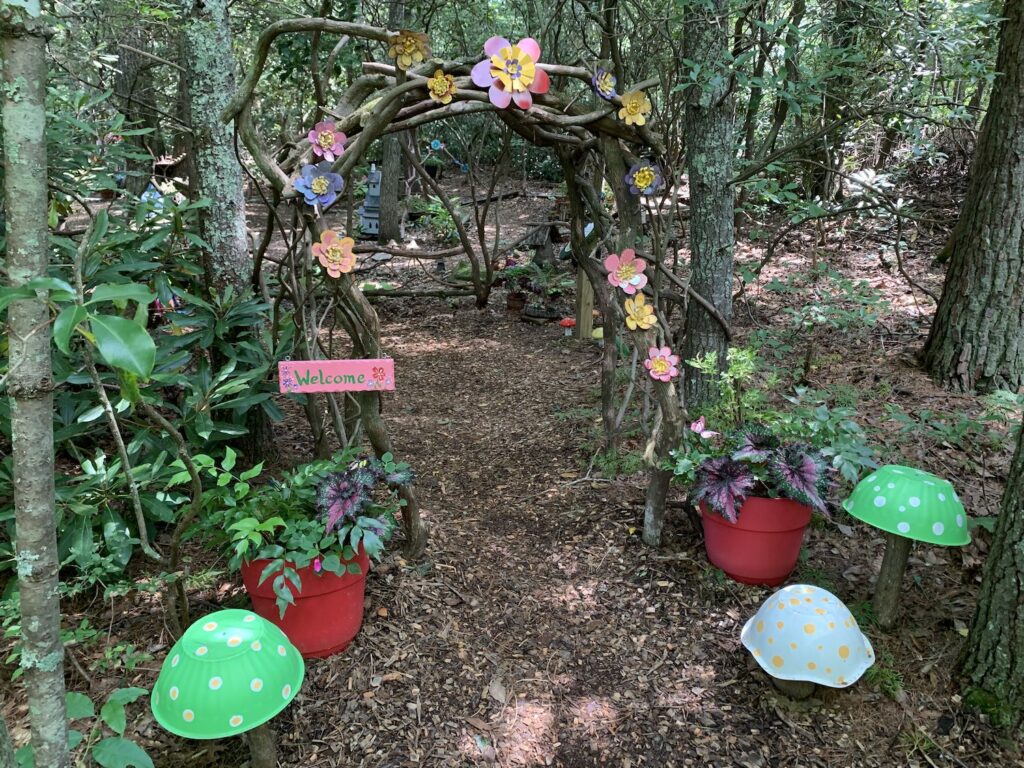 Among the garden areas are:
Rain garden
Herb garden
Shade garden
Native Woodland garden
Dahlia garden
Therapy garden
Pollinator garden
St. John in the Wilderness Church
Listed on the National Historic Register, St. John in the Wilderness church and cemetery are beautiful and tranquil spots to spend a relaxing visit.
Dating back to 1833, the small Episcopal chapel is beautiful. The church is tucked into a shady forest that bursts with color in the spring time as the azaleas bloom.
A self-guided tour map is available inside the chapel which shows were historic grave sites can be found in the cemetery. Some well-known Southern families have been buried in their family plots here, including Christopher Memminger, first secretary of the Confederate treasury; members of the families of three signers of the Declaration of Independence; and Major General Edward P. King, Jr., of the United States Army.
Open to the public Tuesday through Sunday from 9 a.m. to 4 p.m.
Quilt Trail
Enjoy looking for painted quilts on locations throughout Henderson County. We show you the quilts and more information in our Hendersonville Quilt Trail review.
Burntshirt Winery Tour
Enoy a tour of Burntshirt Vineyard's Hendersonville winery. (Keep in mind there is a Chimney Rock location which does not offer tours.)
Daily tours are at 2 p.m. and free to the public. If you'd like to stay after the tour, enjoy a wine tasting or grab a bite to eat and enjoy beautiful views on the patio overlooking their vineyards.
Hands On! Children's Museum
Hands On! Children's Museum is a fun, colorful and interactive space for children to learn and play. It is located on Main Street.
The museum does have an admission fee. However, Henderson County residents with a library card can reserve a fee-free day for up to four people (any combination of adults and children) once every 30 days through Zoom Pass.
Historic Johnson Farm
School children are probably familiar with Historic Johnson Farm thanks to group visits. However, the entire grounds are open to everyone for free of charge.
Historic Johnson Farm is an educational museum owned by Henderson County Public Schools. The historic home on the property is the site for school visits, and charges an admission fee for a tour for the public.
However, there are nature trails, animals and 10 historic structures on the 15 acres. An audio tour is also available.
The site has been listed on the National Register of Historic Places and has been designated a North Carolina Cultural Treasure.
The farm is open to the public Monday through Friday from 8 a.m. to 4 p.m. It does follow the public school system's holidays and closings schedule, so keep that in mind when visiting.
Murals
Hendersonville is quickly becoming a canvas for brightly colored murals in the downtown area.
The Bee Mural is painted on the exterior of Hands On! Children's Museum at 318 N. Main Street.
In 2021, the 5th Avenue Art Route Sidewalk Murals were created. They are fun to discover and take pictures while standing on the colorful sidewalks that have a variety of themes.
We Honor Our Veterans mural is painted at 135 Fourth Avenue East.
Additional murals for Jump Off Rock and Coca-Cola can be found around Main Street.
Apple Farms
The small, family-owned apple farms in Henderson County want you to come buy apples, pastries and other goodies on their farms. At many agritourism locations, there are lots of fun activities to enjoy at no charge.
Justus Orchard has a large playground area for kids to enjoy while adults enjoy a cider donut. Sky Top Orchard has a animal area with goats and geese to visit, alone with a playground.
Henderson County Library System
The Henderson County library system has a variety of activities for children, teens and adults.
Recent events have included:
Children's story time
Teen Anime Club Party
Pilates
Craft Clubs
Open Mic Nights
Movie Matinees
Parks
Henderson County Parks and Facilities are available to the public.
We especially like The Park at Flat Rock, a 66-acre space along King Creek. The flat, 1.5 mile perimeter trail is a favorite among locals all year long.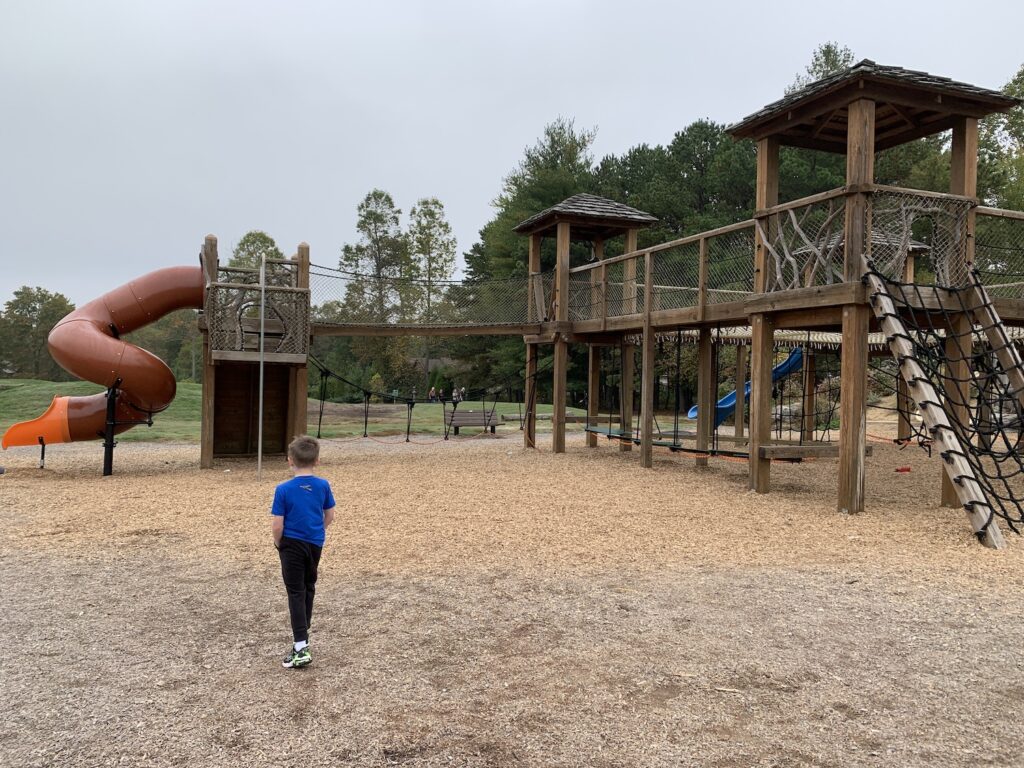 The Bryan Playground is pretty impressive, with rope climbing activities, a small rock climbing wall, slides and benches for parents to rest on while their children play.