Located in Flat Rock, NC, St. John in the Wilderness is a beautiful and peaceful place to visit any time of the week. In Spring, the historic cemetery is beautiful with azaleas growing among the family plots and around the beautiful church on top of the hill.
Listed on the National Register of Historic Sites, the private chapel was built in 1833. The stone church continues to hold services, as well as free organ concerts, Holy Hikes, Blessing of the Animals and other events.
What makes this church unique, in addition to being almost 200 years old, are the historic family plots in the churchyard. Notable figures from southern American history used to own summer homes in the Flat Rock area. Many historic figures are buried in the cemetery, including:
Christopher Memminger, first secretary of the Confederate treasury
Members of the families of three signers of the Declaration of Independence
Rev. John Drayton, developer of the world-famous Magnolia Gardens of Charleston
Major General Edward P. King, Jr., of the United States Army who led the defense of the Bataan Peninsula in the Battle of Bataan against the Japanese invasion of the Philippines in World War II
John Brown, a bugler who fought in the Battle of Waterloo
In the 1800s, white people and slaves were allowed to worship together in the private chapel, according to Atlas Obscura. In fact, the first wedding performed in the chapel was between two slaves.
Make sure to see the grave site just outside of the chapel doors on the left hand side. It is located behind a fenced gate. This is where John Brown, who was a bugler with the Royal Scots Greys in Captain R. Vernor's Troop in the Battle of Waterloo, was buried.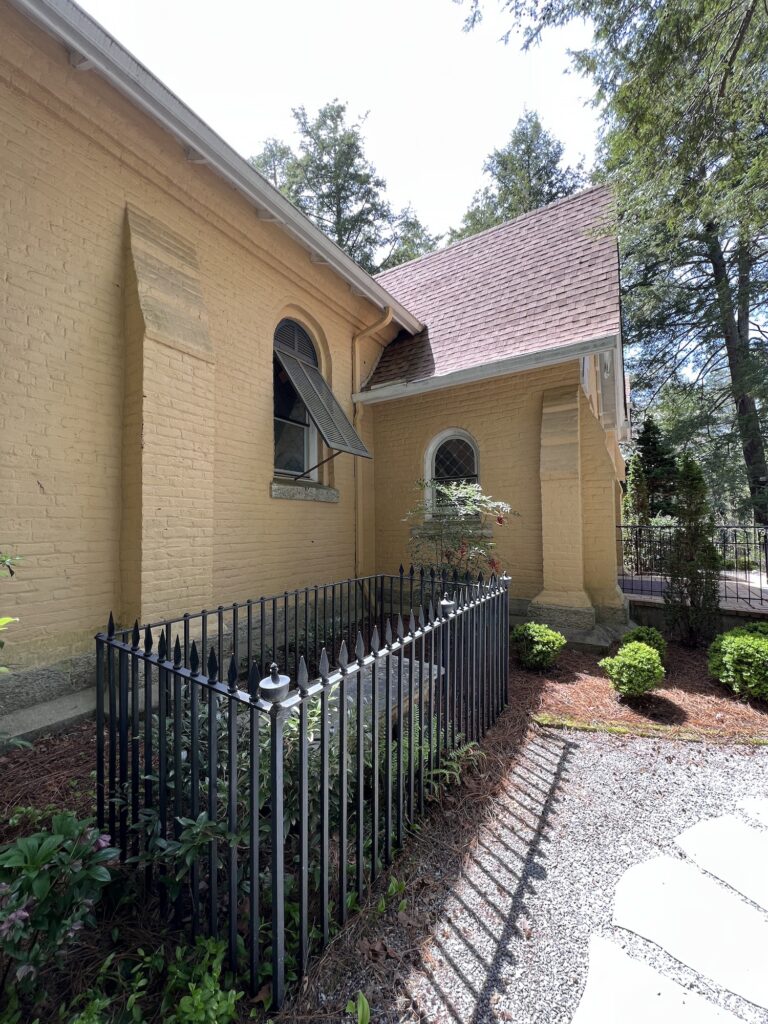 Brown survived the battle and immigrated to the United States, where he found a job with Charles Baring. The chapel and cemetery is located on land that was Charles and Susan Barings' property, known as Mountain Lodge, at which they spent their summers away from the heat of Charleston, SC. Charles Baring was a representative of the Baring Brothers banking family from England and among the fist settlers in Flat Rock.
When Brown died in 1840, he was buried at the chapel. The location by the front door is definitely a place of honor. His remains have since been returned to his family in Scotland.
The church is so old that is still has reminders of generations ago, such as a carriage step that would have been the exit out of a horse drawn carriage to approach the church.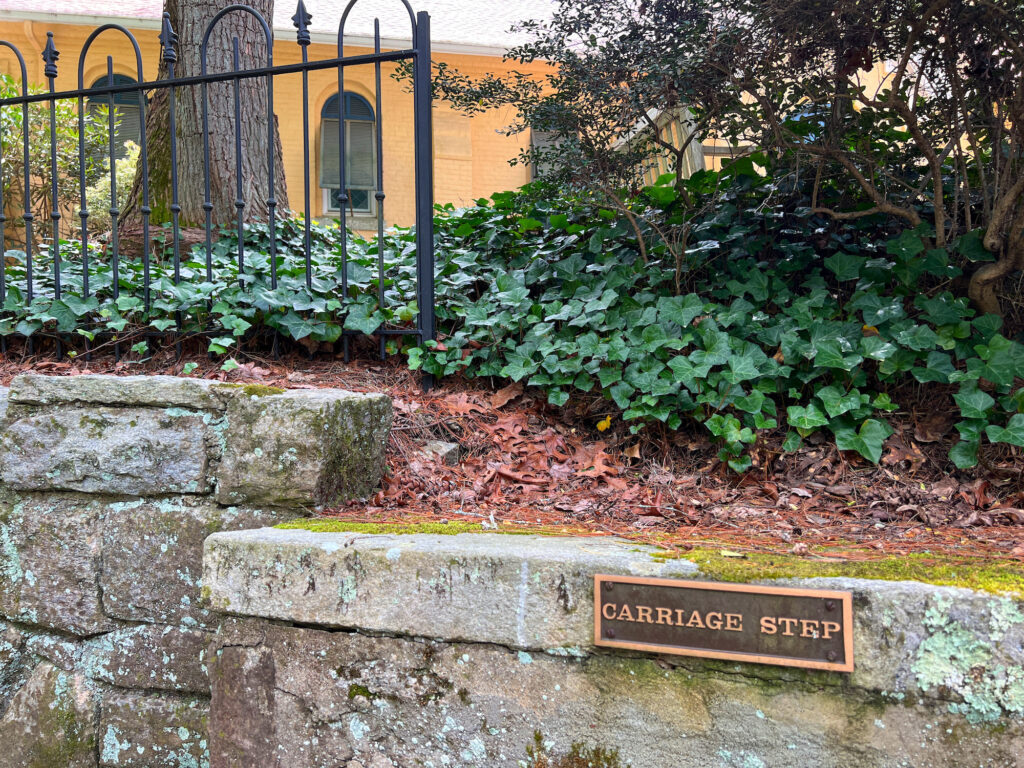 The church was deeded to the Episcopal Diocese of Western North Carolina in 1836. It was the first Episcopal church in western North Carolina.
What to Know Before You Go
The grounds of St. John in the Wilderness are open to visitors. This includes the chapel and the churchyard.
Free admission.
Visitors are welcome Tuesday through Sunday from 9 a.m to 4 p.m. The parking lot is gated and you will not be able to visit outside of those times.
If you are still parked when the gates close, your vehicle will be locked inside the parking lot.
There is a bit of an incline to reach the top of the hill with the church. However, it is paved. Disability parking is available along the road in front of the chapel.
The church is sometimes open and self-guided pamphlets can be found inside.
Spring is among the most beautiful times to visit, as the azaleas are in bloom.
The Carl Sandburg Home, Flat Rock Playhouse and restaurants and shops of Flat Rock are located nearby.
Sky Top Orchard is relatively close by this area, and it is one of the 7 U-Pick Apple Orchards in Hendersonville
See our video tour of St. John in the Wilderness on YouTube:
---
You might also like these fun things to do in Hendersonville and the surrounding area: