Hendersonville, NC has a baseball team known as the Hendersonville Honeycrisps.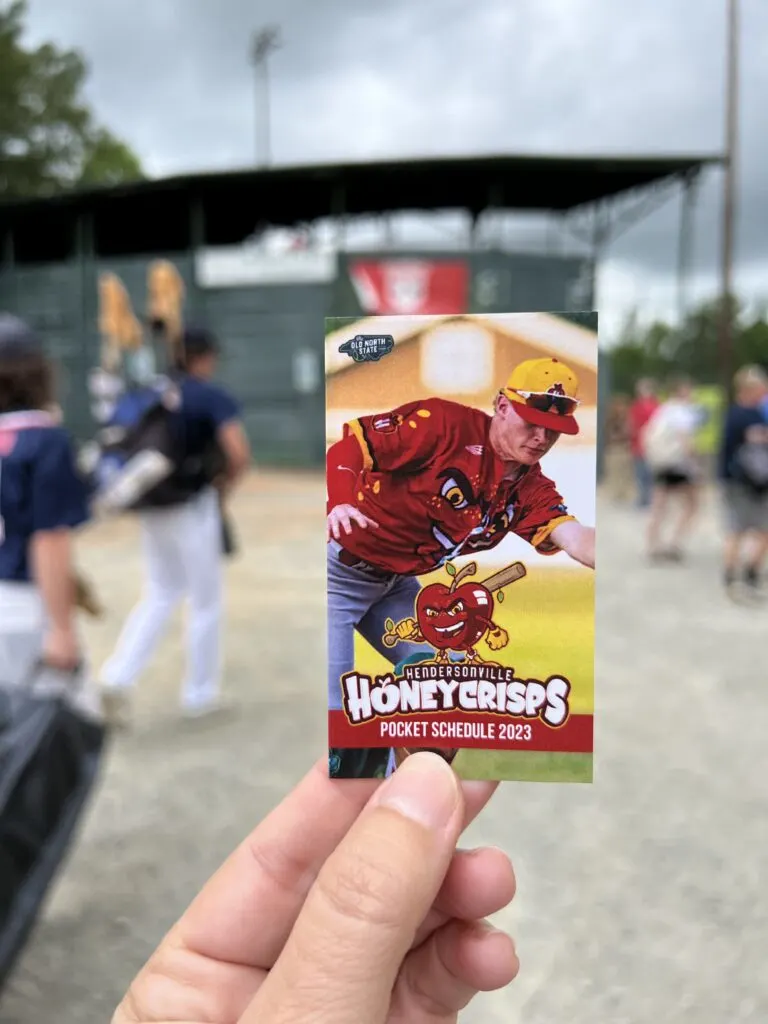 As one of the top producers of apples in the United States, it makes sense that the baseball team would be named after an apple variety.
What Are the Hendersonville Honeycrisps?
The Hendersonville Honeycrisps are the city's baseball team. They are part of the Old North State League.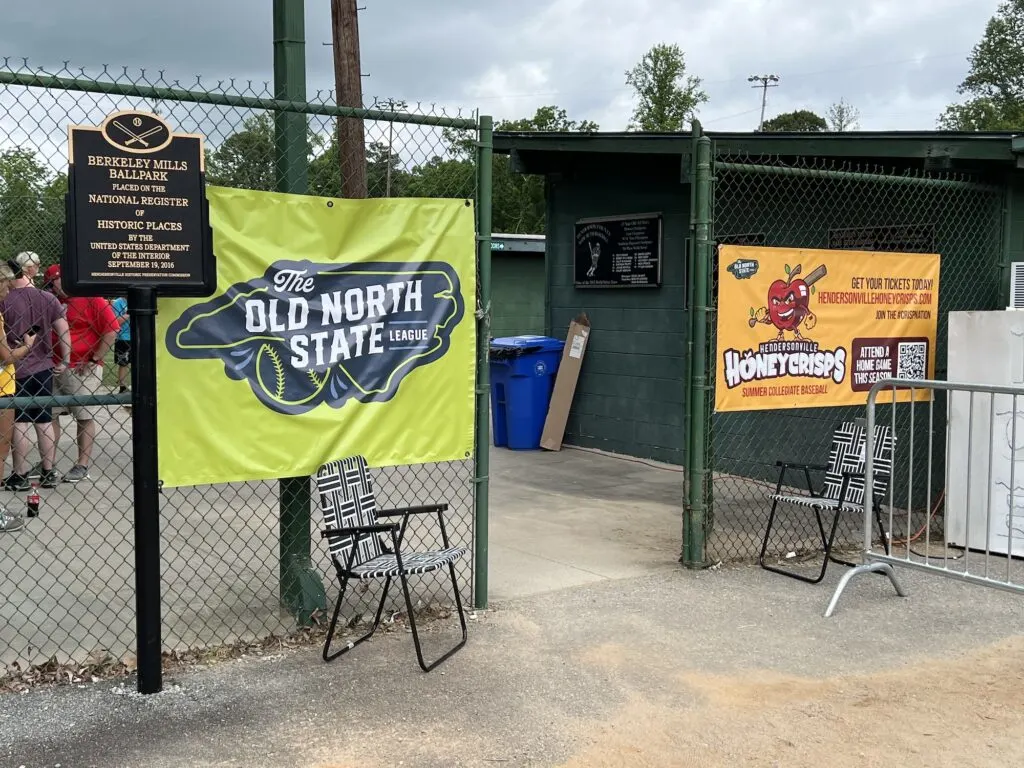 Where Do the Hendersonville Honeycrisps Play?
The Hendersonville Honeycrisps play at Berkeley Ball Park.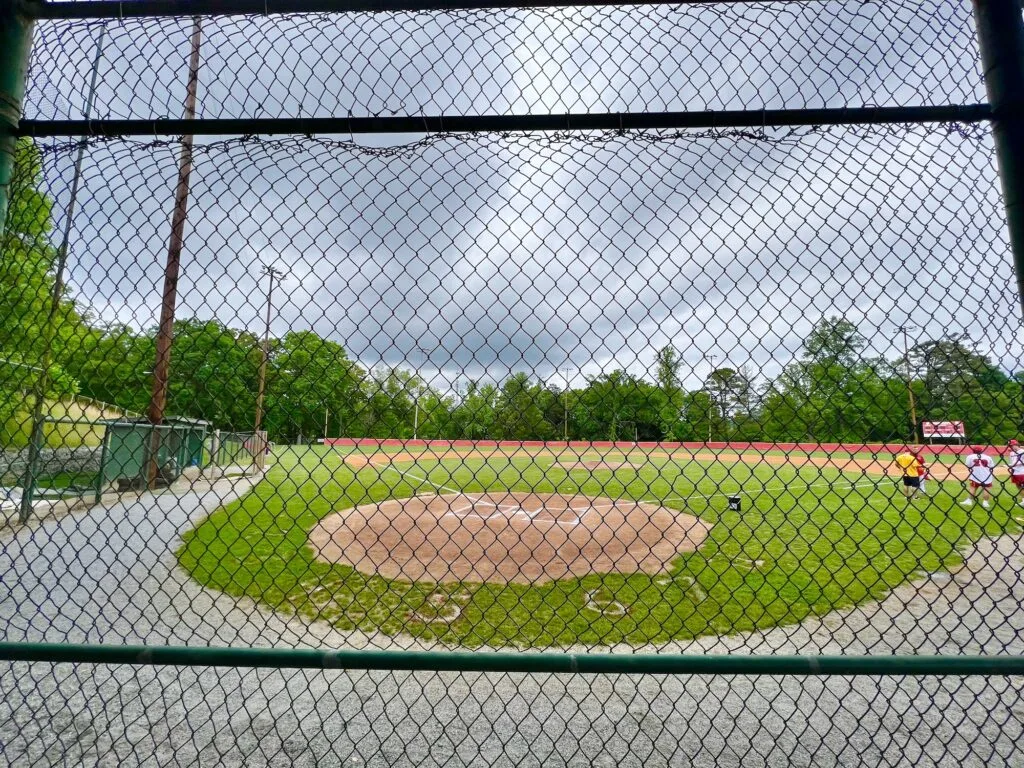 The baseball field is located at 69 Balfour Road, Hendersonville, NC 28792.
When you turn onto Balfour Road, you will see the Kimberly Clarke manufacturing buildings and green space. Keep on driving and you will find Berkeley Park to your left.
Berkeley Park was built in 1949 as the home field for the Berkeley Spinners, which was the baseball team of the Berkeley Mills Textile Plant, which was succeeded by Kimberly Clarke.
How Much Are Hendersonville Honeycrisps Tickets?
Single game tickets start at $5 for kids and $10 for adults general admission.
Premium admission is $15, which has more comfortable seating and the better views.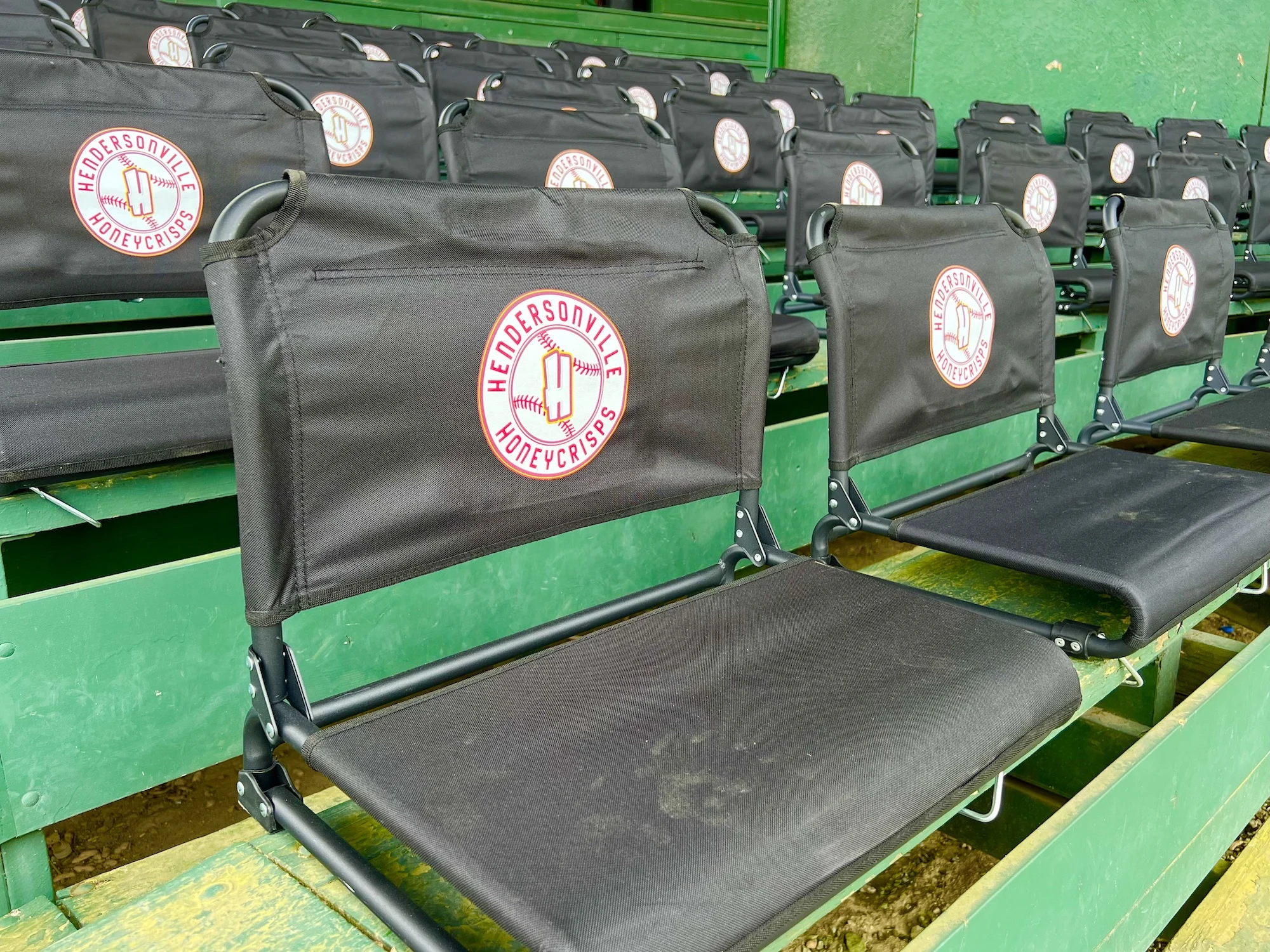 Discounted tickets are available when you purchase 7 games at once, or when you purchase a half season or season ticket pass.
Related Post: Best Kid-Friendly Activities in Hendersonville, NC
How To Make The Seats More Comfortable
If you choose general seating, you will be sitting on old wooden grandstands.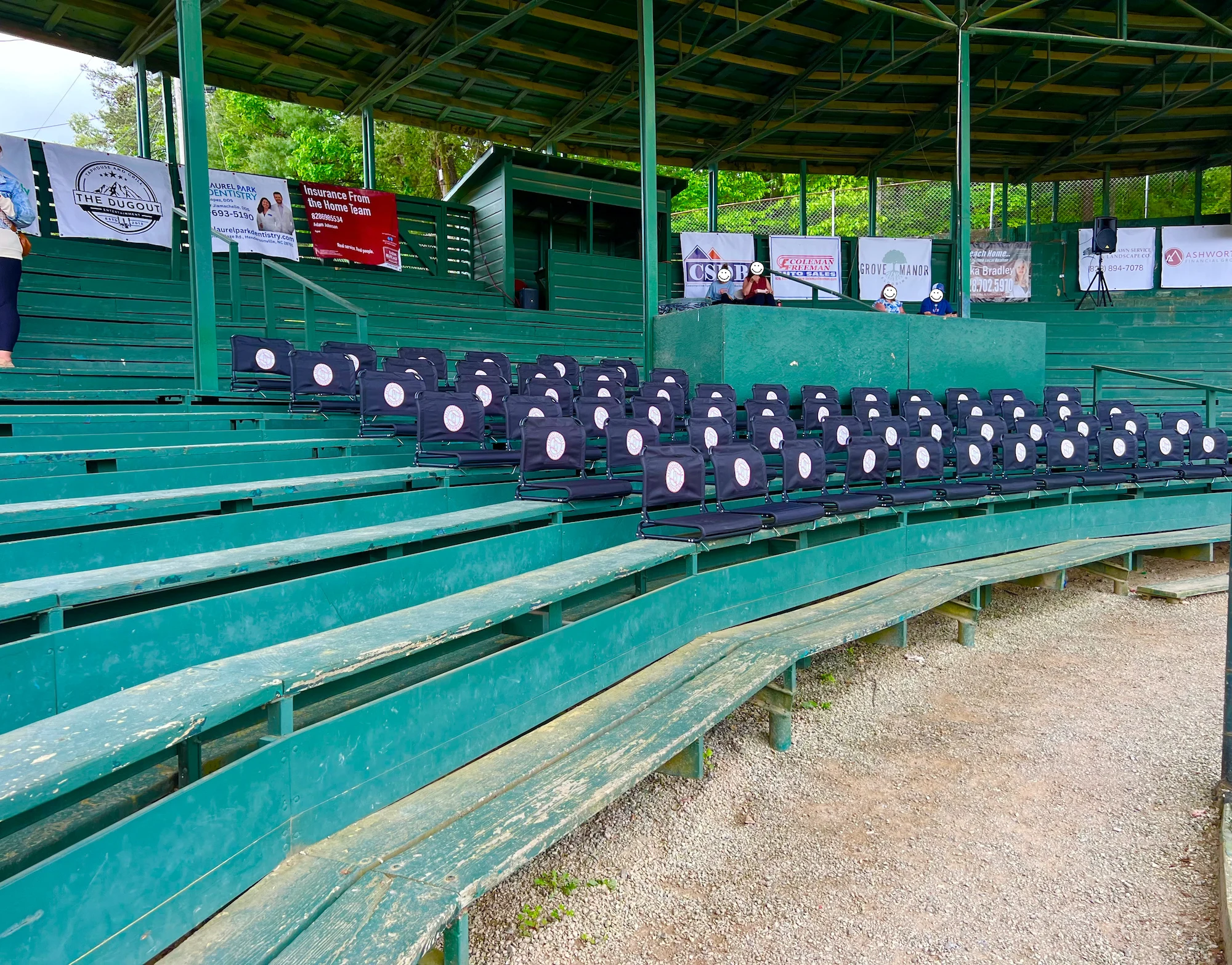 Personally, I can't sit on hard wooden seats for very long anymore. So I bring items to make seating more comfortable (and easier on my hips).
This foldable seat cushion is the perfect seating accessory. I've been using this cushion for years and it is one of the best that I have found. The cushion is very thick and does not collapse under weight.
Plus, it folds in half and can easily be carried in a bag or backpack, or hold by the handles.
Umbrellas, seat cushions and seat chairs are allowed. However, these items cannot block the view of other guests.
Is Food For Sale at Hendersonville Honeycrisps Games?
There is a food stand available at the baseball games.
A variety of foods are available, including hot dogs and even apple donuts, which are very popular at Hendersonville's apple orchards each Fall.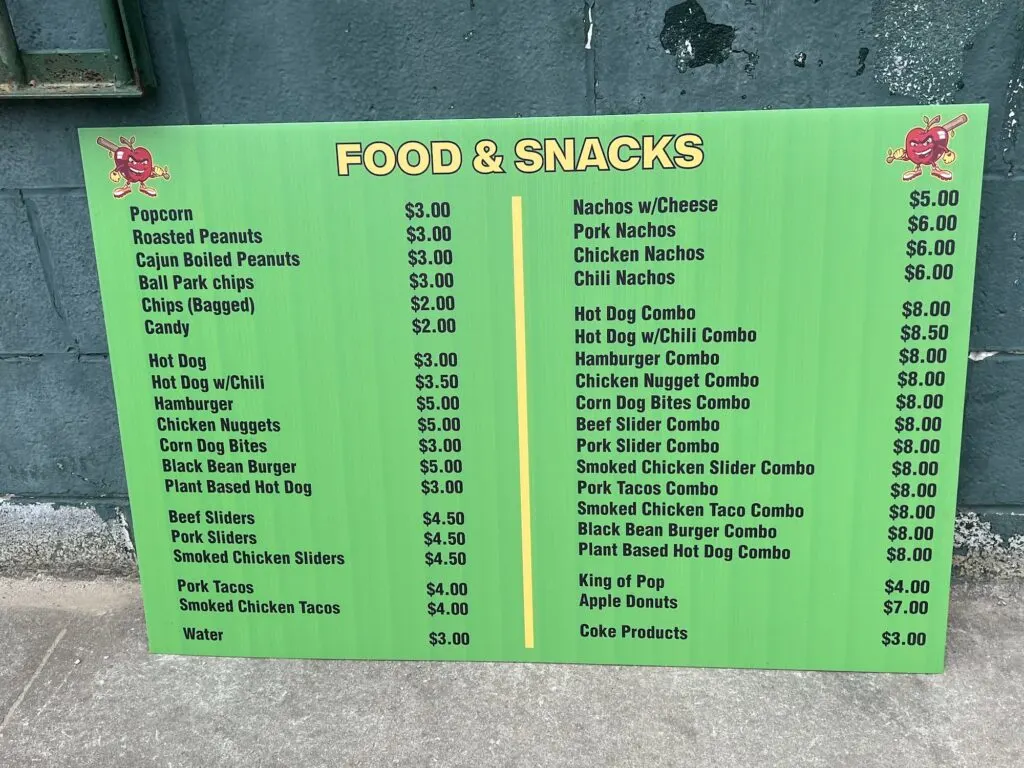 Can You Bring Food or Drink Into the Baseball Stadium?
No, you are not allowed to bring in food or drink for the baseball game.
If you do not want to eat at the baseball field, we suggest these places to get an inexpensive meal in Hendersonville.
Or choose one of Hendersonville's best restaurants.
Is There Merchandise to Buy?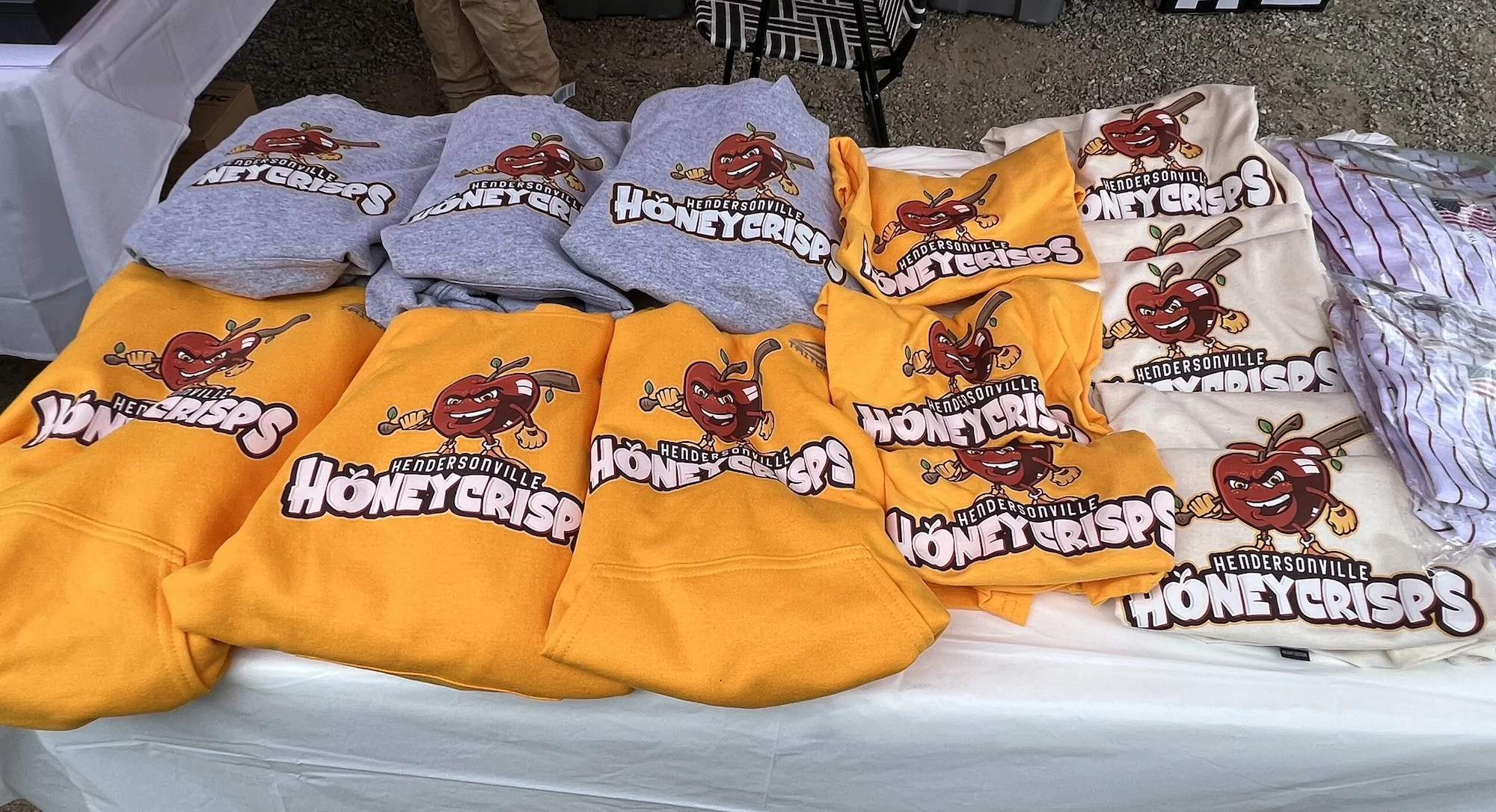 Yes, there are a variety of t-shirts, clothing and other souvenirs to buy from the Hendersonville Honeycrisps baseball team.
Where Do I Park?
Parking is in the grass fields located outside of the baseball stadium.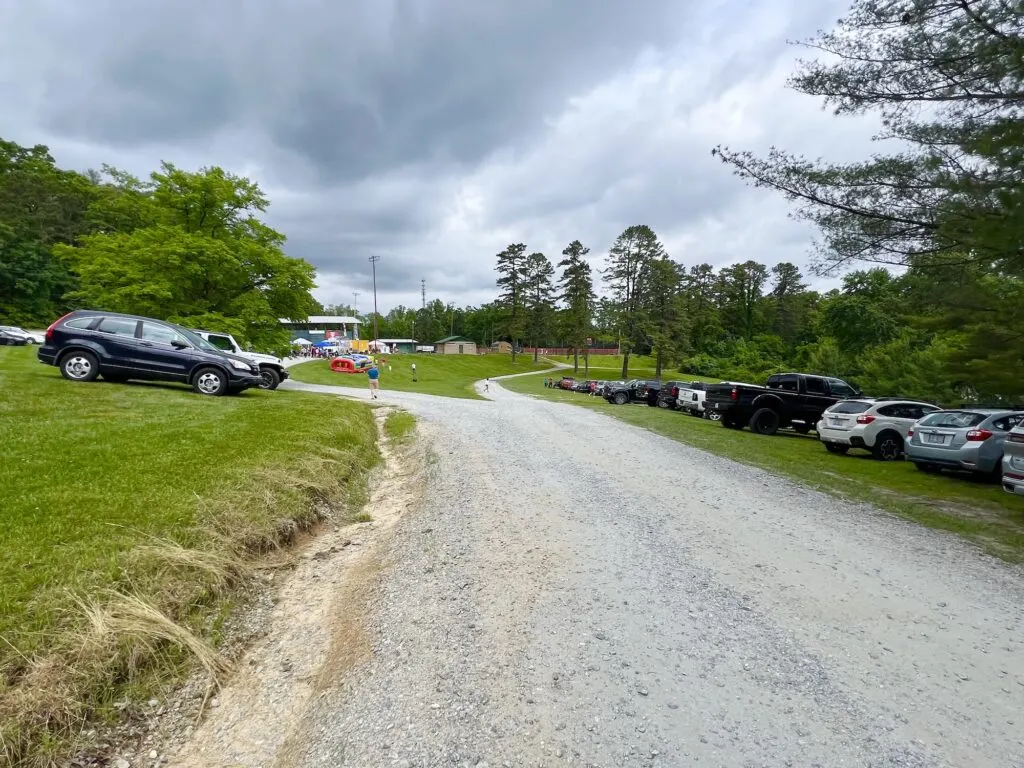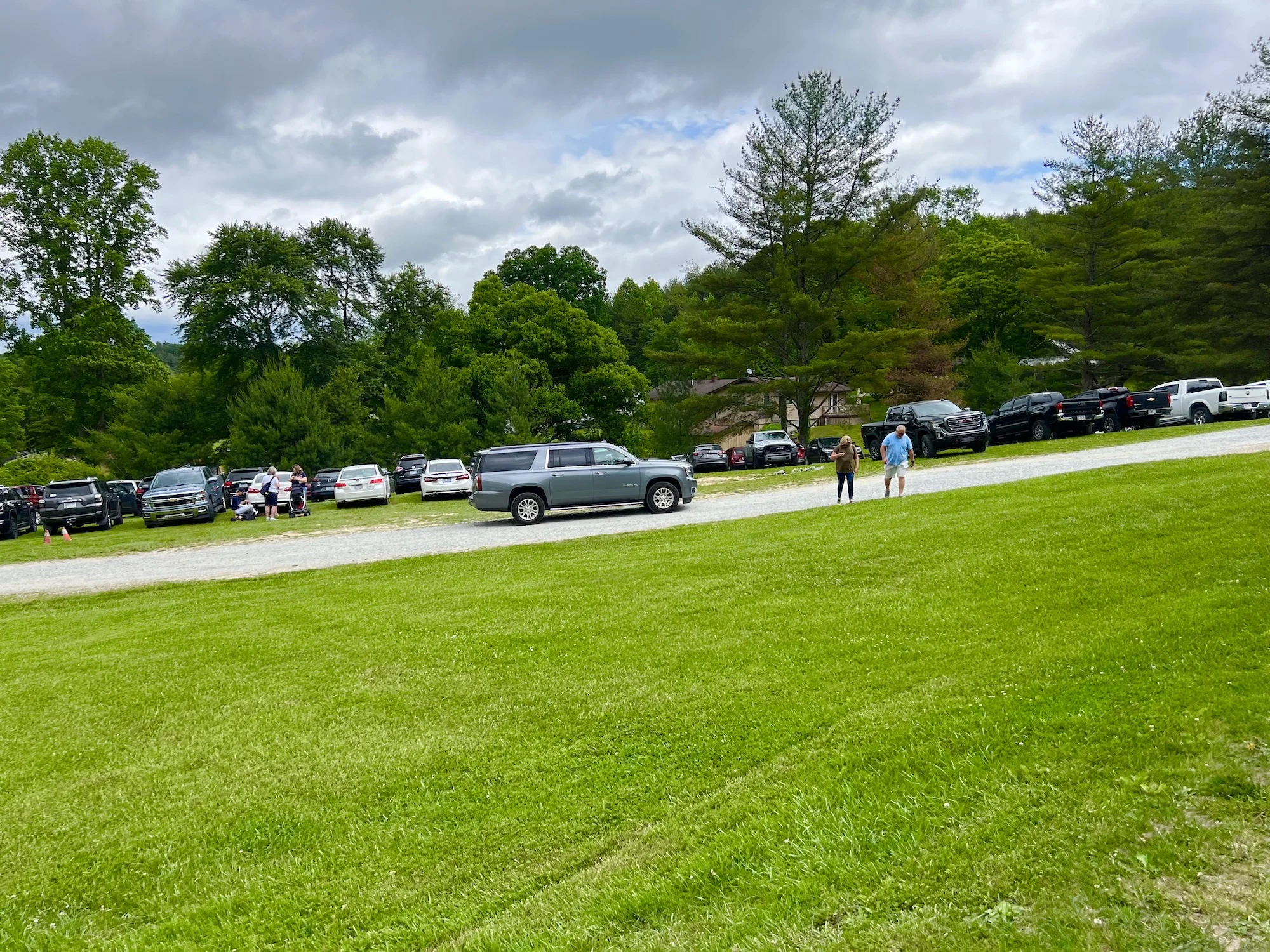 Want more Hendersonville travel guides? Check out these ideas: