If you are thinking of visiting Universal Studios on Labor Day weekend, you won't be alone! The 3-Day Labor Day holiday in the U.S. can be one of the busiest times of the year.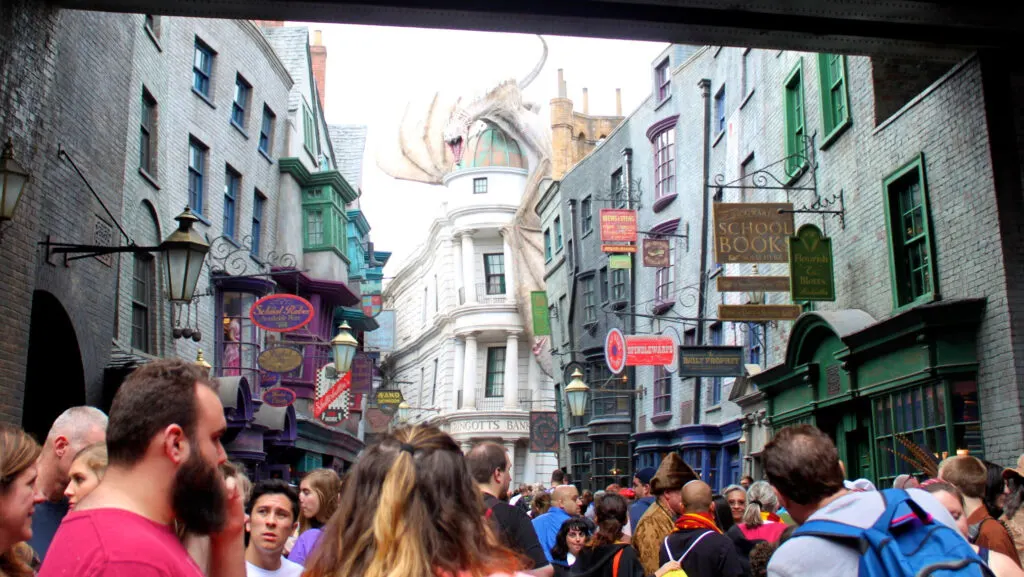 Is Universal Studios Open on Labor Day?
The Labor Day holiday is the first Monday in September. It is a federal holiday, with banks and government offices closed. Labor Day weekend (Saturday, Sunday and the Monday) is considered the unofficial end of summer in the U.S.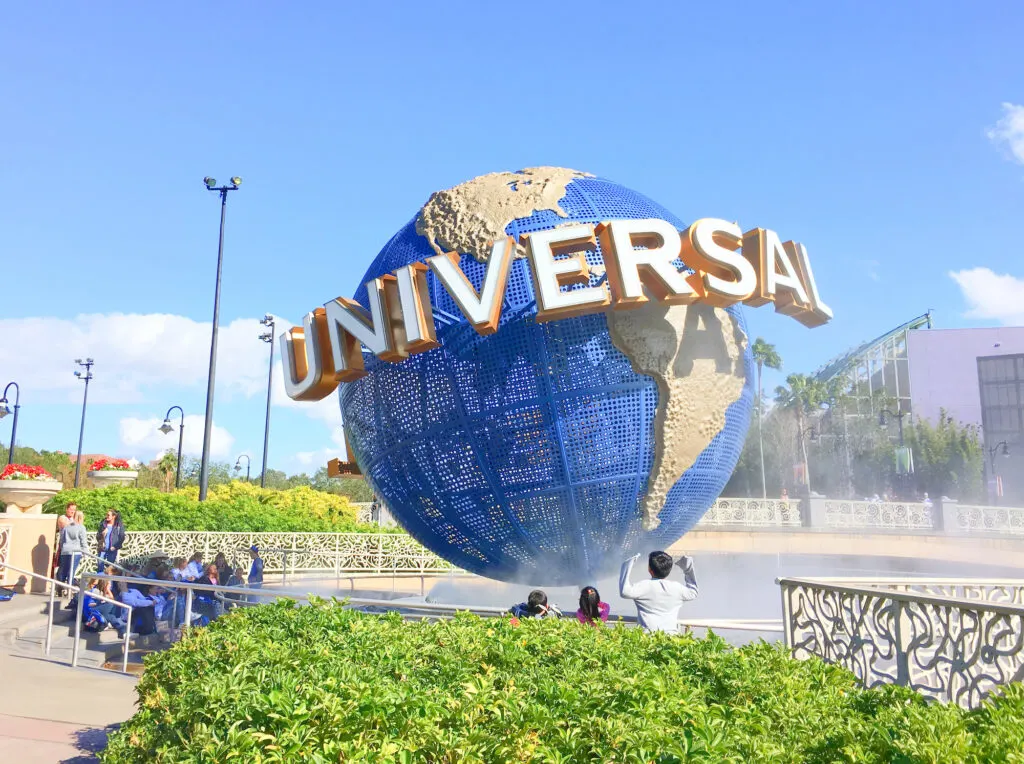 What Hours Is Universal Open on Labor Day?
*Park hours have not been released for 2023 yet.
Universal Orlando Resort has three theme parks that are open on Labor Day. You might think you could expect extended opening times during the weekend and on Labor Day to accommodate larger crowds. However, that is not happening in 2022.
Universal Studios theme park will be open from 8 a.m to 7 p.m. on Labor Day. The rest of the weekend the park hours are from 8 a.m. to 6 p.m., so there is not much difference.
Islands of Adventure will be open from 9 a.m. to 9 p.m. throughout the holiday weekend.
Check their Theme Park Hours calendar to see dates that have been released.
How Crowded is Universal on Labor Day Weekend?
Labor Day weekend is one of the busier times of the year at Universal Studios. However, the crowd levels do not rival other holidays, such as Thanksgiving at Universal Studios, the busy Christmas season at Universal Orlando, New Years or Easter.
The crowds are similar to Memorial Day weekend at Universal Orlando and July 4th at Universal Studios because the days are federal holidays.
Labor Day weekend is a 3-day weekend at the beginning of September. Because it is a federal holiday, many people will not be working and schools will have time off. Which makes the holiday one of the busiest times at the theme parks.
Many school systems around America do not start back until after Labor Day. In the Southeast U.S., schools usually start in August but have Labor Day off as the first school holiday. This means that many families will try to visit Orlando theme parks during school holidays.
Orlando and Florida residents, especially Universal Orlando pass holders, will take the opportunity to visit the theme parks on their days off.
Unlike other holidays, Labor Day crowds usually peak just during the 3-day weekend. There is not as many crowds leading up to the weekend and after Labor Day, visitation goes back to normal levels.
Federal holidays are among the busiest times at Universal Studios. The theme parks can reach capacity by mid morning, which means they cannot allow anyone else to enter the parks until someone leaves.
Once you are inside a theme park, you can stay all day until closing, even if the parks reach capacity levels. However, if maximum capacity levels have been reached, expect very long lines for attractions, food and shopping.
While wait times are often 1-2 hours for the most popular attractions at Universal theme parks normally, you might encounter wait times of 2-4 hours for one attraction on the holiday.
In 2020, all three Universal Orlando Resort theme parks were at maximum capacity and closed to additional guests on the Saturday before Labor Day. (2 days before the official holiday.) However, keep in mind that Universal Studios, Islands of Adventure and Volcano Bay had just reopened to guests in June of that year, and pent-up travel demand was high.
We suggest bringing your own snacks into Universal Studios on days like this so that you can eat while waiting in line and not waste time ordering foods. Here are some great snack ideas for theme parks.
How to Guarantee Getting into Universal Studios on Labor Day Weekend
As a guest of a Universal Orlando Resort hotel, you are also guaranteed entry into the theme parks even if they are at capacity.
Avoiding crowds on the holidays is just one of the 40 Best Universal Studios Tips and Tricks that we share. Be sure to see them all!
Does Universal Cost More on Labor Day?
One-day tickets generally are more expensive on holiday weekends. However, multi-day tickets usually are not that much more expensive for most holidays.
***Get Discounted Universal Theme Park Tickets from
Get Away Today!***
We love this Official Universal Ticket Reseller for their customer service and money-saving tickets.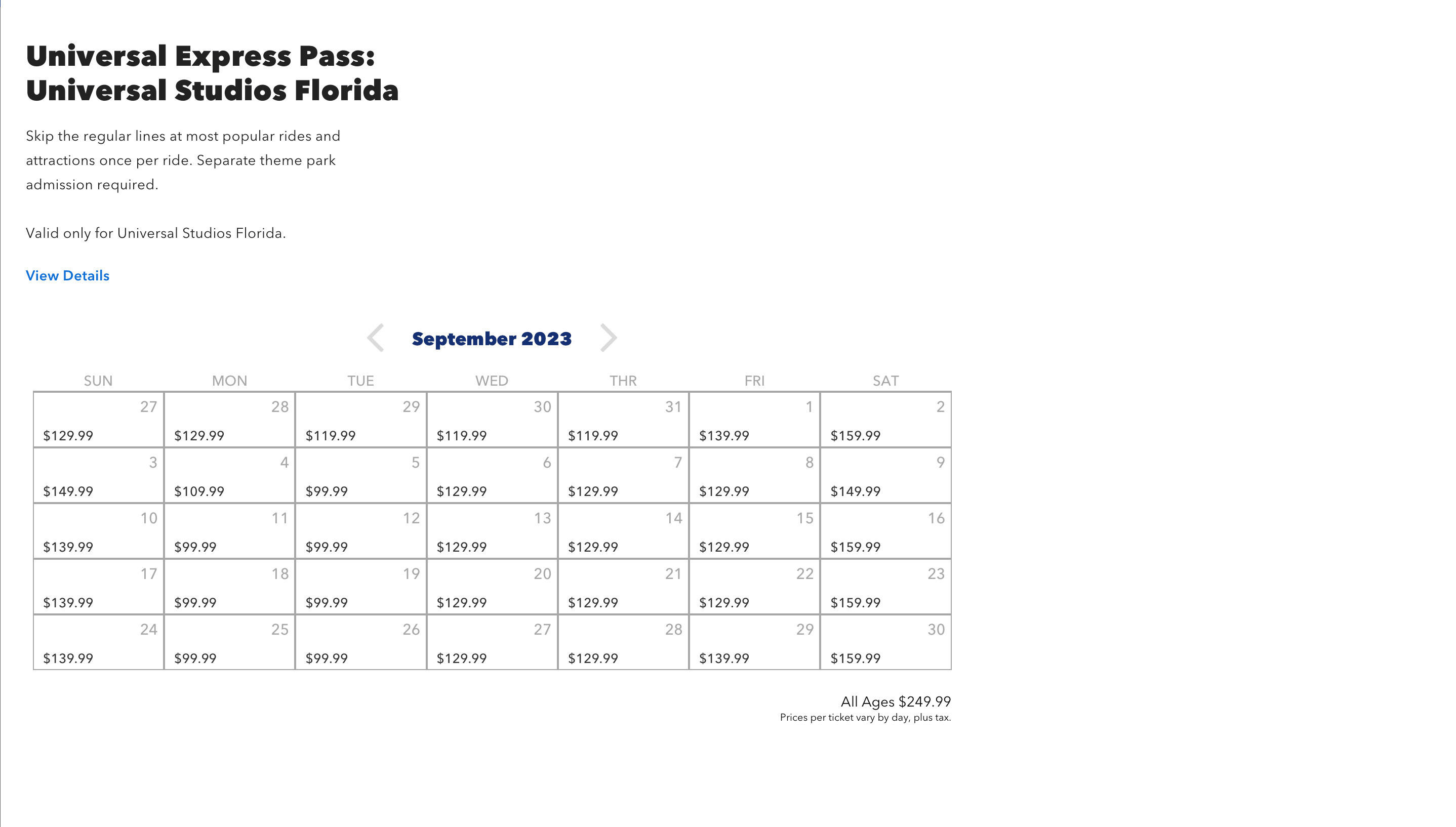 Are the Theme Parks Decorated for Labor Day?
What is the Weather Like During Labor Day?