Want to visit Universal Studios theme parks with the fewest crowds? Yeah, we do, too! Which is why we have studied the best days of the week to visit Universal.
If you are busy making plans for your vacation and have some flexibility in when you can travel, these are the best days to go to Universal Studios so that you can spend less time waiting in line and possibly save money on tickets, too.
The following information is the same for both Universal Studios Orlando theme park, as well as Islands of Adventure theme park in Orlando, Florida. In most cases, the same crowd levels will also apply to Volcano Bay waterpark, as well.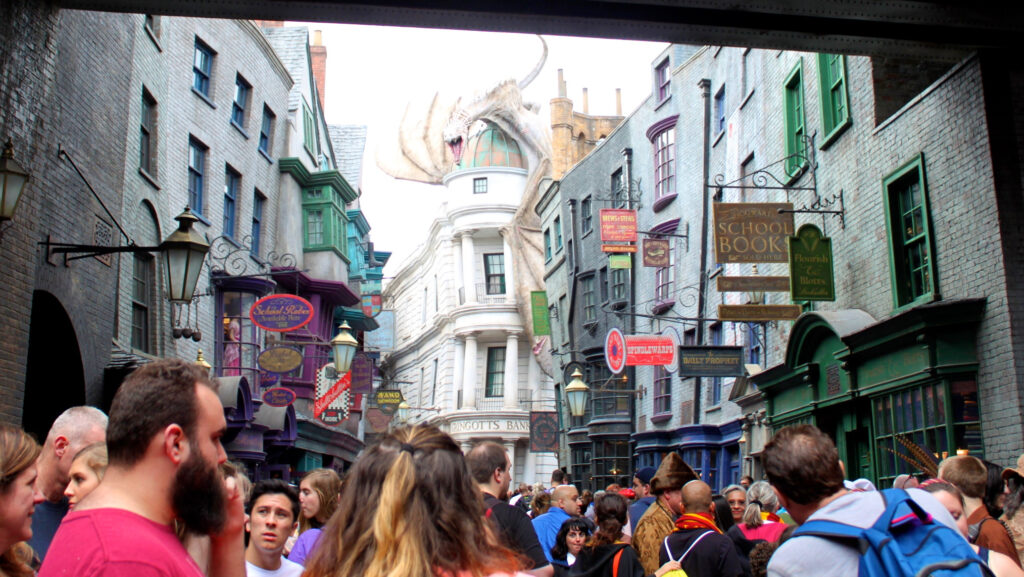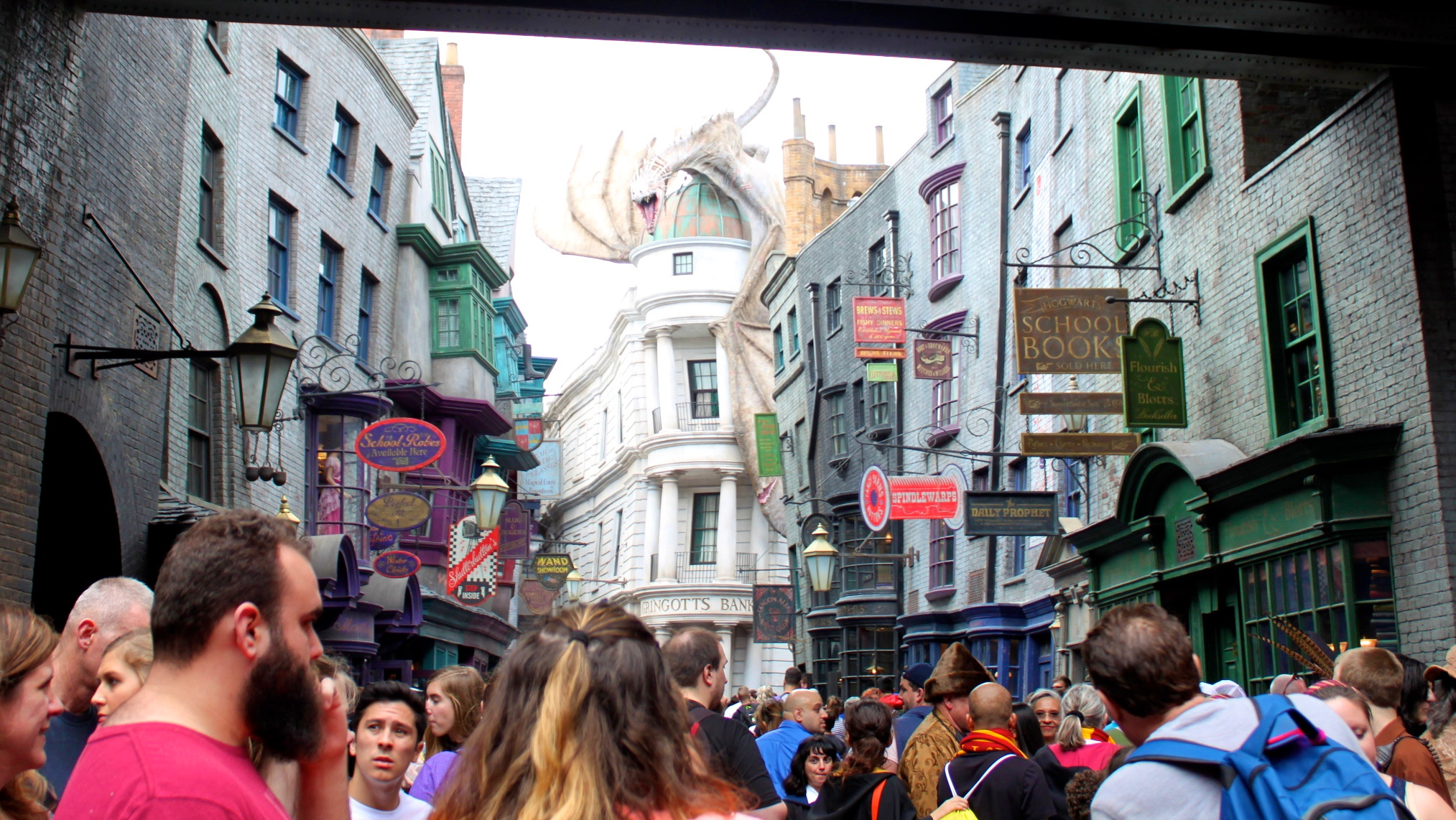 What is the Best Day to Go to Universal Studios?
Tuesday, Wednesday and Thursday are generally the best days to visit Universal Studios with less crowds and less expensive ticket and hotel prices.
However, as with all things, there are some variations to this rule. We will explain the exceptions and how to best plan your vacation.
Runners Up: Monday and Friday could have low crowds, too. In general, most people are leaving on Friday and Monday if they made a long weekend out of their visit. However, there will still be some people who have stayed and want to get in an extra day. We still consider Monday and Friday to be decent days to visit the theme parks.
What are the Worst Days to Go to Universal Studios?
The worst days to visit Universal Studios because of the price and the crowds are on the weekends. Especially on Saturday.
Many Orlando and central Florida locals visit the theme parks on the weekends when they are not working.
Visitors flying in to Orlando often schedule their visits around the weekend, too, in order to maximize their vacation days.
Which means that Saturdays and Sundays have the most amount of people inside the theme parks.
Insider Tip: While Sunday mornings and afternoons tend to be busy, we have found that Sunday nights have far fewer crowds. This is because people are going home to get rested for work the next day or get their kids ready for school. If you have the option of visiting on a Sunday evening, you might be surprised at low crowds.
Related Post: 38 Universal Tips and Tricks To Make Your Vacation Even Better!
Exceptions to the Rule
It is very easy to say that mid-week visits are the ideal time to visit Universal Studios. But that is not always the case all year round.
These are the times of the year when Tuesday, Wednesday and Thursday might not be the best time to visit Universal Studios.
Summer
Once the kids are out of school, crowds are always high at Universal theme parks. While mid-week visits might be a little less crowded because parents still need to travel around their work schedule, they will be more crowded than during the week in other times of the year.
Related Post: How Crowded is Universal on the Fourth of July?
Halloween Horror Nights
Universal's Halloween Horror Nights is a huge special ticketed event that takes place in September and October. Crowds are always higher during this time of year, even in the middle of the week.
Related Post: How Crowded is Universal on Labor Day Weekend?
Spring Break
The time when kids are off of school for Spring Break in the U.S. is always one of the busiest times at Universal Studios.
Because Spring Breaks are varied in each state, the busy Spring Break time can last for a month or two. In general, Spring Break crowds come in March and April, with a heavy concentration of crowds during the week before and after Easter.
Easter holiday is either in March or April each year, so you will need to see when Easter is during the year you are planning your visit.
Related Post: Everything to Know About Universal's Park to Park Tickets
Thanksgiving Week
The week of Thanksgiving is busy at Universal Studios. During this week, Tuesday, Wednesday and Thursday will definitely be the busiest of the days!
Christmas Holidays
The Christmas decorations will go up in the theme parks right after Halloween. So the holiday festivities will be celebrated for two months.
During the first part of December, you will probably find that the mid-week days are perfect for visiting with low crowds.
However, the week before Christmas and after Christmas at Universal Studios will be exceptionally busy any day of the week!
Special Events
In addition to Halloween Horror Nights, there are some other special events at Universal Studios, such as Mardi Gras celebrations and special concerts. During those events, mid-week visits could be crowded, as well.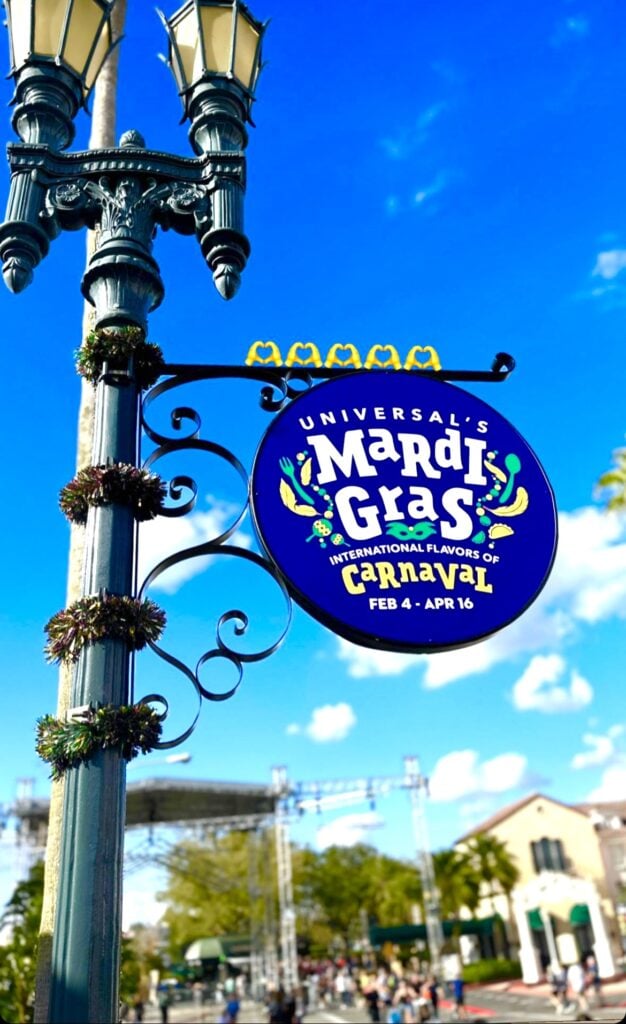 New Ride Openings
When a new ride opens, everyone wants to be one of the first to ride it. This is true whether the ride is re-opening after a refurbishment, such as Revenge of the Mummy in 2022, or when it is a brand new ride, such as the Illumination's Villain-Con Minion Blast that will open in summer 2023.
How to Avoid The Crowds Any Time of the Year
Here is a bonus tip that works especially well for locals that can visit whenever they want.
If you want to visit when the crowds are at their lowest, visit during bad weather. Yep, you heard that right! Go to Universal Studios when it rains!
Most people have no desire to walk around in the rain at a theme park. However, the Universal Rain Policy doesn't close the parks for inclement weather unless it is a hurricane or tropical storm.
If you know that rain is in the forecast, especially if it is just rain without thunderstorms, then plan your visit during inclement weather!
While you probably won't be able to ride some roller coasters because the weather might affect the tracks, you will likely be able to just walk on to many of the rides.
If you love water rides at Universal Studios, you will find that the lines are very short for these attractions. And it won't matter that you are getting wet, because you would probably get soaked on the rides, anyways!