If you are planning a visit to Orlando, you might be wondering why there are two theme parks called the Studios. You are not alone.
Disney's Hollywood Studios and Universal Studios are both located in Orlando, just a few miles from each other. But they are definitely worlds apart when it comes to the experiences and attractions to enjoy.
There is a lot of confusion as to which Studios theme park you should visit. Both theme parks are a celebration of popular classic and modern movies, and both have plenty of fun rides, shows and restaurants to enjoy.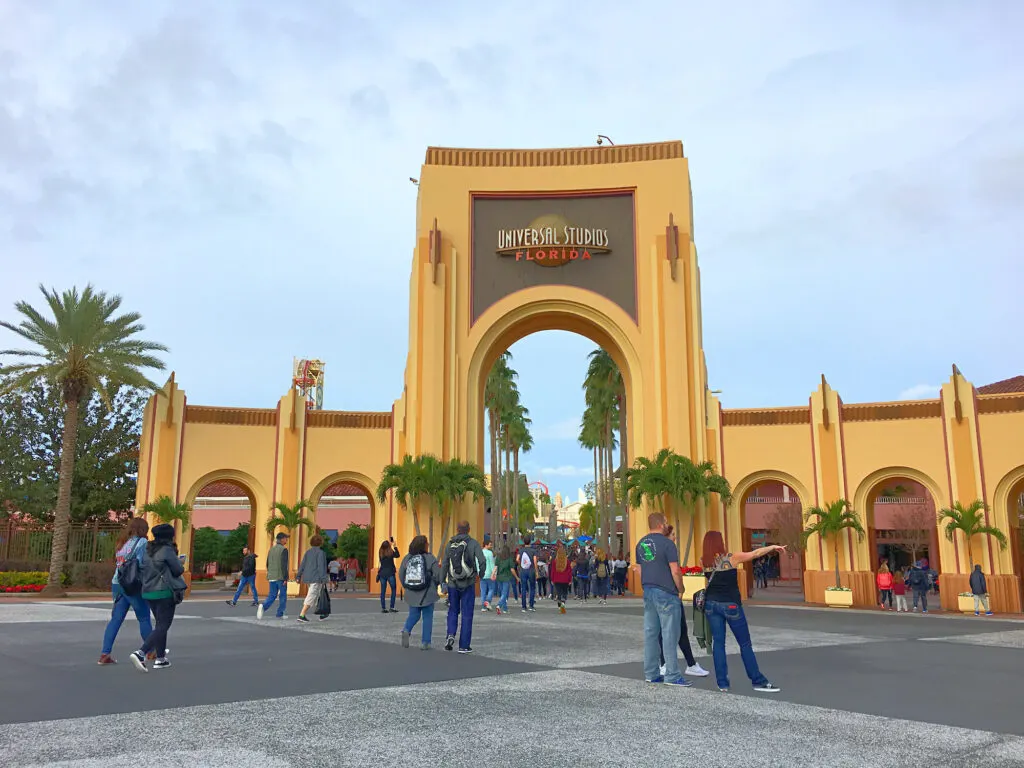 In this guide, we will help you understand the differences between Disney's Hollywood Studios and Universal Studios, as well as choosing the right theme park for you.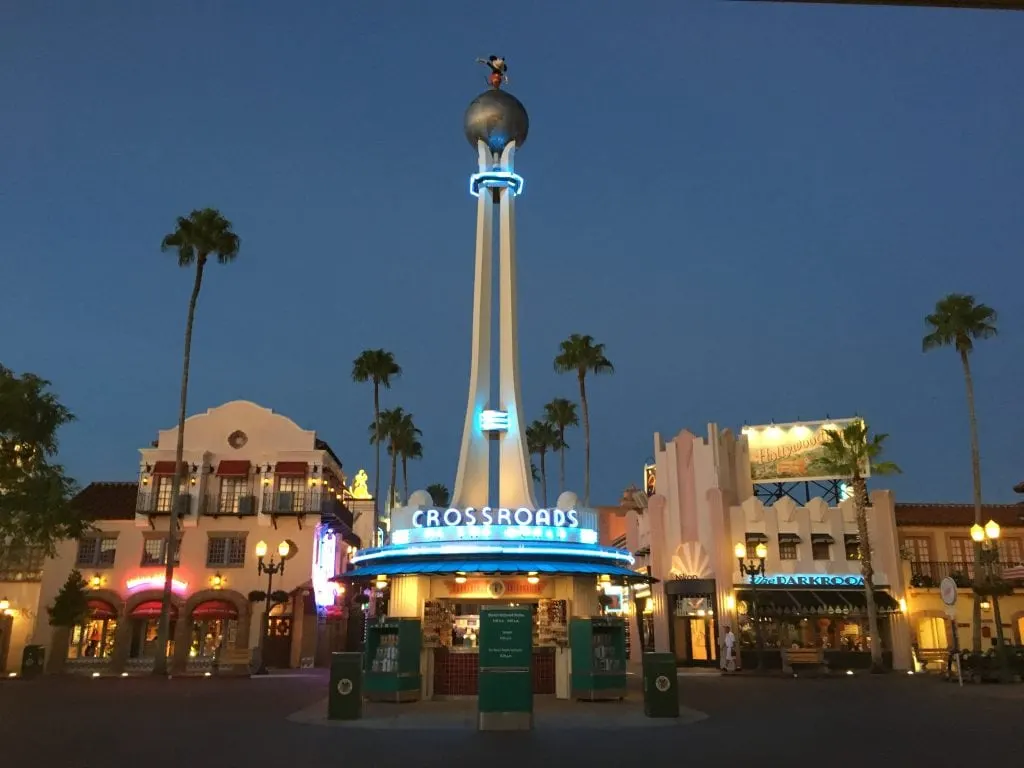 Fun Fact: One of my first jobs in college was working at Disney's Hollywood Studios. It was one of Carrie's first jobs in college, too! I worked as an attractions hostess on The Great Movie Ride and Backlot Tour, as well as in Character Entertainment. Carrie worked in characters, too. (We're both Chip and Dale height!)
Is Hollywood Studios the Same as Universal Studios?
The short answer is no. But it also depends on what part of the United States you are talking about.
Let us explain.
Universal Studios is the name of theme parks around the world. There are many Universal Studios theme parks across the globe, including two in the United States, located in Orlando, Florida and Hollywood, California.
When talking about Universal Studios theme parks, it is common to say Universal Studios for the Orlando location. The California location, while officially called Universal Studios Hollywood, can sometimes be called Hollywood Studios or Universal Hollywood.
So, when researching a Universal Studios vacation, you need to make sure you are looking at the right location.
In that case, Universal Studios (Orlando) and Hollywood Studios (California) are very similar with the attractions and lands that they have for guests.
In Orlando, it is completely different. Hollywood Studios in Orlando is a Walt Disney World theme park. It was previously called Disney-MGM Studios.
Universal Studios in Orlando is owned by Disney's competitor, Universal Orlando Resort.
To make things even more confusing (is it even possible?), the entire Universal Orlando Resort is often called Universal Studios. However, there is one theme park inside the Universal Orlando Resort that is called Universal Studios Florida. There are other destinations at the Resort, including Islands of Adventure and Volcano Bay water park, that are often referred to as Universal Studios, as well.
Related Post: Islands of Adventure Vs. Universal Studios Florida
When talking with a travel agent, booking online travel, searching the internet for deals and Universal Studios travel tips, it is very important to know what Universal Studios you are wanting and make sure the information is appropriate for what you are looking for.
So, no, Hollywood Studios is definitely NOT the same as Universal Studios in Florida.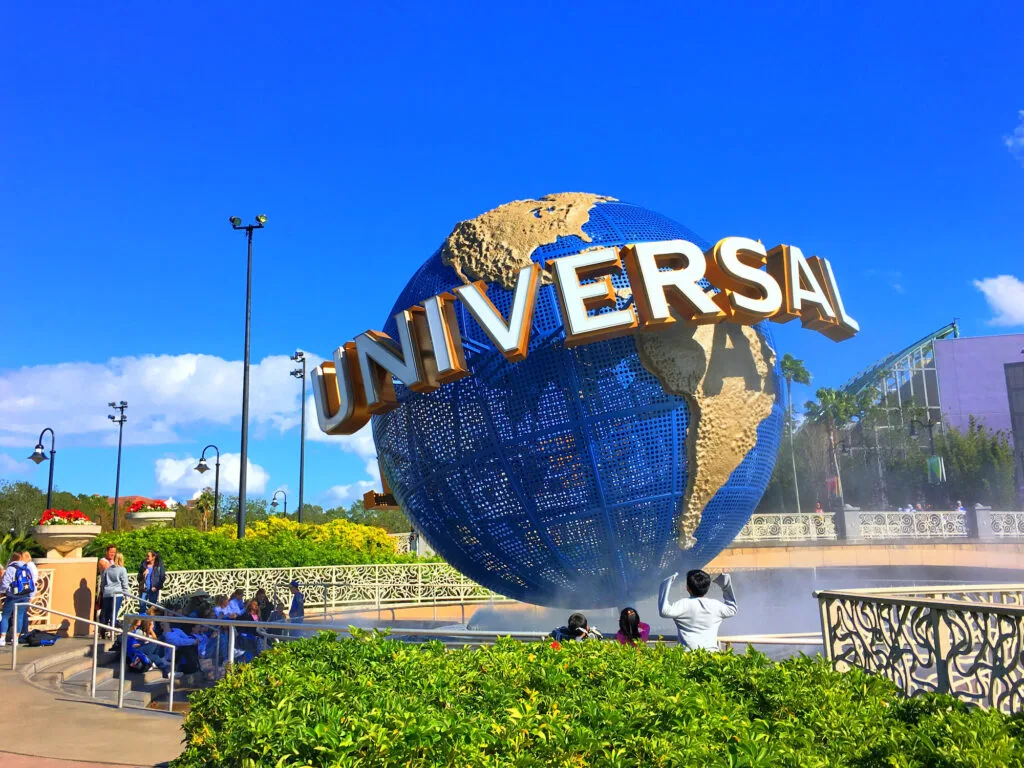 Disney's Hollywood Studios Theme Park
Disney's Hollywood Studios opened in 1989 as Disney-MGM Studios, a working movie and television studios. Back in those days, television shows and movies were filmed at the theme park. The Golden Girls' home facade was located in this theme park!
Many of Disney's animated films were also created at the production studios behind the theme park.
Over time, Disney stopped using the theme park as a production facility. Nowadays, it is all rides and live shows, with plenty of unique restaurants. The emphasis used to be on old-fashioned Hollywood, but today there is more new movies featured, such as Toy Story, Star Wars and Frozen.
Disney's Hollywood Studios is located near Epcot. In fact, you can walk from Hollywood Studios to Epcot. The Disney Skyliner provides transportation to Hollywood Studios, along with bus transportation and boat transportation.
Themed Lands
Star Wars Galaxy's Edge
Pixar Place
Toy Story Land
Sunset Boulevard
Hollywood Boulevard
Animation Courtyard
Commissary Lane
Grand Avenue
Echo Lake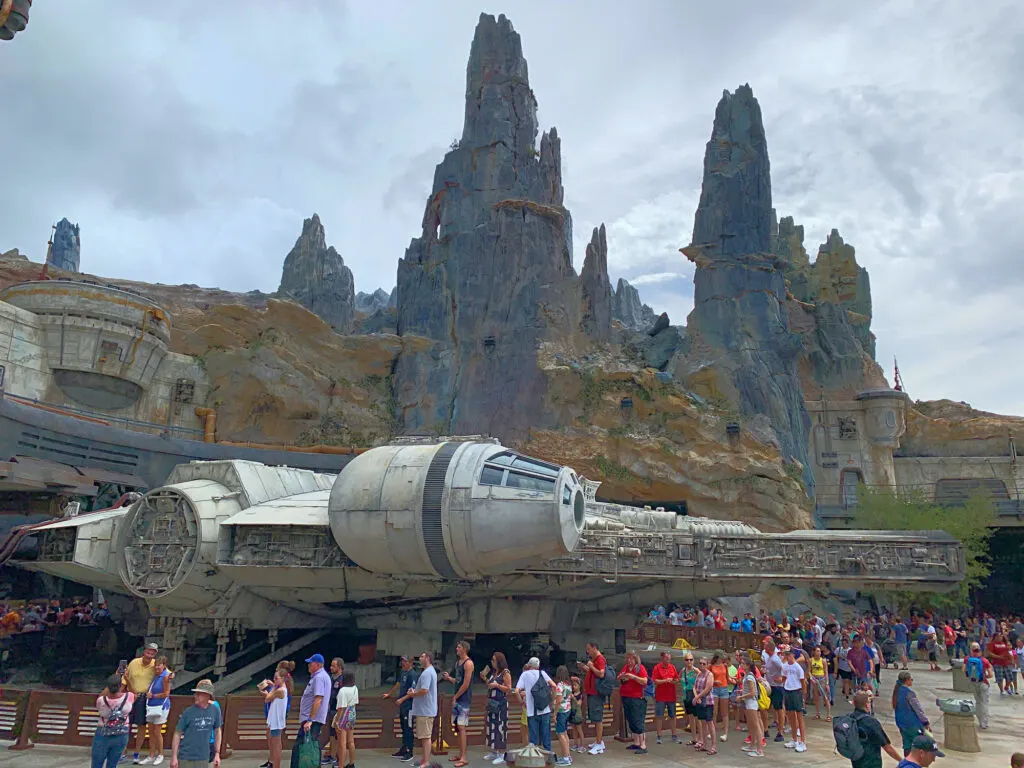 Rides
Millenium Falcon: Smuggler's Run
Star Wars Rise of the Resistance
The Twilight Zone Tower of Terror
Rock 'n' Roller Coaster Starring Aerosmith
Slinky Dog Dash
Toy Story Mania!
Star Tours – The Adventure Continues
Mickey & Minnie's Runaway Railway
Alien Swirling Saucers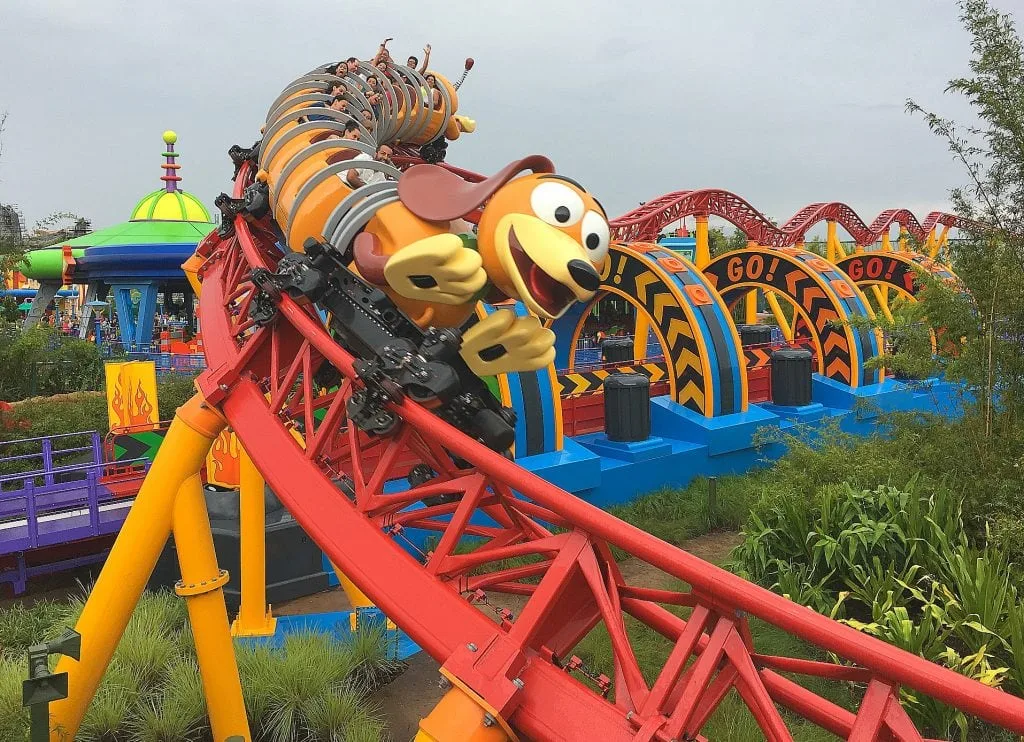 Shows
For the First Time in Forever: A Frozen Sing-Along Celebration
Indiana Jones Epic Stunt Spectacular!
Beauty and the Beast Live on Stage
Muppet Vision 3D
Disney Junior Play and Dance
Disney Movie Magic
Fantasmic!
Lightning McQueen's Racing Academy
Restaurants
All of Disney's restaurants have such a great theme! Each one of these locations is unique and serves up different types of food.
Sci Fi Dine-In Theater Restaurant
50's Prime Time Cafe
Oga's Cantina
Roundup Rodeo BBQ
Mama Melrose's Ristorante Italiano
The Hollywood Brown Derby
Hollywood & Vine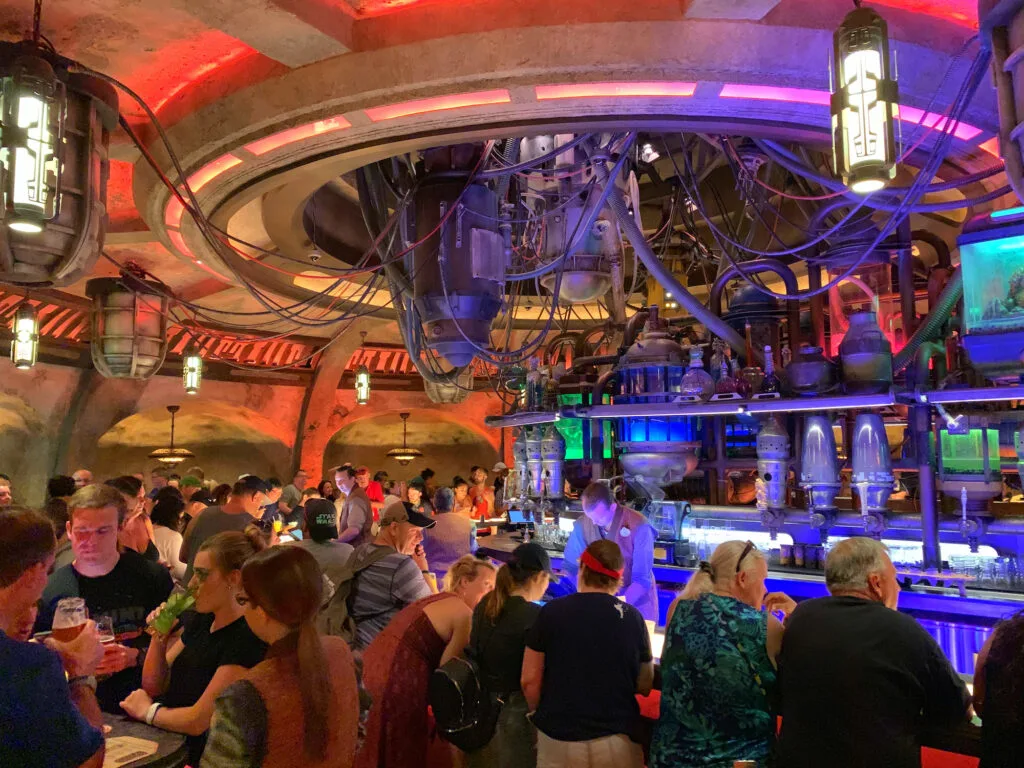 Universal Studios Theme Park
Universal Studios Florida opened in 1990. It is part of the Universal Orlando Resort, which currently has two theme parks, one water park and Universal CityWalk.
You will find a blend of modern films and classic movies at Universal Studios. Despicable Me characters and rides are featured in this theme park, along with older movie franchises such as E.T. and Men in Black.
There is one parking garage that is for both Universal Studios and Islands of Adventure, as well as Volcano Bay and Universal CityWalk. There is bus transportation to the theme park, as well as boat taxis from Universal Orlando hotels.
Themed Lands
The Wizarding World of Harry Potter- Diagon Alley
Springfield: Home of the Simpsons
Hollywood
New York
San Francisco
Production Central
World Expo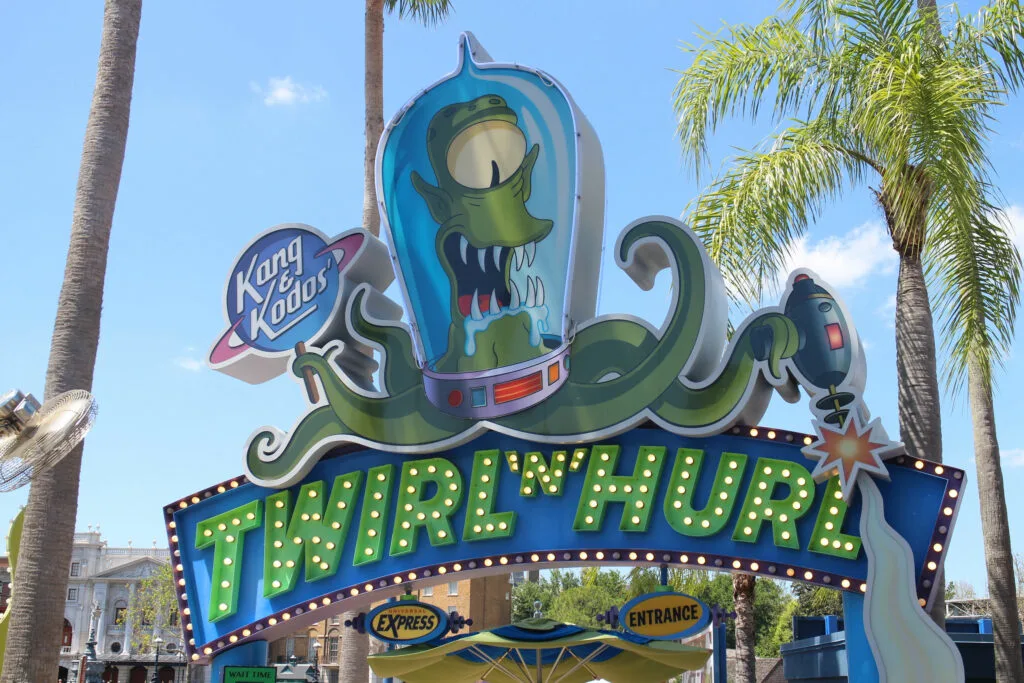 Rides
Get a free printable checklist of all Universal Studios rides.
Hogwarts Express: King's Cross Station
Escape from Gringotts
Transformers: The Ride – 3D
Despicable Me Minion Mayhem Ride
Illumination's Villain-Con Minion Blast
Hollywood Rip Ride Rockit
Revenge of the Mummy
Race Through New York Starring Jimmy Fallon
E.T. Adventure
Fast and the Furious Ride
Men in Black Alien Attack
Kang & Kudos Twirl 'n' Hurl
The Simpson's Ride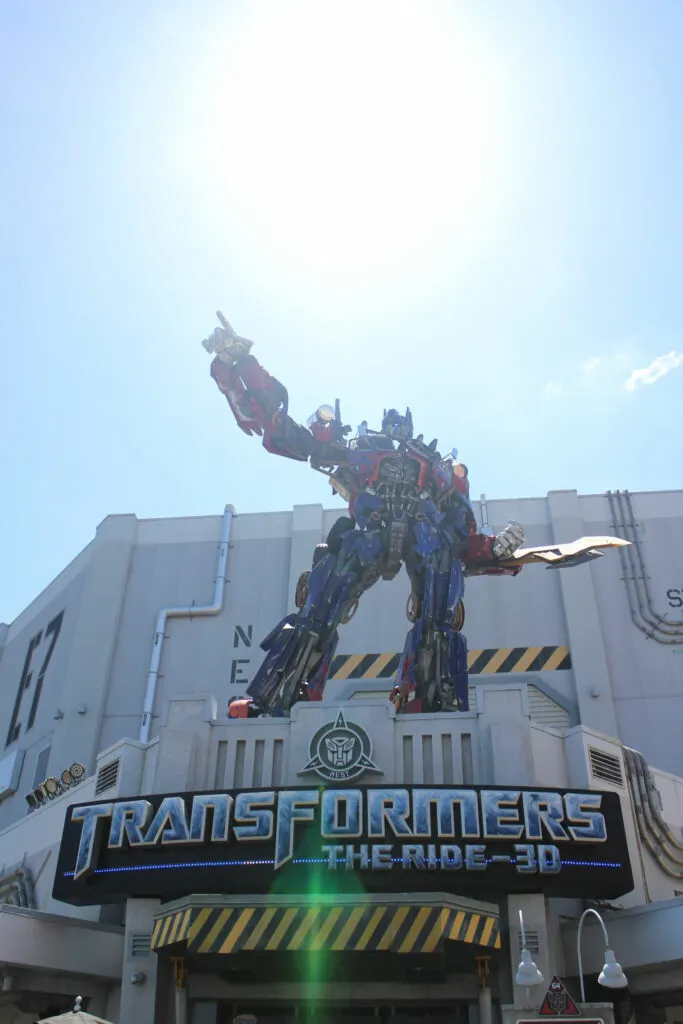 Shows
The Bourne Stuntacular
Universal's Horror Make Up Show
Animal Actors on Location!
The Blues Brothers Show
Celestina Warbeck & The Banshees
Tales of Beedle the Bard
Restaurants
With only two sit-down restaurants inside the theme park, you will need to eat fast food or go outside to Universal CityWalk restaurants.
Lombard's Seafood Grille
Finnegan's Bar and Grill
Which is Better: Universal Studios or Disney's Hollywood Studios?
Choosing which theme park to visit is a matter of personal preference for the types of rides and the Intellectual Property (IP) that you want to see.
Younger kids and adults that don't enjoy thrill rides will probably enjoy Disney's Hollywood Studios more, while tweens, teens and adults will enjoy Universal Studios.
Related Post: Best Age for Universal Studios
Characters and Intellectual Property
If you are a Star Wars fan, then you will want to go to Disney's Hollywood Studios which has Star Wars: Galaxy's Edge land.
Disney's Hollywood Studios will also be the place to see beloved Disney characters, such as Mickey Mouse and Minnie Mouse. Toy Story land is one of the most popular lands at Disney's Studios, with the Disney-Pixar characters of Buzz Lightyear and Woody.
If you like Harry Potter, then you will want to go to Universal Studios, which has The Wizarding World of Harry Potter. Be sure to see our list of 33 things not to miss in Harry Potter world.
Universal Studios has Dreamworks characters such as Shrek, the Minions, and Despicable Me, as well as the Simpsons. Universal Studios' movies such as Fast and Furious, Men in Black and Transformers are also featured in the theme park.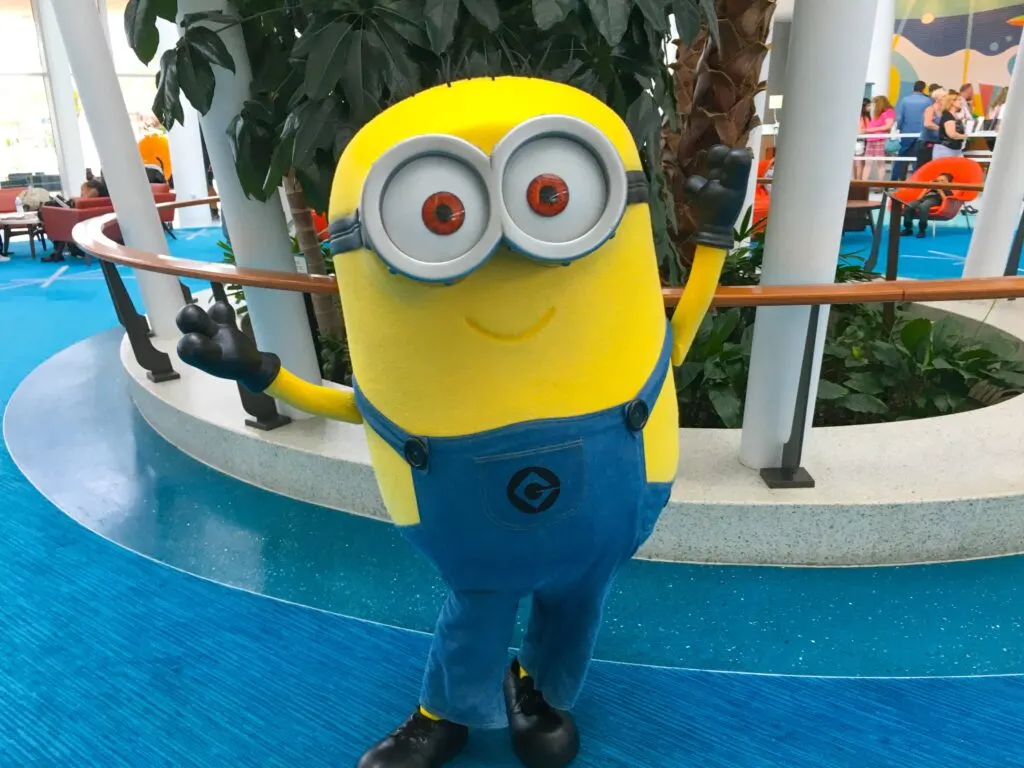 Rides and Shows
When it comes to shows, Disney's Hollywood Studios is the winner. Their Broadway-style Beauty and the Beast stage show is visually stunning! And all of their live entertainment definitely is high-quality.
For rides, it depends on the types of rides you like.
Disney has highly-immersive rides with great theming which makes the entire experience, even standing in the queue lines, fun. However, the rides are not as thrilling or fast as at Universal Studios.
While Universal Studios rides might not be as highly-immersive with the storylines and theming (other than in The Wizarding World of Harry Potter, which is great!), their thrill rides and roller coasters are definitely more intense!
If you like fast roller coasters and thrill rides that might leave you a bit dizzy from the fast-paced motion, then Universal Studios is where you want to go.
Related Post: Universal Studios Worst Rides for Motion Sickness
Restaurants
Disney's Hollywood Studios is the definite winner when it comes to dining! Disney's food is much better than Universal Studios' in our opinion.
There are many more restaurants located in Disney's Hollywood Studios compared to Universal Studios, which only has 2 sit-down restaurants. Disney's restaurants, even their quick service restaurants, are very well themed and immersive, making them an attraction in themselves.
Cost
Disney and Universal keep their ticket prices around the same prices, so there won't be a huge cost savings on a single-day ticket by choosing one park over the other.
However, you may be able to find some good deals with these 17 Ways to Get Inexpensive Universal Studios Tickets.