If you are wondering how many days are needed at Universal Orlando, you are not alone. Whether you are trying to budget your family vacation and not spend any more money than necessary, or you are trying to plan a packed itinerary with Disney World, Sea World and other Orlando attractions, you want to realistically know how much time to spend at Universal Studios Orlando to see everything and not get bored.
With one park tickets, park to park tickets, Express Passes and a water park, it can get confusing trying to figure out what to spend money on and where to spend your time.
Two to three days at Universal Florida is the sweet spot of experiencing much that Universal Orlando Resort has to offer while still staying on a modest budget. However, there are a lot of variations and a lot of other factors that can affect the time you want to spend in the theme parks.
In our complete guide, we will tell you how many days you will need at Universal Orlando based on your travel budget, who you are traveling with, and whether you love thrill rides or not.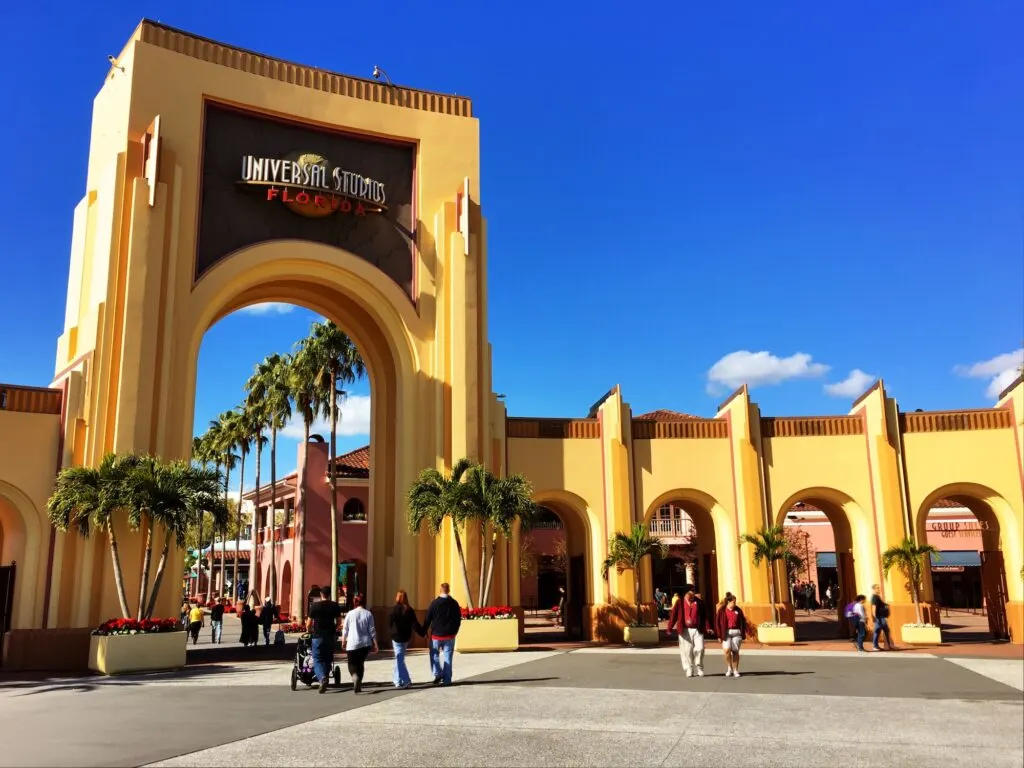 Cost
If your travel budget will limit how many days you can spend at Universal Orlando, there are few things to keep in mind when looking at the cost of a multi-day Universal Studios theme park visit:
The cost of a one-day ticket is really high. That is true. However, the more days that you spend, the cheaper each day gets. So do not think that you need to spend over a $100 per person per day on a theme park ticket.
During a recent comparison for 2023 tickets, these were the base ticket prices:
A one-park one-day ticket was $109 per adult per day.
A one-park two-day ticket was $108 per adult per day.
A one park three-day ticket was $80.67 per adult per day.
A one park four-day ticket was $65.25 per adult per day.
You can see how as you add on more days, the price per day drops starting on day three.
While a four-day ticket ends up being less per day, we do not recommend four days in the theme parks unless you REALLY love Universal Studios.
Of course, if you know that to be true, you wouldn't be wondering how many days to spend at Universal Orlando, right?
When budget is a factor in how long you visit Universal Studios, be sure to see our 17 Ways to Get Cheap Universal Tickets.
You also want to be aware that Universal Orlando frequently runs promotions where you can get one or two days free with your base ticket purchase. If you can schedule your vacation around one of these promotional discounts, you can get more days at Universal.
Sam's Club and Costco are also surprisingly great ways to save a lot of money on a Universal vacation.
Who Are You Traveling With?
How many days you want to spend at Universal Studios Orlando depends A LOT on to who you are traveling with.
A young couple without any kids can probably get through the theme parks much more quickly than a family or four with two infants.
If you are going to Universal Studios with a toddler, then you must be prepared to spend a lot more time dealing with naps, picky eaters, and needing to use Child Swap option for the adults to ride the thrill rides.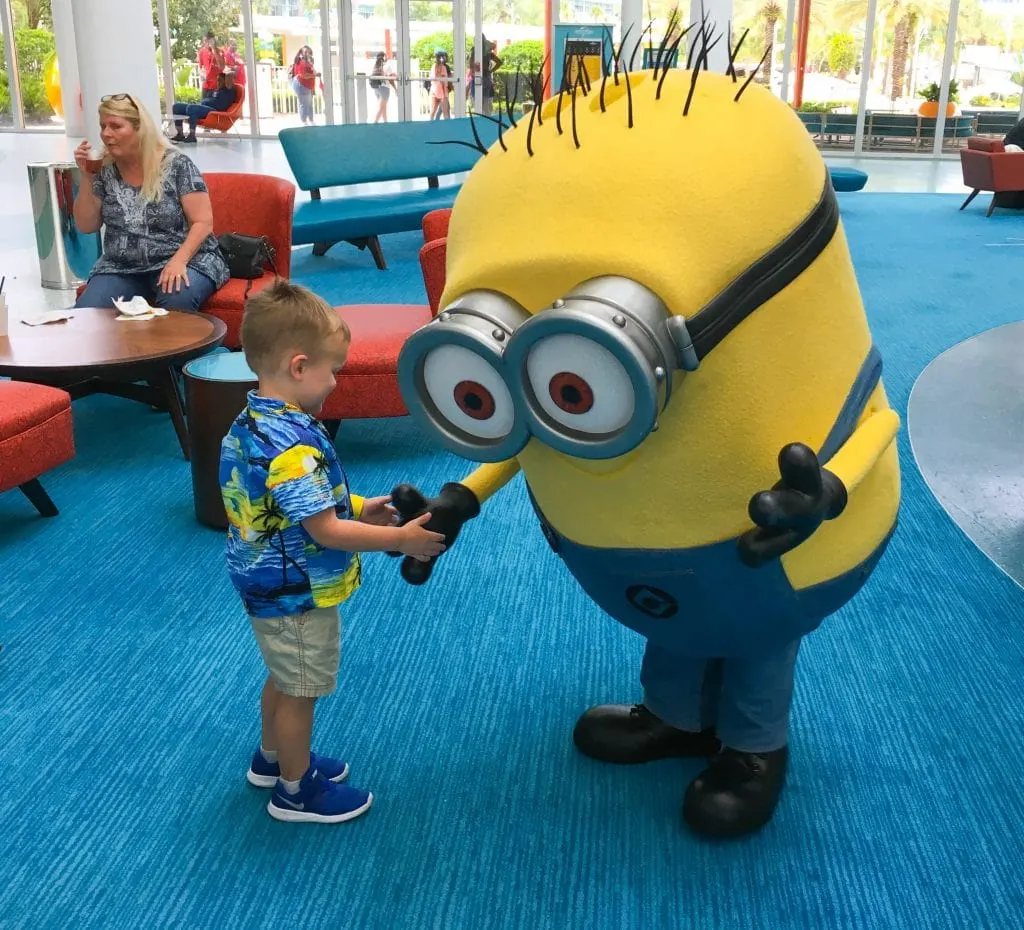 When traveling with older kids, you might still be slowed down because they can't ride all of the rides. So be sure to consider the best age to bring kids to visit Universal Studios.
There are a lot of Universal Studios height requirements for the thrill rides. You might find yourself spending time doing Child Swap to allow some people to ride the rides. Or you could just avoid those rides and have more time in your day.
Traveling with elderly parents or grandparents will also slow things down as you take the time to make sure they are comfortable, walk slower and find spots for them to sit frequently and rest.
Personally, I can't take the Florida heat and need to rest frequently in the middle of the day unless traveling in winter time. My nephew is the same way. So for both of us, we need to build in time to sit somewhere cool for an hour or two or go back to the hotel. That's why it's great that you can re-enter Universal Studios after leaving.
Related Post: This DIY Cooling Spray really cools us down in the Florida heat.
Do You Love Thrill Rides?
If you are someone who avoids roller coasters because of motion sickness or neck or back problems, then you will find you don't have to spend as much time at Universal Studios theme parks.
Unlike Disney theme parks, a lot of Universal Studios rides are intense and thrilling. I've found that many of the Universal Studios rides cause motion sickness and I need to avoid them.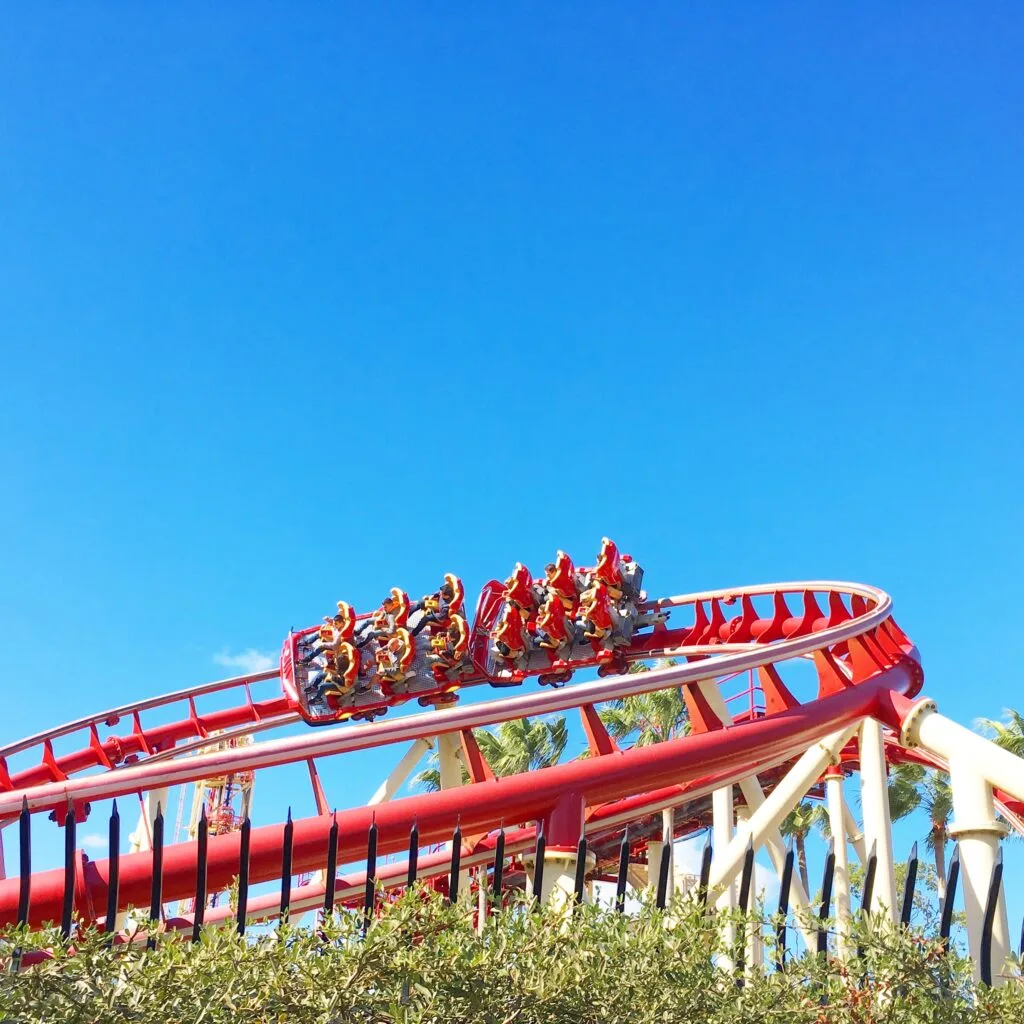 So, if you don't like thrill rides, have small children, are pregnant or have other medical conditions where you don't want to ride roller coasters or simulator rides, you might find that you can do one park in half a day to one day and not need to come back.
To decide on which park makes sense for you if you don't like thrill rides, see our comparison of Universal Studios vs. Islands of Adventure.
How Much Time Do You Have?
Not everyone has the pleasure of being able to visit Universal Studios Florida for as much time as you would like.
Perhaps you can only travel on weekends, or maybe you have just a few vacation days left to use before the end of the year.
The saying "time is money" is true when it comes to theme park visits. If you have limited time but want to see as much as you can, then you can pay for ways to experience more in a shorter amount of time.
The Universal Express Pass can make it possible for you to enjoy an entire theme park (or two) in one day.
While Universal's Express Pass can cost upwards of several hundred dollars a day, we have a lot of great tips for getting a discounted Universal Express Pass, including how to get free Express Passes!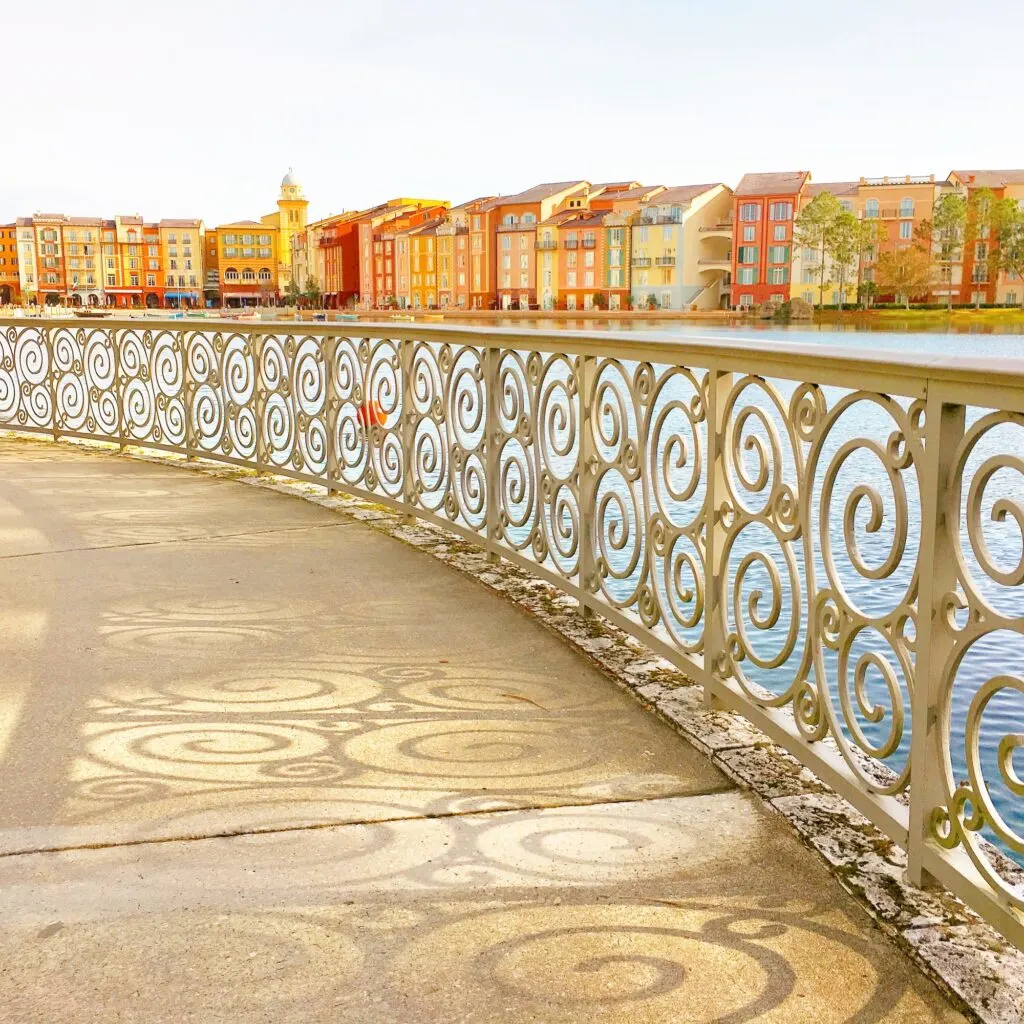 Staying at a Universal Studios Orlando hotel that offers Early Park admission will give you more time in the theme parks for your money, too.
While on-site Universal Orlando hotels will probably cost more than hotels near Universal Studios, you will get an extra hour of time to explore the theme parks.
Operating Hours and Special Events
Not every day at Universal Orlando's theme parks is the same.
Universal Studios Florida often closes early in the evening. When the theme parks close at 6 p.m., then you won't get to do as much that day as when the theme parks close at 10 p.m.
Special events, such as Halloween Horror Nights or Mardi Gras can impact how much time you can spend in the parks or how much you want to do each day.
Visiting during high-peak times, such as Christmas or Thanksgiving will limit how much you can see in each day as the crowds are quite high.
How Long Does It Take to See Universal Studios Orlando?
Here is the breakdown of how much time to allow to see Universal Studios Orlando based on your budget, how much time you have, and who you are traveling with.
We have also included details of who each itinerary is perfectly suited for.
One Day
If you only have one day, you could see one park or two parks if you buy the park to park ticket.
While one day at Universal Studios isn't a lot, you will be able to see highlights of what makes the Universal Orlando Resort so great.
If money is not an option, pair your park to park ticket with a Universal Express Pass and you will be able to see a decent amount of attractions if you get to the theme park as soon as it opens and leave when it closes, assuming it is not an early closing day.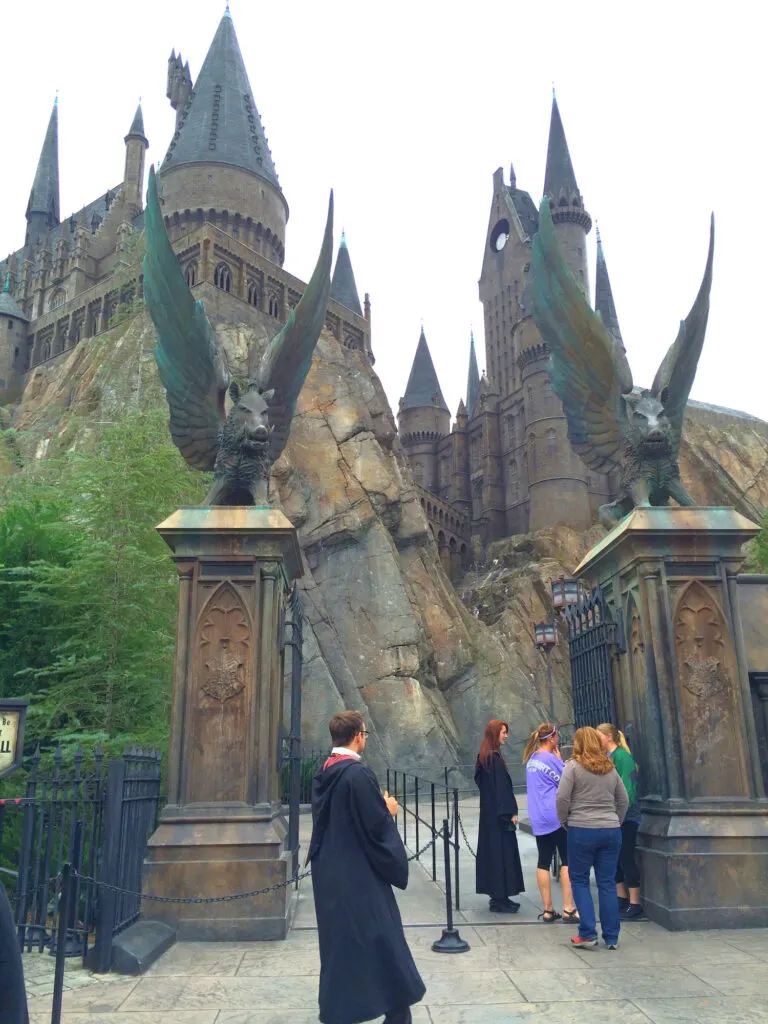 This is the perfect itinerary if you are Disney World fans and want to visit Universal Studios for the first time to see if you like it. Or if you only have one day because you are at a conference in Orlando or just passing through and you plan on coming back at another time.
Two Days
We suggest spending at least two days if you can. With two days at Universal Studios Orlando, you can dedicated one day to each theme park.
Spend one day at Islands of Adventure and one day at Universal Studios Florida.
If you get the park-to-park tickets and find that you really prefer one park to the other, this gives you a little bit of time (but not much) to revisit the other theme park. It is very easy to get between Universal Studios and Islands of Adventure, so you won't waste much time.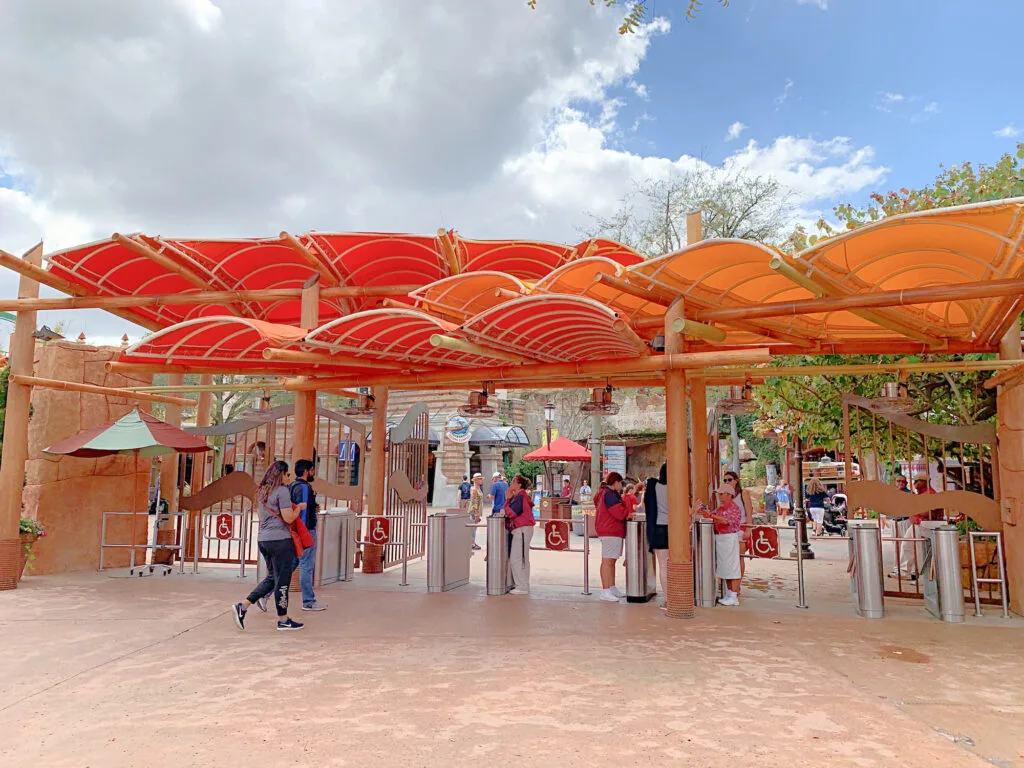 If the them parks close a little early on either night, you could spend some time at Universal CityWalk shopping or getting a meal. However, we don't suggest spending too much time at CityWalk if you only have two days.
This is the perfect itinerary if you want to visit for a weekend. Two days is also the perfect amount of time to add on to your Walt Disney World vacation if you are spending a week in Orlando. That allows you to spend 4-5 days at Disney World, which is enough, and 2 days at Universal Orlando. If you don't have a car, here's how to get between Disney World and Universal Studios.
Three Days
Three days is the perfect sweet spot to enjoy a Universal Studios Orlando vacation and feel like you've seen most of the highlights yet still stay on a budget.
With three days, you can dedicate one day to each of the theme parks. This way you can buy one-day, one-park tickets which are cheaper than the park-to-park tickets.
On the third day, you could revisit a favorite theme park, or go to Volcano Bay water park.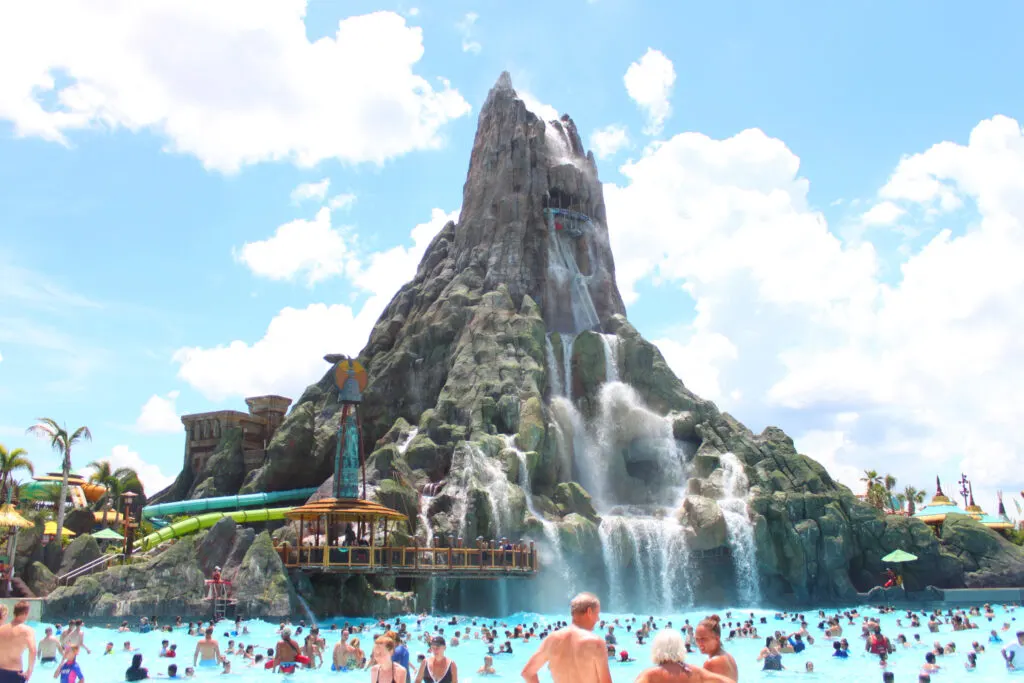 With this amount of time, you will have some free time to enjoy Universal CityWalk or just lounge by the pool.
The three-day tickets also start to cost less per day, which saves you a bit of money.
This is the perfect itinerary if you are planning a long weekend getaway. It's also a great introductory trip to Universal Studios Orlando if you have never been. This amount of time lets you relax and enjoy your vacation, but not be stuck at the resort for a long time if you find out that you don't love the theme parks as much as you though you would (hey, it happens, and it's okay!).
Four Days
With four days at Universal Studios Orlando, you really are planning a whole vacation at the resort. You will be able to see a lot more of the small, little details that make Universal Orlando so unique and such a good value.
Spend one day at each of the theme parks. Just like with the 3-day itinerary, the third day can be spent revisiting a theme park or going to Volcano Bay.
If you spend three days in the theme parks, you can spend the fourth day at Volcano Bay if you like water parks.
The fourth day could also be spent exploring Universal CityWalk and getting a reservation at one of the most popular places to eat in Universal Studios.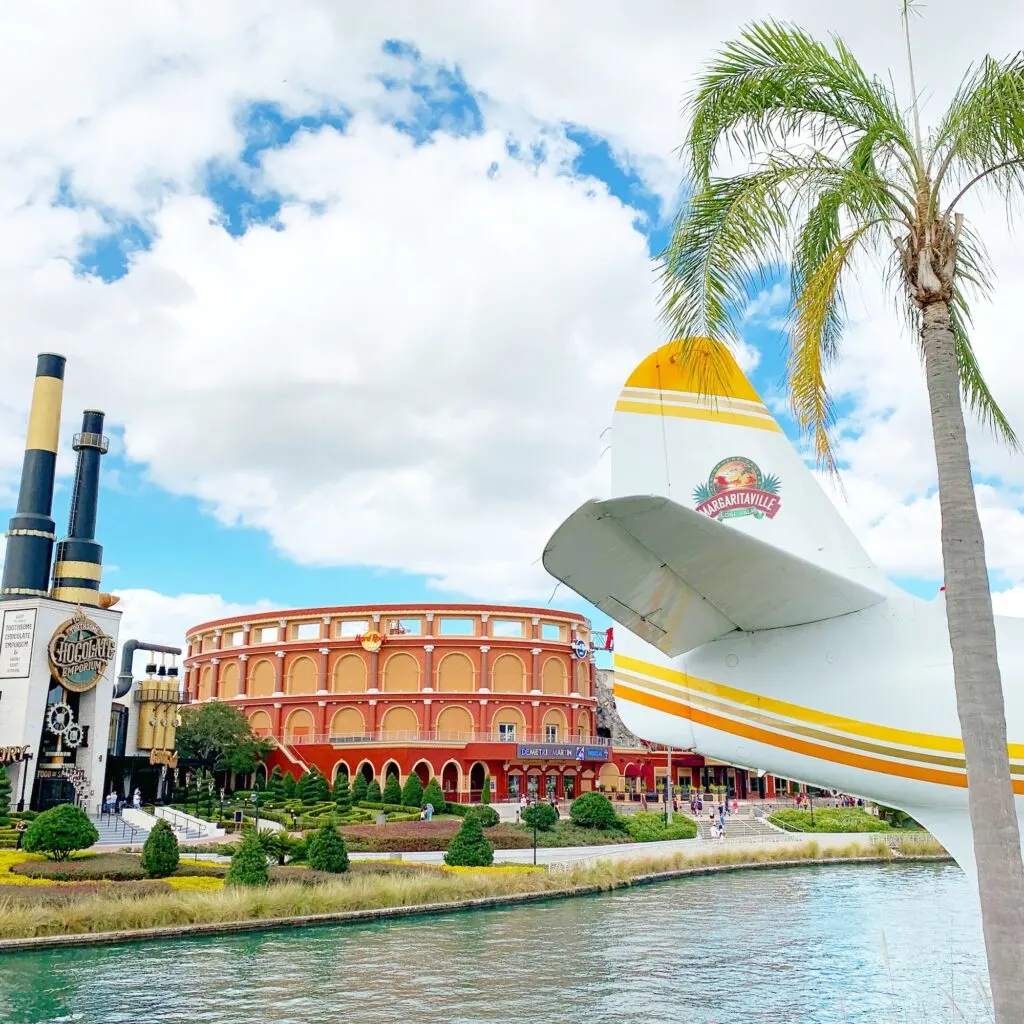 Or you could spend some time lounging by the hotel pool. In fact, you could pool hop at Universal Studios (if you stay at one of the participating properties) and enjoy a much better pool than what is at your own hotel LOL!
This is the perfect itinerary if you know that you want to see both theme parks and the water park. If you are staying at one of Universal's awesome on-site hotels, this gives you enough time to enjoy the property, as well.
Five Days (or More)
For the ultimate relaxing vacation, you need to spend 5-7 days at Universal Studios Florida. If you don't like being on a time-schedule when you are on vacation, then spending up to a week at Universal Studios is the right choice for you.
You will be able to spend one to two days at each theme park, as well as at Volcano Bay.
One or two days can be spent just relaxing by the pool, which is one of the highlights of a Florida vacation!
There will also be enough time to spend dining at Universal CityWalk, shopping in the entertainment district and perhaps doing some other fun things, such as:
Seeing at movie at Cinemark
Miniature Golf at Universal CityWalk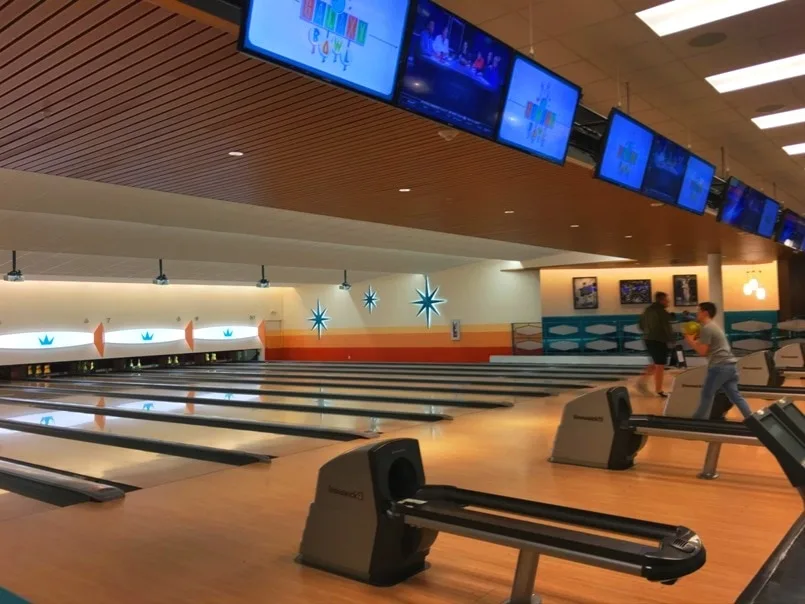 If you are traveling during September or October and doing Halloween Horror Nights, this itinerary allows you to enjoy the late night event and sleep in the next day without missing too much at the theme parks.
This is the perfect itinerary for families with kids that want to spend time at the pool more than in the theme parks. If you are traveling a long distance to get to Orlando, such as from California or Europe, then this allows you to adjust to the time zone change, rest for a day or two after a long flight, and recharge.
***Get Discounted Universal Theme Park Tickets from
Get Away Today!***
We love this Official Universal Ticket Reseller for their customer service and money-saving tickets.
Conclusion
Any amount of time you spend at Universal Studios Orlando will be fun. If you are planning your vacation and wondering how many days for Universal Studios, you will ideally want to spend two to three days at the theme parks to enjoy the thrill rides and unique attractions. If you have a large budget and more time, four to five days is the sweet spot for a relaxing yet fun Universal Studios Florida vacation.